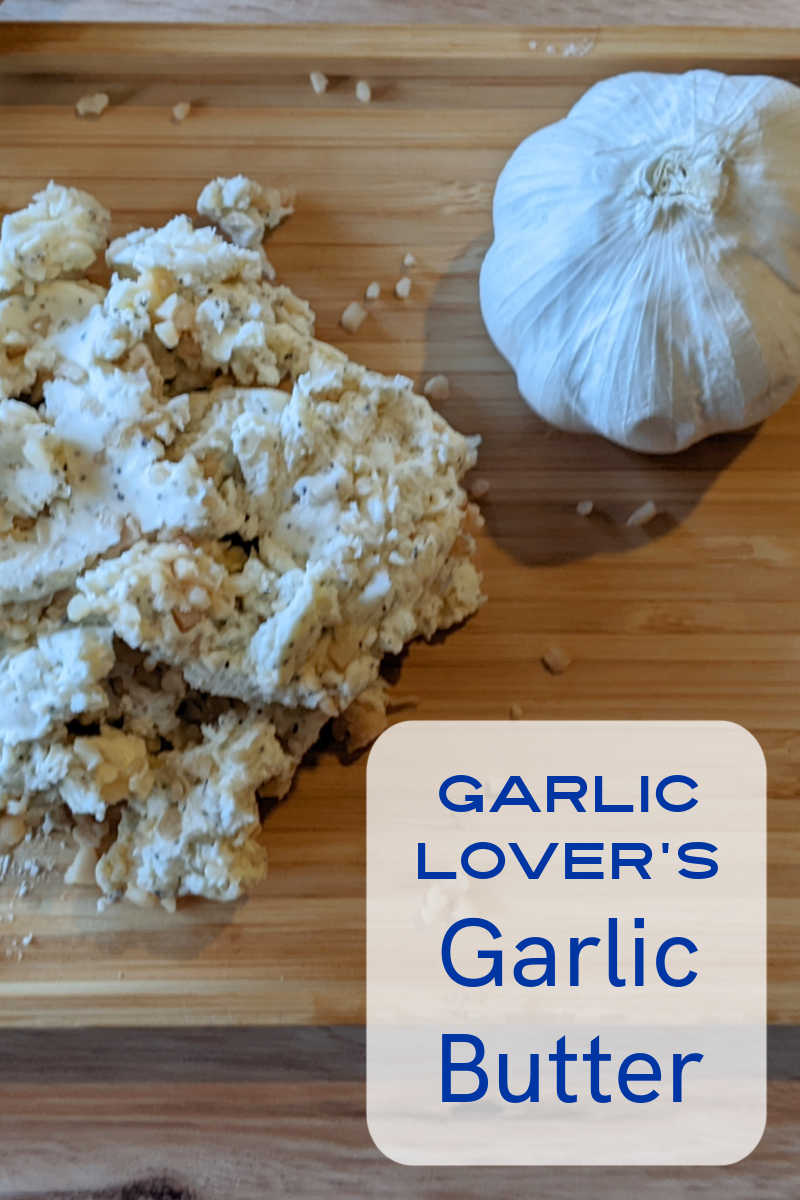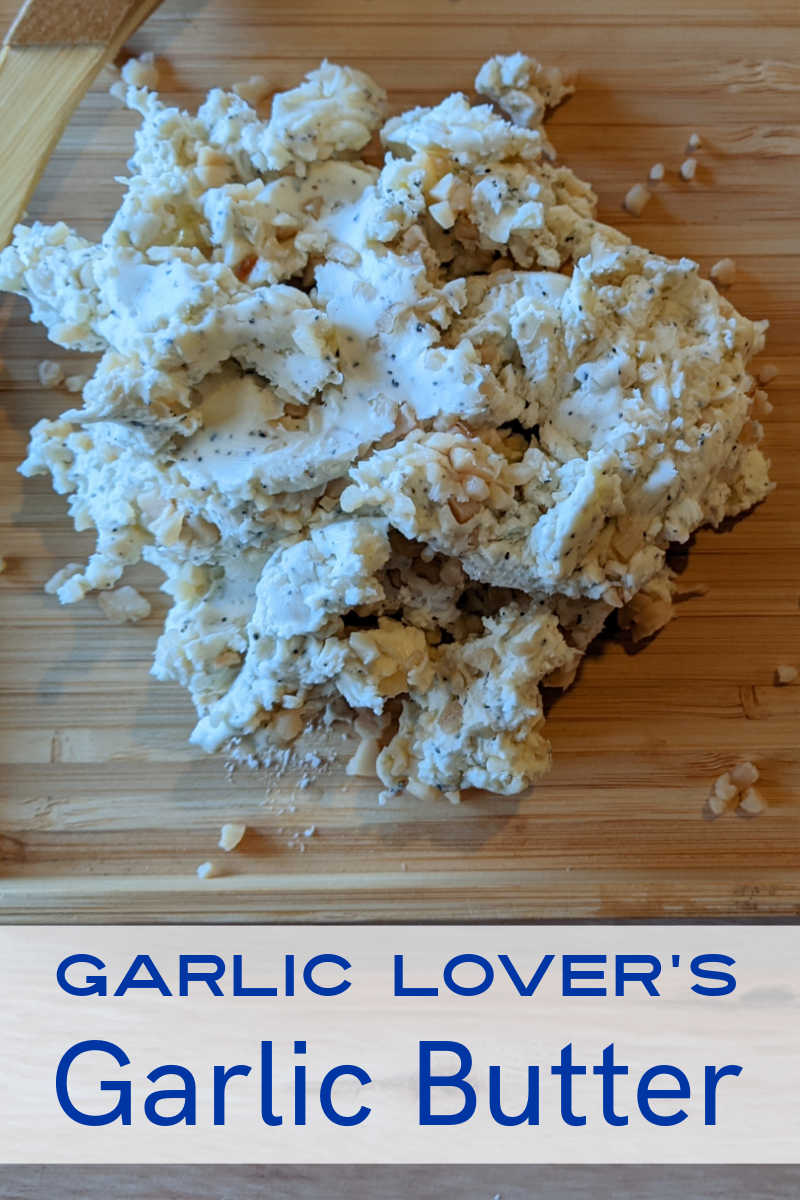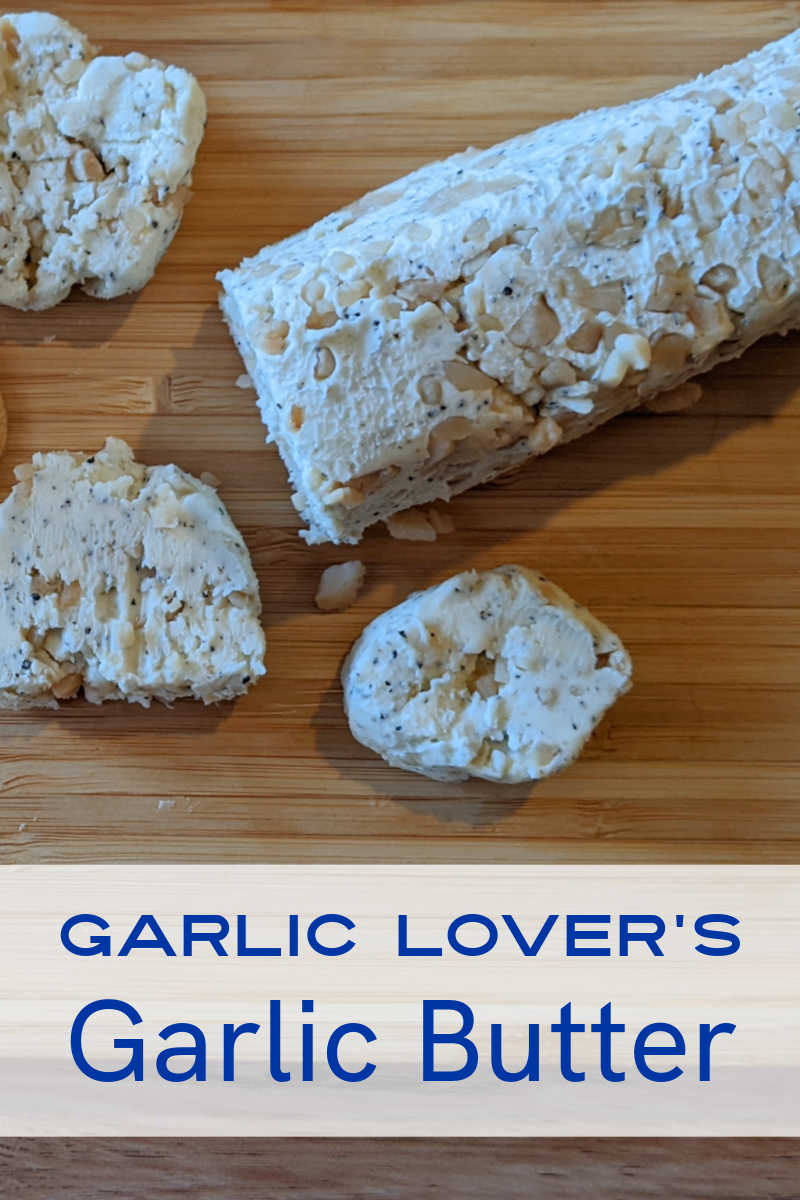 Easy Homemade Garlic Butter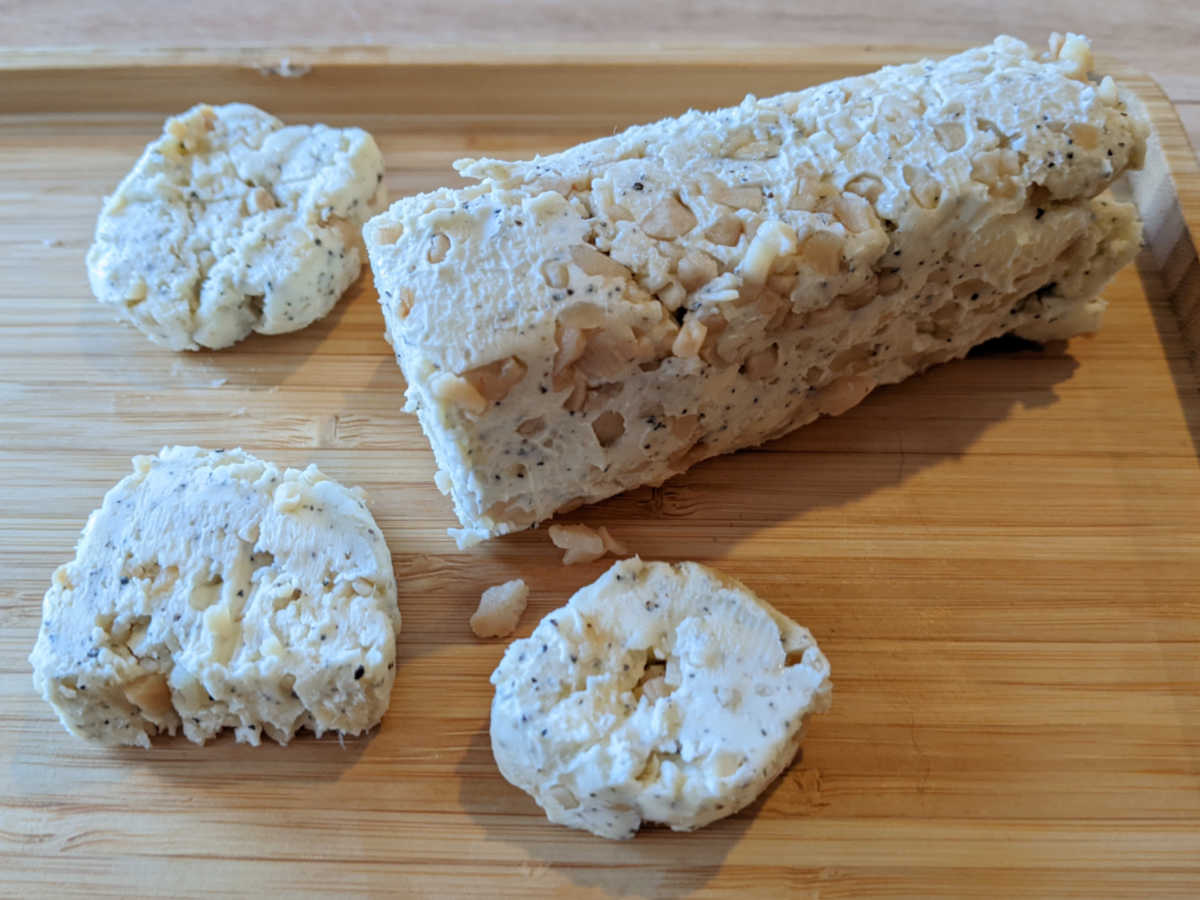 Those of us who love lots of garlic taste will love my quick and easy recipe for homemade garlic lover's garlic butter.
The flavored garlic is great to serve for special occasions, but is easy enough to make even for a weeknight supper.
As you can see from the photos and the recipe itself, there is a lot of minced garlic mixed in with the butter.
The garlic adds texture and, of course, a whole lot of flavor.
Spread it on bread, rolls, croissants, crackers and muffins or add it to veggies, pasta and other dishes that are good with butter.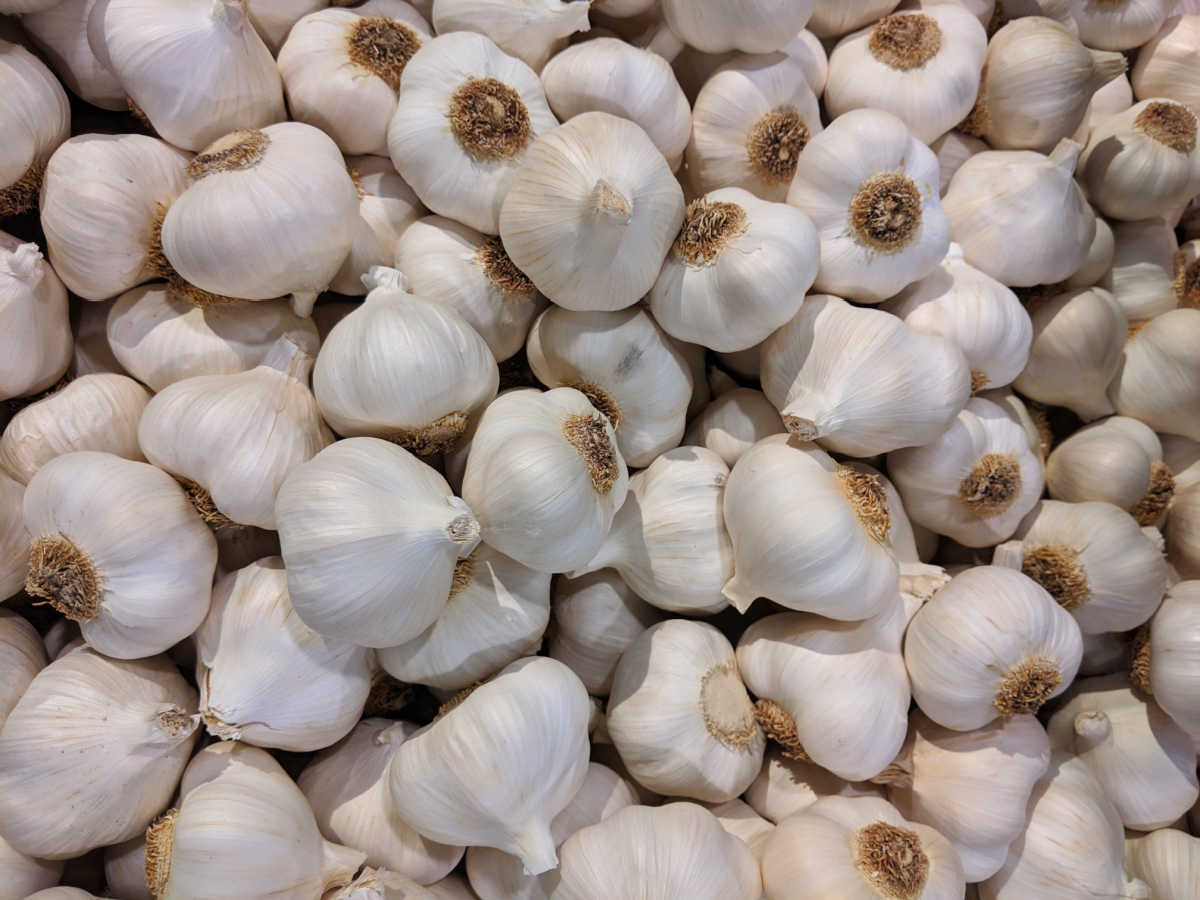 Garlic
Garlic is a bulb that has been cultivated as a food and medicine for thousands of years.
Yes, thousands of years.
It is related to onions, leeks, shallots and chives, but has it's own unique flavor.
Some use it for it's health benefits, while others just like the flavor it gives to many savory dishes and even some desserts.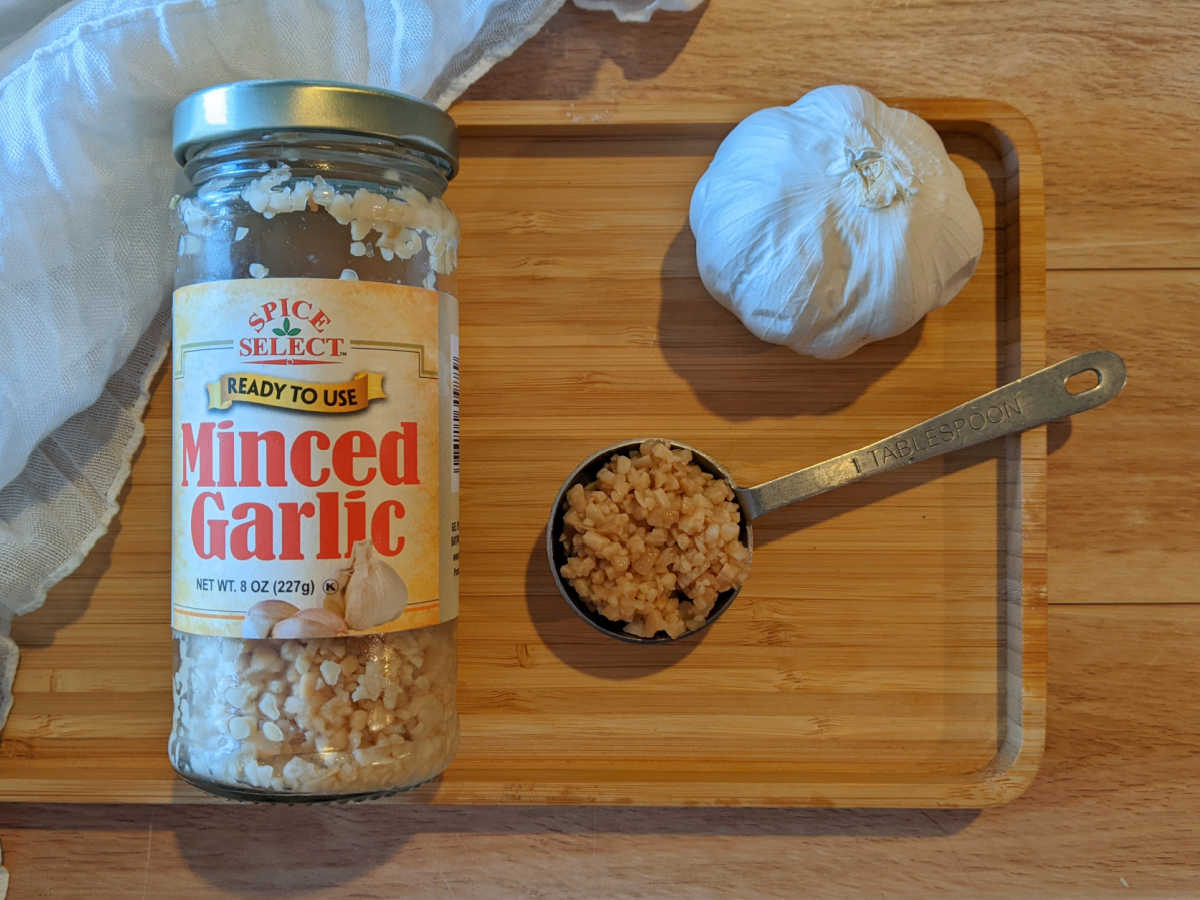 There will always be a difference between fresh garlic and what you can get in a jar.
Fresh will have a crisp texture and the flavor is a bit sharper, while jarred garlic packed in water is a bit softer and has a smoother taste.
Both a great options and I use them both regularly in my kitchen.
For this recipe I prefer jarred garlic, since there is no cooking involved to mellow out the sharpness or the texture.
However, if you really like raw garlic, fresh can be used for this recipe.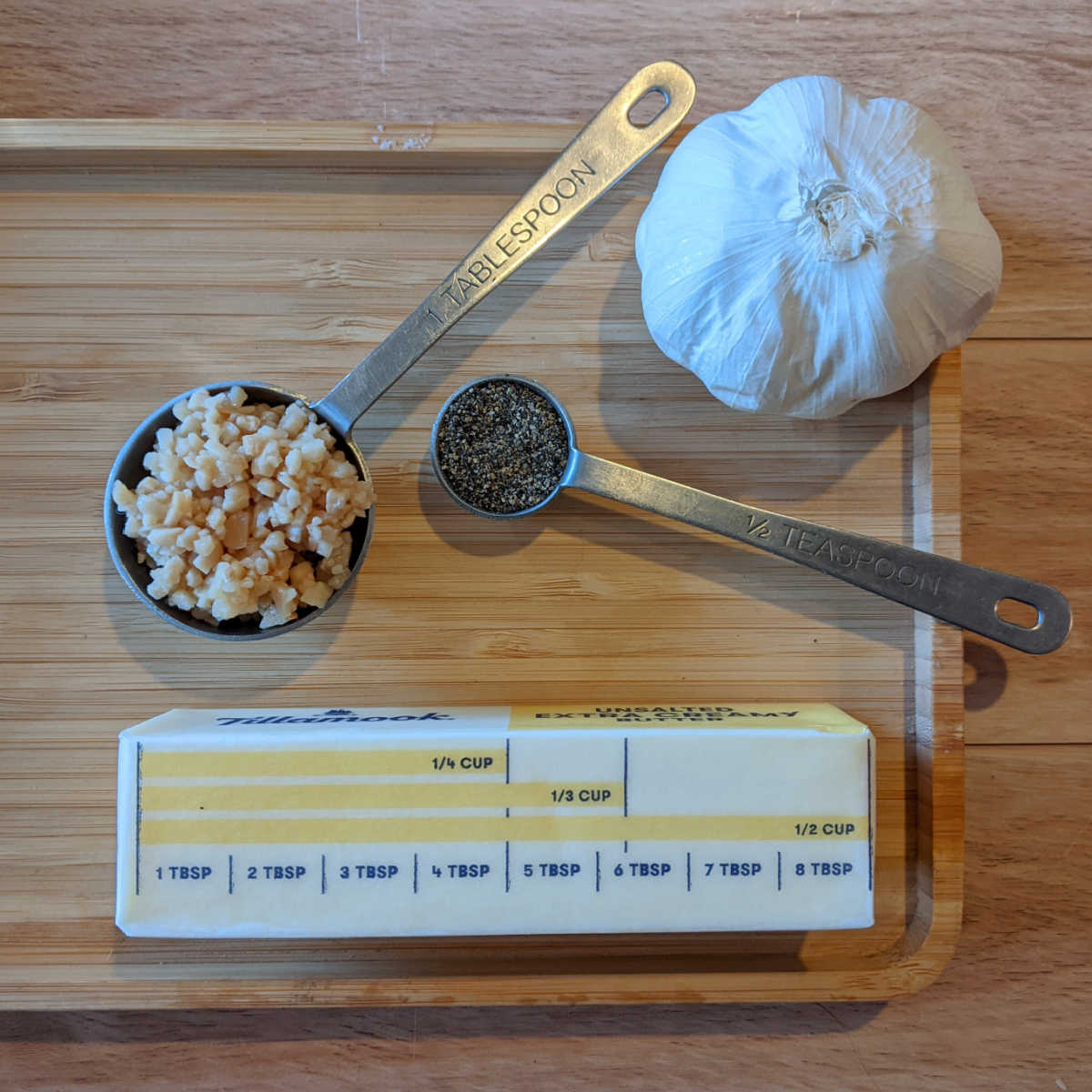 Butter: Salted or Unsalted?
When you are shopping for butter, there are two basic types to choose from – salted and unsalted.
Beyond that, different brands can taste different, so you may develop a favorite.
I usually buy unsalted, since many baking recipes require unsalted butter.
And when it comes to baking, it is a science and things can go very wrong if you make the wrong substitution.
This flavored butter recipe can be made with either salted or unsalted butter.
However, if you are using an unsalted stick, add a pinch of salt.
The salt acts as a flavor enhancer.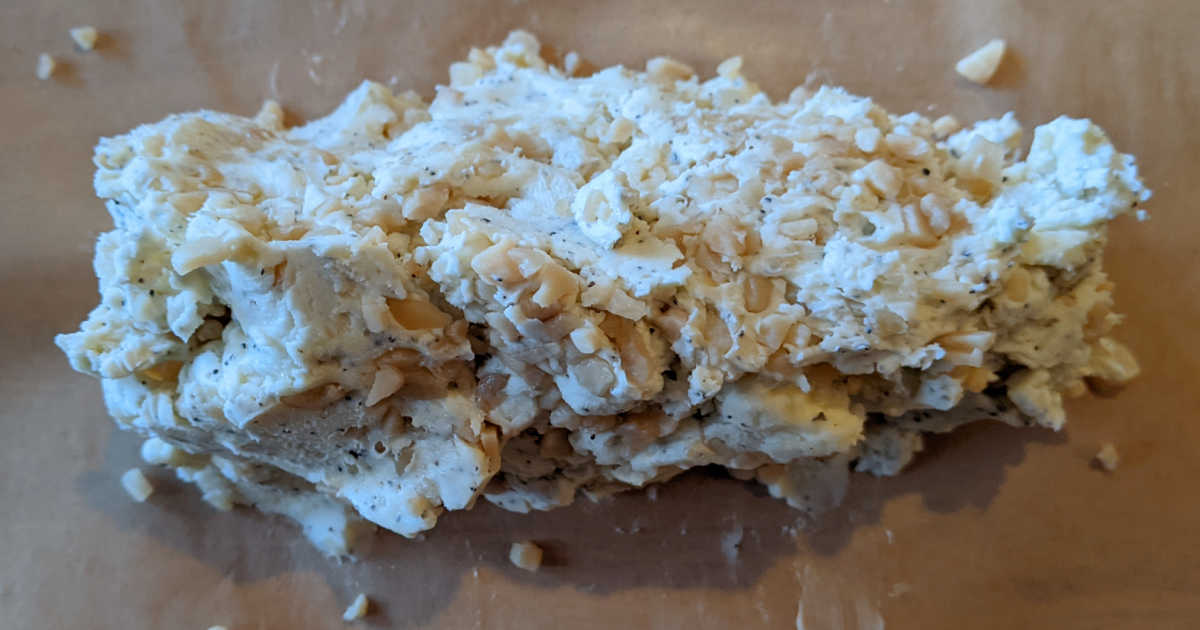 How to Serve and Store Flavored Butter
If you are serving the garlic butter immediately, you can spread it out as a butter board or scoop it into a mason jar or bowl.
Another option is to form the butter into a roll or stick.
Scoop it onto a piece of parchment paper and roll it out into a round log or stick with squared edges.
Then you can either serve it right away or store it in the refrigerator.
You can also use a silicone butter mold to form an traditional stick of butter or another fun shape.
As with plain butter, flavored garlic butter is easiest to spread at room temperature.
Store leftovers covered in the refrigerator.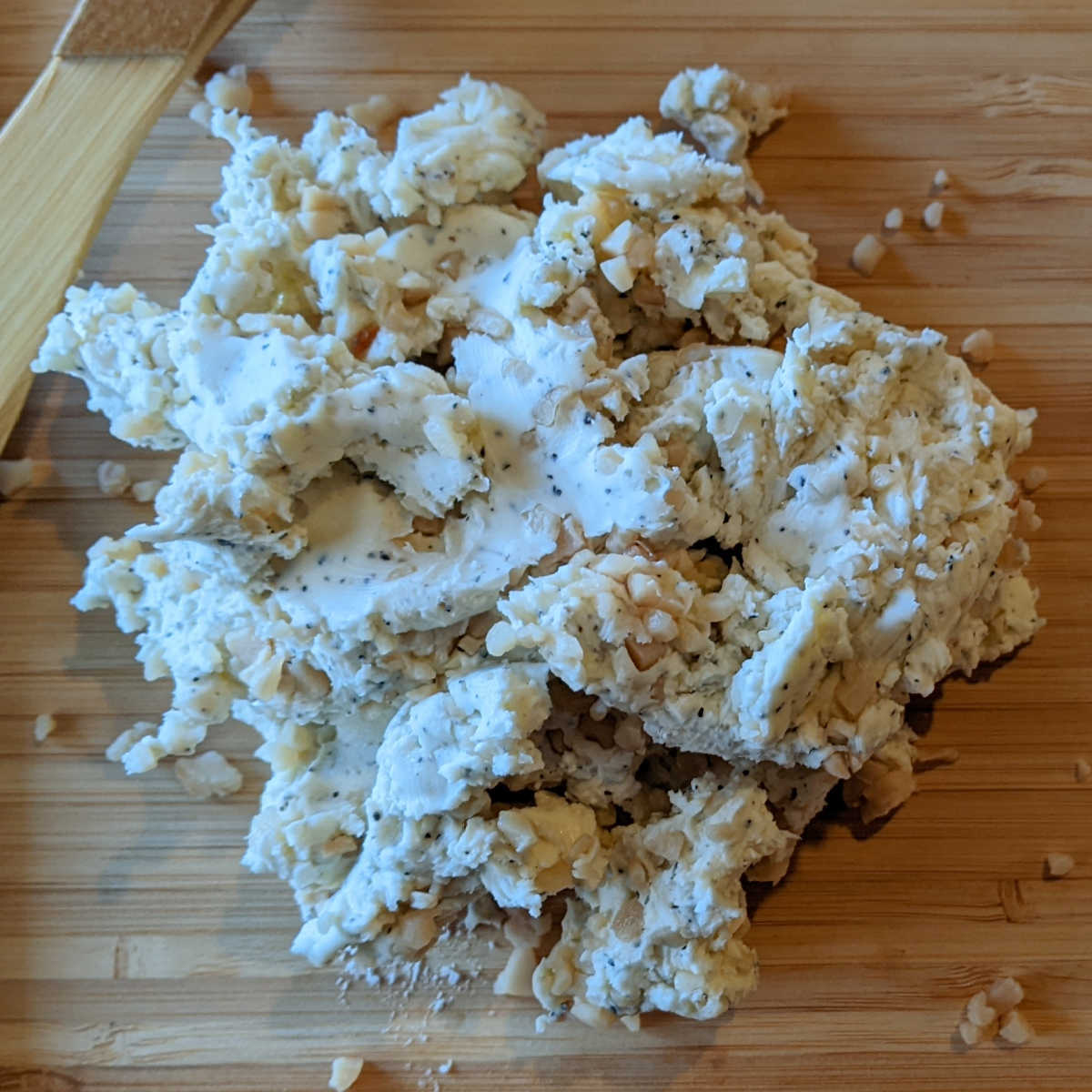 Garlic Lovers Garlic Butter Recipe
Ingredients
1/2 cup Butter (1 stick), room temperature
2 T Garlic, minced (Fresh or Jarred in Water, not dried)
1/2 t Black Pepper , ground
Pinch of Salt (if using unsalted butter)
Supplies
Mixer
Measuring Spoons
Spatula
Optional to Serve and Store
Parchment Paper
Silicone Butter Mold
Mason Jar
Serving Board
Instructions
1) Put the room temperature butter into your mixing bowl and mix until fluffy.
2) Add minced garlic and ground black pepper. Also, add a pinch of salt if your butter was unsalted.
3) Mix again until all ingredients are fully incorporated into the butter. You'll need to scrape down the sides with a spatula a few times.
4) Remove the flavored butter from the mixing bowl. Shape it by rolling it in parchment paper or with a silicone mold. Or scoop it directly onto a butter board or into a mason jar or dish.
5) Serve immediately or store in the refrigerator.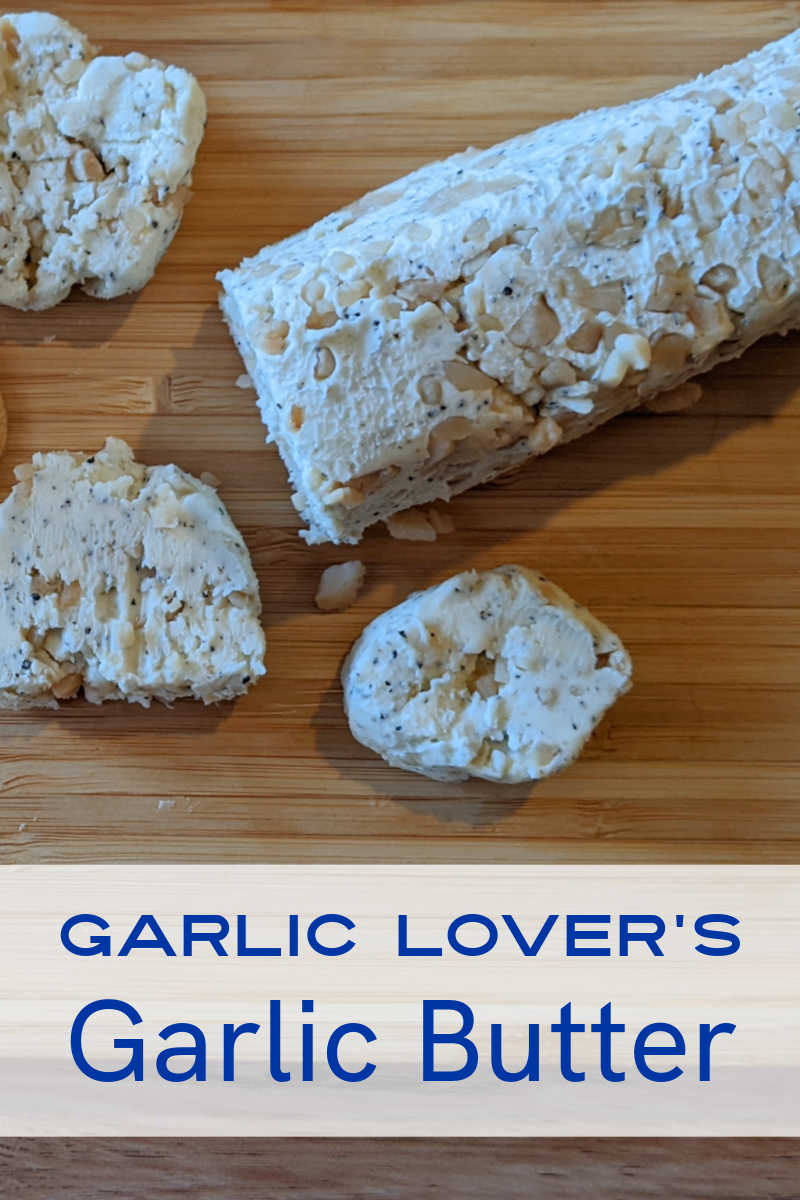 More from Mama Likes To Cook
Check out my vegetarian recipes, so you can get more great ideas for baking, cooking, blending and juicing.
Butter Recipes
Garlic Recipes
Shop Now
For a beautiful assortment of kitchen necessities and food gifts for the whole family, check out the current deals at these online stores.
Are you ready to have some delicious fun in the kitchen?