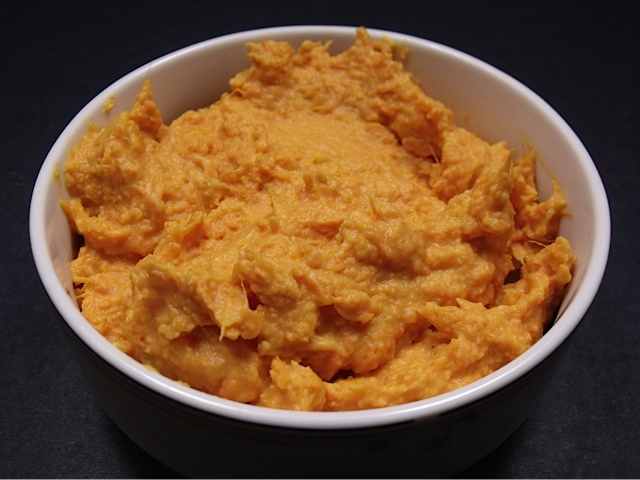 Ahhh … comfort food! Mashed potatoes make me happy inside!
This recipe using sweet potatoes feels extra special with the addition of roasted garlic and cream cheese.
Roasted Garlic Mashed Sweet Potatoes
Ingredients:
6 medium sweet potatoes
1 whole garlic bulb
4 oz. cream cheese (1/2 of a standard package)
milk
salt to taste
Instructions (garlic):
Wrap garlic in foil (see photo below)
Roast at 350º for approx. 15 minutes. Garlic will be squishy when ready. You'll be able to pull back the outer skin and squeeze out the flavorful roasted garlic cloves.
Foil wrapped garlic can be placed directly on your oven rack.
If I'm also using the oven for other things, I'll use my full size oven.
If not, I use my toaster oven to save energy.
Instructions (potatoes):
Peel sweet potatoes and cut into chunks.
Boil in lightly salted water for approx. 20 minutes or until tender.
Drain water from potatoes.
Add cream cheese and roasted garlic – then mash.
Add milk to thin as desired.
Salt to taste