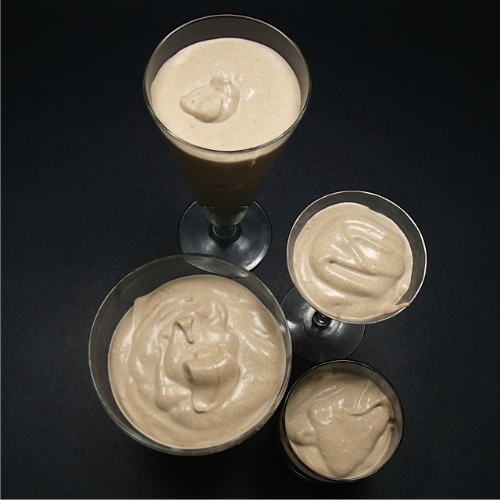 Yes, I love chocolate mousse.
For years I have done without a mixer and have had to limit my culinary creations to things that I could mix by hand. I recently got a beautiful red KitchenAid stand mixer that is going to get lots of use!
The first thing I made with the new mixer was chocolate mousse. The recipe is really easy and the mousse is light and not too sweet.
Easy Chocolate Mousse
Ingredients:
1 Pint Heavy Whipping Cream – very cold
1/2 cup Cacao Powder (or Cocoa Powder)
1/2 cup Powdered Sugar
Optional: Sliced almonds, berries, shaved chocolate or mint leaves for garnish
Instructions:
Pour heavy whipping cream into mixing bowl. Add cacao powder and powdered sugar.
Mix on lowest setting for 1-2 minutes until dry ingredients are blended in.
Mix on high until mousse forms peaks.
Scoop mousse into serving dishes.
Top with garnish, if desired.