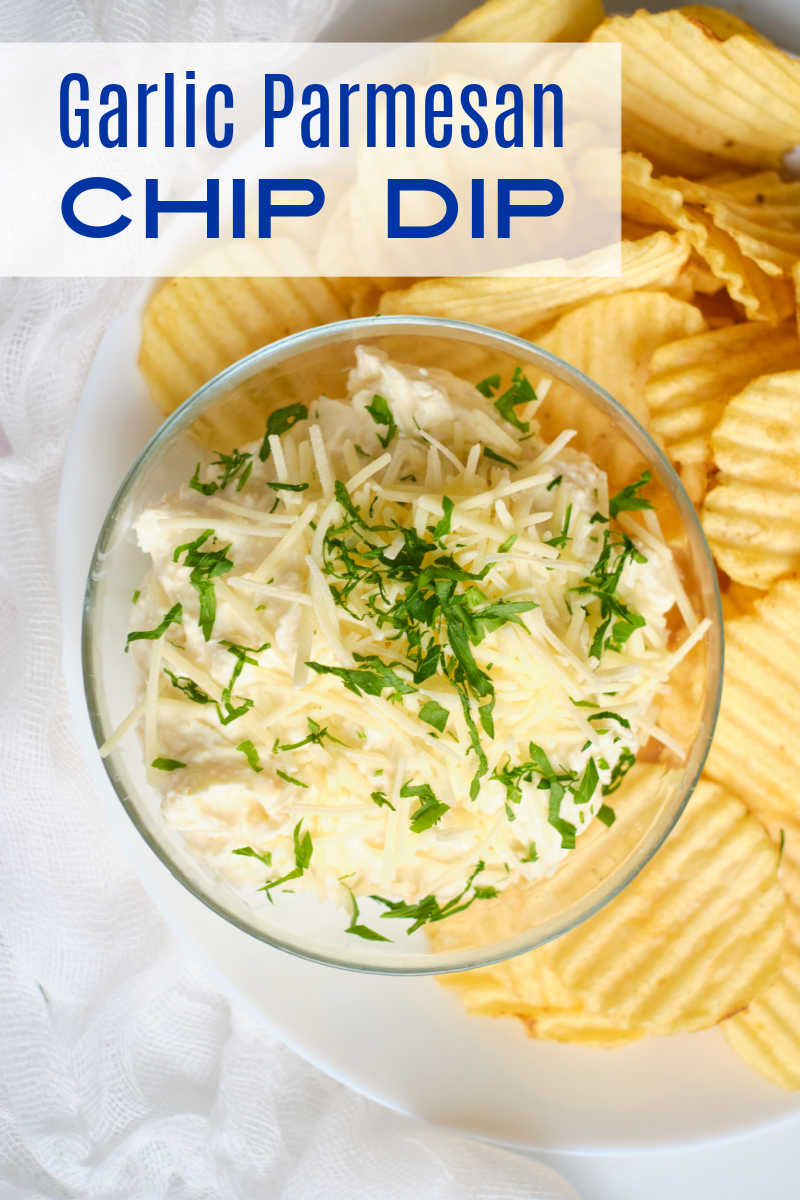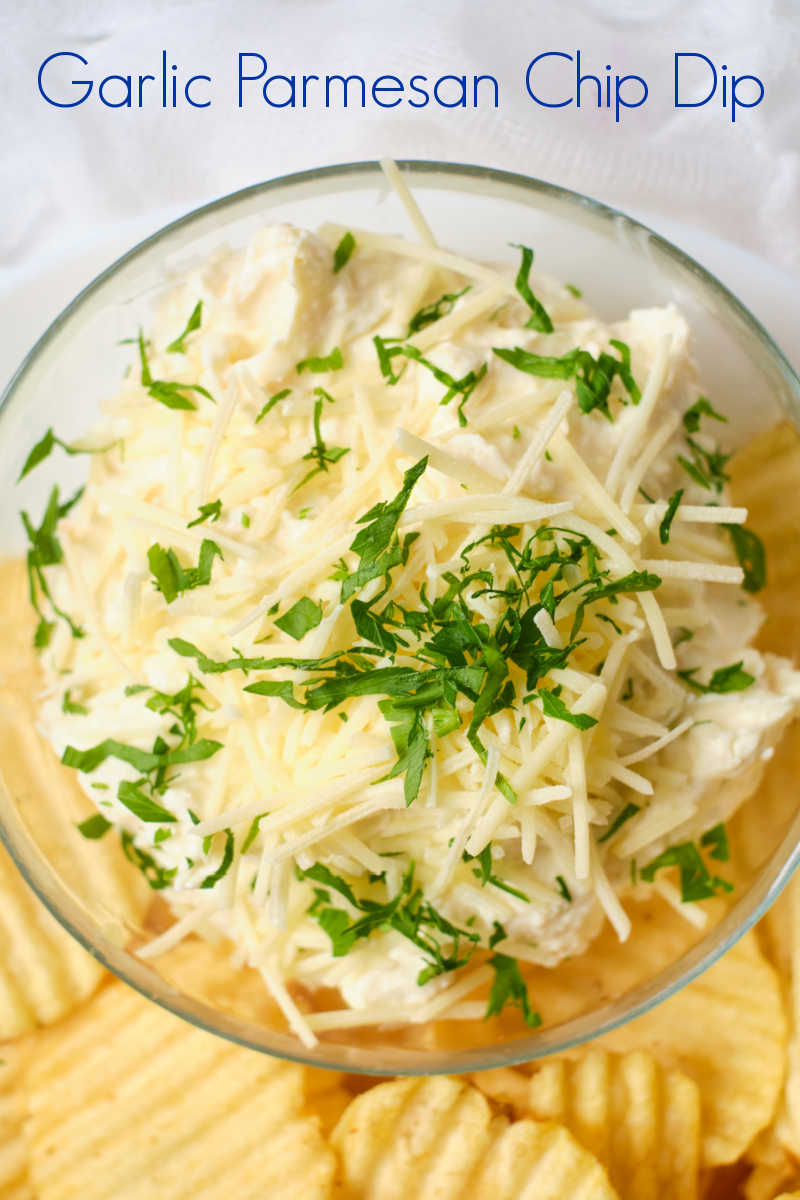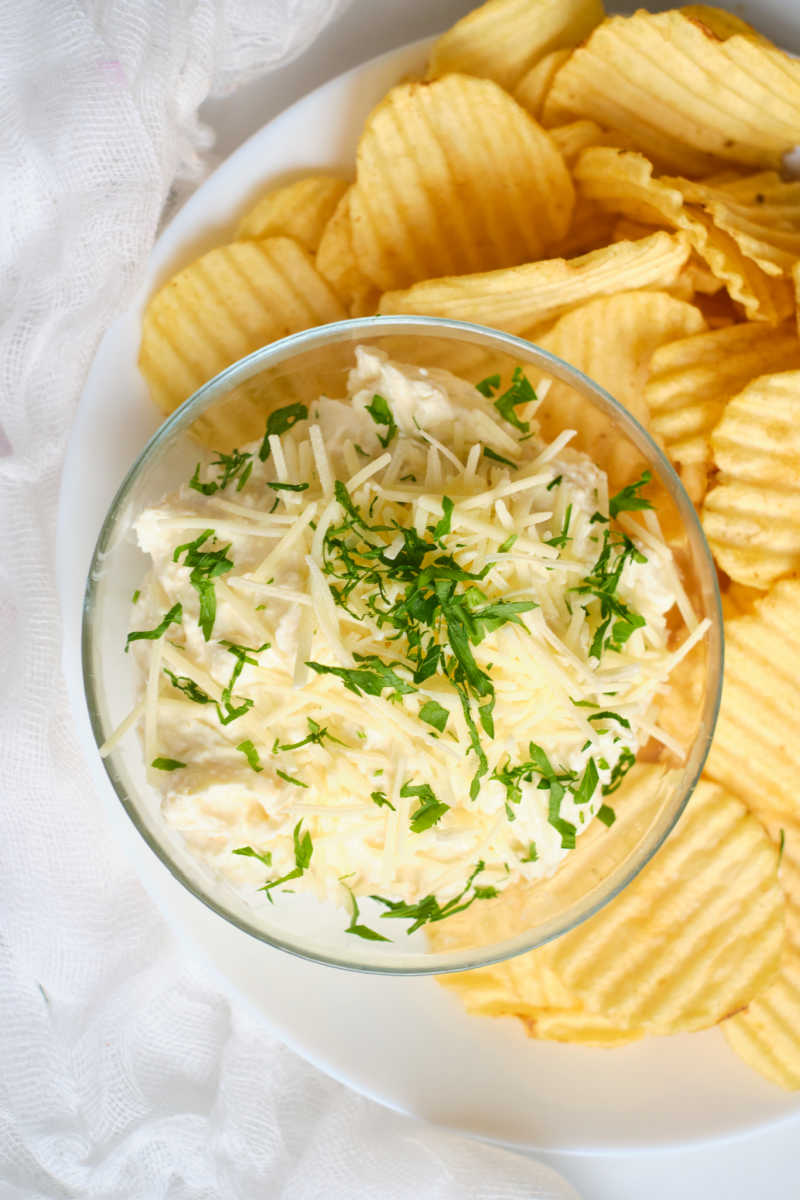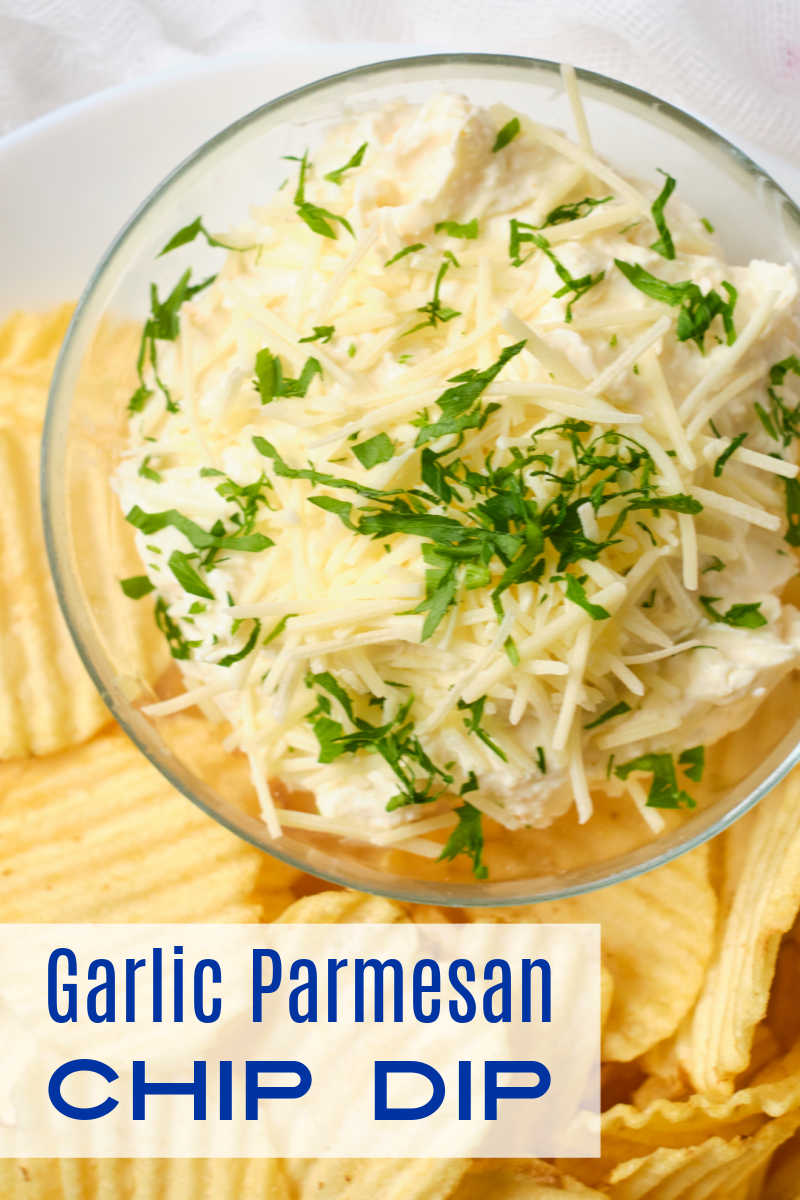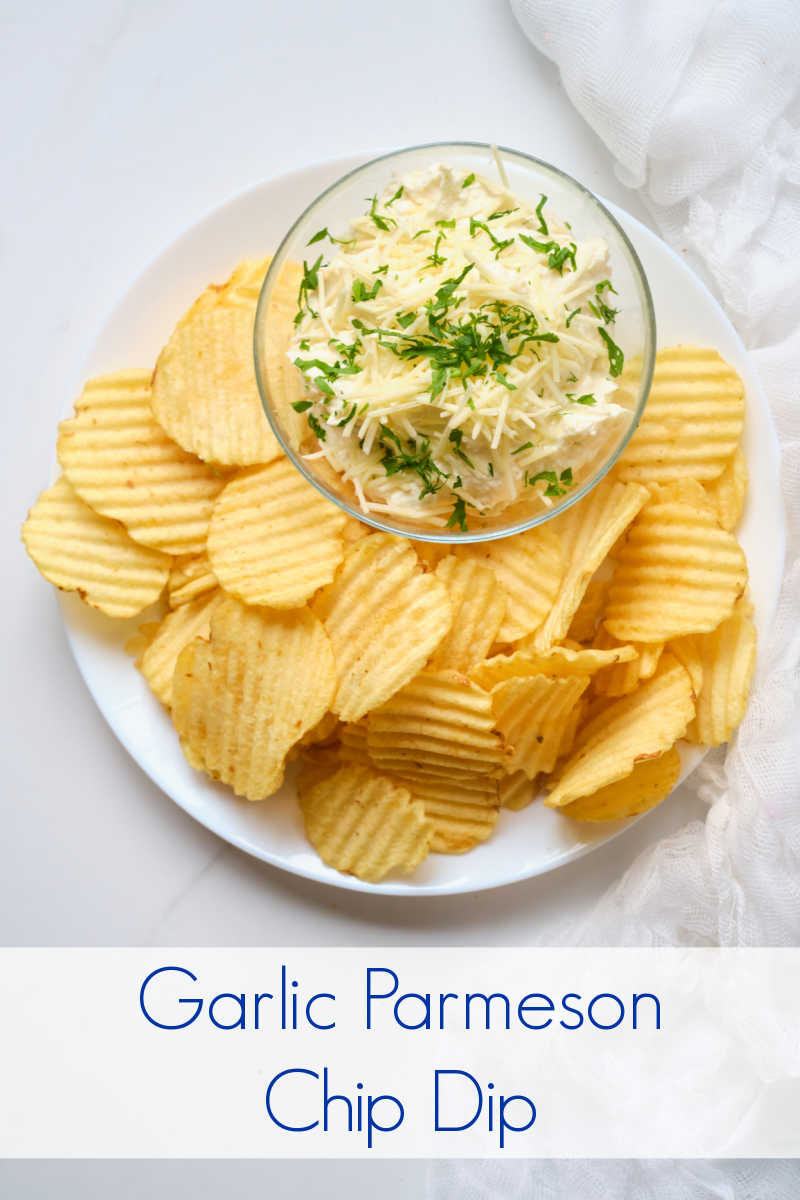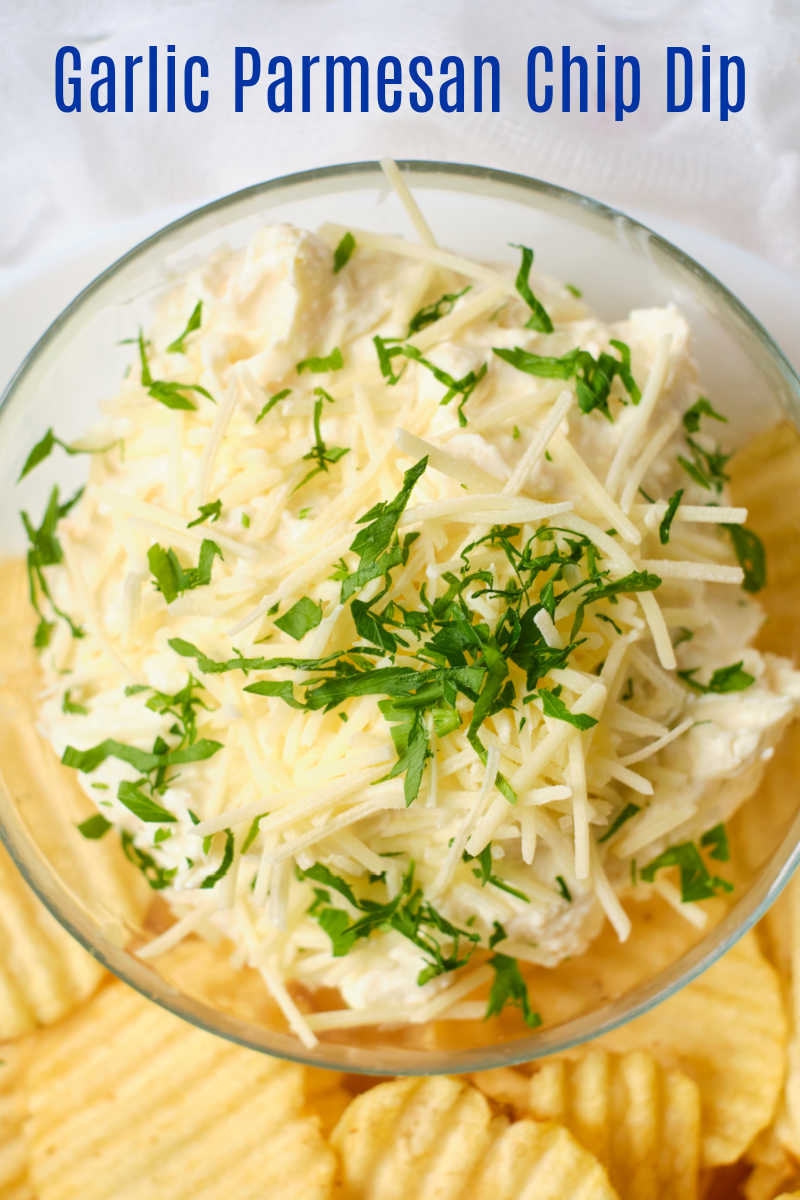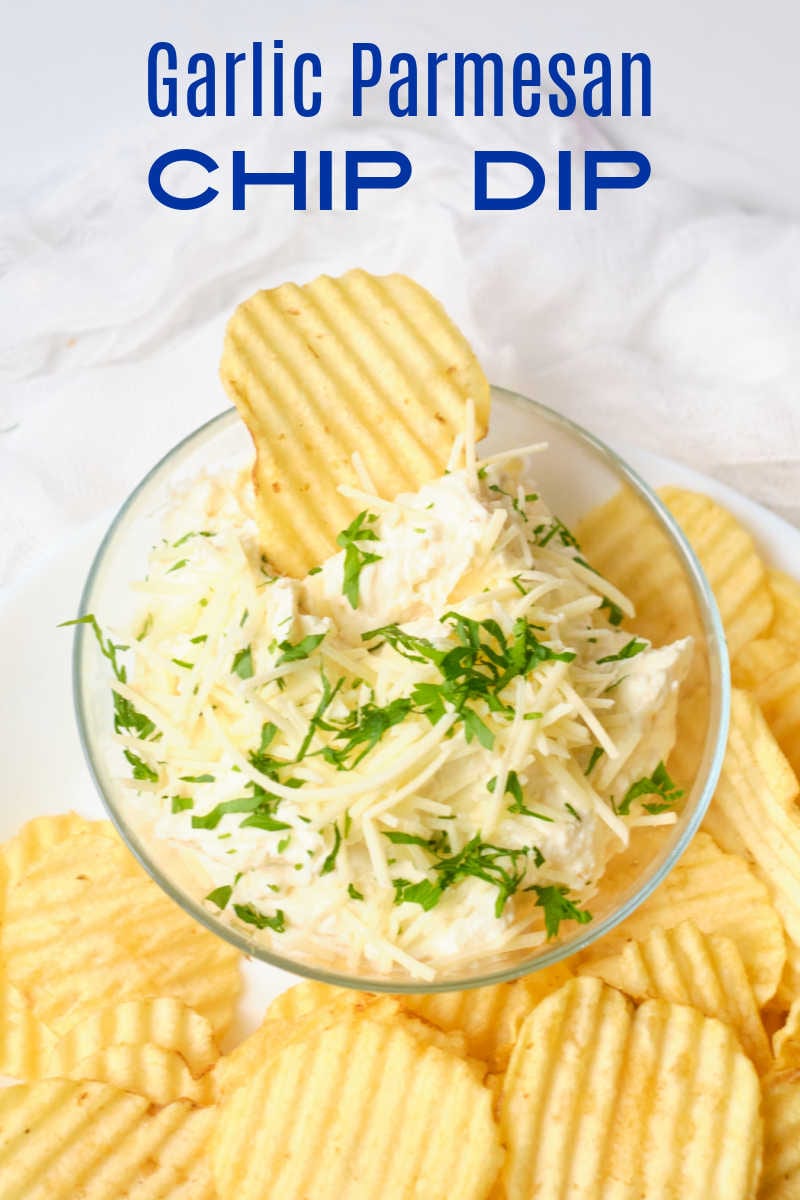 Cream Cheese Dip
with Garlic and Parmesan Cheese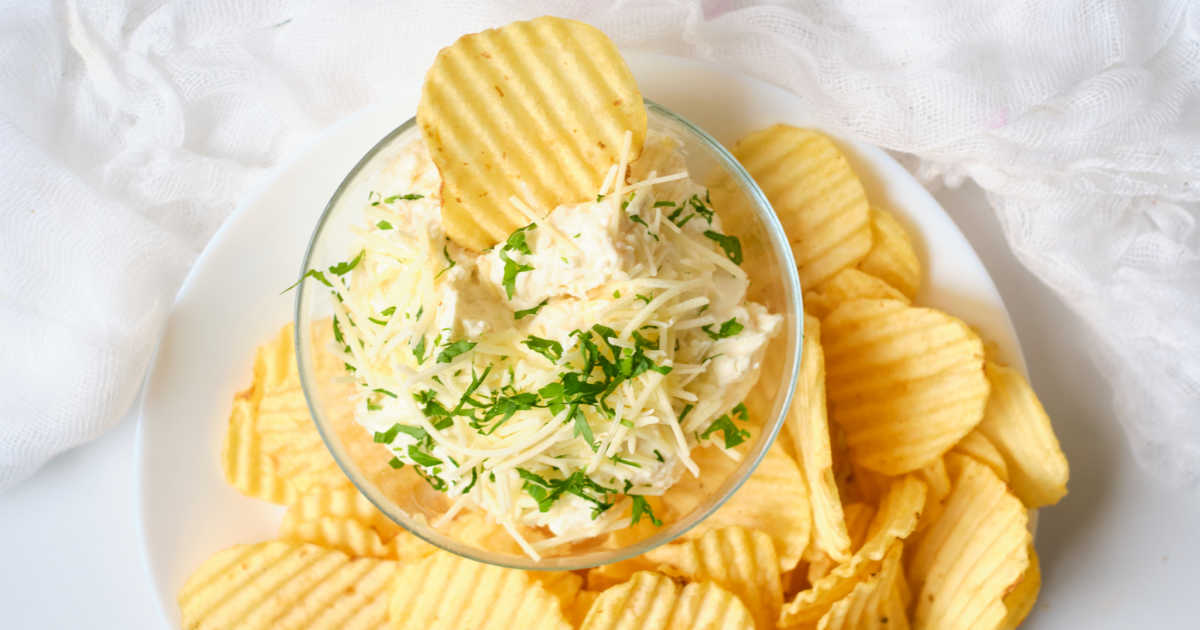 Enjoy this delicious garlic parmesan chip dip, when you are having a party, watching a movie with your family or just because.
It is quick and easy to make and doesn't require any special skills, so anyone can make it.
Sometimes store bought is fine, but in this case homemade is so good and so easy.
The dip is perfect for chips, but also makes a nice addition to a baked potato bar.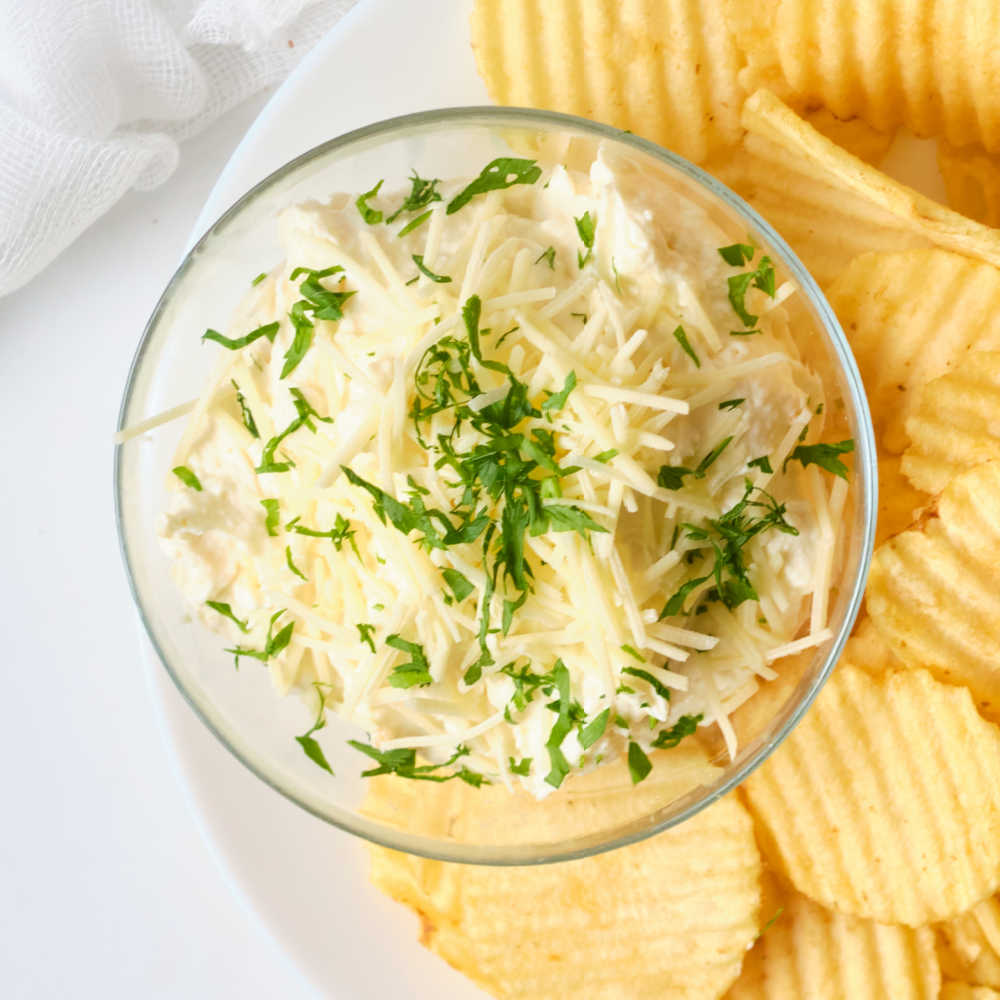 The cream cheese is easier to work with, when it is at room temperature.
Let it set out for a little while just before you are ready to mix up the dip.
You can use either a hand mixer or a stand mixer to get your dip creamy.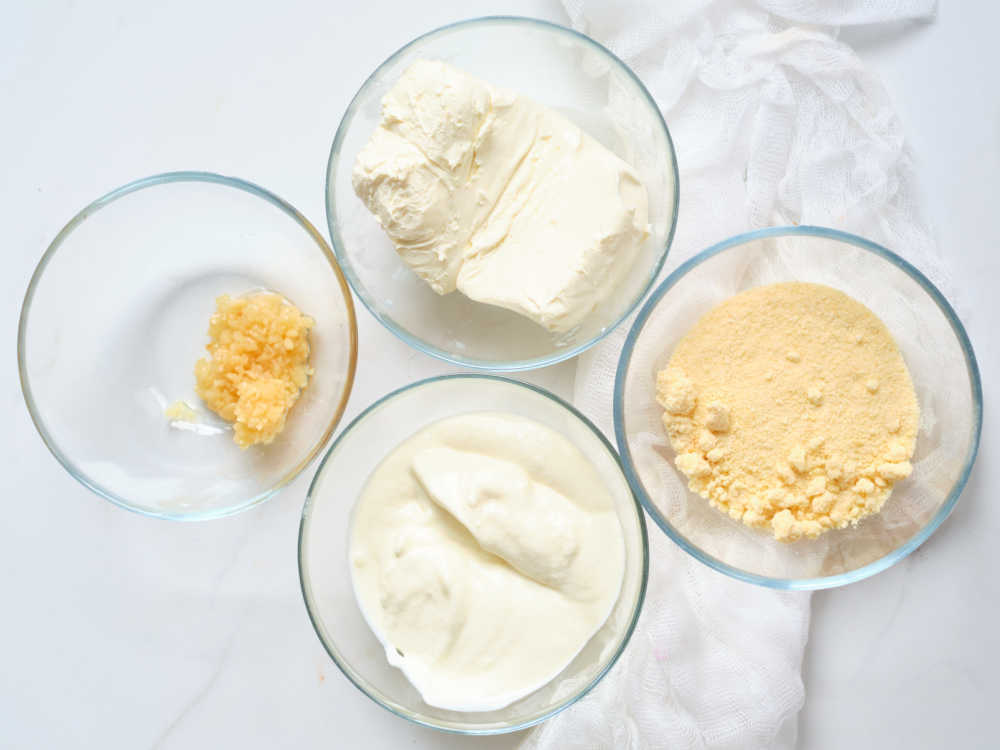 The recipe calls for two different types of parmesan cheese for double the cheesy goodness.
Grated parmesan is mixed into the dip, while shredded parmesan is added on top of the dip.
A little garnish is pretty and adds flavor, so you can sprinkle chopped cilantro, parsley or chives on it depending upon your preference.
If your family doesn't like the green stuff, it's still good without it.
You can serve the dip immediately or chill it in the refrigerator first.
I like my dip cold and I'm also a fan of making things ahead of time, so that I'm not rushed at the last minute.
Enjoy!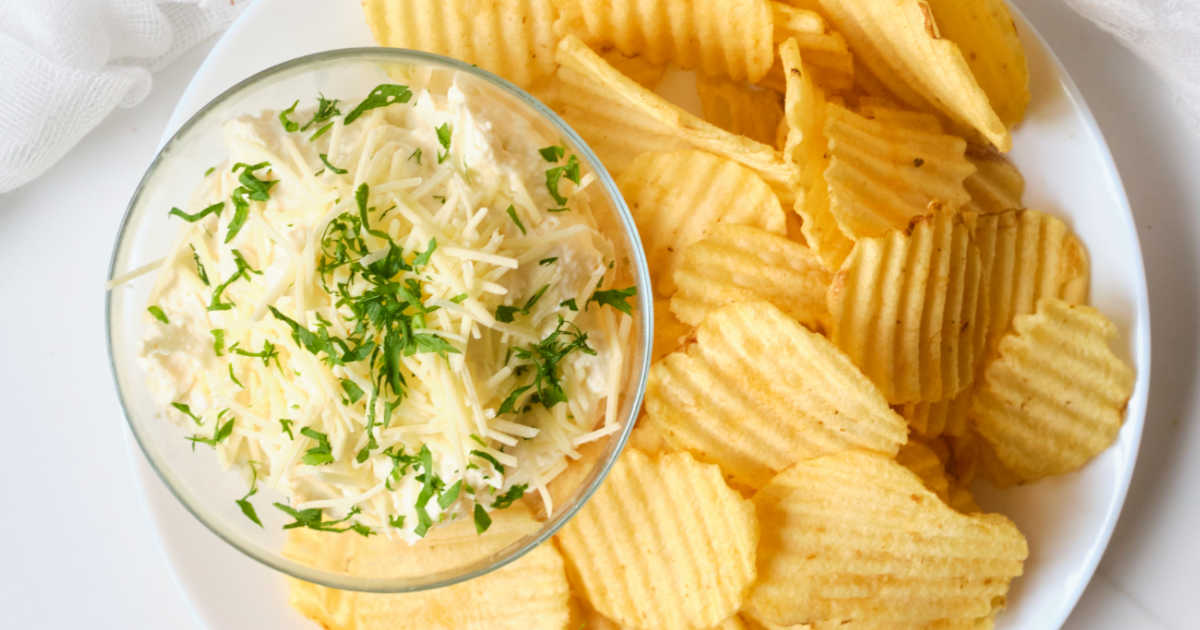 Garlic Parmesan Chip Dip Recipe
Prep time: 5 minutes
Total Time: 10 minutes
Ingredients
8 oz. Cream Cheese
1 cup Sour Cream
1 t Minced Garlic
½ cup Grated Parmesan Cheese
3 T Shredded Parmesan Cheese
1 T Chopped Cilantro, Parsley or Chives
Supplies
Mixer
Mixing Bowl
Serving Bowl
Instructions
1) Allow the cream cheese to come to room temperature.
2) Use a mixer to thoroughly mix the cream cheese and sour cream, so it becomes completely smooth.
3) Stir in the minced garlic and grated cheese with a large mixing spoon.
4) Spoon the dip into a serving bowl and top with shredded parmesan cheese and your choice of chopped cilantro, parsley or chives.
5) Serve immediately, if you must. However, this is best if chilled in the refrigerator prior to serving.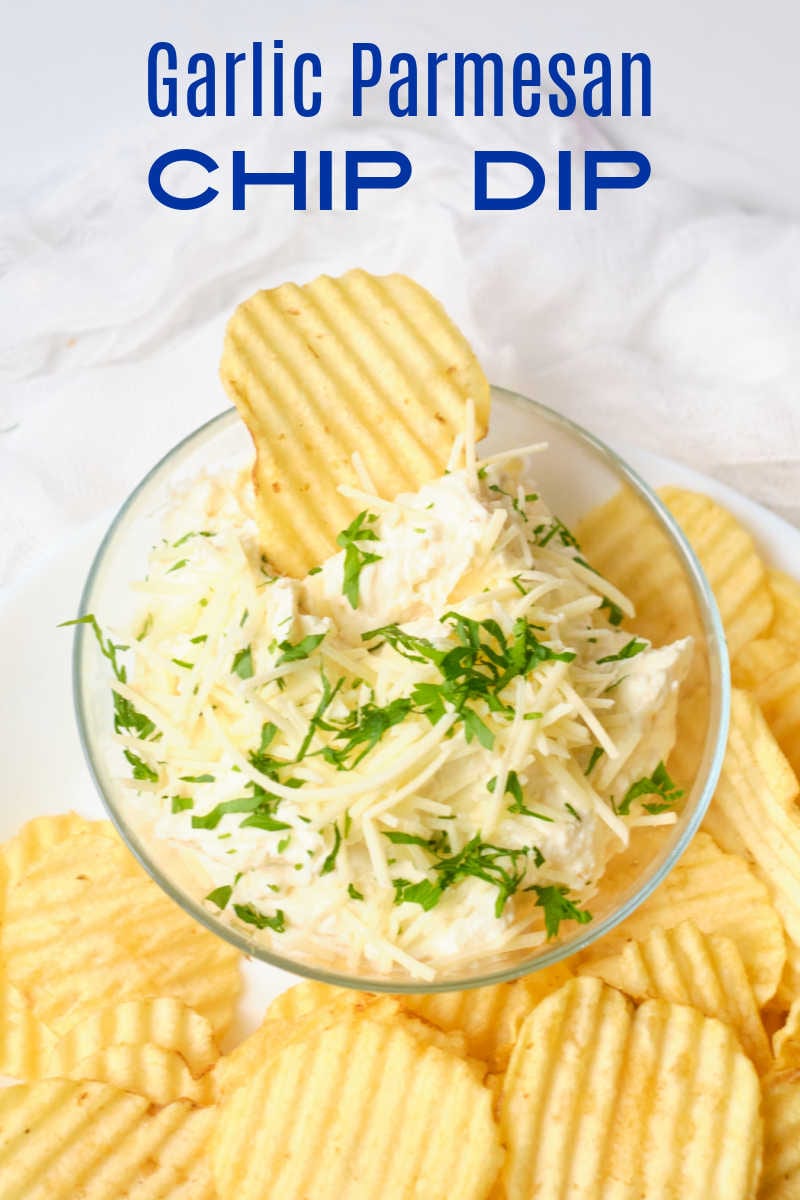 More from Mama Likes To Cook
Check out my other appetizer recipes, so you can get more snack inspiration.
Garlic Recipes