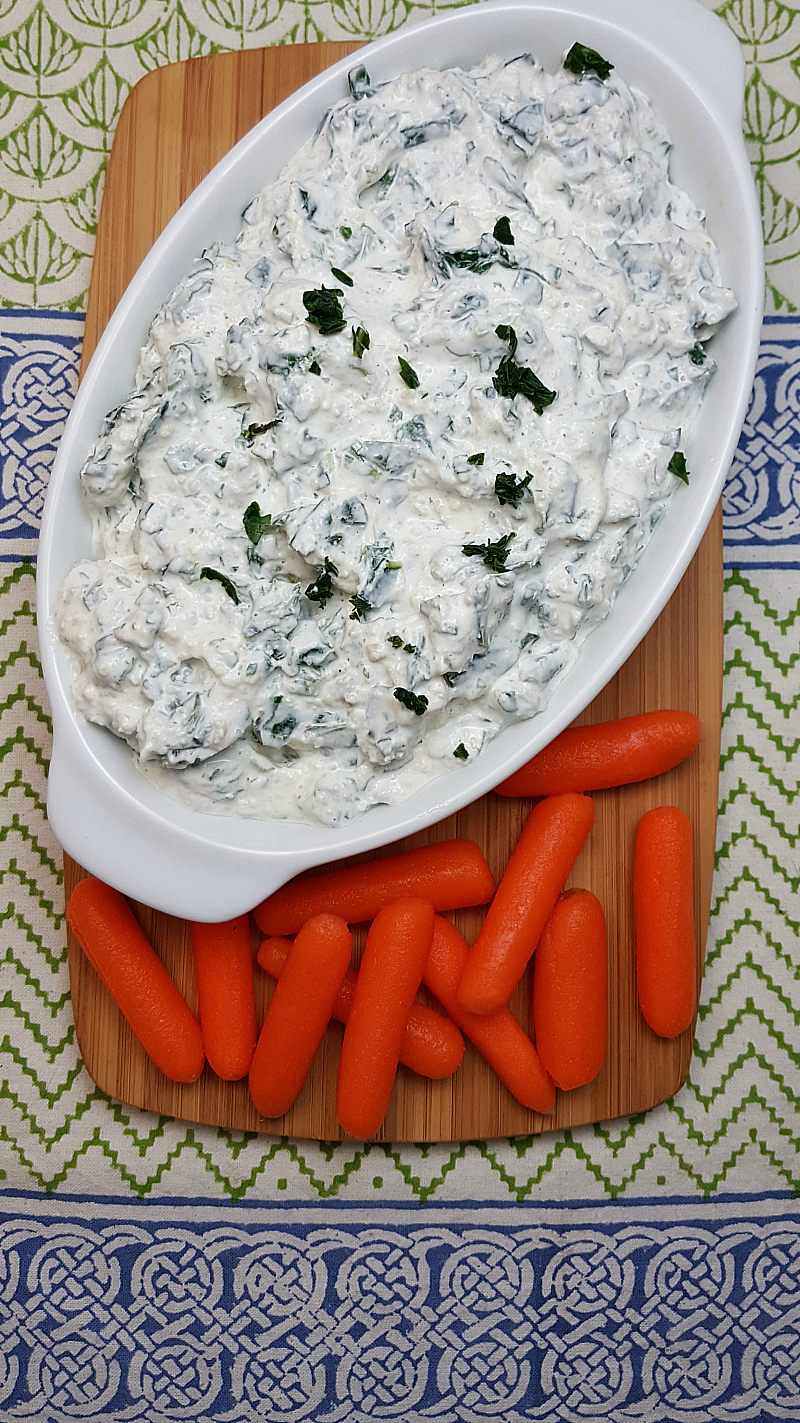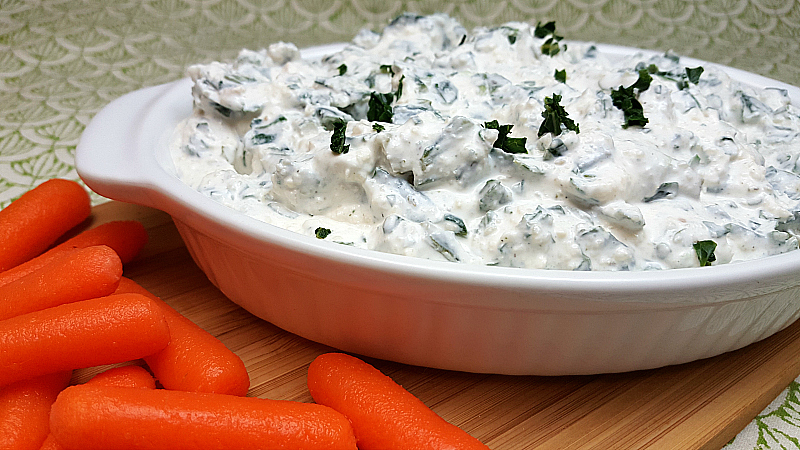 Doesn't that kale Parmesan dip look good? It was!
I prefer home made dip, especially when it's quick and easy to make. This simple recipe takes me less than 5 minutes to prepare, so it is no trouble at all. The nutrition and crunch of kale are a pleasure to eat, and a good addition to my healthy lifestyle.
The dip is great when served with carrots, cucumber slices, tortilla chips and potato chips. You can also use it as a tasty topping for a baked potato.
The dip is nice for an afternoon snack, an appetizer before a meal or to enjoy while tailgating or at a game day party. Kids and adults will eat it up.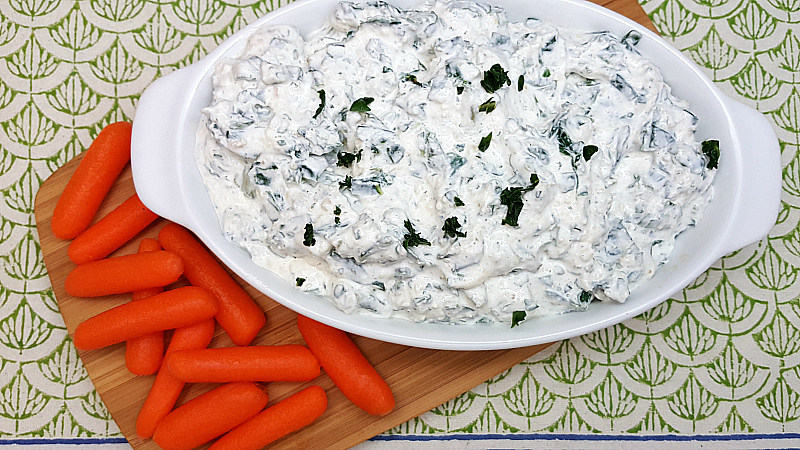 Kale Parmesan Dip Recipe
Ingredients:
1 cup Kale, finely chopped
1 cup Sour Cream
1/2 cup Grated Parmesan
2 cloves Garlic, finely chopped
Salt and Ground Black Pepper to taste
Instructions:
Stir all ingredients together in a bowl, so that they are evenly mixed.
Serve immediately or chill in a sealed container prior to serving.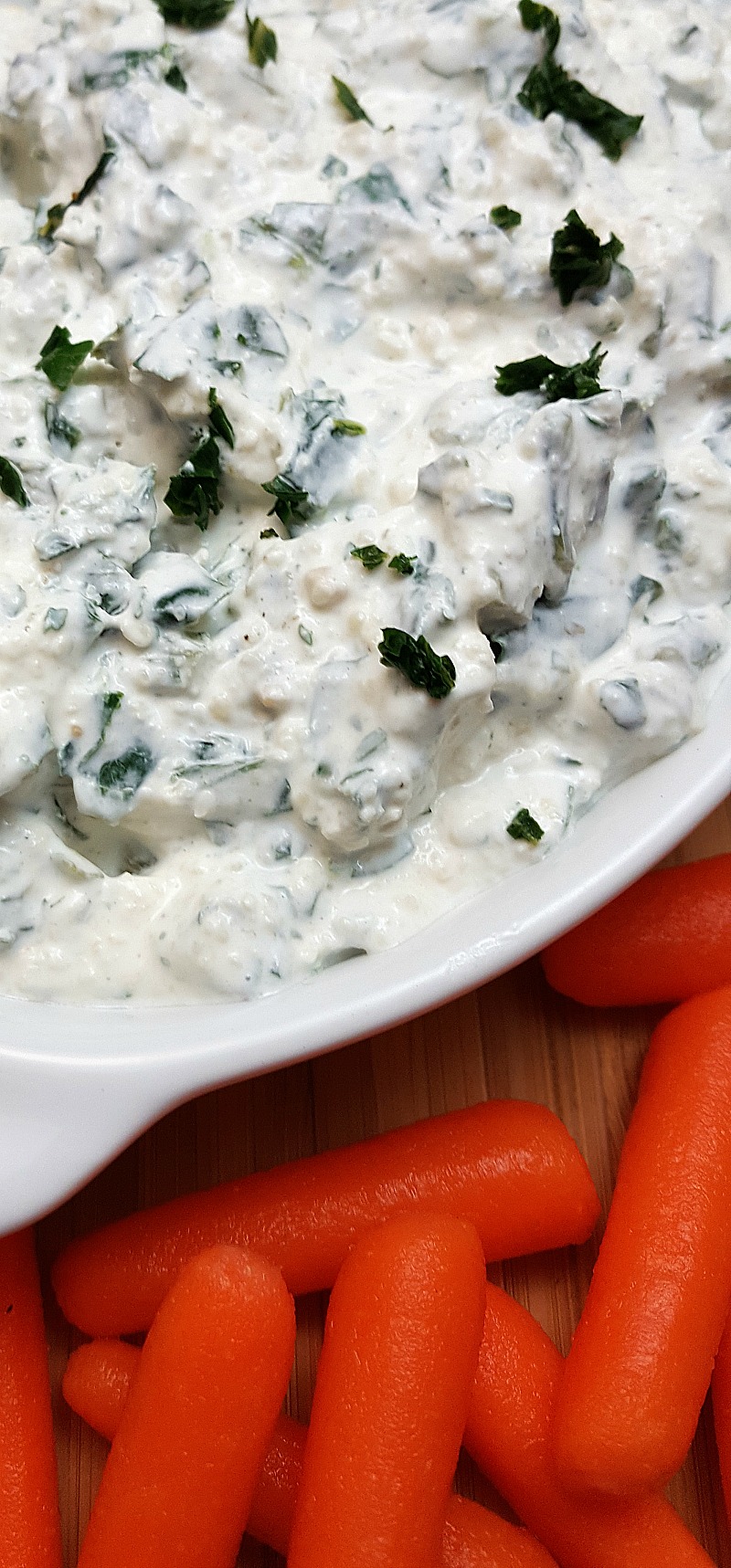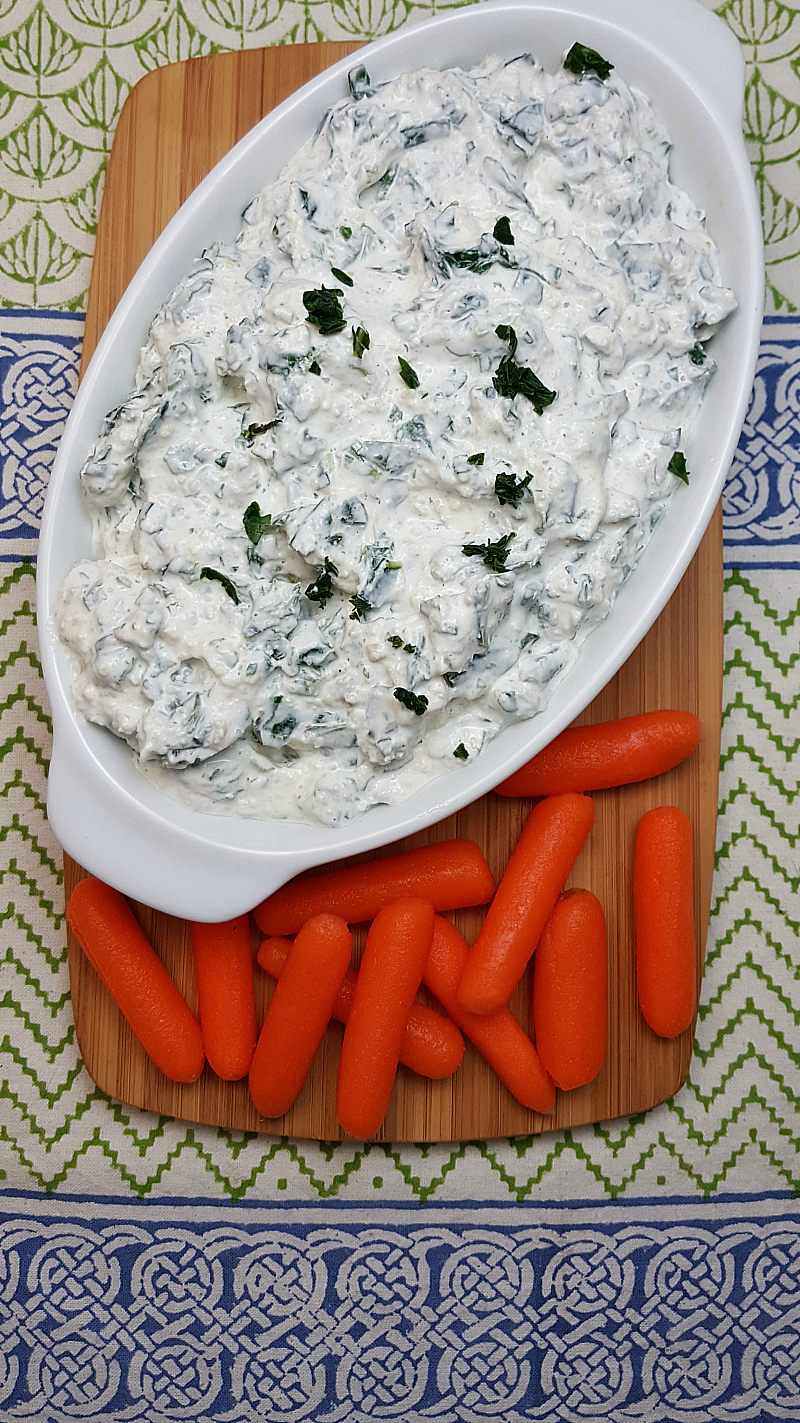 Check out my other vegetarian recipes, so you can get more kitchen inspiration.
Whether I'm cooking for two or for a crowd, home made is always appreciated!