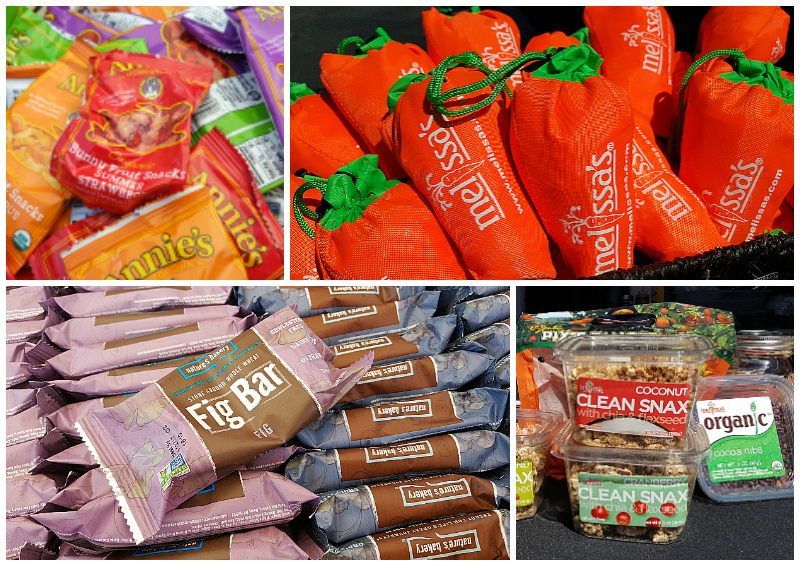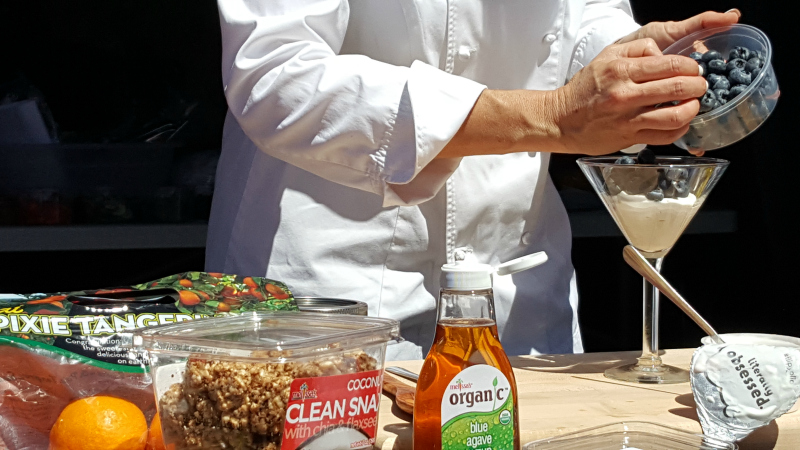 Chef Jamie Gwen Good & Well Expo
Jamie Gwen made an appearance at the Good & Well Expo, so I was excited to see her demo. The expo was set up in front of the Smart & Final grocery store in Laguna Hills.
There were over a dozen tents set up featuring some of my already favorite brands and some that were new to me. They offered healthy samples, money saving coupons and information about making good food choices.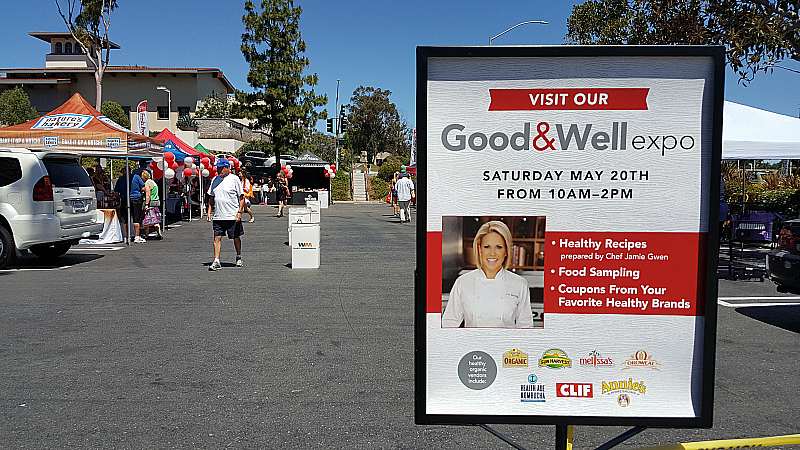 Chef Jamie Gwen was on hand at the Melissa's Produce booth to demo recipes using Melissa's ingredients.
I've heard her on the radio many times over the years, but this was my first time to see her in person. Many of you have probably also seen her entertaining and informative TV appearances.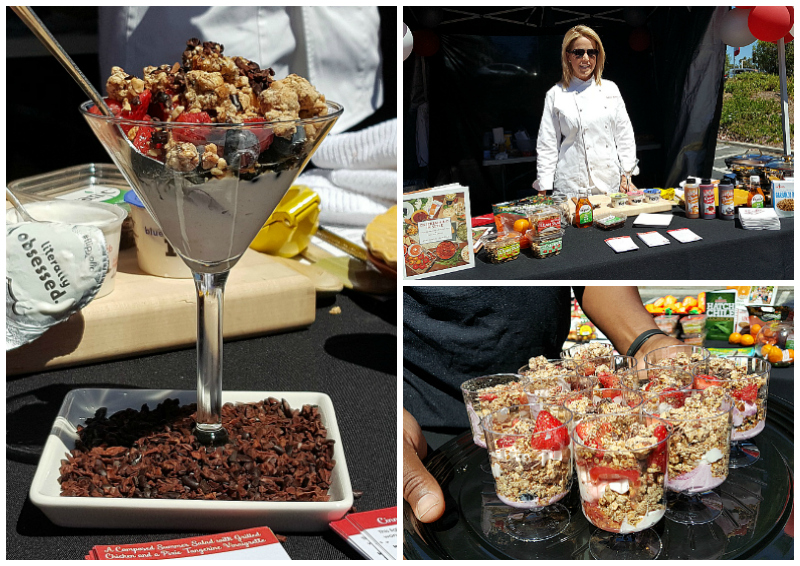 Chef Jamie shared three different recipes during the event. I was there to see her make Healthy Homemade Yogurt Parfaits using Melissa's Clean Snax as a crunchy topping.
She also made a Summer Salad with Pixie Tangerine Vinaigrette and Cinnamon Dessert Nachos.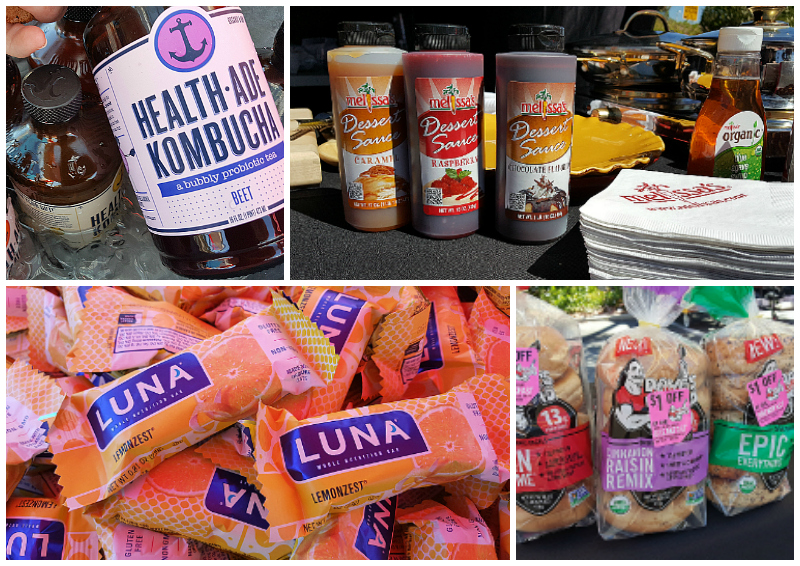 Healthy Samples
Other brands were offering samples. I loved the Pomegranate Health-Ade Kombucha and my family polished off the Clif Bars. They also liked the Luna Bars, Annie's snacks and Nature's Bakery Fig Bars that I brought home with me.
Dave's Killer Bread is already a favorite and was happy to learn that I also like Oroweat Organic Whole Grain Bread.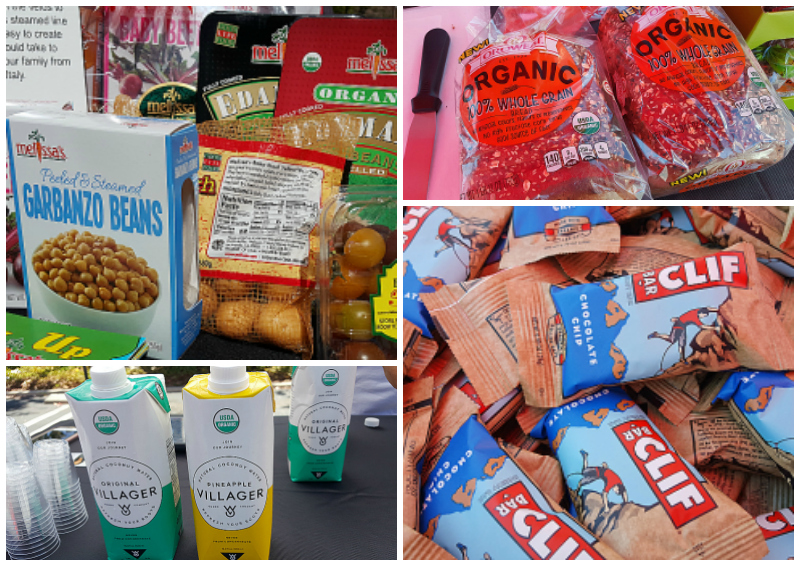 Villager was a new to me brand of coconut water. I especially liked the pineapple flavor. Another favorite was Sun Harvest's Coconut Water with Pulp.
I often have Mission Organic Tortillas and Chips at home and was happy to eat a quesadilla as I wandered around the expo. After I finished that, I had a blueberry Noosa Greek Yogurt.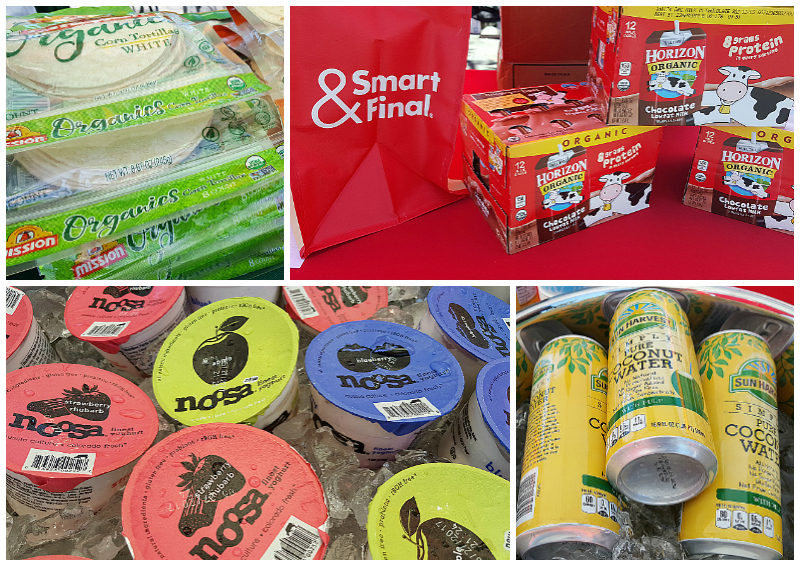 This Smart & Final store is now carrying a whole lot more of the Melissa's products that I like.
There is fresh produce along with packaged steamed veggies and legumes, so it is easy to prepare healthy meals at home.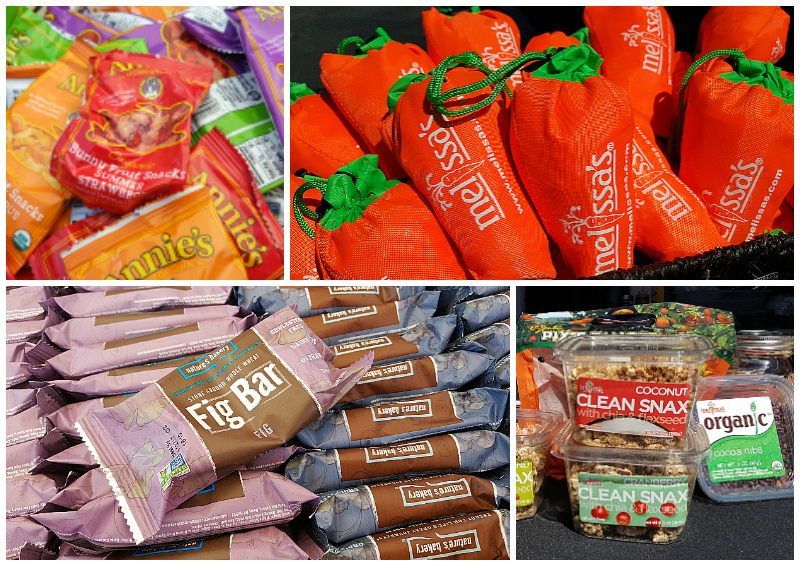 Check out my vegetarian recipes, so you can get more kitchen inspiration.