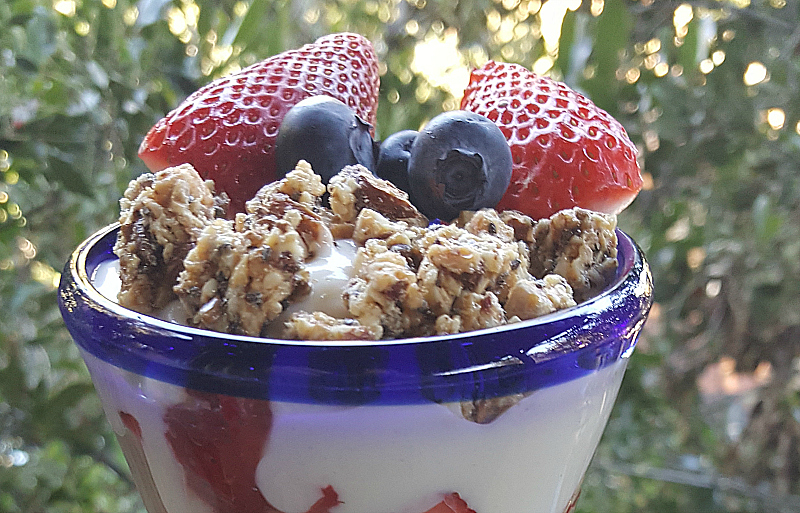 We all know that it's important to eat a good breakfast, but it's easy to cut corners in the morning when we're running late or just plain tired. A healthy parfait is quick and easy to prepare and can help make mornings more enjoyable. If you know you won't have even a few minutes to spare in the morning, you can pack one up in a mason jar the night before so it's ready to grab and go. With the red, white and blue colors of this parfait, it would be a fun addition to a patriotic celebration for Memorial Day, the 4th of July or Veteran's Day.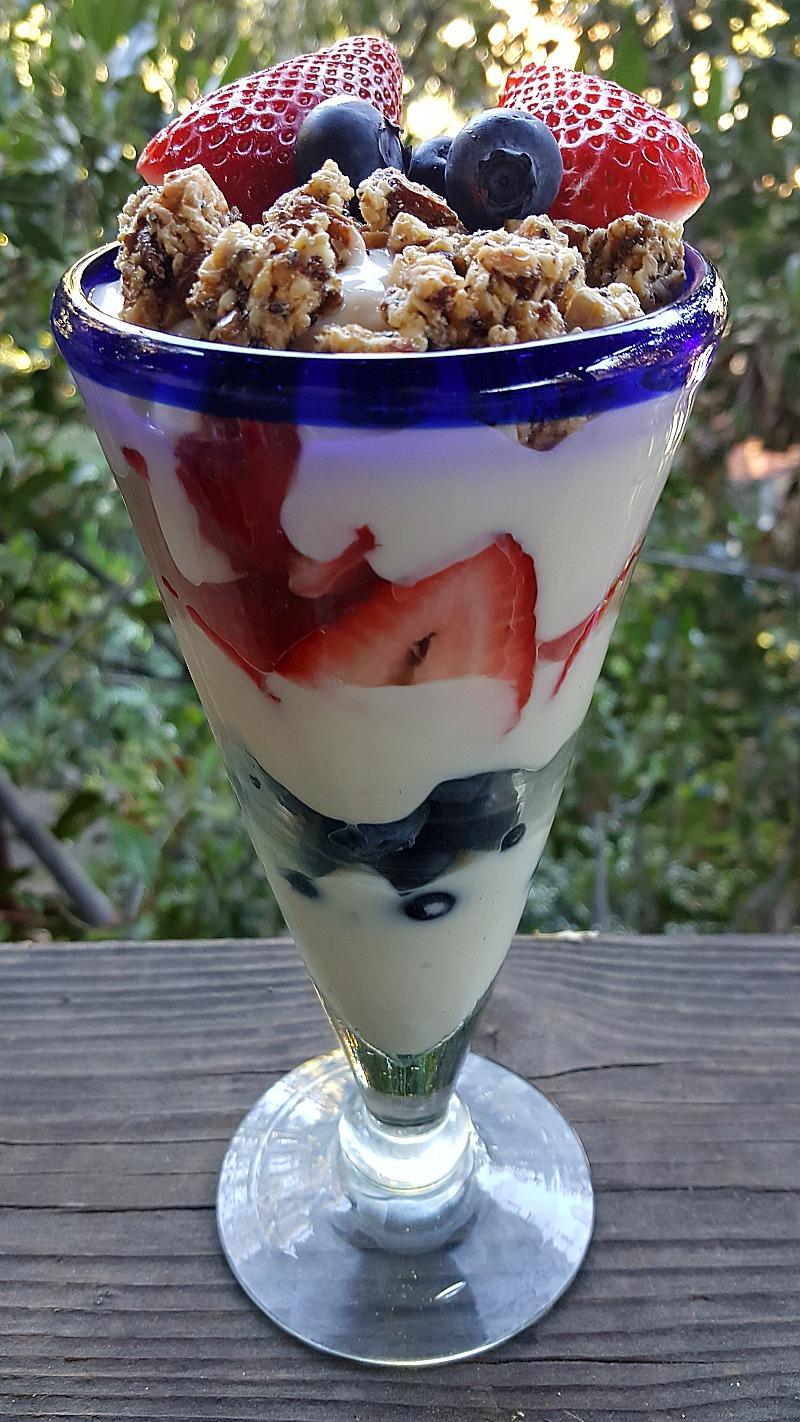 This weekend I hung out at the Good & Well Expo at the Smart & Final store in Laguna Hills. Chef Jamie Gwen was at the Melissa's Produce booth doing recipe demos using Melissa's products. Her first recipe of the day was the yogurt parfaits made with Melissa's Clean Snax, which are similar to a granola snack with good for me ingredients. It can easily be personalized with different types of yogurt, fruit or other toppings.
Here is Chef Jamie Gwen's recipe for four parfaits. My version of the recipe is below that. I modified it a bit when I made it at home after the event.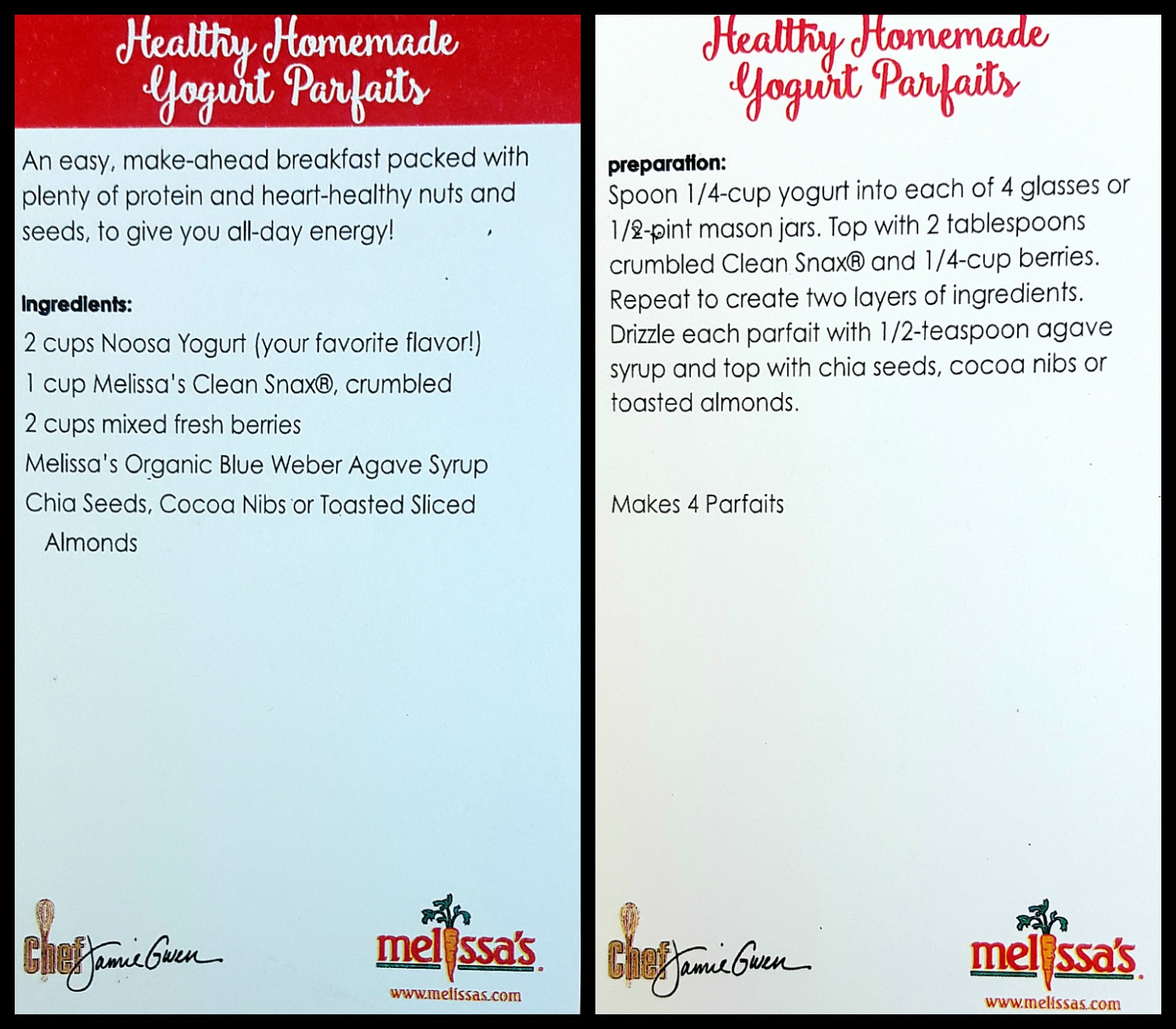 Healthy Strawberry Blueberry Yogurt Parfait
Ingredients:
1 6 oz. container of Greek Yogurt (I used maple vanilla)
1/4 cup Blueberries
1/4 cup Strawberries, sliced
1/4 cup Clean Snax, crushed
Instructions:
In a mason jar or pilsner glass, layer the ingredients in this order:
Yogurt
Blueberries
Yogurt
Strawberries
Yogurt
Clean Snax
Serve immediately or refrigerate overnight