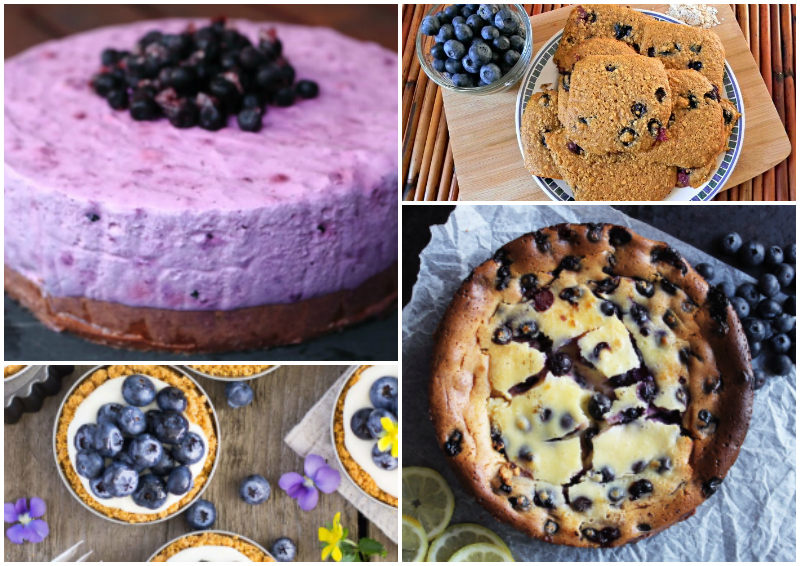 Blueberry season has arrived, so blueberries are plentiful. Now is the time to find blueberry recipes, since you'll want to eat a lot of berries.
This year the blueberries are sweet, juicy and full of flavor. Also, the prices have been great at my local store.
They are good to eat by themselves and can be used in a variety of dishes. I've put together a collection of recipes including some of the usual ideas and some that are more unique. You'll see a few of mine and others from my food blogger friends.
Check out the recipes using fresh, seasonal blueberries below. Which one will you try out first?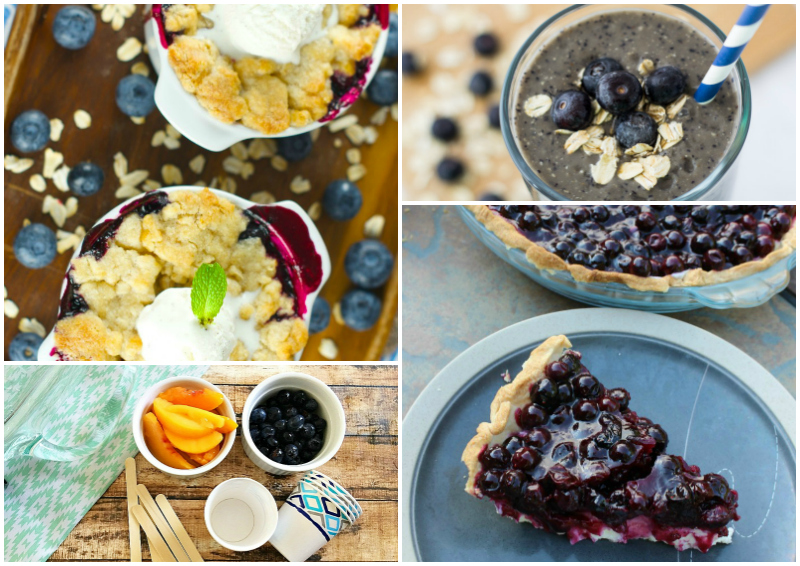 Blueberry Recipes
Blueberry Peanut Butter and Jelly Oatmeal from Easy Cooking with Molly
Gluten Free Blueberry Muffins from Strength and Sunshine
Blueberry Lemon Muffins from Midwestern Moms
Sour Cream Blueberry Muffins from The Typical Mom
Blueberry Banana Bread from Trial and Eater
Glazed Blueberry Scones from Wholesome Yum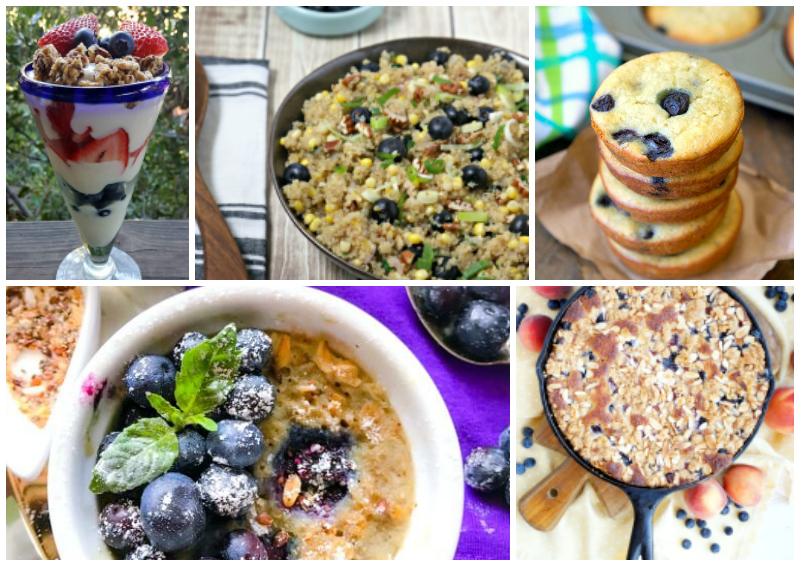 Healthy Strawberry Blueberry Parfait from Mama Likes To Cook
Blueberry Peach Popsicles from Dancing Through The Rain
Blueberry Banana Oatmeal Smoothie from Daily Smoothie
Plum Blueberry Breakfast Smoothie from Mama Likes To Cook
Blueberry Blue Cheese Salad with Blueberry Vinaigrette from Mama Likes To Cook
Blueberry Basil Salsa from Cooking in Stilletos
Quinoa Pilaf with Blueberries from Cooking in Stilletos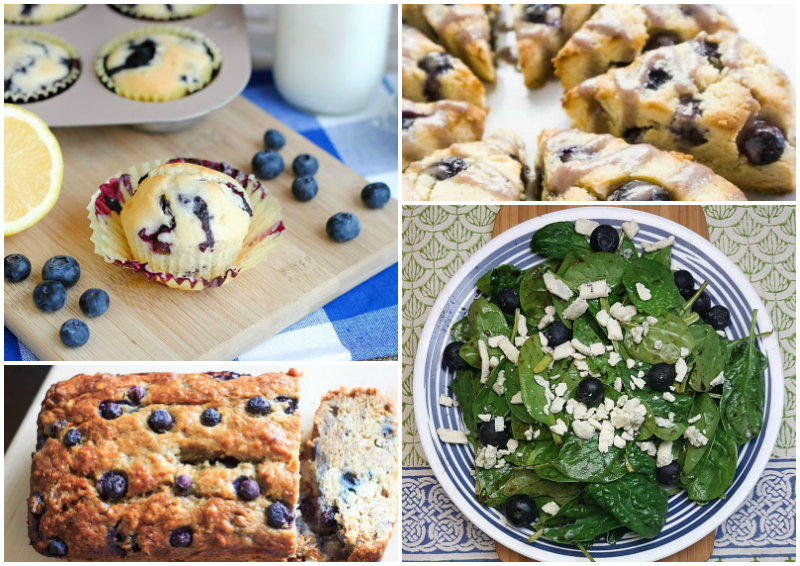 Blueberry Oatmeal Cookies from Reuse Grow Enjoy
Baked Lemon Blueberry Cheesecake from Slow The Cook Down
Wild Blueberries Cake from Lo Carb, No Carb
Amazing Blueberry Cobbler from Living Sweet Moments
Peach Blueberry Buckle from The Baking Fairy
Blueberry Pie from Ann's Entitled Life
Blueberry Tarts from Sugar Spun Run
Dark Chocolate Covered Blueberries from The Dinner Mom

Check out my other recipe round ups, so you can have even more delicious fun in the kitchen! Since seasonal blueberries are so good for us, it's good to take advantage of the season.