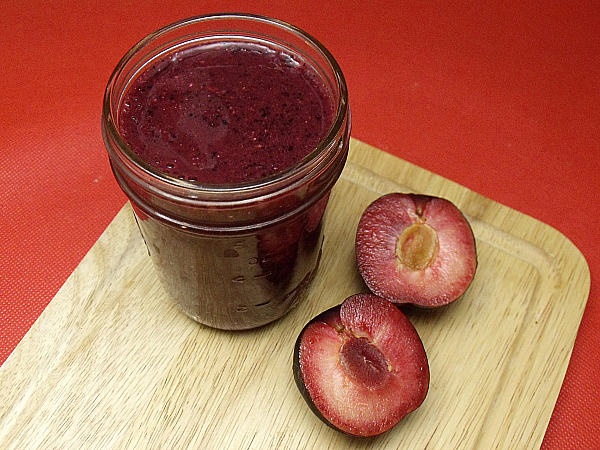 Smoothies are a wonderful way to pack whole food nutrition into a quick and easy tasty beverage. Some smoothies are light and refreshing, this one satisfies me as a meal. It only takes a few minutes to prepare and gives me energy, fiber and vitamins to fuel my morning.
My family and I prefer our smoothies cold, so I often freeze the fruit ahead of time and just pop it into the blender when I'm ready for a smoothie. You can also use regular, fresh fruit at room temperature. If you're using frozen fruit, a high speed blender is recommended.
Plum Blueberry Breakfast Smoothie
Ingredients:
4 Plums (I used Melissa's Magenta Plums)
1/3 cup Blueberries
1 T Scottish Oatmeal
1t Honey (or Honey Powder)
Instructions:
Combine all of the ingredients in a blender.
Blend until smooth.
Serve and enjoy!