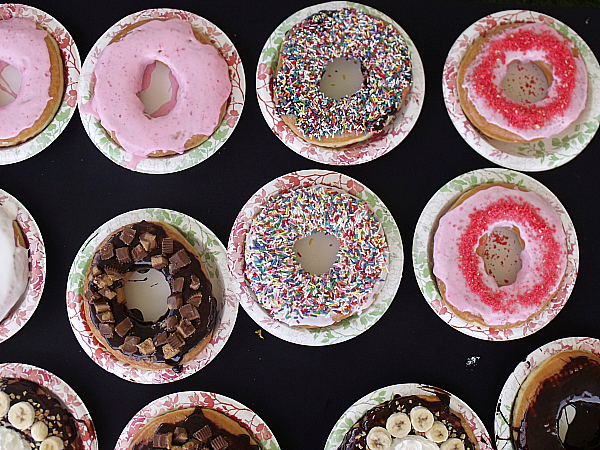 It's fair time in Orange County!
I look forward to eating my way through the OC Fair each year. It's always fun to try old favorites and see all of the creative new foods that the vendors dream up.
Fair food is often big, decadent and deep fried. As a vegetarian, it can be tricky to find foods that I can enjoy when I'm surrounded by happy meat eaters dining on Bacon A-fair's Deep-Fried Bacon-Wrapped Turkey Leg On A Stick.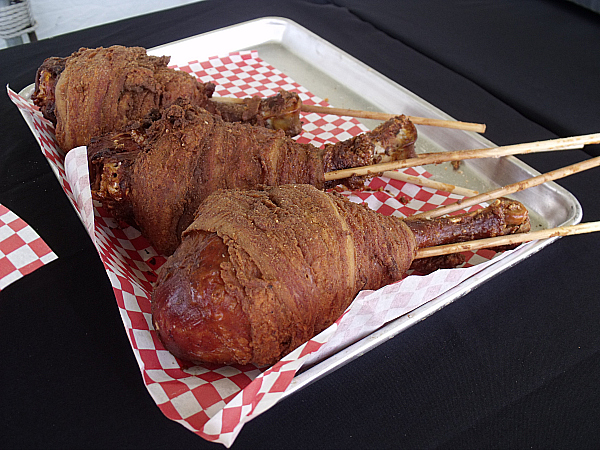 I always enjoy the fresh fruit and roasted corn on the cob, but this year I tried out some new vegetarian offerings that can give you a fair food experience without the meat.
Of course, a lot of the food is big, so I recommend going with friends and family. It's great when you can get an assortment of foods to sample and share. The Texas Donuts are perfect for sharing. My favorite was the Reese's Peanut Butter Cup Donut. Others may enjoy the ones with Cherry Pop Rocks and Banana Chocolate Cream.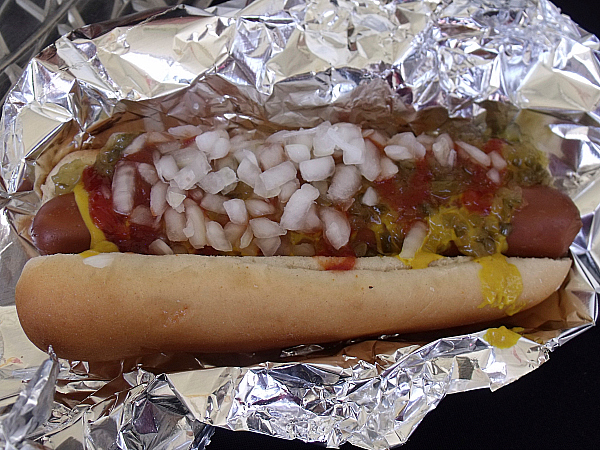 In previous years, I've just wandered right past the Pink's Hot Dog stand, but was happy to learn that they have a vegetarian dog along with their others. It was great!
Chicken Charlie's has added a new treat to their vast array of deep fried foods – Deep-Fried Doritos. They are lightly battered and seasoned. I was surprised at how addicting they were since I'm not usually a big fan of Doritos or deep fried foods in general. They've gotten this combo just right.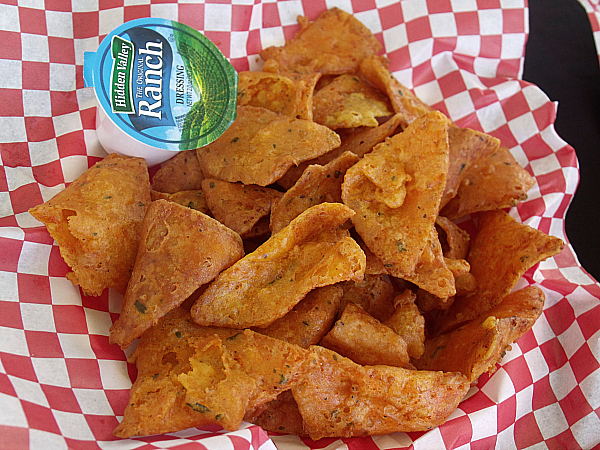 A newcomer to the Fair this year is Pickle O' Petes. I enjoyed their pickle chips. Meat eaters may want to try their novelty creation. The pickle dog is a hot dog stuffed inside a large dill pickles that is battered and deep fried.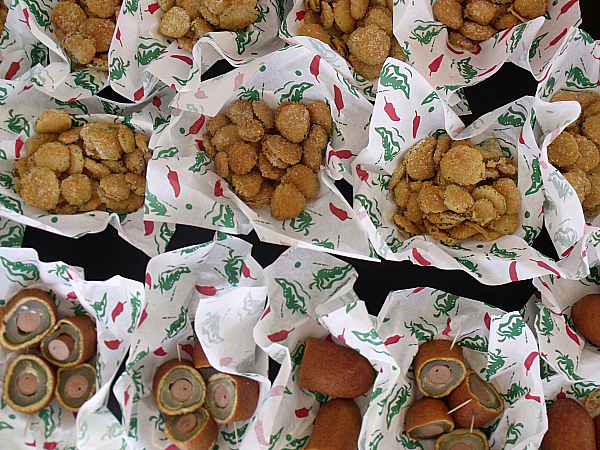 I've enjoyed Tasti Chips before and like the flavor of their Garlic Parmesan Shakers. They are available as an individual size (still more than enough for me) and as a family size order that comes packed in a bag that you can carry with you.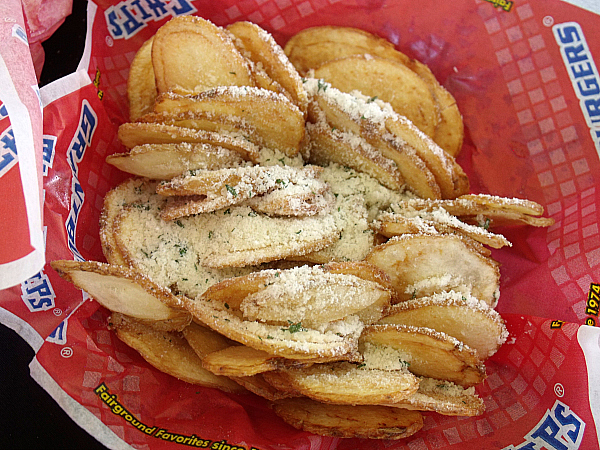 My favorite new food of the day was the Pecan Pie On A Stick from Fair Fix & Fried A Fair. The pecan pie filling was delicious and the dough was a novel twist on a traditional pie crust. Serving it on a stick makes it a fun food for the fair, but the taste was something I'd be happy to have anytime of the year.
Have you been to the OC Fair, yet? What foods are your favorites?