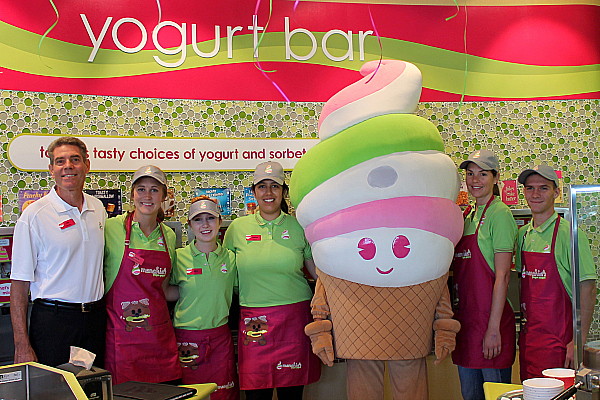 Menchie's Frozen Yogurt
Laguna Heights
30211 Golden Lantern
Suite A
Laguna Niguel, California 92677
(949) 441-7505
Sunday through Thursday 11am to 10pm
Friday and Saturday 11am to 11pm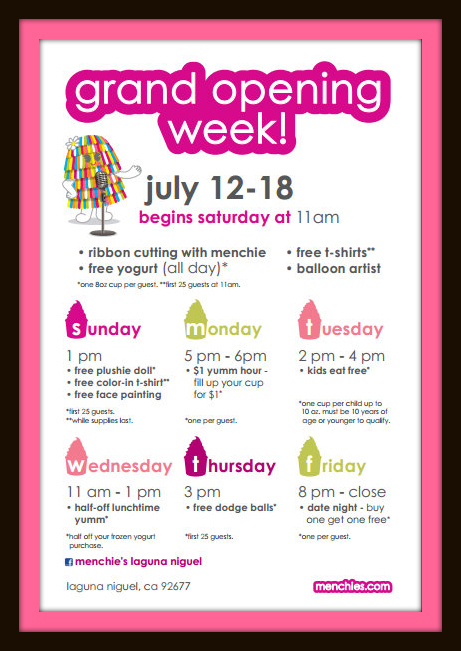 Menchie's has arrived in Laguna Niguel!
The brand new South Orange County location is celebrating with extra fun during their grand opening celebration. Each day through July 18th, there will be a featured gift or discount.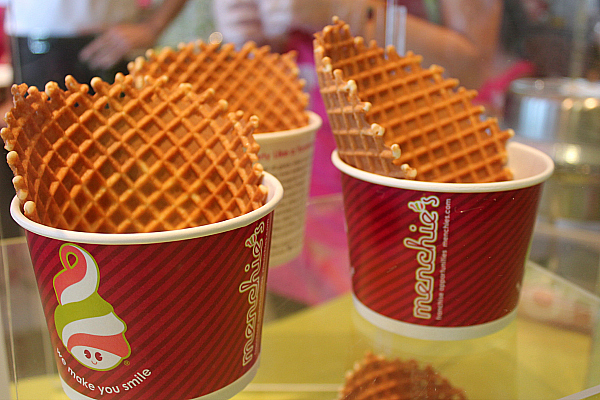 At Menchie's, you can enjoy your frozen yogurt however you would like. First, you choose either a bowl or a waffle cup and then you fill it up with yogurt and whatever toppings strike your fancy. You can go for a traditional combination or you can create something totally unique. It's up to you!
Menchie's yogurt contains probiotics, protein and calcium. You can choose from nonfat, lowfat, low carb, no sugar and tart flavors. They also have fruit sorbet varieties that would be refreshing.
Toppings include fresh fruit, syrups and sauces, tasty toppings (cereal, candy, chips, nuts…) and chilled toppings (boba, mochi, whipped topping….). You can add a little or a lot!
I'm looking forward to trying out Menchie's for myself. I plan to start with a waffle bowl and I'm not sure what else I'll add, but I'm sure it will include chocolate.