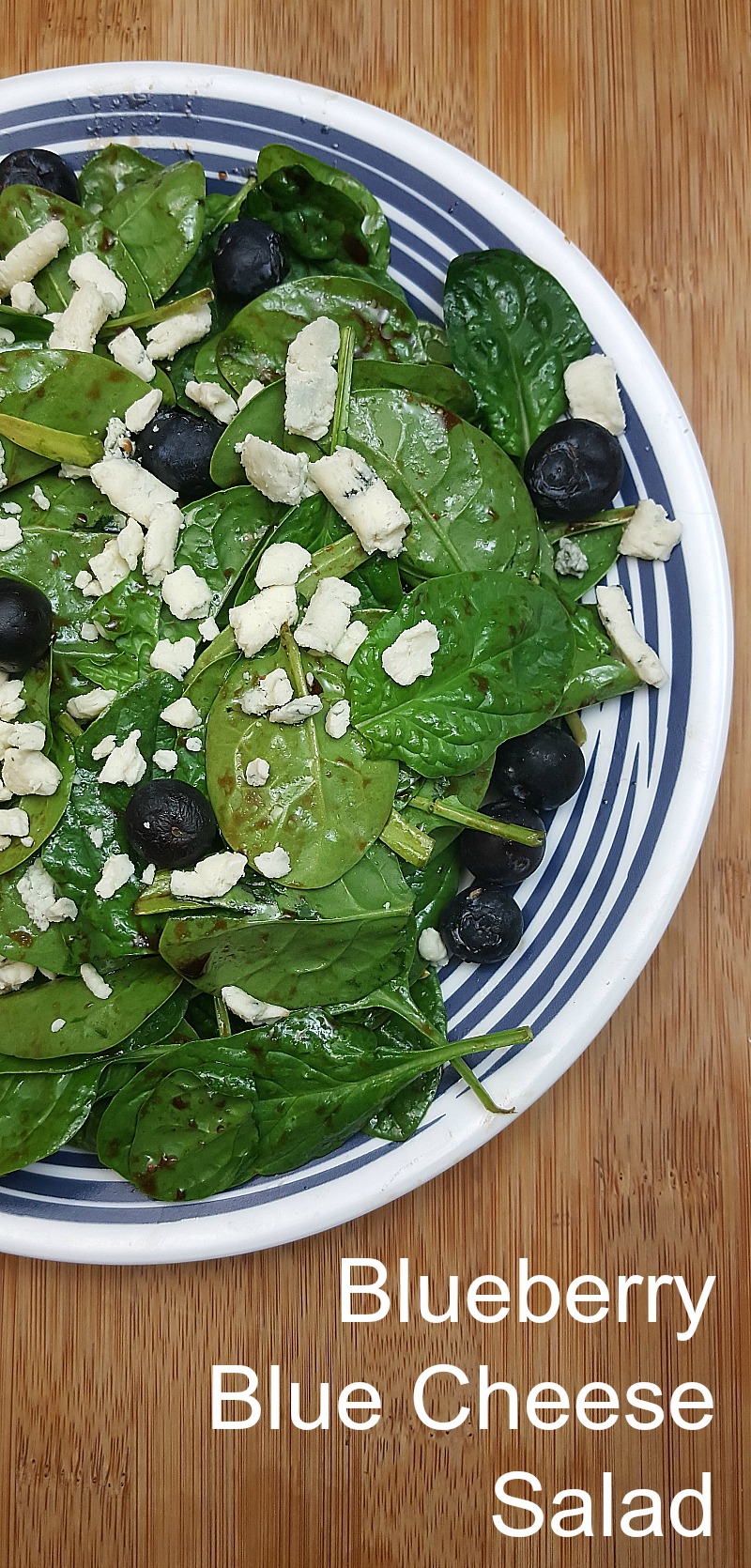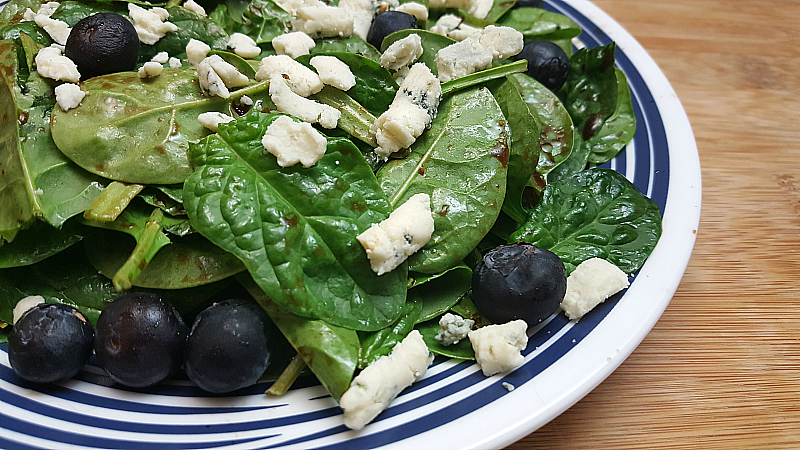 I love fresh blueberries, so I love making this blueberry blue cheese salad recipe.
Every year I look forward to blueberry season, so I can enjoy these tasty little antioxidant rich berries.
I always buy extra when they are at their peak, so that I can freeze some to use in smoothies after the season.
Of course, I also incorporate them into meals during the season as much as possible.
Naturally, I snack on them, too.
A salad is a great way to enjoy blueberries at lunch of dinner as a main dish or side.
This one only takes a few minutes to prepare, even with a homemade salad dressing.
I especially like the way the flavors of the tangy blue cheese and the sweet berries balance each other out for a satisfying meal.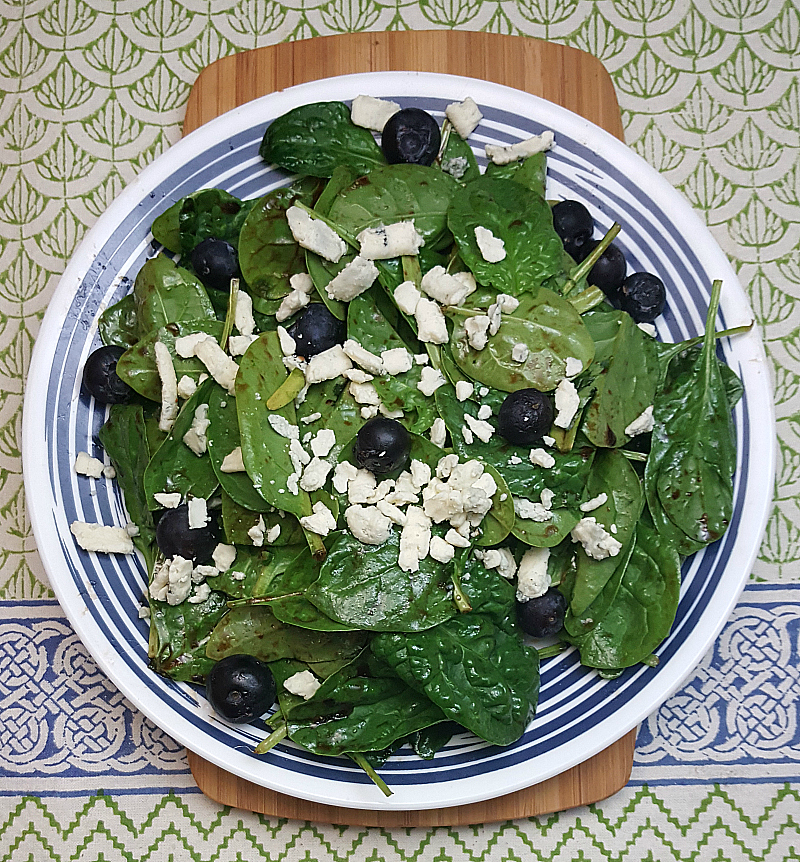 Blueberry Blue Cheese Salad
Salad Ingredients:
5 oz. Pkg. Baby Spinach
1/2 cup Blueberries
1/3 cup Blue Cheese, crumbled
Vinaigrette Ingredients:
1/4 cup Blueberries
1/4 cup Olive Oil
2T Balsamic Vinegar
Instructions:
In a large salad bowl, crush blueberries with the back of a spoon. Add olive oil and balsamic vinegar. Mix thoroughly.
Add spinach and blueberries to the bowl. Toss together until vinaigrette is evenly distributed.
Top with crumbled blue cheese.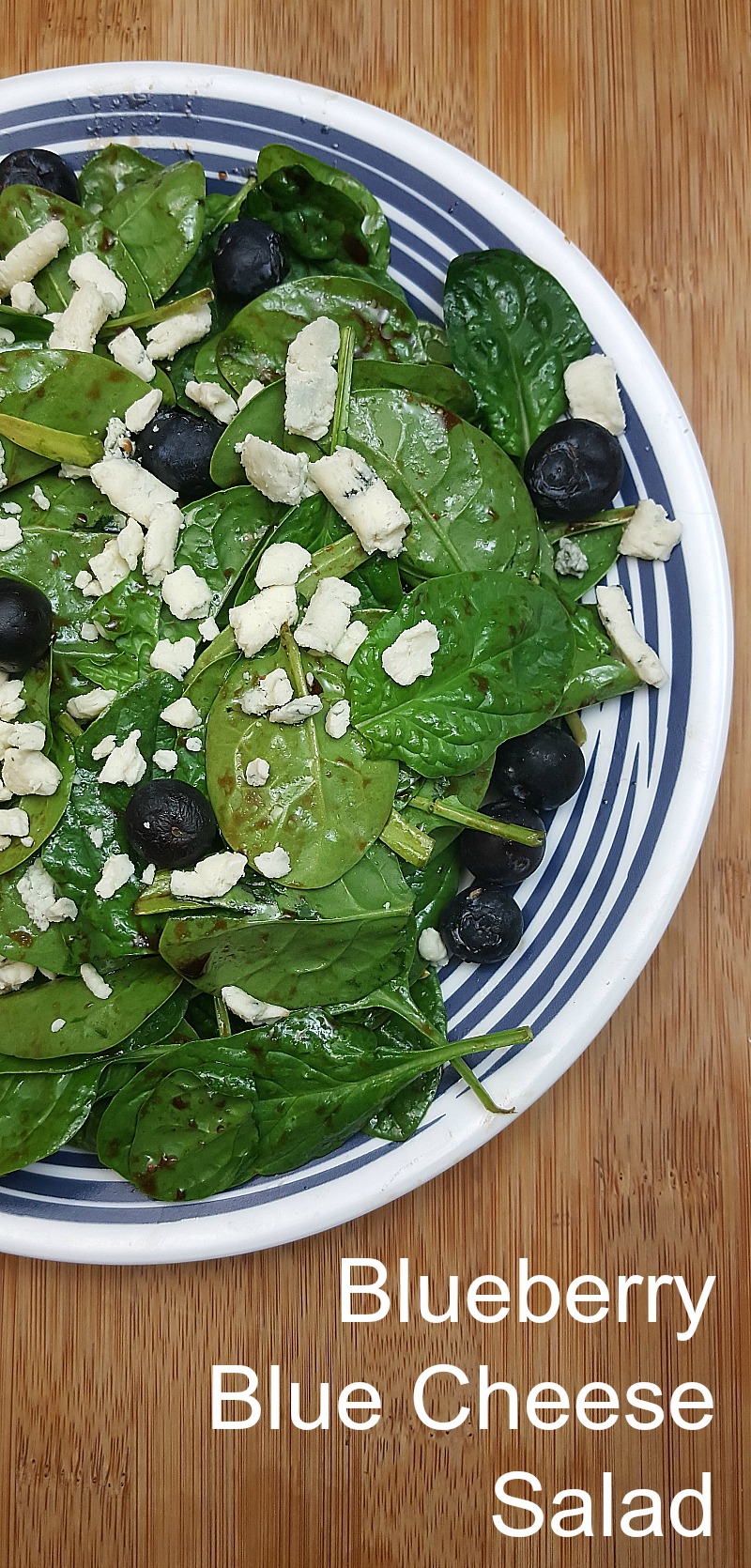 More from Mama Likes To Cook
Check out my salad recipes, so you can get more delicious inspiration.
Following are some of my favorite salad recipes:
Then take a look at the rest of my vegetarian recipes, so you can have even more delicious fun in the kitchen!