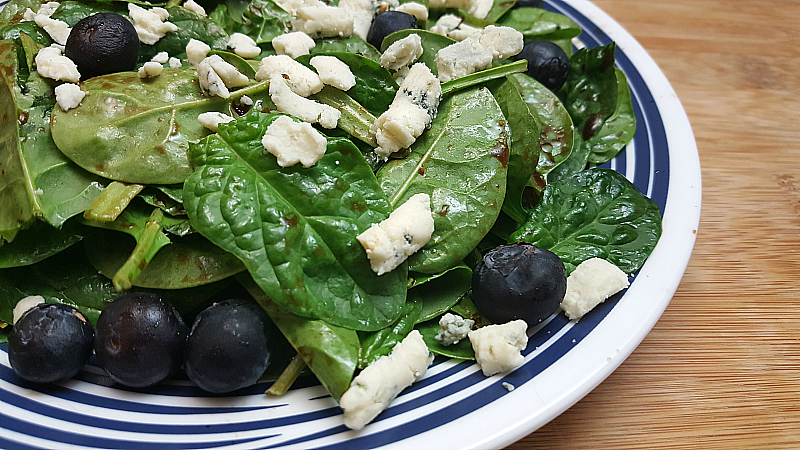 Don't you love fresh blueberries? I look forward to enjoying these tasty little antioxidant rich berries every year. I always buy extra when they are at their peak, so that I can freeze some to use in smoothies after the season. I also incorporate them into meals during the season as much as possible. Of course, I snack on them, too.
A salad is a great way to enjoy blueberries at lunch of dinner as a main dish or side. This one only takes a few minutes to prepare, even with a homemade salad dressing. I especially like the way the flavors of the tangy blue cheese and the sweet berries balance each other out for a satisfying meal.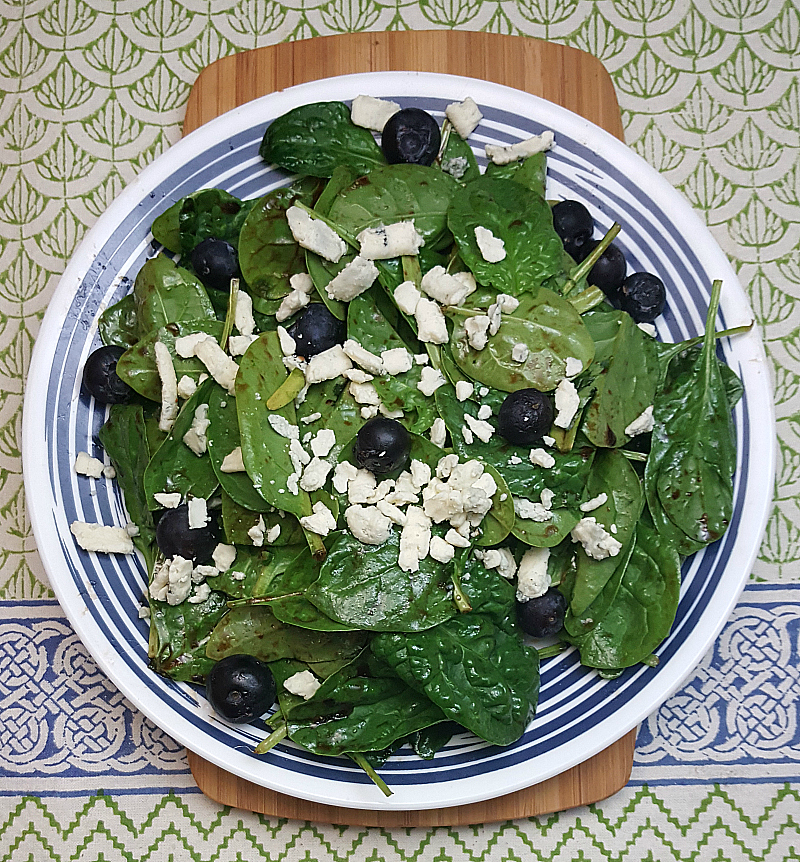 Blueberry Blue Cheese Salad
Salad Ingredients:
5 oz. Pkg. Baby Spinach
1/2 cup Blueberries
1/3 cup Blue Cheese, crumbled
Vinaigrette Ingredients:
1/4 cup Blueberries
1/4 cup Olive Oil
2T Balsamic Vinegar
Instructions:
In a large salad bowl, crush blueberries with the back of a spoon. Add olive oil and balsamic vinegar. Mix thoroughly.
Add spinach and blueberries to the bowl. Toss together until vinaigrette is evenly distributed.
Top with crumbled blue cheese.