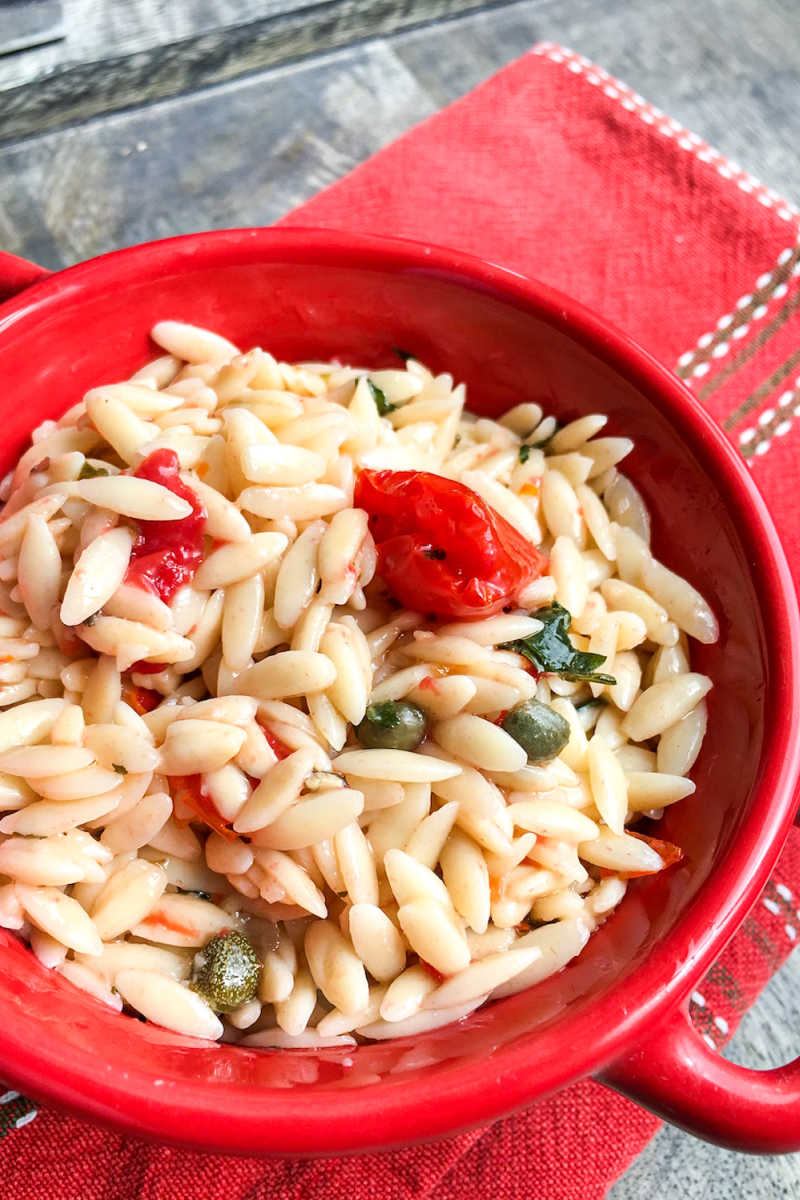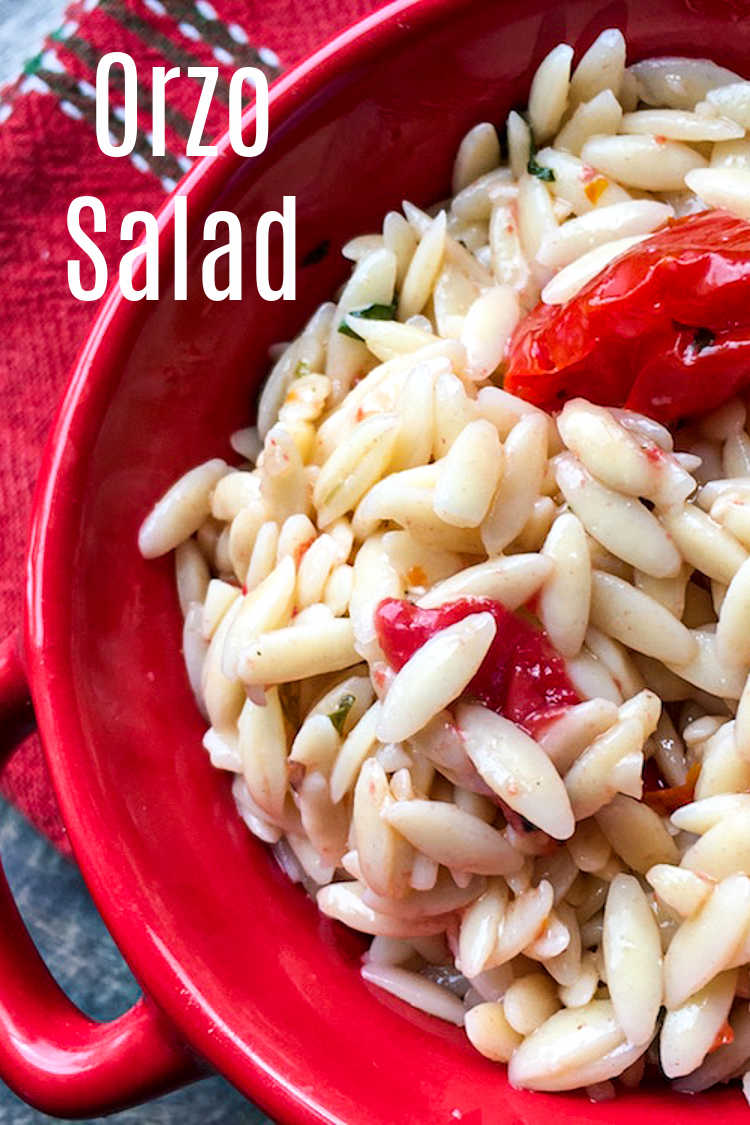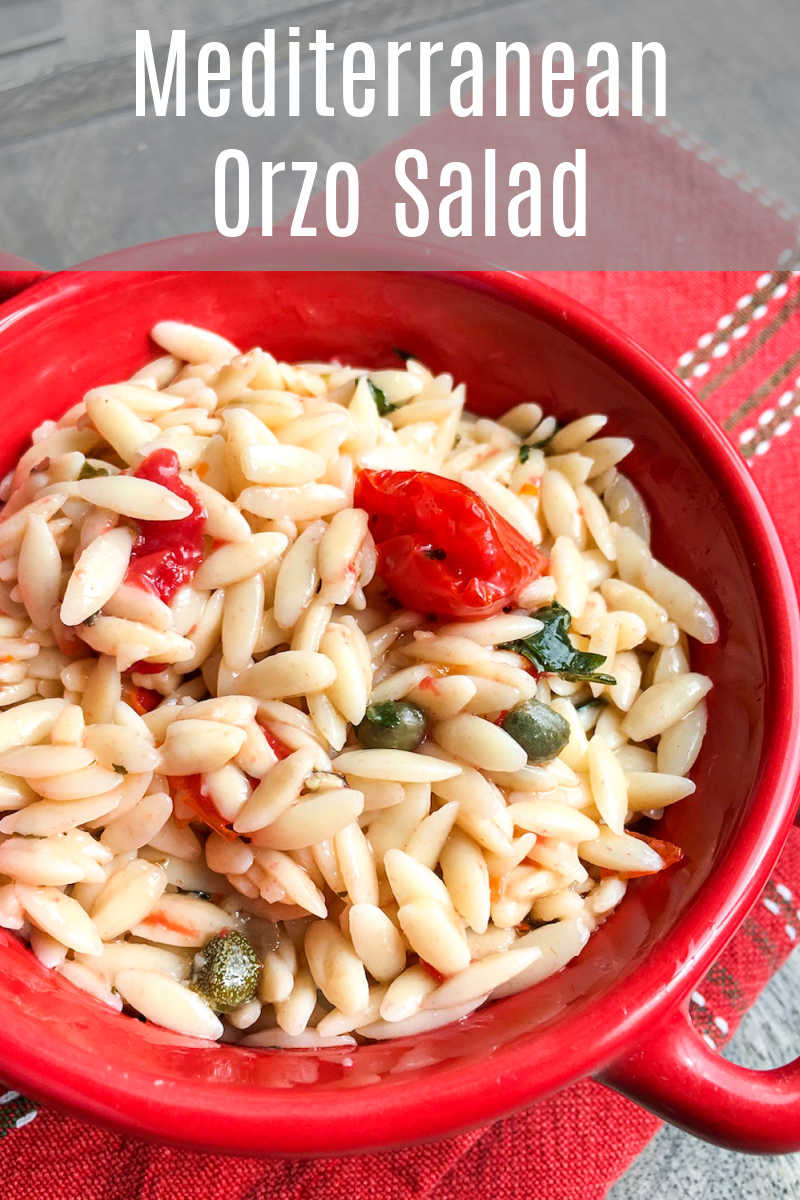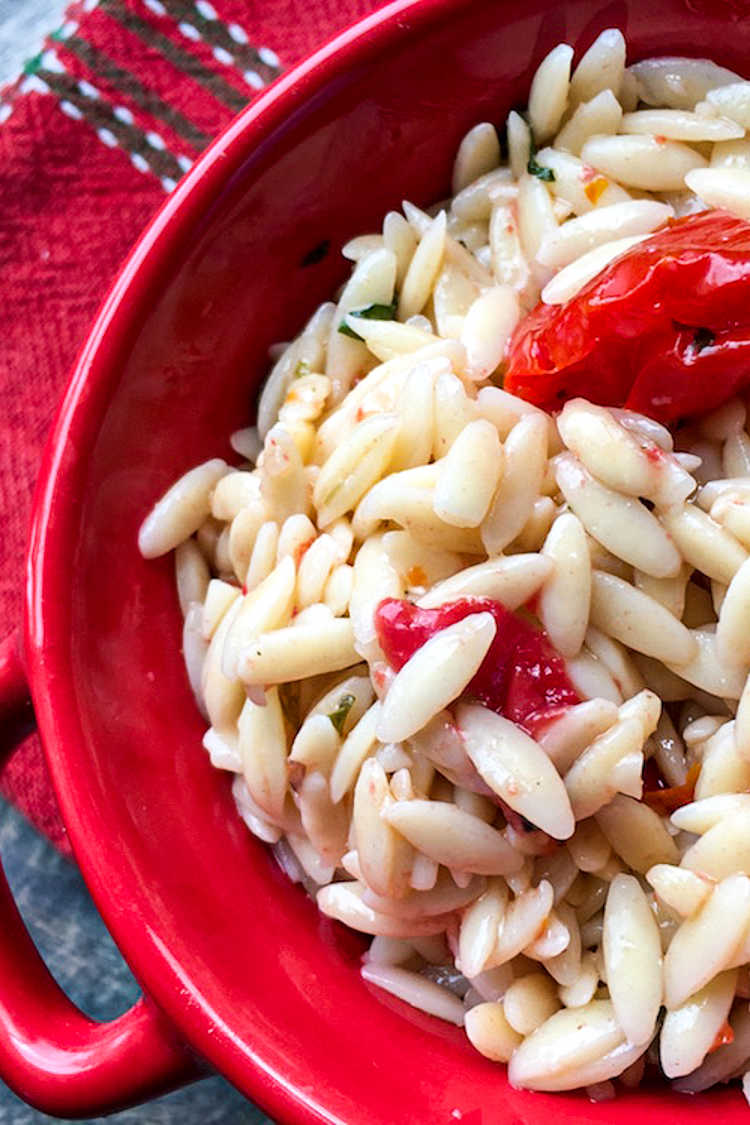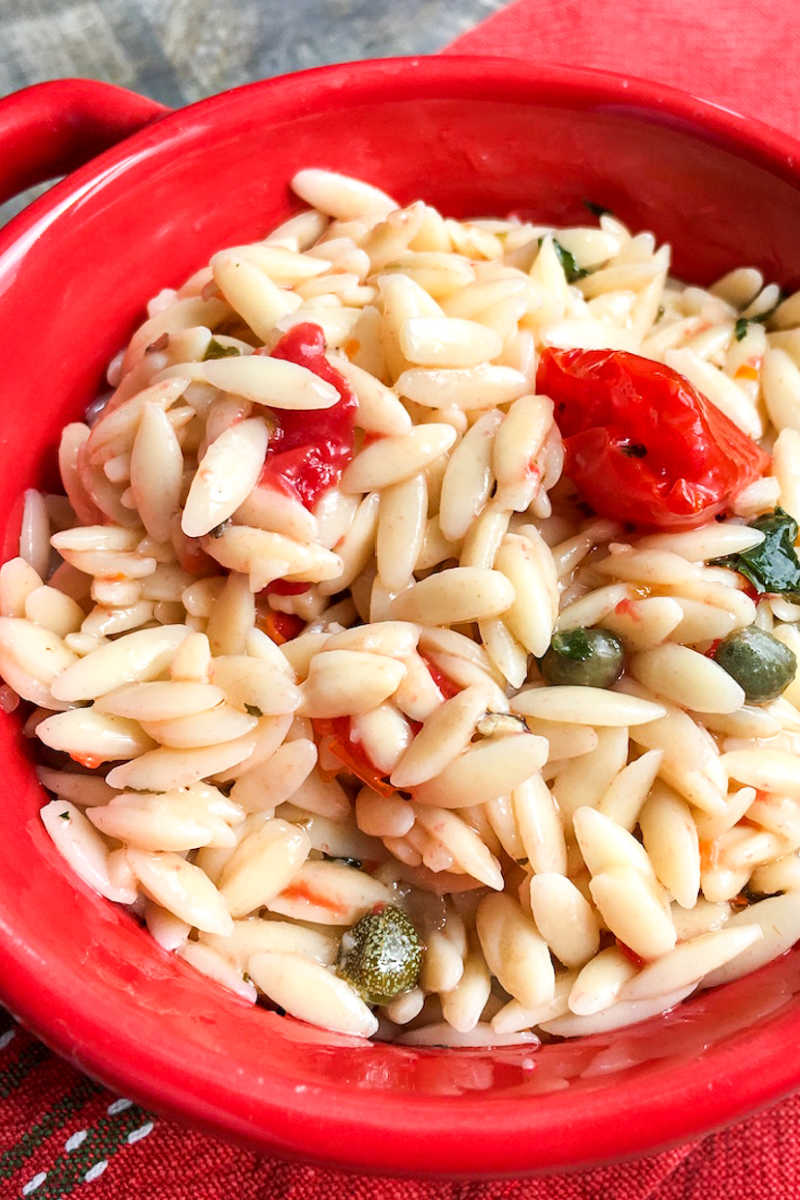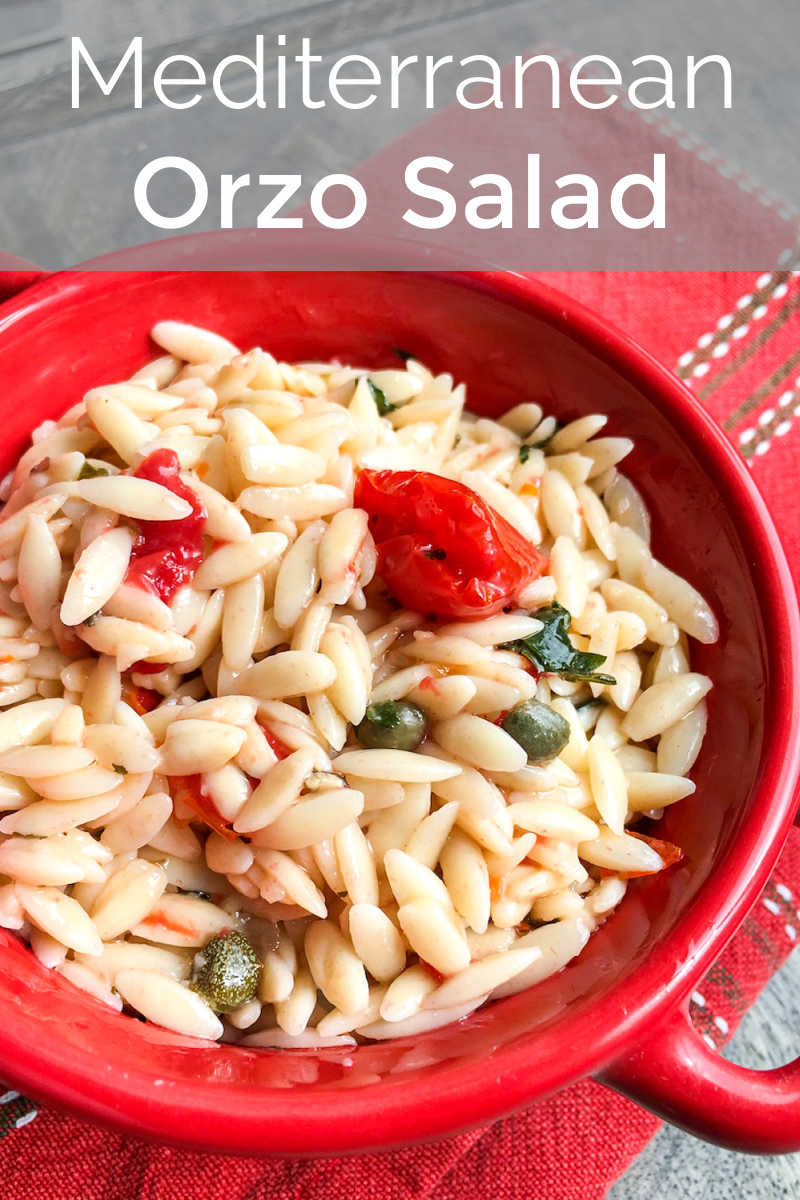 Orzo Pasta Salad
with capers and fresh tomato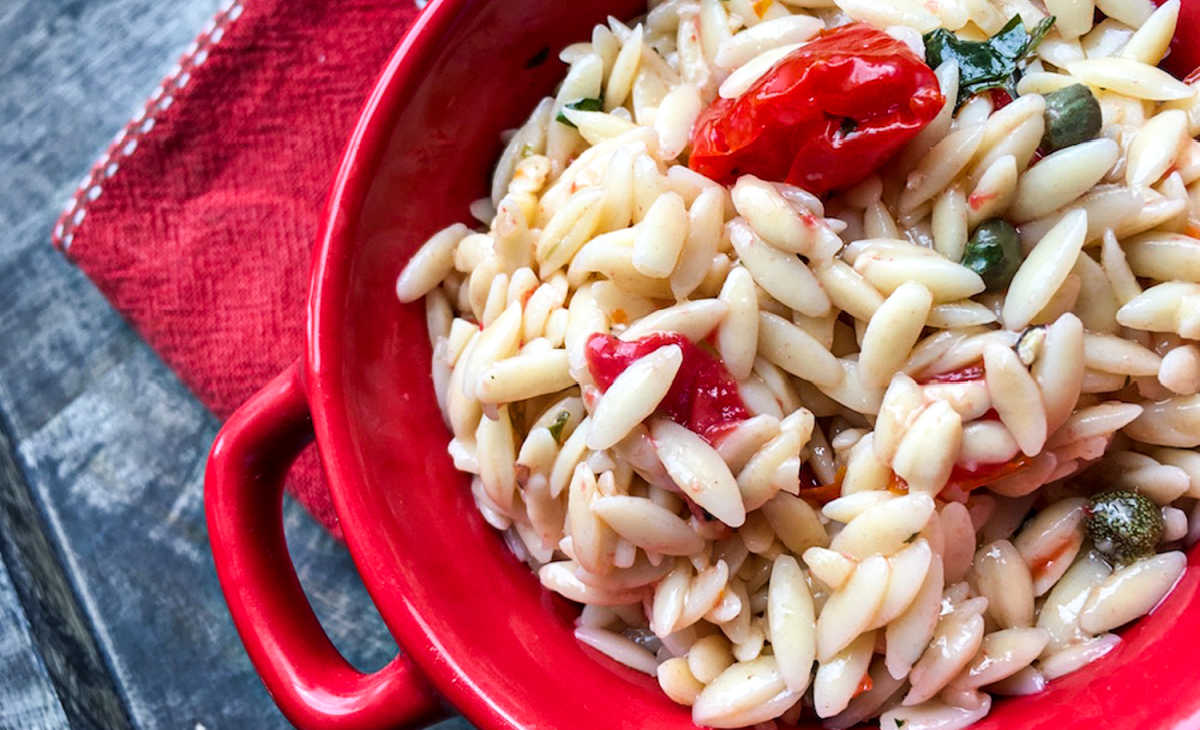 Enjoy this Mediterranean orzo salad with capers and fresh tomato, when you want a satisfying chilled pasta dish that is simple to prepare.
Orzo is perfectly shaped for a pasta salad, since it holds up well and tastes great after being refrigerated.
You could eat it right away, but it is best after the flavors have had a chance to mingle in the refrigerator.
Chill it for an hour or so or make it the night before you plan to serve, so that it rests overnight.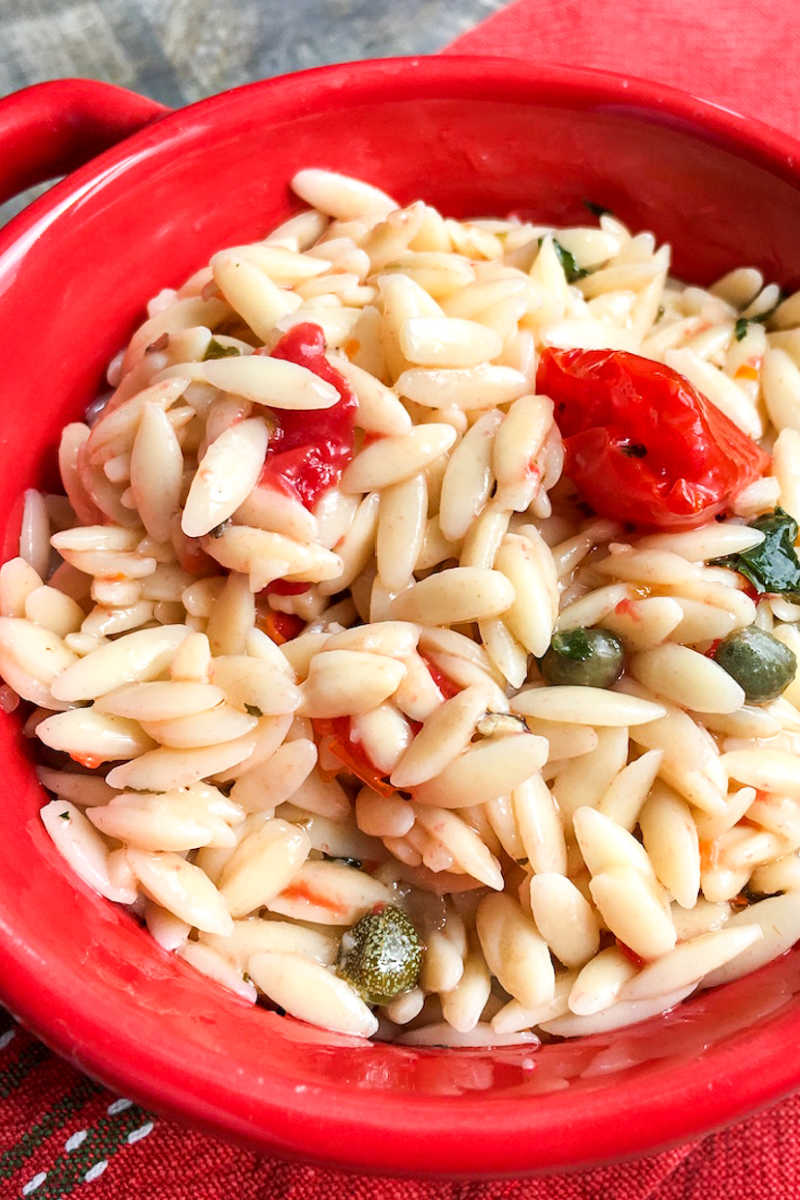 The pasta salad is meat-free and dairy-free, so is great for vegans and can be a nice side to go along with your main dish.
Some of you may want to add salt to the salad, but I recommend tasting first.
The capers have a salty taste, so you may not need much or any salt.
I love this salad for an outdoor meal on a warm Summer day, but you can eat it anytime.
Enjoy!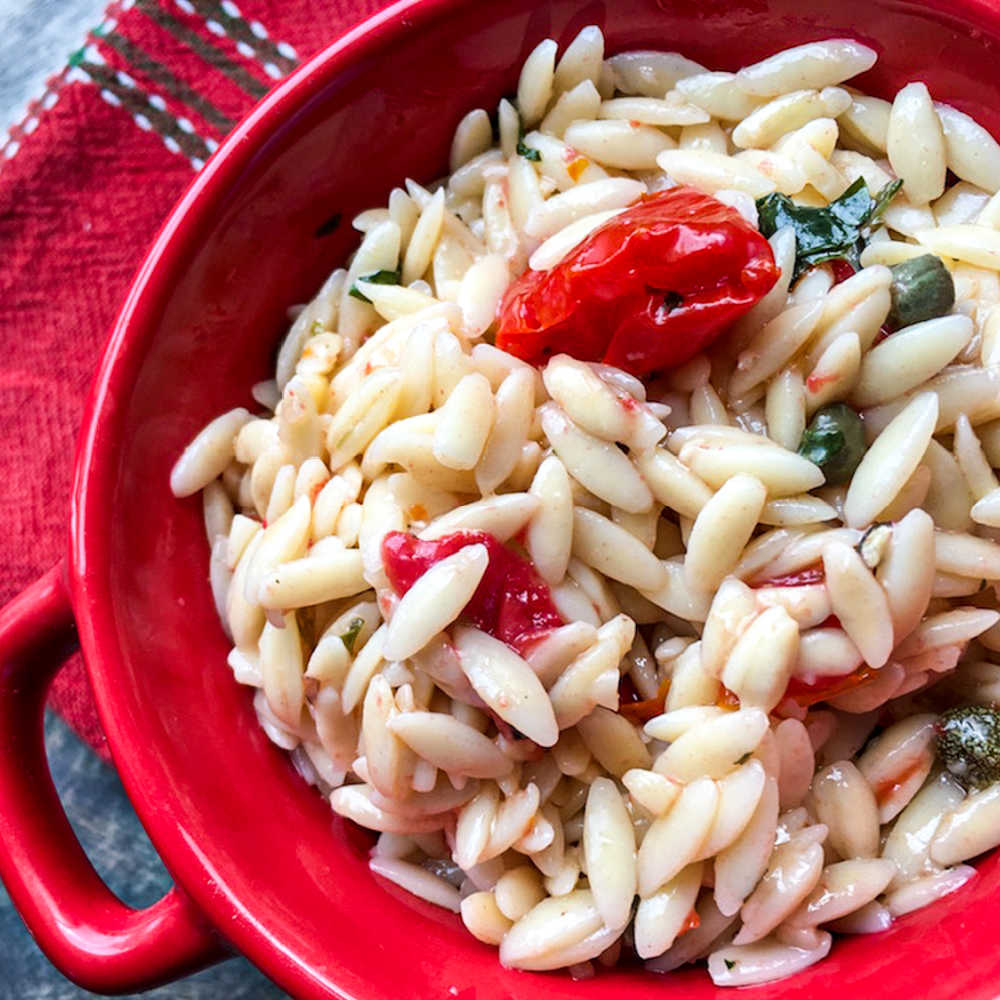 Mediterranean Orzo Recipe
Prep time: 10 minutes
Cook time: 15 minutes
Serves: 4
Ingredients
2 T Extra Virgin Olive Oil
3 cloves Garlic, minced
1 Large Tomato, seeded and chopped
1½ cups Orzo, prepared according to package instructions
1 T Fresh Thyme Leaves
1 T Fresh Parsley, chopped
2 T Capers
1 T Caper Liquid
1 T Lemon Juice
Salt and Pepper to Taste
Supplies
Skillet
Large Bowl
Tongs
Instructions
1) Sauté extra virgin olive oil and minced garlic in a skillet for a minute or two, so the garlic begins to brown.
2) Add chopped tomatoes and sauté for 2 to 3 minutes more, so the tomatoes soften. Remove from heat and set aside.
3) Use tongs to toss together the cooked orzo pasta, thyme leaves, chopped parsley, capers and liquid and lemon juice in a large bowl. Add in the garlic tomato mixture and toss with tongs. Season with salt and pepper to taste.
4) Cover and refrigerate for an hour or more prior to serving.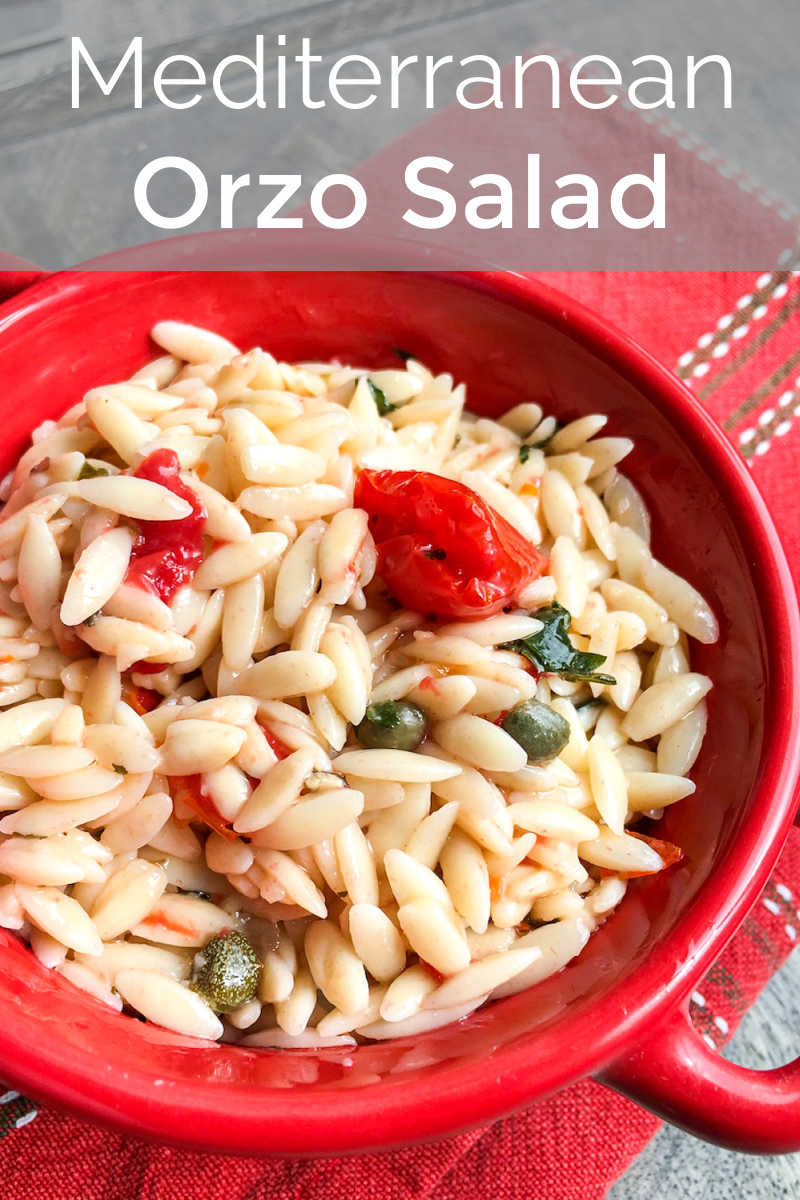 More from Mama Likes To Cook
Check out my vegetarian recipes, so you can get more great ideas for baking, cooking, blending and juicing.
Salad Recipes
Pasta Recipes
Shop Now
For a beautiful assortment of kitchen necessities and food gifts for the whole family, check out the current deals at these online stores.
Are you ready to have some delicious fun in the kitchen?