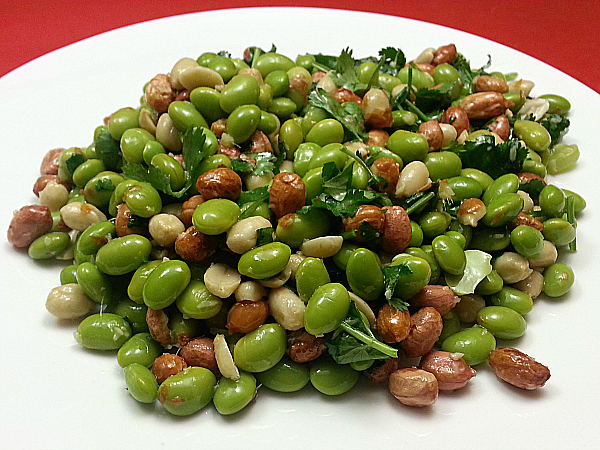 When I was growing up, a salad was a bowl of iceberg lettuce with a whole lot of creamy dressing on top. These days my salads have a whole lot more nutrition and flavor.
This Edamame Peanut Salad only takes a few minutes of prep time and looks and tastes great. It works well as a lunch on it's own or can be used as a side dish for a bigger meal.
Edamame Peanut Salad
Ingredients:
2 cups Edamame
1 cup Raw Peanuts
1/4 cup Cilantro, chopped
2T Lemon Juice
1T Extra Virgin Olive Oil
1t Ginger, minced
Salt to taste
Instructions:
Gently toss together all ingredients.
Refrigerate for 15 minutes or more prior to serving.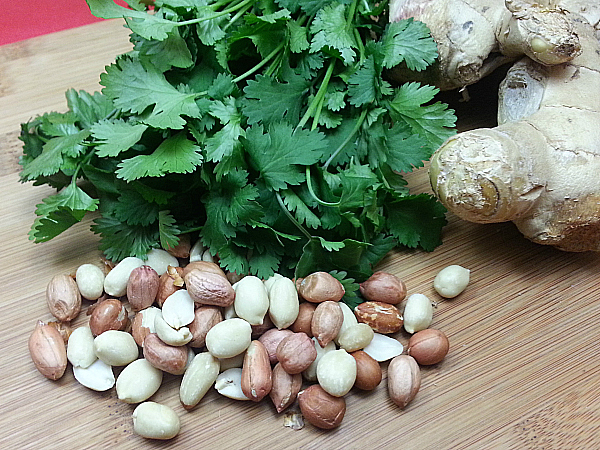 I know a lot of you pay attention to labels, especially when it comes to soybean products.
These ready to eat Melissa's Edamame are USDA Organic and Non-GMO.
They are fully cooked, firm and not at all mushy.
Just open the package and they are ready to use in recipes or snack on as is.
You'll find them in the refrigerated section of grocery store produce departments.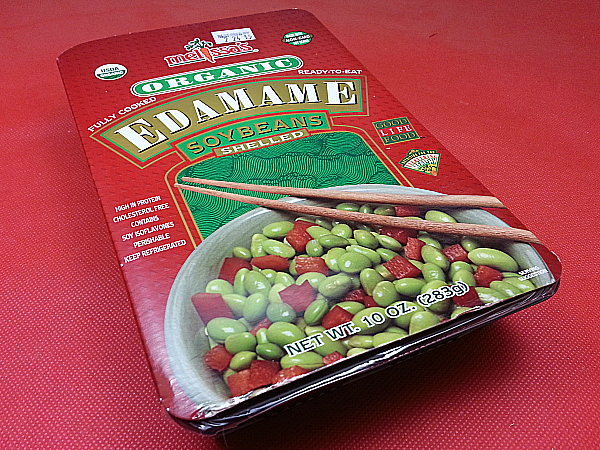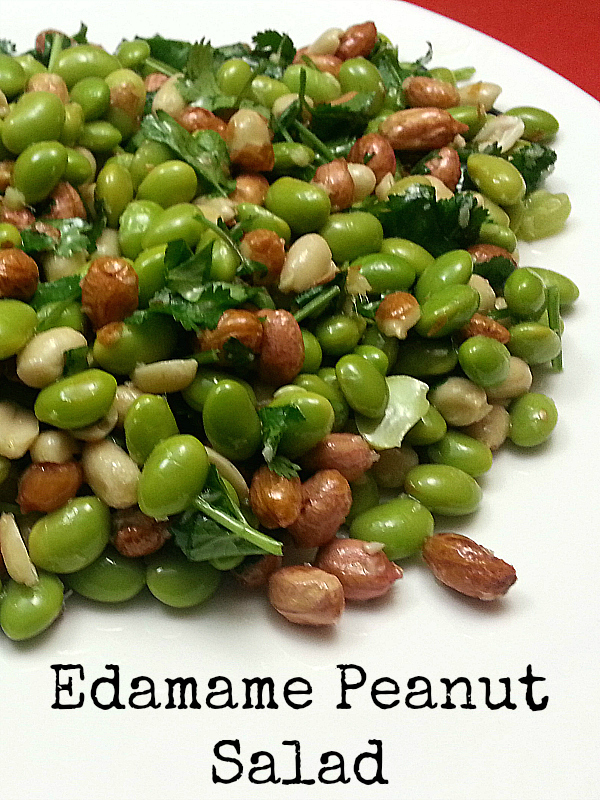 More from Mama Likes To Cook
Check out my salad recipes, so you can get more delicious inspiration.
Following are some of my favorite salad recipes:
Then take a look at the rest of my vegetarian recipes, so you can have even more delicious fun in the kitchen!