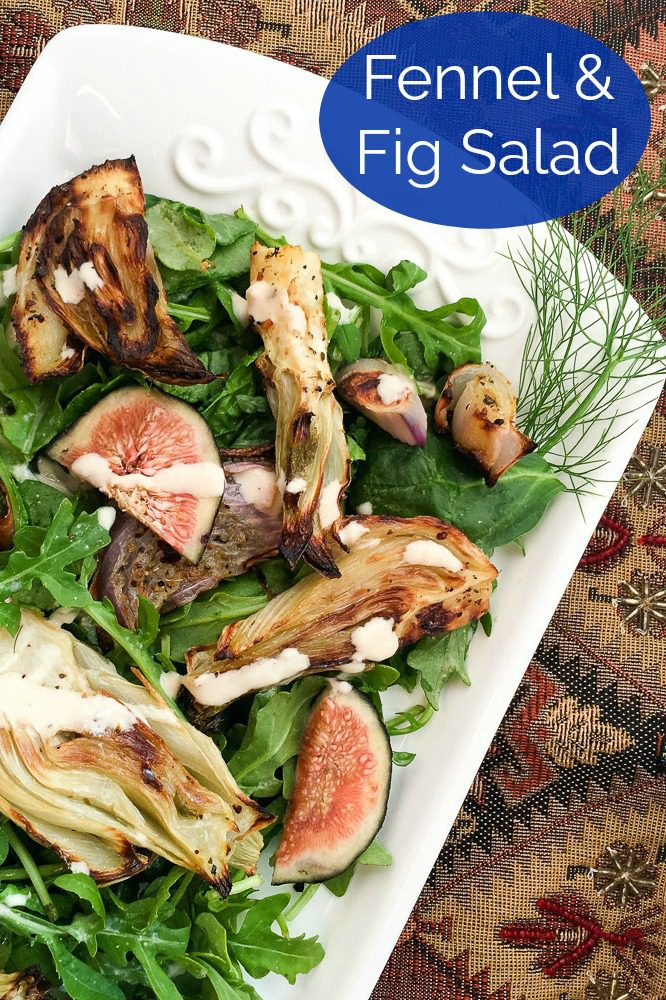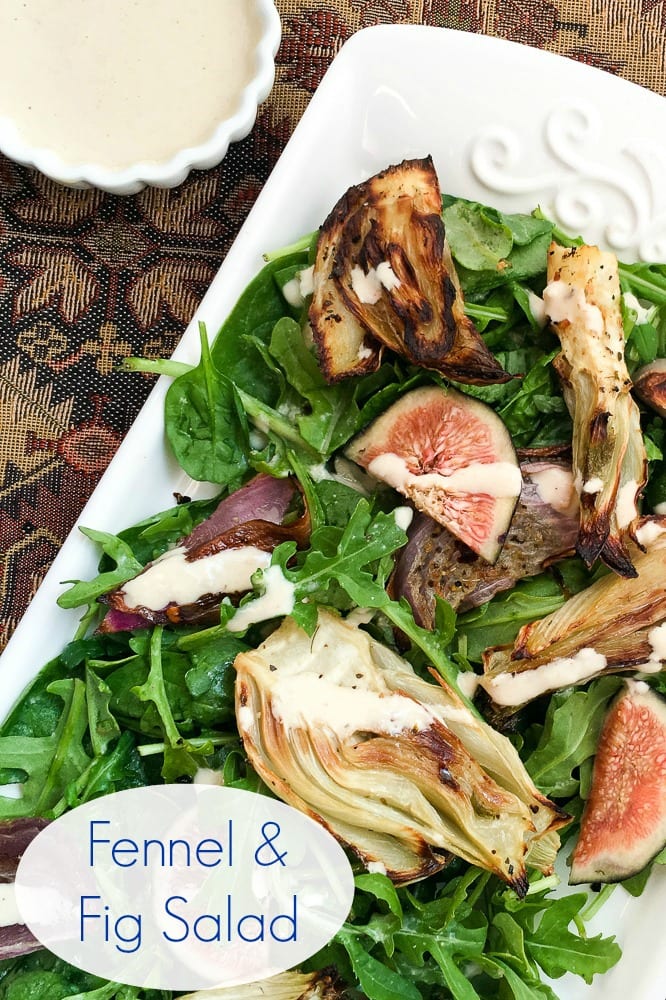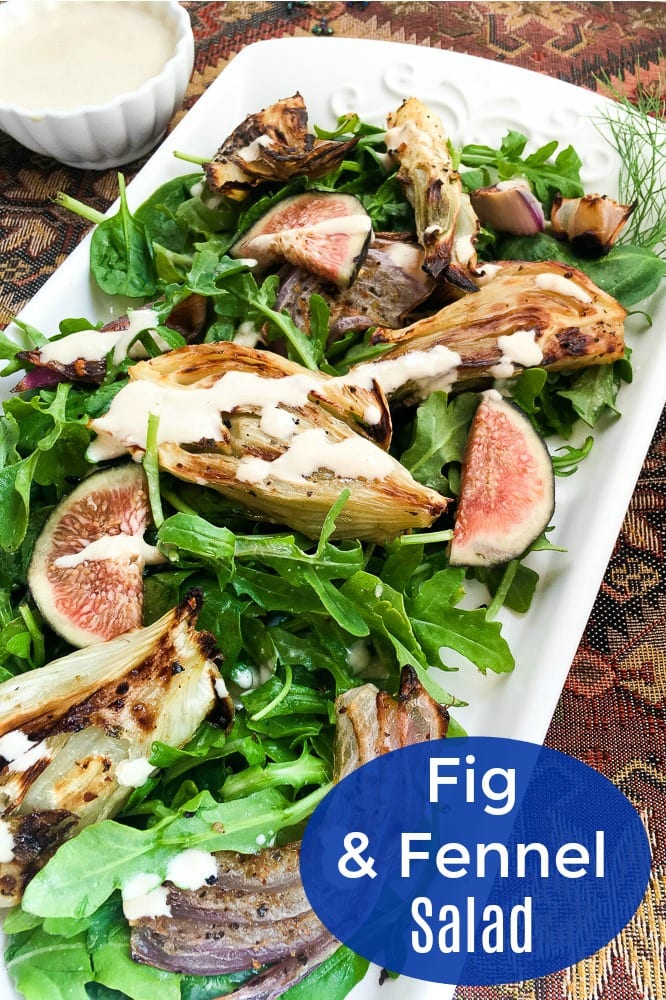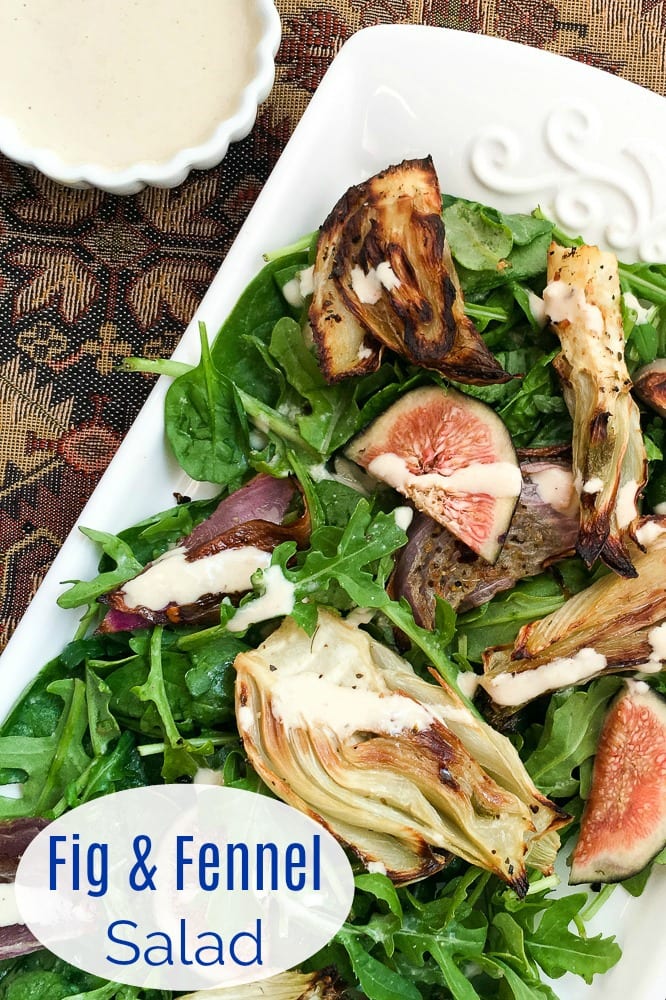 Roasted Fennel Salad with Fresh Figs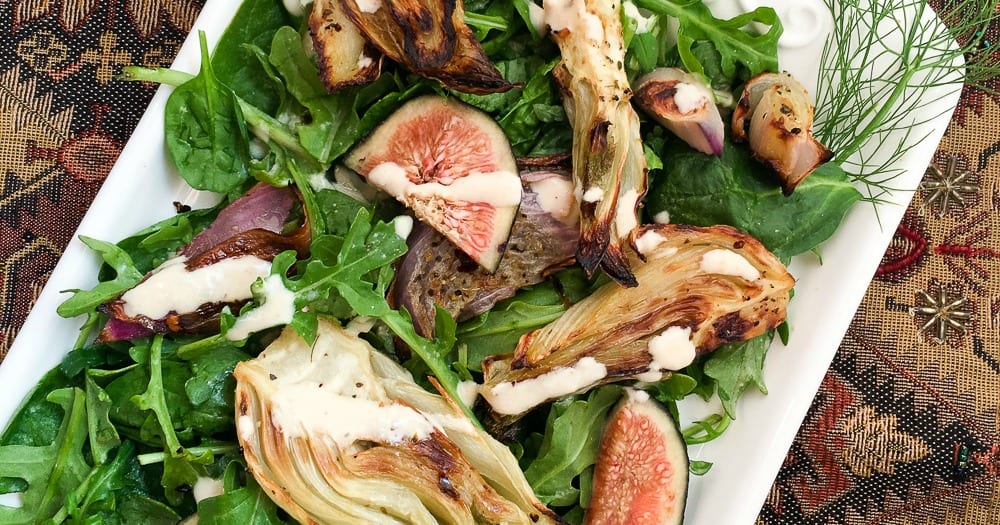 Try this fig and fennel salad with lemon tahini dressing, when you want a tasty salad that is a bit out of the ordinary.
I love eating salads made with fresh ingredients, but it can be easy to get in a rut with the 'same old salad' once you find something you like.
This salad with roasted fennel and figs is a great way to mix things up.
The sweet, savory and tangy ingredients in the salad and dressing are perfectly balanced and absolutely delicious.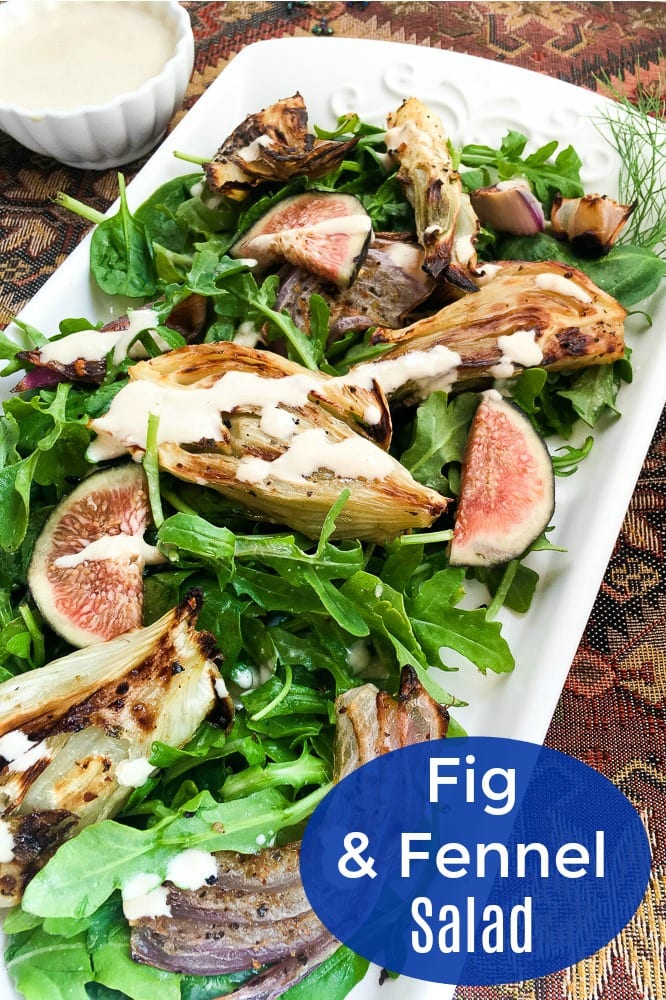 If you'd like to make the dressing ahead of time, you can do that and store it in the refrigerator.
Just wait until just before serving to add it to the salad, so it doesn't get mushy.
All of these fresh ingredients are tasty on their own, but are even better when served together in this one tasty salad.
Enjoy!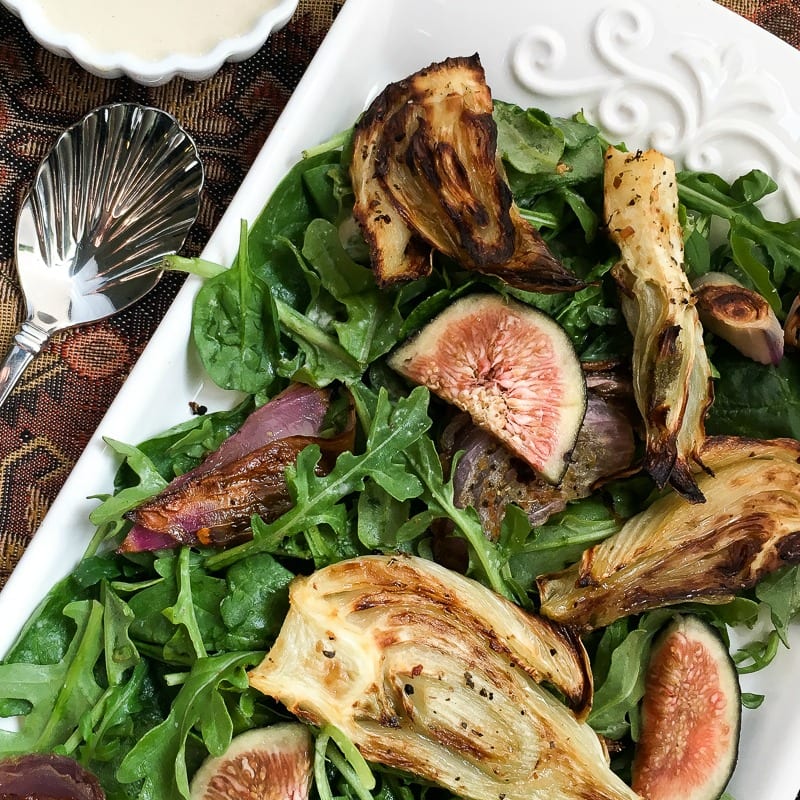 Fig and Fennel Salad Recipe
Prep time 15 minutes
Cook time 30 minutes
Serves 4
Lemon Dressing Ingredients
3 T Hot Water
3 T Tahini
1 T Lemon Zest
3 T Lemon Juice
2 T Extra Virgin Olive Oil
2 cloves Garlic
½ t Ground Cumin
Salt and Pepper to Taste
Salad Ingredients
1 large Fennel Bulb
1 large Red Onion
2 T Balsamic Vinegar
2 T Extra Virgin Olive Oil
3 Figs, halved and sliced
2 cups Arugula
2 cups Baby Spinach
Supplies
Rimmed Baking Sheet
Parchment Paper
Blender
Chef Knife
Mixing Bowl
Tongs
Serving Platter
Instructions
1) Preheat oven to 425° degrees and line a rimmed baking sheet with parchment paper.
2) Add all dressing ingredients to a blender and blend until smooth. Add salt and pepper, if needed. Refrigerate until ready to use.
3) Remove the outer skin and ends from the onion. Cut in half and then slice into half rounds. Then remove the ends from the fennel bulb and slice.
4) Add fennel slices, onion slices, extra virgin olive oil and balsamic vinegar to a bowl. Gently toss together with tongs. Place in a single layer on parchment paper covered baking sheet and roast for 30 minutes.
5) Add baby spinach and arugula to a large bowl and toss with three tablespoons of the dressing.
6) Arrange the greens on the serving platter with roasted fennel and onion. Top with fresh fig slices.
7) Drizzle with additional dressing or serve it on the side.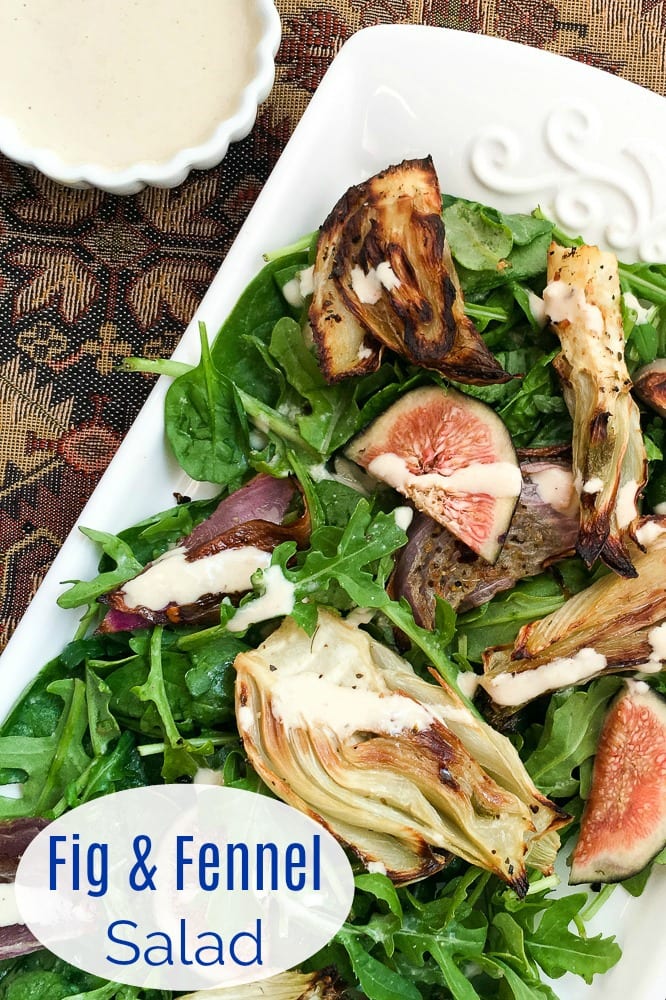 More from Mama Likes To Cook
Check out the rest of my vegetarian recipes, so you can get more great ideas for baking, cooking, blending and juicing.
Fig Recipes
Salad Recipes
Shopping Tips
For a beautiful assortment of kitchen necessities and food gifts for the whole family, check out the deals at these online stores.
Are you ready to have some delicious fun in the kitchen?