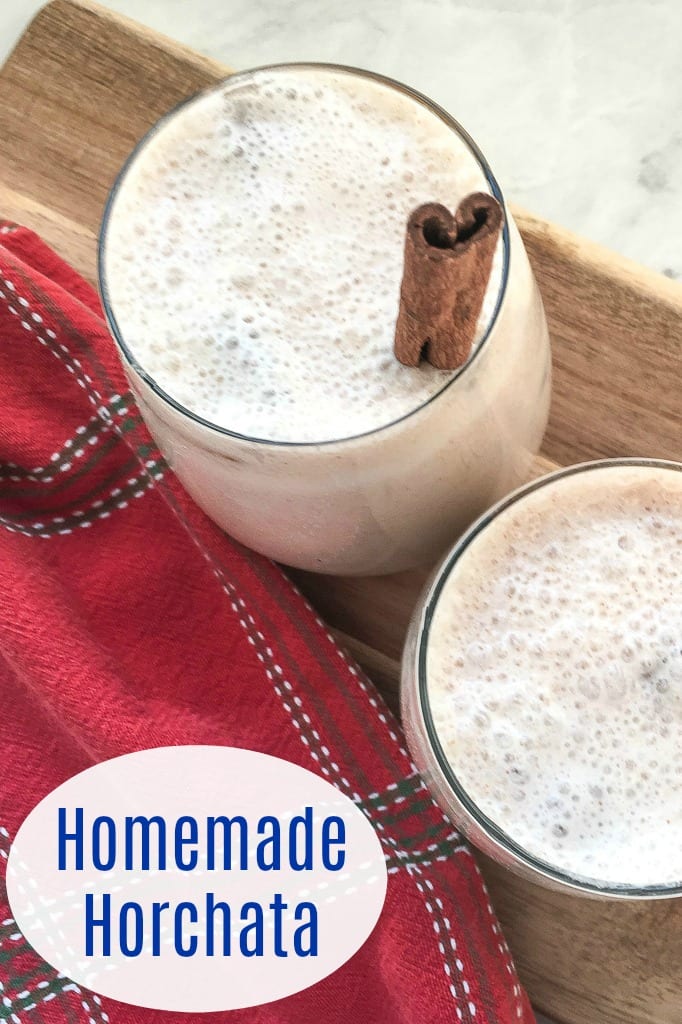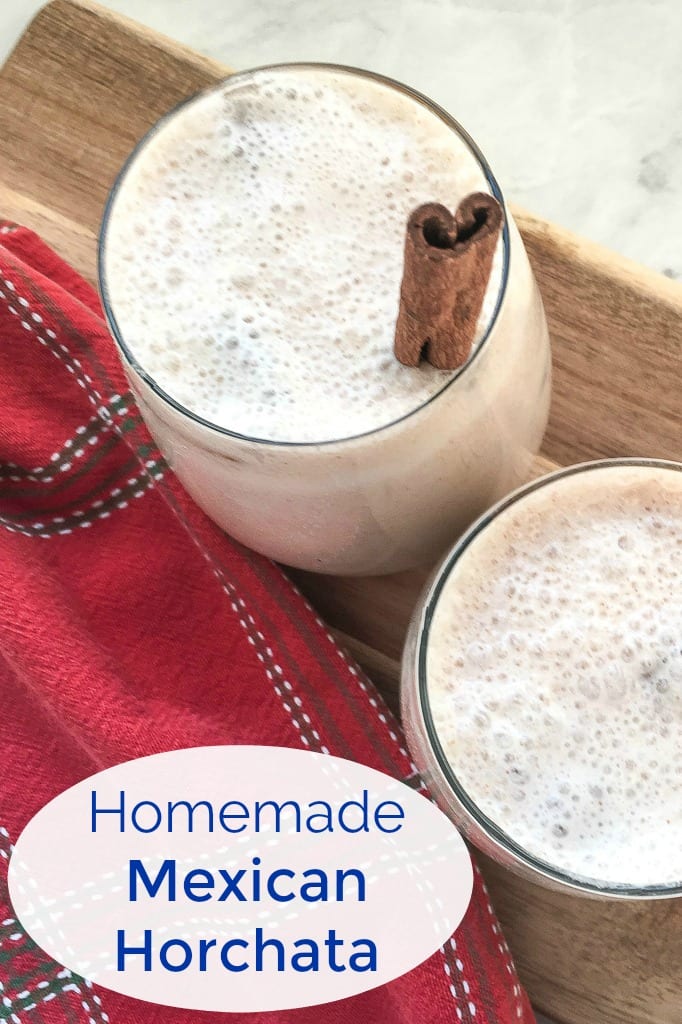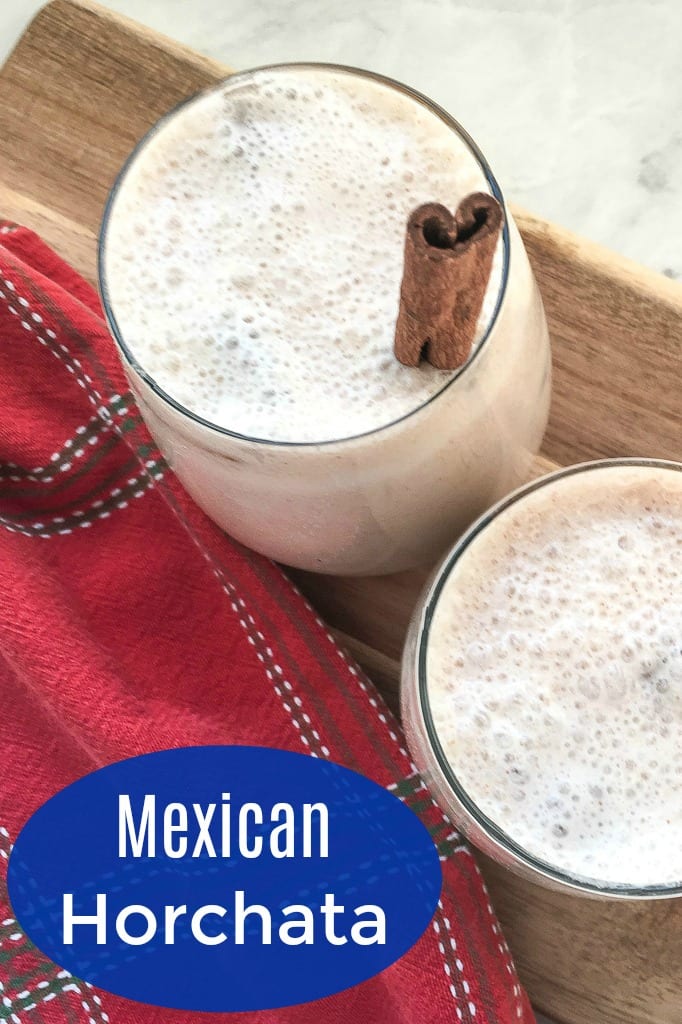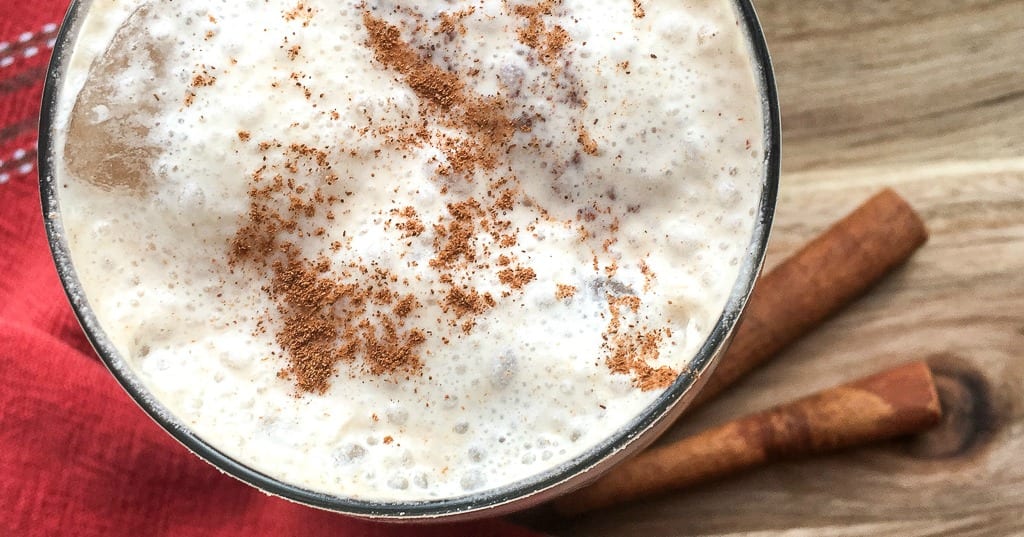 This homemade Mexican horchata is delicious, and I am happy to say that yes, you can make horchata without white sugar.
Horchata is a sweet, cinnamon spiced Mexican drink that starts is made with rice. It is refreshing on a hot Summer day and festive as a holiday beverage.
Here in Southern California, it is easy for me to find horchata at grocery stores and restaurants.
Commercially made horchata is good, but I get excited when I find a restaurant that makes their own in house.
Traditionally, there is a whole lot of refined white sugar in horchata, so it is really sweet.
I do like it sweet, but like it better when it isn't quite so sugary. And, of course, I try to limit my white sugar consumption.
My recipe is made without any white sugar at all.
Rice does have a natural sweetness to it and I add dates and agave nectar instead of granulated sugar.
It is still sweet and delicious, but I'm happy to leave out the white sugar.
Homemade horchata is amazing from the first sip to the last!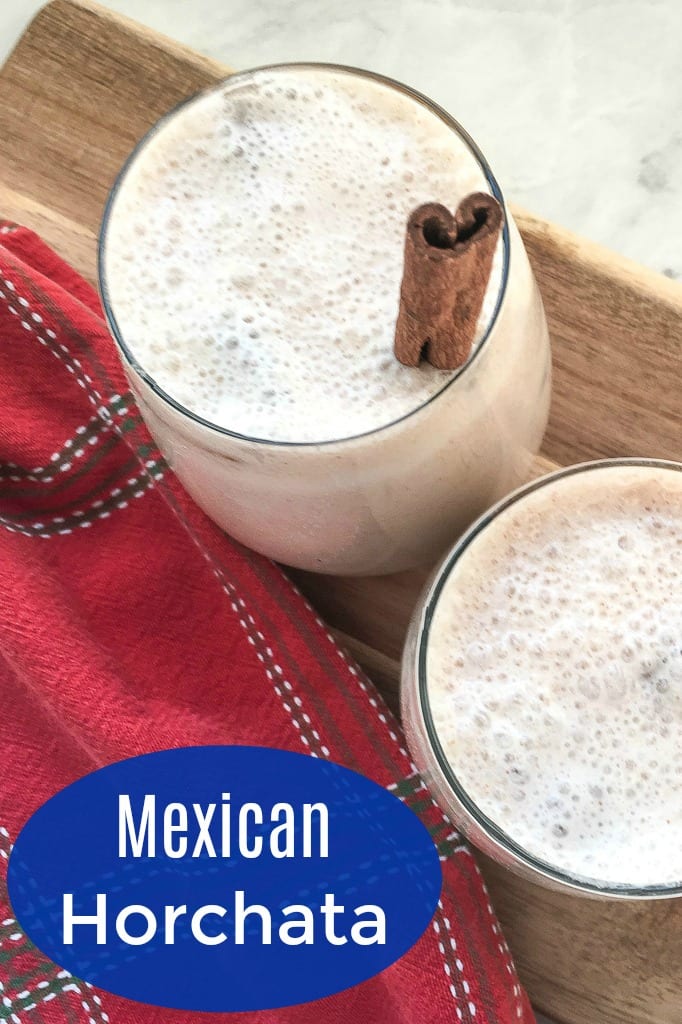 Homemade Mexican Horchata Recipe
Prep time- 15 minutes + time to soak rice overnight
Serves- 4-6
Ingredients
1 cup Long Grain White Rice, rinsed and drained
6 cups Water
1 Cinnamon Stick
1 cup Almond Milk
½ cup Raw Almonds
1/3 cup Medjool dates, pitted
2 T Agave Nectar
1 t Vanilla Extract
Garnish
Ground Cinnamon
Cinnamon Sticks
Supplies
Mixing Bowl
High Speed Blender
Measuring Cup
Measuring Spoons
Mesh Strainer
Cheesecloth
Pitcher
Instructions
1) Put 4 cups of warm water, rice and one cinnamon stick in a bowl. Let it soak overnight at room temperature, so that the rice is soft and the cinnamon stick can be broken into smaller pieces.
2. Blend this mixture in a high speed blender. Add 2 cups of cold water, almond milk, almonds, dates, agave and vanilla and blend until thoroughly combined.
3) Line a mesh strainer with 2 layers of cheese cloth and strain. Transfer the liquid to a pitcher and discard the solids.
4) Refrigerate for an hour or more. Then, serve over ice with a cinnamon stick in the glass and ground cinnamon sprinkled on top.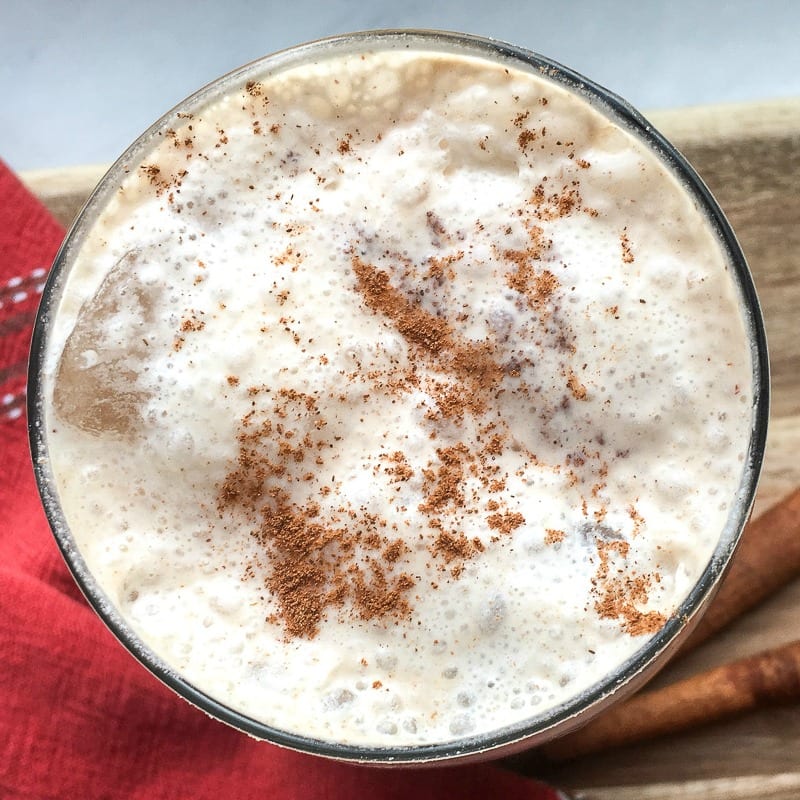 More from Mama Likes To Cook
Check out my vegetarian recipes, so you can get more great ideas for baking, cooking, blending and juicing.
Mexican Food Recipes
Refreshing Drink Recipes
Date Recipes
Date Travel
Shop Now
For a beautiful assortment of kitchen necessities and food gifts for the whole family, check out the current deals at these online stores.
Are you ready to have some delicious fun in the kitchen?