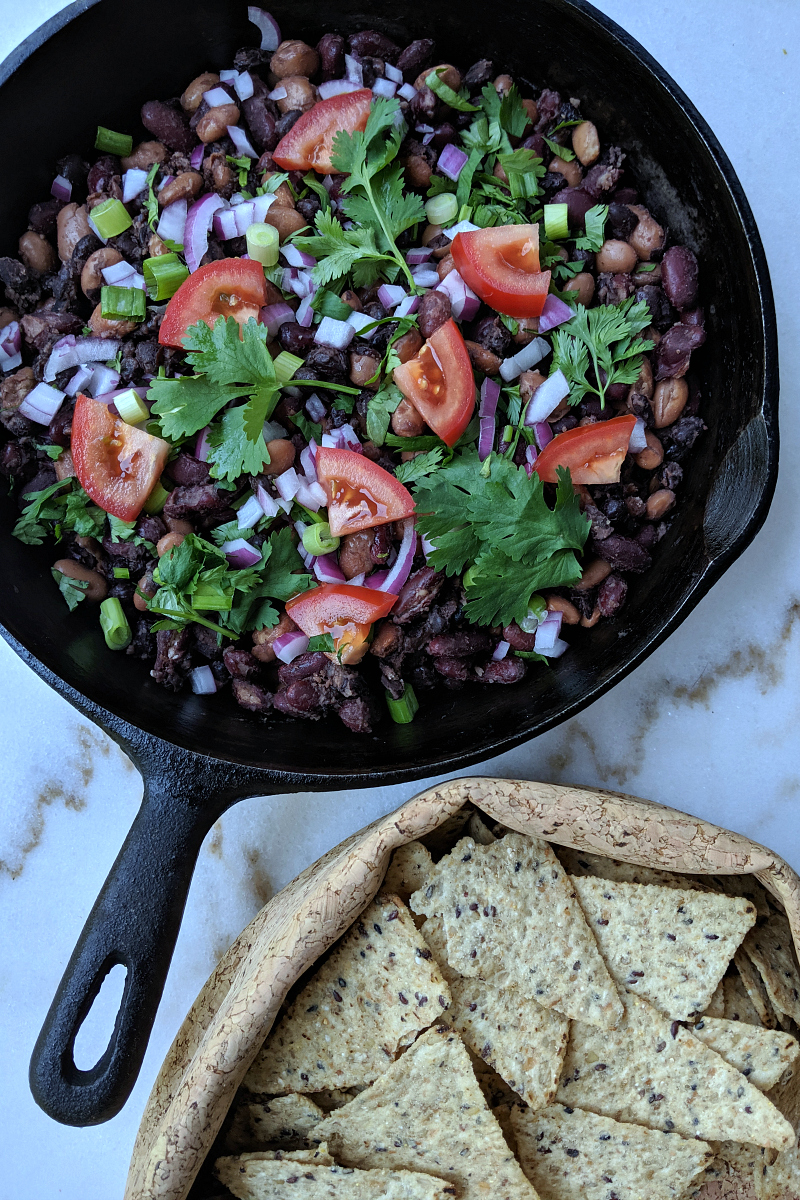 Simple Weeknight Meal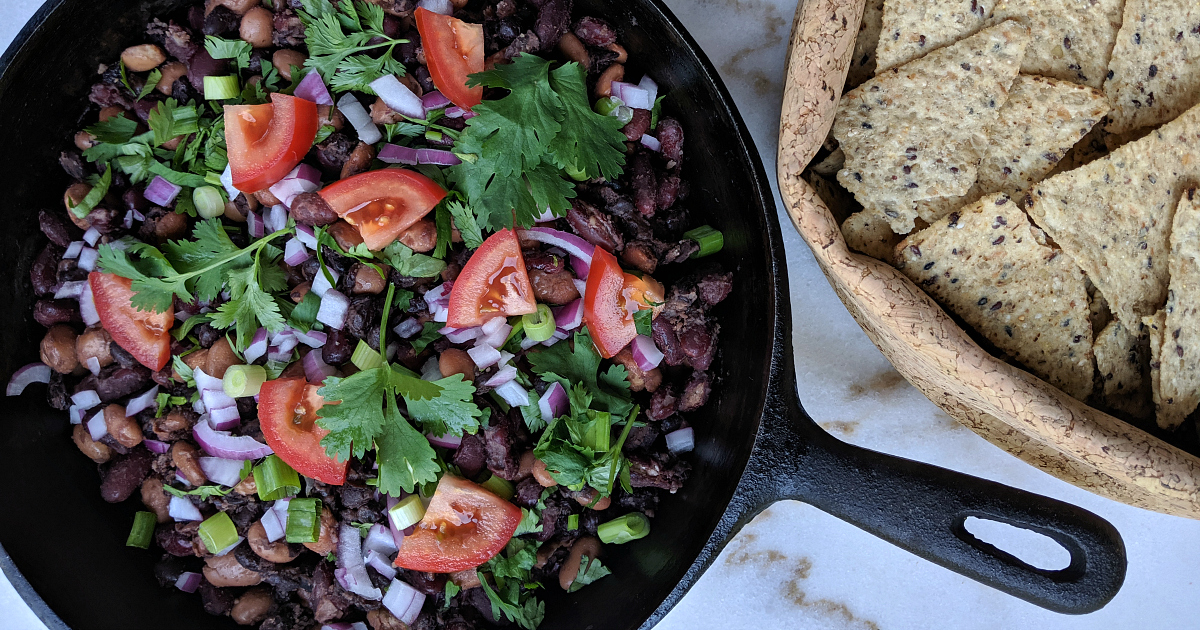 Prepping for family mealtime is quick and easy, when you make my vegan Mexican skillet recipe. This is a dish that my family loves, so I make it often.
This time I kicked the flavor up a notch, when I added the Roasted Garlic Base from Better Than Bouillon. Consequently, we enjoyed the skillet even more than we usually do.
It is made with three different kinds of beans, two kinds of onions, cilantro and tomato.
We love cilantro, but I understand that not everyone does. If you aren't a fan of the herb like I am, you can skip that ingredient.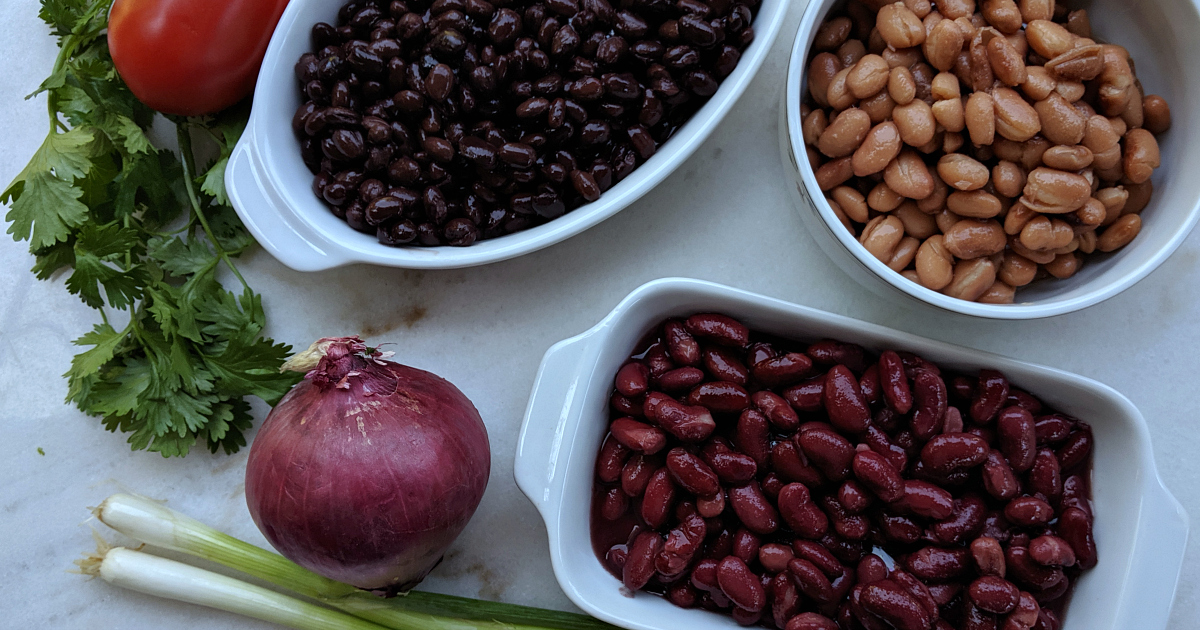 I am a vegetarian, but am in a family of omnivores.
This flavorful, protein packed meal is something we all enjoy, so no one misses the meat.
It is great that everyone is satisfied, when we eat this vegan dish.
The concentrated roasted garlic flavor is the perfect way to add flavor to old favorites and to try out new recipes.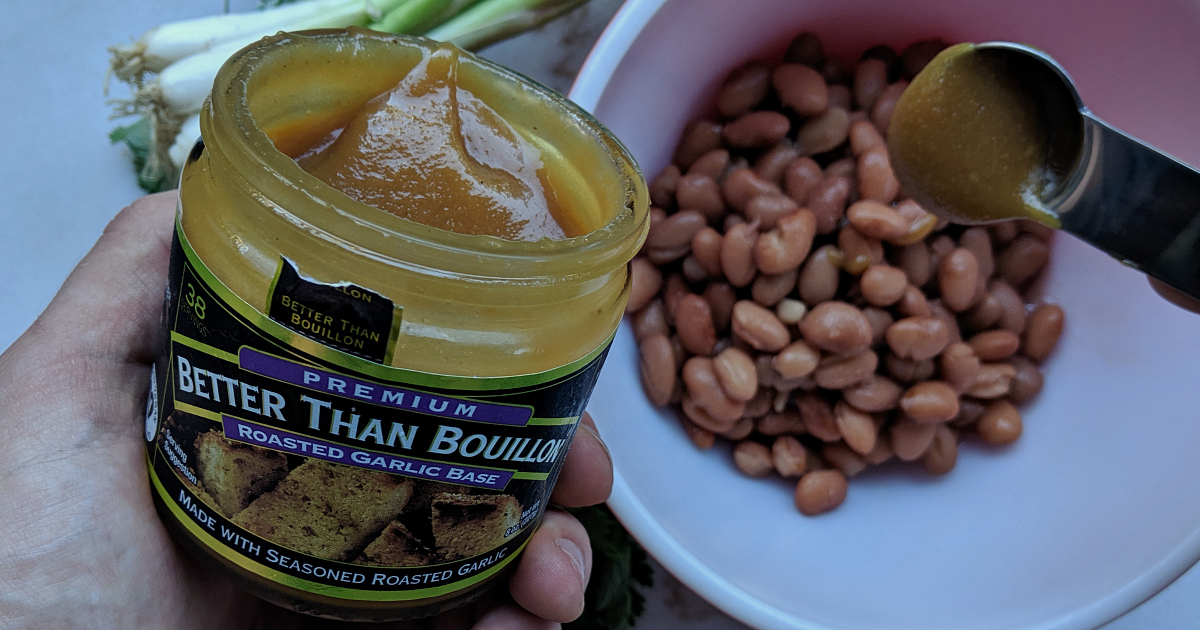 When you add Better Than Bouillon to your vegetarian and vegan dishes, you will give them an amazing burst of flavor.
In fact, my family commented on the tasty aroma as soon as I opened up the jar of Roasted Garlic Base.
Their bouillon options include:
Roasted Garlic Base
Seasoned Vegetable Base
Organic Seasoned Vegetable Base
Vegetarian No Chicken Base
Vegetarian No Beef Base
I have tried and enjoyed several of them, but as a garlic fan I knew it would be my favorite. It is so easy to level up the flavor with a Better Than Bouillon boost.
The liquid formula gives me more control to add just what I need without the gritty texture and chunks that cubes often leave behind.
I can store leftover base in the refrigerator, so it is always ready to use.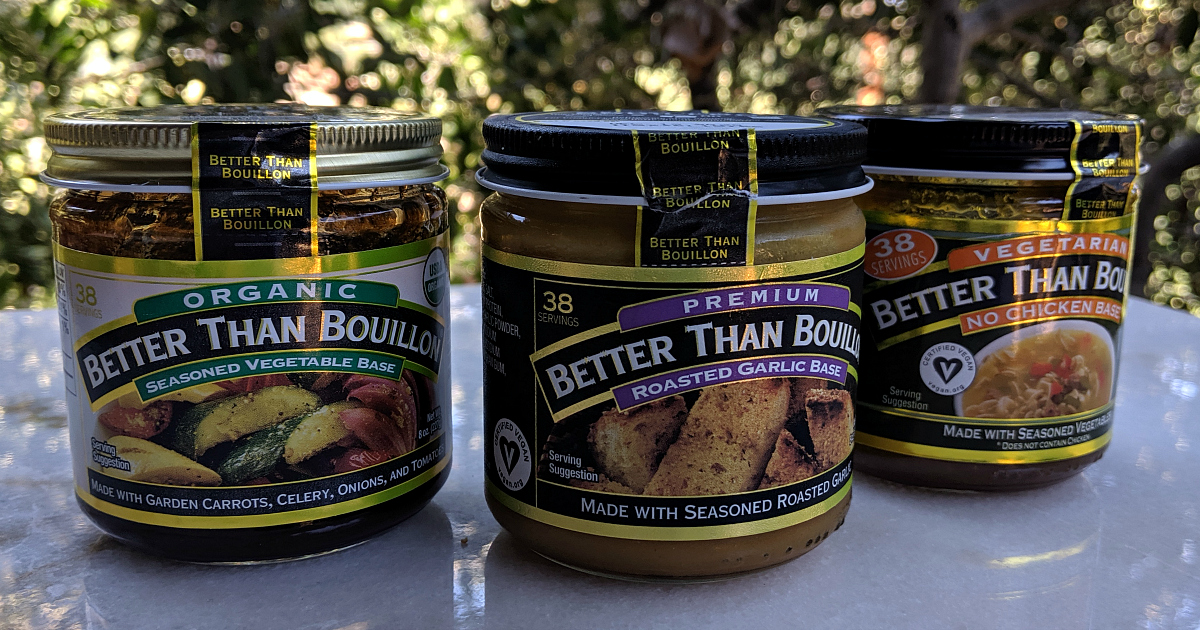 I love that there are so many different varieties available. Cooler weather will be here soon, so I know I'll add Better Than Bouillon to soup.
When I make a cast iron skillet meal like this, we usually just put it in the middle of the table and dig in family style.
Since it only takes a few minutes to make this tasty dish, we can all take the time for a sit down family meal.
It is so nice to share good food and good conversation, so I treasure mealtime at home.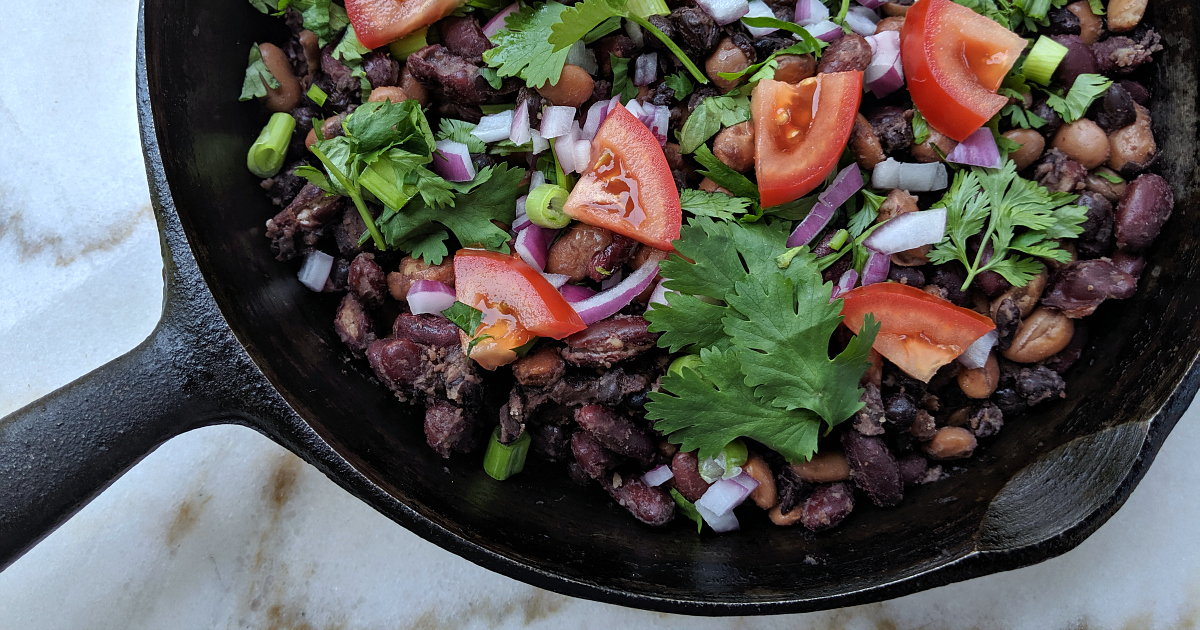 Easy Vegan Mexican Skillet Recipe
Ingredients:
Black Beans (1 15 oz. can, drained)
Pinto Beans (1 15 oz. can, drained)
Kidney Beans (1 15 oz. can, drained)
2 t Better Than Bouillon Roasted Garlic Base
1 T Extra Virgin Olive Oil
1/4 cup Red Onion, Chopped
2 Green Onions, Sliced
1/4 cup Cilantro, Chopped
Small Tomato, Cut into bite sized pieces
Instructions:
1) Heat extra virgin olive oil in a cast iron skillet. When it is hot, add beans and Better Than Bouillon.
2) Cook for a few minutes until beans are warm.
3) Remove from heat. Then top with red onion, green onions, cilantro and tomato.
4) Serve with chips.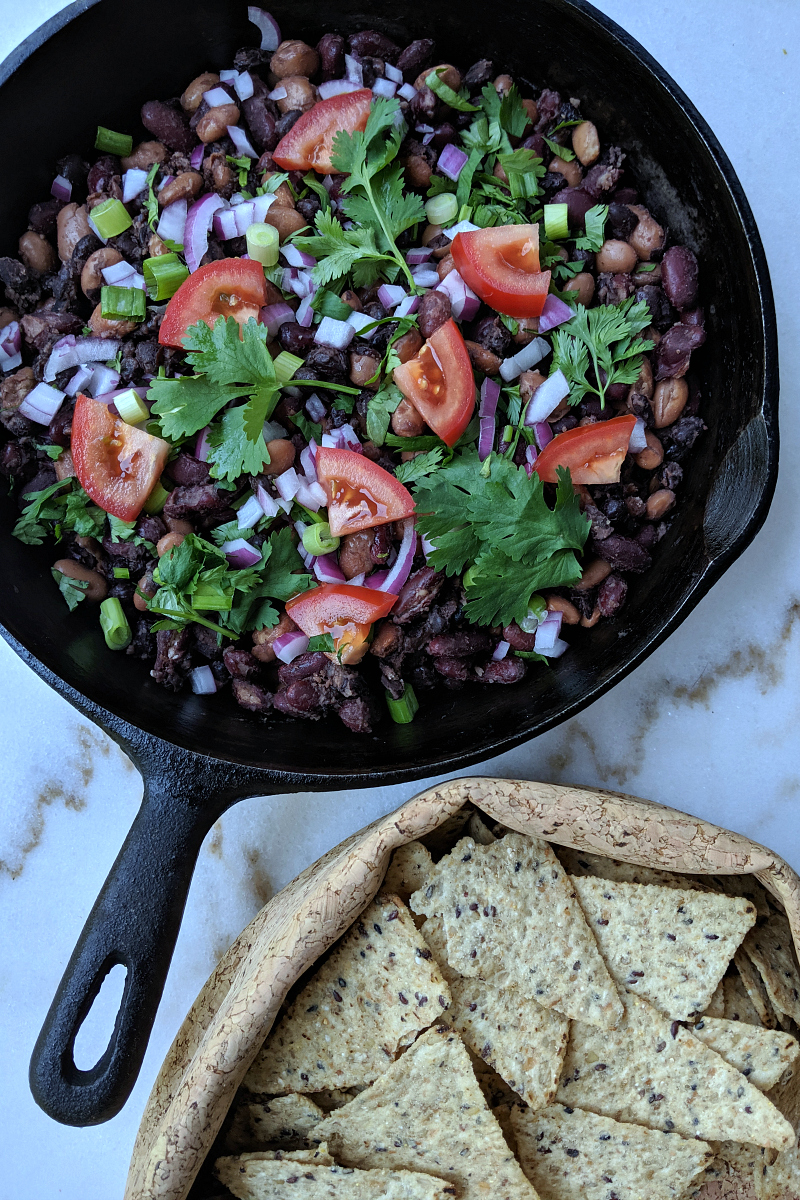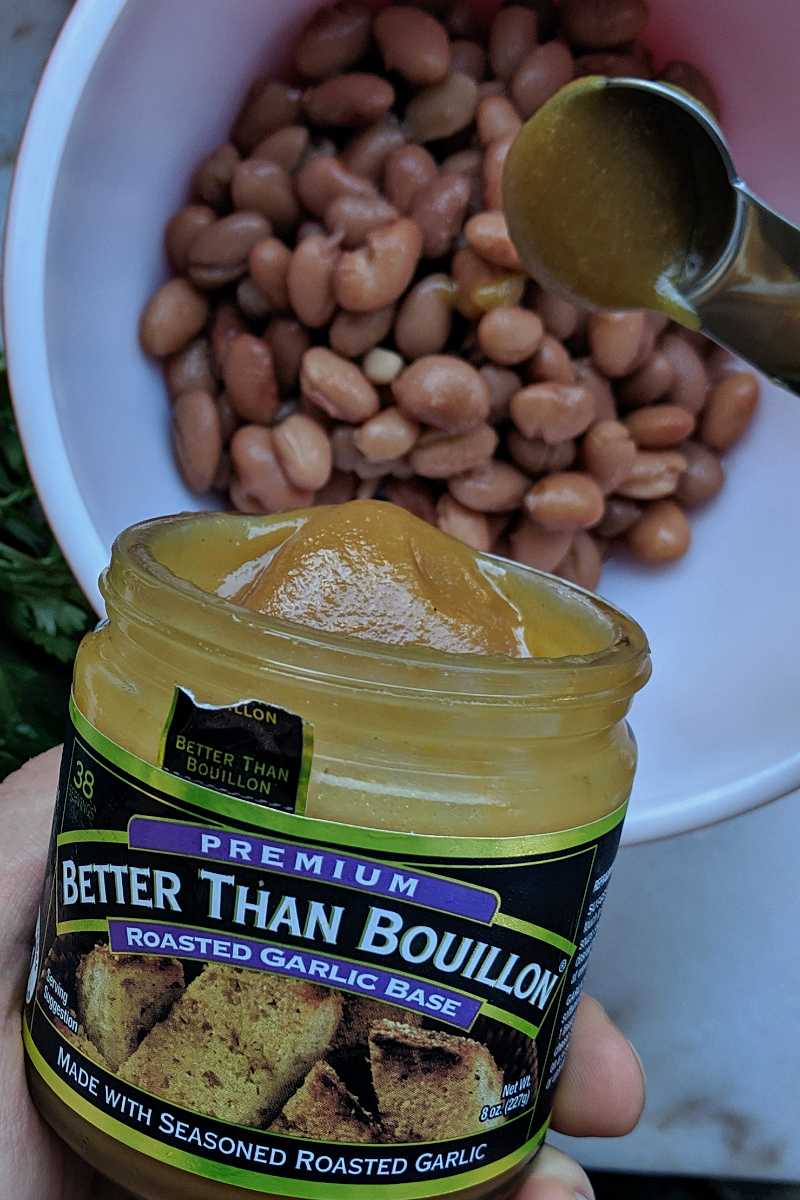 Check out my other vegetarian recipes, so you can get more kitchen inspiration.
Then take a look at my
recipe round ups
, so you can have even more delicious fun in the kitchen!