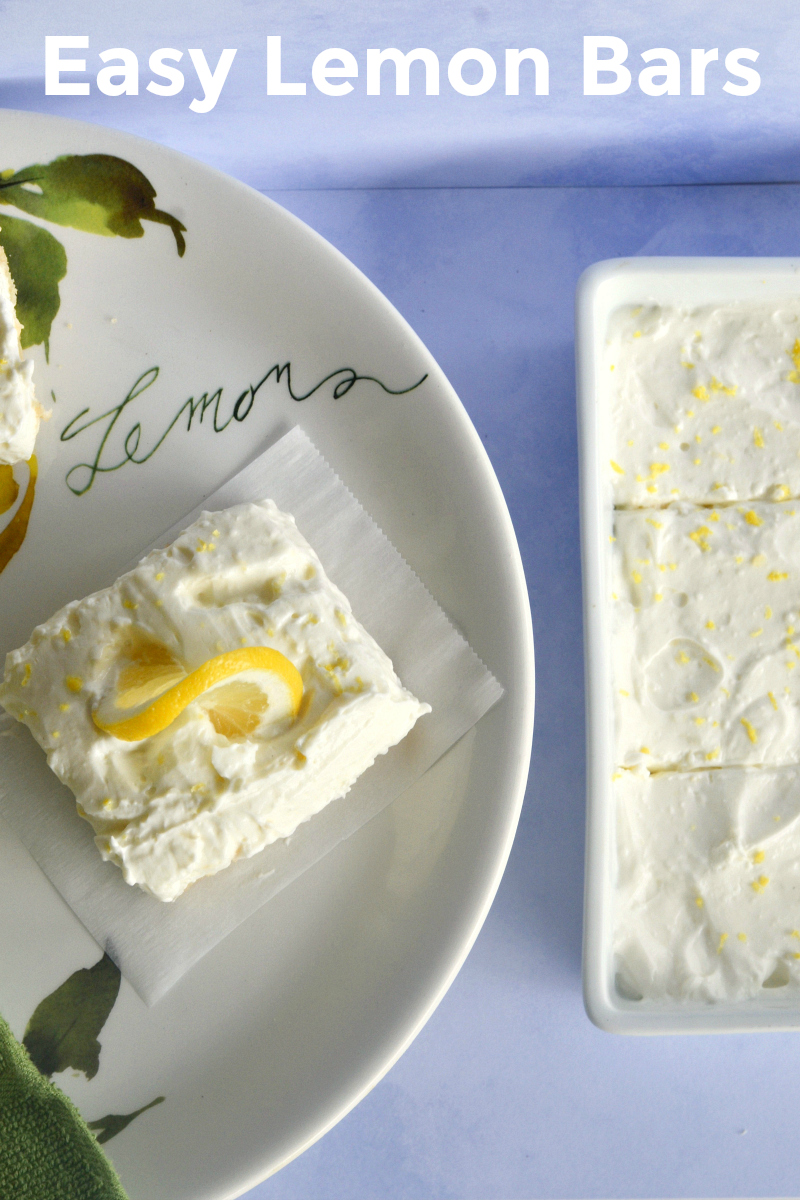 Lemon Bars with Cookie Dough Crust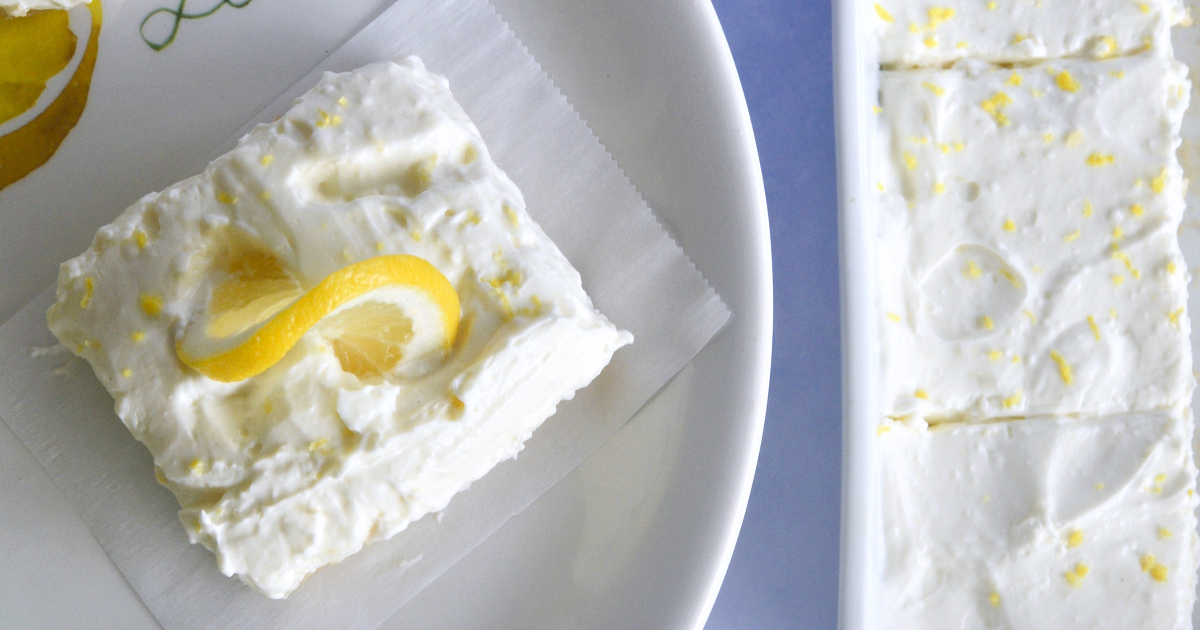 Easy Dessert Made with Sugar Cookie Dough
These cookie dough lemon bars are quite delicious, so you'll want to make and eat them often.
The lemon flavor is bright, so you just can't help but be happy when you eat them.
The lemon bars are simple to make, since the crust is made from store bought sugar cookie dough. This is a nice time saver, but it is also yummy.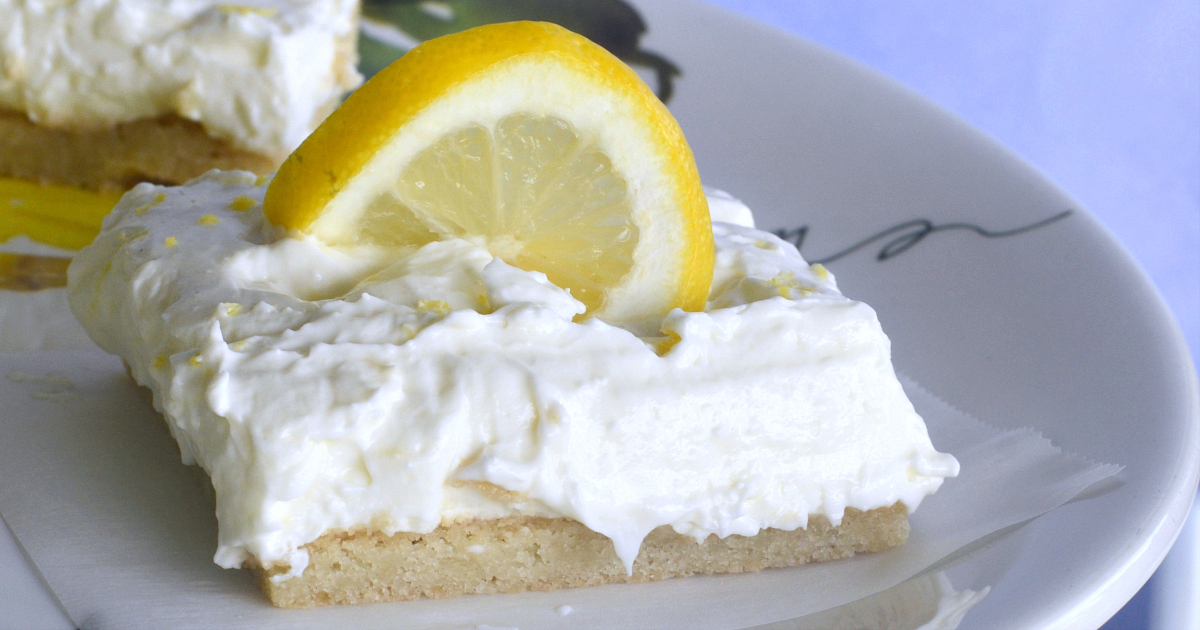 You can make your lemon bars in either a 9″ x 12″ baking dish or two 8″ x 8″ baking dishes.
Then, it is up to you as to how you choose to cut them.
If you are going for a regular sized dessert, you'll get 18 lemon bars from this recipe.
However, if you are serving them at a potluck or party, you may want to cut them into smaller sized pieces.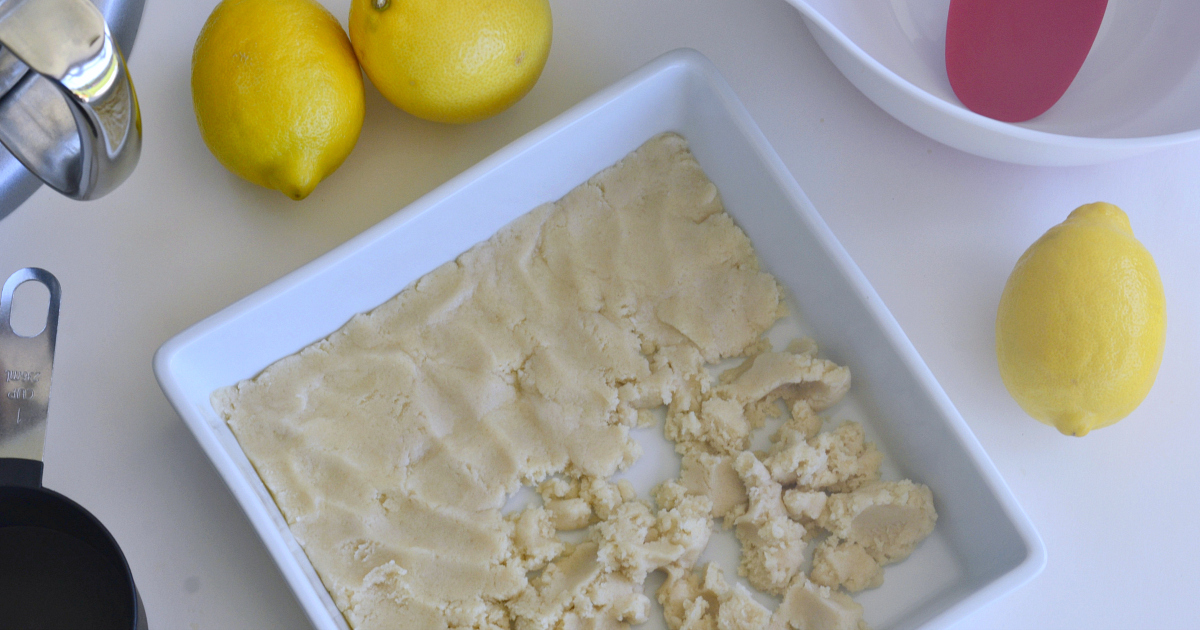 This is another recipe that you can make with your kids.
They may need some help with the mixer, but the rest of it is pretty kid friendly.
Getting the cookie dough flat in the baking dish is fun, so you may have little ones volunteering for that job.
If you have leftovers, cover and store in the refrigerator to eat later.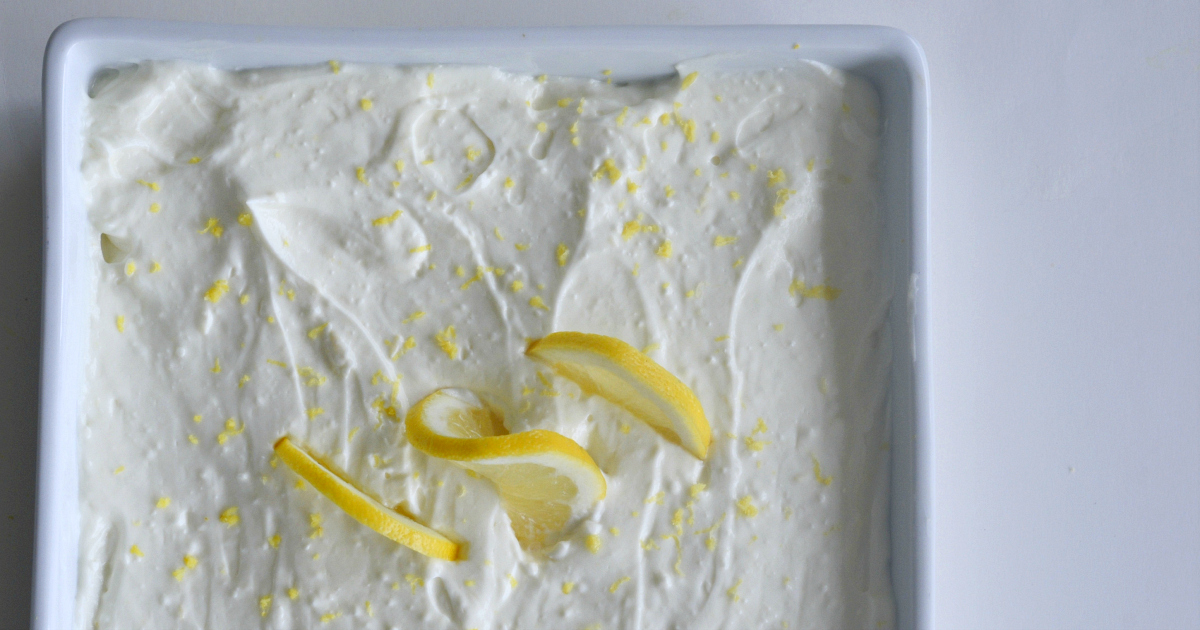 We love lemon bars with a cookie crust.
The bars are refreshing in the Summer, and they'll have you dreaming of warm weather in the Winter.
Whenever you decide to make them, they will disappear.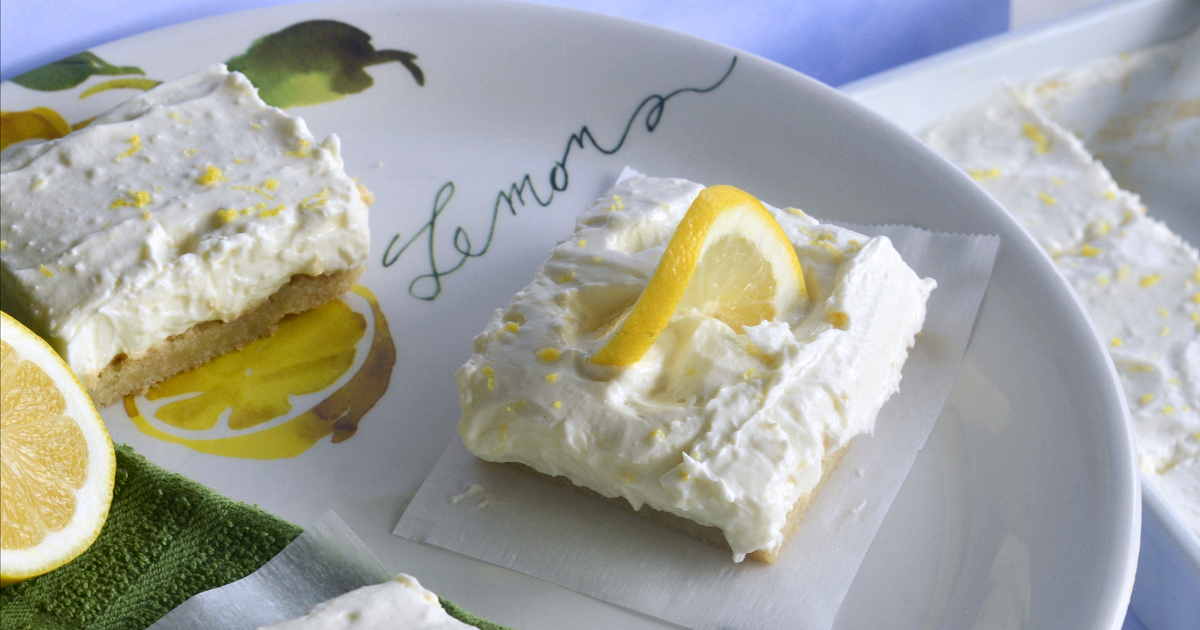 Cookie Dough Lemon Bars Recipe
Serves 9
Ingredients:
1 roll refrigerated sugar cookie dough (16 oz.)
16 oz. cream cheese, room temperature
¼ cup of sugar
1 large lemon, juiced and zested
12 oz. lemon yogurt
¾ cups heavy whipping cream
Instructions:
1. Preheat the oven to 350°.
2. Press the cookie dough into the bottom of two 8″ x 8″ baking dishes, so that there is an even layer of dough in each one.
3. Bake the cookie dough for 20 minutes until light brown. Let cool for 30 minutes.
4. While the cookie dough is baking, beat together the cream cheese, sugar, lemon juice, and ½ of the lemon zest with a mixer. Then, add yogurt to the mixture and beat until it is smooth and creamy.
5. In another bowl, whip the heavy whipping cream until it holds peaks. Then, carefully fold the whipped cream into the cream cheese mixture.
6. When the cookie is cool to the touch, spread the lemon mixture on top of the cookie and top with the remaining lemon zest.
7. Refrigerate for 2 hours. Then cut into desired bar size and serve cold.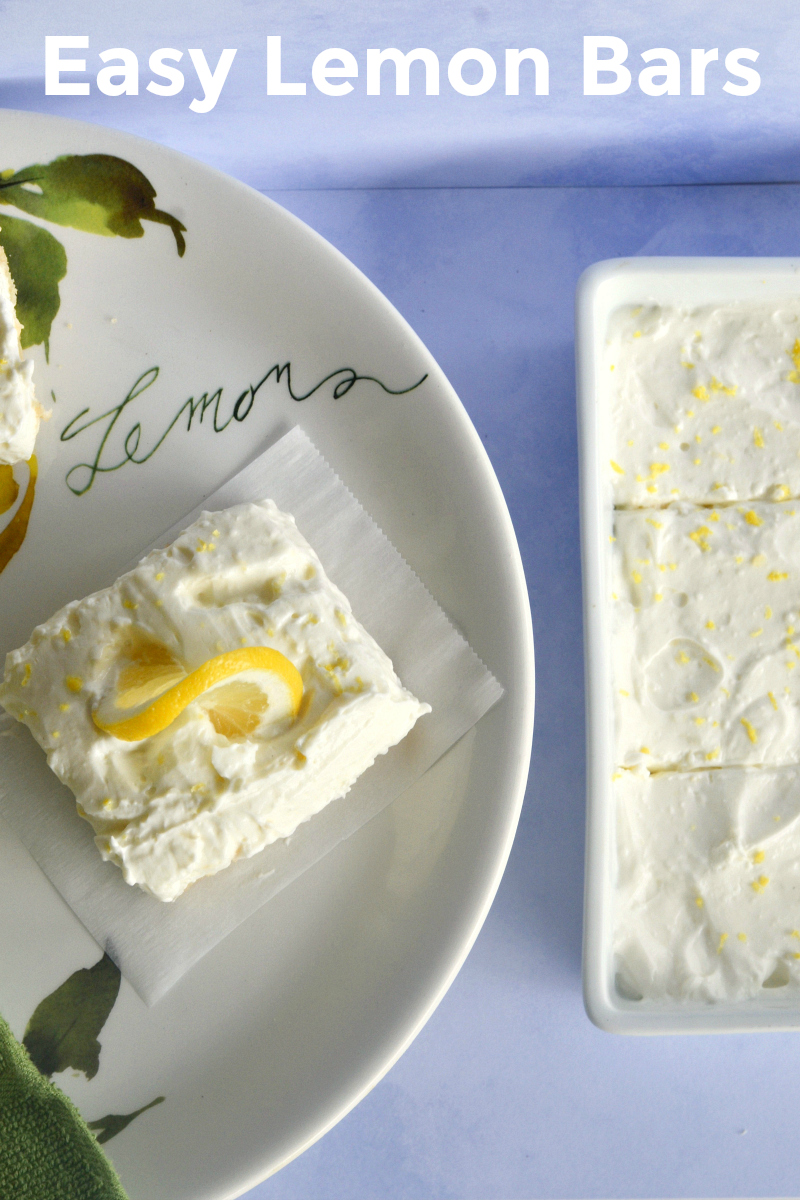 More from Mama Likes To Cook
Check out my vegetarian recipes, so you can get more great ideas for baking, cooking, blending and juicing.
Lemon Dessert Recipes
Dinner Lemon Recipes
Lemon Drink Recipes
Shopping Tips
Check out the latest deals on kitchen necessities and food gifts for the whole family, when you visit these online stores.
Are you ready to have some delicious fun in the kitchen?