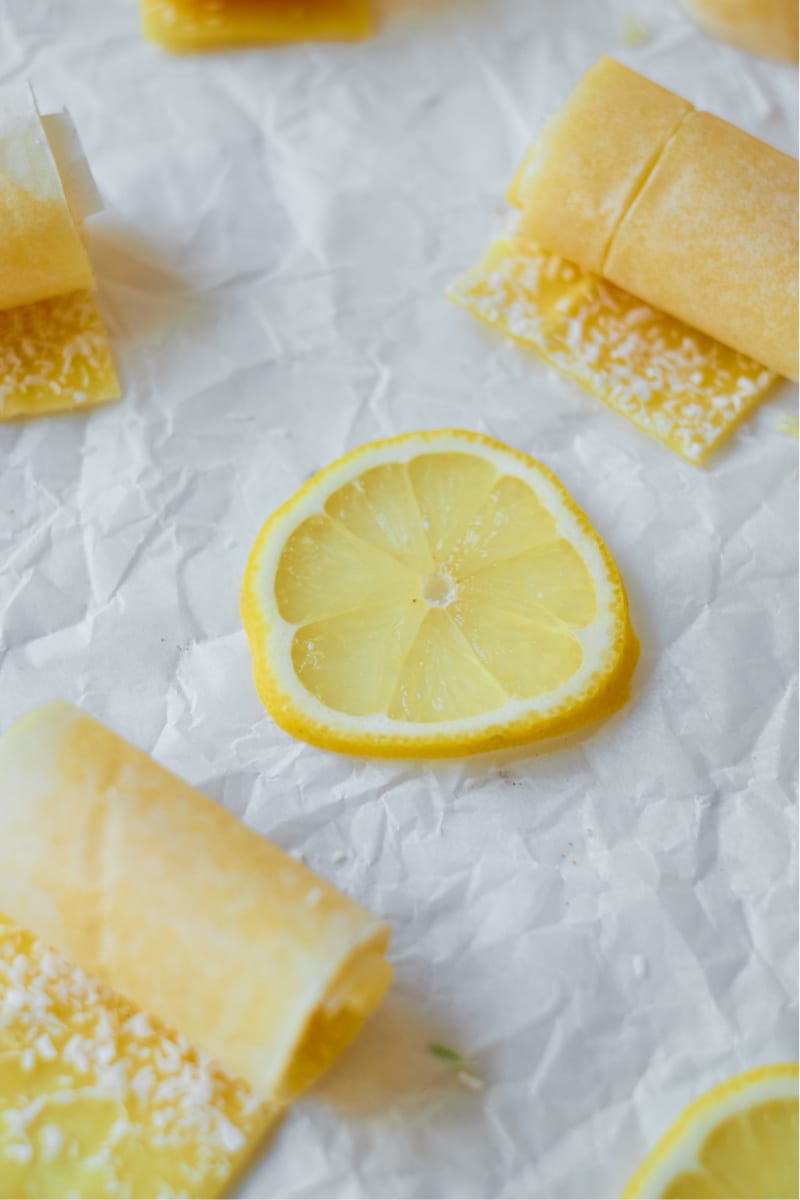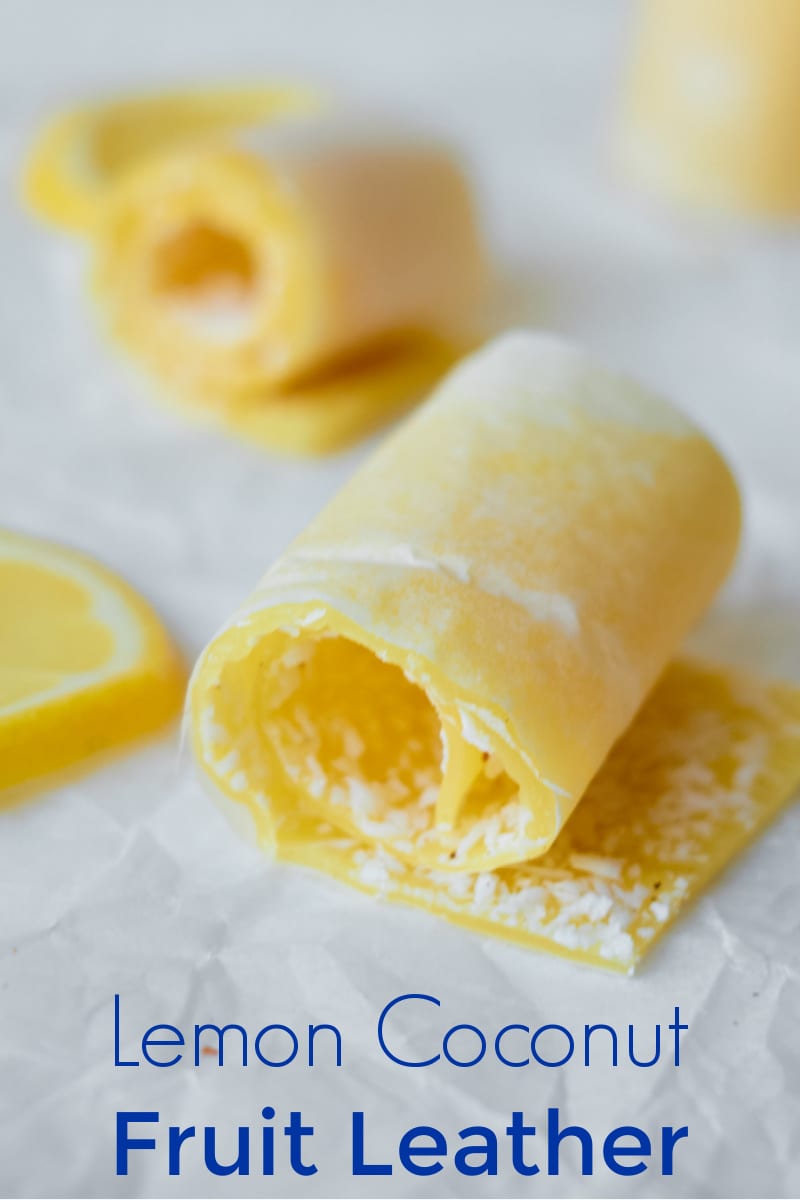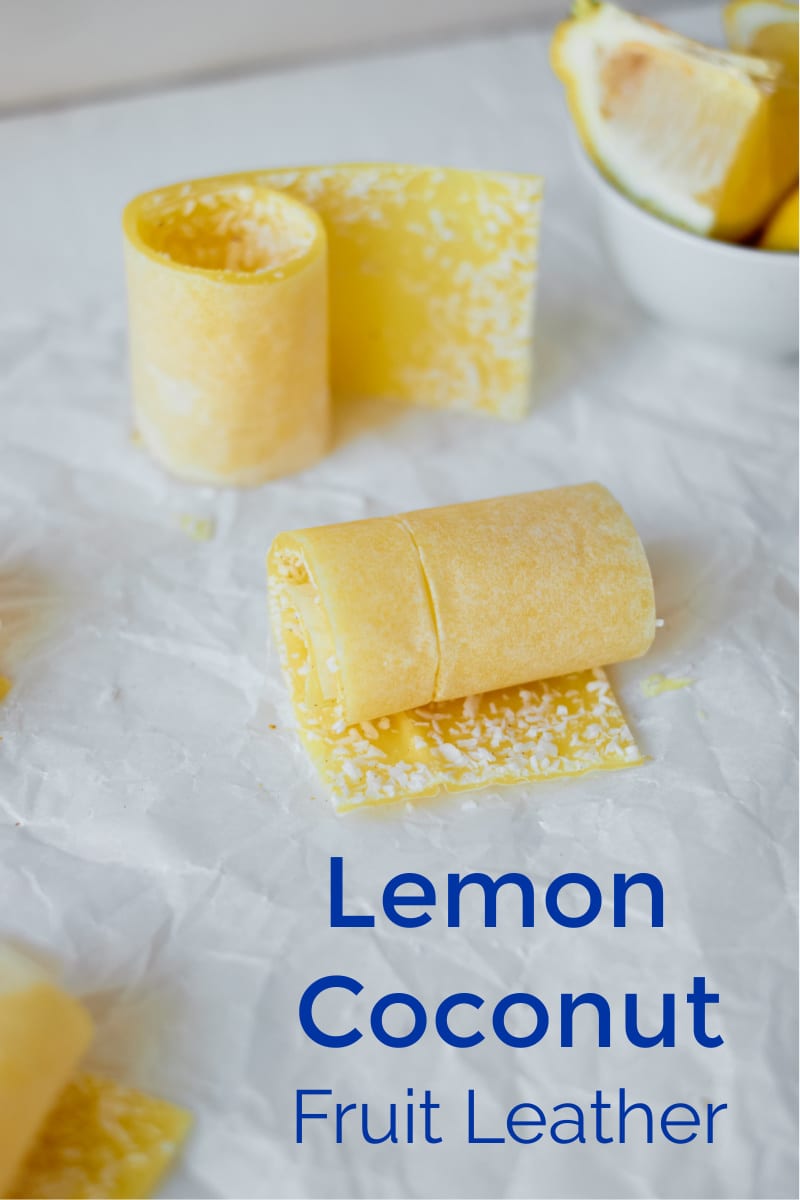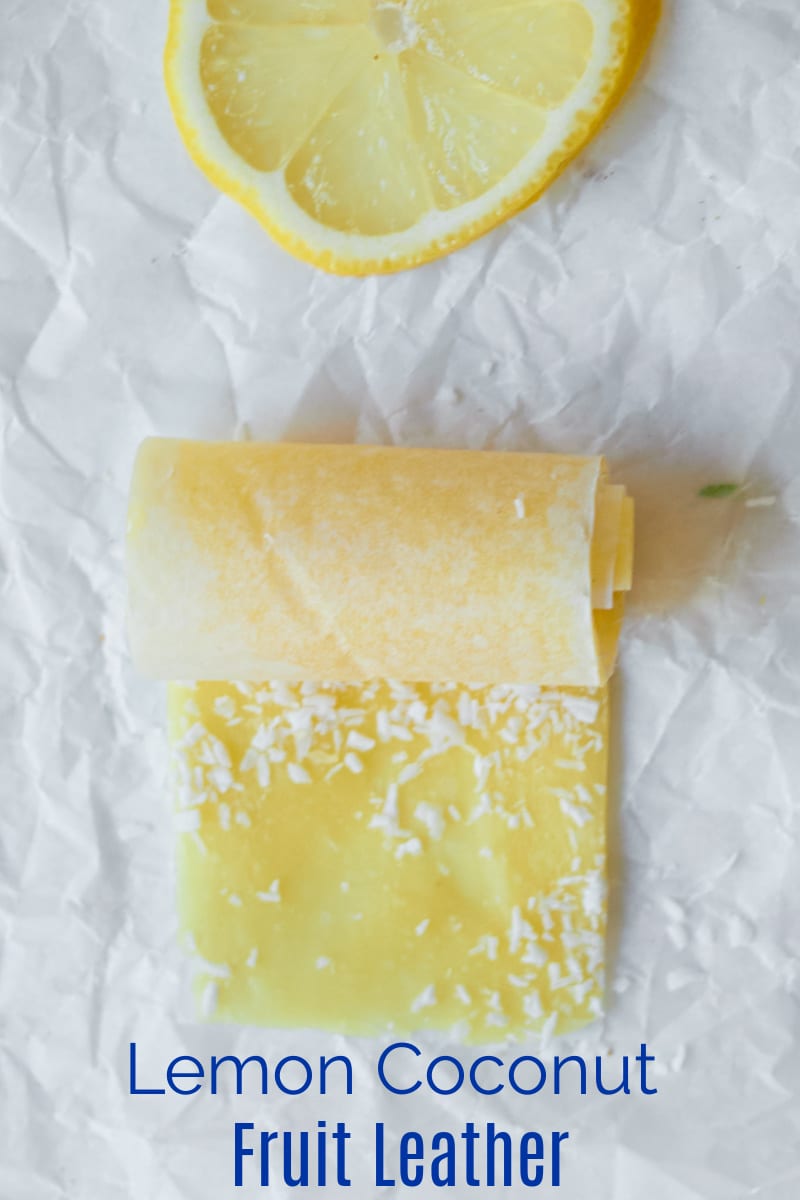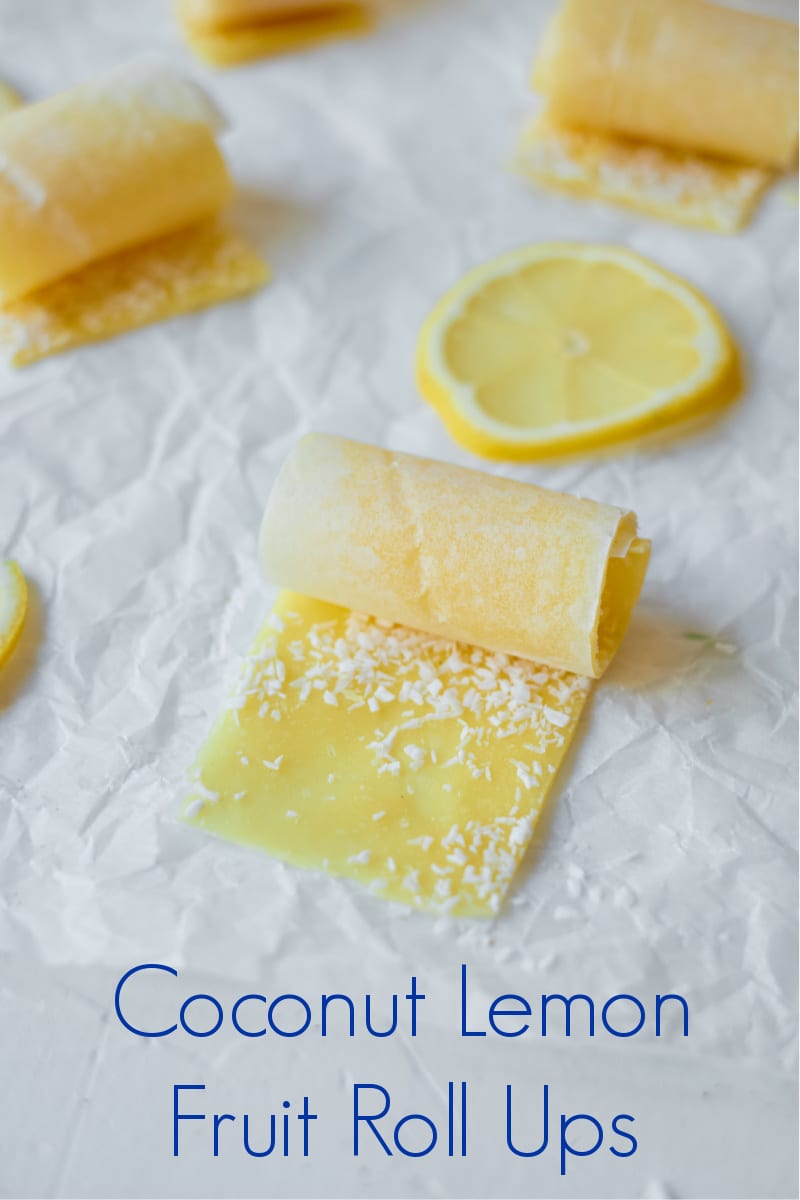 Easy Fruit Roll Ups: Lemon and Coconut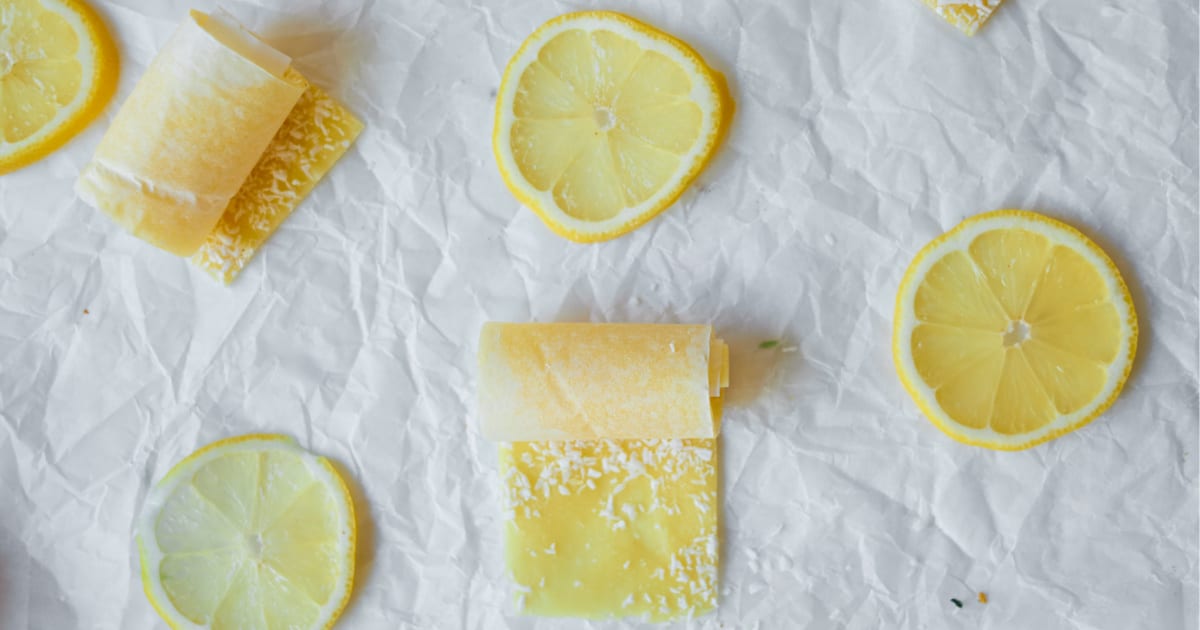 This lemon coconut fruit leather is deliciously sweet and tart, so it is a good thing that it is easy to make in the oven or in a dehydrator.
You can make rolled fruit roll ups or you can simply cut it into strips.
Either way, it is delicious.
These roll ups are extra easy to prepare, since the recipe starts with a can of lemon pie filling.
This is a fun treat to make with pantry staples.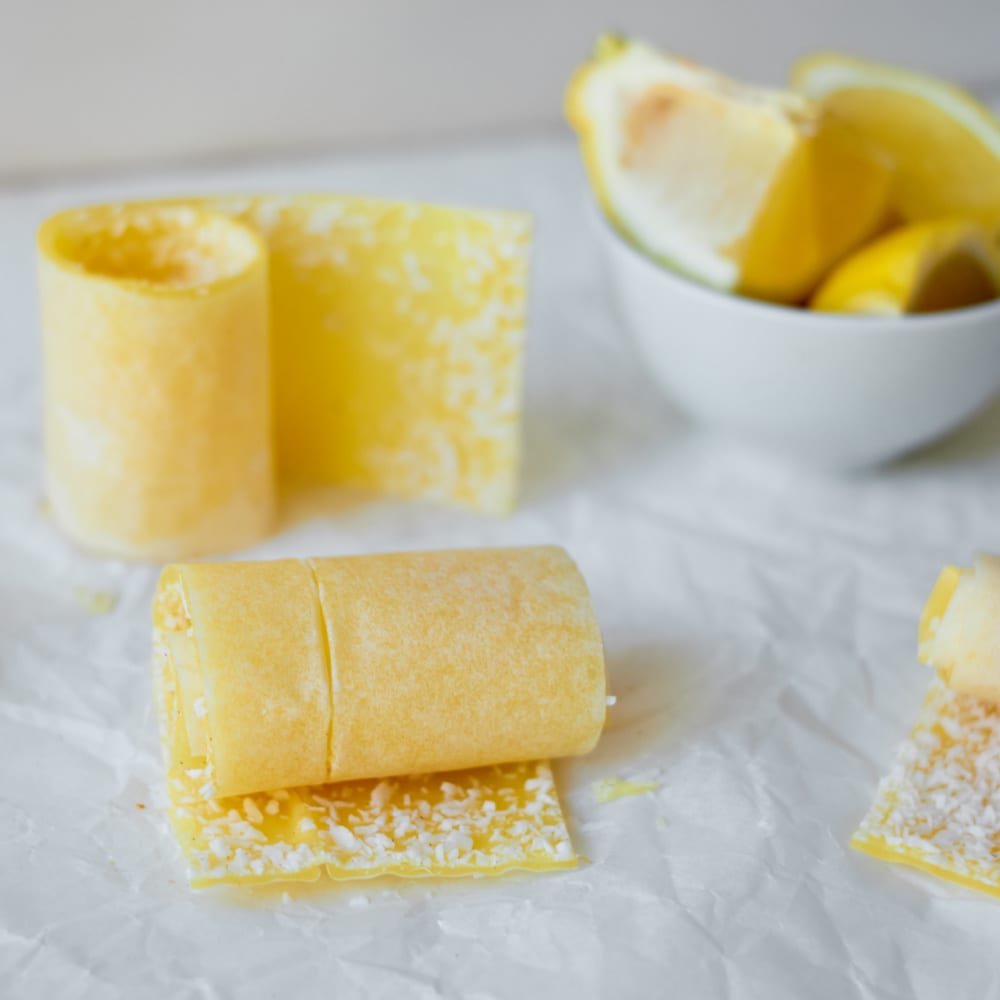 A dehydrator is great, if you have the space and are going to use it often.
However, you can easily make fruit leather or other dehydrated fruit or veggies in your regular oven at the lowest heat setting.
Time can vary with both methods, so you'll need to keep an eye on it.
If the weather is moist or if your fruit is thick, it takes longer.
Thinner fruit on a dry day will be ready more quickly.
If your family is like mine, these just may disappear right after they are ready.
They can be stored in an airtight container, if there are any left.
Enjoy!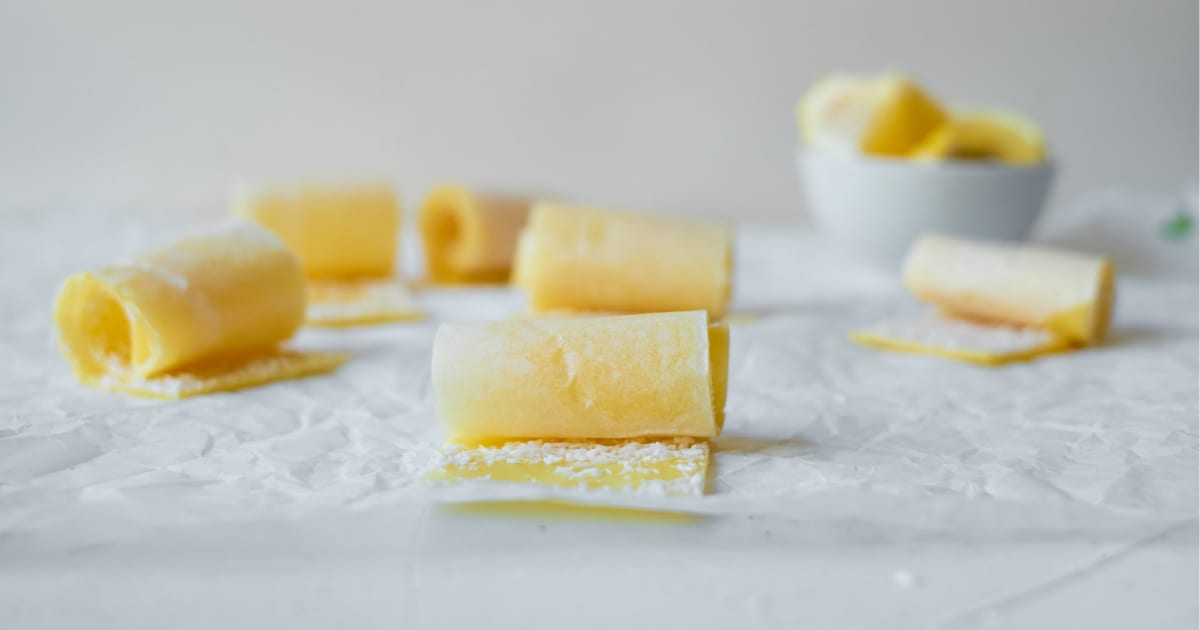 Coconut Lemon Fruit Leather Recipe
Prep time – 15 minutes
Total Time – 3 to 5 hours dehydrator or 1 1/2 to 3 hours oven
Ingredients
1 can Lemon Pie Filling (22 oz.)
¼ cup Coconut Milk
¼ cup Shredded Coconut, chopped
Supplies
Mixing Bowl
Dehydrator or Oven
Parchment Paper
Rimmed Baking Sheet (if using the oven)
Instructions
1) Add lemon pie filling and coconut milk to a mixing bowl and stir together until smooth.
2) If using a dehydrator, place parchment paper onto the dehydrator tray and pour the lemon coconut mixture onto it. If using the oven, cover a rimmed baking sheet with parchment paper and pour the mixture on top.
3) Spread the mixture evenly, so that it will dry uniformly. Sprinkle coconut on top of the lemon mixture.
4) The dehydrator method takes about 3 to 5 hours. Start checking on it around hour three, and remove when it is leathery. The oven method takes about 1 1/2 to 3 hours at the lowest setting. Start checking after 1 1/2 hours. Time will vary depending upon your climate.
5) Cut into strips and roll.
6) Eat immediately or store in an airtight container.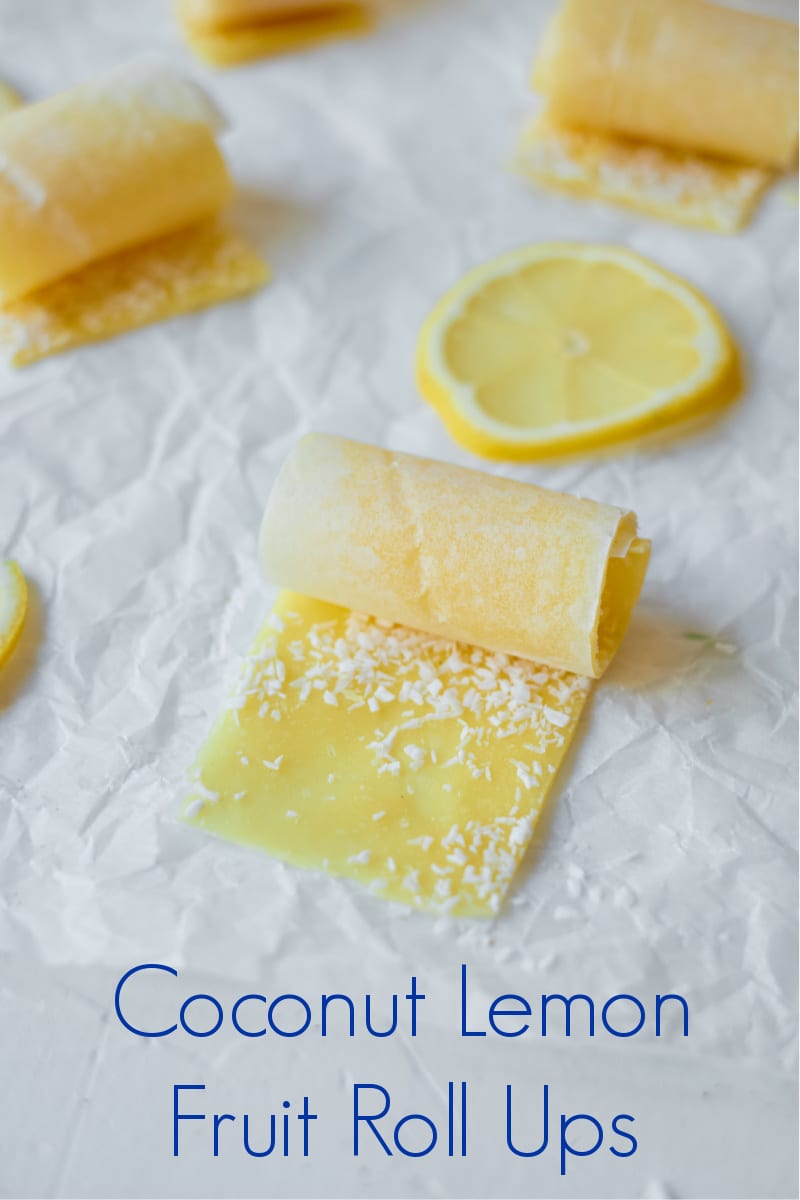 More from Mama Likes To Cook
Check out my vegetarian recipes, so you can get more great ideas for baking, cooking, blending and juicing.
Lemon Dessert Recipes
Dinner Lemon Recipes
Lemon Drink Recipes
Coconut Recipes
Shopping Tips
Check out the latest deals on kitchen necessities and food gifts for the whole family, when you visit these online stores.
Are you ready to have some delicious fun in the kitchen?