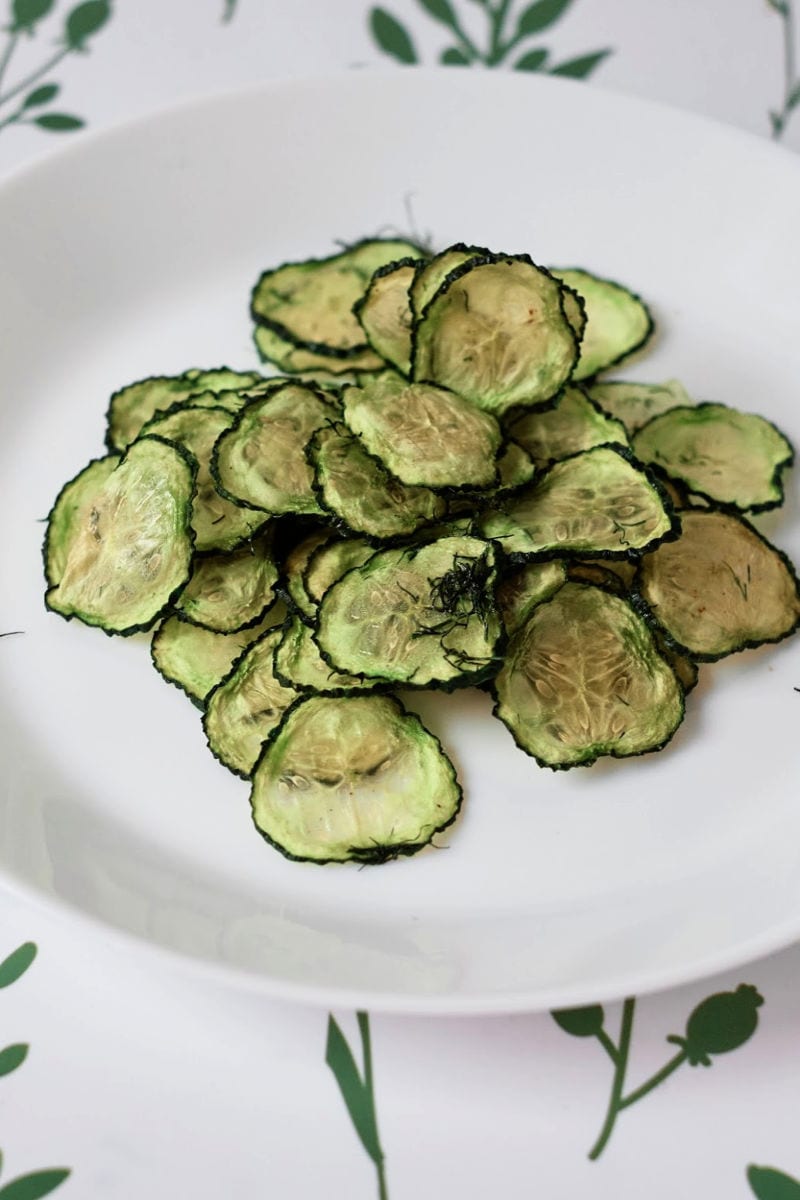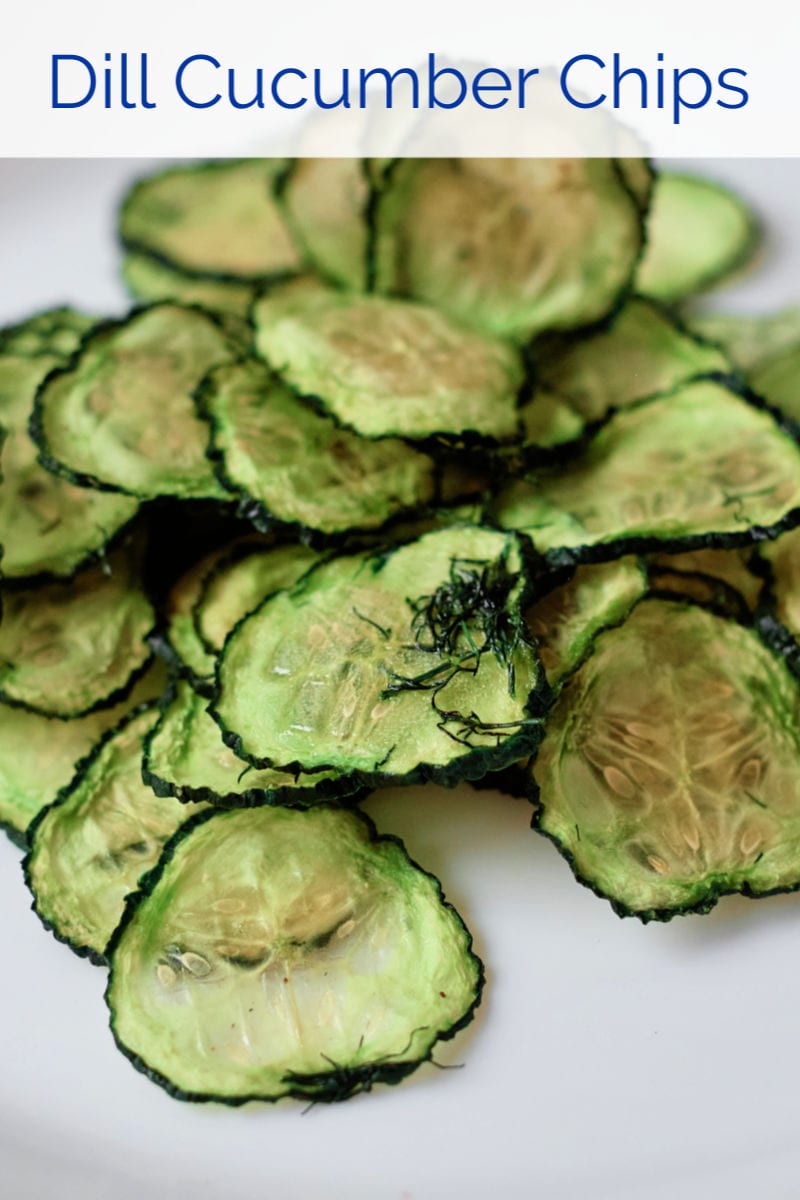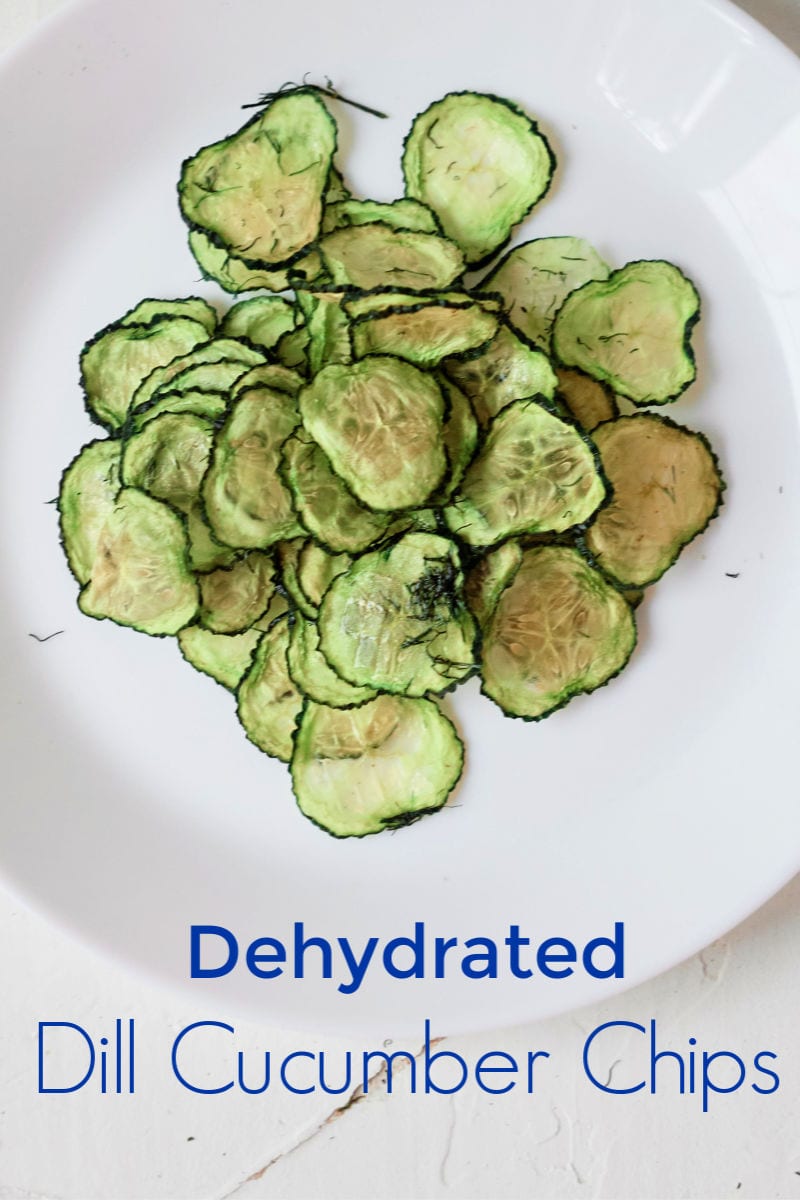 Dehydrated Cucumber Chips
Make these delicious dehydrated dill cucumber chips in your oven or dehydrator, when you want a crispy snack that tastes like dill pickles.
This is a tasty option for kids and adults, including those of us who limit our processed and junk food.
I love dill pickles and chips, so this is a fun way to combine them and enjoy a dill pickle chip.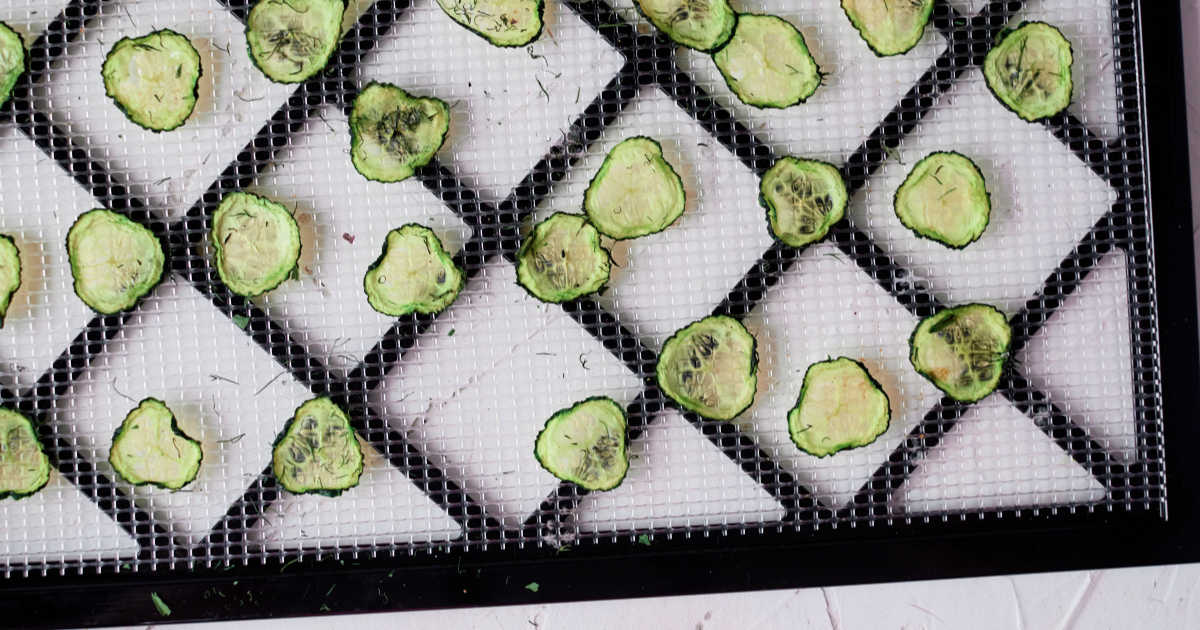 The best way to get perfectly crunchy cucumber chips is to start with thin even slices, so that they will dry at the same rate.
If slices are uneven or different thicknesses, they will not dry the same.
My knife skills are not always great, so I love the ease of using a mandoline for perfectly thin cucumber slices every time.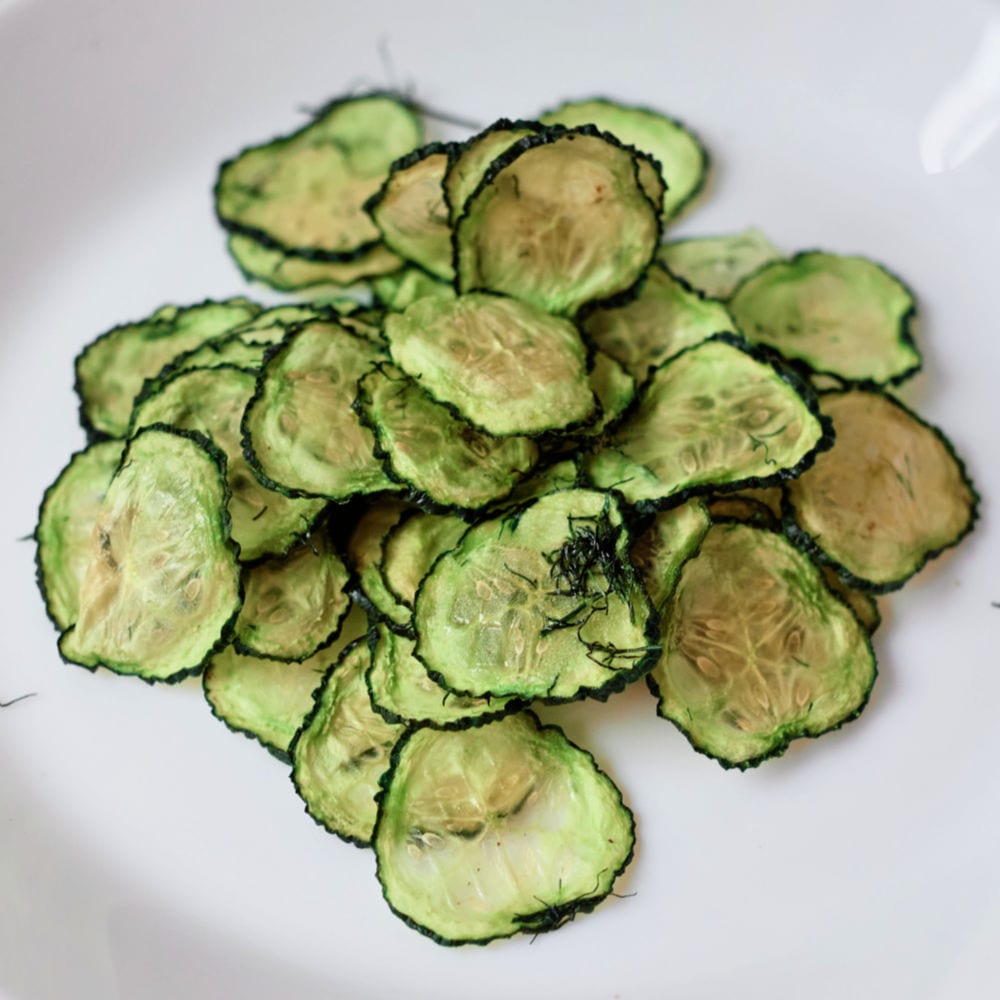 Dehydration is a slow process that shouldn't be rushed.
You can dehydrate in the oven at the lowest possible temperature setting or in a dehydrator.
If you are going to dehydrate often, a dehydrator is a great investment that makes it easy to dry food in batches.
Either way, these crispy, crunchy, flavorful cucumber chips are absolutely delicious!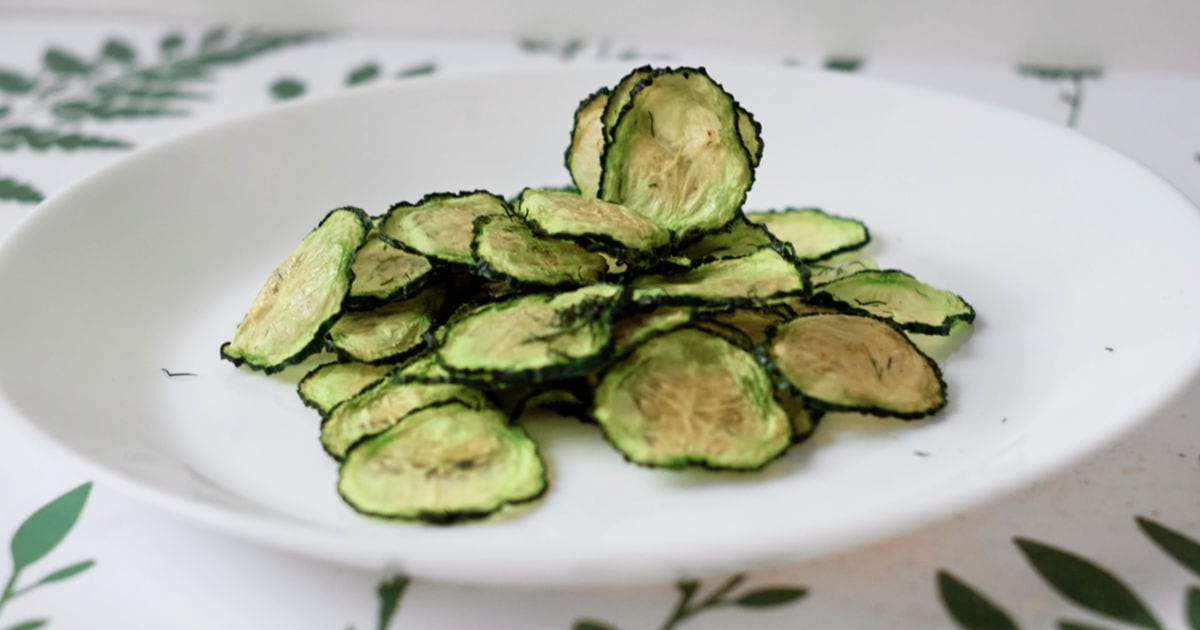 Dill Cucumber Chips Recipe
Cook Time – 8-10 hours for dehydrator OR 4-5 hours for oven
Ingredients
1 Sprig Fresh Dill
3 Persian Cucumbers or 1 English Cucumber
1 t Extra Virgin Olive Oil
Supplies
Mandoline (recommended) or Sharp Knife
Mixing Bowl
Tongs
Dehydrator or Baking Sheet and Parchment Paper
Instructions
1) Use a mandoline to cut your cucumber into thin even slices and chop the fresh dill.
2) Place the cucumber slices and chopped dill into a mixing bowl. Pour in extra virgin olive oil and toss gently with tongs to coat the cucumbers with the oil.
3) Place the cucumber slices in a single layer on the dehydrator tray or on a parchment paper lined baking sheet, if you are dehydrating in the oven.
4) If you are using a dehydrator, set it to the "vegetable" setting and dehydrate until the slices are very dry and crispy. Depending upon your climate and the amount of moisture in your slices, it can take up to 10 hours. Start checking at about 8 hours. Then recheck every 30 minutes or so until they are done.
5) If you are using an oven, set the heat as low as possible. It will take approximately 4 to 5 hours. Start checking after 3 hours. Then recheck every 30 minutes or so until dry and crispy.
6) Serve immediately or store in an airtight container in the refrigerator.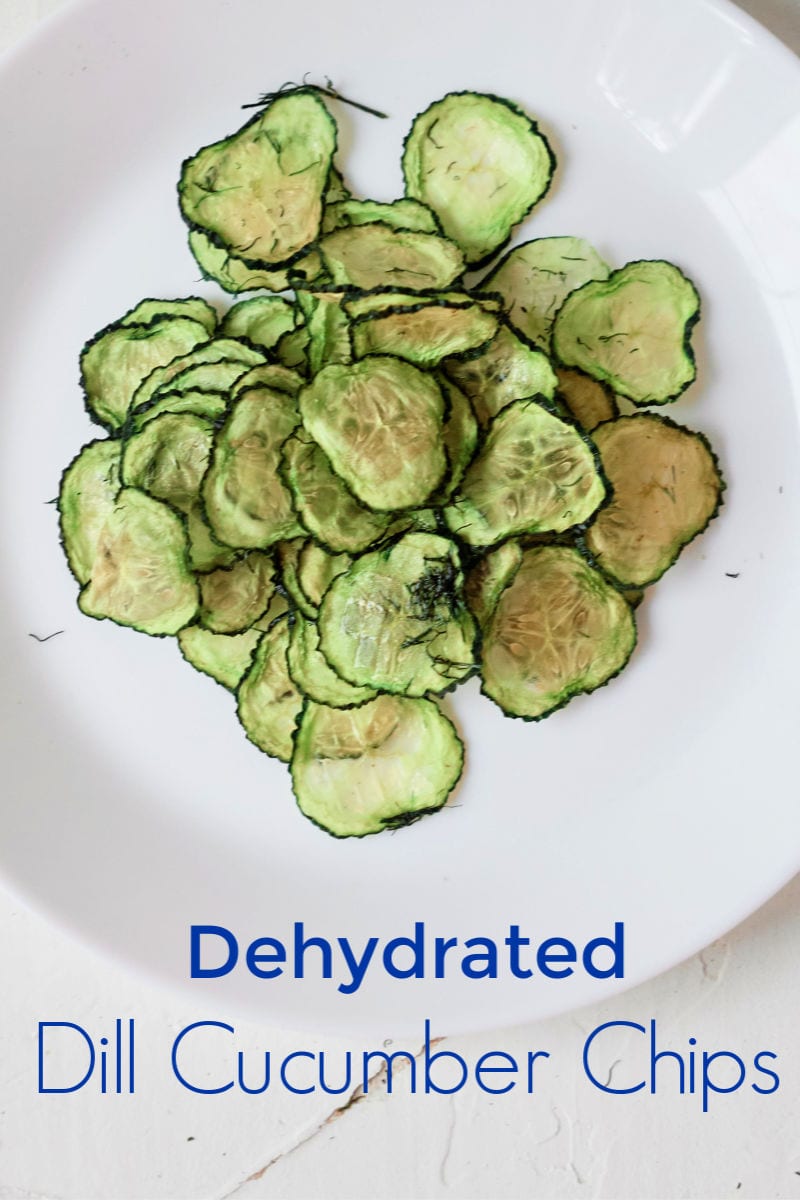 More from Mama Likes To Cook
Check out the rest of my vegetarian recipes, so you can get more great ideas for baking, cooking, blending and juicing.
Cucumber Recipes
Dehydrated Food Recipes
Shopping Tips
For a beautiful assortment of kitchen necessities and food gifts for the whole family, check out the deals at these online stores.
Are you ready to have some delicious fun in the kitchen?