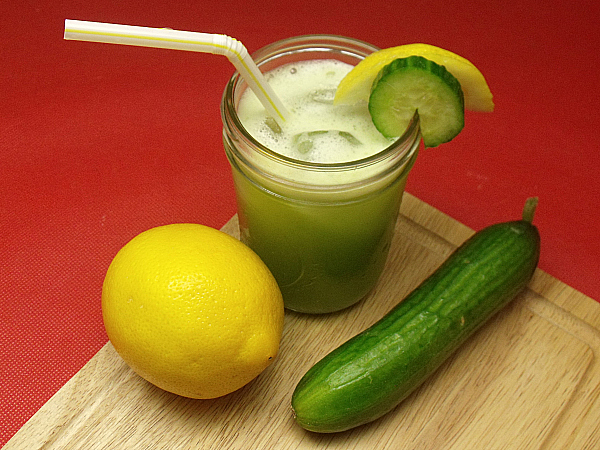 Plain lemonade is nice, but it's so much more fun with a twist. Cucumbers and lemons are often found in flavored spa water or even as part of beauty treatments. These refreshing ingredients also do very well when made into an easy lemonade.
Cucumber Lemonade
Ingredients:
Cucumber (I used a Melissa's Baby Cucumber – approx. 5″ long & 1″ wide)
2 Meyer Lemons, juiced
2 Cups Cold Water
3 T Sugar
Instructions:
Remove cucumber stem, if there is one. Cut into 2 or 3 pieces. I leave the peel on mine.
Add cucumber, lemon juice, sugar and 1 cup of water to a high speed blender. (I use a Vitamix.)
Blend on high for a few seconds.
Add 2nd cup of water and blend for a few more seconds.
Optional: Garnish with cucumber slice and lemon wedge.