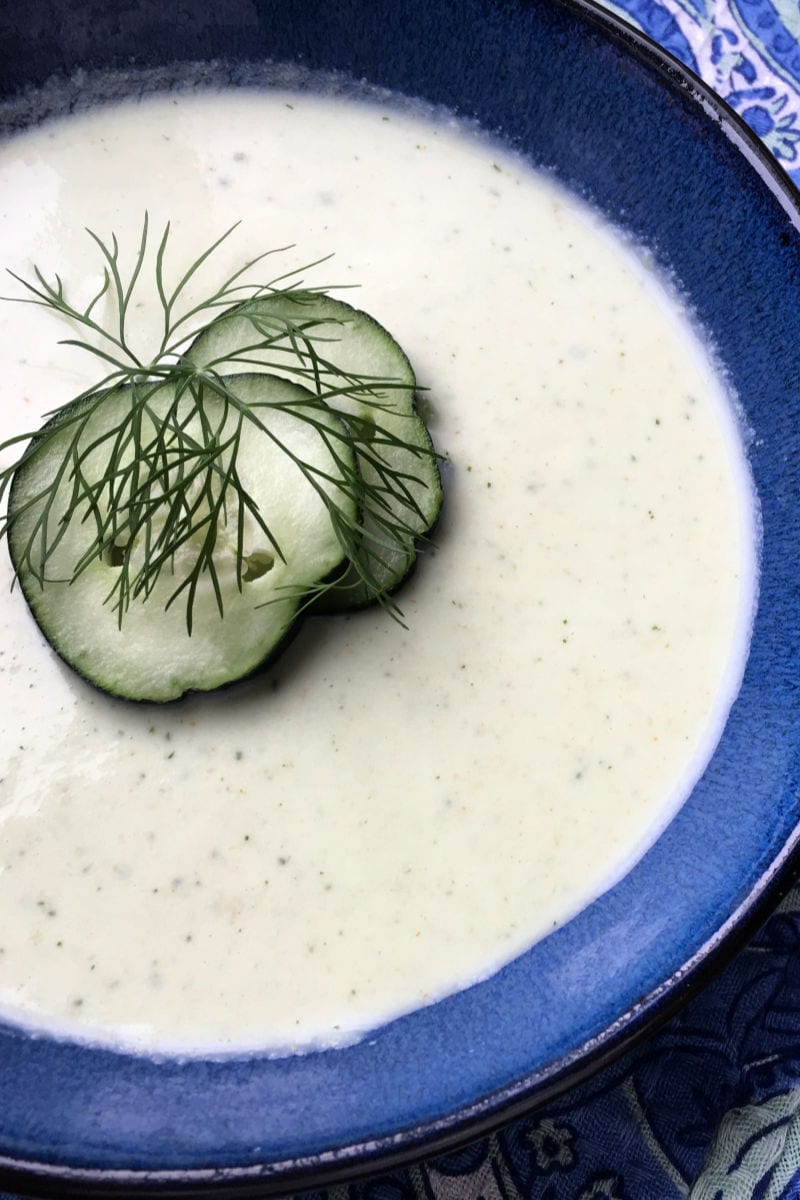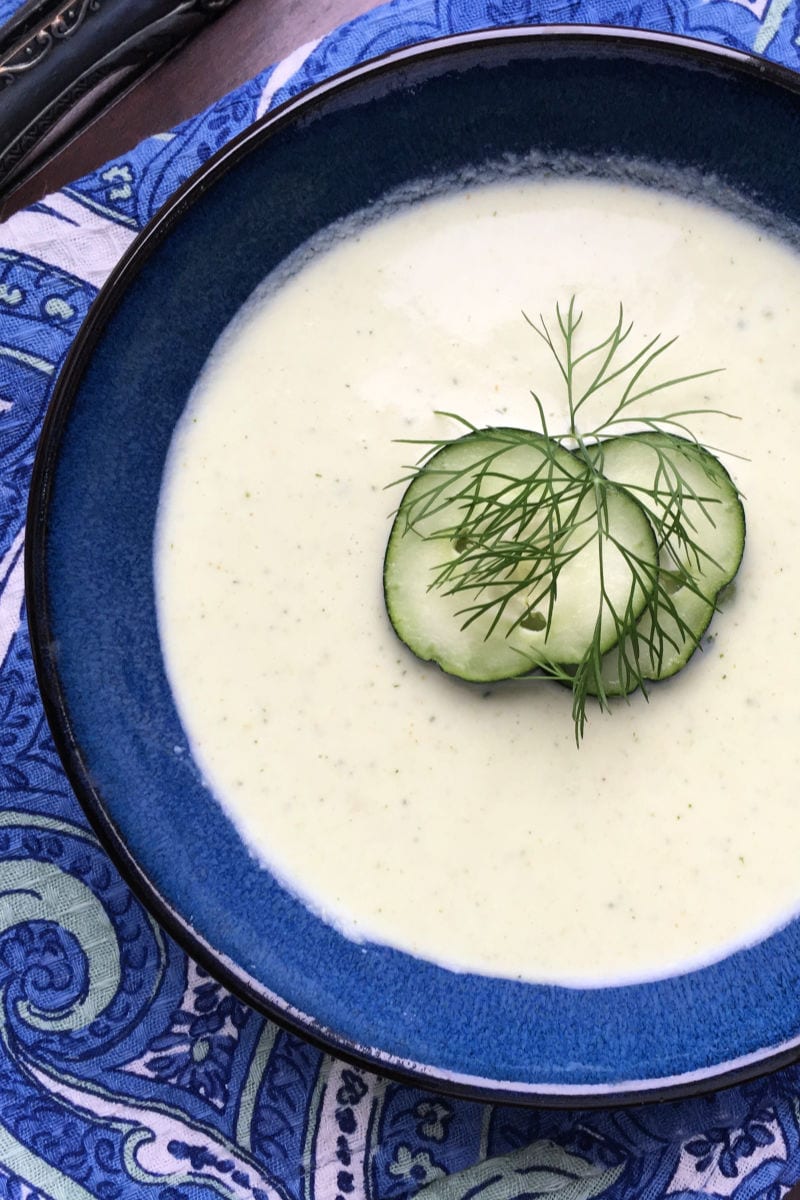 Cold Summer Soup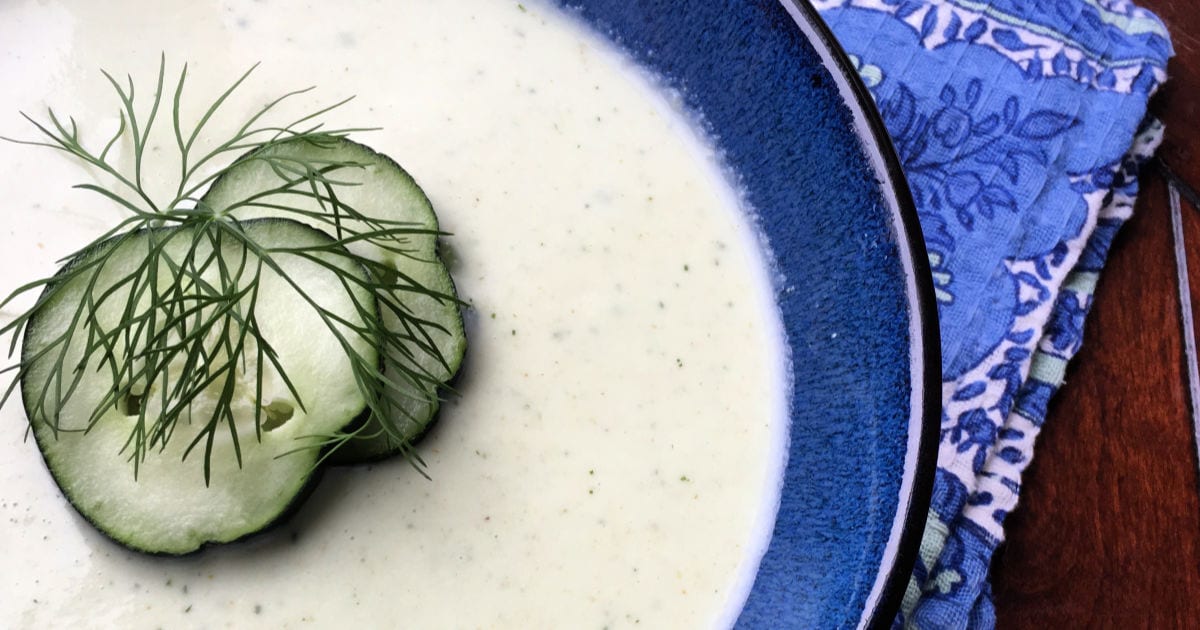 A chilled fresh cucumber avocado soup is a refreshing way to cool down with a comfort food meal, when the weather is warm.
An added bonus is that this is a no cook recipe, so you don't need to heat up the house by turning on the oven or stove for this vegan soup.
Avocados and cucumbers are available all year long, but Summer is a great time to get local ones from the farmers market or your own backyard garden.
This recipe is a quick and easy way to make good use of these fresh ingredients.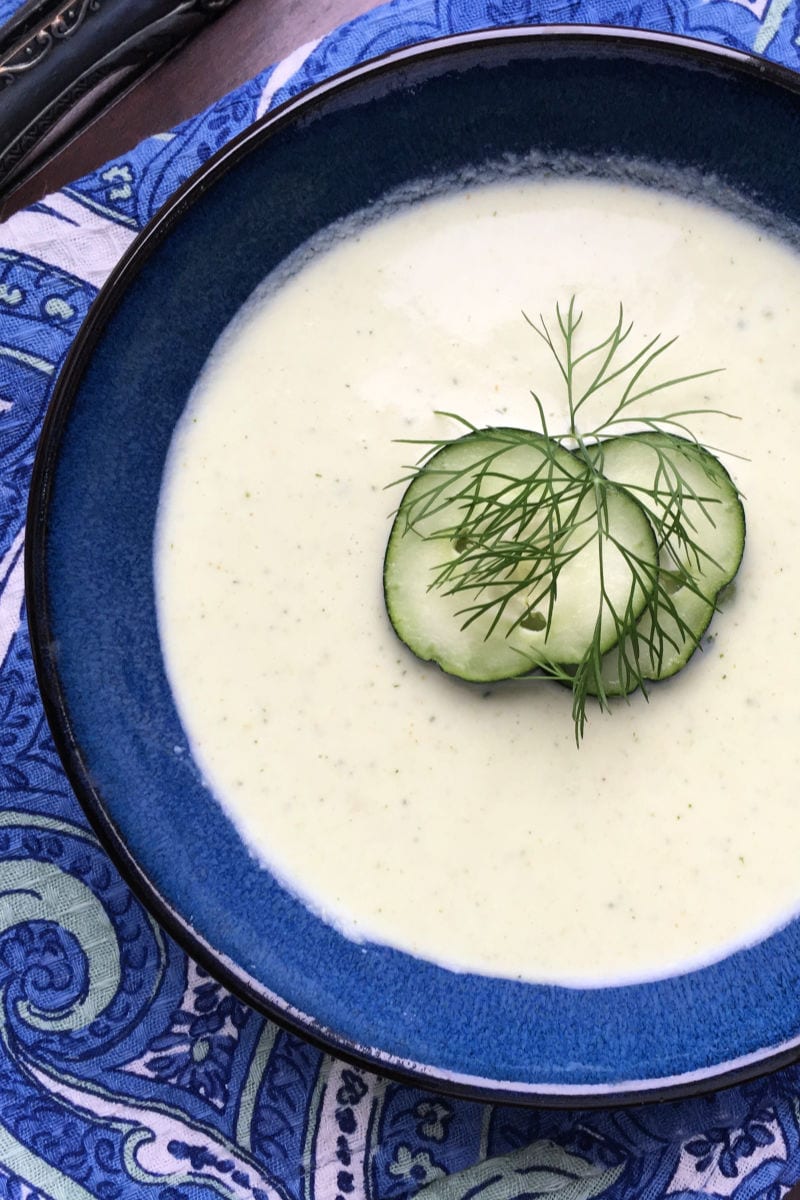 The chilled soup is good as an entree for lunch or dinner, but it can also be served as an appetizer or side dish.
Fill a shot glass with the cold soup and garnish with a cucumber slice for a cute and impressive party appetizer.
Cucumbers and avocados are always a tasty combination, so it isn't surprising that they make a delicious soup.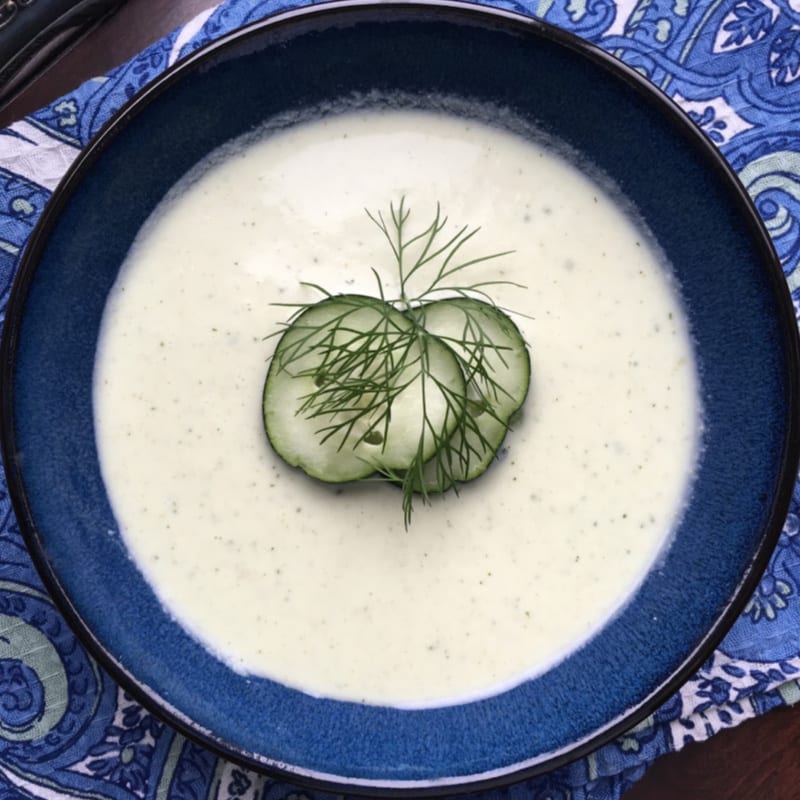 Chilled Cucumber Avocado Soup Recipe
Prep time 15 minutes
Cook time n/a
Serves 4
Ingredients
½ cup Vegetable Stock
1 large English Cucumber
1 small Avocado
1½ cups Coconut Yogurt
2 T Lime Juice
1 Shallot, peeled and chopped
3 T Fresh Dill, chopped
2 t Ground Cumin
Salt and Pepper to Taste
Garnish
Cucumber Slices
Fresh Dill
Supplies
Blender
Measuring Cup
Measuring Spoons
Instructions
1) Add all ingredients to the blender and blend on high until smooth. Add extra vegetable stock, if you'd like it thinner. Taste and season with salt and black pepper.
2) Chill in the refrigerator for 2 hours or more.
3) Pour into serving dishes and top with cucumber slices and fresh dill. Serve immediately.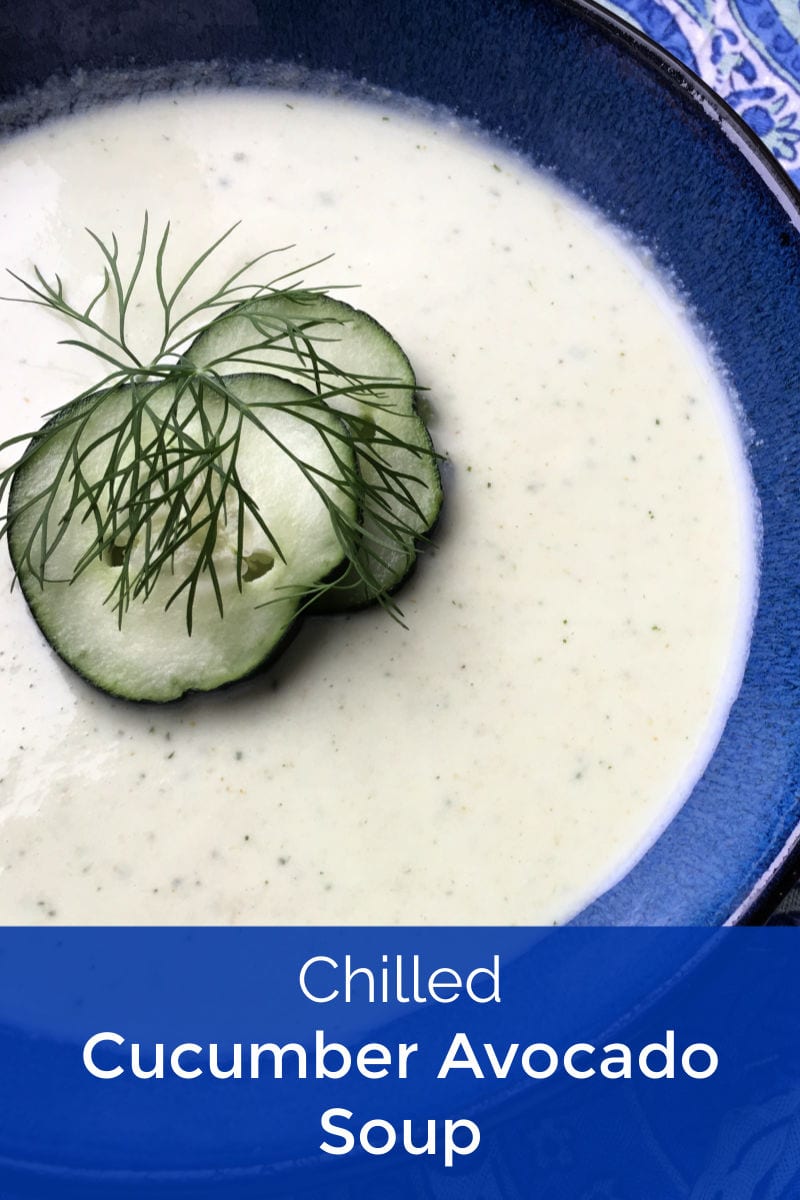 More from Mama Likes To Cook
Check out the rest of my vegetarian recipes, so you can get more great ideas for baking, cooking, blending and juicing.
Cucumber Recipes
Shopping Tips
For a beautiful assortment of kitchen necessities and food gifts for the whole family, check out the deals at these online stores.
Are you ready to have some delicious fun in the kitchen?