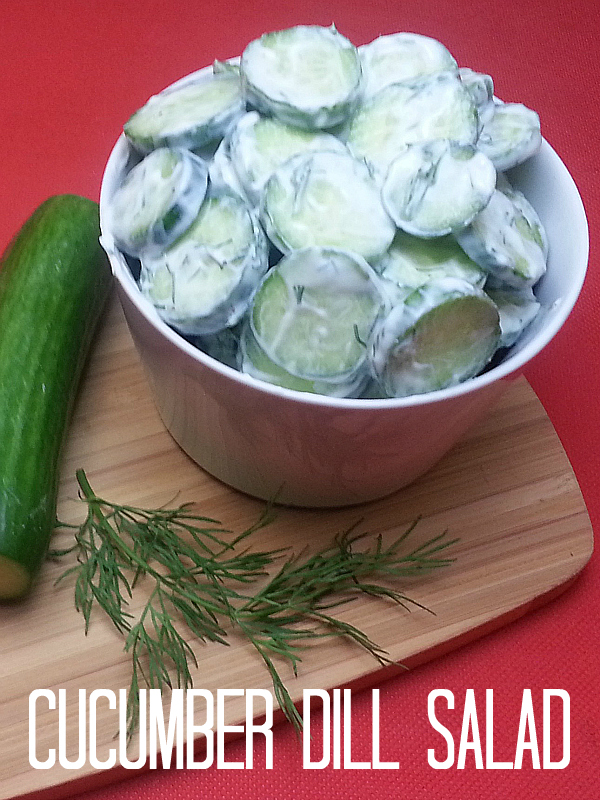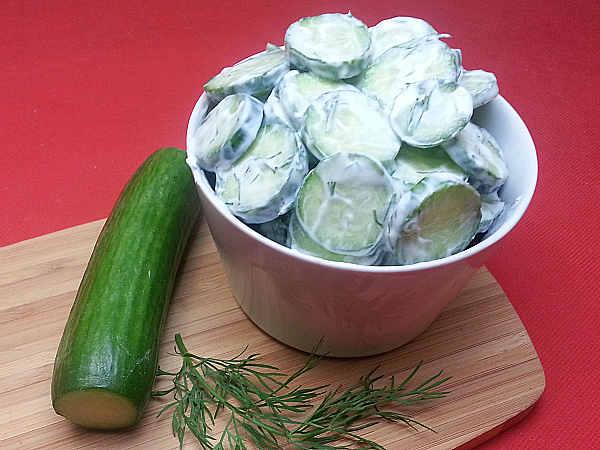 I love crisp, refreshing cucumbers, so this cucumber dill salad has become a family favorite that I make often.
When I was a kid, I did not like store bought cucumbers with their seeds and hard, waxy skin. No amount of prodding could get me to like them.
Then I discovered that not all cucumbers have hard, waxy skin.
I used Persian cucumbers for this recipe, but it can also be made with English cucumbers.
Both have a similar flavor, so the main difference between the two is the size. Persian cucumbers are small and English cucumbers are long.
I cut off just a tiny bit from the ends and then use the entire cucumber, peel and all.
This Cucumber Dill Salad only takes a few minutes to prepare, and it is easy on the budget.
However, I never seem to get tired of eating it!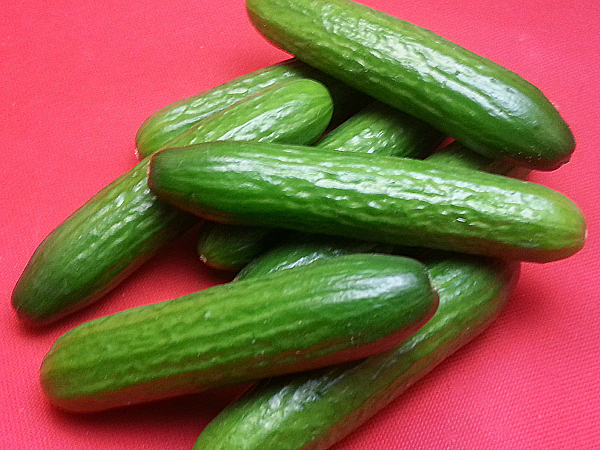 Cucumber Dill Salad Recipe
Ingredients:
4 Persian Cucumbers, sliced
1/4 Cup Plain Yogurt
3 Sprigs Dill, chopped (or 1 t dried dill)
Salt and Pepper to taste
Instructions:
Mix all ingredients together in a bowl.
Chill and serve.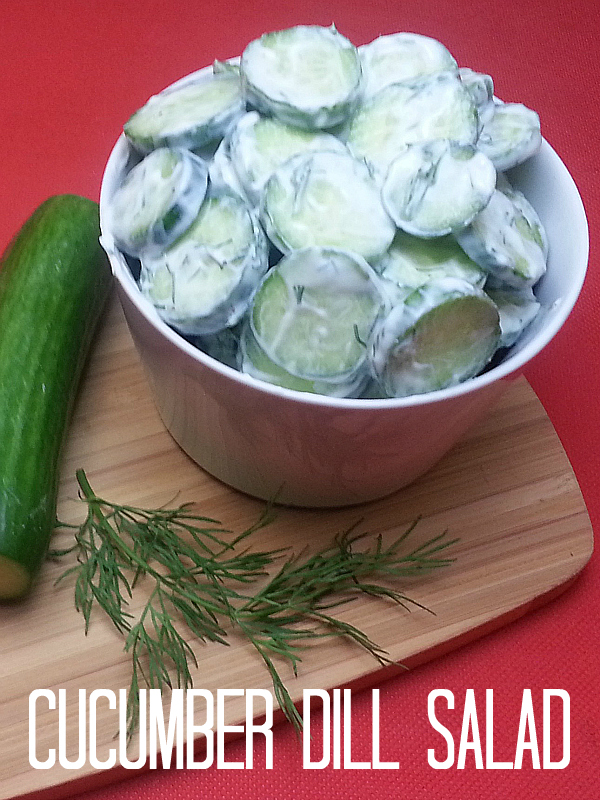 More from Mama Likes To Cook
Check out my salad recipes, so you can get more delicious inspiration.
Following are some of my favorite salad recipes:
Then take a look at the rest of my vegetarian recipes, so you can have even more delicious fun in the kitchen!