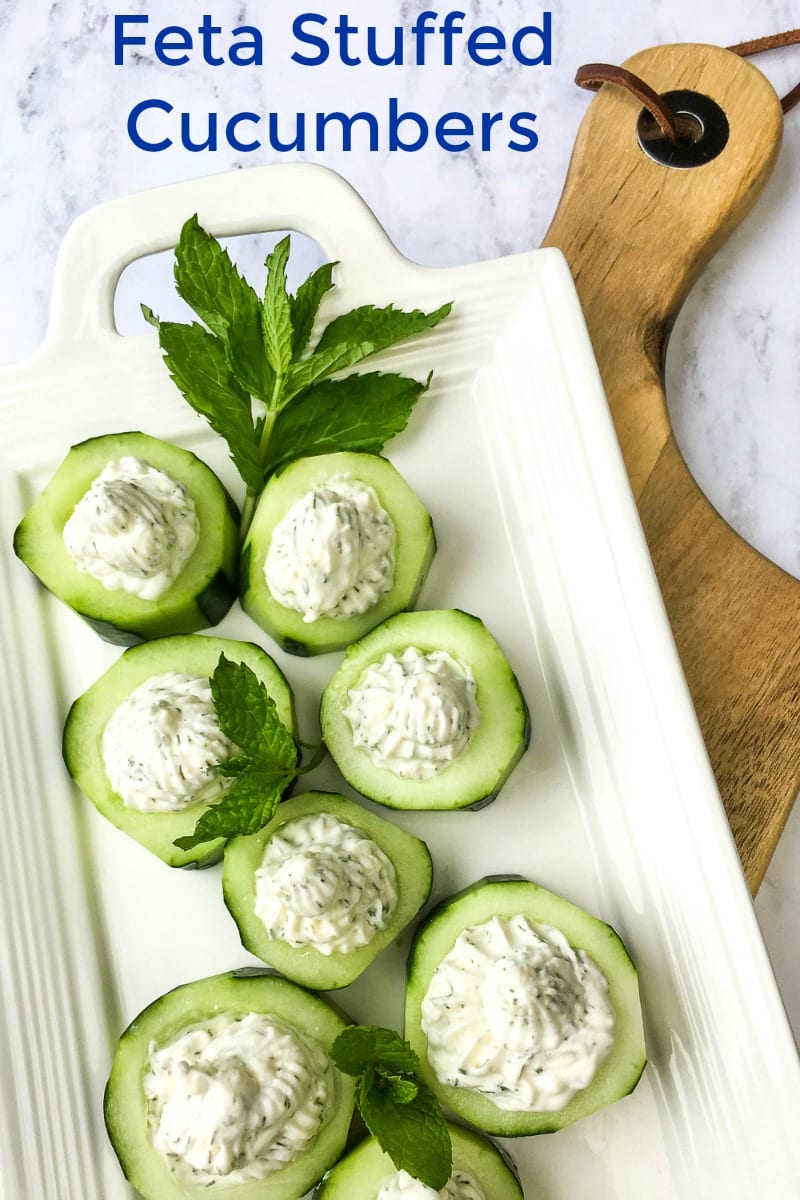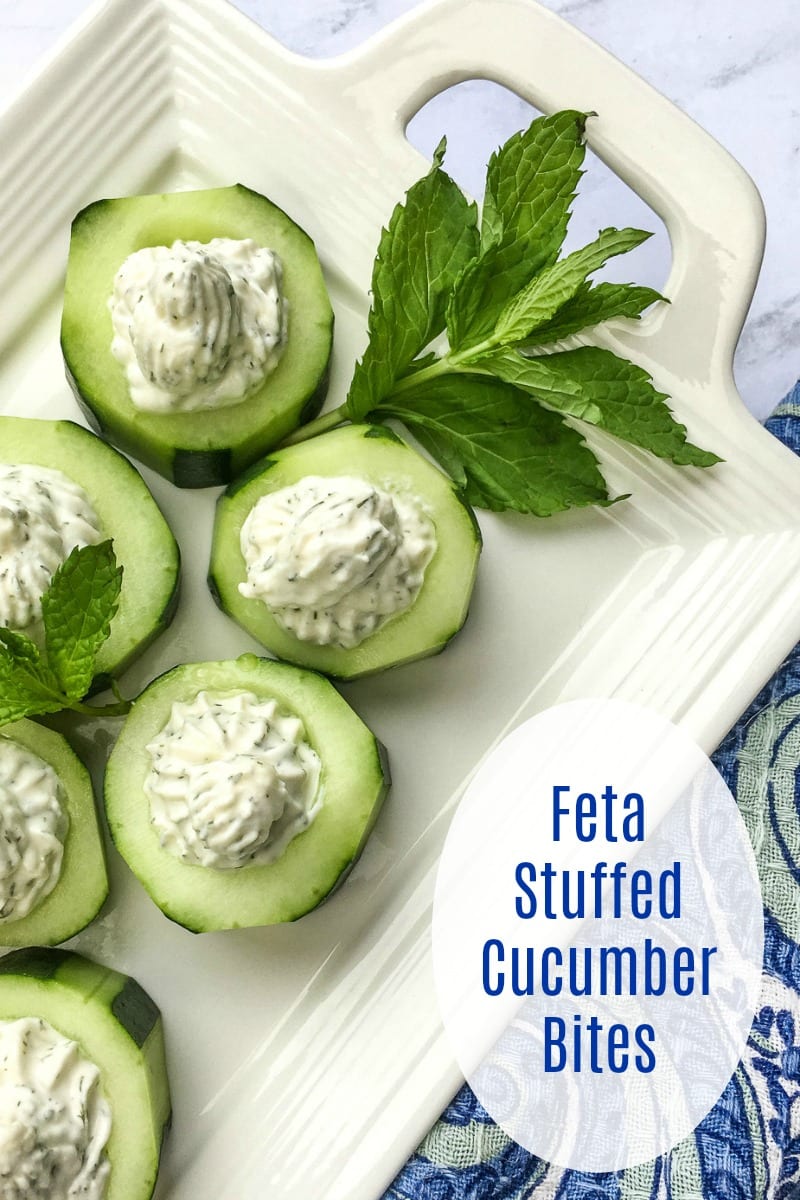 Easy Party Appetizer
Vegetarian Cucumber Cups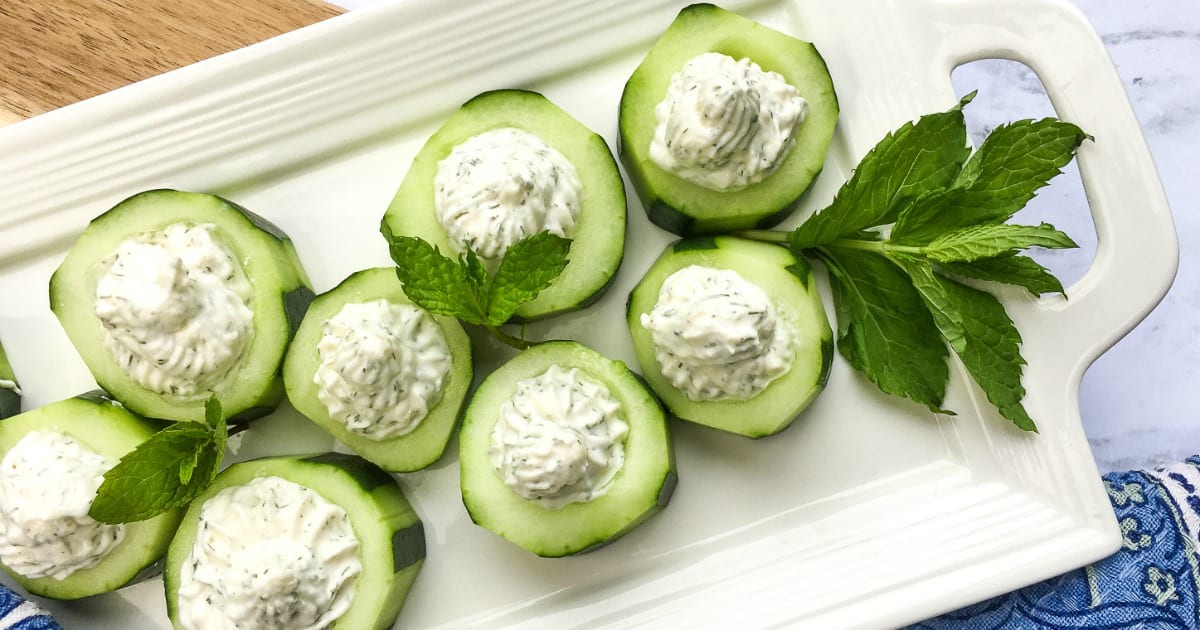 Feta cheese and cucumbers are two of my favorite things, so of course I love this feta stuffed cucumber appetizer recipe.
The feta is seasoned and mixed with cream cheese and then whipped into a light and fluffy filling.
Cucumbers are the perfect little vessel for this party food that can be served as a passed appetizer or set out on a buffet table.
When you are at a party, it is so nice to have a cucumber snack that is light and refreshing.
Another way to enjoy these feta appetizers is as a lovely little treat packed in a bento box lunch.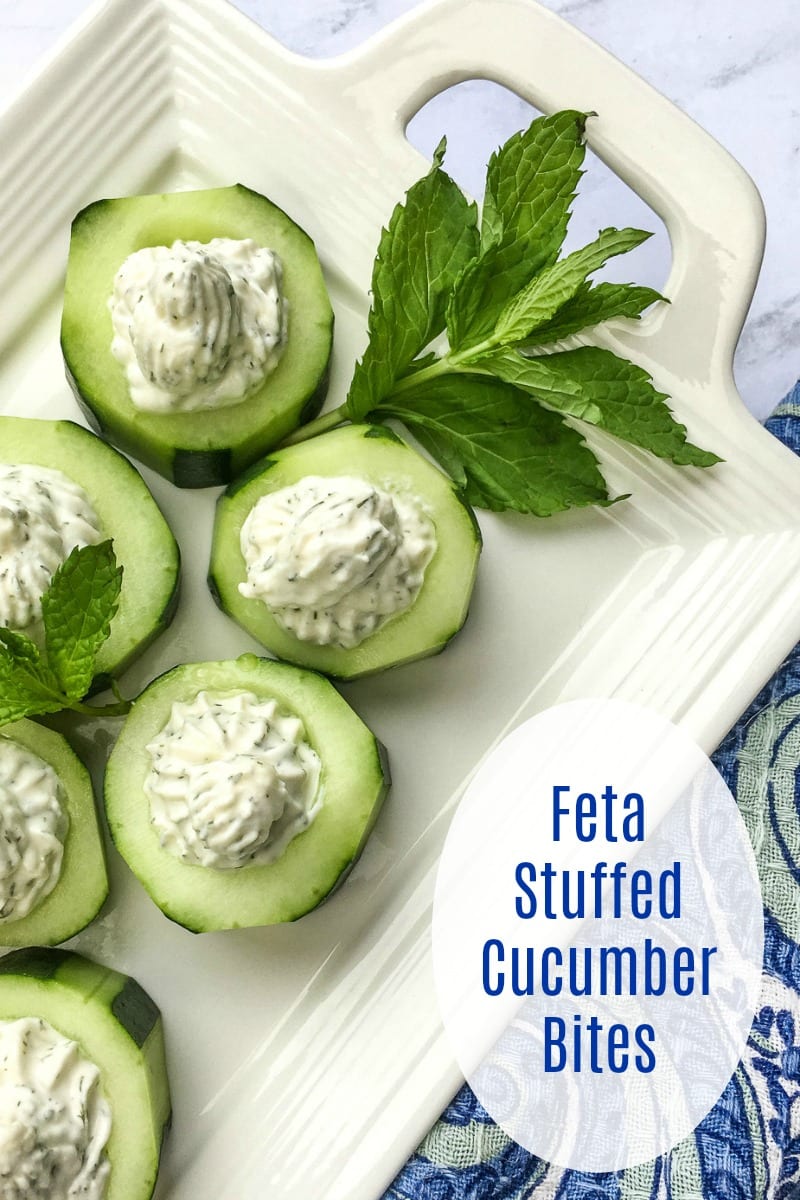 Cucumber cups are easy to make, so even novices in the kitchen can impress their guests with this cute finger food.
If you are using the standard waxy grocery store cucumbers, you'll want to either partially or completely peel them.
Large English cucumbers can be used without peeling, so they are a good choice for finger food.
If you want to make a smaller version of the feta bites, use a Persian or pickling cucumber in the same way.
Cucumber feta bites are a welcome addition to a holiday party, but they can be enjoyed on any occasion, including a quiet night at home.
Enjoy!
Feta Stuffed Cucumber Appetizer Bites Recipe
Serves 4-6
Ingredients
4 medium Cucumbers
8 oz. Feta Cheese
8 oz. Cream Cheese, softened
3 T Heavy Cream or Half and Half
2 T Fresh Dill, minced
1 t Garlic Powder
Salt to Taste
Black Pepper to Taste
Garnish
Fresh Mint
Supplies
Chef Knife
Mixing Bowl
Immersion Blender
Measuring Spoons
Pastry Bag with Large Tip OR Sandwich Bag
Instructions
1) Cut each cucumber into 4 or 5 pieces that are approximately the same size. Carefully scoop out the inside of each piece to form a little cup.
2) Put the feta cheese, cream cheese, heavy cream, dill and garlic into a mixing bowl. Add salt and pepper, if desired. Blend together with an immersion blender, so that it is completely mixed and fluffy.
3) Either use a pastry bag with a large tip or a sandwich bag to pipe the fluffy feta mixture into the cucumber cups. If using a sandwich bag, fill it about 3/4 full, cut of one of the bottom corners and pipe through that corner.
4) Garnish with fresh mint.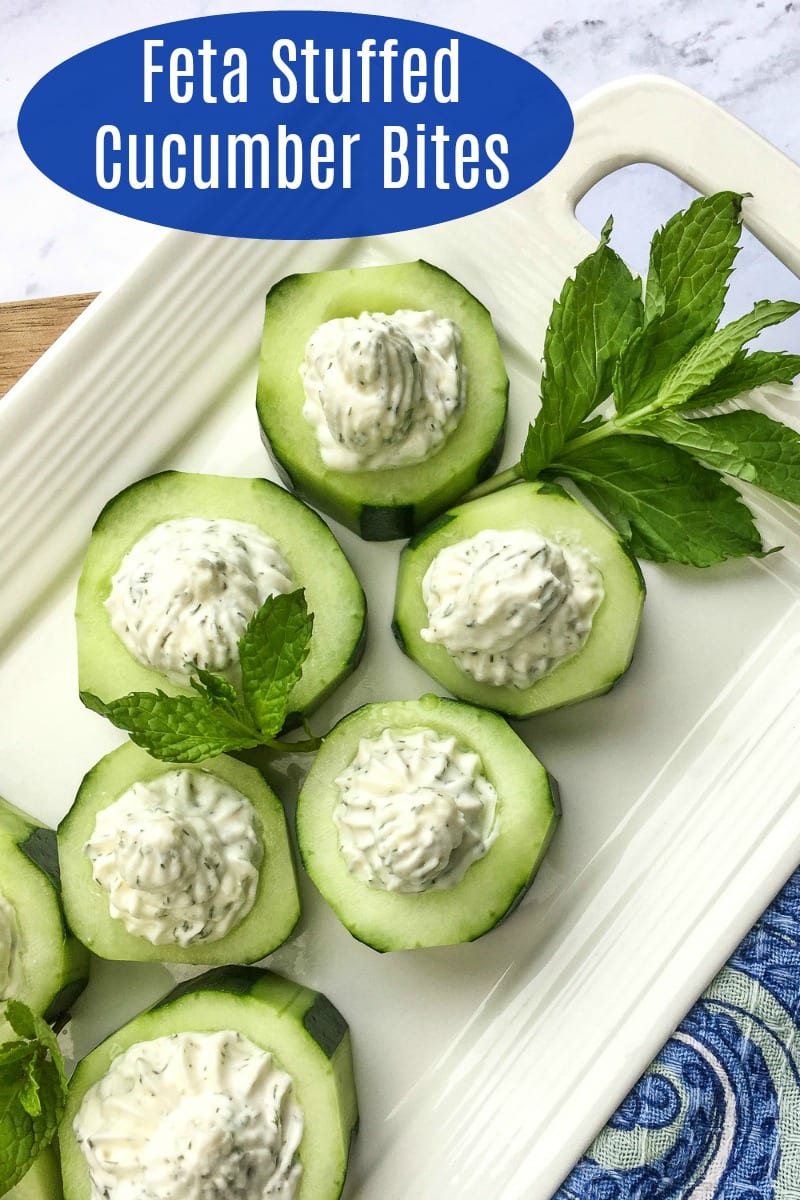 More from Mama Likes To Cook
Check out the rest of my vegetarian recipes, so you can get more great ideas for baking, cooking, blending and juicing.
Cucumber Recipes
Shopping Tips
For a beautiful assortment of kitchen necessities and food gifts for the whole family, check out the deals at these online stores.
Are you ready to have some delicious fun in the kitchen?