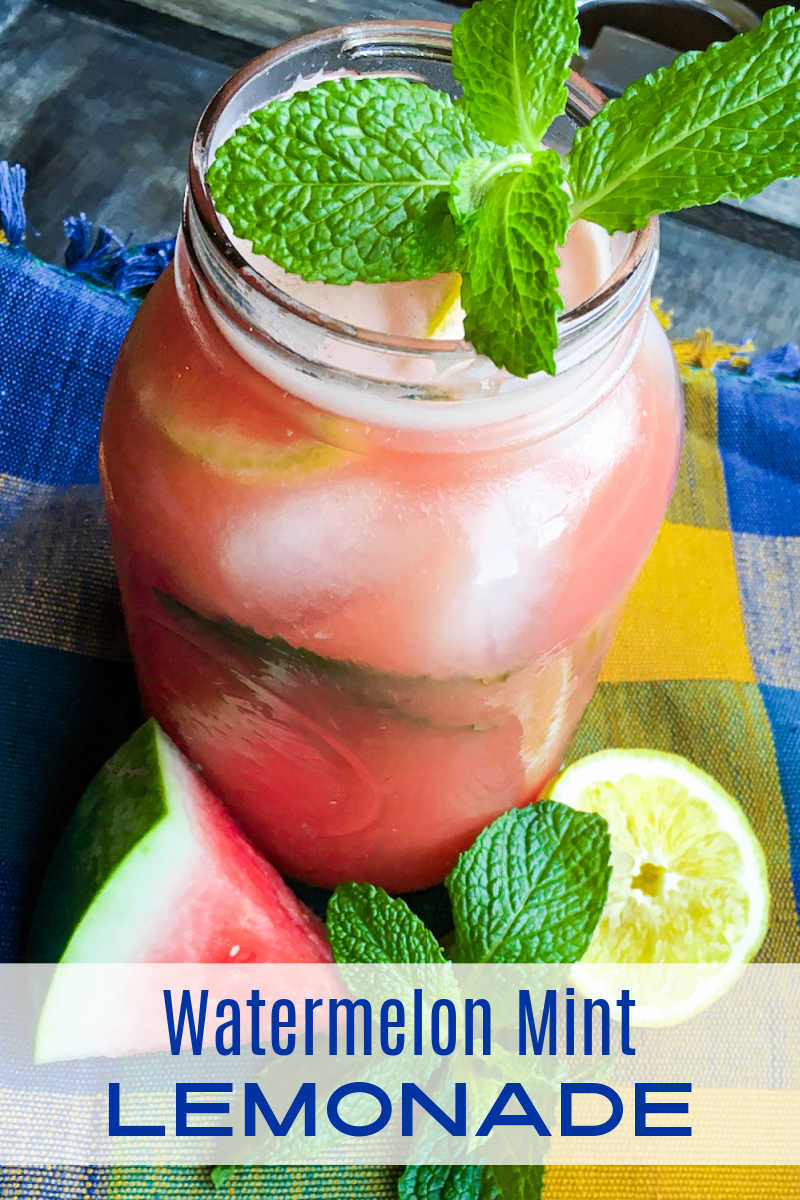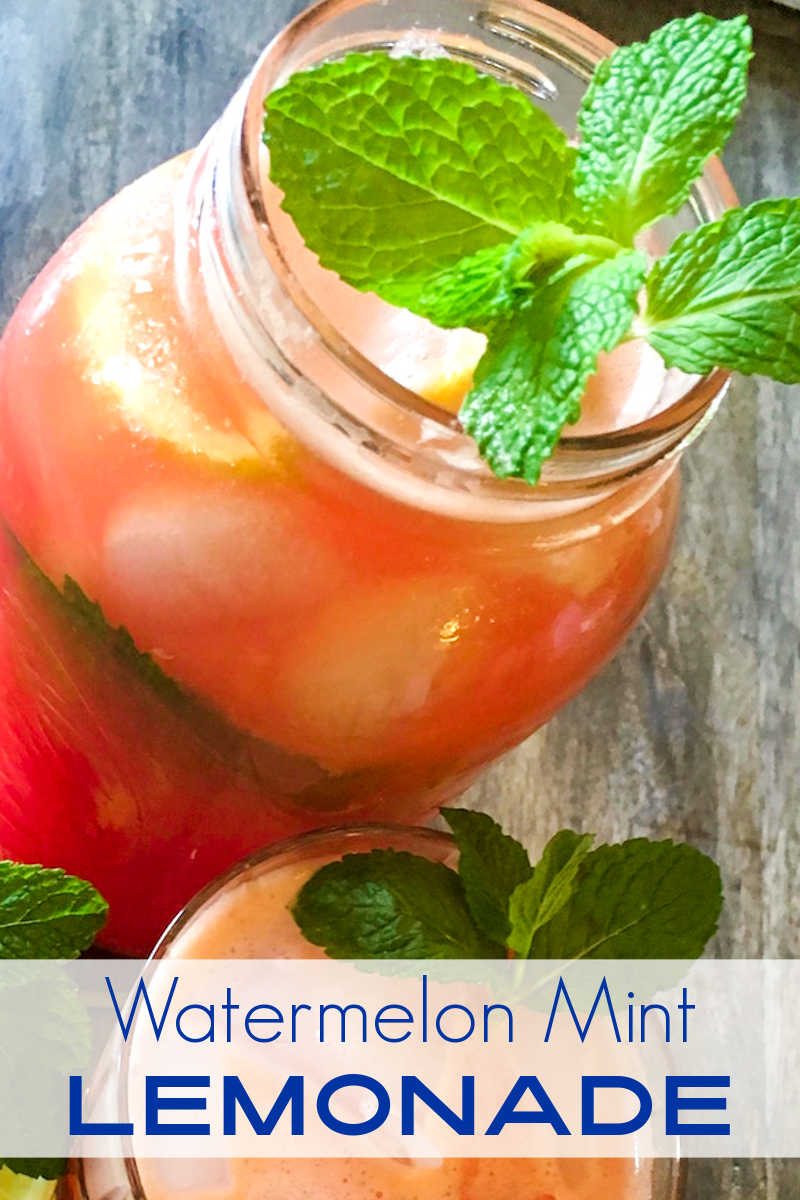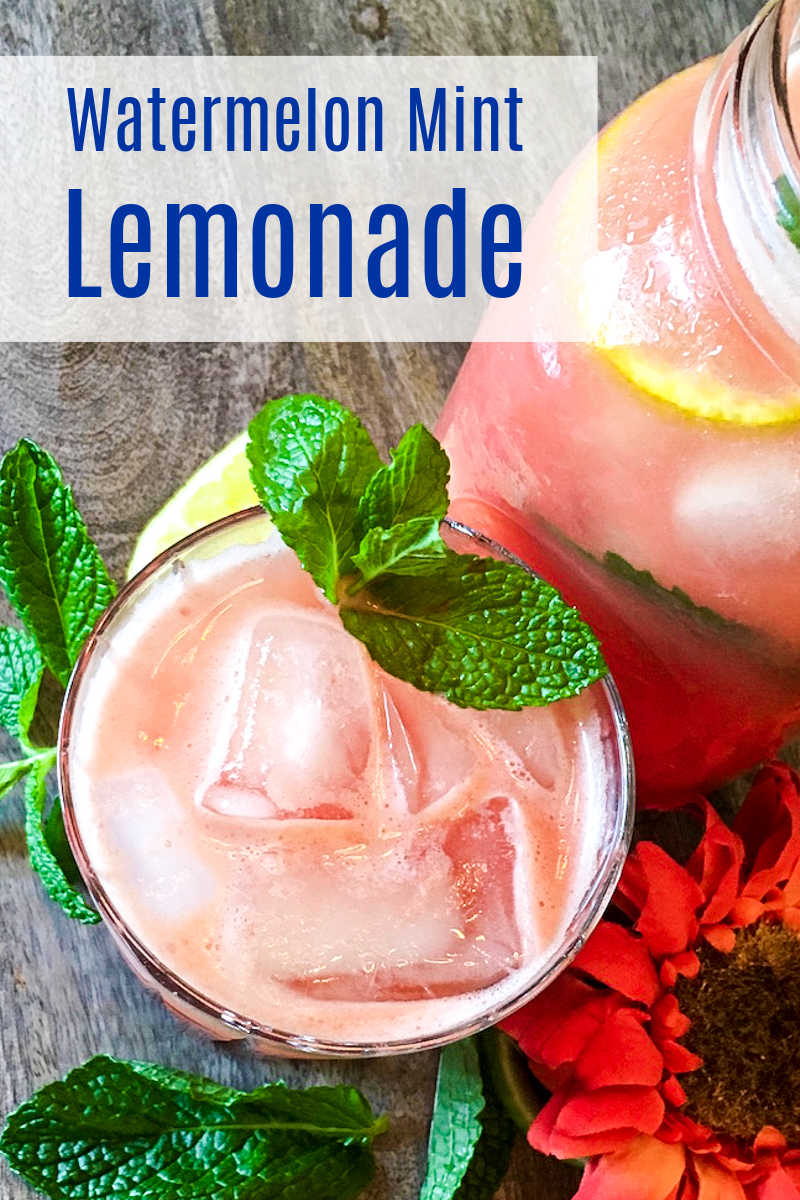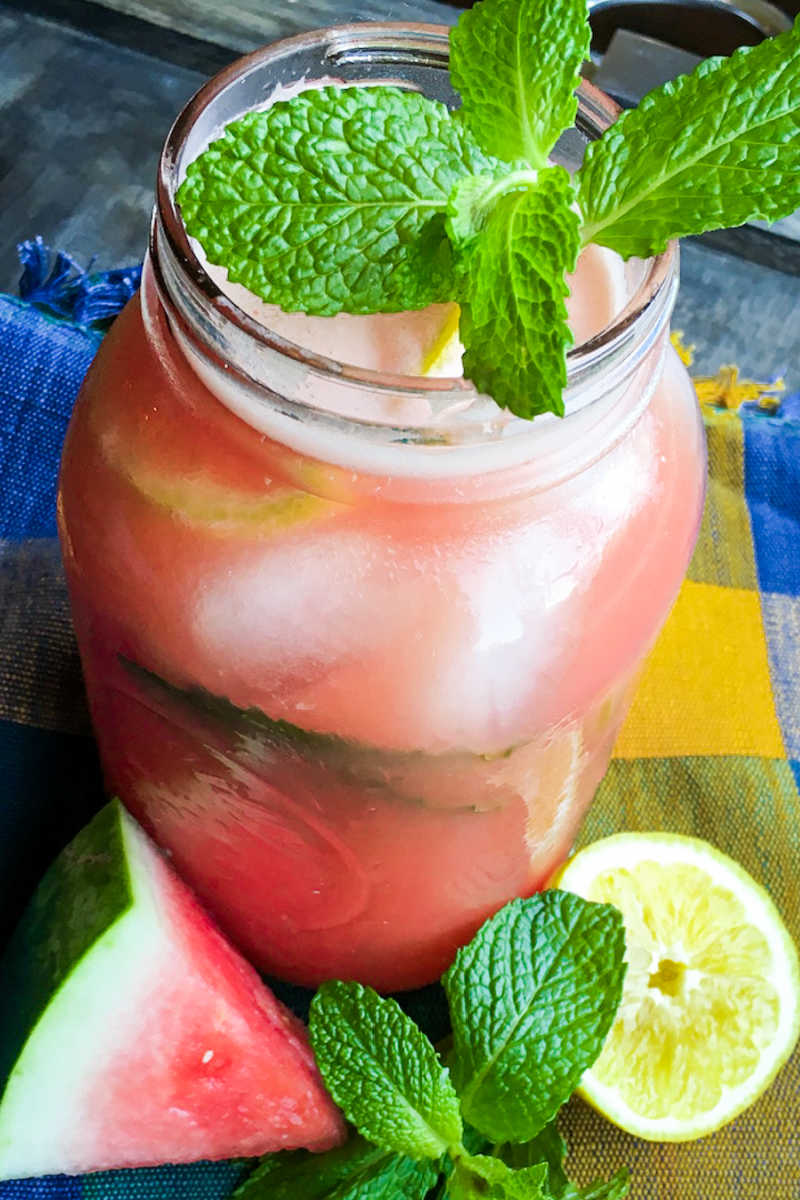 Lemonade with Watermelon and Fresh Mint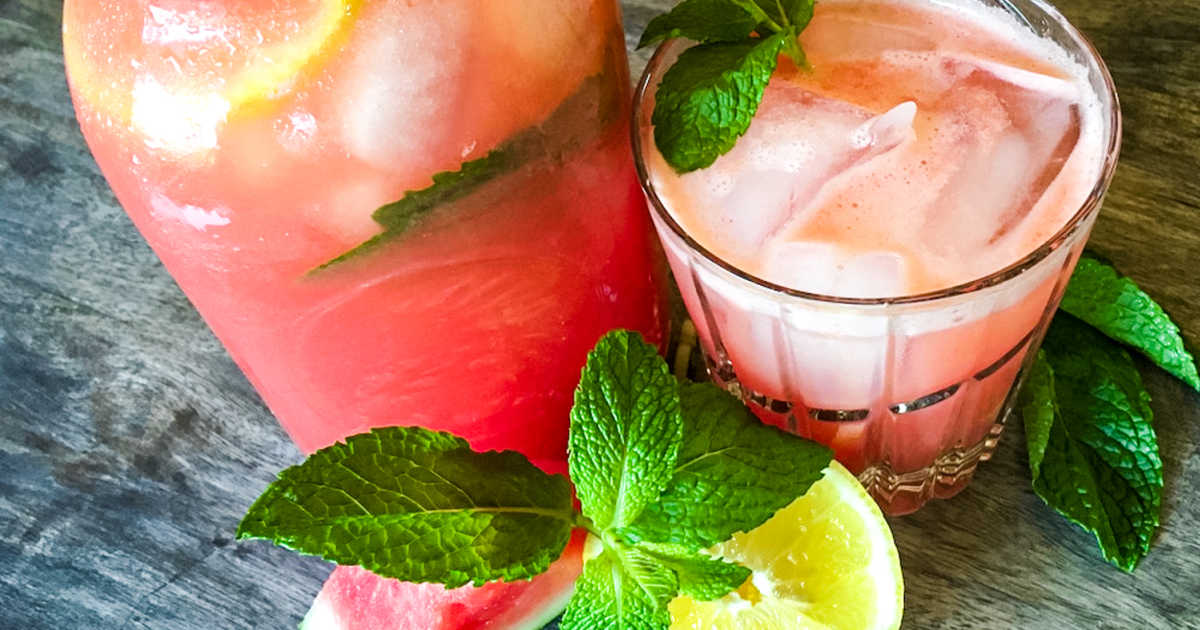 The fresh flavors of Summer are deliciously combined, when you drink this homemade watermelon mint lemonade.
Watermelon lemonade is simple to make, yet it tastes like a special treat.
Kids and adults will enjoy this refreshing beverage as you cool down during the hot Summer months.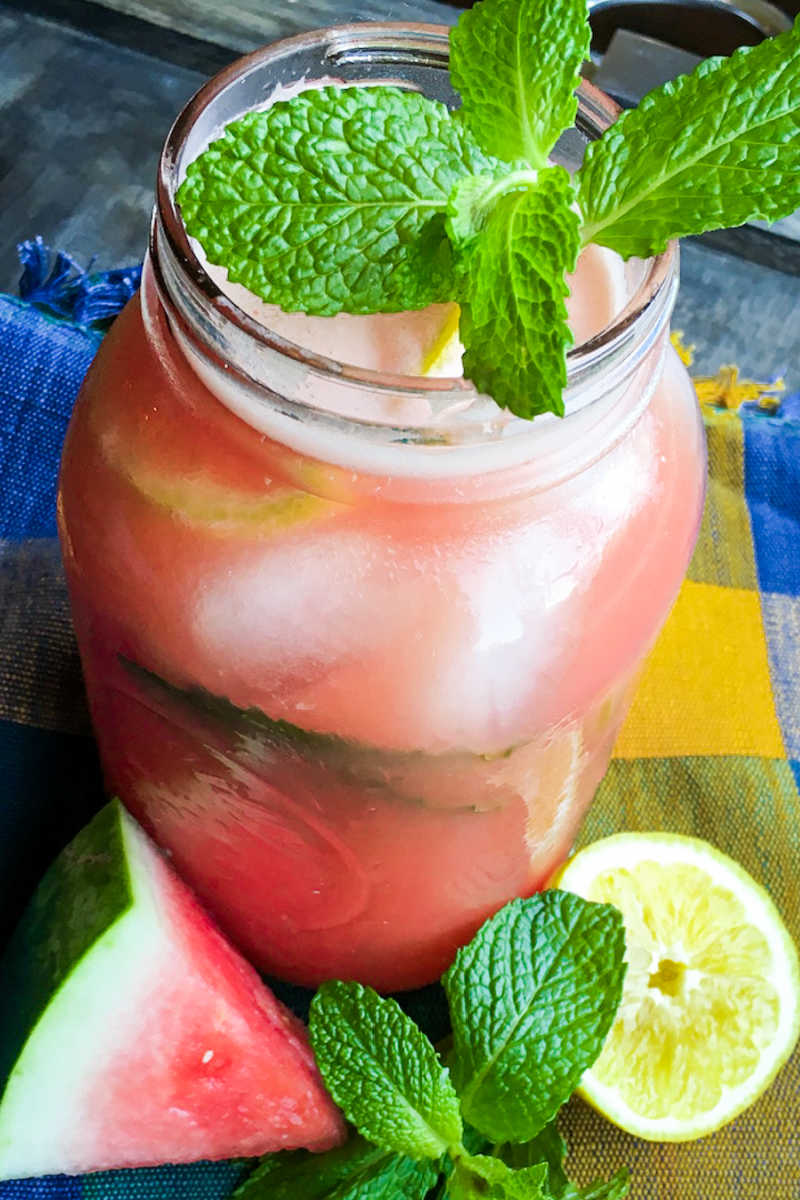 Watermelons can very a lot as to their flavor and natural sweetness throughout the season, so feel free to make adjustments to the recipe.
Early season watermelons may be less sweet, so you can add more of the mint simple syrup.
Peak season watermelons will be sweeter and more flavorful, so you may want less of the simple syrup and more water.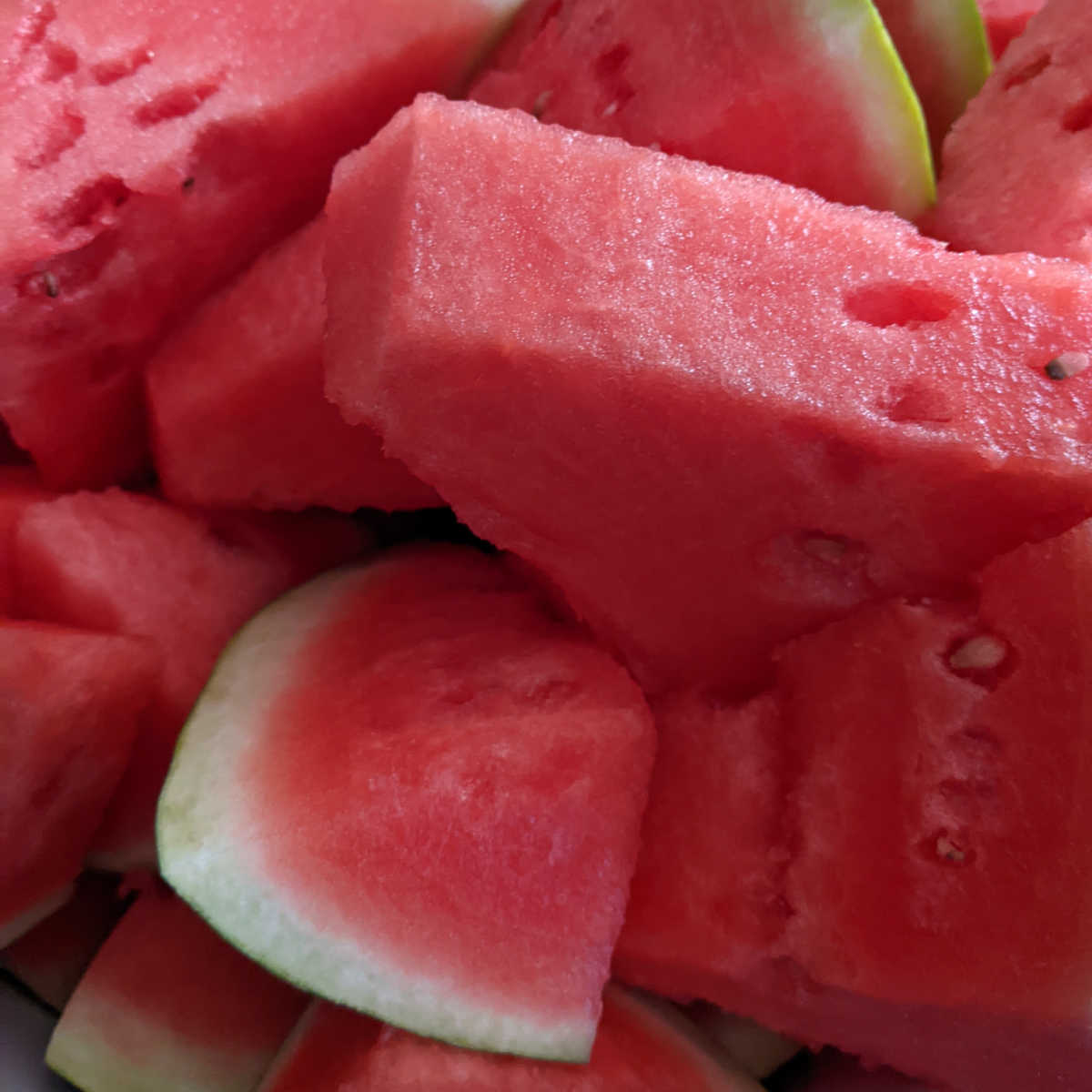 If you don't have fresh lemons, bottled lemon juice works fine.
Just make sure you use pure lemon juice instead of one with fillers.
The recipe as written is delicious, but feel free to adjust as needed to suit your family.
Enjoy!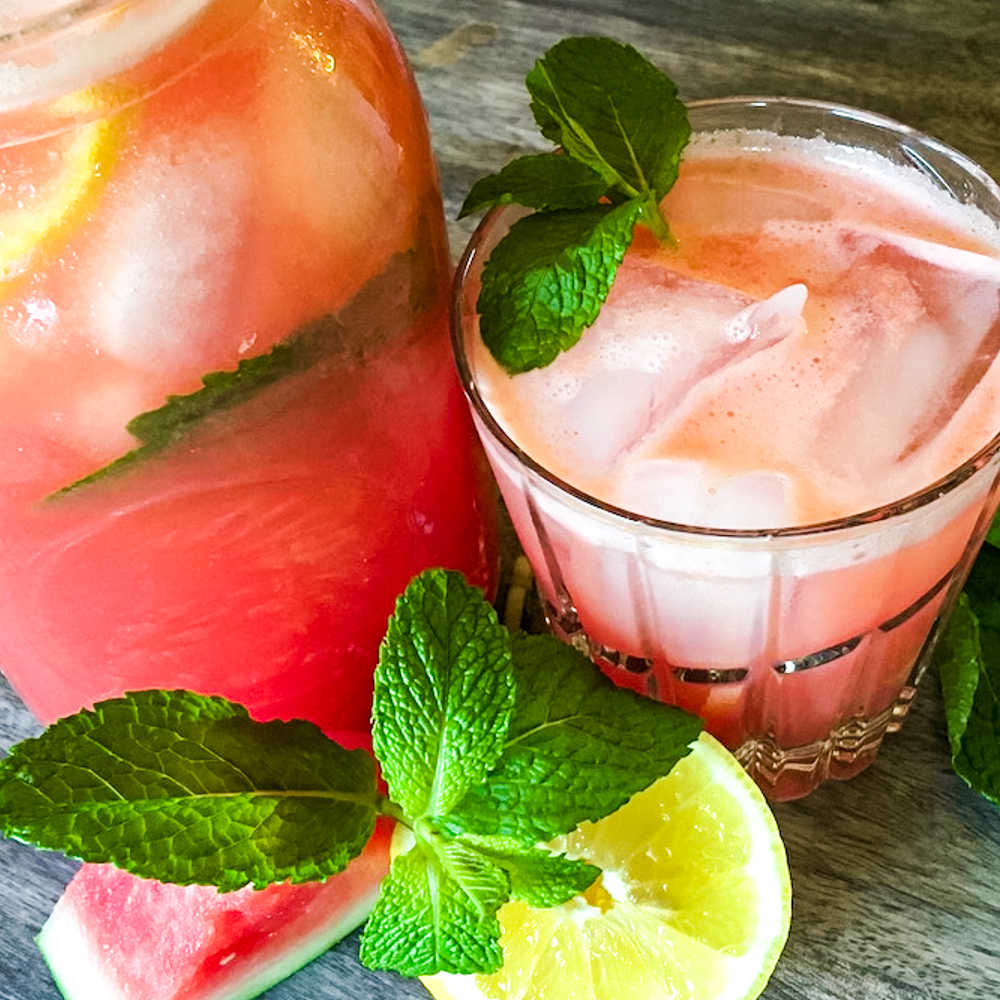 Watermelon Mint Lemonade Recipe
Prep time: 15 minutes
Cook time: 7-8 minutes
Serves: 4-6
Ingredients
Simple Syrup Ingredients
½ cup Granulated Sugar
½ cup Water
¼ cup Fresh Mint Leaves (stems removed, bruised and tightly packed)
Remaining Ingredients
6 cups Watermelon Chunks
¾ cup Lemon Juice
½ cup Cold Water
½ cup Fresh Mint Leaves (stems removed, bruised and tightly packed)
Ice
Garnish
Fresh Mint
Lemon Slices
Supplies
Saucepan
Mesh Strainer
Blender
Pitcher
Instructions
1) Add the sugar, water and crushed mint to a saucepan and set it to medium heat. Stir occasionally for 2-3 minutes, so the sugar dissolves completely. Reduce heat to low and simmer for about 5 minutes.
2) Remove the saucepan from the heat and strain to remove the mint leaves from the simple syrup. Set aside to cool.
3) Add the watermelon, lemon juice and cold water to a blender and blend until smooth.
4) Sweeten with the mint simple syrup. You may want to use all of it or just a little, depending upon your taste preferences and how sweet your watermelon is.
4) Add the remaining half cup of bruised mint leaves and the watermelon lemonade to your pitcher. Stir to combine.
5) To serve, pour over ice and garnish with fresh mint and a lemon slice.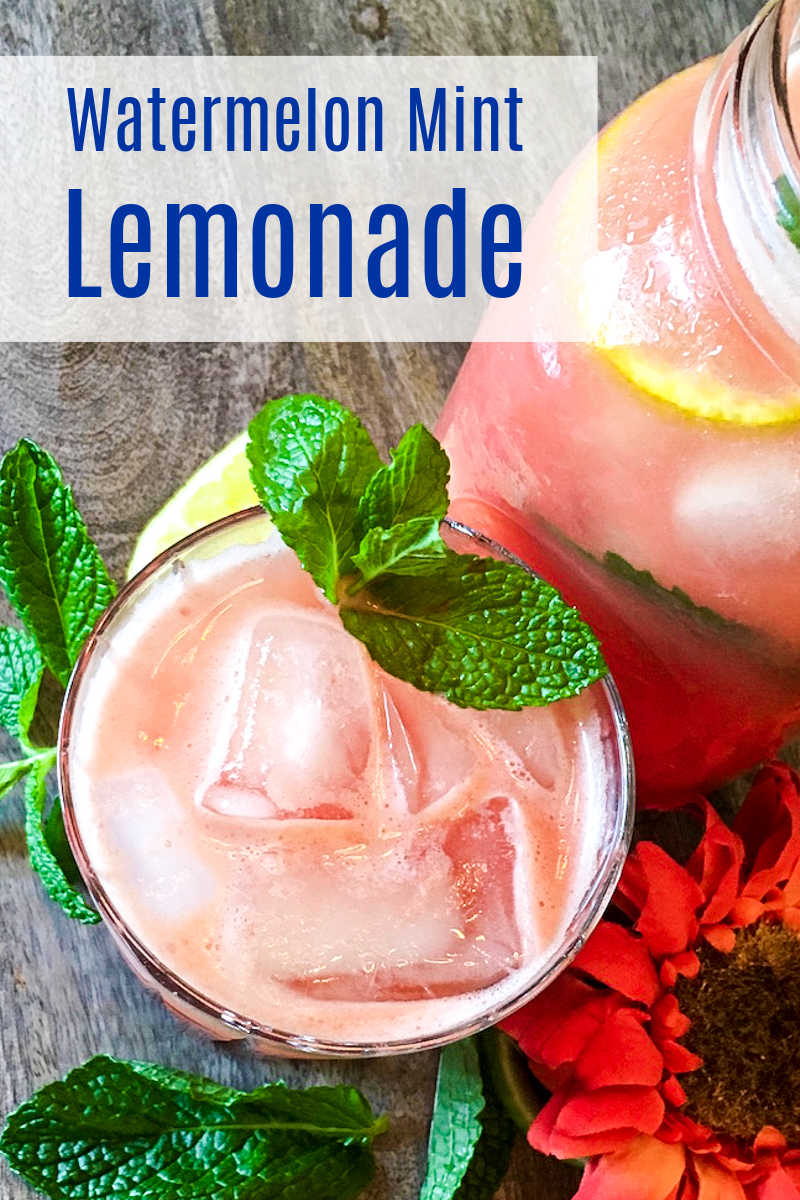 More from Mama Likes To Cook
Check out the rest of my vegetarian recipes, so you can get more great ideas for baking, cooking, blending and juicing.
Watermelon Recipes
Refreshing Drink Recipes
Shopping Tips
For a beautiful assortment of kitchen necessities and food gifts for the whole family, check out the deals at these online stores.
Are you ready to have some delicious fun in the kitchen?