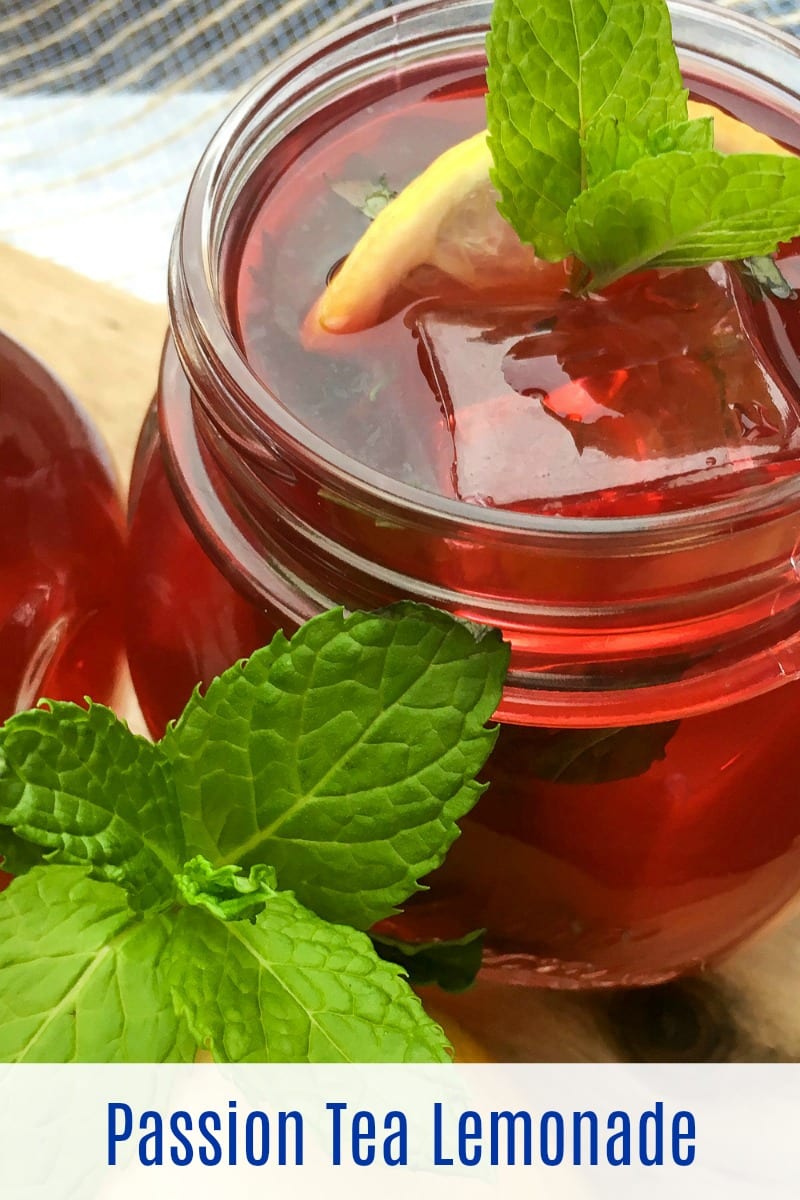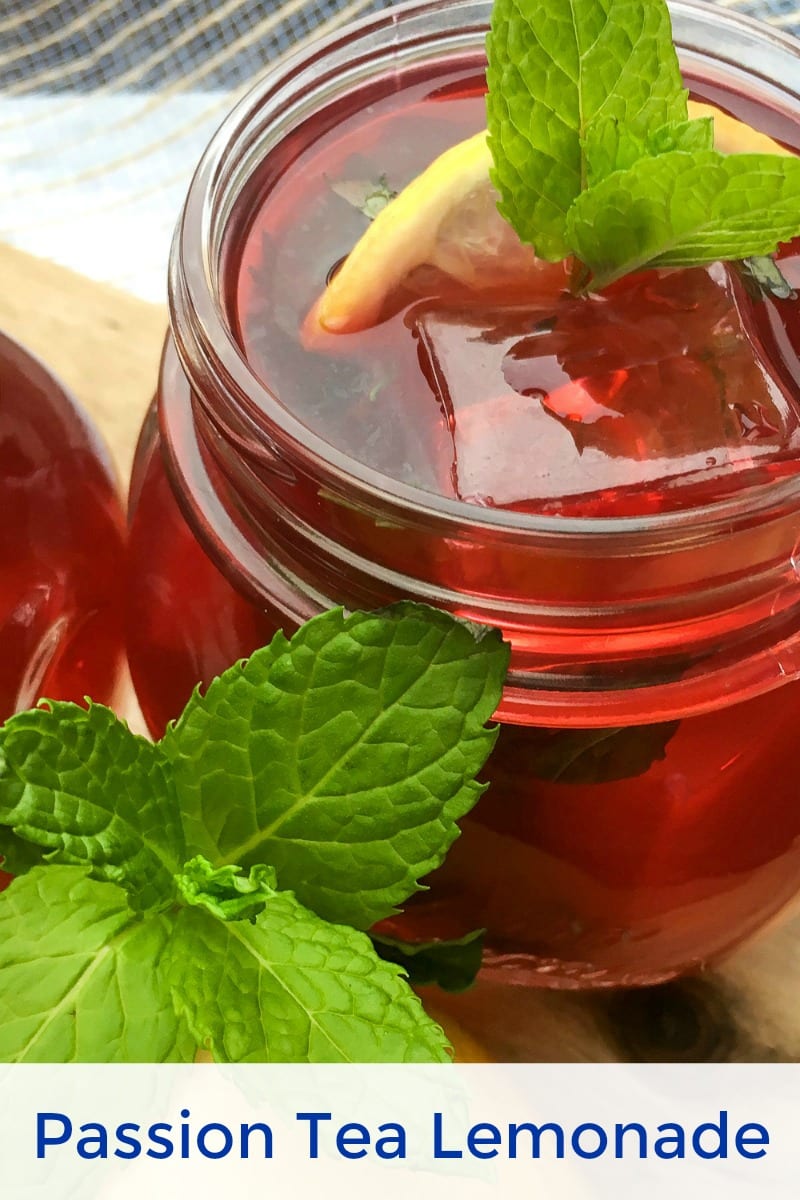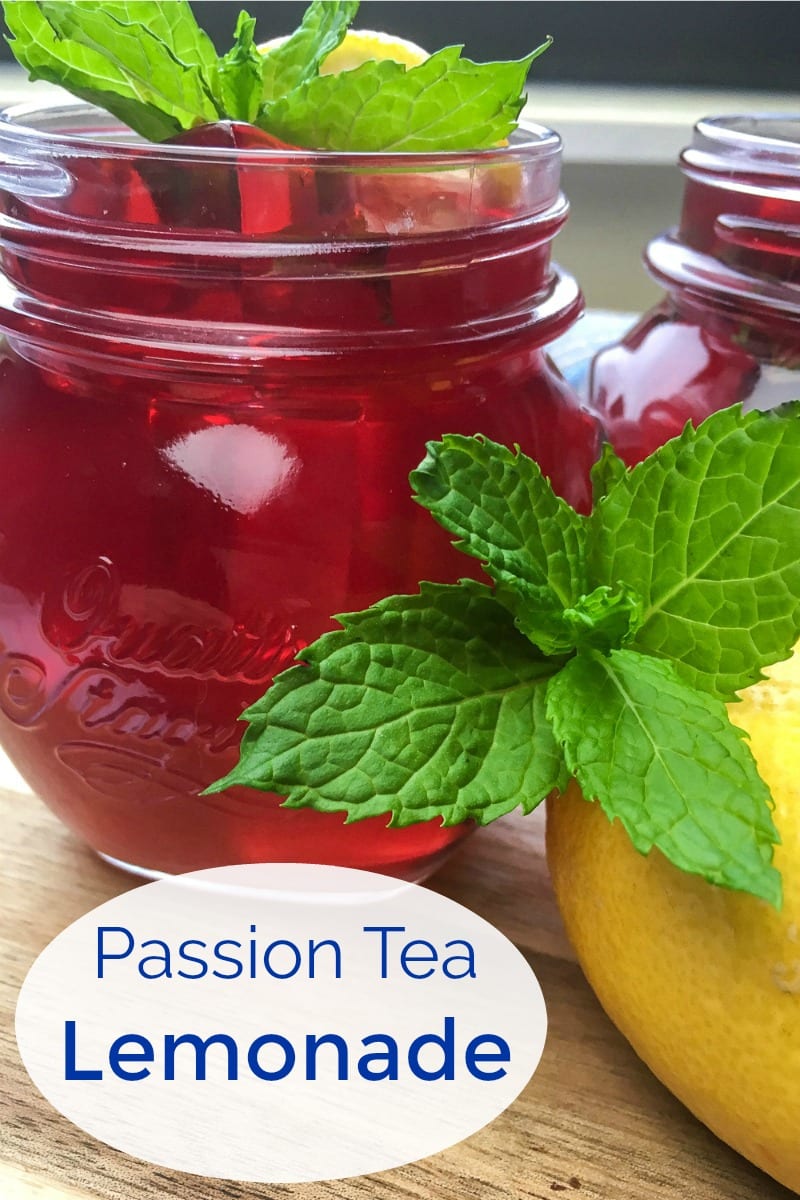 Starbucks copycat with NO refined sugar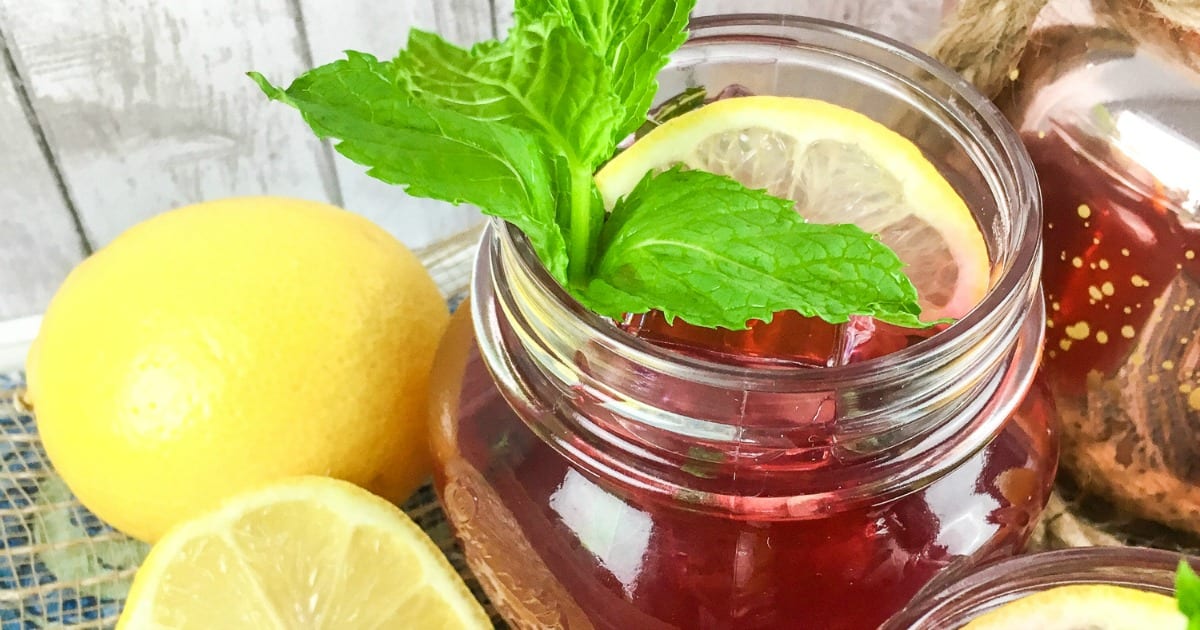 Passion iced tea lemonade is a tasty way to keep cool, when the weather is warm.
This Starbucks copycat is made without refined sugar, so it is similar but not exactly what you'll get from them.
The lemonade is refreshing and flavorful, but it is sweetened with pure maple syrup instead of cane sugar.
I like it, when I can drink an alternative beverage at home that is a bit healthier and easier on the budget.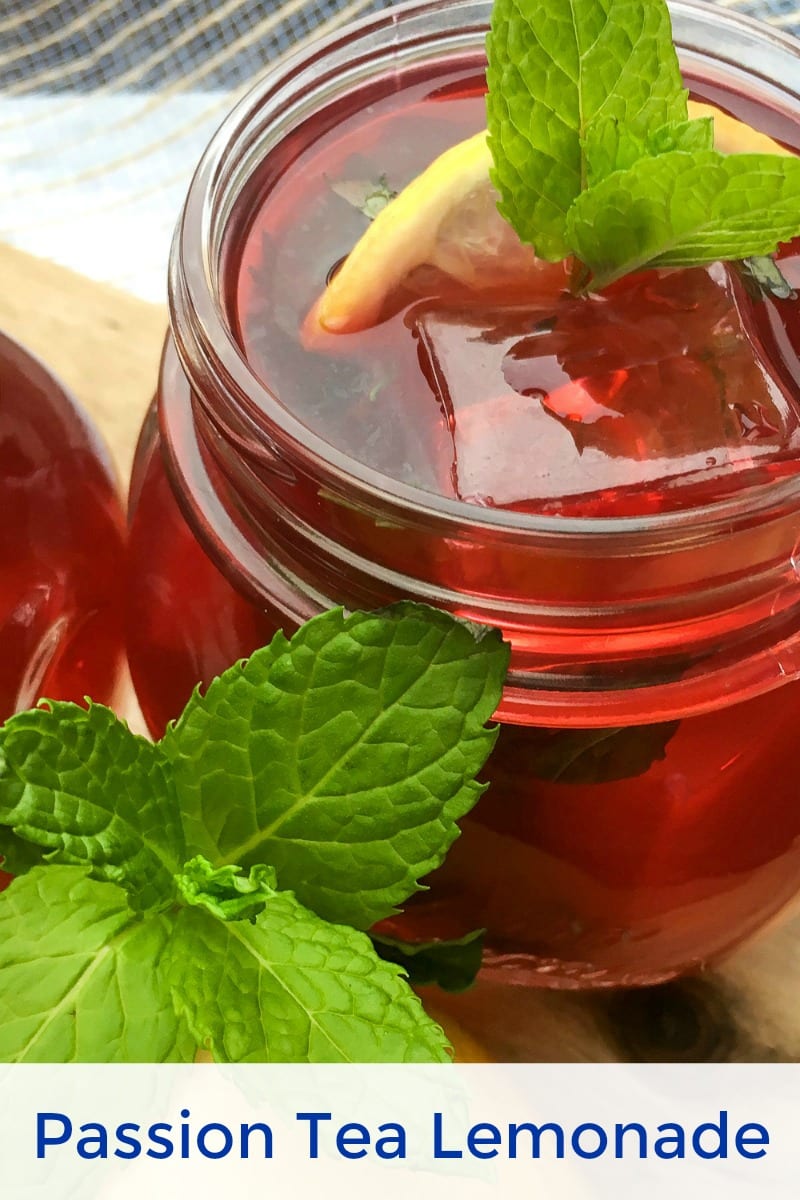 The original lemonade is made with TAZO Passion Tea bags, which contain hibiscus and other ingredients.
If you don't have this exact blend, you can substitute hibiscus flowers and it will still be delicious.
Here in Southern California, hibiscus is often labeled with its Spanish name, jamaica. I can buy it in bulk at a local Mexican market or online at Amazon.
Use the TAZO blend for a more authentic copycat drink, but either way it is delicious!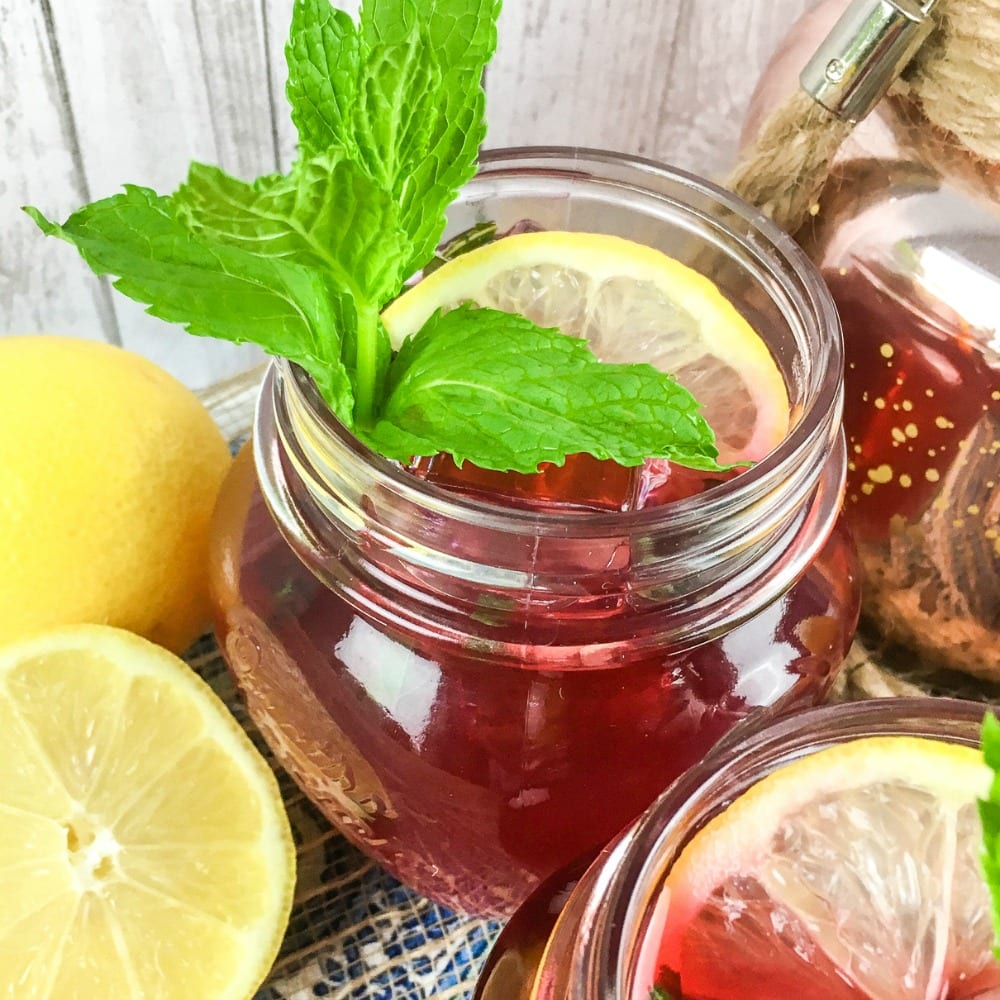 Passion Iced Tea Lemonade Recipe
Prep time 10 minutes
Cook time 5 minutes
Serves 4
Ingredients
5¼ cups Water
4 Tazo Passion Tea Bags
¼ cup Maple Syrup
4" piece Lemongrass, chopped
1 large Cinnamon Stick
½ cup Lemon Juice
Ice, to serve
Garnish
Fresh Mint
Lemon Slices
Supplies
Tea Kettle or Saucepan
Small Saucepan
Measuring Cup
Mesh Strainer
Pitcher
Mason Jars to Serve
Instructions
1) Bring 5 cups of water to a bowl in a kettle or saucepan. Remove from heat and add tea bags. Steep for a few minutes and then discard tea bags.
2) Prepare a simple syrup in a second pan. Add remaining 1/4 cup water, maple syrup, cinnamon stick and lemongrass to the pan. Bring to a simmer and cook for about 5 minutes, so that the mixture thickens.
3) Pour the syrup through a mesh strainer and discard the solids. Let the remaining syrup sit for a few minutes, so that it cools.
4) Add the passion tea, lemon juice and simple syrup to a pitcher and stir to combine. Refrigerate the tea until ready to serve.
5) To serve, fill mason jars with ice and top with iced tea. Garnish with a lemon slice and a sprig of fresh mint.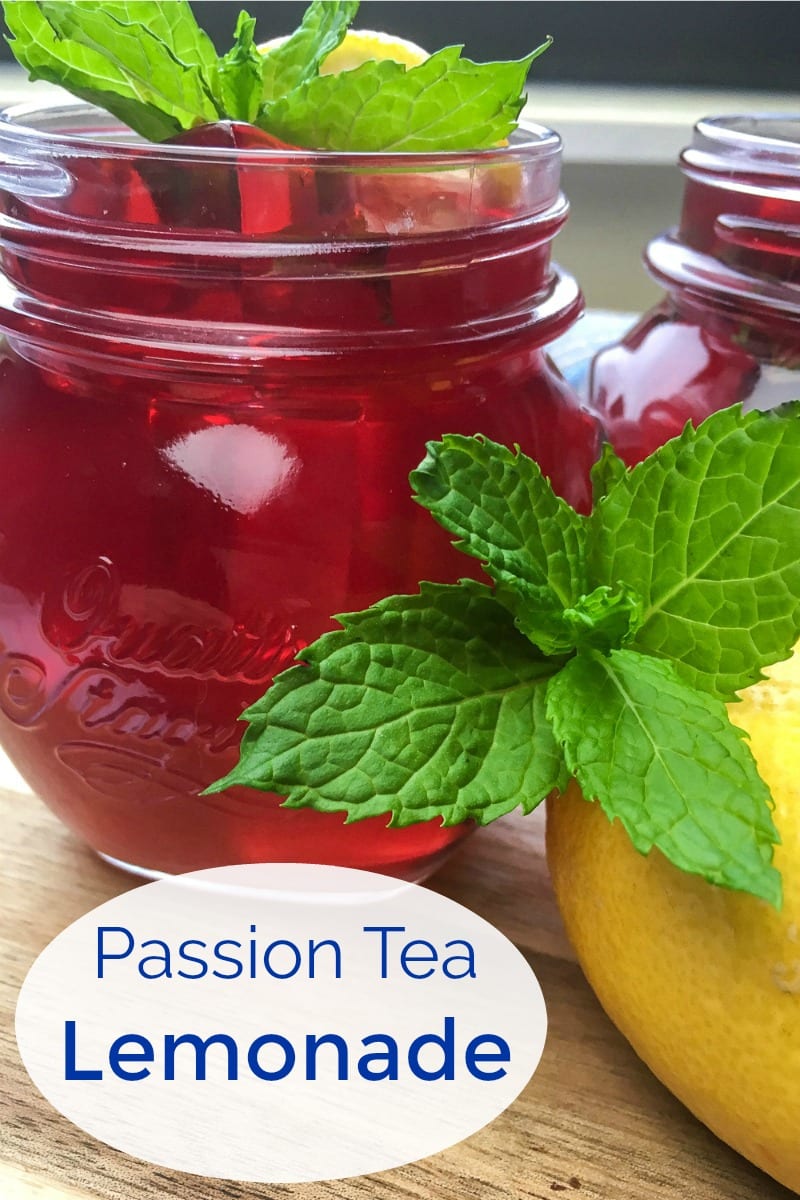 More from Mama Likes to Cook
Check out my other beverage recipes, so you can get more drink inspiration.
Following are a few of my favorite refreshing drinks:
Then take a look at my other vegetarian recipes, so you can have even more delicious fun in the kitchen!