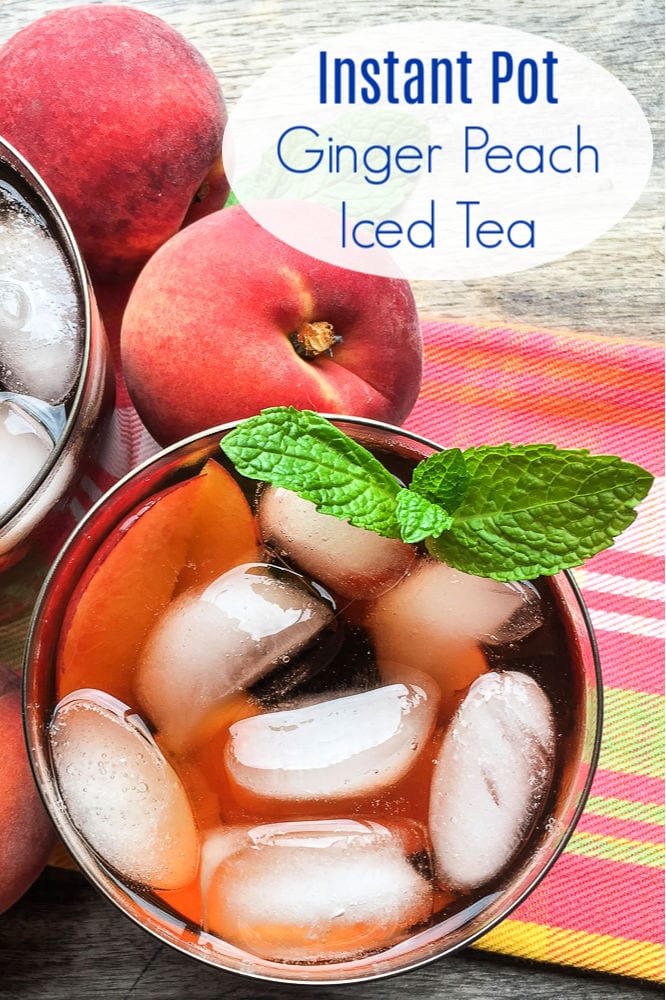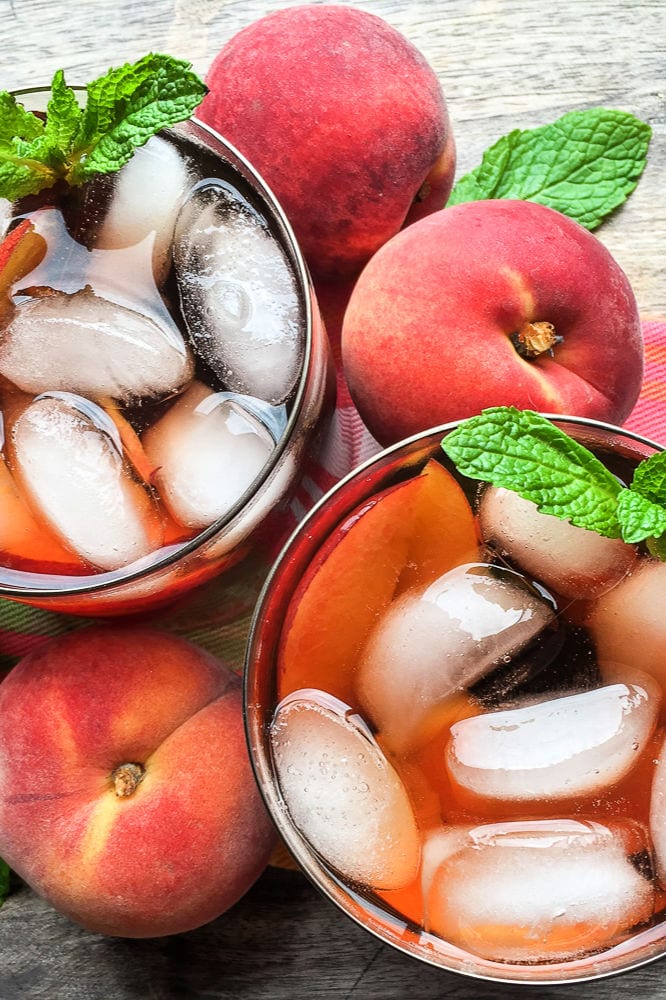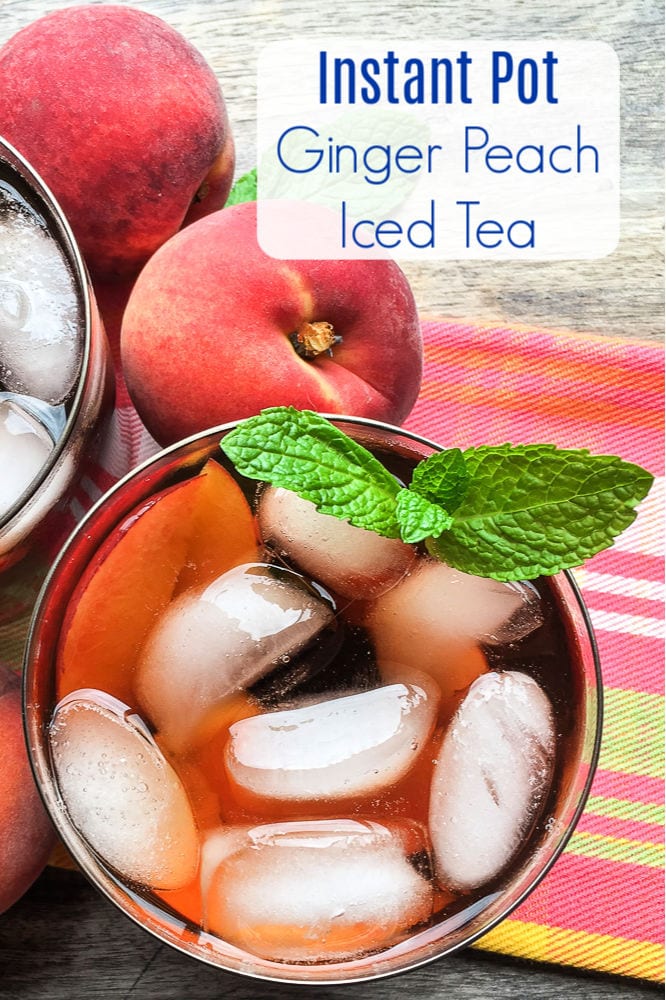 Refreshing Fresh Fruit Tea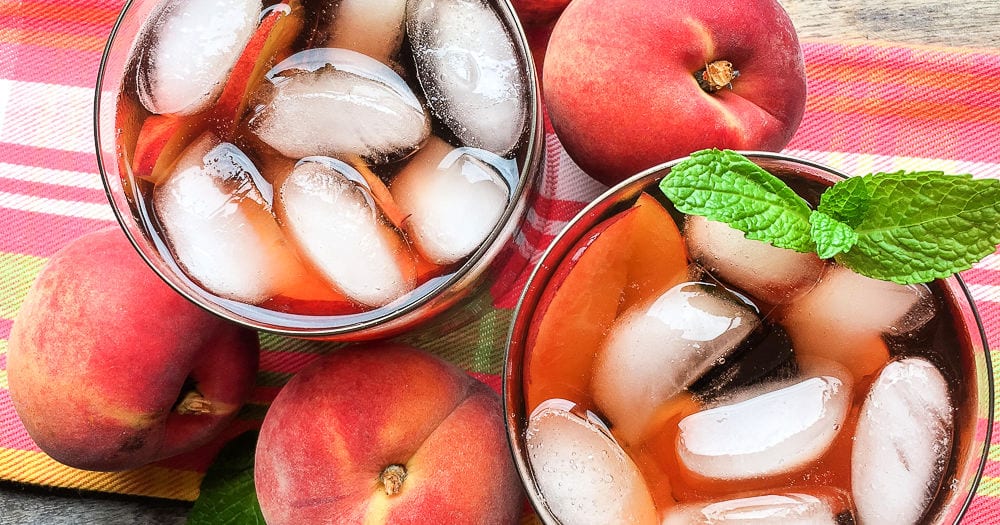 Try my Instant Pot ginger peach iced tea, when you want a refreshing cold drink that is bursting with fresh fruit flavor.
The tea is made with fresh peaches, so you get the taste of real peaches instead of just peach flavoring.
Ginger gives this refreshing beverage a nice little kick!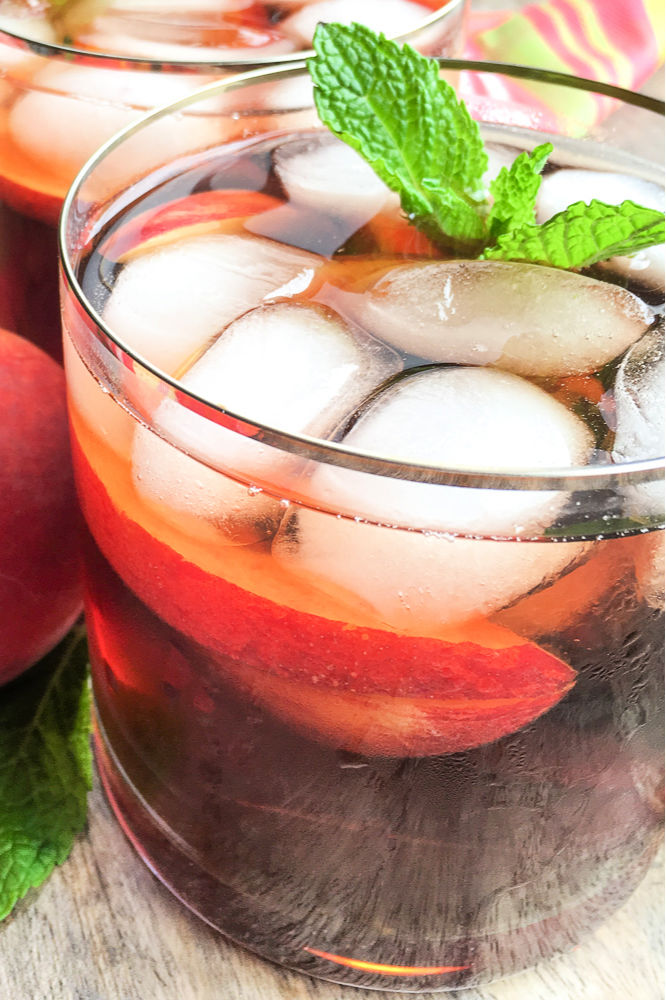 You can make this tea unsweetened, if that is what you prefer.
Or you can add your favorite sweetener.
I love that there are so many alternatives to regular sugar, so you can use your favorite.
Personally, we have been using monk fruit at home and love the zero calorie sweetness without an aftertaste.
Enjoy!
Instant Pot Ginger Peach Iced Tea Recipe
Prep time 5 minutes
Cook time 15 minutes + time to come to pressure
Serves 6-8
Ingredients
8 cups Water
6 Black Tea Bags (I love Sadaf Tea)
4 Peaches
1 T Fresh Ginger, minced
Optional
Agave Nectar, Monk fruit, Maple Syrup or other sweetener
Garnish
Peach
Fresh Mint
Supplies
Instant Pot
Knife
Fine Mesh Strainer
Glass Pitcher
Instructions
1. Remove tags from tea bags and cut peaches into chunks. Add water, tea bags, peach chunks and minced minger to instant pot and stir.
2) Put the lid on and lock it into place. Switch the vent to "sealing" and set the Instant Pot to manual on normal for 5 minutes.
3) When time is up, allow the pressure to release naturally for about 10 minutes. Then do a quick release, so that any remaining pressure escapes.
4) Strain through a fine mesh strainer into a glass pitcher. Add sweetener, if desired.
5) Cool for 15 minutes or more. Then serve over ice with a garnish of peach slices and fresh mint.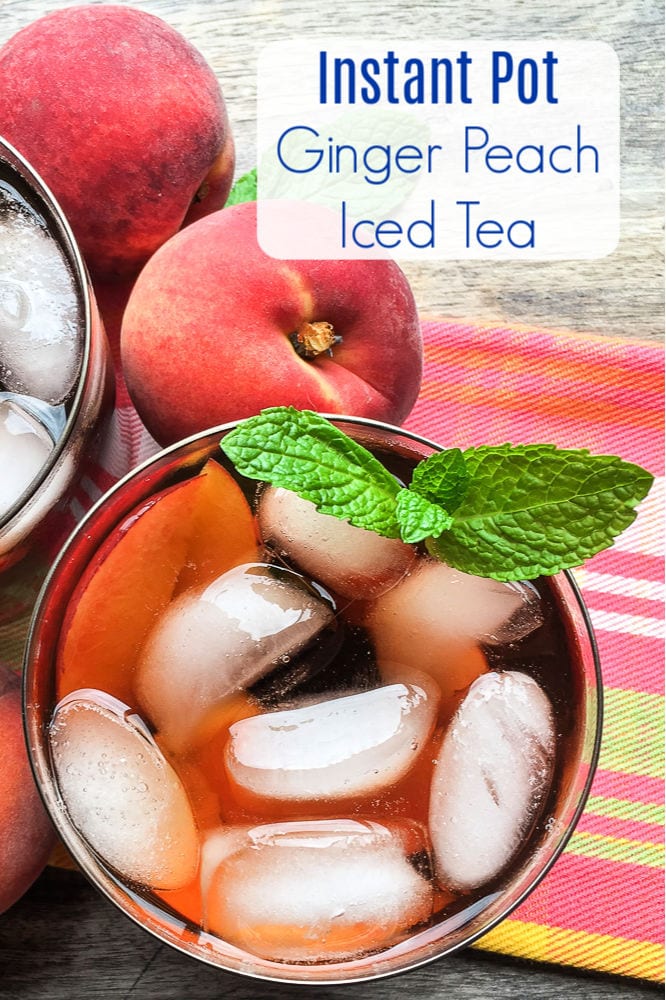 More from Mama Likes To Cook
Ginger Recipes