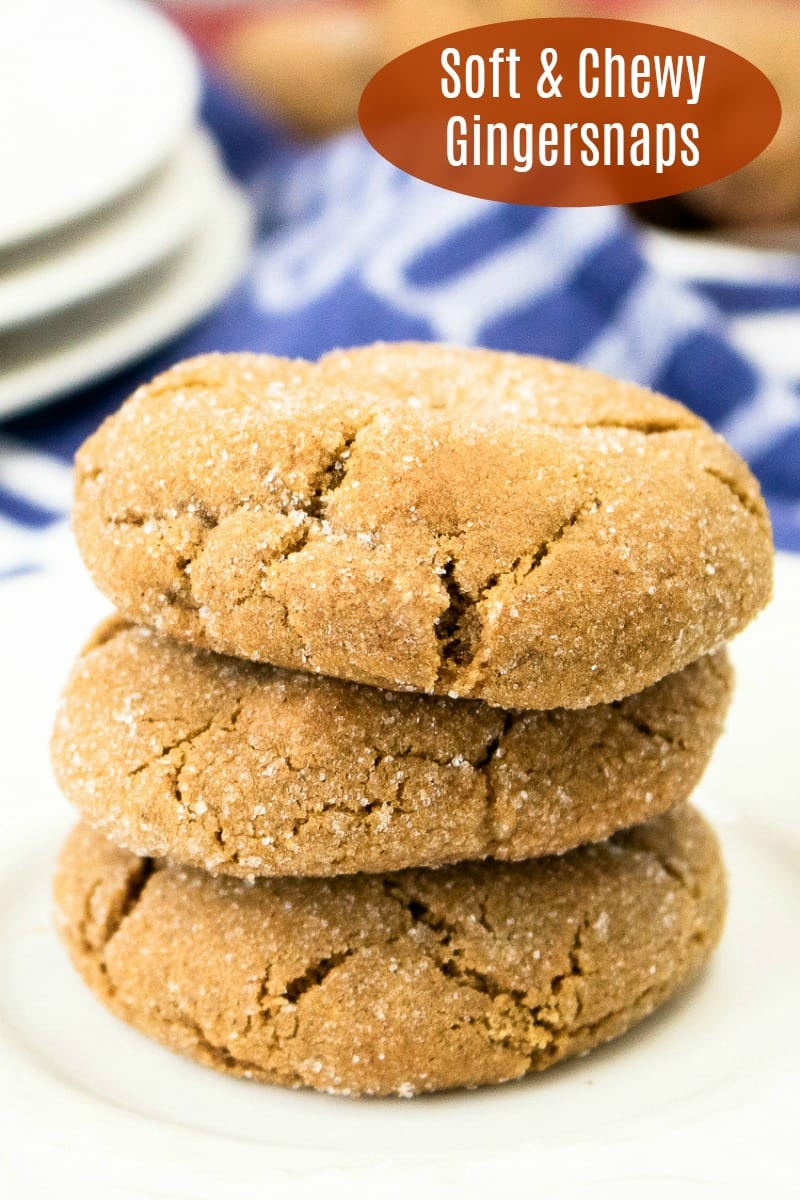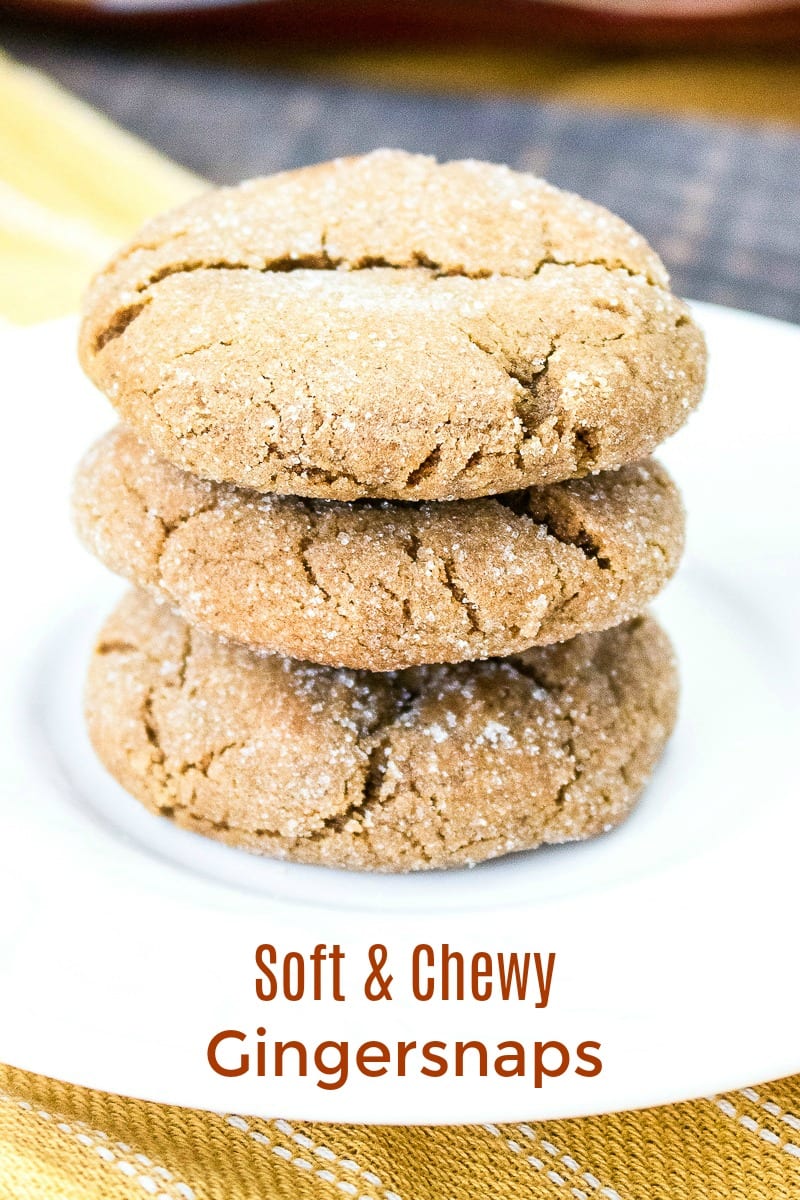 Old Fashioned Ginger Snap Cookies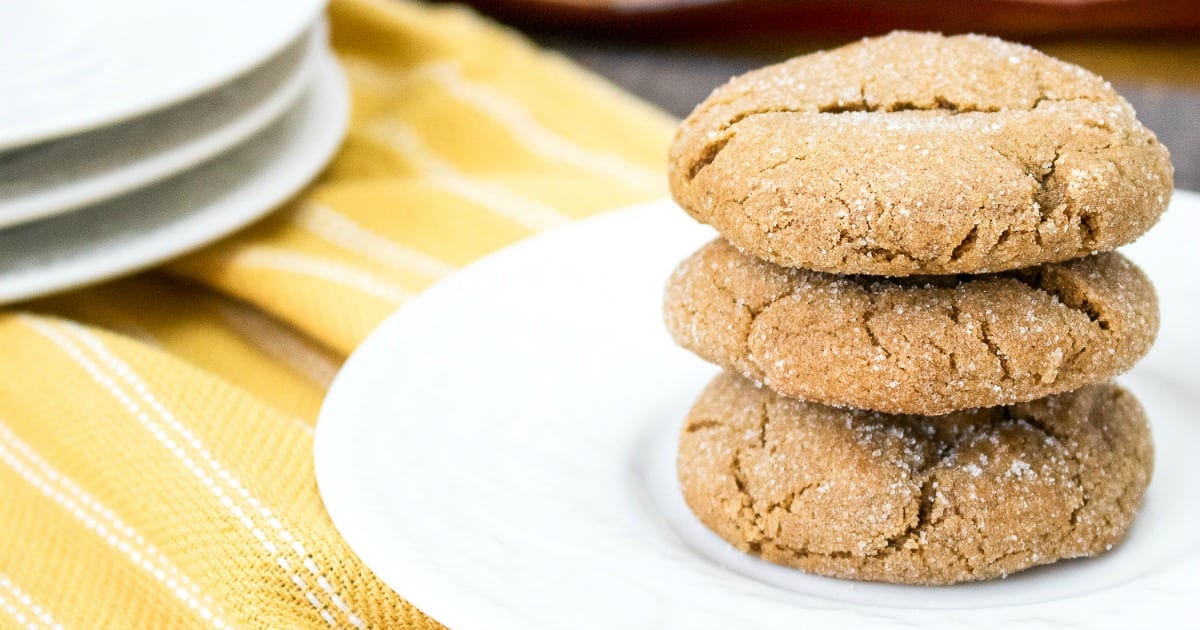 When you need a little something sweet, these soft and chewy gingersnap cookies are a real treat.
They have a delicious ginger taste, and I definitely prefer chewy cookies.
I can remember making a similar cookie, when I was first learning to bake cookies on my own at about age 10.
It was fun to roll the dough into balls and then coat them with sugar.
Naturally, I enjoyed smelling them while they baked and eating them when they were done.
In addition to tasting great, these chewy ginger cookies bring back many happy memories from my childhood.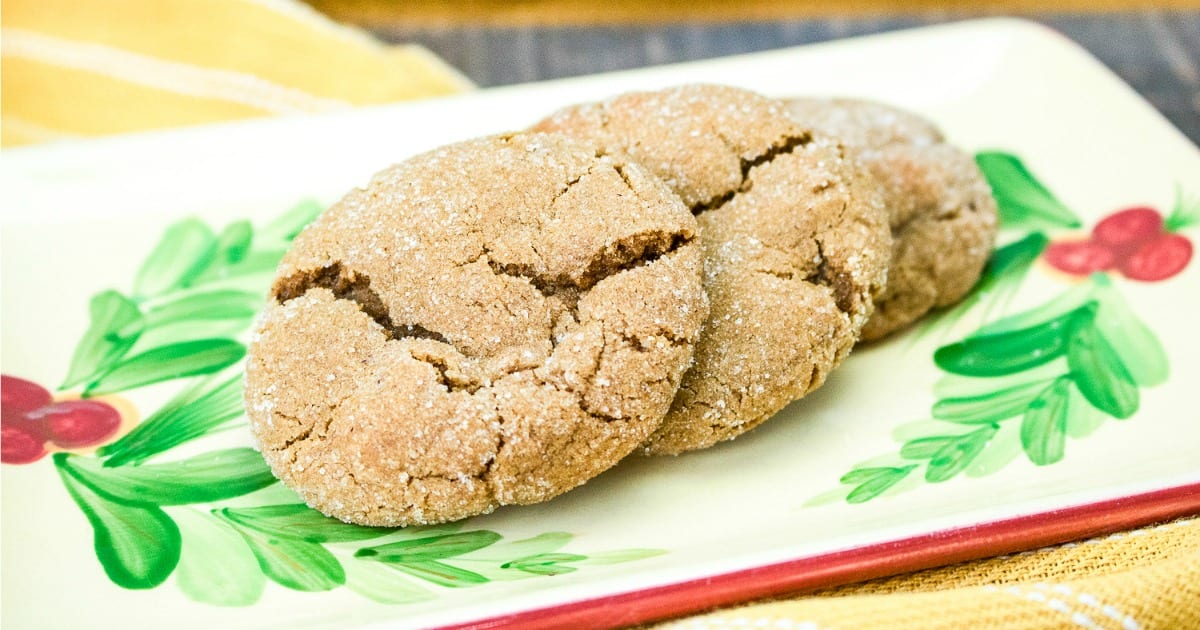 I often think of gingersnaps as being holiday cookies, since this is the time of year that we also enjoy gingerbread cookies and gingerbread houses.
But, you will want to enjoy these chewy ginger cookies throughout the year.
Eat them at home or take them to a party or bake sale. They are a good choice to a class party, since there are no nuts.
Enjoy!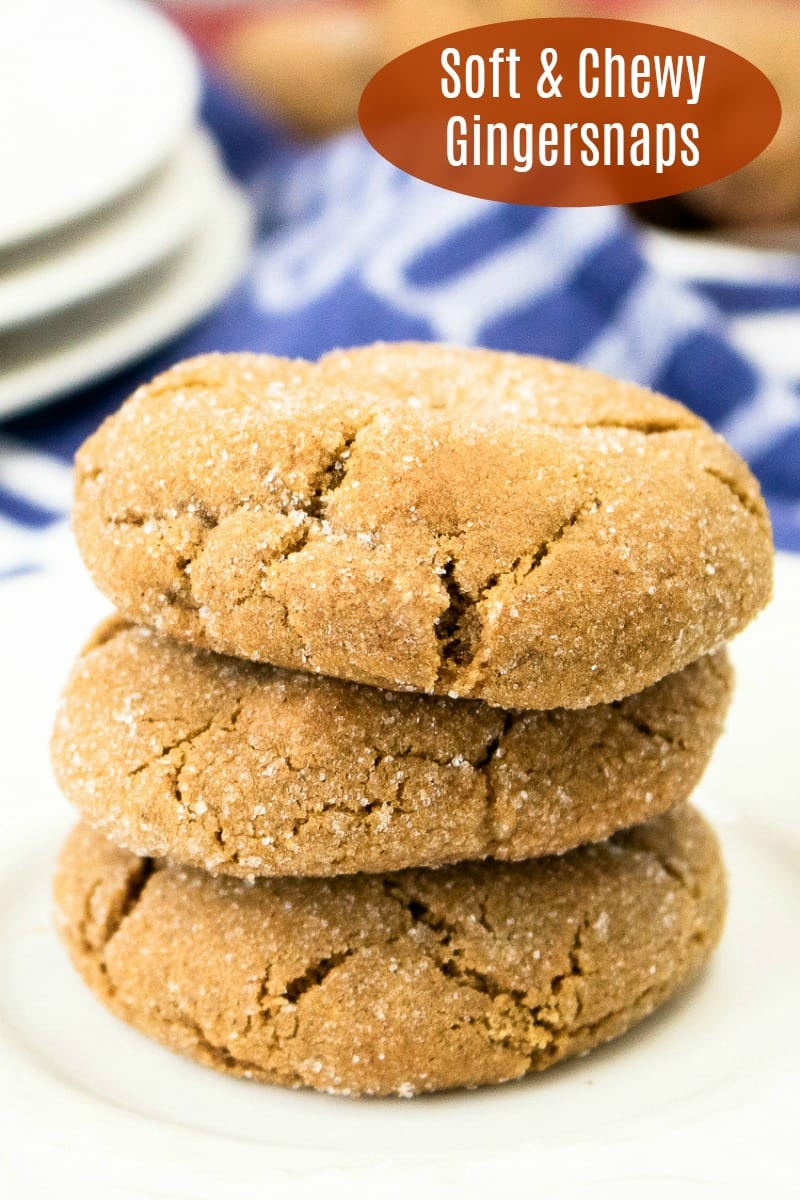 Soft and Chewy Gingersnap Cookies Recipe
Makes 4 dozen cookies
Ingredients
½ cup Unsalted Butter, softened
1 cup Shortening
1 cup Granulated Sugar
1/2 cup Molasses
1 cup Brown Sugar
2 Large Eggs, room temperature
4½ cups All-purpose Flour
2 t Ground Cinnamon
1 t Ground Cloves
2 T Ground Ginger
2 t Baking Soda
½ t Salt
Supplies
Mixer
Mixing Bowl
Baking Sheets
Parchment Paper
Wire Rack
Instructions
1) Cream butter, shortening, brown sugar and 1/2 cup of granulated sugar with a mixer.
2) Add in the molasses and eggs and mix until thoroughly incorporated.
3) Combine the dry ingredients in a separate bowl – flour, cinnamon, cloves, ginger, baking soda and salt. Set the mixer to low speed and slowly add this dry mixture until completely mixed together.
4) Chill dough in refrigerator for one hour.
5) Preheat oven to 375° and line baking sheets with parchment paper.
6) Form chilled dough into 1 inch balls and roll balls in the remaining 1/2 cup of granulated sugar.
7) Place sugar coated dough balls onto the parchment paper covered baking sheets. Leave 2 inches between each ball, since they will spread while baking.
8) Bake for 8-11 minutes until cookies are browned and cooked through. Cool on a wire rack.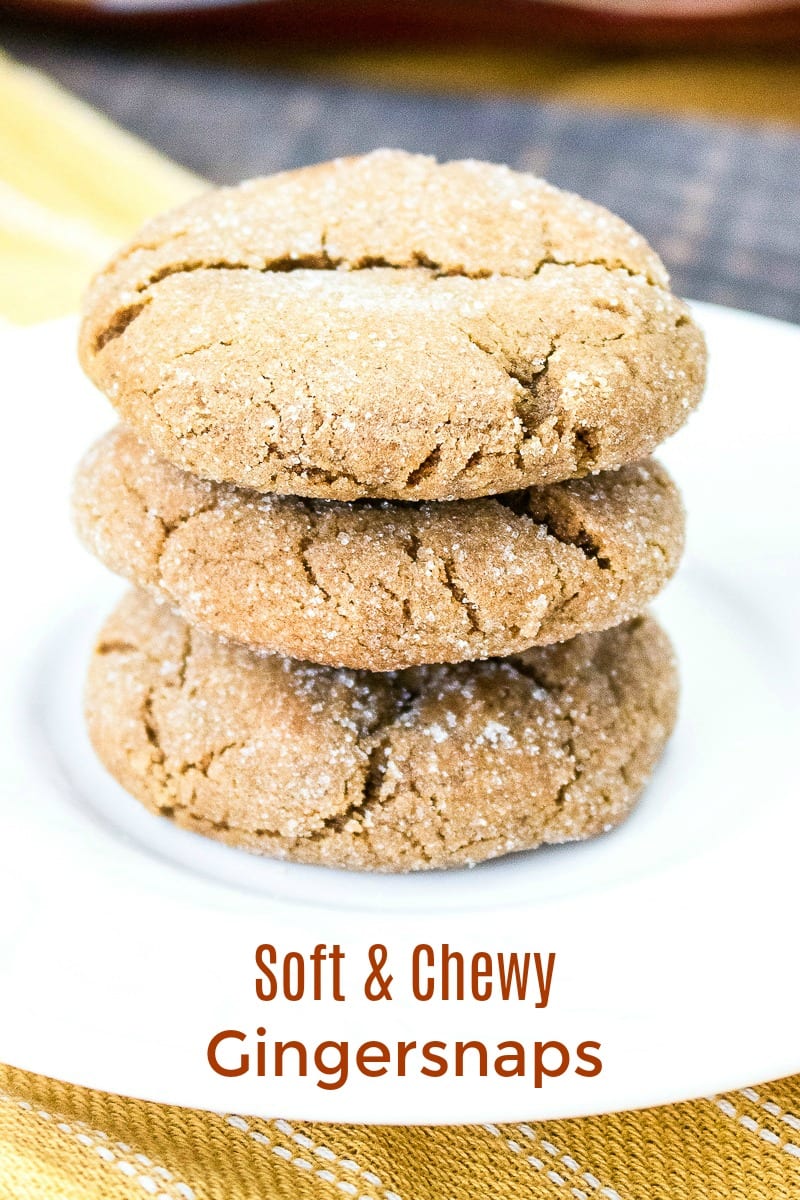 Check out my other dessert recipes, so you can get more sweet inspiration.
Following are a few of my other delicious dessert recipes:
Then take a look at the rest of my vegetarian recipes, so you can have even more delicious fun in the kitchen!