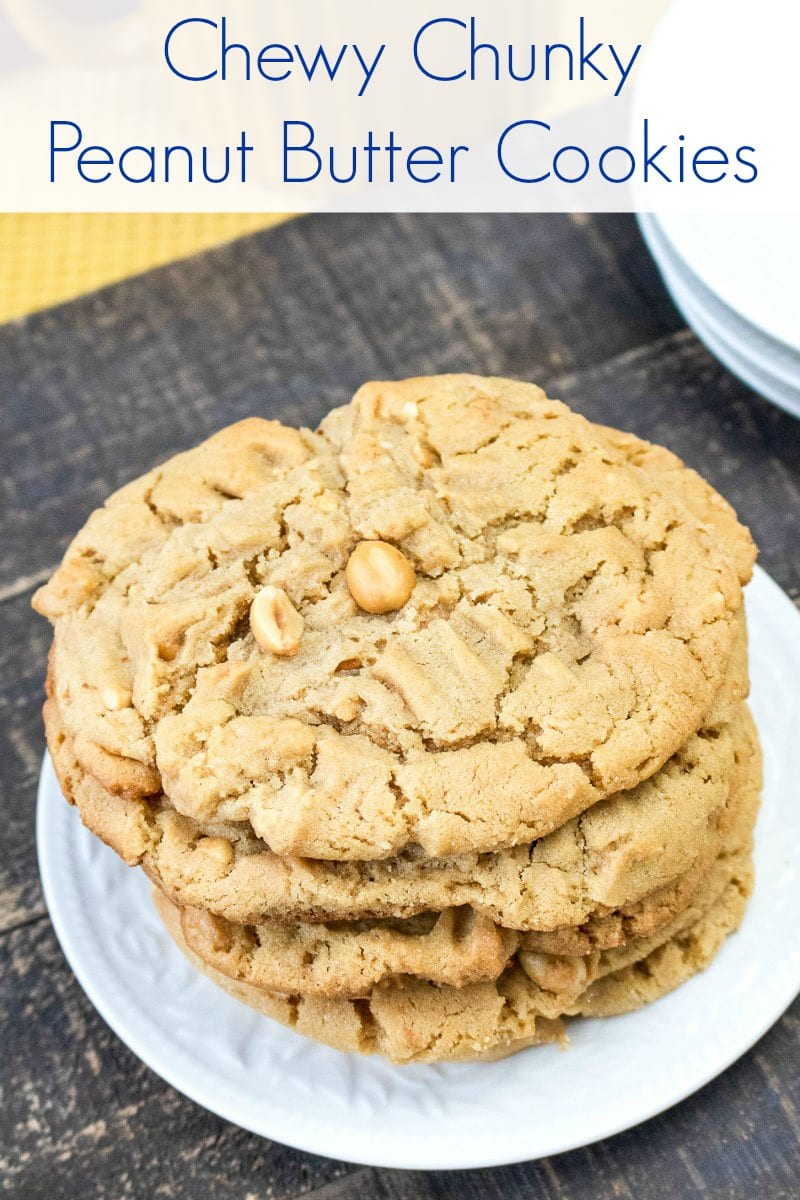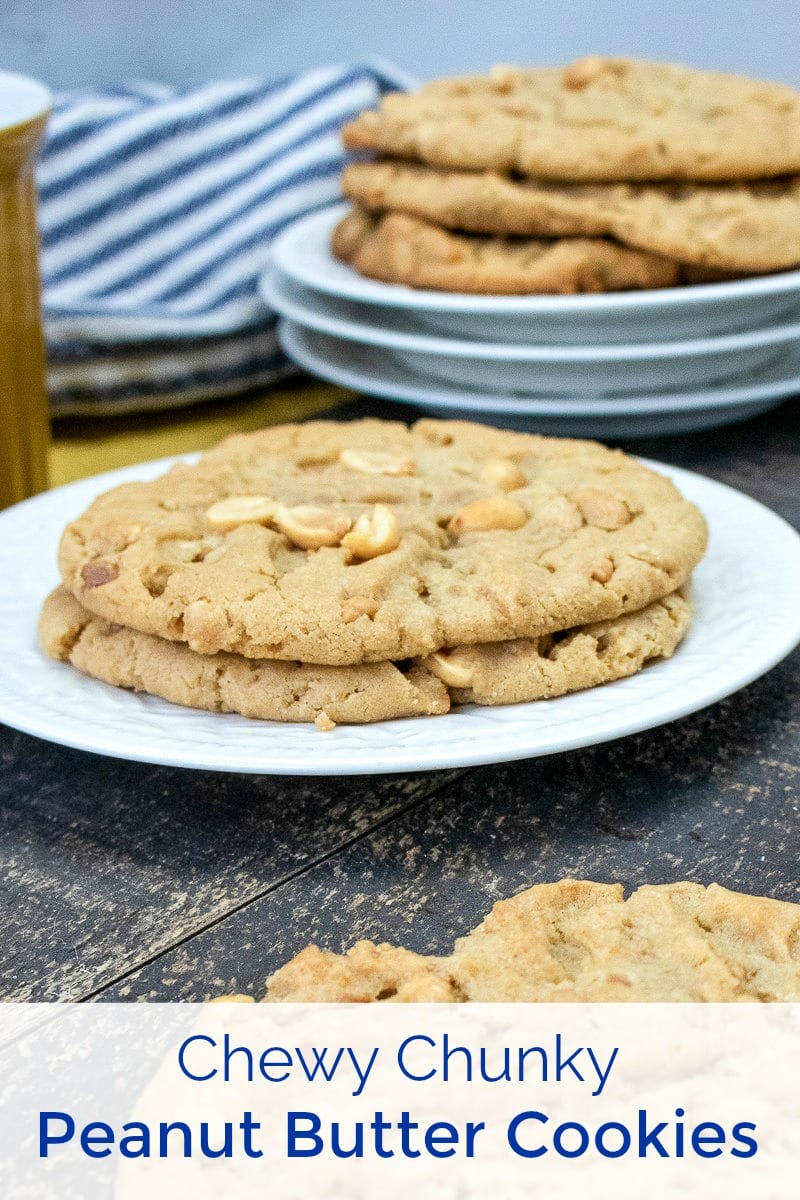 Classic Peanut Butter Cookie Recipe
with Chunks of Peanuts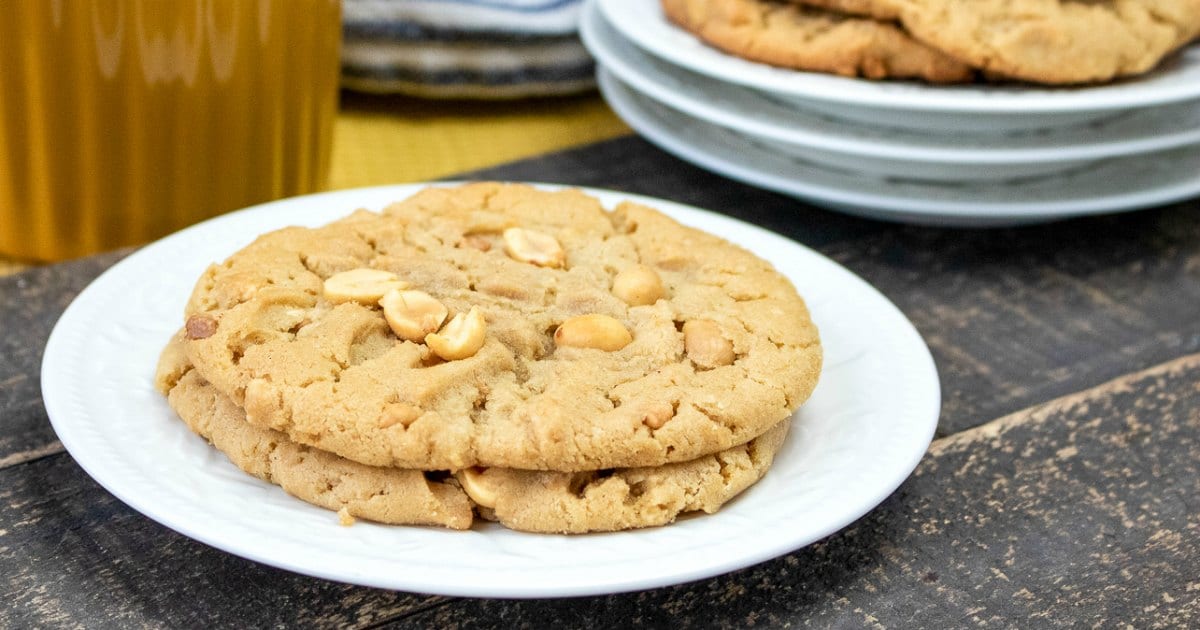 These classic chewy chunky peanut butter cookies are amazing, so they bring back happy childhood memories of baking with my mom.
They are packed with peanut flavor, since they are made with chunky peanut butter and have extra chopped peanuts added.
When you pull them out of the oven just as they are cooked through, the cookies remain chewy after they cool.
It is a wonderful combination of chunky and chewy!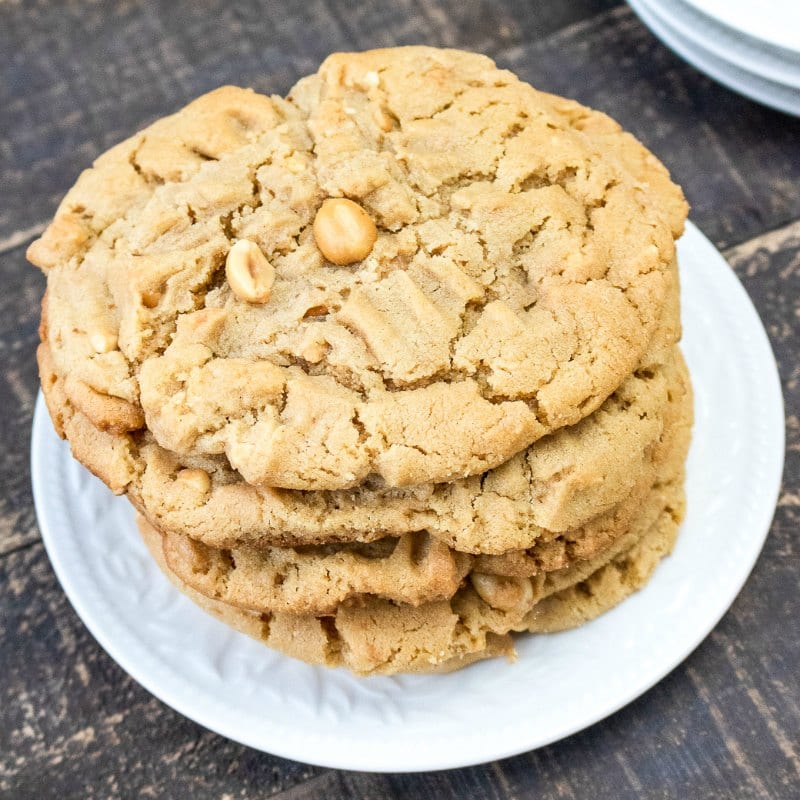 This recipe is easy to make and it calls for ingredients that I typically have on hand in my pantry.
They are the perfect cookie to bake on a whim, when you just NEED homemade cookies.
For best results, chill the cookie dough prior to baking.
And, if you can, let them cool before eating them, so they don't break.
Enjoy!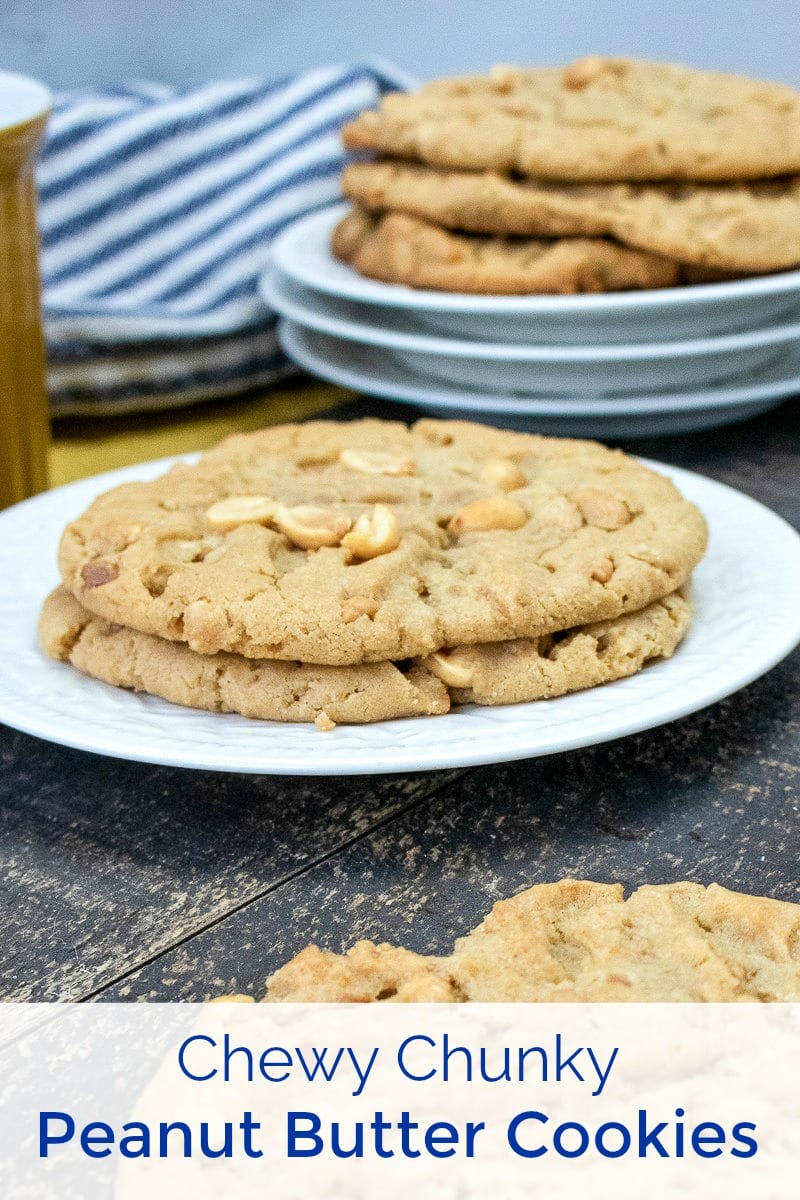 Chewy Chunky Peanut Butter Cookies Recipe
Prep time 15 minutes
Chill time 1 hour
Baking time 10-12 minutes
Yields 18-36 cookies
Ingredients
1½ cups Chunky Peanut Butter
1 cup Butter, unsalted
½ cup Granulated Sugar
1½ cups Light Brown Sugar
2 Eggs
2 t Vanilla Extract
2½ cups All-purpose Flour
1 t Baking Powder
1½ t Baking Soda
1 cup Unsalted Peanuts, chopped
Supplies
Baking Sheets
Parchment Paper
Measuring Cup
Measuring Spoons
Stand Mixer
Mixing Bowl
Sifter
Fork
Wire Cooling Rack
Instructions
1) Add peanut butter, butter, granulated sugar and light brown sugar to mixing bowl and cream together with mixer. Mix in the eggs and vanilla extract.
2) Sift the flour, baking powder and baking soda into a separate mixing bowl. Slowly add these dry ingredients and the half of the peanuts to the wet ingredients. Mix together on low speed.
3) Refrigerate the dough for about an hour.
4) Preheat oven to 375° and line two baking sheets with parchment paper.
5) Divide the chilled cookie dough into equal sized balls and arrange on the parchment paper covered baking sheets with about 2 inches space between each ball. Press the dough down with a fork twice to form a crisscross design.
6) Sprinkle remaining chopped peanuts on top of the cookies and press the peanuts down into the cookies.
7) Bake for 10 to 12 minutes until the cookies are lightly golden brown and just cooked through. Don't over bake or they will not be chewy.
8) Remove cookies from oven and let cool for a few minutes. Transfer to a wire rack to finish cooling before serving.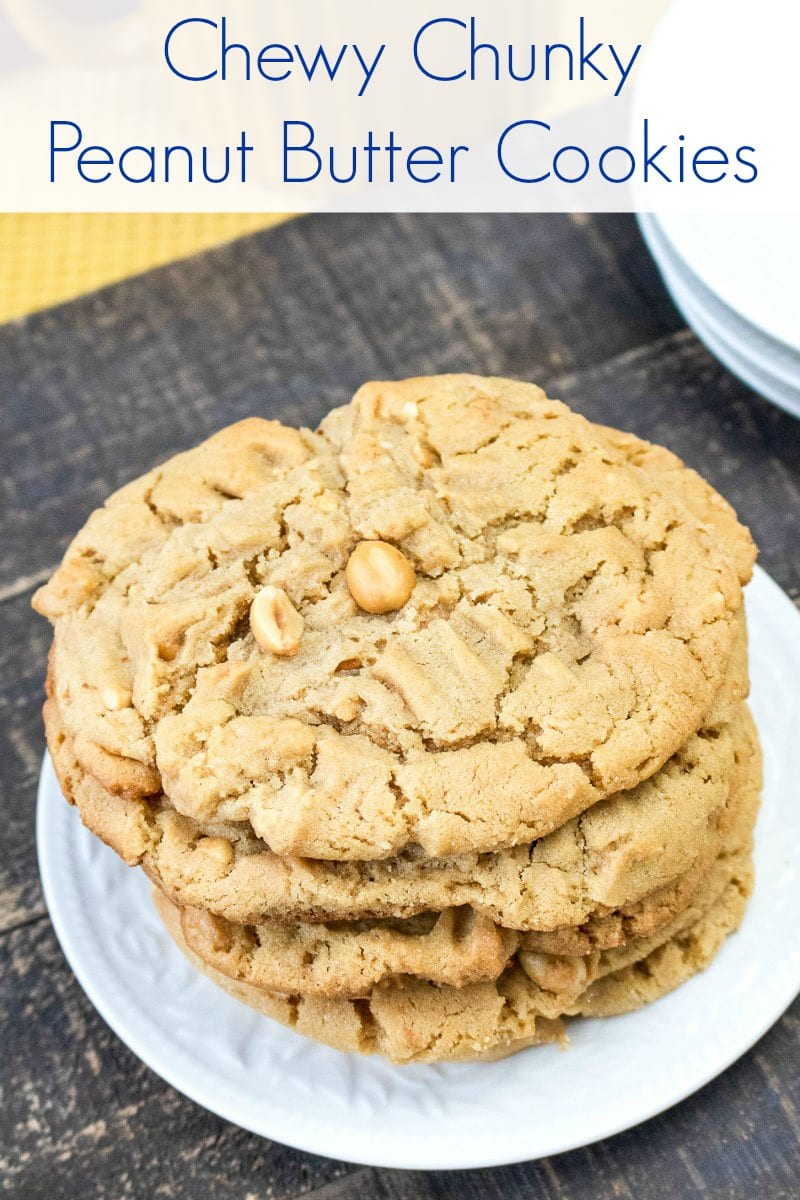 Check out my other dessert recipes, so you can get more sweet inspiration.
Following are a few of my other delicious cookie recipes:
Then take a look at the rest of my vegetarian recipes, so you can have even more delicious fun in the kitchen!