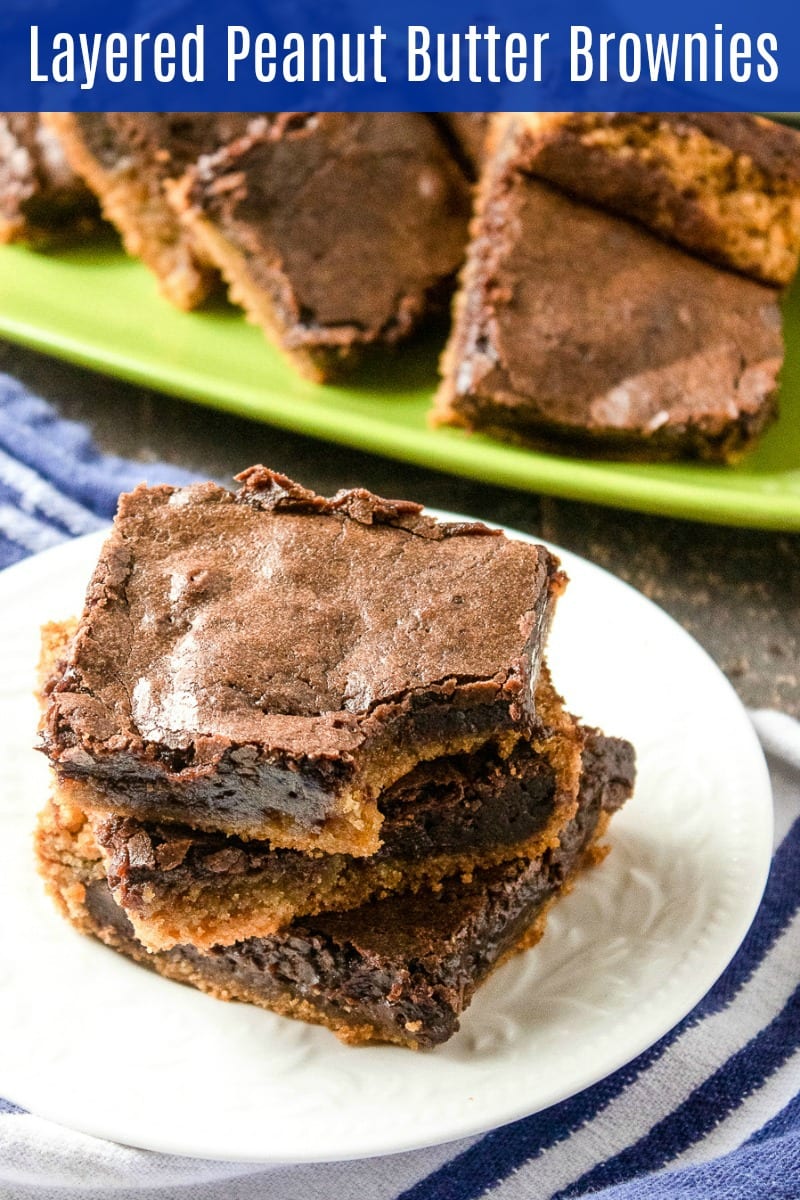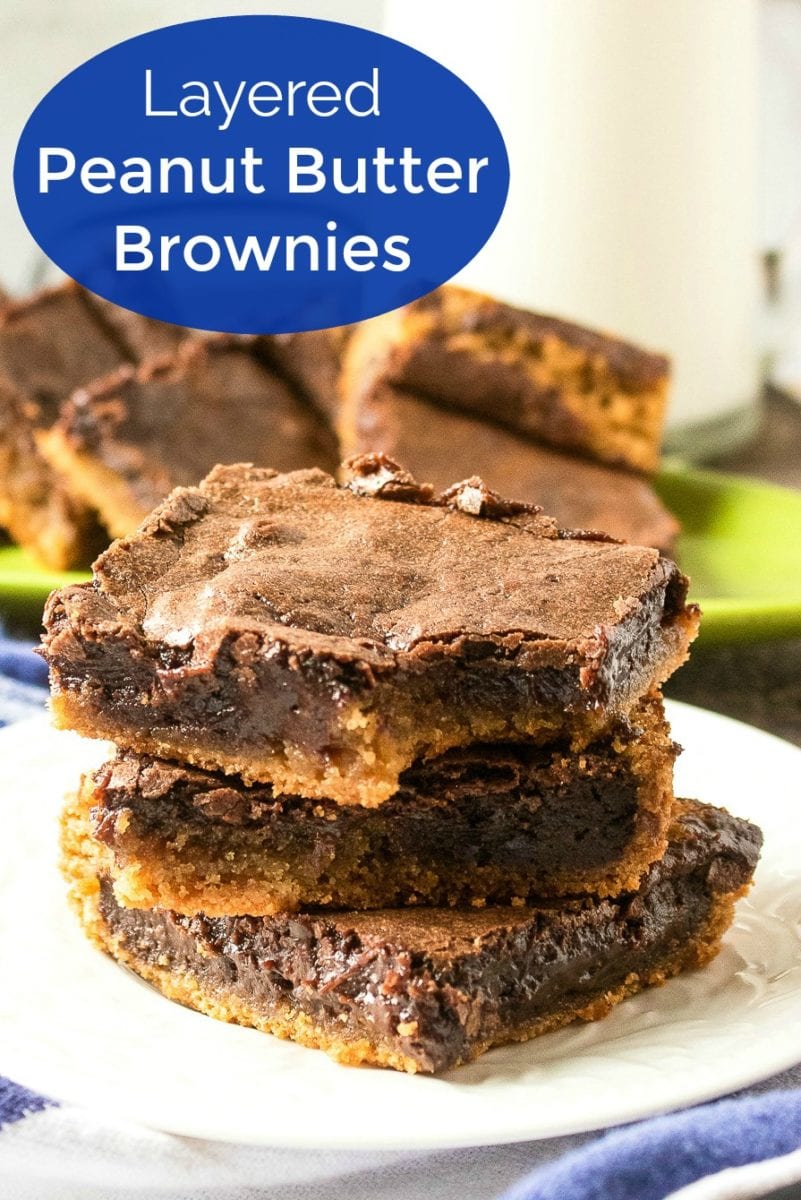 Chocolate Peanut Butter Layer Brownies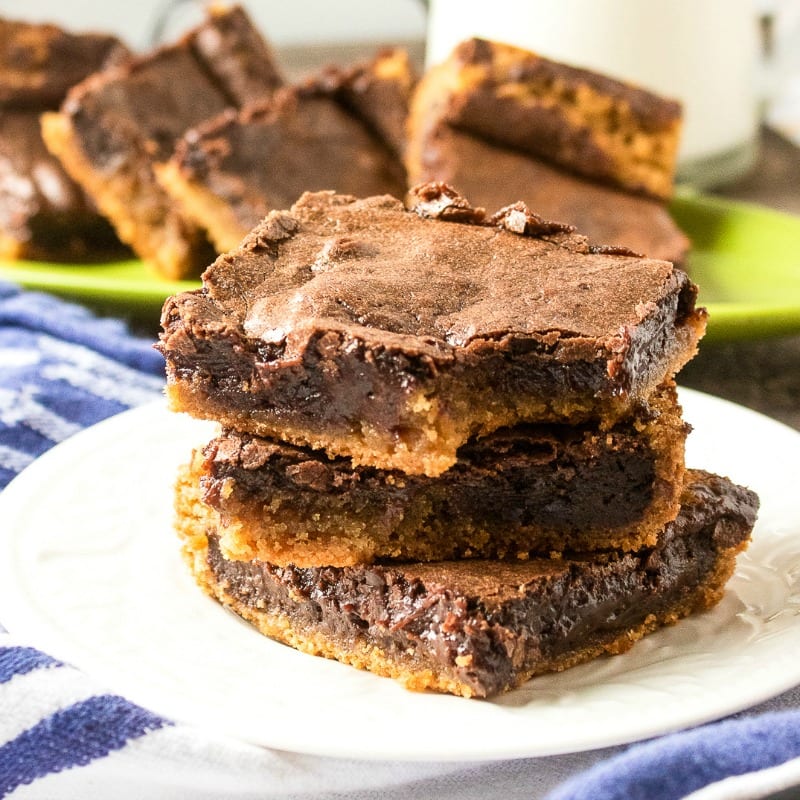 Regular brownies are always good, but delicious ooey gooey layered peanut butter brownies are even more of a treat.
There is a layer of chocolate on top and a layer of peanut butter on the bottom.
Chocolate and peanut butter were made for each other, so these yummy treats disappear quickly.
Make them for yourself or make them for a friend who could use a tasty pick me up!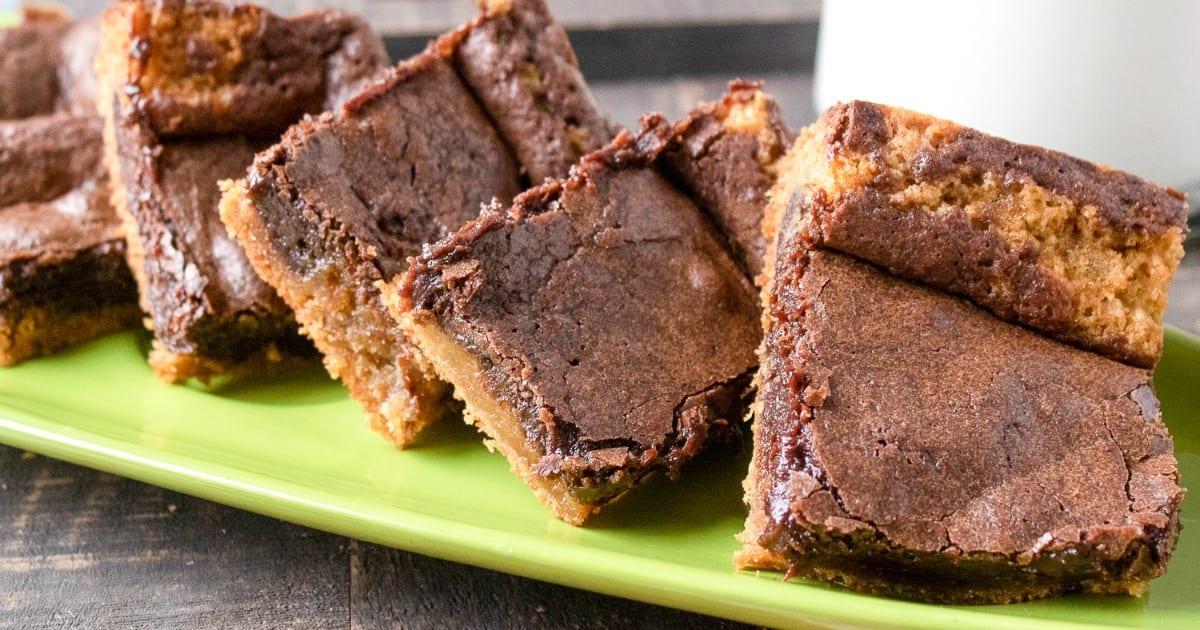 These brownies "feel" complicated, since there are two distinct layers.
However, they really are easy to make.
You do need separate bowls for each type of batter, but the ingredients are basic and easy to stir together.
If you have kids who like to help in the kitchen, this recipe is a great choice for a family baking project.
Enjoy!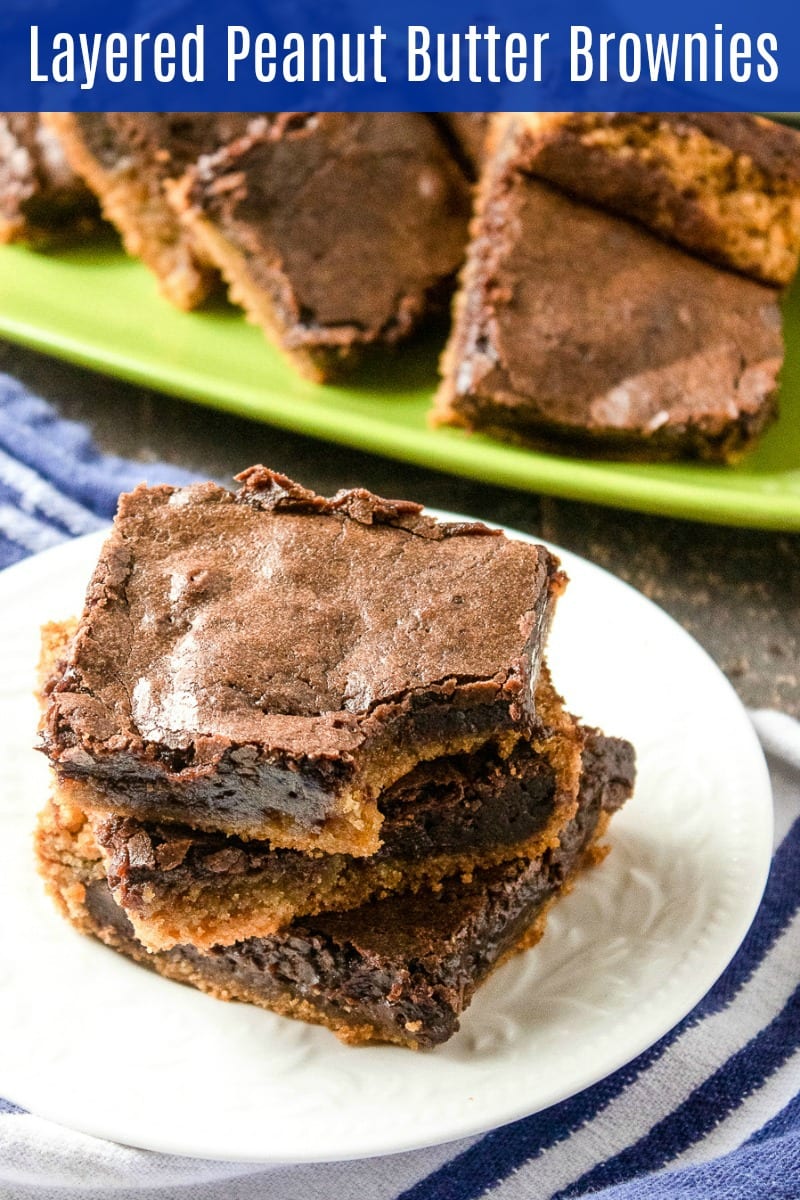 Layered Peanut Butter Brownies Recipe
Prep time 15 minutes
Bake time 22 minutes
Yields 9 servings
Ingredients
Chocolate Layer
1 cup Granulated Sugar
½ cup Unsalted Butter, melted
2 Large Eggs
1½ t Vanilla Extract
½ cup All-purpose Flour
½ cup Unsweetened Cocoa Powder
1/8 t Salt
Peanut Butter Layer
2 T Unsalted Butter, melted
1/3 cups Creamy Peanut Butter
1 Large Egg
½ t Vanilla Extract
1/3 cup Granulated Sugar
¼ c Light Brown Sugar
½ c. All-purpose Flour
1 t Baking Powder
1/8 t Salt
Supplies
8″ x 8″ Baking Dish
Parchment Paper
Nonstick Baking Spray
2 Mixing Bowls
Measuring Cup
Measuring Spoons
Instructions
1) Preheat oven to 350°, line the baking dish with parchment paper and spray with non-stick baking spray.
2) Stir together the wet ingredients and sugar for the chocolate layer. Then, slowly fold in the other dry ingredients. Don't over mix.
3) In a second bowl, stir together the wet ingredients and sugar for the peanut butter layer first. Then stir in the remaining dry ingredients.
4) Spread the peanut butter batter in a layer on the bottom of the baking dish. Then top it with a layer of the chocolate brownie batter.
5) Bake for 22 minutes until brownies are soft and gooey. They will finish setting, when they cool.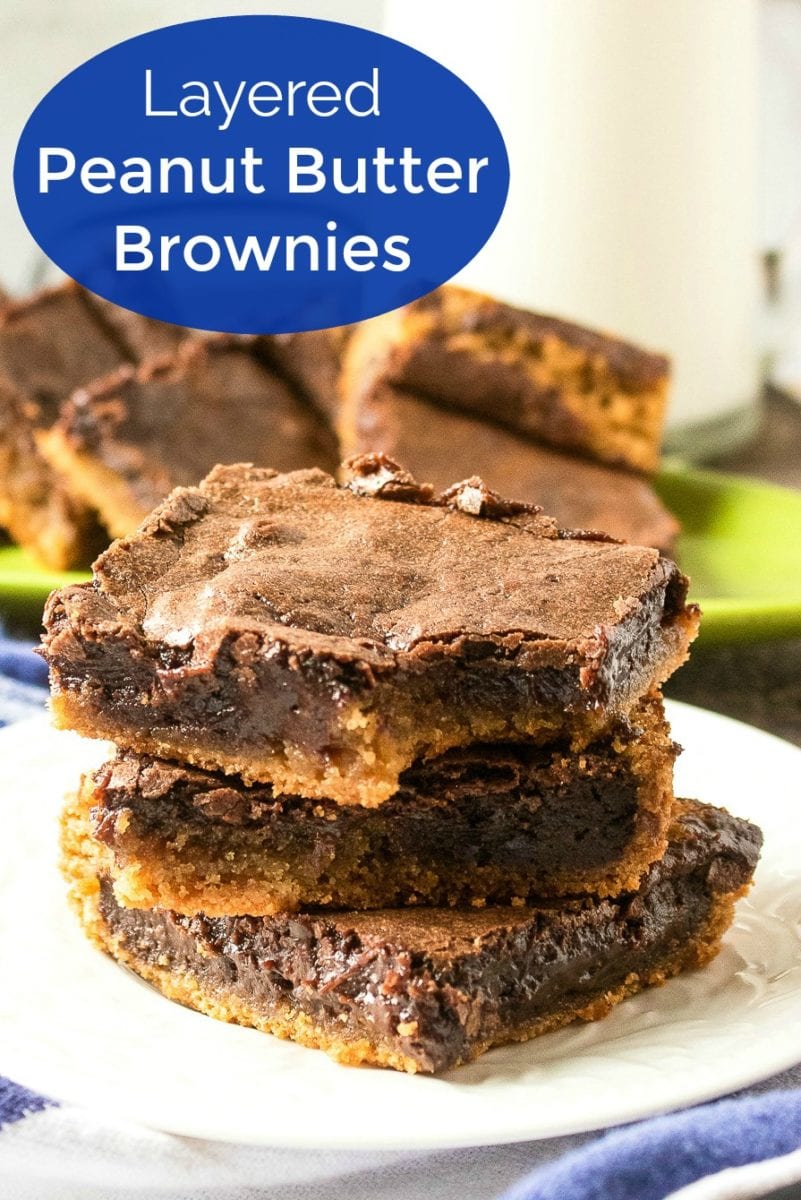 More from Mama Likes To Cook
Check out the rest of my vegetarian recipes, so you can get more great ideas for baking, cooking, blending and juicing.
Peanut Butter Recipes
Shopping Tips
For a beautiful assortment of kitchen necessities and food gifts for the whole family, check out the deals at these online stores.
Are you ready to have some delicious fun in the kitchen?