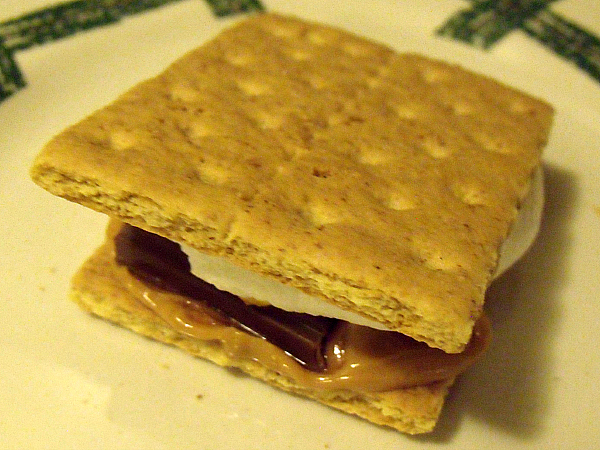 Of course, it's fun to make s'mores over a fire when you're camping, at the beach, on a picnic or even in the backyard. They can also be delicious when made in a microwave.
Last night, my family was enjoying an evening together when my great-niece offered to make us dessert. I was about to say 'no thanks' until I heard what she had in mind – hot, gooey, peanut butter s'mores. She did a great job and it took less than a minute to make each one.
Microwave Peanut Butter S'mores
Ingredients:
Graham Crackers
Creamy Peanut Butter
Chocolate Bar
Marshmallows
Instructions:
Break a graham cracker in half and place both pieces on a microwave safe plate.
Spread peanut butter on one graham cracker and top with chocolate.
Place a marshmallow on the other graham cracker.
Microwave on high for 10 seconds.
Put the pieces together. Serve immediately.