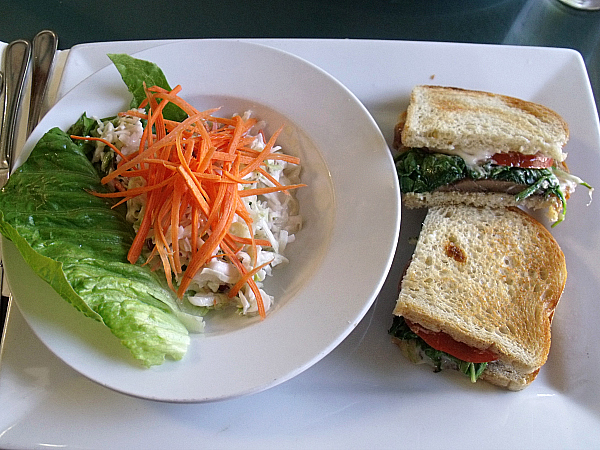 Carmel by the Sea is a beautiful and relaxing place to visit. After a lovely morning walking around the downtown area looking at shops and art galleries, enjoying the view, the sunshine and the pleasant ocean breeze, I was in need of a meal.
Em Le's Restaurant looked cute from the outside and I'm glad I ventured in. The restaurant was completely empty when I first arrived just before lunchtime. We had our choice of tables and picked one near the window. The decor was worn, but full of interesting bits of history.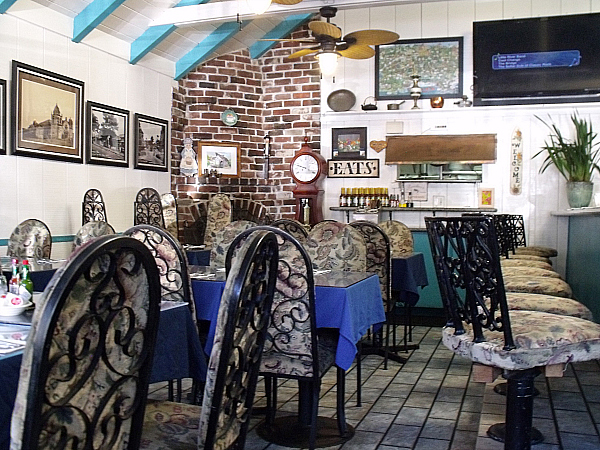 I fully expected to order breakfast, but once I saw the Vegetarian Portobello Club Sandwich on the menu I had to have it. It came with my choice of side dish and I chose coleslaw. The sandwich was fantastic and full of flavor. The coleslaw was also good and it was nice that they dressed it up with fresh lettuce and carrots.
Service was excellent. My meal arrived quickly and beverages were refilled promptly. I would be happy to go back and order the same sandwich again.
Em Le's Restaurant
Dolores st 5th & 6th
Carmel by the Sea, California 93921
(831) 625-6780
Check out my other food travel articles, so you can plan your next adventure.
Then, take advantage of these great Monterey County hotel deals.