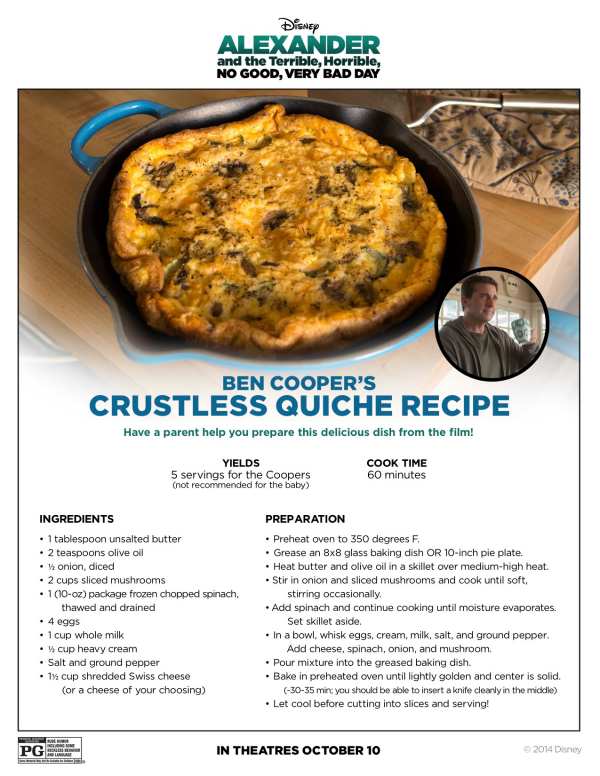 Recipe for Disney Crustless Quiche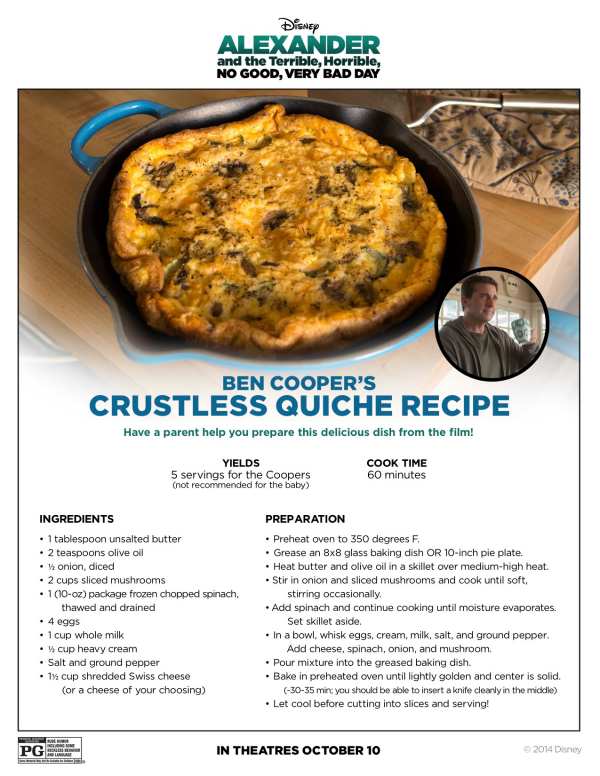 Click HERE to download the printable recipe, so you can make a Disney crustless quiche at home.
The recipe is inspired by the movie Alexander and the Terrible, Horrible, No Good, Very Bad Day, which is based on the book with the same name.
My family loves a good crustless quiche (aka frittata), and the movie tie in makes it extra fun.
Bake your quiche for family movie night or anytime you need some pixie dust.
Movie Trailer
Walt Disney Home Studios
Rated PG
Release date February 10th, 2015
Synopsis
The Disney movie follows the exploits of 11-year-old Alexander as he experiences the most terrible and horrible day of his young life. This day begins with gum stuck in his hair, followed by one calamity after another.
But when Alexander tells his upbeat family about the misadventures of his disastrous day, he finds little sympathy and begins to wonder if bad things only happen to him.
He soon learns that he's not alone. His mom, dad, brother and sister all find themselves living through their own terrible, horrible, no good, very bad day, too. Anyone who says there is no such thing as a bad day just hasn't had one.
Check out my other Disney articles, so you can get more pixie dusted inspiration. Also, take advantage of these great Disneyland hotel deals.