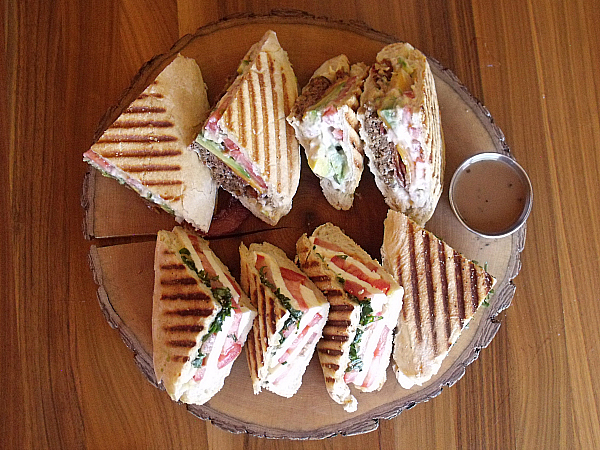 Don't those paninis look good?
They were.
Stefano's is not your ordinary sandwich shop. At this family owned restaurant they pay attention to every little detail to make the food an extra special gourmet experience.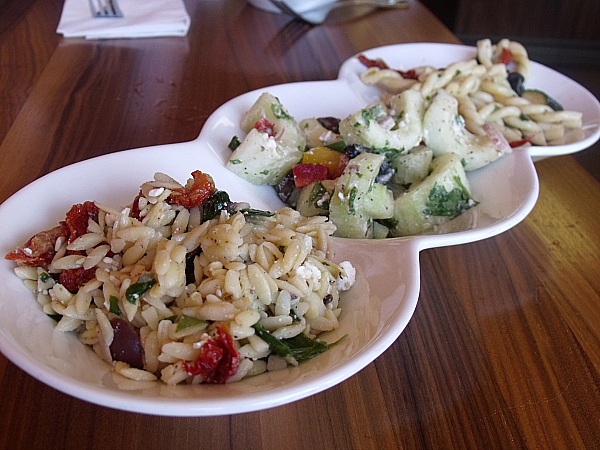 When I first arrived at Stefano's, tables were full and there was a line of people waiting to order. It was 1pm on a weekday, but people were still arriving and ready to eat. Clearly, the people in the area know that this is an excellent place to eat.
Fortunately, the staff is quick and efficient, so we were able to begin enjoying our meal in just a few minutes.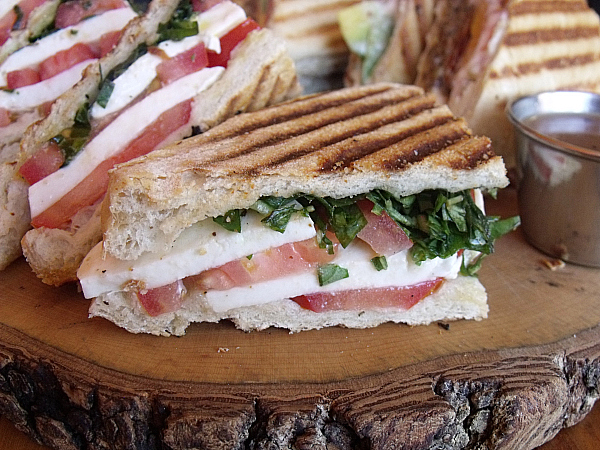 We started with three of their freshly made salads to share. All three were vegetarian and I enjoyed each one, but my favorite was the one with orzo, sun-dried tomatoes and feta cheese.
The Caprese Panini was beautiful and delicious. The mozzarella was especially good and I learned that it is made by a local family owned cheese making business.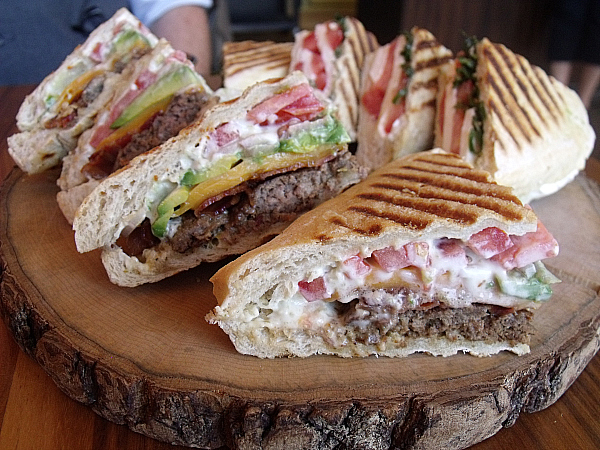 My son, who is not a vegetarian, had the specialty of the house – The Burg-ini. It is a panini burger that is one of a kind. The burger itself is a blend of beef chuck, short rib and brisket. They top that with a spicy garlic and jalapeno cream cheese, bacon, avocado, cheddar cheese, tomatoes and onions. He loved it!
The sandwiches are big and filling, but I'd definitely recommend that you save some room for dessert.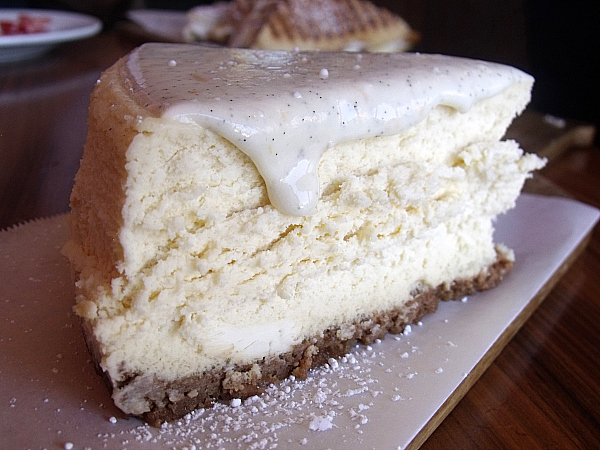 The Orange Vanilla Cheesecake is amazing… absolutely amazing. They've managed to give this rich and decadent dessert a wonderful light and fluffy texture. I am well aware that this was not exactly 'calorie-free' but it still felt light even after a big meal.
The Juliet Panini is a brand new dessert that will be added to the menu soon. This wonderfully messy treat is filled with marinated apples and cannoli cream. It's definitely dessert, but doesn't taste overly sweet.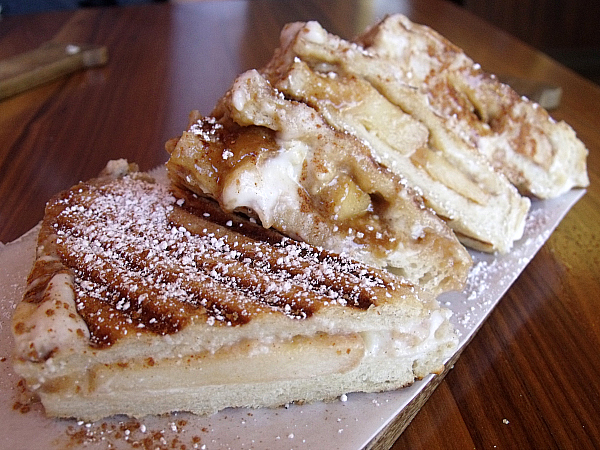 They also do catering and sell their famous Golden Baked Hams. You'll want to order yours early, since I'm told they get very busy around the holidays.
The food and service were excellent. I plan to go back to Stefano's again.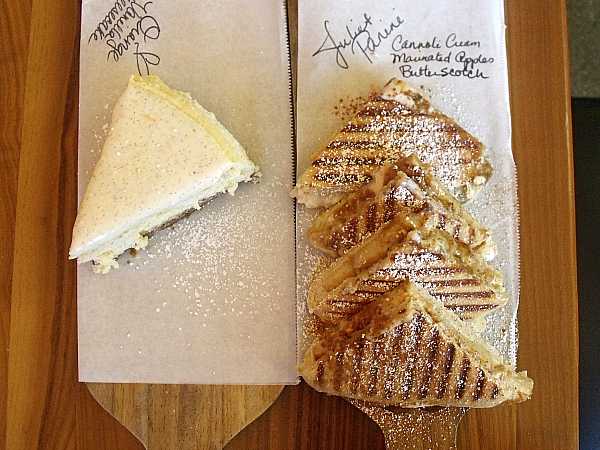 Stefano's
18220 Yorba Linda Blvd.
Yorba Linda, California 92886
SOCIAL MEDIA – You can connect with Stefano's on Facebook and Twitter.