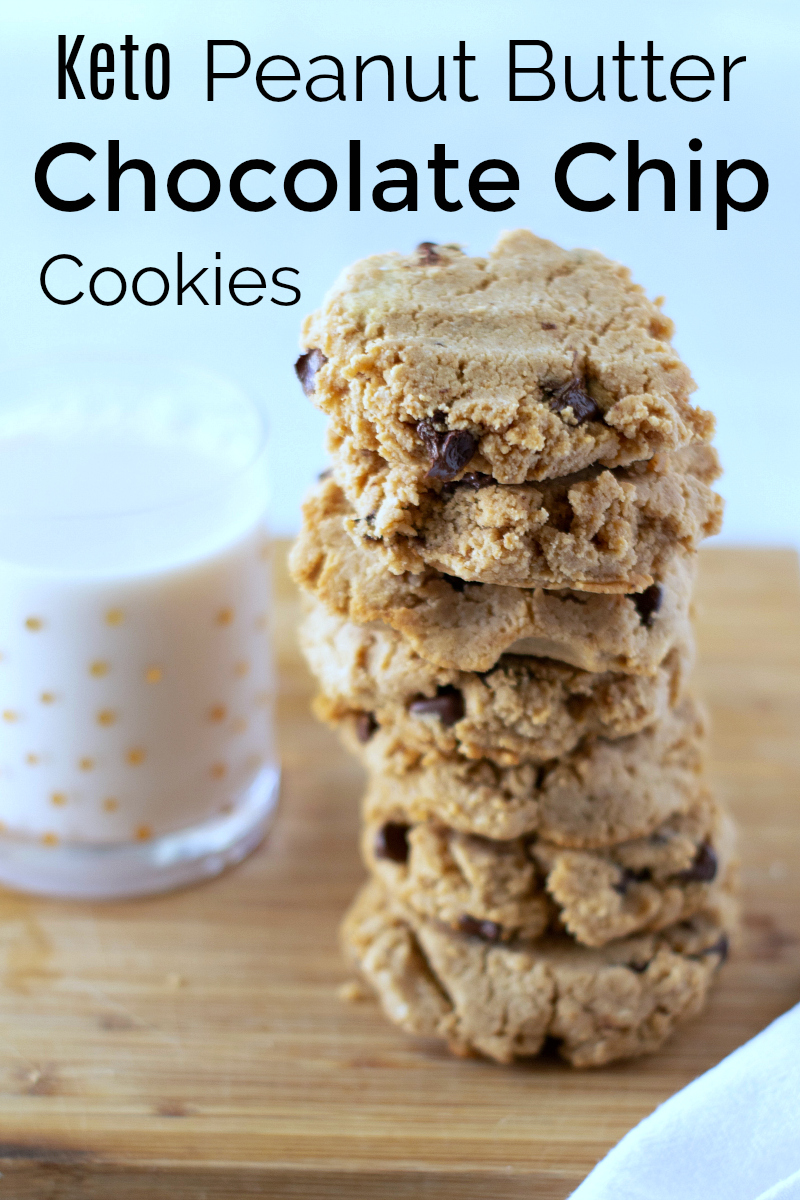 Keto Chocolate Chip Cookies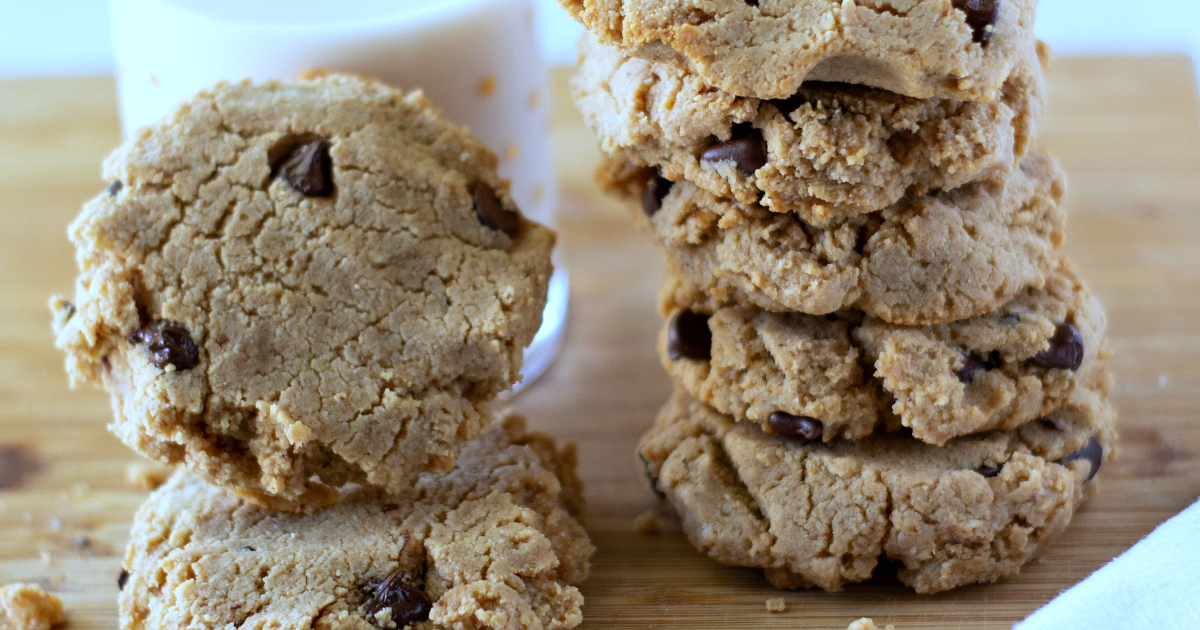 When you need a treat, reach for these keto chocolate chip cookies.
You'll taste the yummy combination of peanut butter and chocolate, but you won't ruin your diet plan.
Another bonus benefit is that they are sweetened with zero calorie stevia instead of processed sugar.
However, the best thing about these cookies is that they are delicious.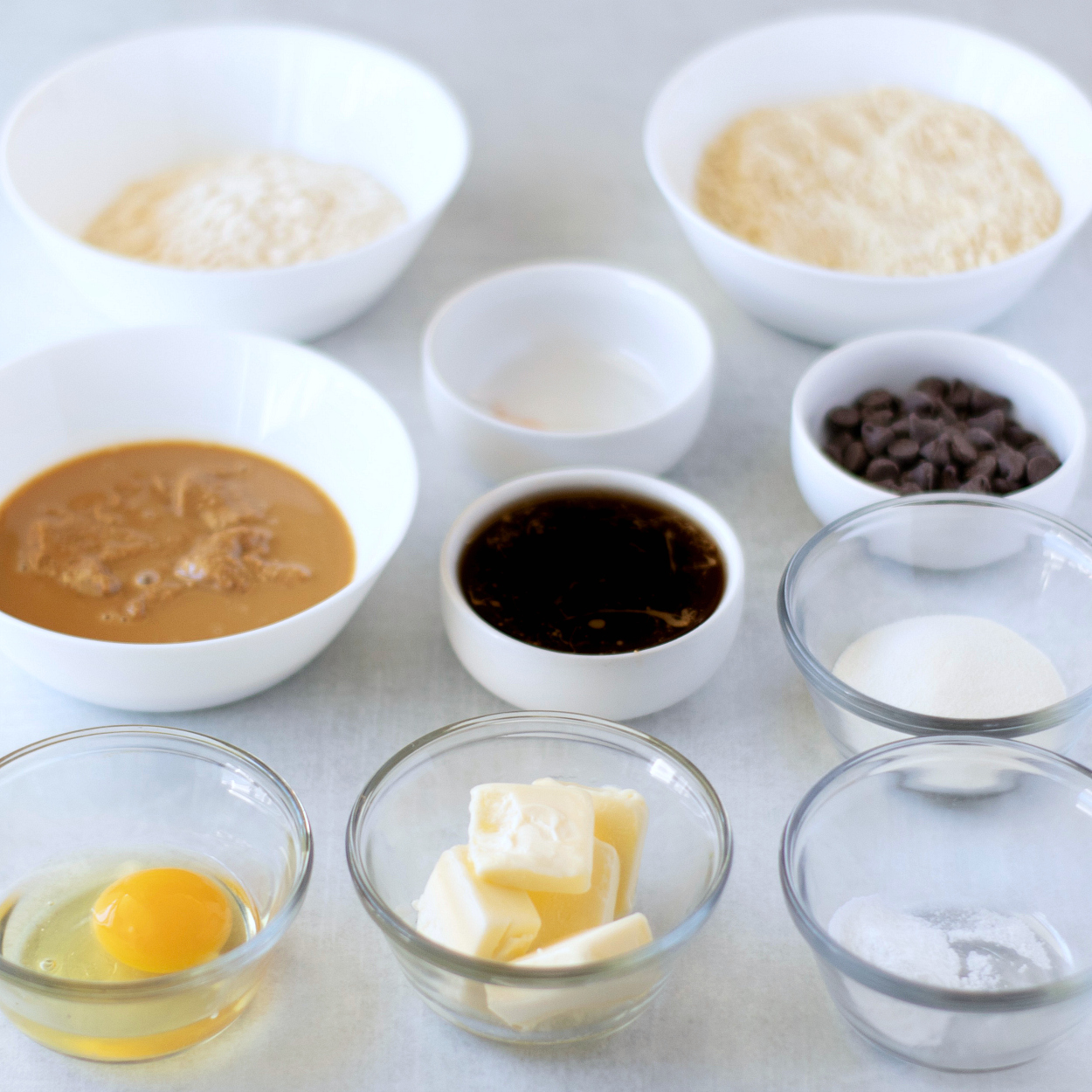 The recipe is for big cookies with a whopping 11 grams of protein, but you can make them smaller.
For many who live a keto lifestyle, giant protein packed cookies are perfect.
Another keto friendly ingredient is collagen, so the cookies may provide other health benefits, as well.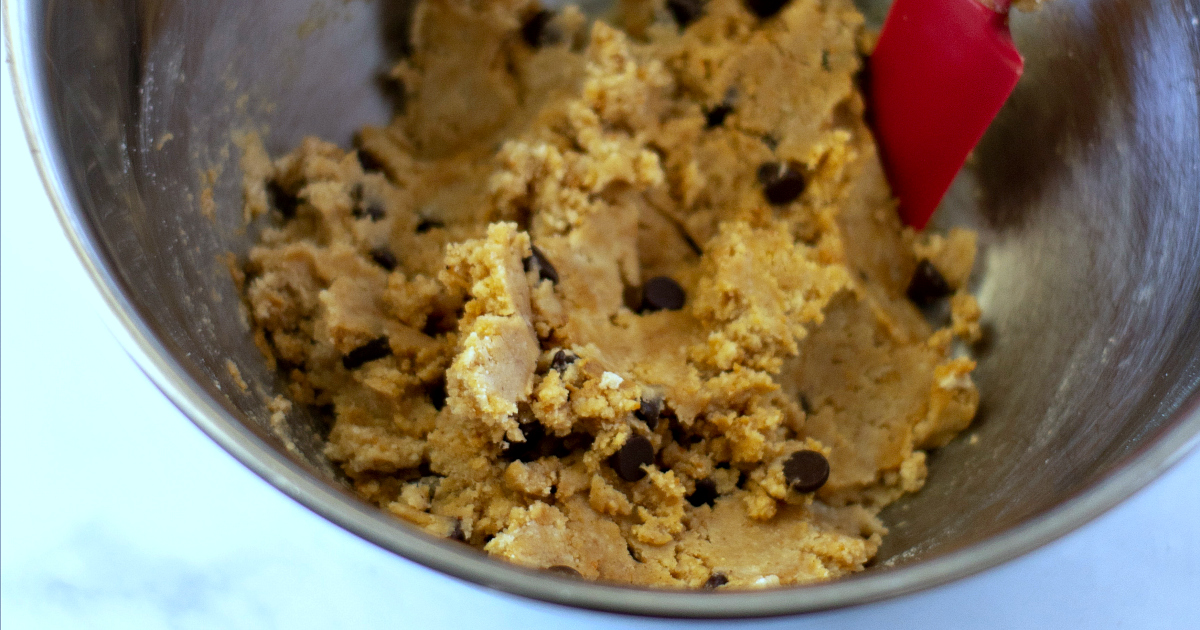 If this is your first attempt at making keto cookies, you can still get good results.
The ingredients are a little different than the typical sugar loaded peanut butter cookie, but the techniques are the same.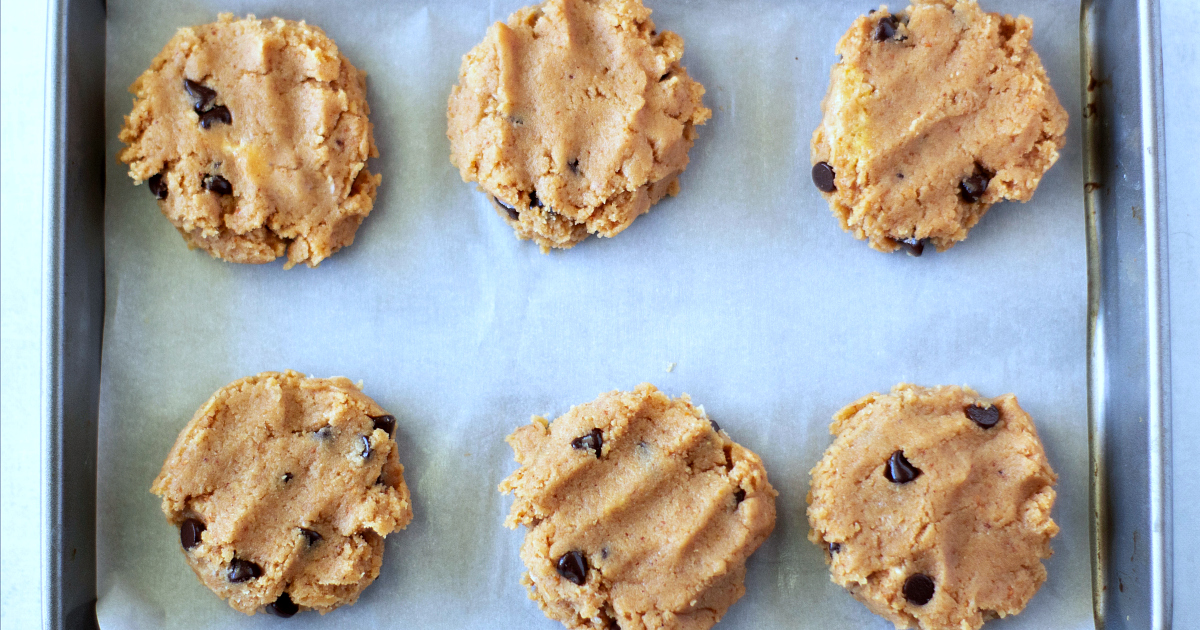 These cookies taste as good as they look, so you'll want to enjoy one as a special treat.
Dairy may or may not fit with your daily keto plan, but almond milk is keto approved. I love the taste of it with a peanut butter chocolate chip cookie.
Enjoy!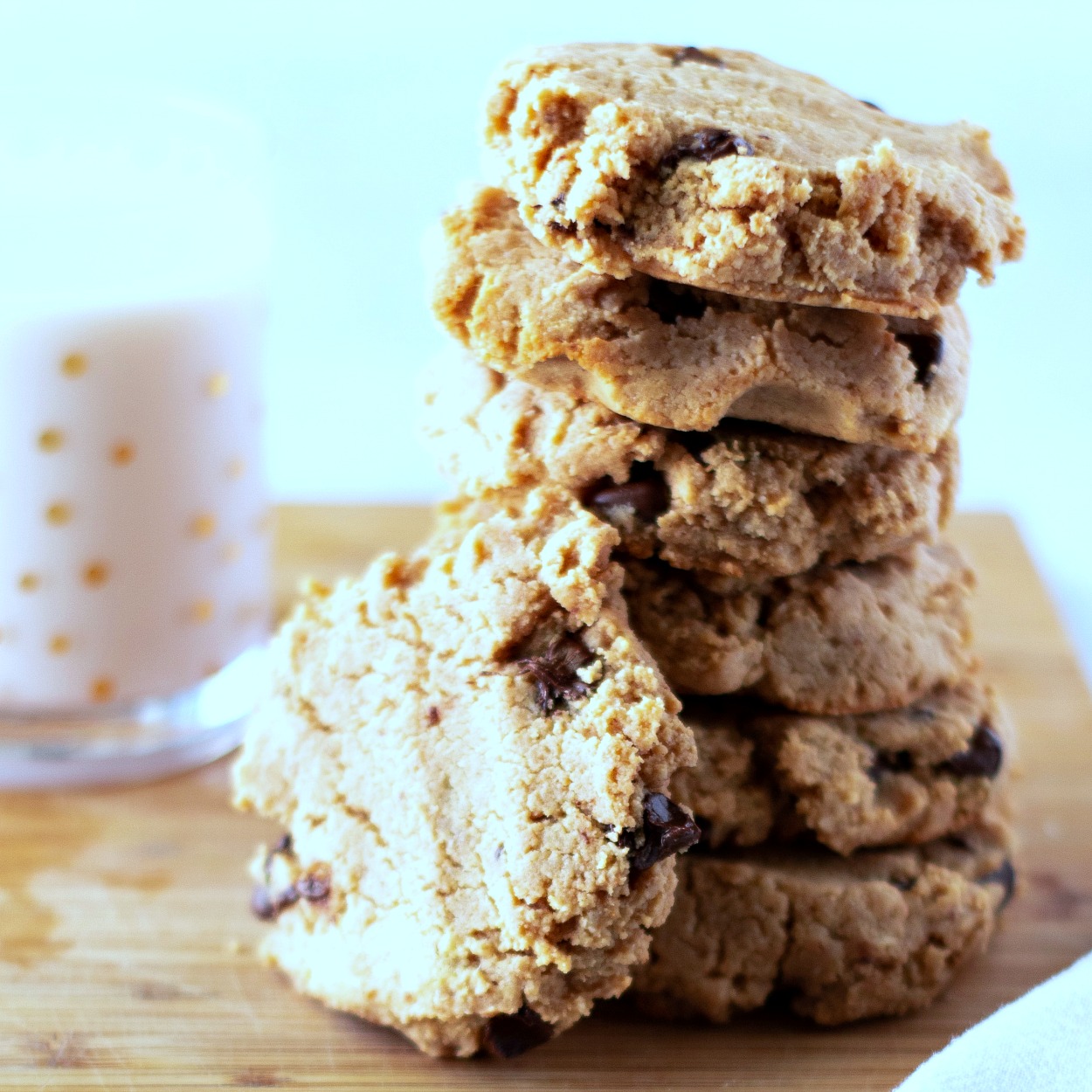 Peanut Butter Chocolate Chip Cookies Recipe
Servings: 8 big cookies
Servings size: 1 cookie
Prep time: 4 minutes
Cook time: 15 minutes
Total Time: 30 minutes
Ingredients:
1 cup almond flour
½ cup coconut flour
2 t stevia powder
3 t collagen powder
Pinch of salt
1 t baking soda
¼ cup sugar-free chocolate chips
½ cup peanut butter
¼ cup unsalted butter softened
½ cup sugar free syrup
1 large egg
Instructions:
Preheat the oven to 340° and line a baking sheet with parchment paper.
Add dry ingredients to a large bowl (almond flour, coconut flour, stevia, collagen, salt, baking soda, and chocolate chips).
Then whisk to remove any lumps or graininess.
Add peanut butter and sugar-free syrup, and stir with a rubber spatula until well mixed.
Then add the butter and eggs and combine into the dough with a spatula. Then knead with your hands until dough is fully mixed together. .
With a large cookie scoop, scoop the dough onto the baking sheet. Leave at least 2 inches between the cookies.
Flatten them out with your hands or the back of a spoon.
Bake for 15 minutes or until the edges are hard.
Remove from the oven and leave them in the baking sheet for another 10 minutes to allow them to continue cooking with the heat from the sheet.
Remove cookies from the baking sheet and place on a cooling rack.
Serve immediately or store in an airtight container.
Nutritional information
Calories: 399
Fat: 35 g
Carb: 12 g
Fiber: 7 g
Net carb: 5 g
Protein: 11 g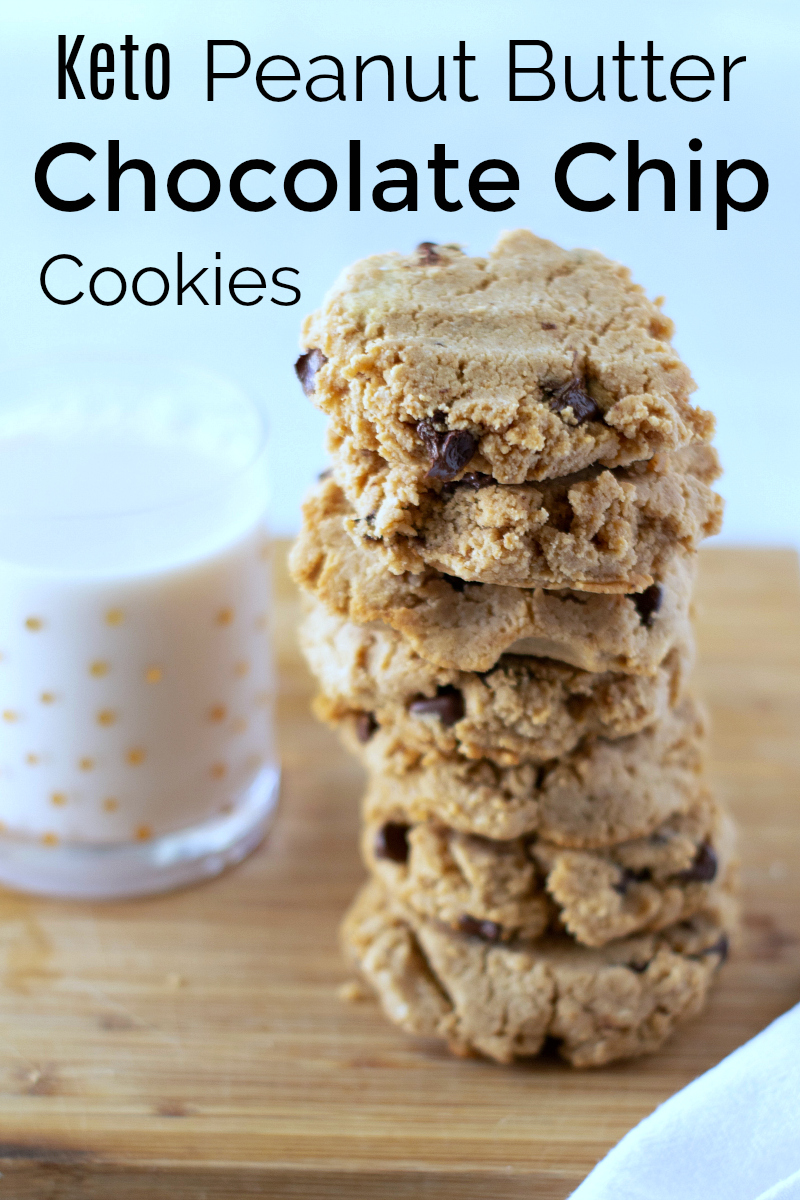 More from Mama Likes To Cook
Check out the rest of my vegetarian recipes, so you can get more great ideas for baking, cooking, blending and juicing.
Peanut Butter Recipes
Cookie Recipes
Holiday Cookie Recipes
Shopping Tips
For a beautiful assortment of kitchen necessities and food gifts for the whole family, check out the deals at these online stores.
Are you ready to have some delicious fun in the kitchen?