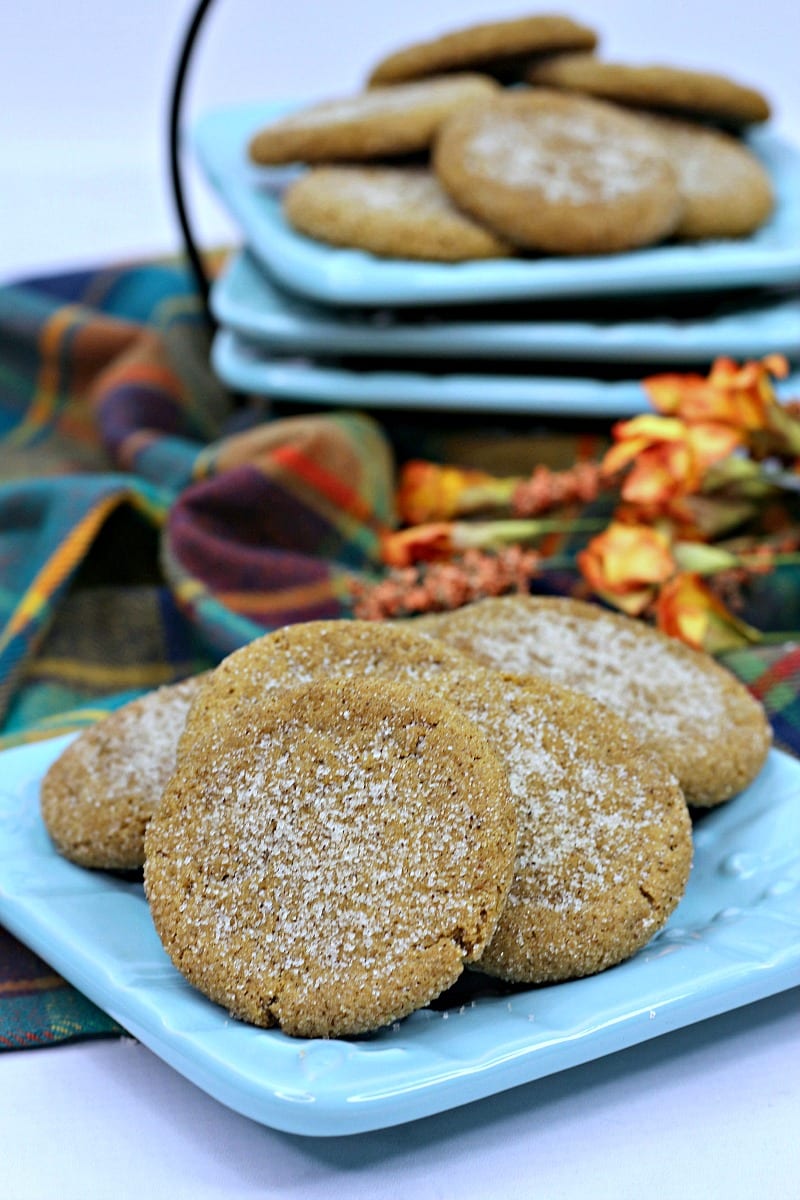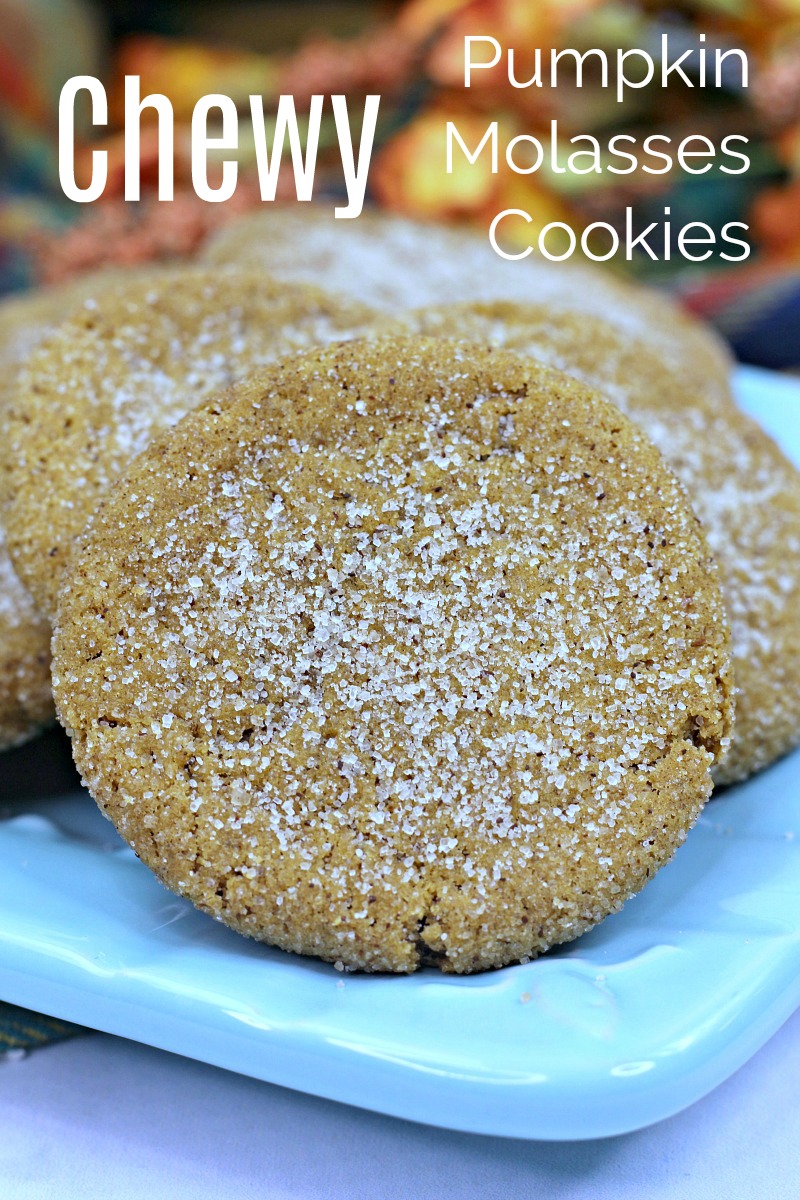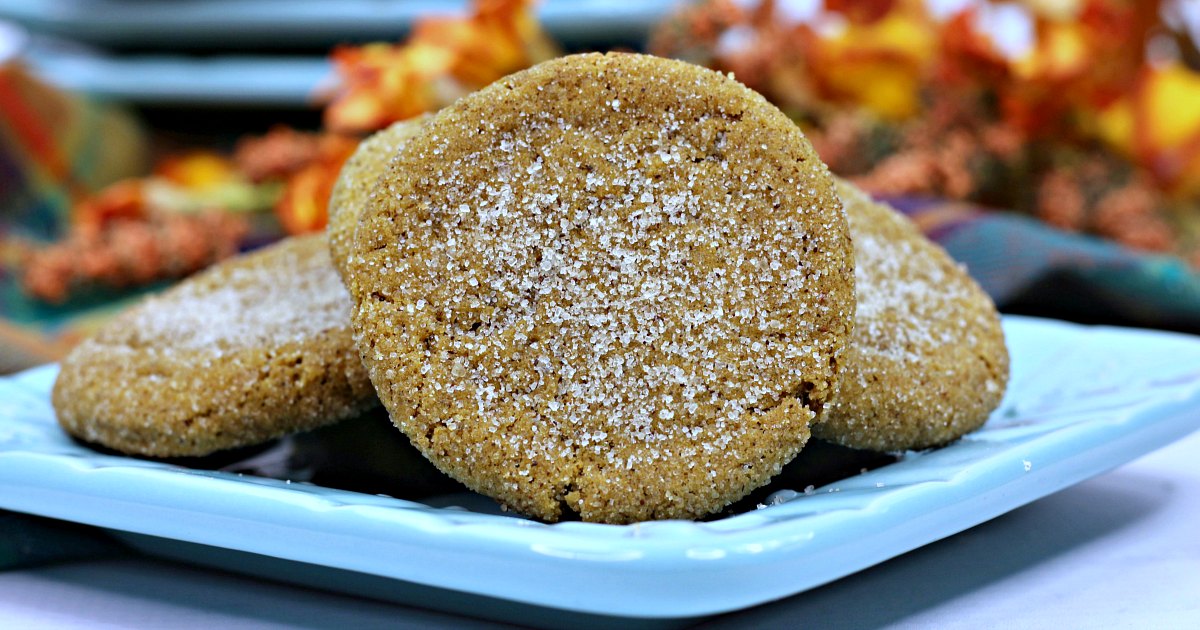 Pumpkin and Molasses Together in a Delicious Chewy Cookie
Bake a batch of my chewy pumpkin molasses cookies, when you want a comfort food dessert with a twist.
Pumpkin is, of course, the twist!
When given a choice, I prefer my cookies to be chewy instead of crunchy.
These are the perfect texture, so each chewy bite is wonderfully satisfying.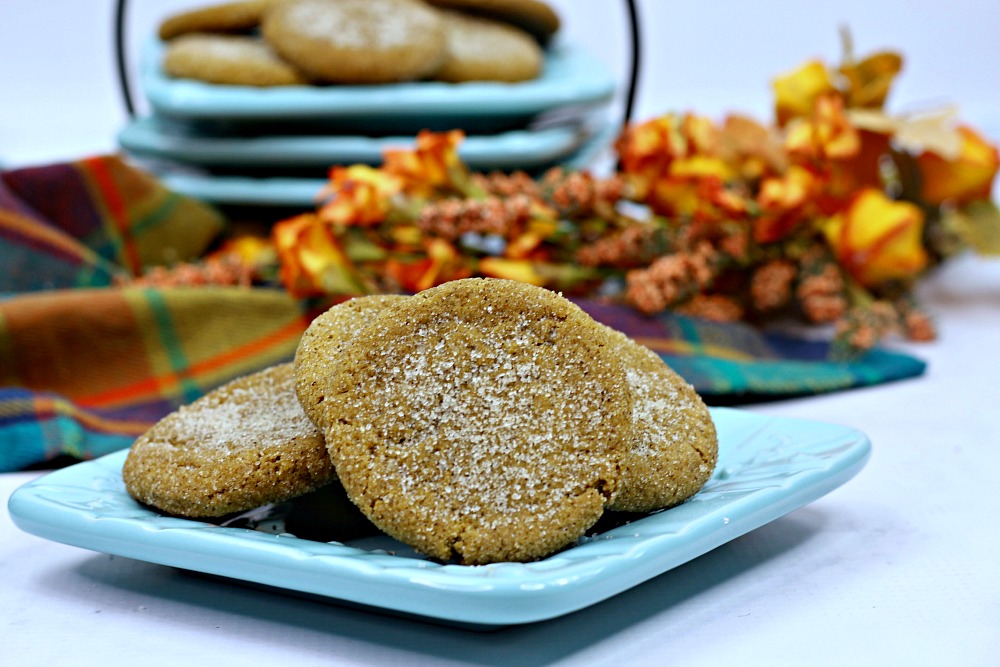 One Summer, when I was about 10 years old, a friend and I got on a molasses cookie kick.
Her mother was happy to encourage our baking, so she kept the pantry stocked with whatever supplies we added to her grocery list.
We baked molasses cookies more times than I could count that Summer.
The kids in the neighborhood were happy to eat them, so we kept baking more every week.
Our recipe didn't call for pumpkin, but these chewy cookies bring back lots of good memories.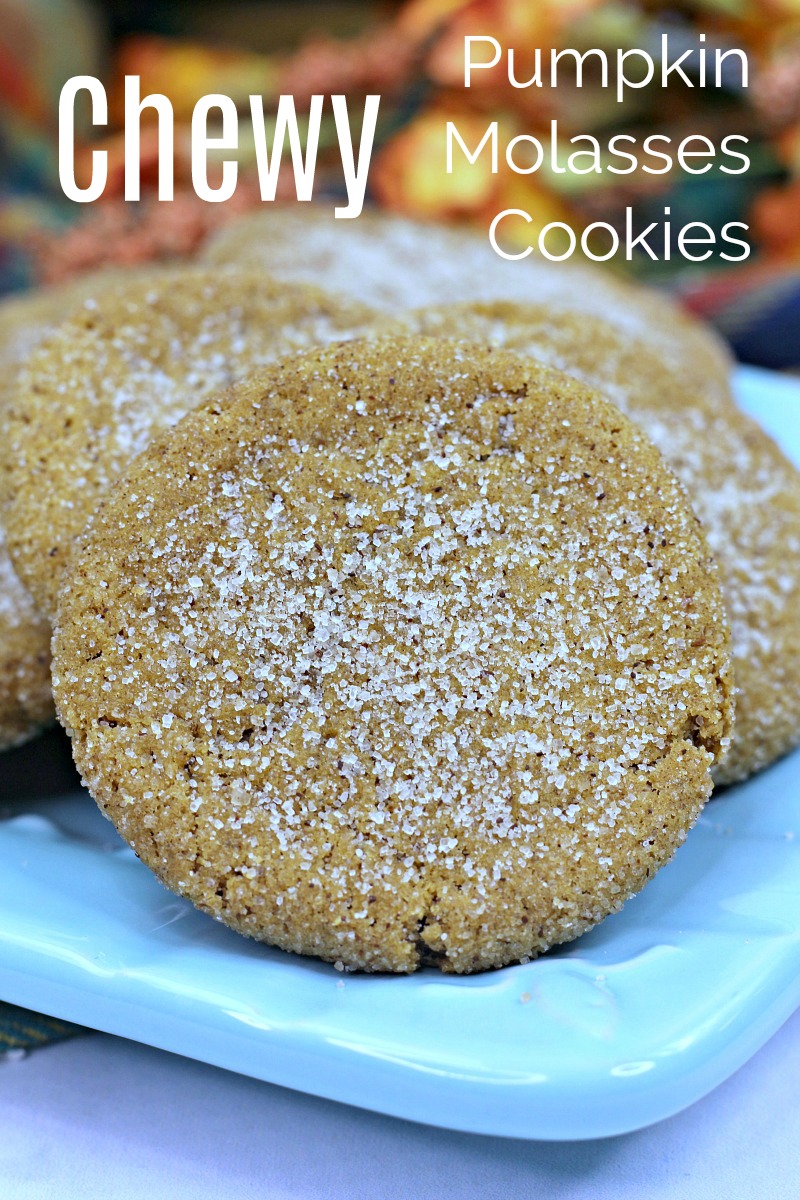 They say that molasses cookies originated in New England and then made their way westward.
When you use molasses to sweeten them, it adds a wonderful rich flavor that you can't get with white sugar alone.
And, of course, just about everything is better with pumpkin and pumpkin spice.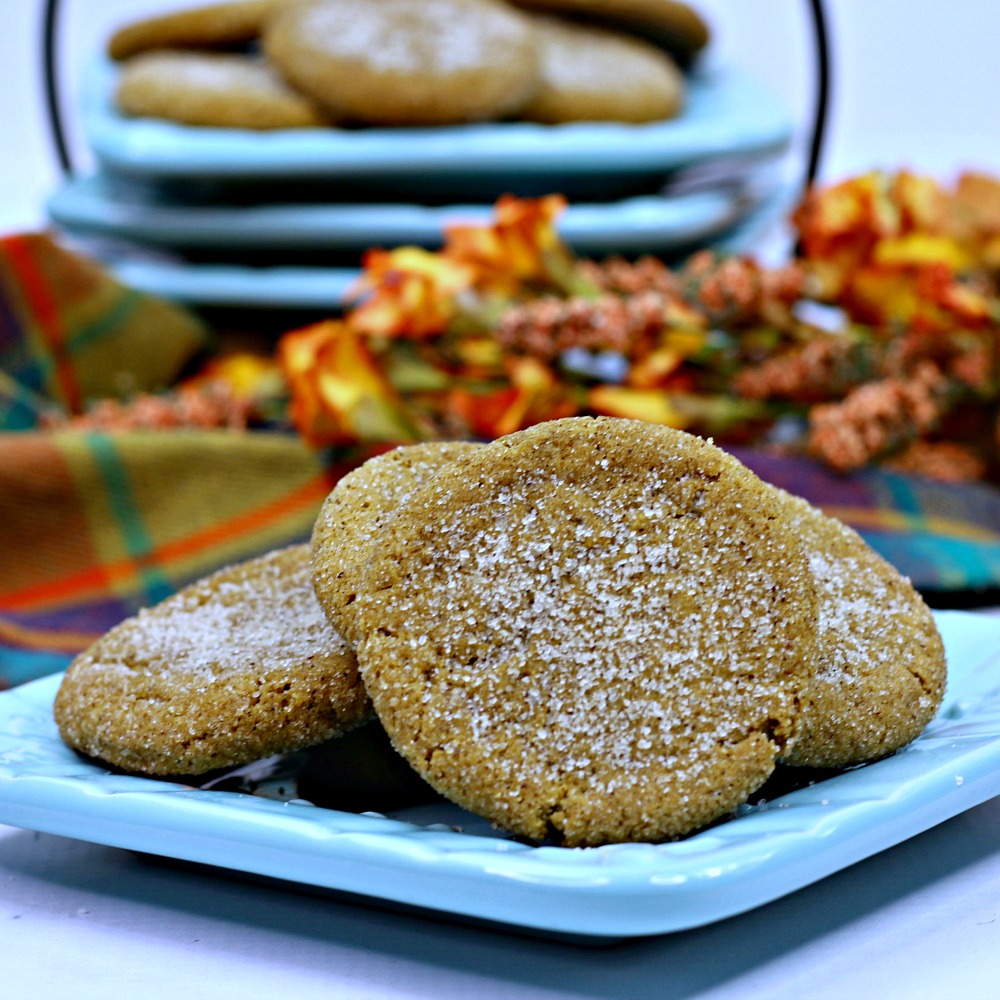 These cookies are perfect for Fall, since they are made with pumpkin.
However, I am happy to enjoy pumpkin spice year round.
The cookies are absolutely delicious and would be a perfect choice for a holiday buffet table, a bake sale or a gift basket for a friend.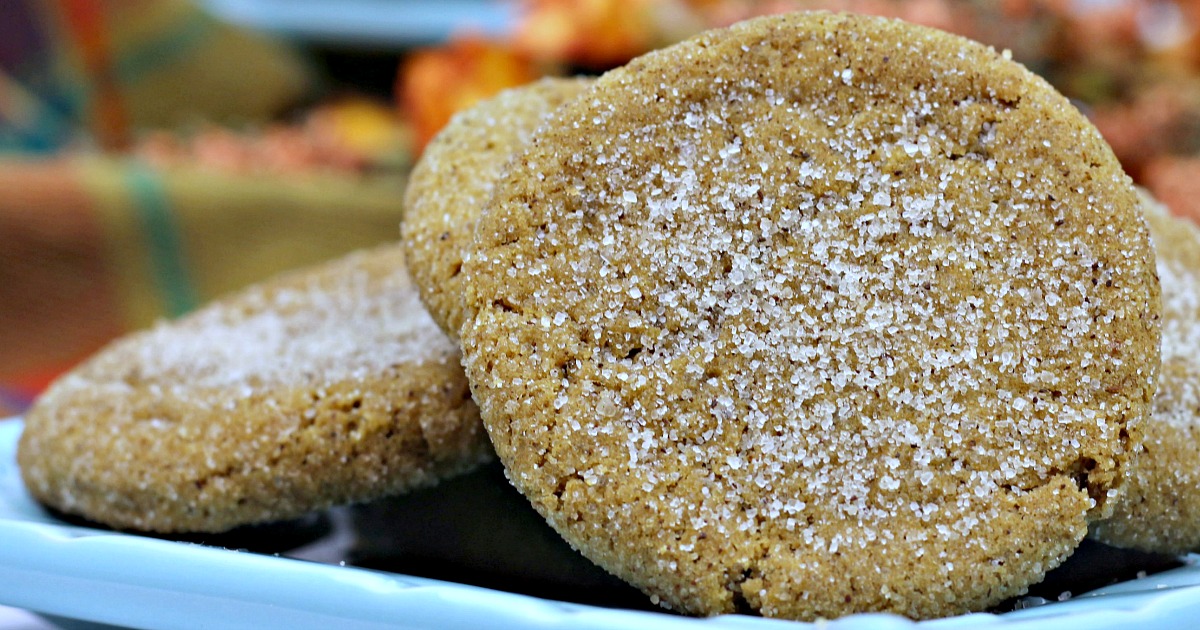 Chewy Pumpkin Molasses Cookies Recipe
Ingredients:
1 1/2 cups Sugar
1/2 cup Unsalted Butter
1/2 cup Canned Pumpkin Puree
1/4 cup Molasses
2 1/4 cups All Purpose Flour
1/2 t Ground Ginger
1/2 t Ground Cloves
1 t Ground Cinnamon
1/2 t Baking Soda
1/2 t Salt
Supplies
Cookie Sheets
Parchment Paper
Mixer
Whisk
Cooling Rack
Instructions:
1) Put 1/2 sugar in small bowl and set aside.
2) Add butter, 1 cup sugar, pumpkin and molasses to mixer bowl.
3) Beat until all ingredients are combined together.
4) In a separate bowl, whisk together the flour, spices, salt and baking soda.
5) With the mixer on low, slowly add in the flour mixture until combined.
6) Cover the bowl of dough and chill in the refrigerator for 2 hours or more.
7) Pre-heat oven to 350° and line cookie sheets with parchment paper.
8) Form the chilled dough into 1 inch balls by hand and roll each one in the bowl of sugar.
9) Arrange the sugar coated dough balls on cookie sheets. Leave 3 inches between the cookies, since they will spread as they bake.
10) Bake for 7-10 minutes until the edges just begin to brown, while the center is still soft.
11) Let the cookies cool on the cookie sheets for about 5 minutes. Then, transfer to a baking rack to finish cooling.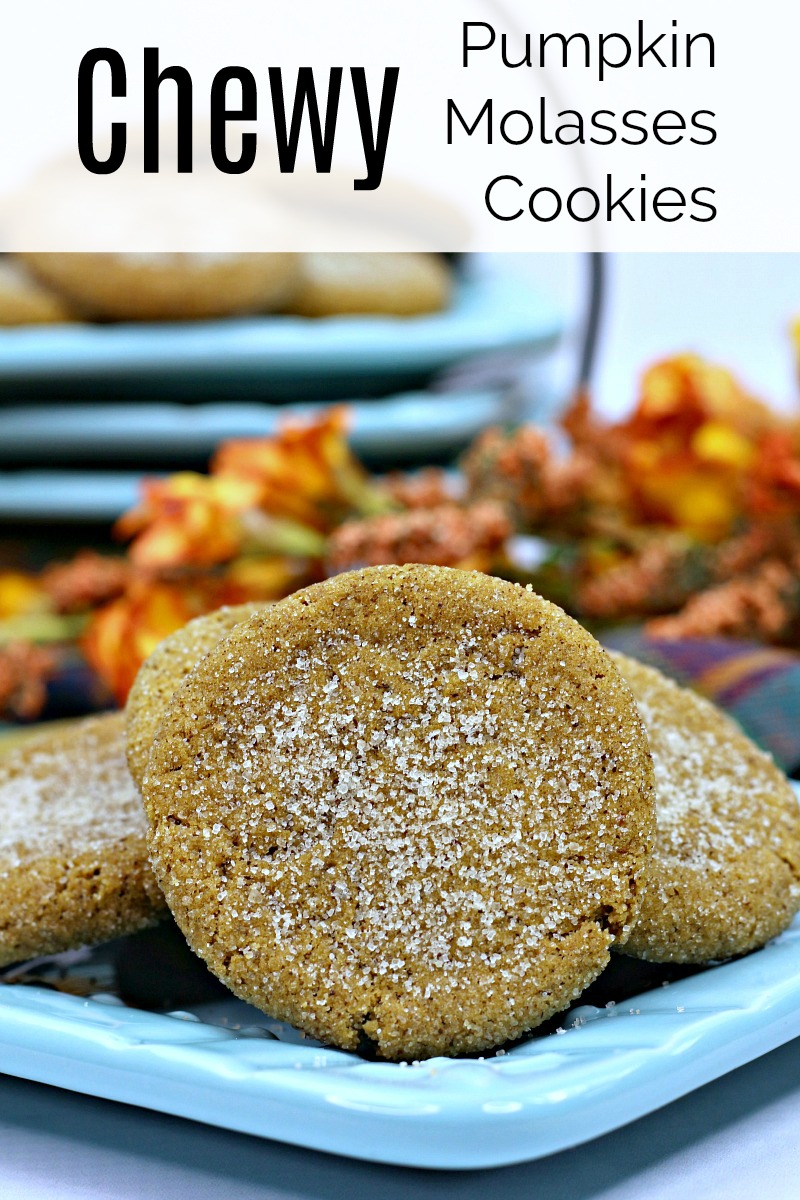 More from Mama Likes to Cook
Check out the rest of my vegetarian recipes, so you can get more great ideas for baking, cooking, blending and juicing.
Pumpkin Breakfast Recipes
Pumpkin Dessert Recipes
Dips Made with Pumpkin
Dinner Recipes with Pumpkin
Shopping Tips
For a beautiful assortment of kitchen necessities and food gifts for the whole family, check out the deals at these online stores.
Are you ready to have some delicious fun in the kitchen?