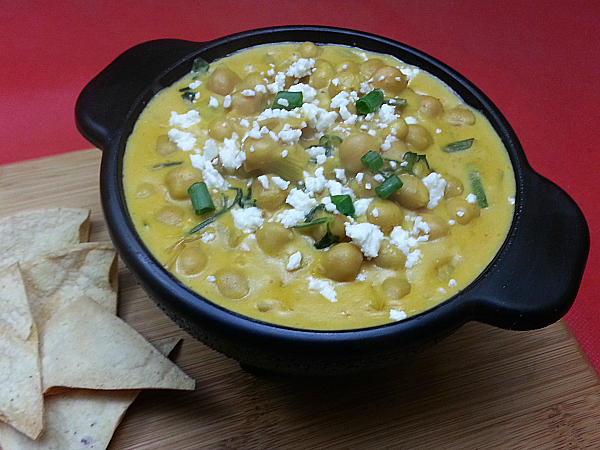 As much as I enjoy spending time in the kitchen, busy schedules usually mean that I need to choose meals that don't take too much time to prepare.
Most nights I've got hungry kids hovering as I rush to get dinner done.
I often turn to time saving one pot meals that can be prepared quickly and served in a bowl.
This helps me get dinner on the table faster and also makes clean up a lot easier.
Whether you are a strict vegetarian or someone who has occasional vegetarian meals by participating in Meatless Monday or simply reducing meat consumption, there is no need to do without flavor.
I'm a vegetarian and my family eats meat.
Sometimes I serve them meat on the side, but with protein rich meals like this pumpkin stew they are perfectly satisfied with a meat-free meal.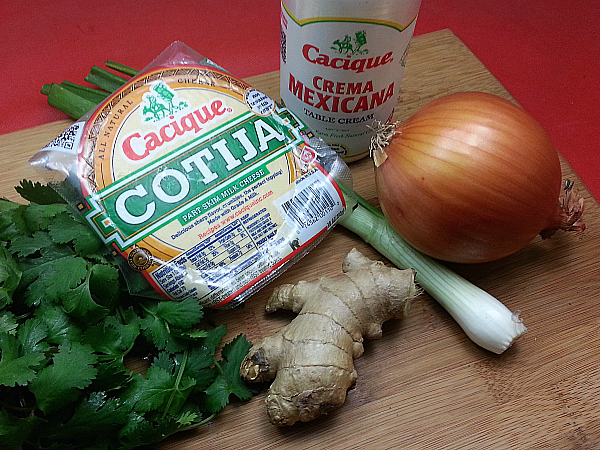 Cacique Crema Mexicana is something I recently discovered.
I had incorrectly assumed that it was a sour cream, but it isn't.
This is a rich and thick table cream that doesn't have any sourness to it at all.
It blends in with this stew perfectly giving it a creamy texture and the delicious flavor of dairy.
The Vegetarian Pumpkin Stew was an instant favorite in my house.
I love how easy it is to make something that is nutritious and satisfying.
Click HERE for the recipe.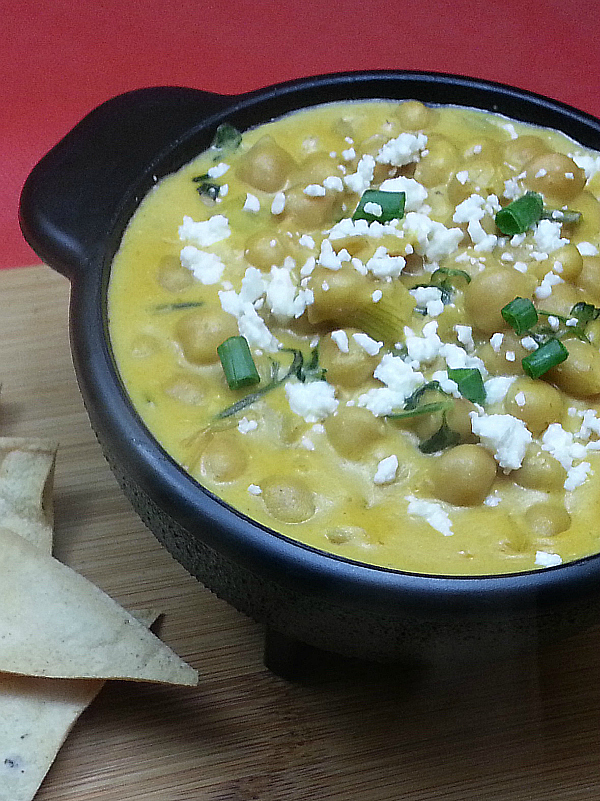 More from Mama Likes to Cook
Check out the rest of my vegetarian recipes, so you can get more great ideas for baking, cooking, blending and juicing.
Pumpkin Breakfast Recipes
Pumpkin Dessert Recipes
Dips Made with Pumpkin
Dinner Recipes with Pumpkin
Shopping Tips
For a beautiful assortment of kitchen necessities and food gifts for the whole family, check out the deals at these online stores.
Are you ready to have some delicious fun in the kitchen?