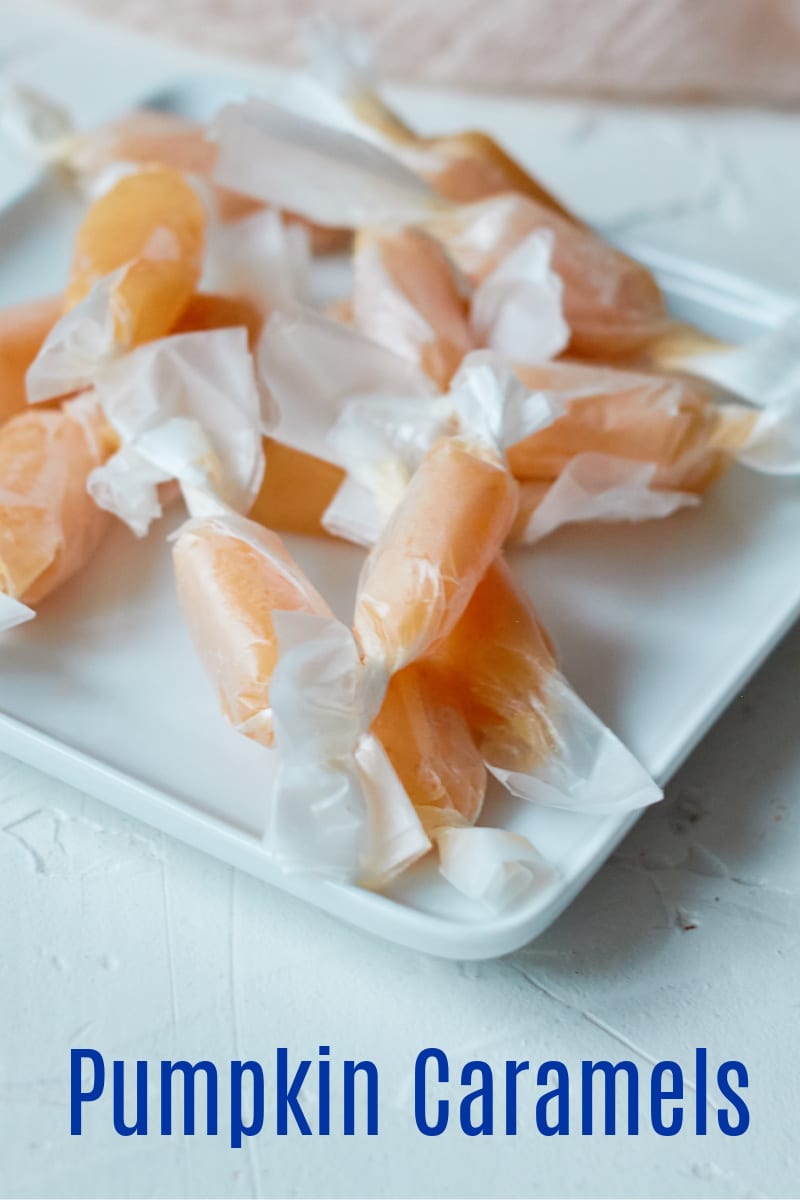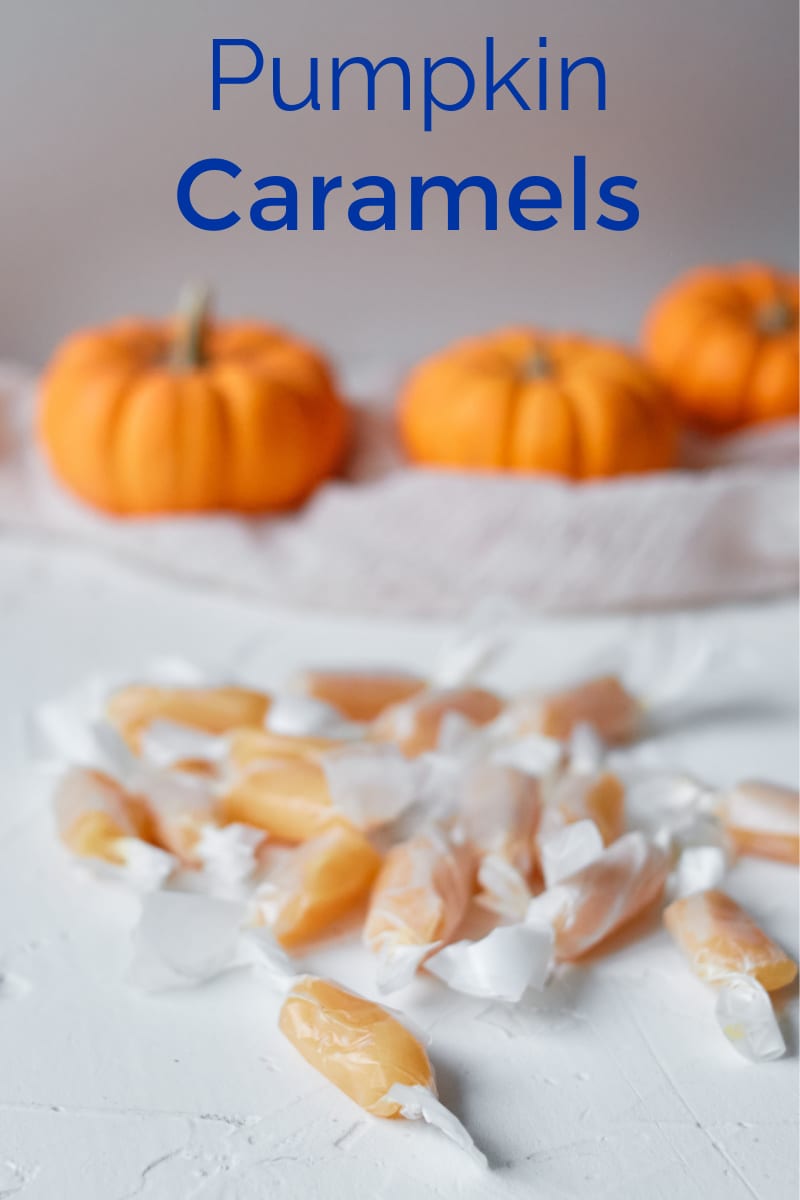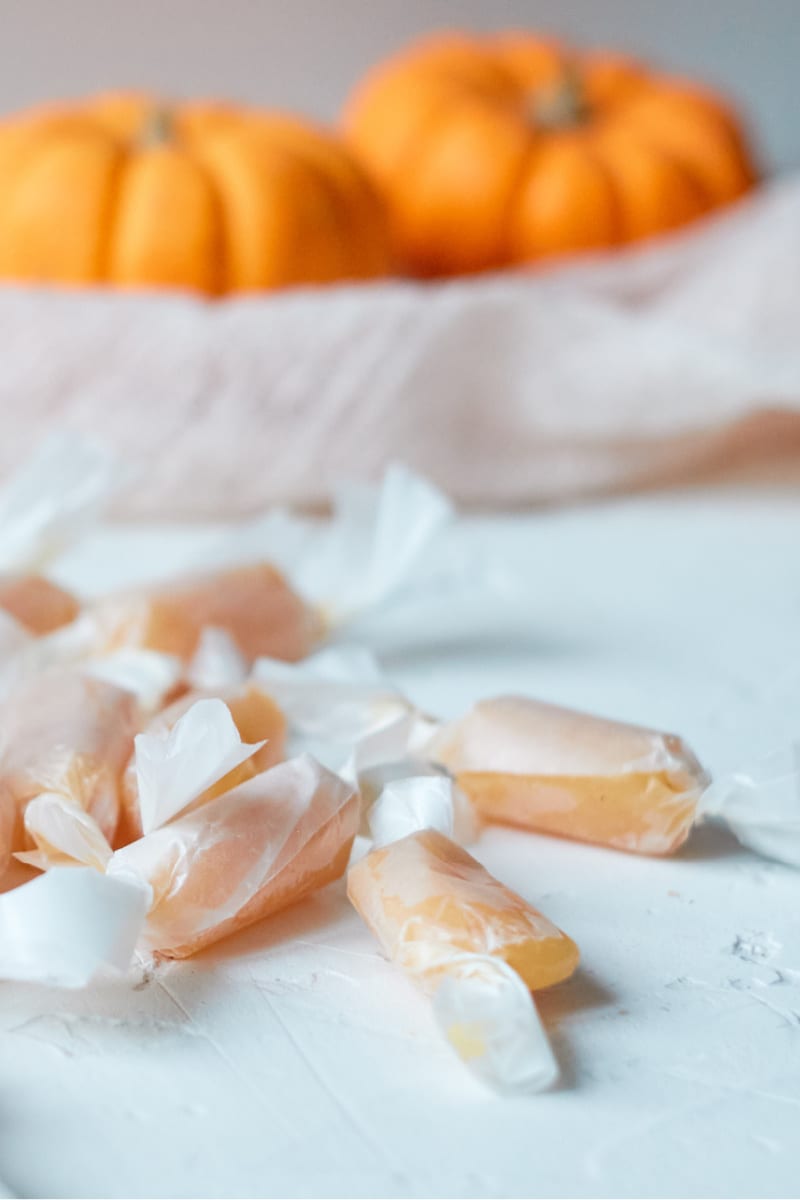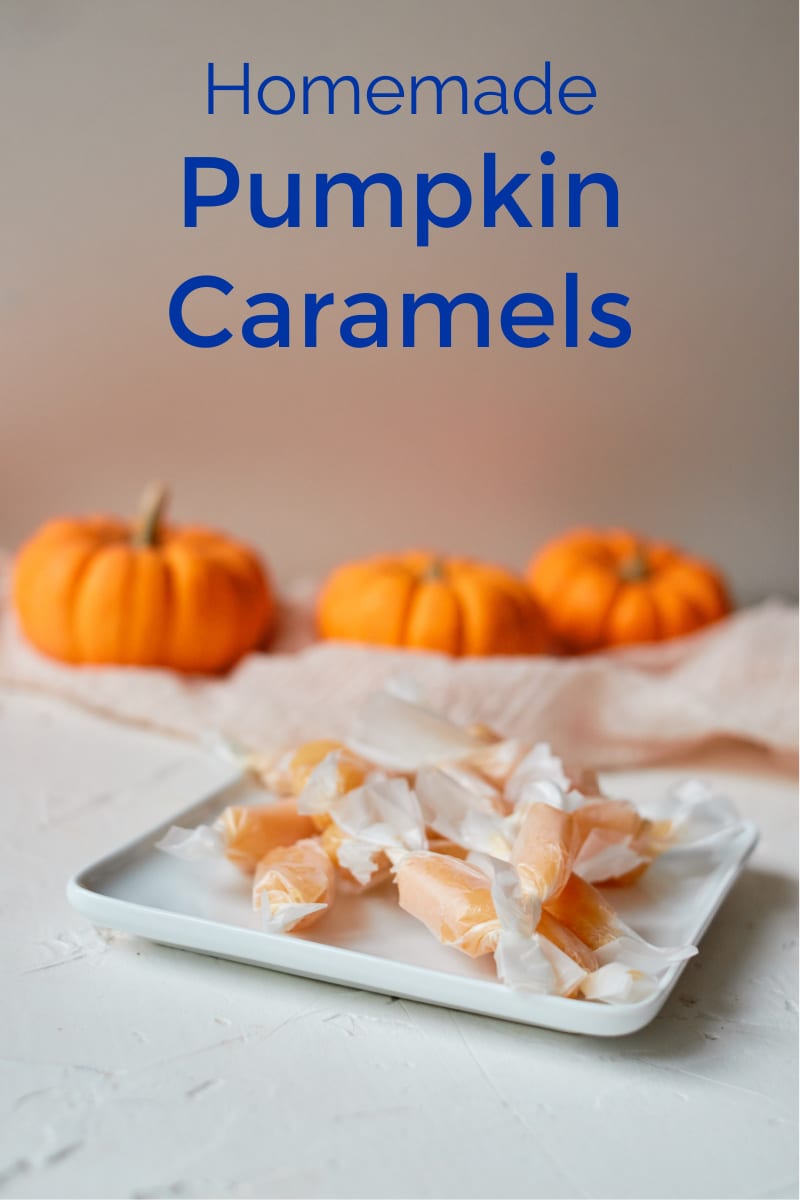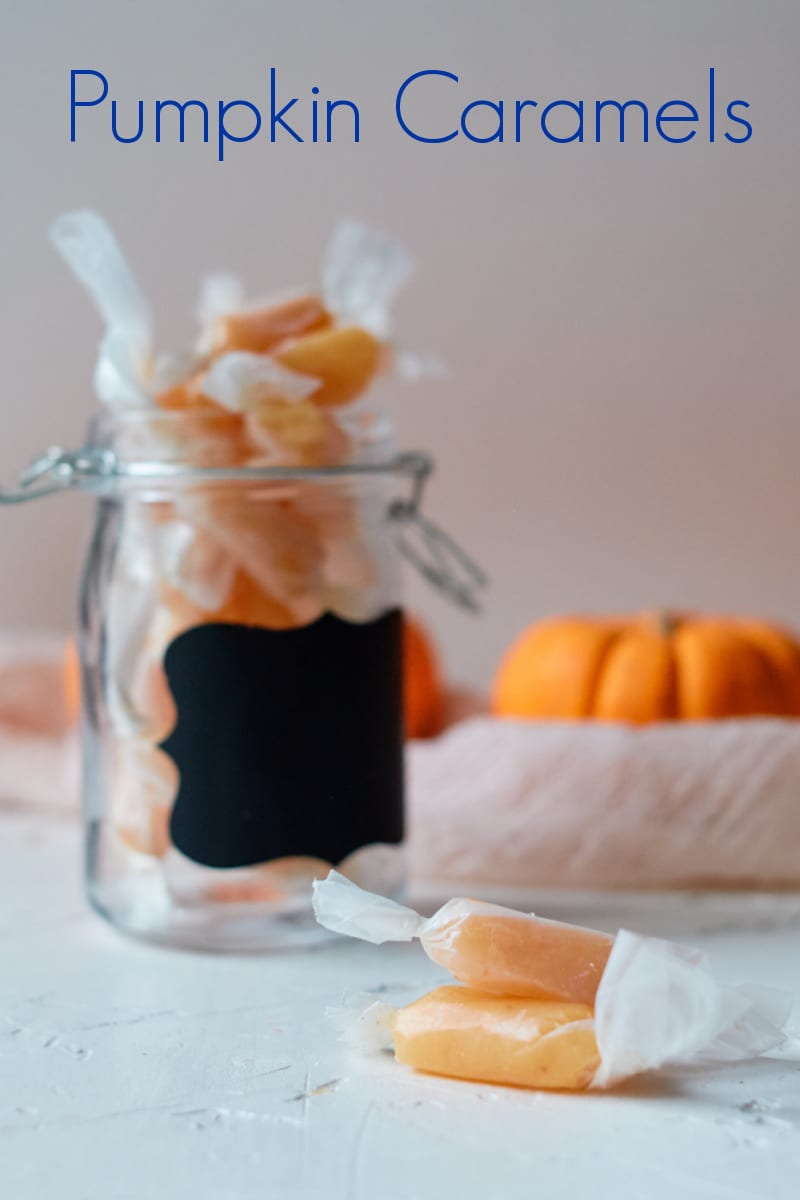 How to Make Pumpkin Caramels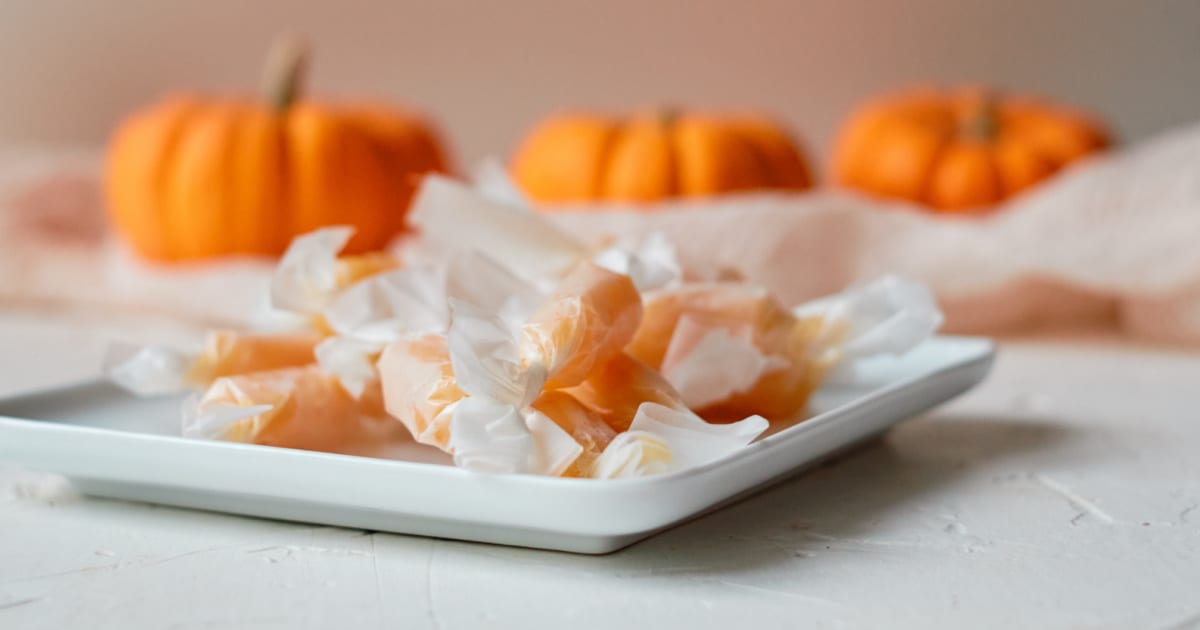 It is easy to make homemade pumpkin caramels and they are delicious, so you can make them for yourself or give them as gifts.
A sweet treat is a wonderful little pick me up!
These chewy candies are simple to make with white chocolate and real pumpkin, but they look and taste impressive.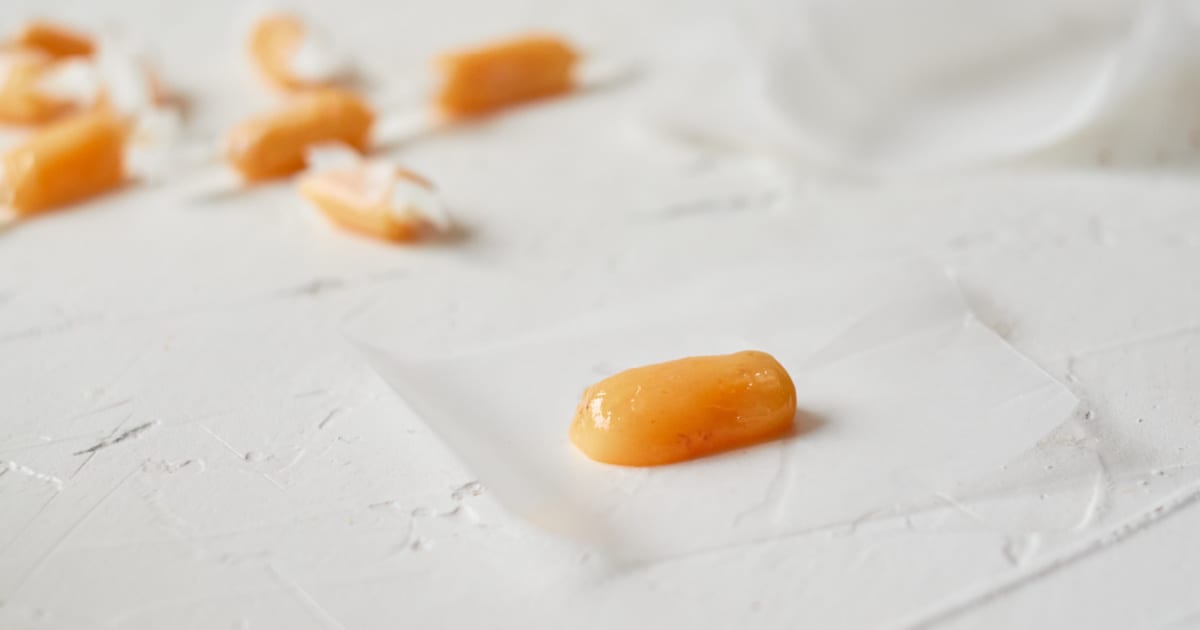 If you have kids who like to help in the kitchen, this is a fun recipe to make together.
You may want to handle the double boiler, but even little ones can have fun rolling the caramels and wrapping them in wax paper.
They are perfect to package as a gift in a decorative mason jar, since they are individually wrapped.
Or you pop one in your pocket or purse to eat, when you need a little something special.
Enjoy!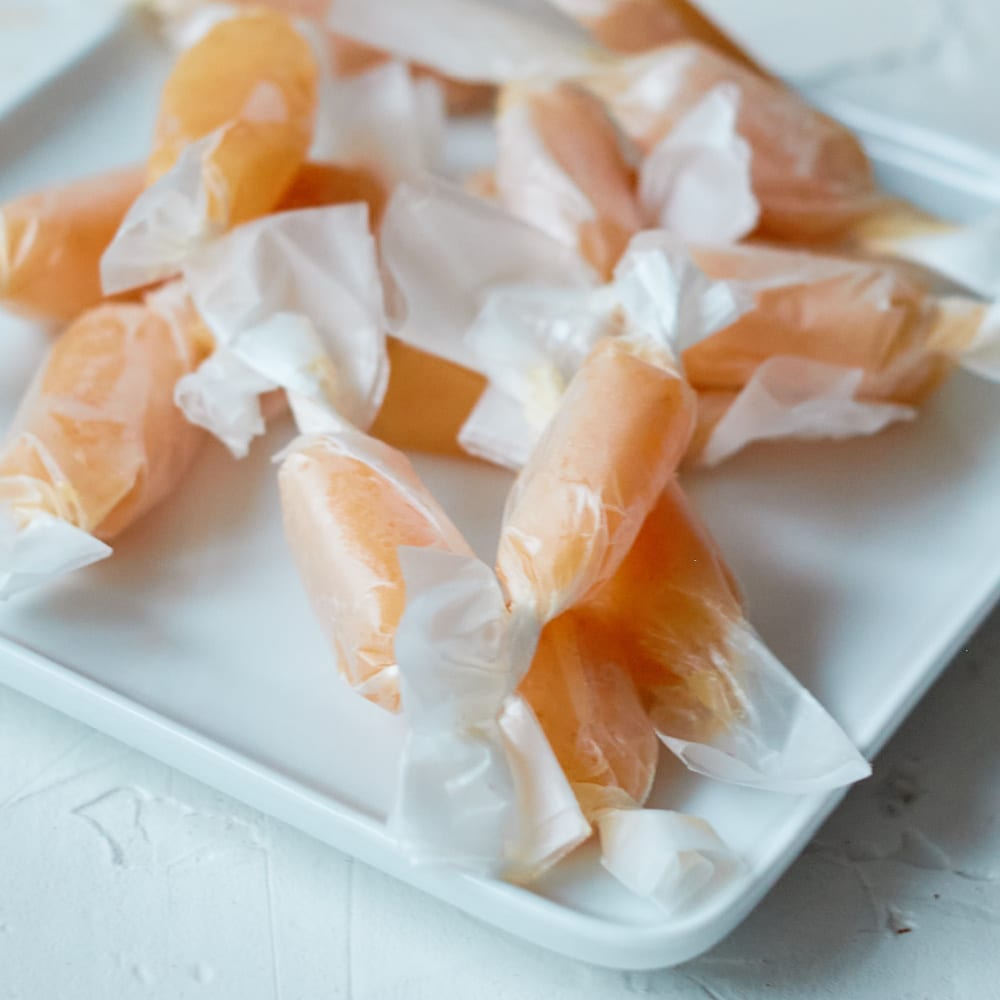 Pumpkin Caramels Recipe
Prep Time – 5 minutes
Total time – 40 minutes
Ingredients
2 cups White Chocolate
1/3 cup Powdered Sugar
½ cup Light Corn Syrup
1 T Pumpkin Puree
Supplies
Double Boiler
Rimmed Baking Sheet
Wax Paper
Instructions
1) Add all ingredients to the top pan of the double boiler set and add about an inch of water to the bottom pan.
2) Mix well and bring to a simmer.
3) Simmer for 2 minutes, stirring continuously.
4) Line a baking sheet with wax paper and pour the caramel mixture onto it.
5) Refrigerate for 20 minutes, so that the candy sets.
6) After the caramels have set, cut into ½ inch by 1 inch pieces and wrap in wax paper.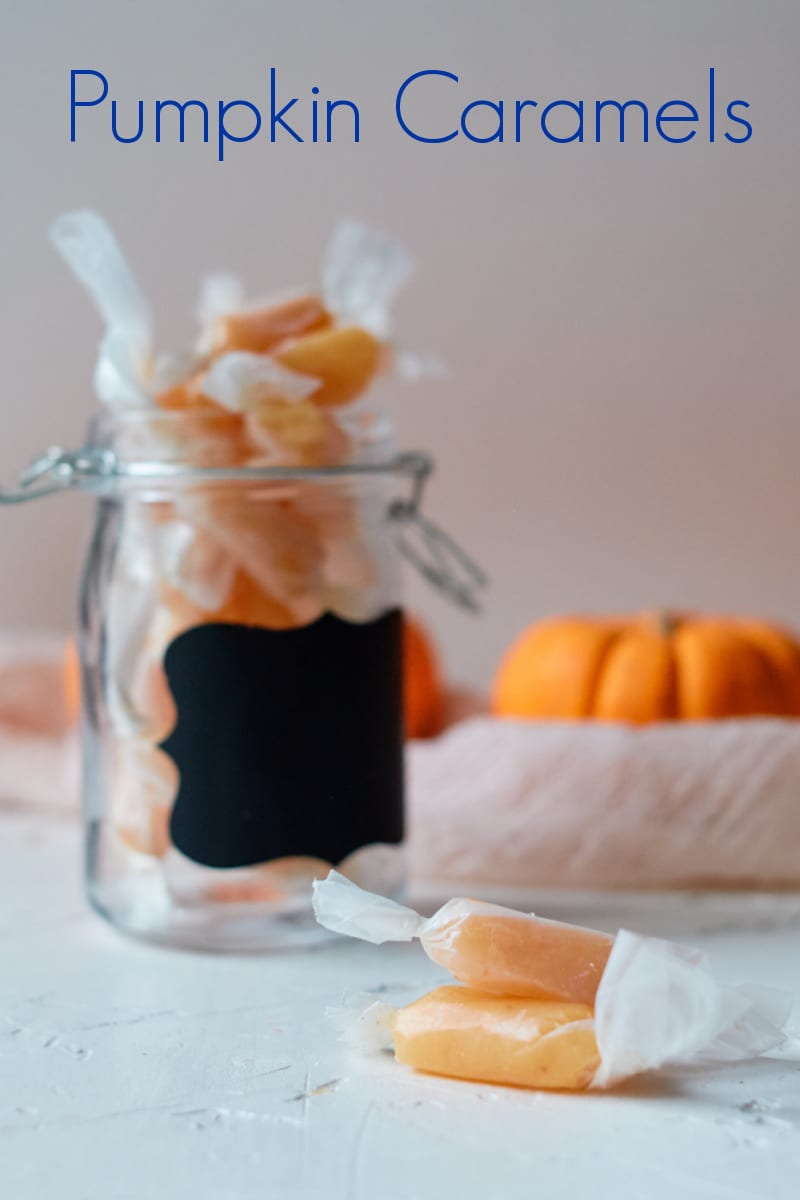 More from Mama Likes to Cook
Check out the rest of my vegetarian recipes, so you can get more great ideas for baking, cooking, blending and juicing.
Pumpkin Breakfast Recipes
Pumpkin Dessert Recipes
Dips Made with Pumpkin
Dinner Recipes with Pumpkin
Shopping Tips
For a beautiful assortment of kitchen necessities and food gifts for the whole family, check out the deals at these online stores.
Are you ready to have some delicious fun in the kitchen?