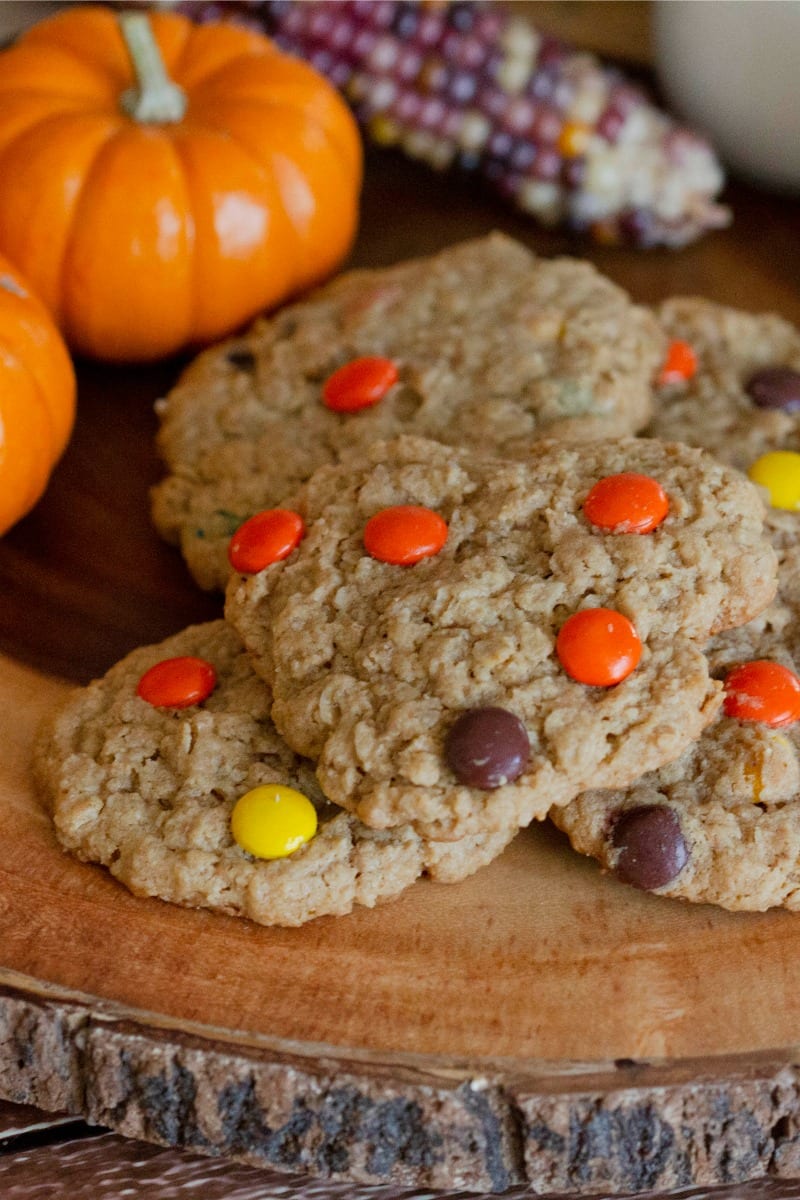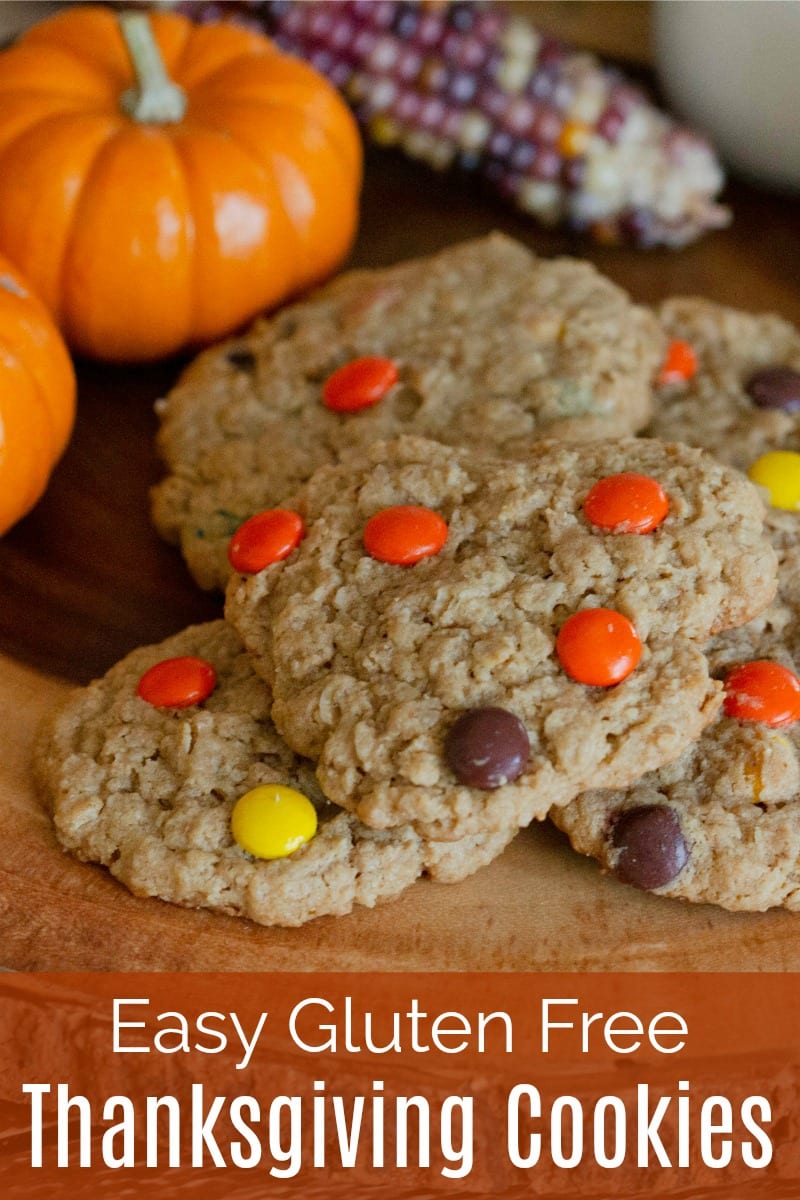 Gluten Free Fall Cookies
Cookies are great any day, but these easy gluten free Thanksgiving cookies are especially fun to eat in the Fall.
These are gluten free cookies, but you don't need to be gluten intolerant to enjoy the chewy Reese's Pieces cookies.
The flavor and texture of this oat based cookie are fantastic, so their lack of gluten is just an added bonus for those of you who avoid it.
This also makes these cookies a good choice to serve, when you have friends and family who watch out for gluten.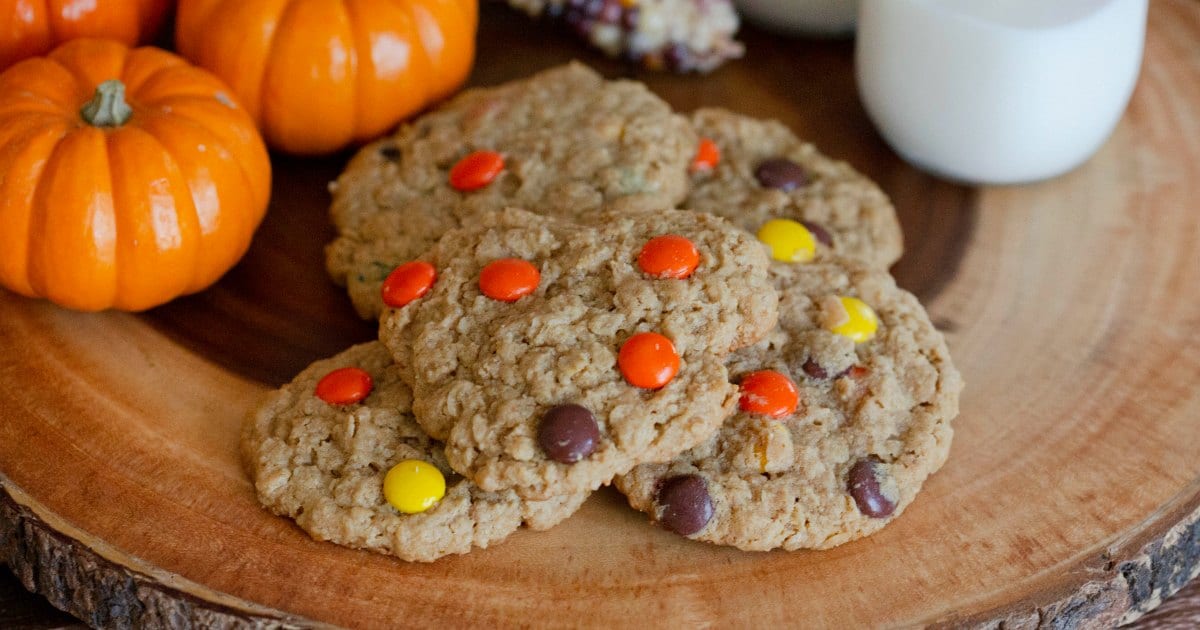 These Fall cookies are made with oats, instead of regular wheat flour.
Oats do not naturally contain gluten, but with many processing facilities there is a chance for cross contamination.
Make sure you choose a brand of oats that specifically states that they are gluten free oats, so that you can avoid unintended consequences.
I've used both Bob's Red Mill and Nature's Path, since I like their quality and corporate ethical commitments.
If you aren't concerned about making this cookie gluten free, any type of oats will work in the recipe.
Supplies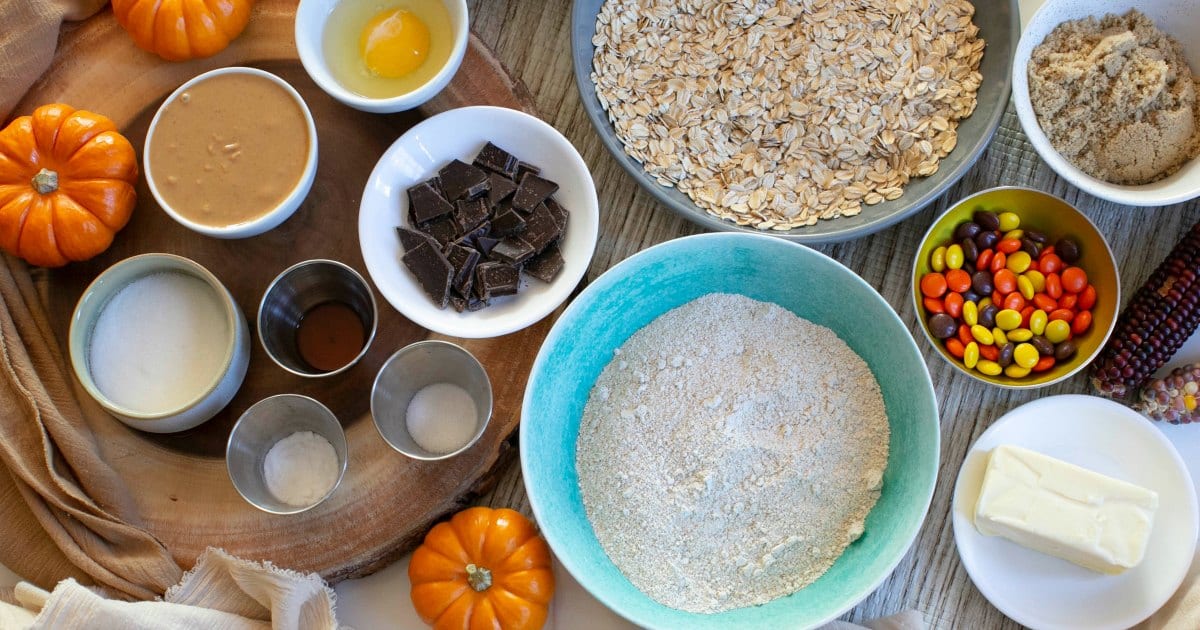 The recipe calls for regular oats and, also, oat flour.
If you don't want to purchase a whole bag of oat flour, it is really easy to make your own.
Just add the dry oats to your blender and whir briefly.
Yes, it is that easy to make oak flour from whatever brand of oats you prefer.
And, yes, Reese's Pieces and many other Reese's products are gluten free. Just make sure you check the packaging to confirm particular products as certified.
Cookie Dough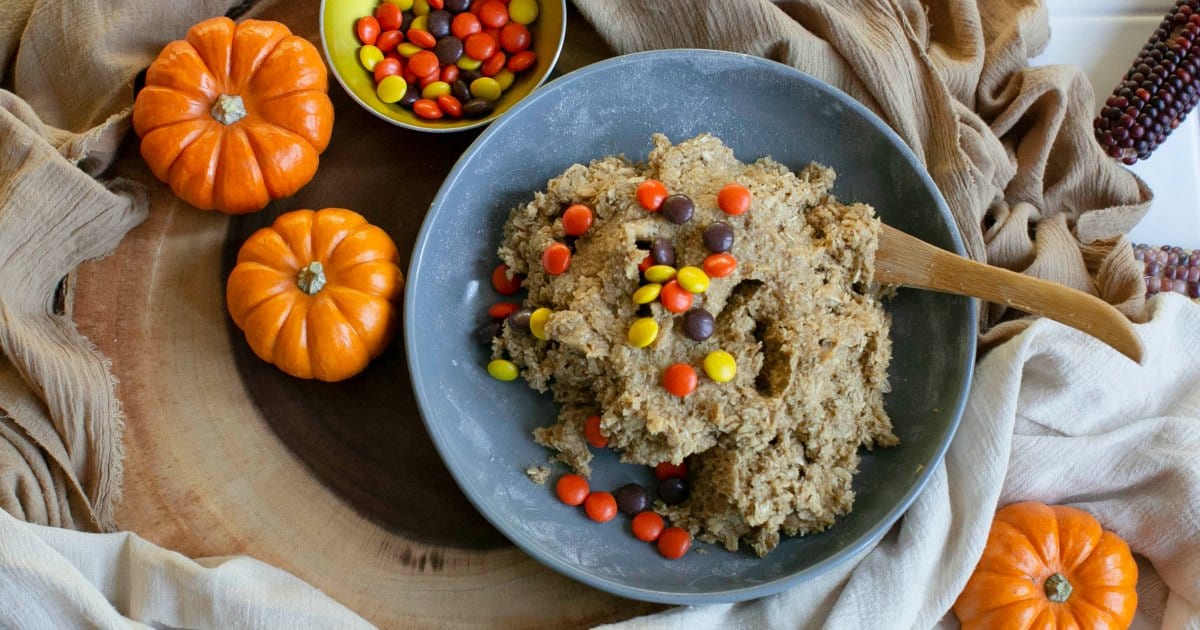 My family is not gluten free, but I like to be able to offer options to friends and family who are.
Some gluten free foods really taste different than their glutenous counterparts, but that isn't always a good thing.
These cookies, on the other hand, will satisfy those who love their gluten and those who don't.
Enjoy!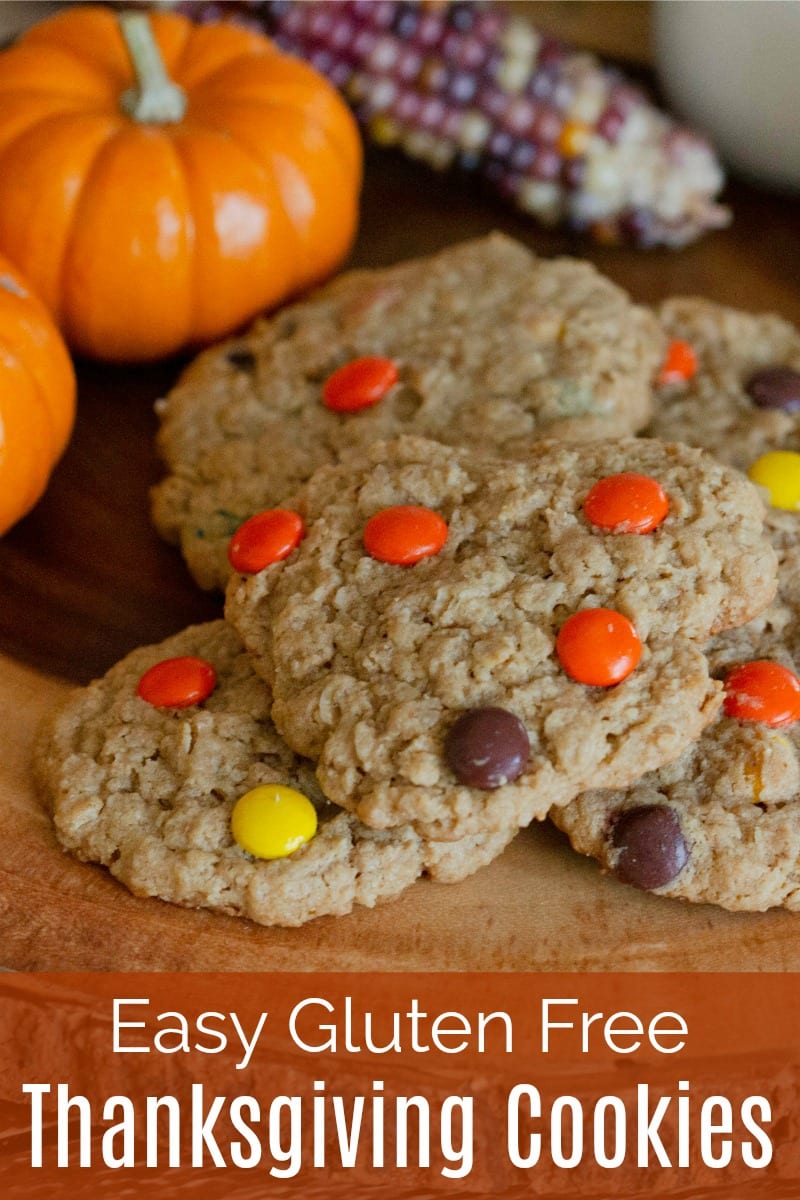 Gluten Free Thanksgiving Cookies Recipe
Ingredients
1/2 cup Butter, unsalted
1 1/4 cups Light Brown Sugar
1 cup Granulated Sugar
2 Eggs
1 t Vanilla Extract
1/2 t Baking Soda
1/4 t Salt
1 1/4 cups Gluten Free Oats
1 cup Gluten Free Oat Flour (or 1 more cup of oats to make your own)
1/2 cup Peanut Butter
1 cup Reese's Pieces
Supplies
Cookie Sheet
Measuring Cups
Measuring Spoons
Mixing Bowl
Stand Mixer
Spoon
Instructions
1) Preheat oven to 350.
2) If you are making your own oat flour, add 1 cup oats to blender and blend briefly.
3) Cream butter and sugars together with a mixer. Add in egg, peanut butter, and vanilla.
4) In separate bowl combine oats, oat flour, baking soda, and salt.
5) With the mixer on low, slowly add dry ingredients to the wet.
6) Mix in Reese's Pieces by hand.
7) Put large spoonfuls of cookie dough on cookie sheet and flatten slightly. These cookies will not spread during baking.
8) Bake for 8-11 minutes. Cookies should still be soft in the middle and just slightly browned on the bottom.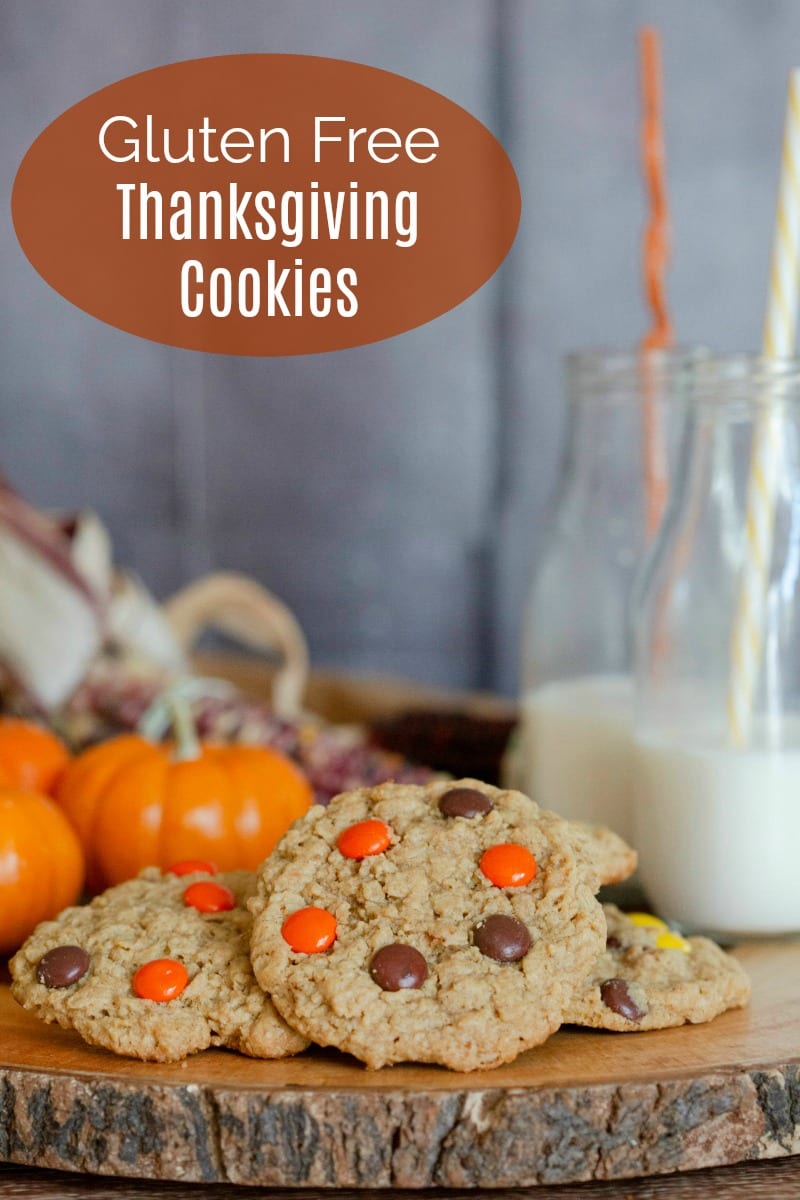 Check out my other dessert recipes, so you can get more sweet inspiration.
Following are a few of my other delicious cookie recipes:
Then take a look at the rest of my vegetarian recipes, so you can have even more delicious fun in the kitchen!