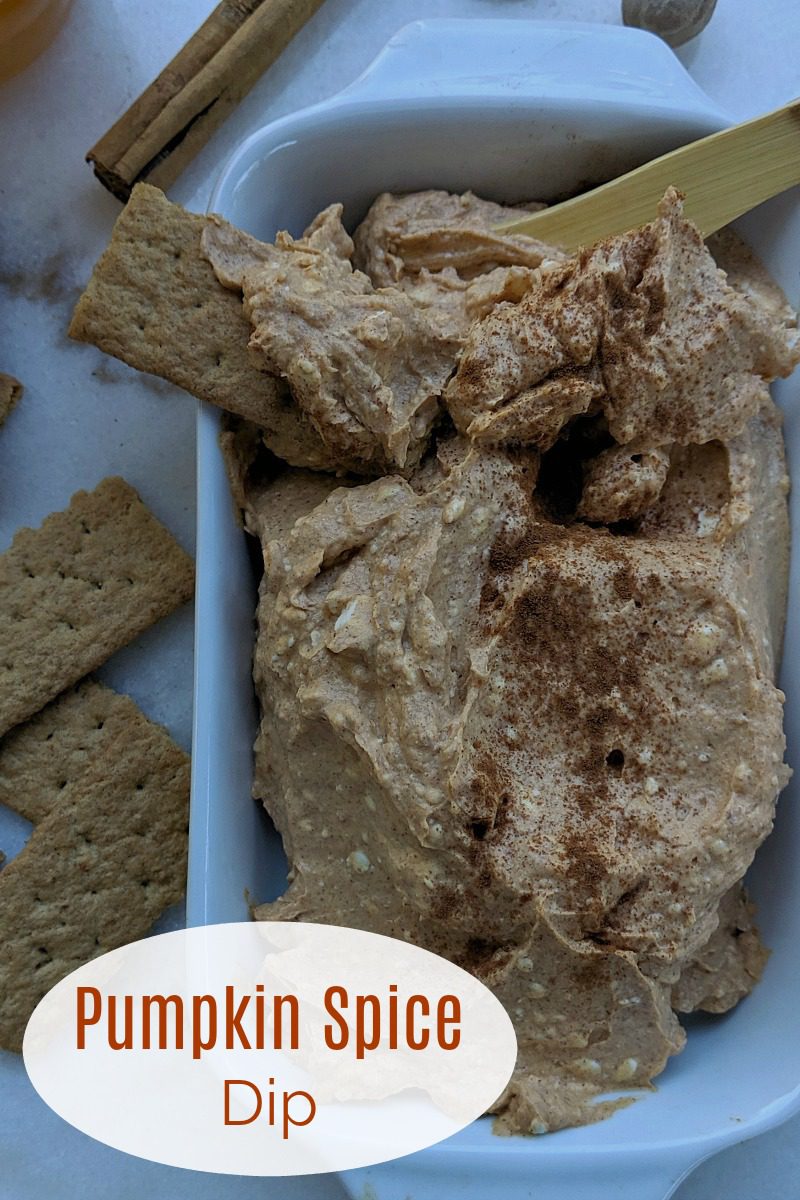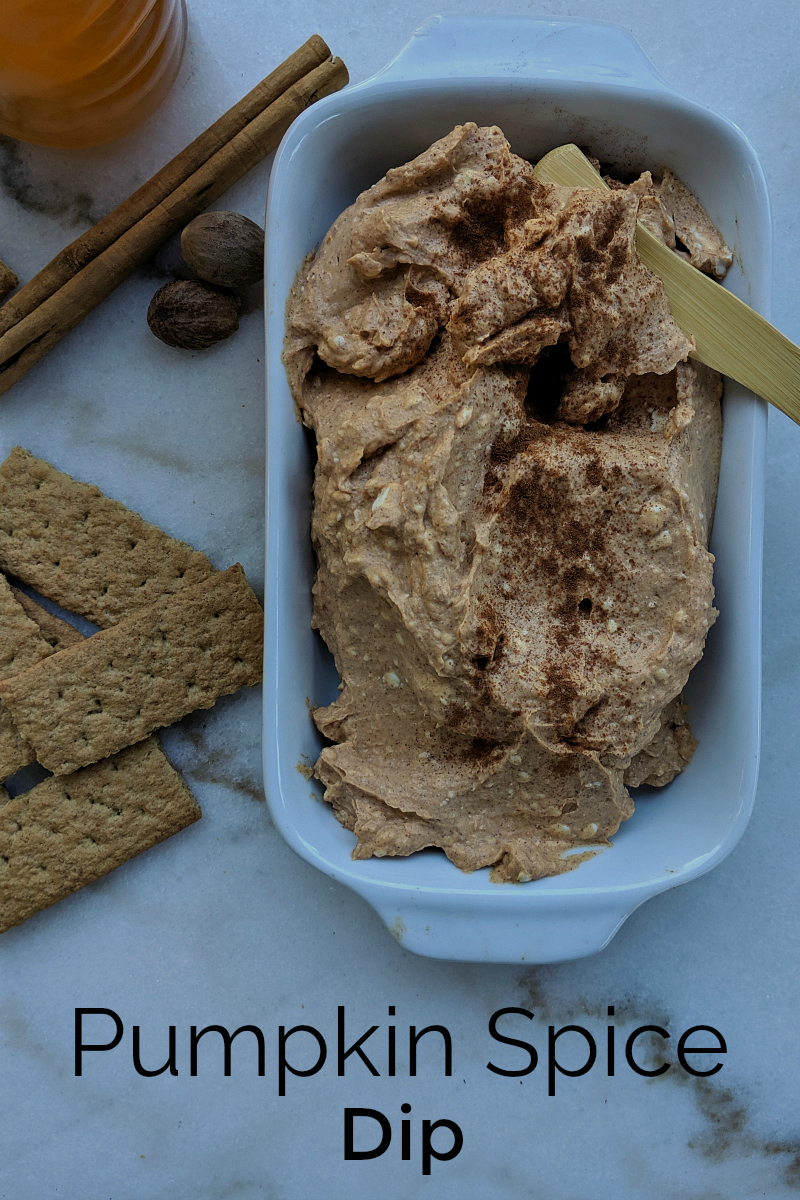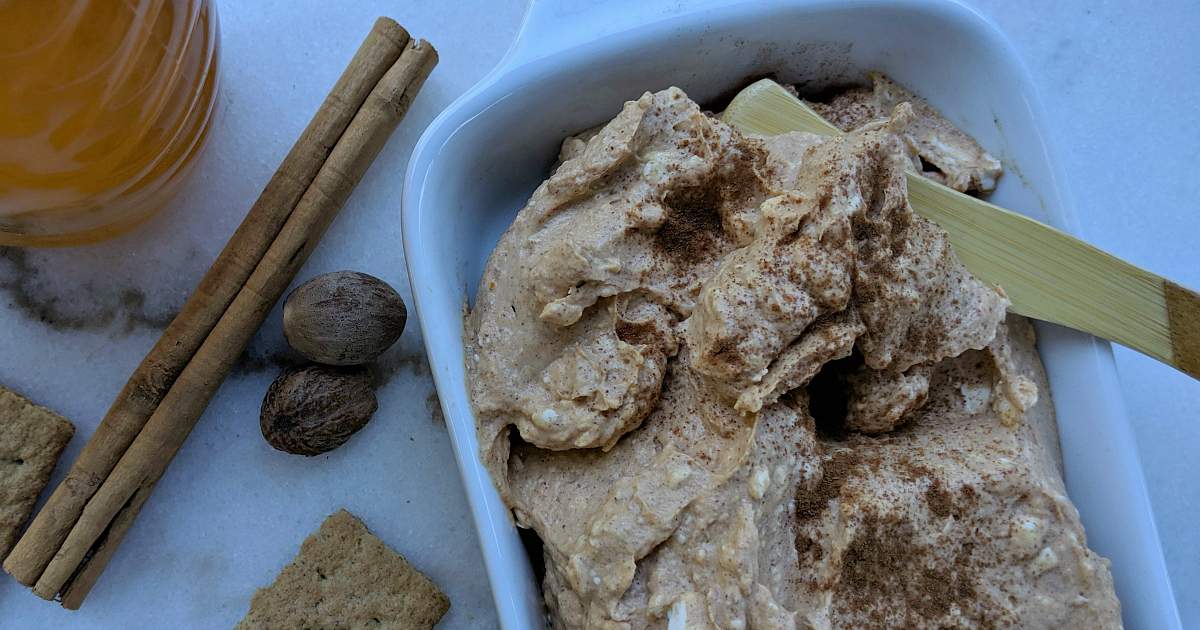 Pumpkin Cream Cheese Dip
Try my pumpkin spice dip, when you want a crowd pleasing appetizer that is just a little bit out of the ordinary.
Fall is the perfect time of year to enjoy pumpkin spice, but you absolutely can serve this easy to prepare dip all year long.
It has the wonderful taste of pumpkin and the spices we love.
I served this batch of dip with graham crackers, but it is also delicious with apple and pear slices.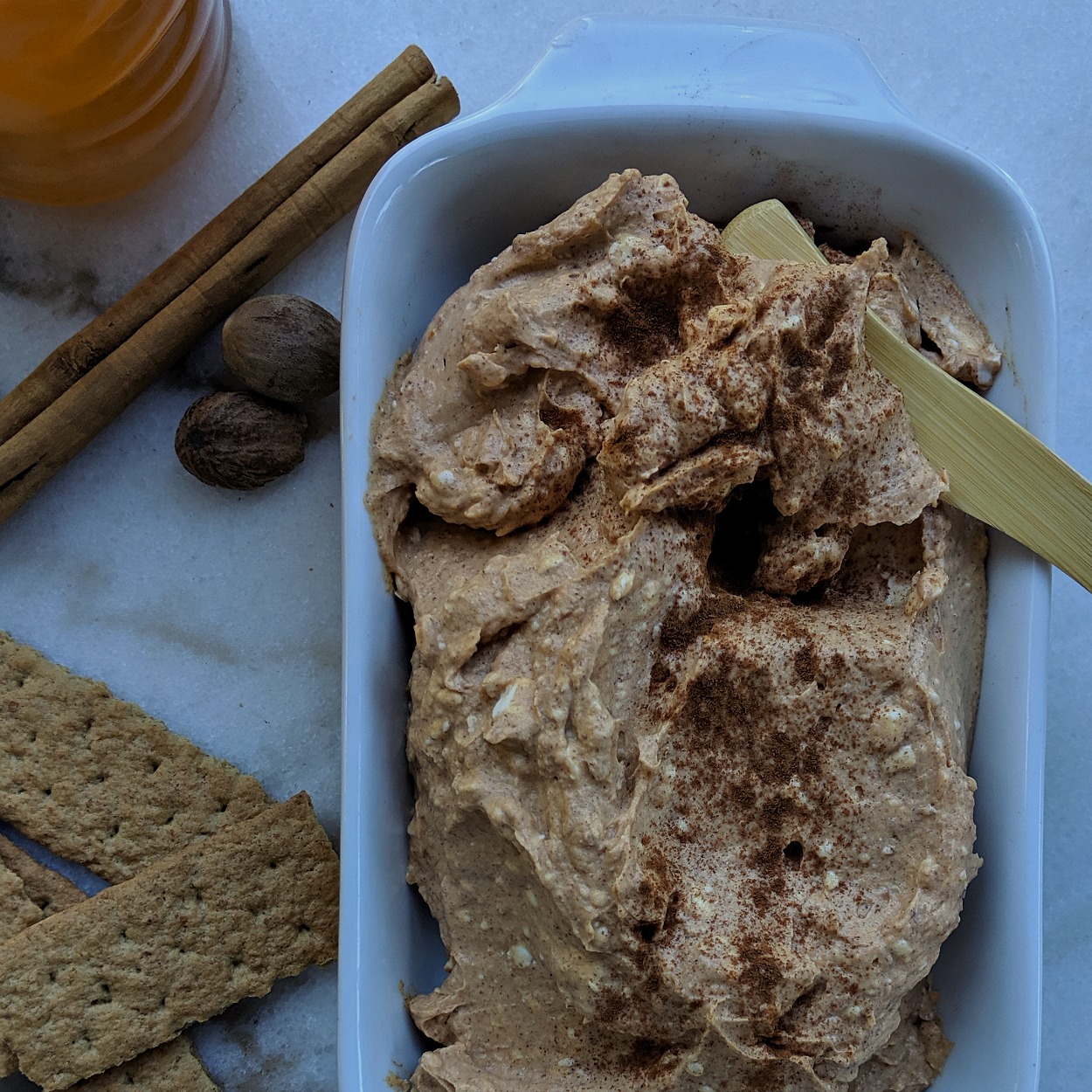 Nutmeg is one of those spices that loses it's flavor quickly after it is ground.
I prefer buying whole nutmeg, but tried a variety of graters that didn't thrill me.
Then, my niece gave me a wonderful gift. And now I grind my own nutmeg regularly.
It makes a big flavor difference, when I can add nutmeg immediately after grinding it.
This little plate has spiky ridges on the bottom, so I just rub the whole nutmeg on it to grate. Then I can use the brush to 'dust' it into my recipe.
Clean up is a breeze and it really doesn't add to the prep time at all.
They say the grater can also be used for garlic, but I have only used mine for nutmeg and cinnamon sticks.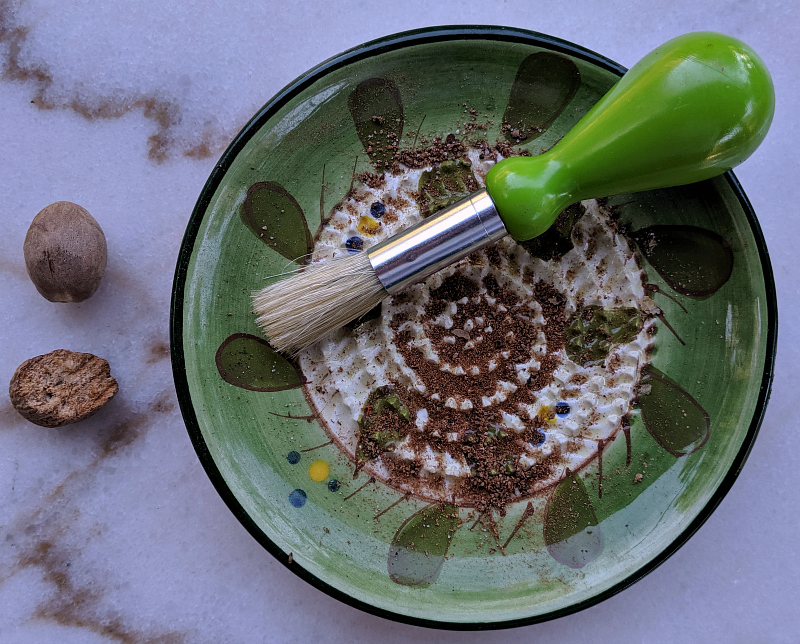 As is, the recipe is vegetarian, but you can easily make it vegan.
Just use a vegan cream cheese alternative and swap agave nectar or maple syrup for the honey.
Maple syrup will add a distinct maple taste, so choose agave if you don't want that.
The dip is gluten free, but regular graham crackers are not.
There are plenty of delicious gluten free graham cracker brands or you can just serve with apple or pear slices.
If you are serving this for guests, I recommend choosing gluten free grahams just in case.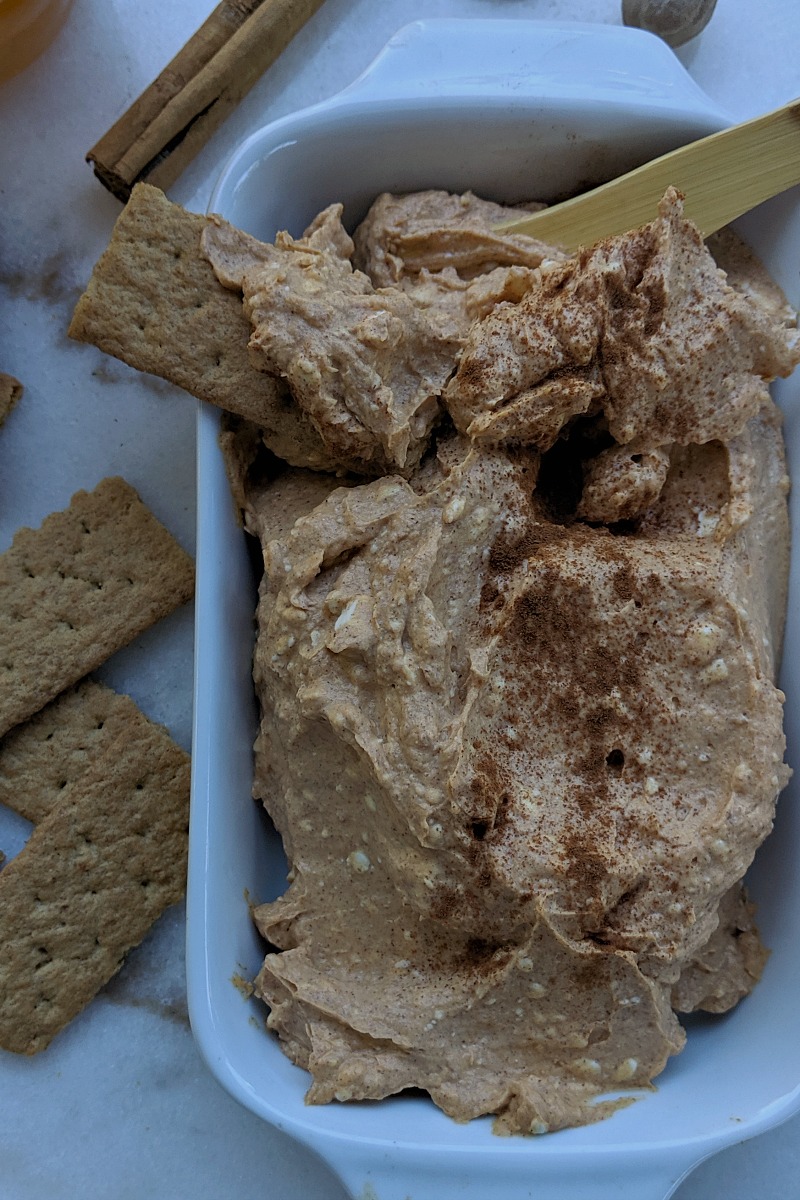 Pumpkin spice dip is great to serve at a party or for a regular family night at home.
The pumpkin flavor really shines, and, of course, the cinnamon and nutmeg are delicious.
It only takes a few minutes to make the dip, but it feels like a special treat.
If you manage to have any leftovers, it stores well in the refrigerator. And, it'll be just as flavorful the next day.
Enjoy!
Pumpkin Spice Dip Recipe
Ingredients:
1 pkg. (8 oz) Cream Cheese
4 T Pumpkin Puree (1/4 cup)
2 T Honey
1 t Cinnamon
1/2 t Nutmeg
Supplies
Stand Mixer or Hand Mixer with Flat Beater
Nutmeg Grater
Measuring Spoons
Instructions:
1) Add all ingredients to mixing bowl and blend together using the flat beater.
2) Transfer to a serving bowl and serve with graham crackers or apple slices.
3) Store any unused dip in an airtight container in the refrigerator.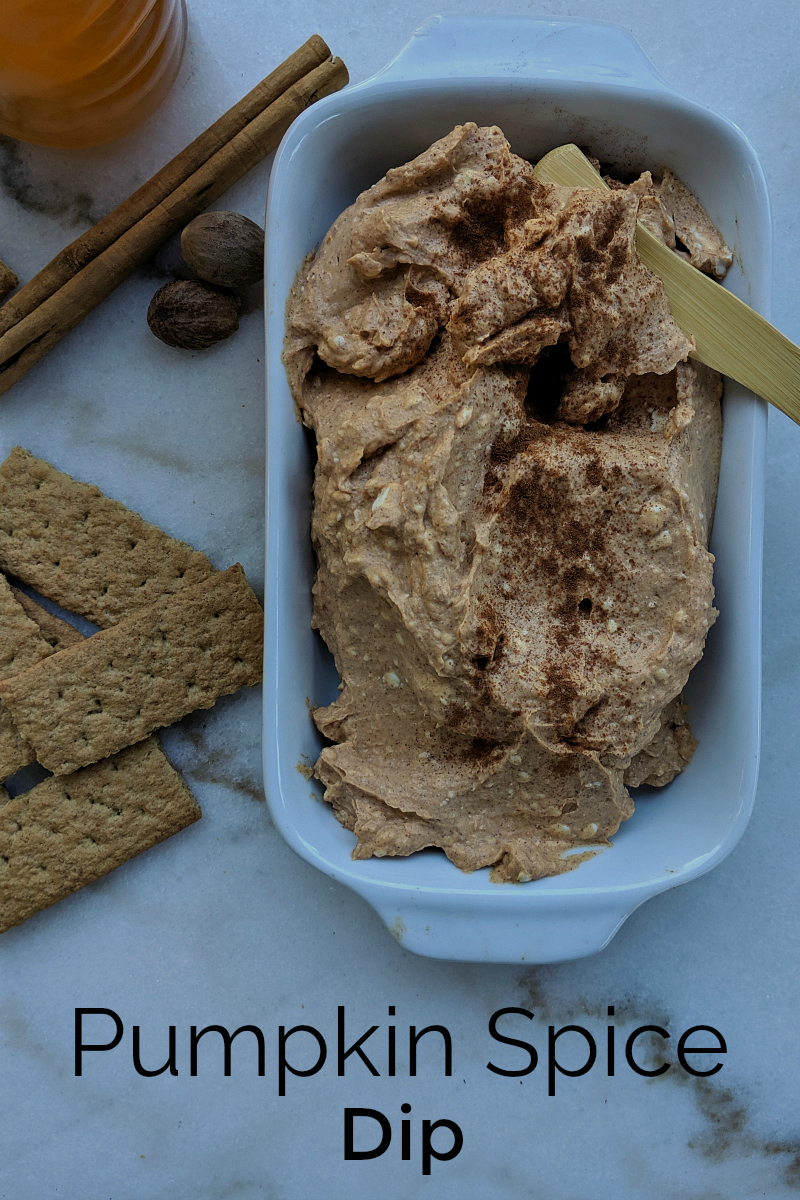 More from Mama Likes to Cook
Check out the rest of my vegetarian recipes, so you can get more great ideas for baking, cooking, blending and juicing.
Dessert Dip Recipes
Pumpkin Breakfast Recipes
Pumpkin Dessert Recipes
Dips Made with Pumpkin
Dinner Recipes with Pumpkin
Shopping Tips
For a beautiful assortment of kitchen necessities and food gifts for the whole family, check out the deals at these online stores.
Are you ready to have some delicious fun in the kitchen?