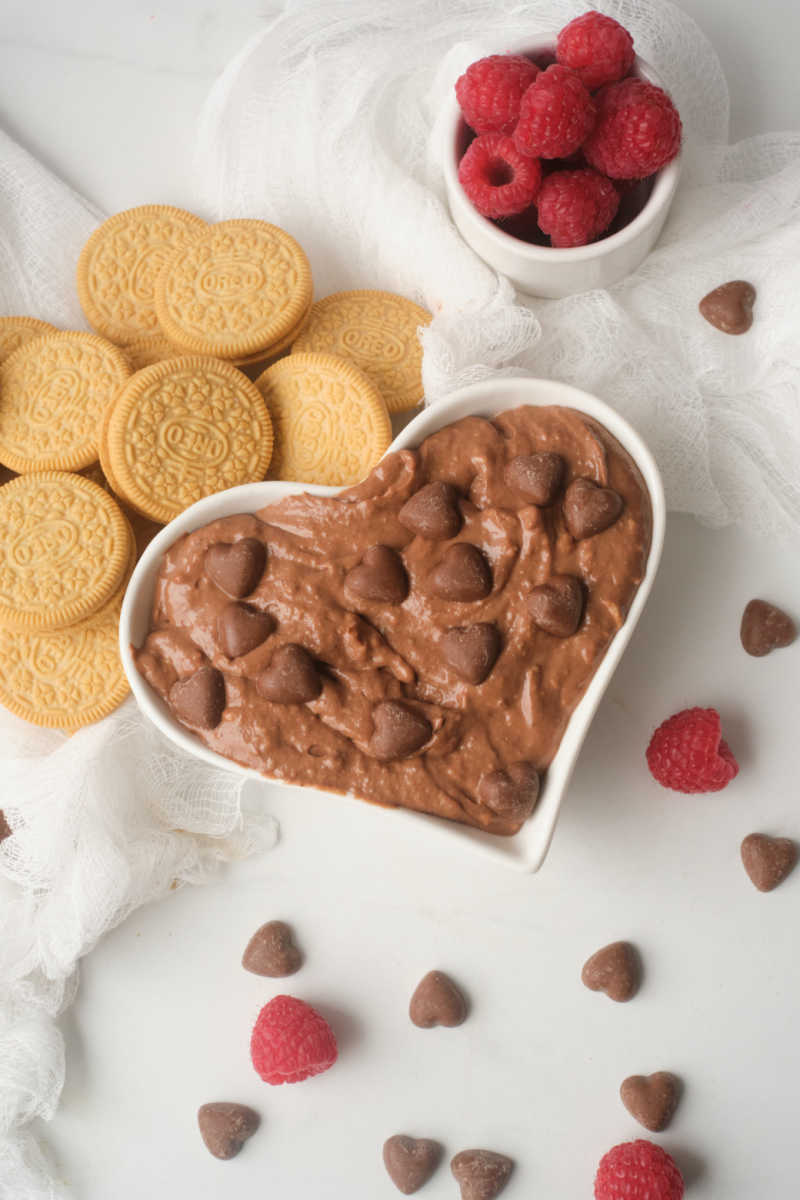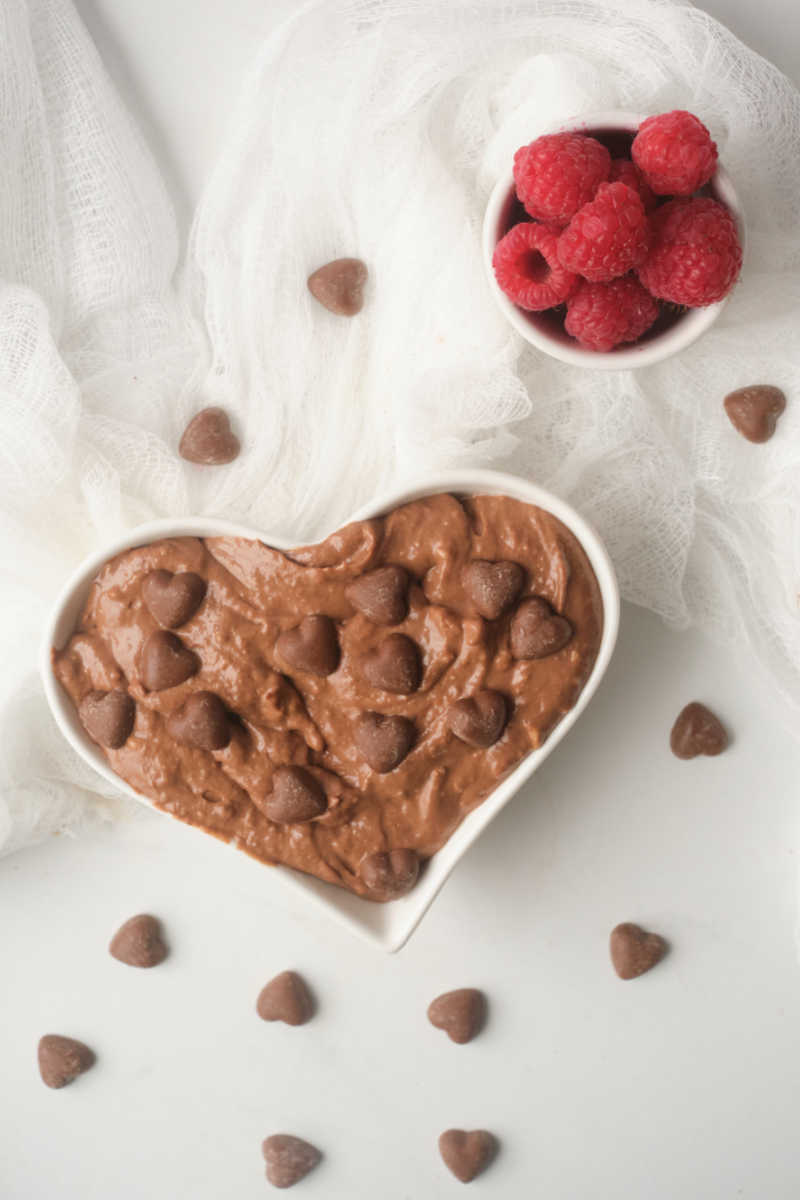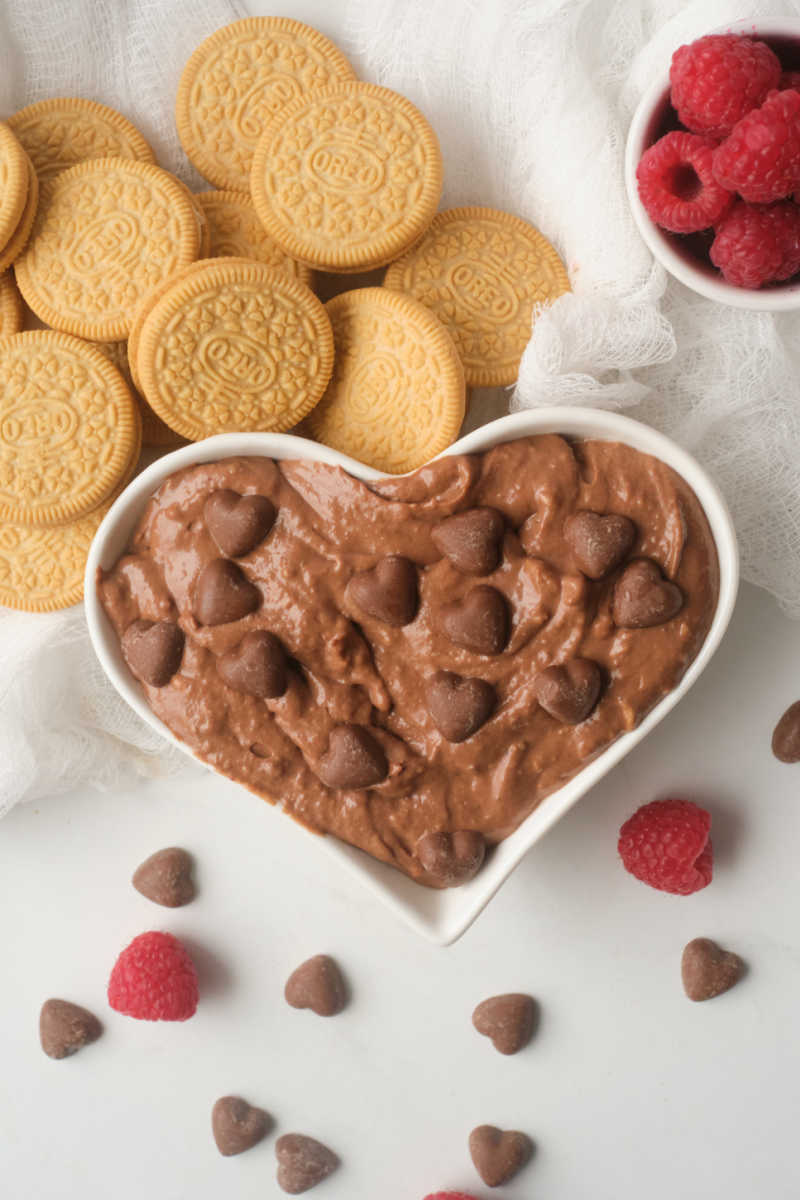 Creamy Chocolate Dessert Dip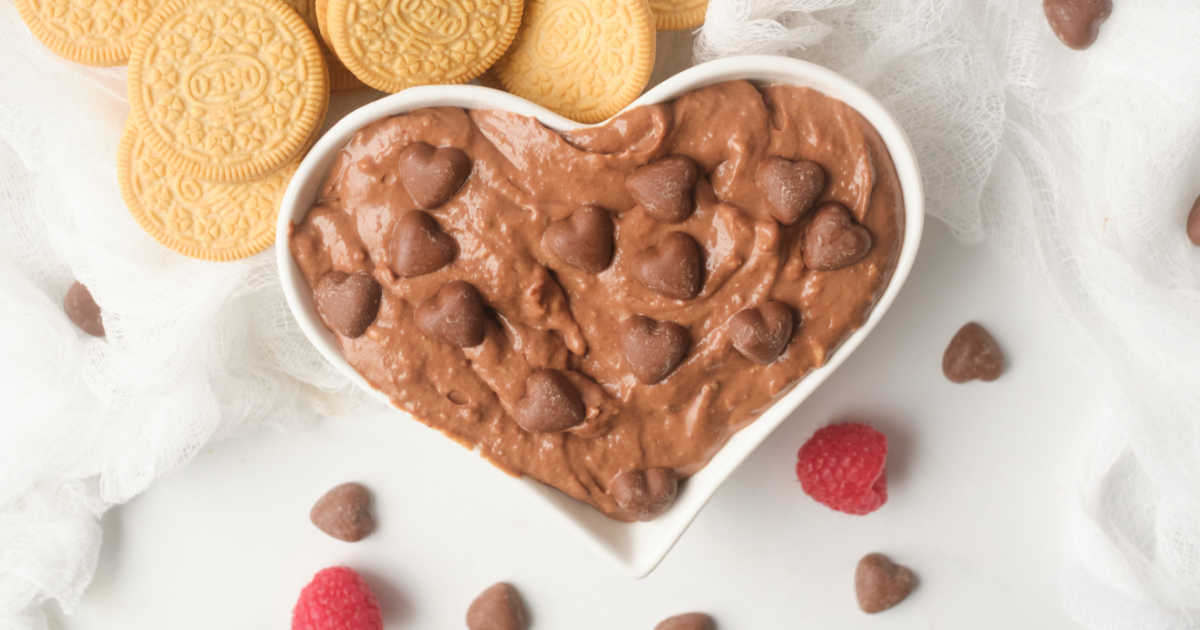 Make this chocolate dessert dip with Cool Whip, cream cheese and vanilla frosting, when you want a sweet treat that is extra fun.
It looks super cute for Valentine's Day, when you serve it in a heart shaped serving dish and garnish the dip with little chocolate hearts.
However, this rich chocolate dessert can be good anytime you want an easy and decadent treat.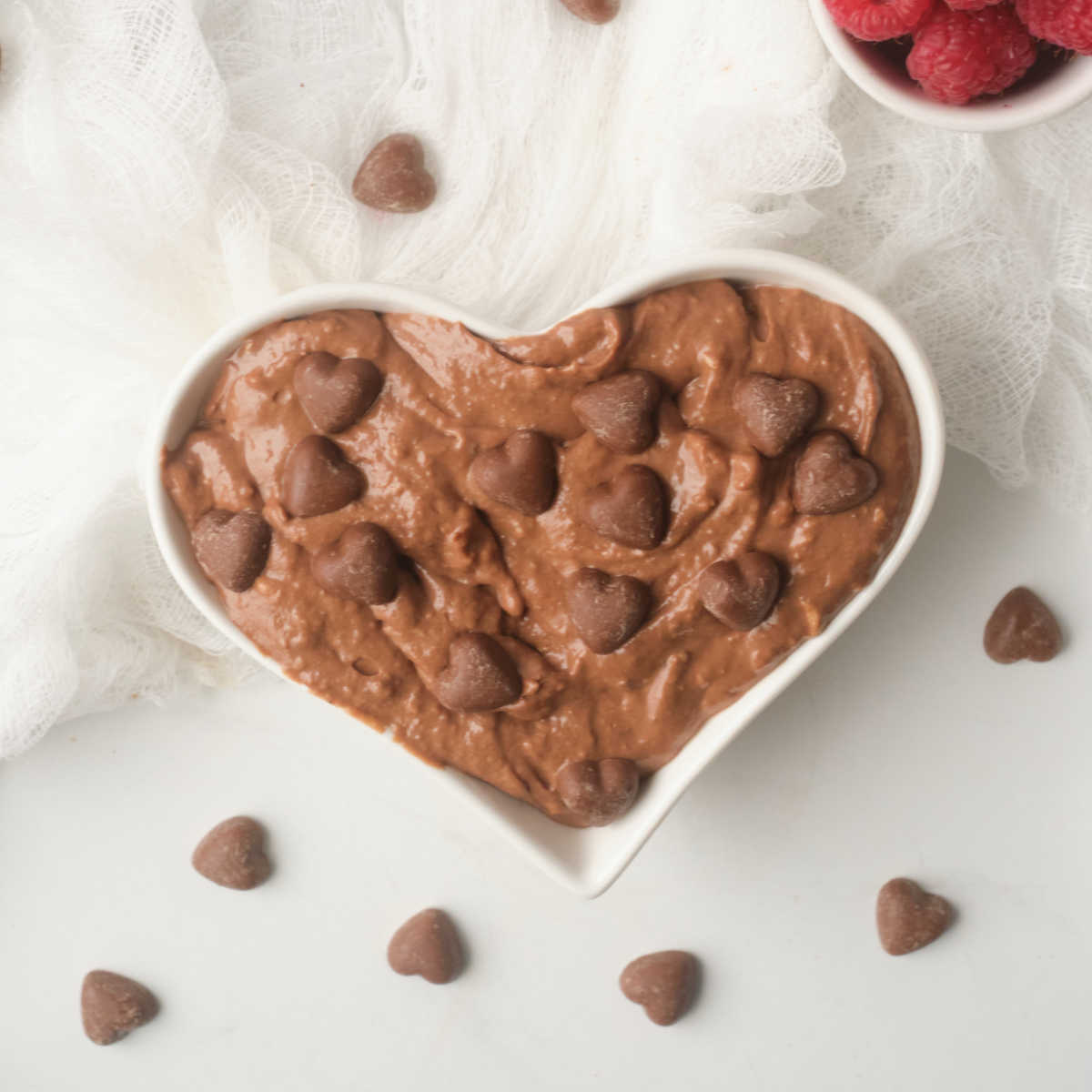 Is The Chocolate Dessert Dip Recipe Good for Kids?
Kids will love helping you make this sweet dip and they will love eating it.
No special skills or equipment are needed, so this is a great choice for kids who like to help in the kitchen.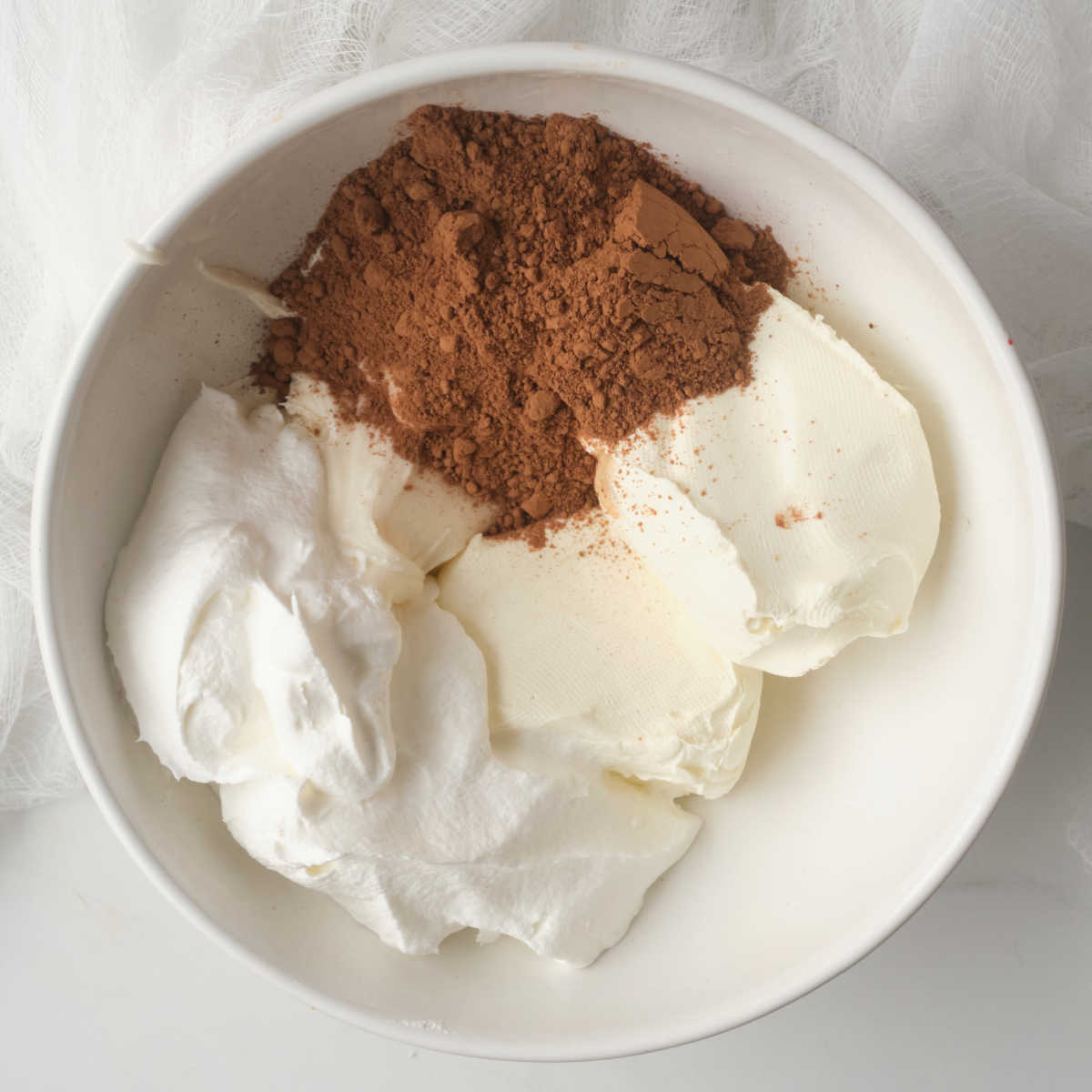 Two Tips for Delicious Dip
1) The cream cheese needs to be very soft, so that you can thoroughly mix it and get a creamy consistency with a whisk.
2) This chocolate dip is best served cold, so allow for time for the dip to chill and serve immediately after removing it from the refrigerator.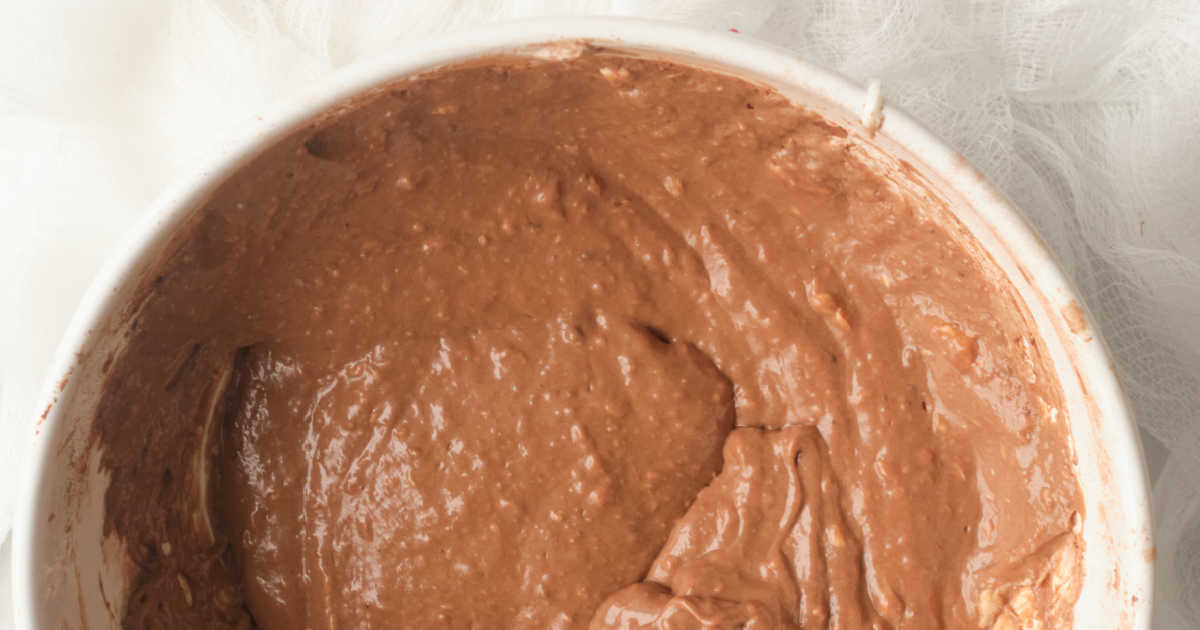 Is This Chocolate Dip Healthy?
There is some nutrition in the ingredients, of course.
However, this is dessert.
Enjoy it just because it is a delicious treat.
Treats are fun in moderation.
What Should Be Dipped in A Dessert Dip?
Cookies are great for dipping and so is fruit.
Oreos, shortbread or graham crackers are a good choice.
If you prefer fruit, try strawberries, raspberries, apple slices or tangerine sections.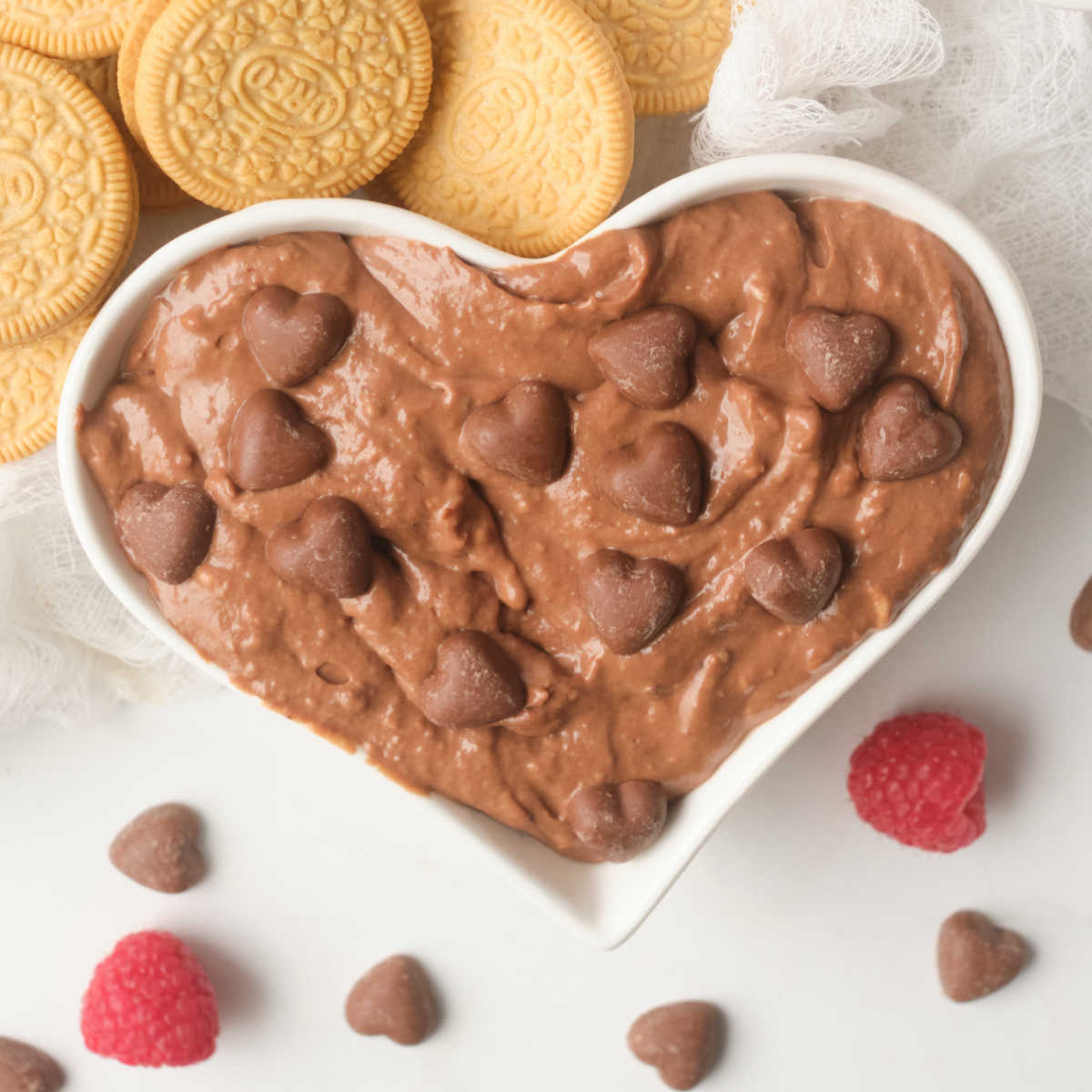 Chocolate Dip with Cool Whip Recipe
Prep time: 5 minutes
Total time: 15 minutes
Yield: 4-6 servings
Ingredients
½ cup Vanilla Frosting
1 cup Cool Whip
2 T Cocoa Powder
8 oz. Cream Cheese, softened
Mini Chocolate Hearts (or chocolate chips)
Supplies
Mixing Bowl
Whisk
Heart Shaped Serving Dish
Instructions
1) Make sure the cream cheese is softened prior to using it in this recipe. Add the vanilla frosting, Cool Whip, cocoa powder and softened cream cheese to a large mixing bowl.
2) Whisk the ingredients together until well combined and pour the dip into a serving bowl.
3) Garnish with mini chocolate hearts or chocolate chips.
4) Refrigerate until chilled and serve cold with cookies.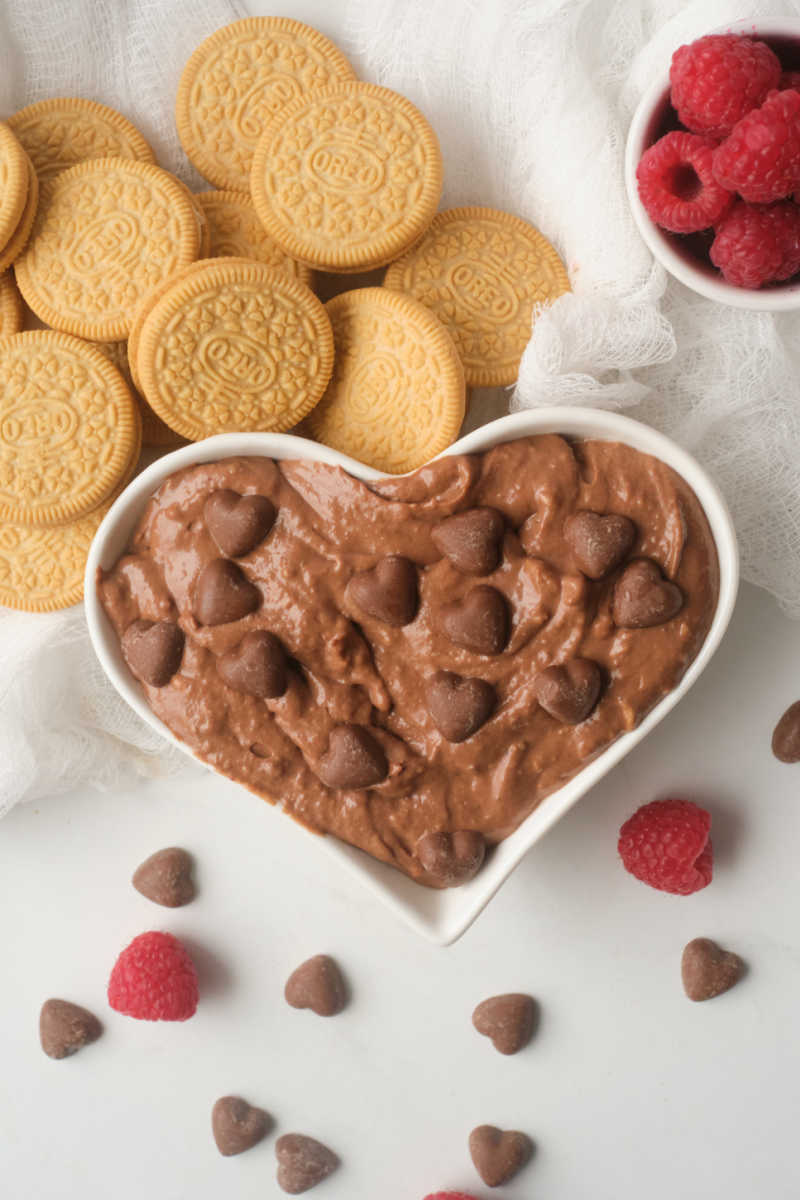 More from Mama Likes To Cook
Check out the rest of my vegetarian recipes, so you can get more great ideas for baking, cooking, blending and juicing.
Cool Whip Recipes
Dessert Dip Recipes
Savory Dip Recipes
Warm Dip Recipes
Shopping Tips
For a beautiful assortment of kitchen necessities and food gifts for the whole family, check out the current deals at these online stores.
Are you ready to have some delicious fun in the kitchen?