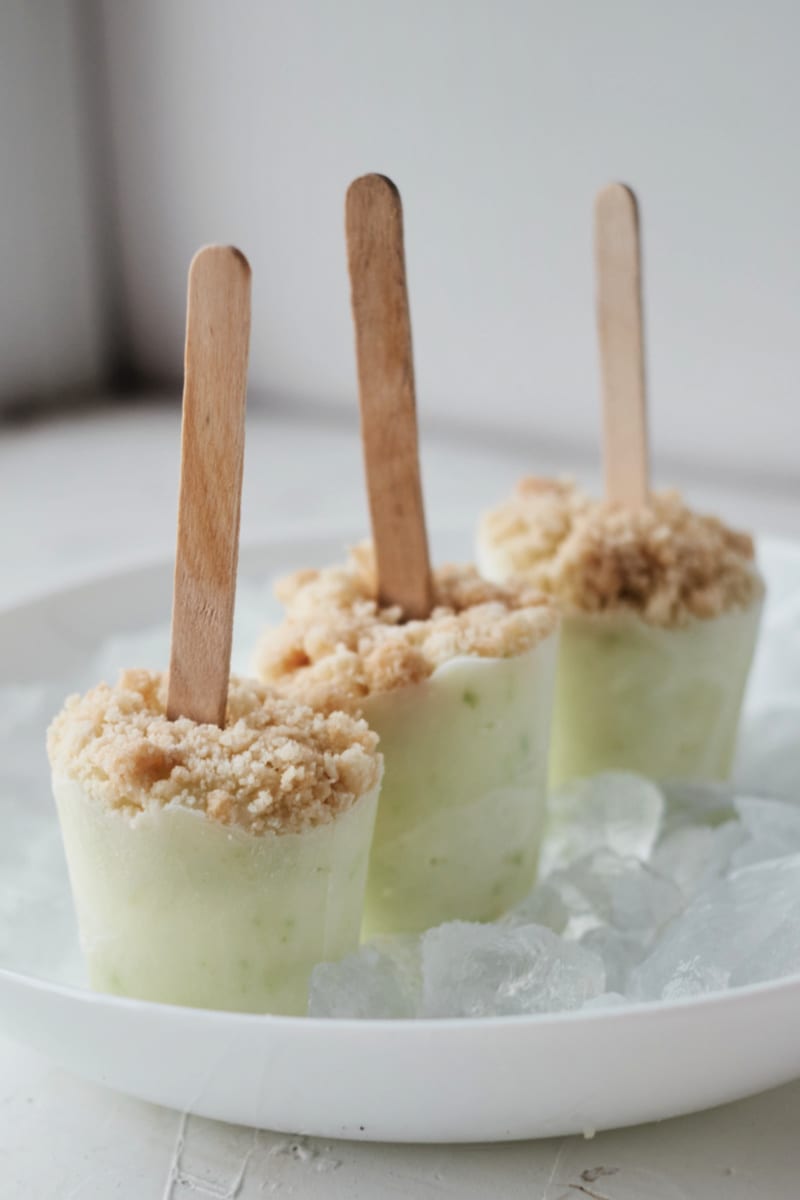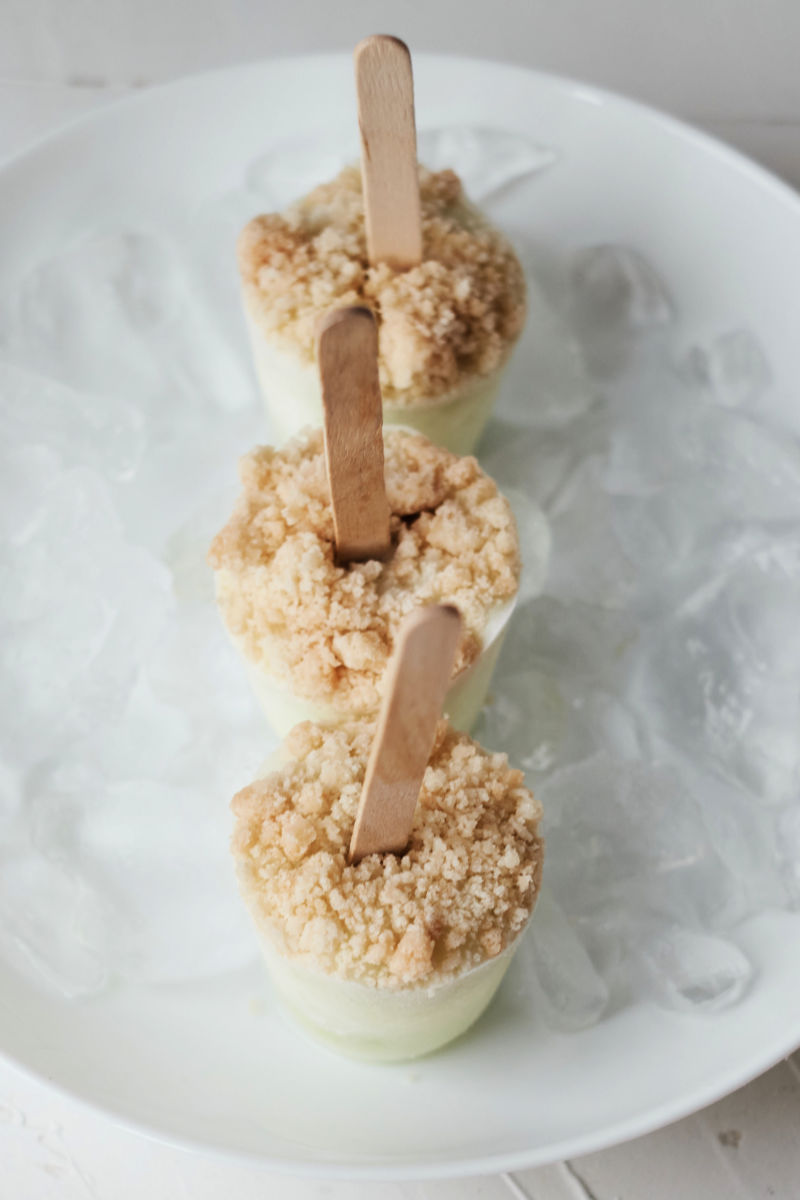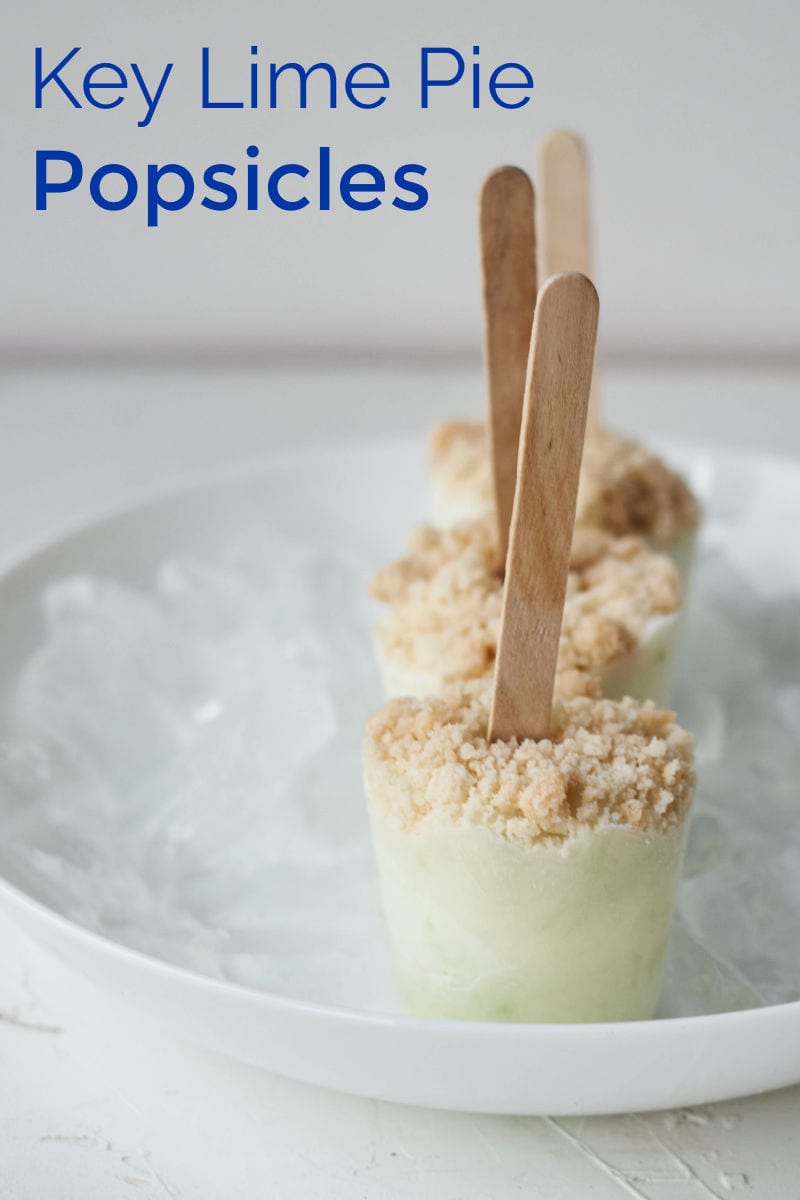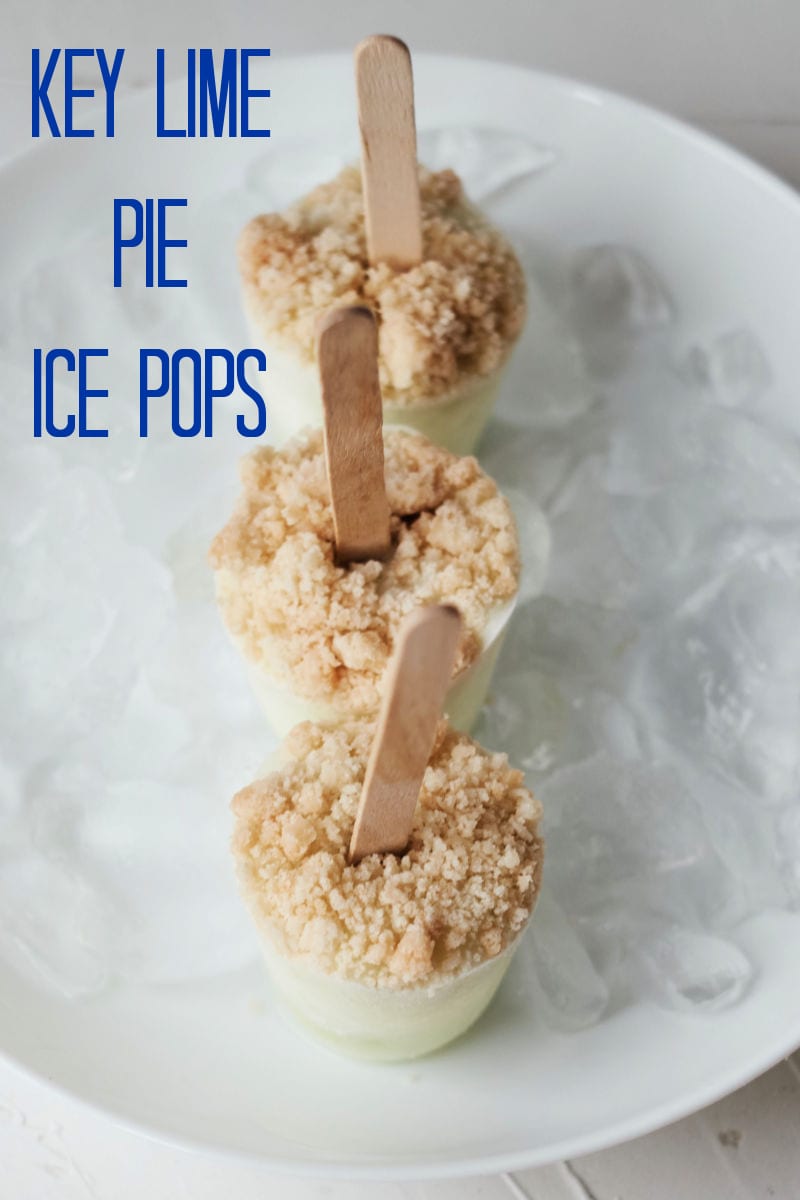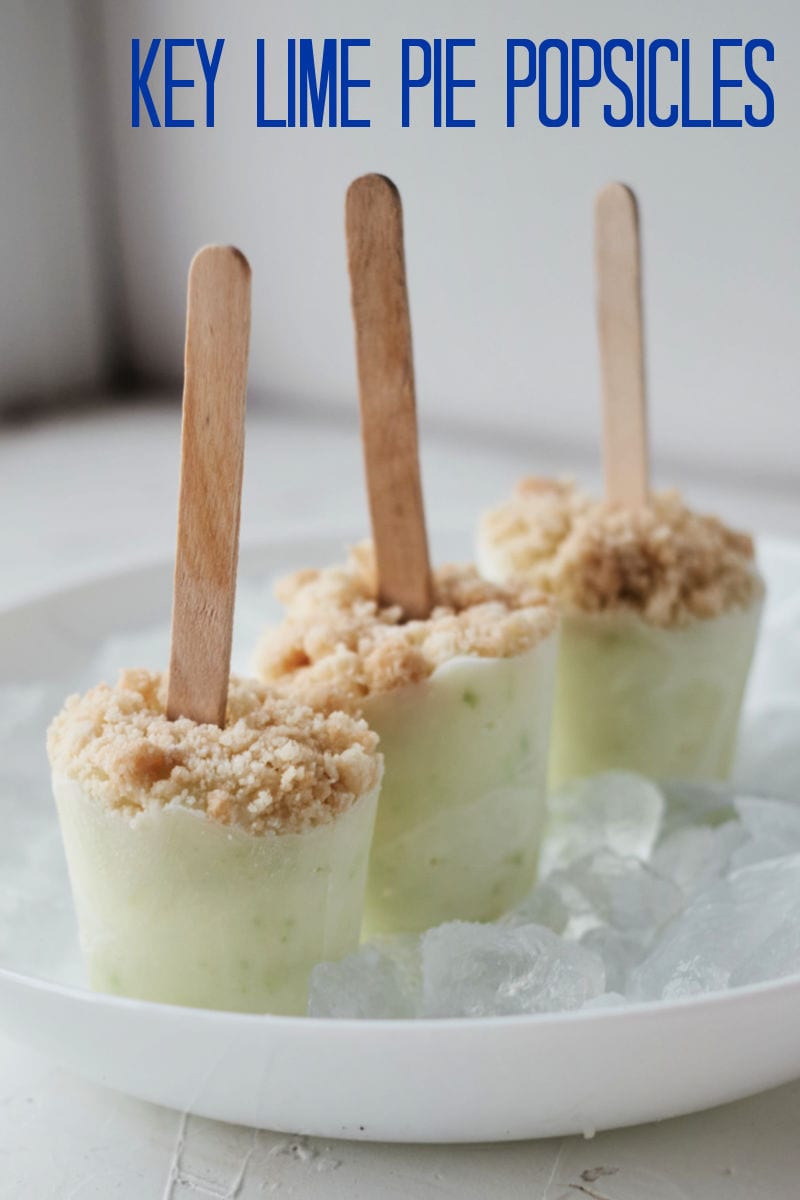 Easy Frozen Treats That Taste Like Pie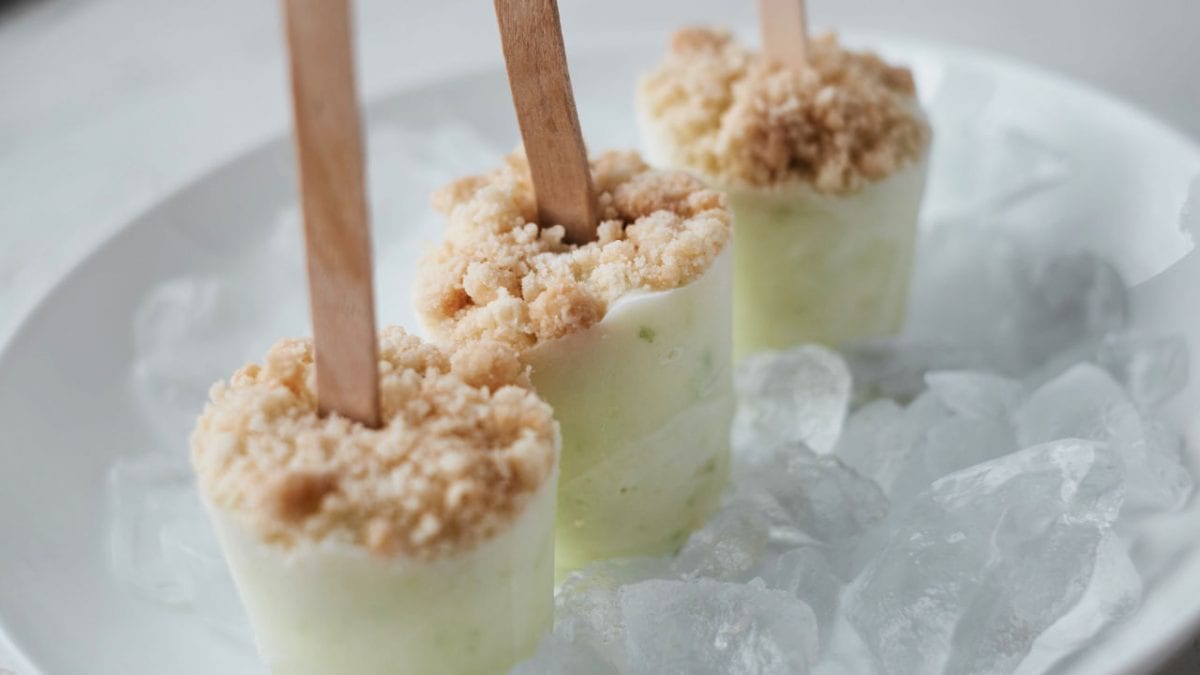 Enjoy my key lime pie popsicles, when you or your kids want a fun frozen treat that is sweet, tart and full of creamy deliciousness.
These ice pops have the taste key lime pie, but no fork is needed for this handheld frozen dessert.
The popsicle is creamy, which is the perfect contrast to the cookie crumble "crust" at the bottom.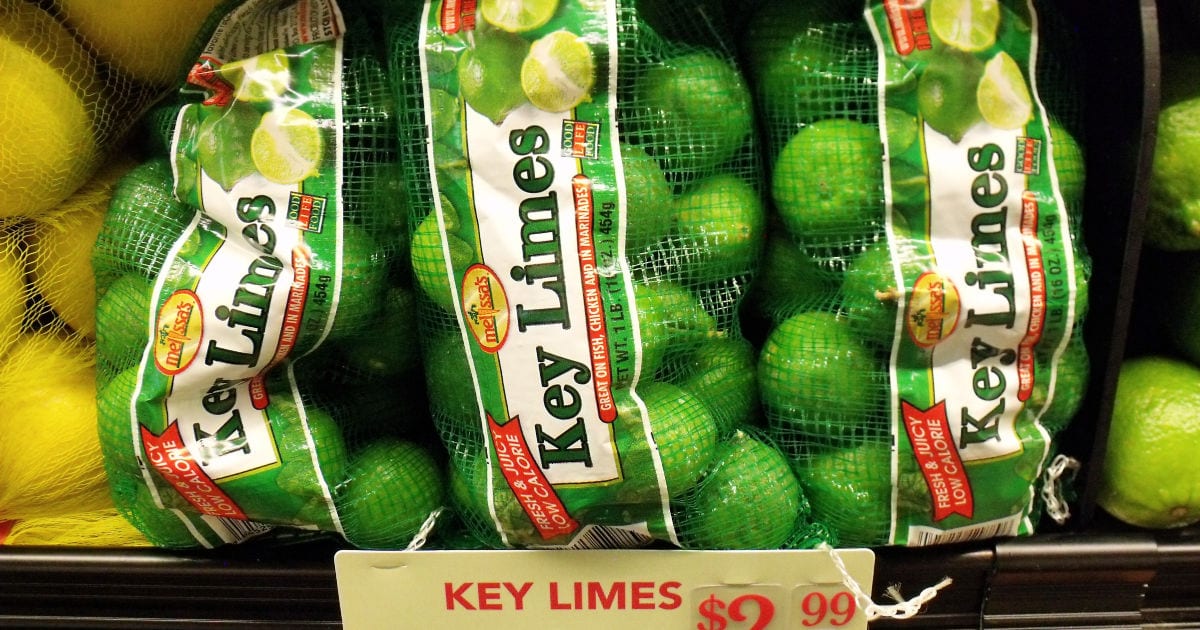 I enjoy limes of all kinds, but key limes are different and preferred.
Key limes typically have a bigger burst of flavor, so you will want that to make these popsicles extra delicious.
If all you have are regular limes or bottled lime juice, the recipe will still work.
However, I recommend the one of a kind flavor of fresh key limes.
The crust is made from crushed shortbread cookies, but graham crackers are a tasty option, too.
These popsicles are quick and easy to make, so it can be fun for kids to help.
When your popsicles are ready, both kids and adults will enjoy eating these frozen key lime pie treats!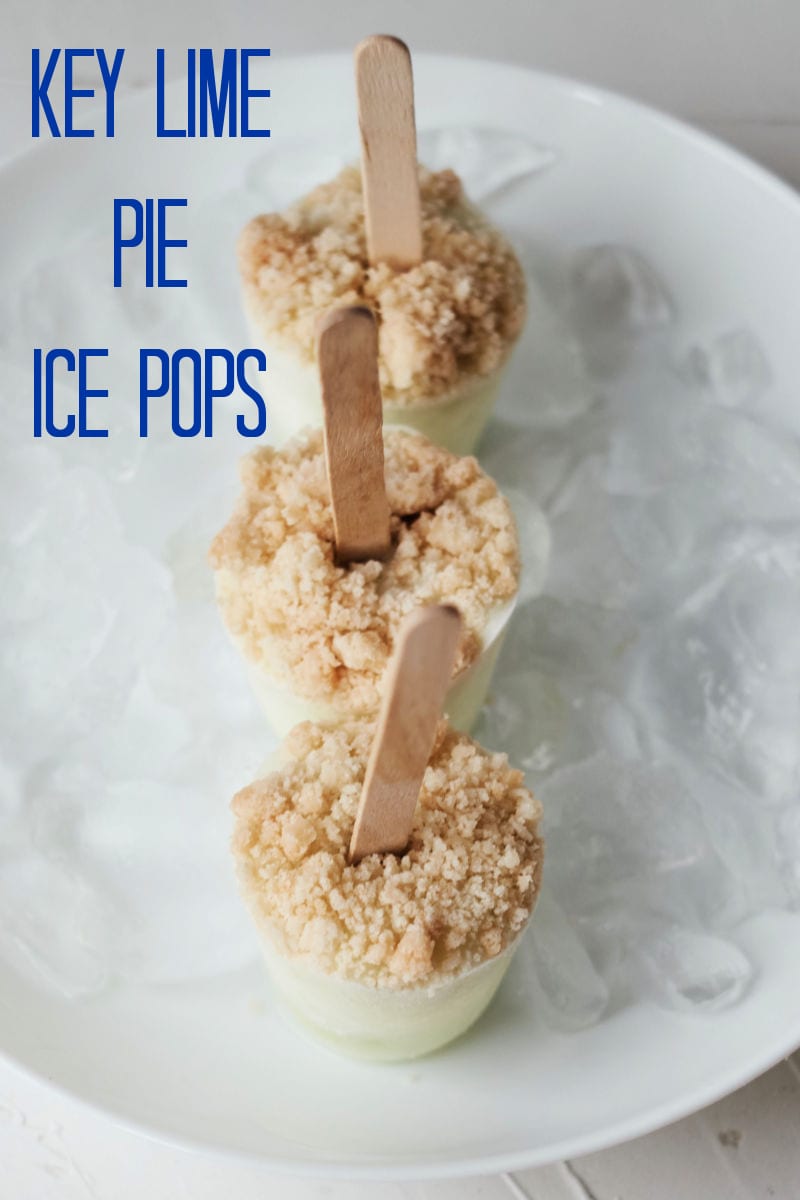 Key Lime Pie Popsicles Recipe
Ingredients
2 Key Limes
½ cup Milk
¼ cup Cool Whip
3 Shortbread Cookies (or Graham Crackers)
Supplies
Citrus Zester
Blender
Popsicle Mold
Popsicle Sticks
Instructions
1) Zest and juice the key limes.
2) Add key lime zest, key lime juice, milk and Cool Whip to blender, and blend until smooth.
3) Pour the lime mixture into popsicle molds.
4) Crush cookies and sprinkle on top of the lime mixture in the molds. Gently press the cookies down.
5) Freeze overnight.
6) When you are ready to eat a popsicle, run hot water over the mold for 10 to 20 seconds to loosen. Then, the popsicle will easily come out of the mold.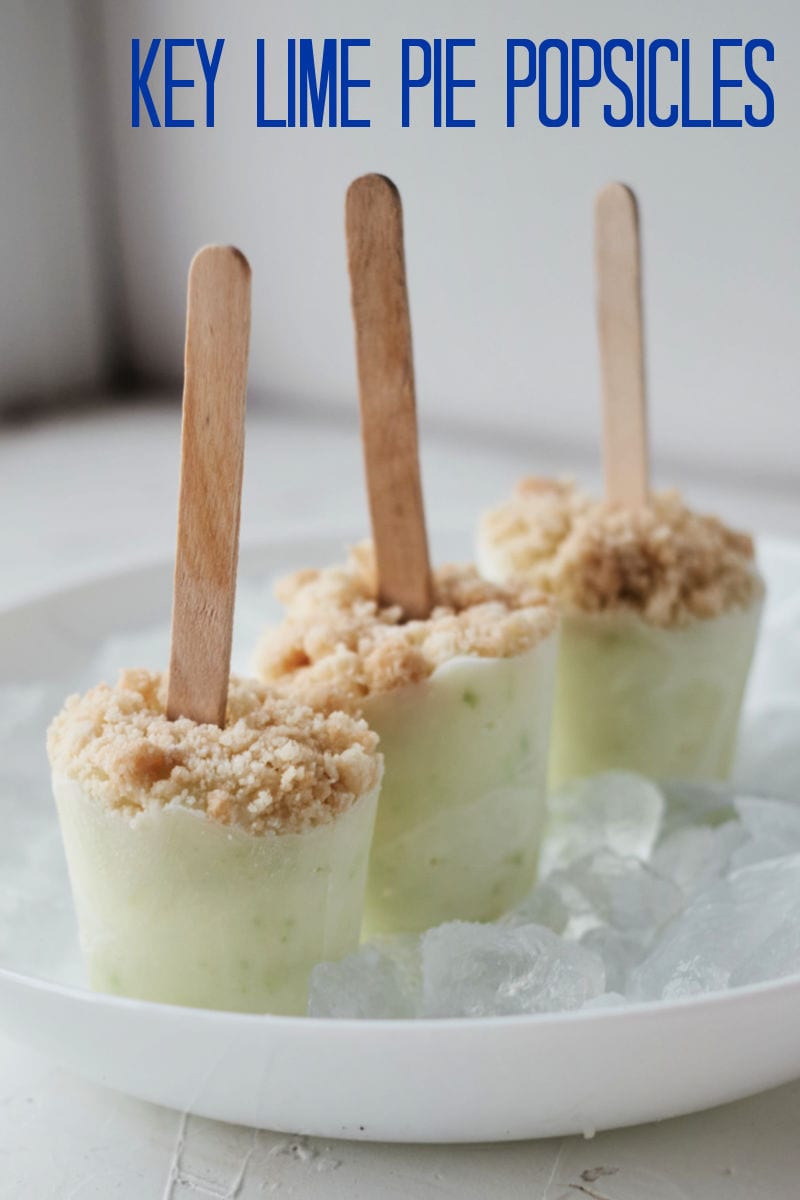 Check out my other dessert recipes, so you can get more sweet inspiration.
Following are a few of my other tasty frozen treat recipes:
Then take a look at the rest of my vegetarian recipes, so you can have even more delicious fun in the kitchen!