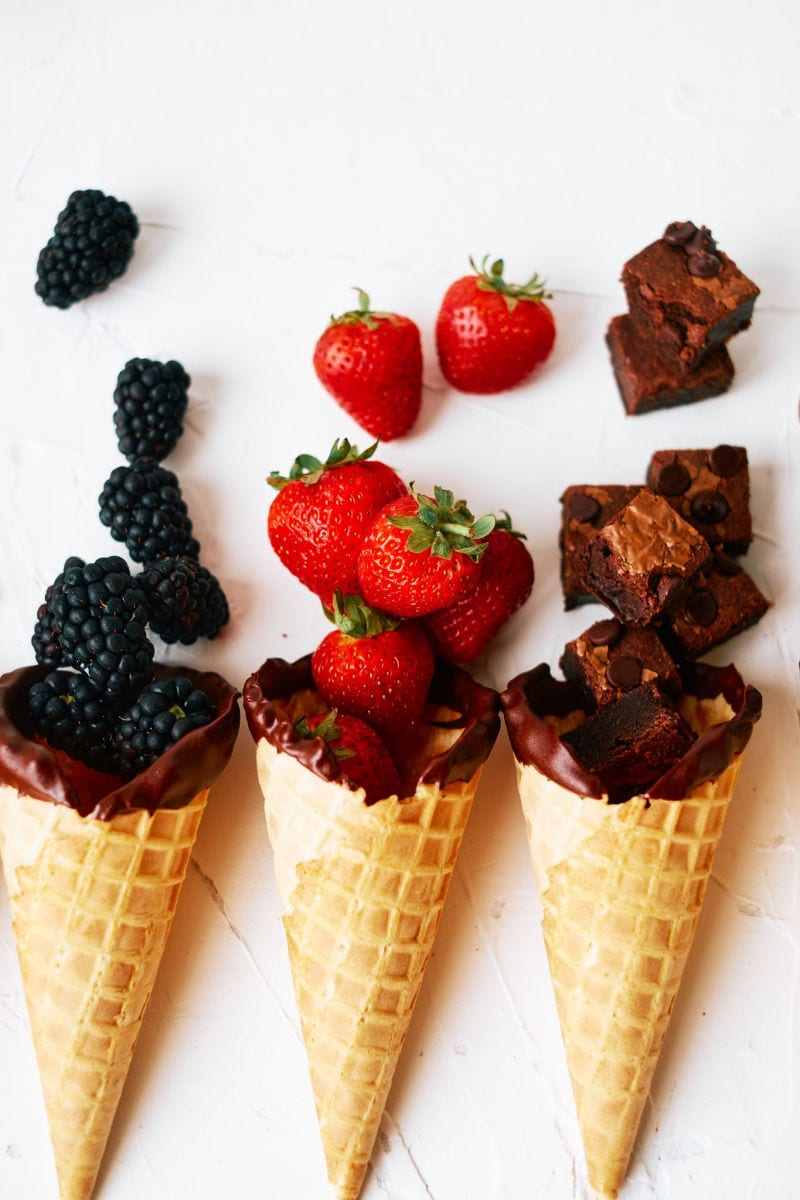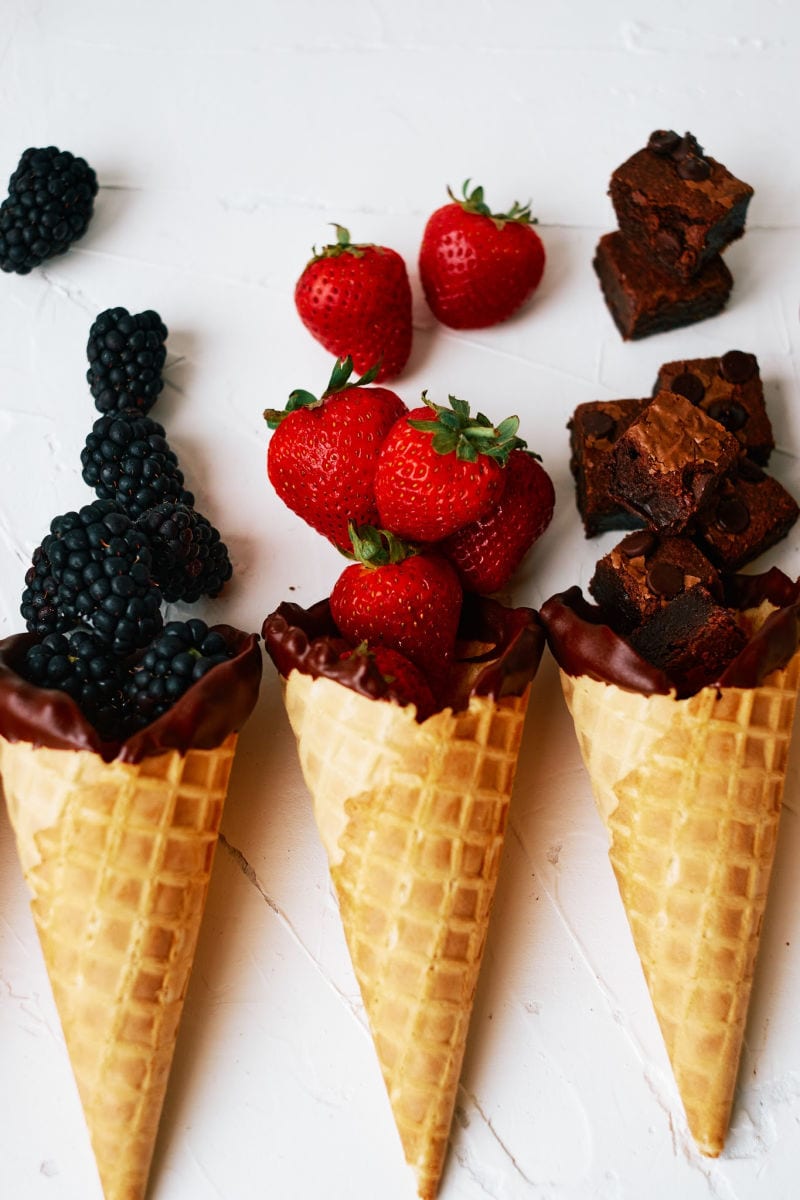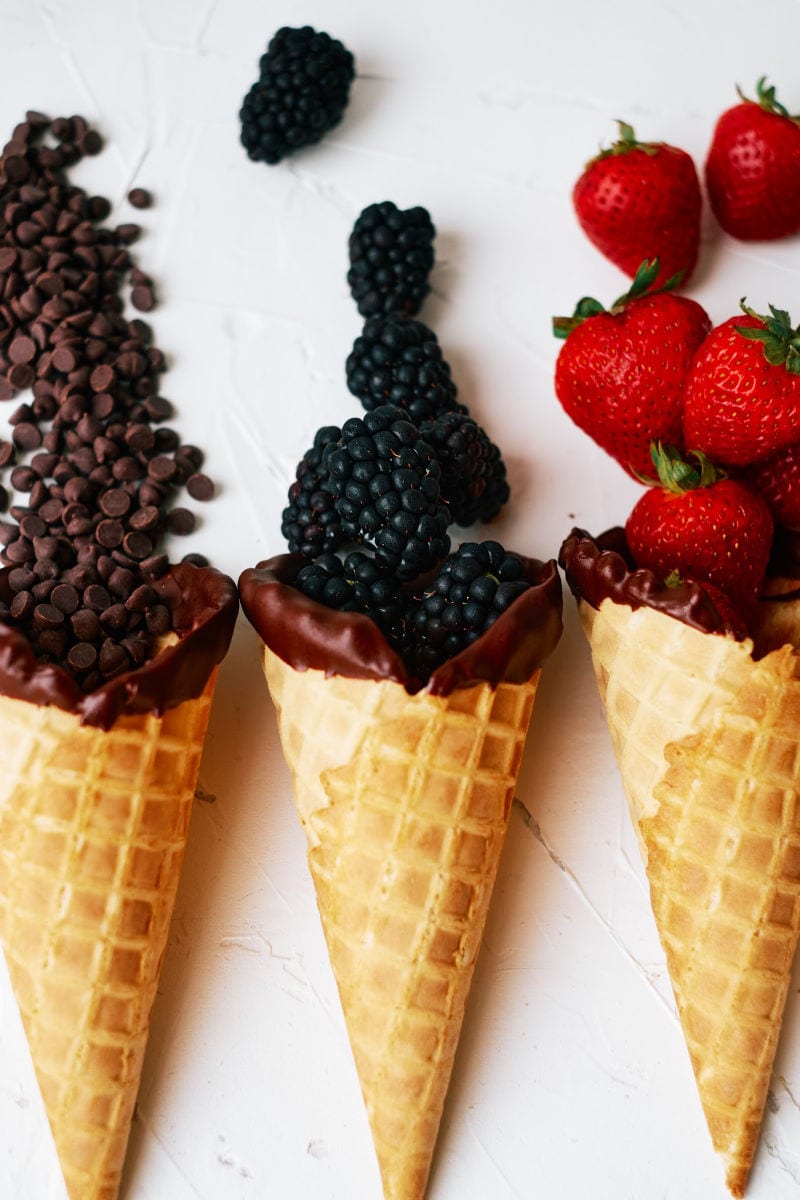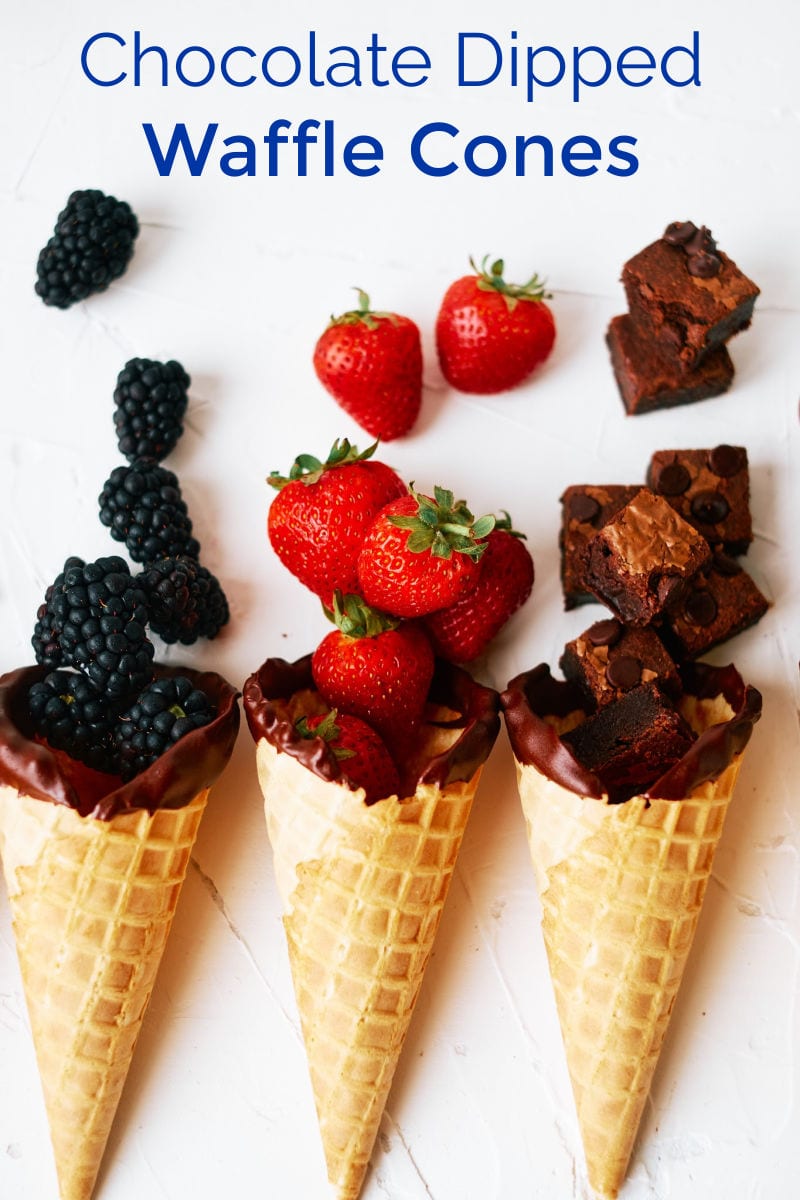 Fruit and Sweet Treats
in Chocolate Dipped Cones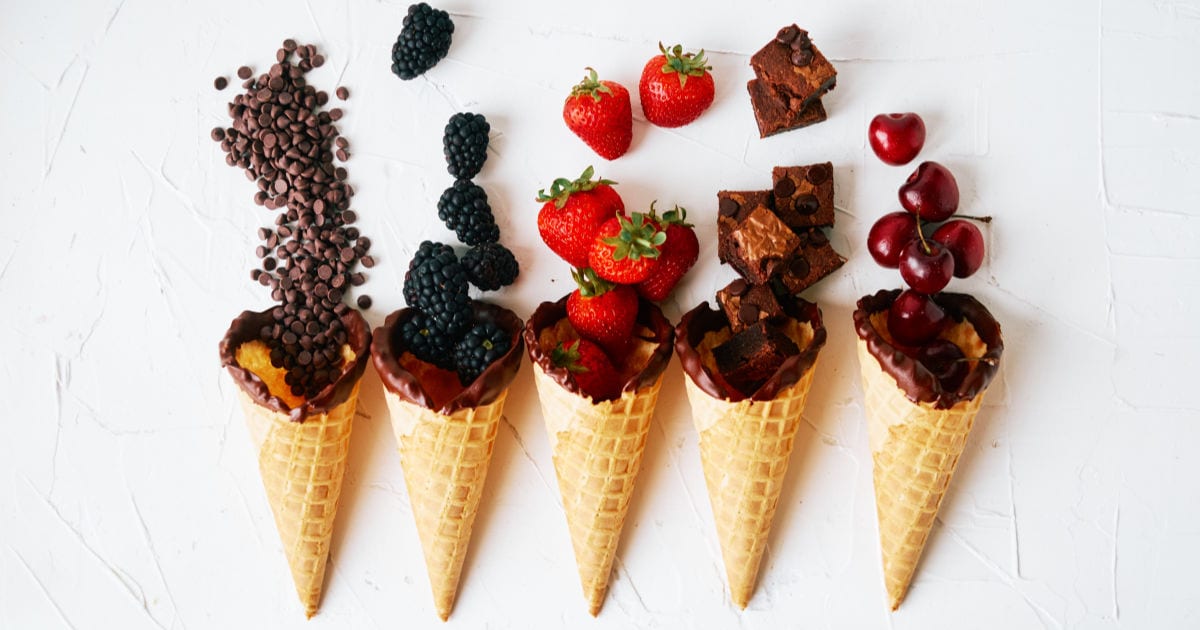 Fill these tasty chocolate dipped waffle cones with fruit and sweet treats, when you want to serve an easy and impressive dessert.
The handheld treats are fun to eat, so they can quickly become a favorite.
You can put ice cream in the dipped cones, if you'd like.
However, they are wonderful when filled with fruit and other tasty treats that will not melt the way ice cream does.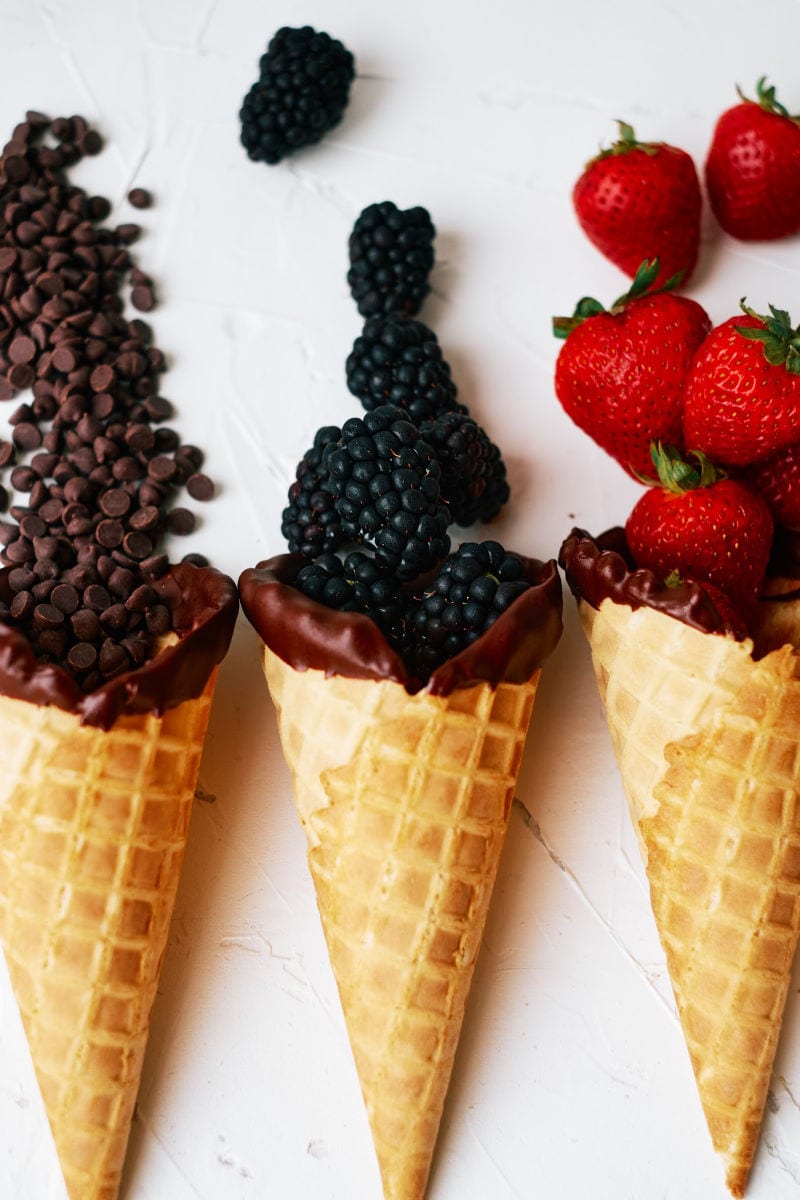 You can dip the waffle cones ahead of time and then pull them out, when it is time for dessert.
Pre-fill them yourself or set out a dessert bar with the fillings in bowls.
Then, each person can fill their waffle cone exactly how they'd like.
I like a mix of chocolate and berries, but you can get creative and choose whatever your family would like.
This dessert is great as a finish to a special meal or is fun to eat while enjoying family movie night or game night.
What would you like to eat in a chocolate dipped waffle cone?
All fruit? All sweets?
A combination?
Whatever you choose, enjoy this fun handheld dessert!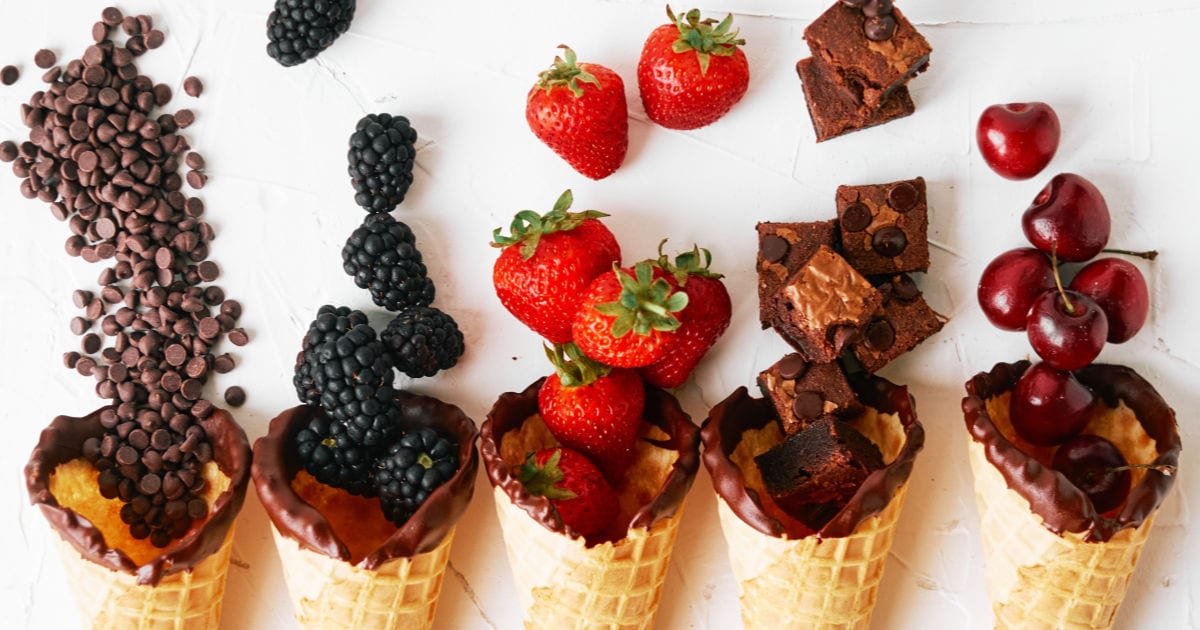 Chocolate Dipped Waffle Cones Recipe
Ingredients
Waffle Cones
½ cup of chocolate chips
Fruit and Sweet Treat Fillings
Strawberries
Raspberries
Cherries
Blackberries
Brownies
Mini Chocolate chips
Supplies
Microwave Safe Glass Bowl
Baking Sheet or Tray
Parchment Paper
Instructions
1) Line a baking sheet or tray with parchment paper.
2) Melt the chocolate chips in a microwave safe glass bowl. Microwave for 30 seconds and then stir. Repeat in 10 second increments until chocolate is creamy and completely melted.
3) Dip the top of the waffle cones in the melted chocolate and place them on the parchment paper lined tray.
4) Freeze for 30 minutes.
5) Either fill the cones yourself or set out bowls of the fillings, so that each person can fill their own.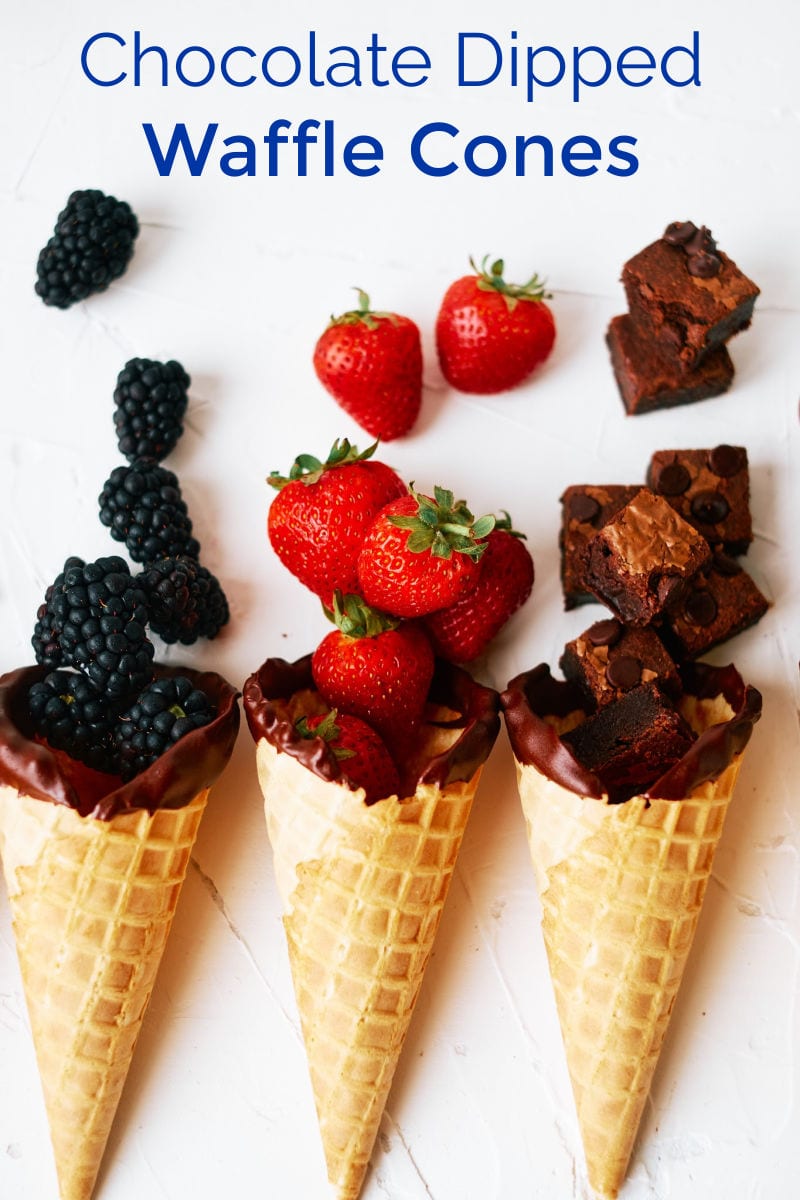 More from Mama Likes to Cook
Check out my other dessert recipes, so you can get more sweet inspiration.
Following are a few of my other treat recipes that are great for the holidays:
Then take a look at the rest of my vegetarian recipes, so you can have even more delicious fun in the kitchen!