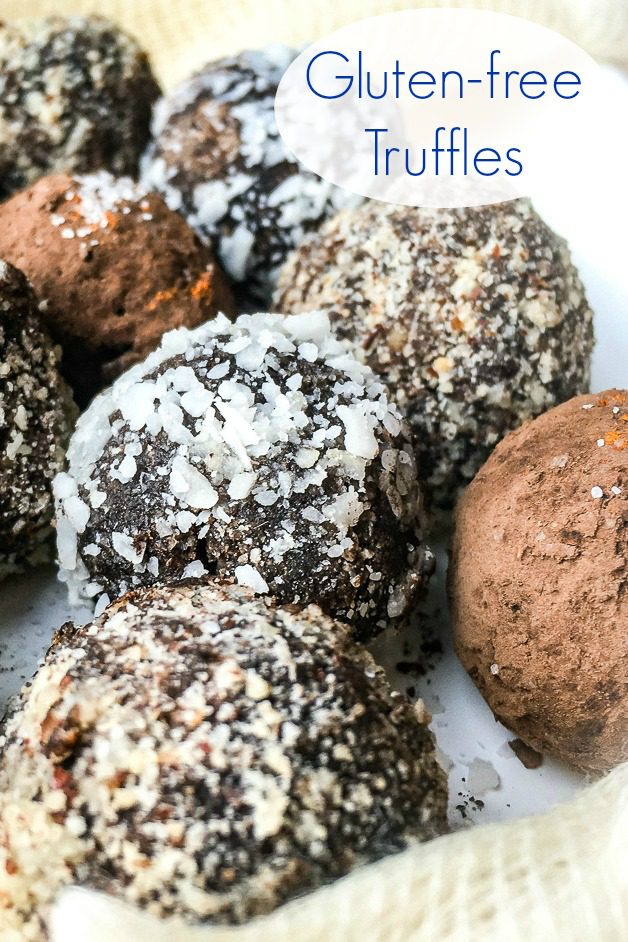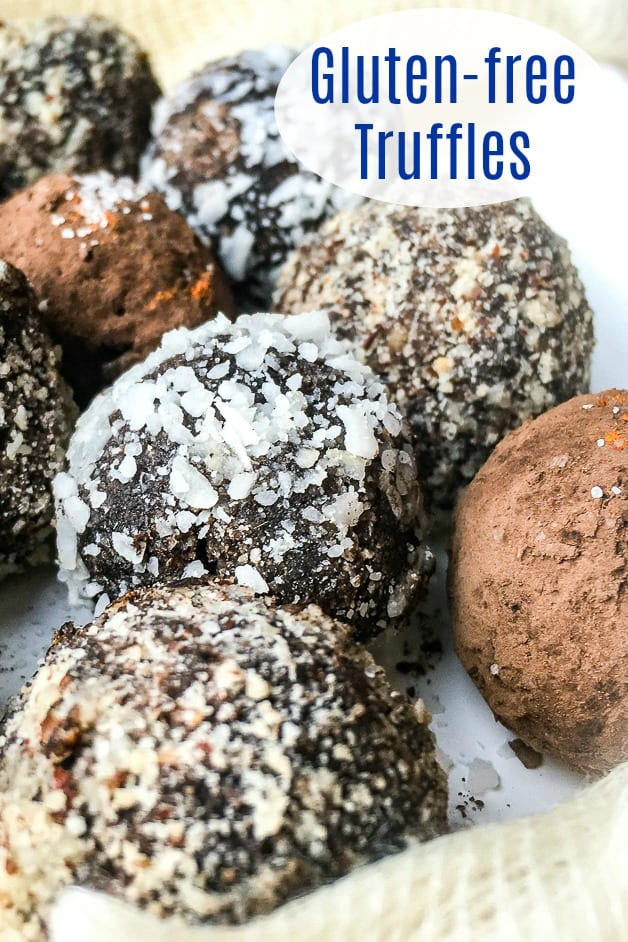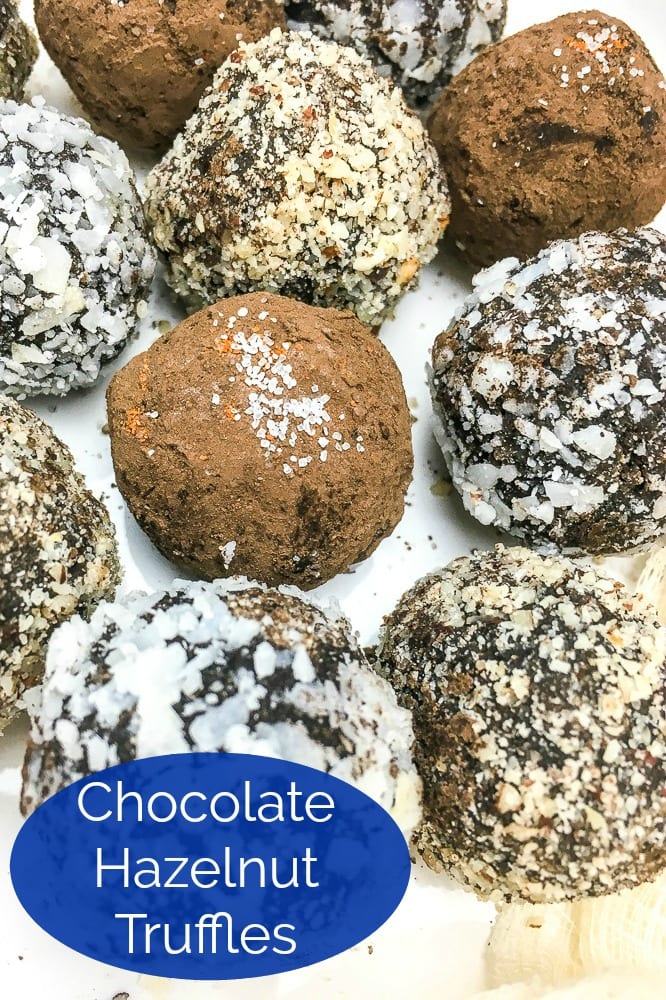 Homemade Chocolate Truffles
without Refined Sugar
Indulge in these vegan gluten free chocolate truffles, when you want a satisfying treat that is made without refined sugar.
They are definitely decadent, but can be enjoyed by vegans, vegetarians, people who are gluten intolerant and anyone who is cutting back on refined sugar.
The gluten free truffles get their sweetness from medjool dates and agave nectar.
This is a no bake chocolate treat, so you can make them when your oven is filled with other holiday foods.
They can also be made in the Summer, when you don't want to heat up the house.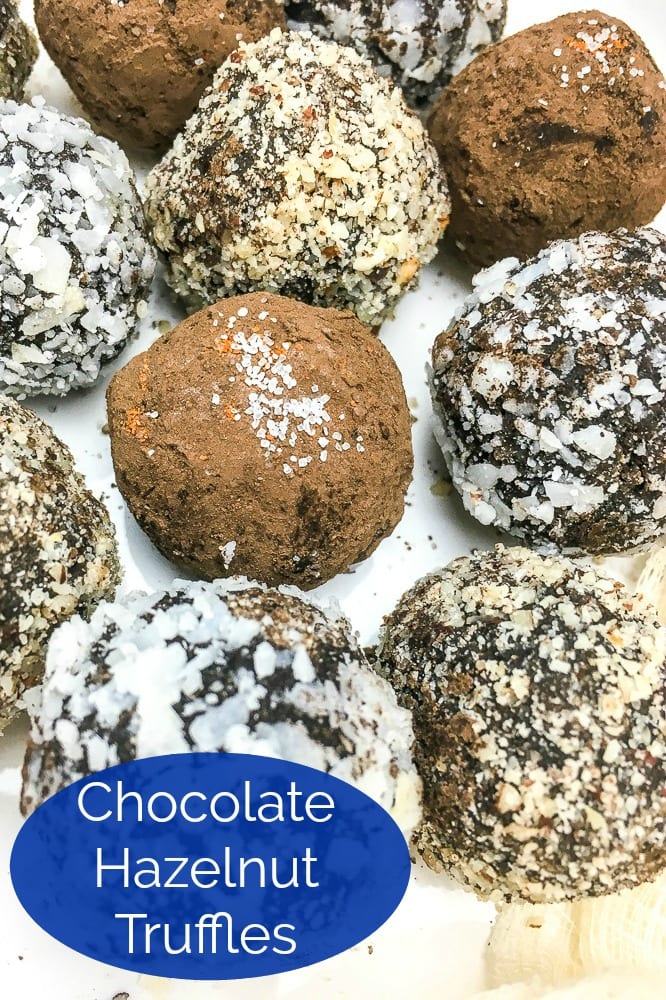 I've included four different coating options, so you can pick a favorite or make some of each.
Personally, I think it is nice to make a variety.
These vegan treats are great to give as a gift, take to a holiday potluck or enjoy at home!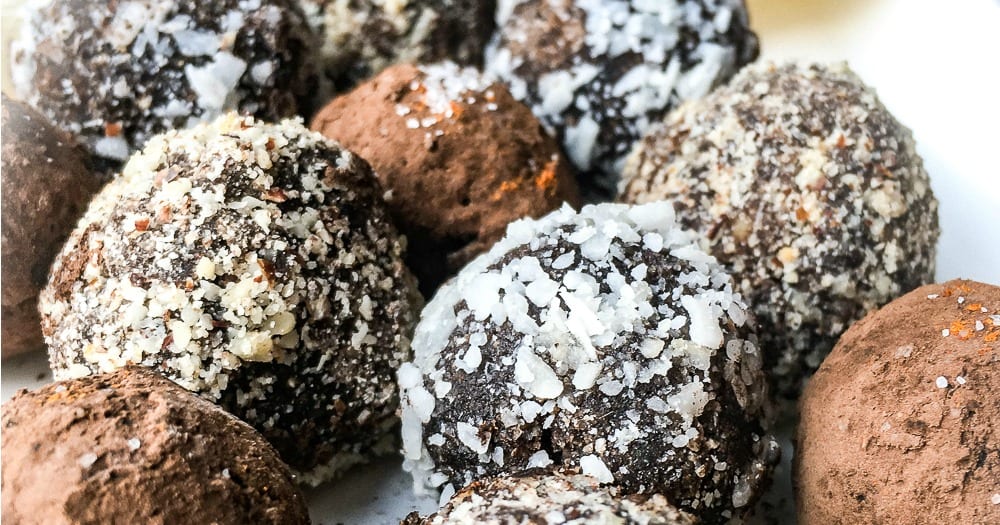 Gluten Free Chocolate Truffles Recipe
Prep time- 25 minutes
Yield- 15-18 truffles
Ingredients
12 Medjool dates, pitted
½ cup Raw Hazelnuts
2 T Unsweetened Cocoa Powder
1 T Coconut Oil, melted
2 T Coconut Flour
1 t Vanilla Extract
1 ½ T Agave Nectar
¼ t Kosher Salt
Coating Options
¼ cup Hazelnuts, ground
¼ cup Almonds, ground
2 T Unsweetened Cocoa Powder + ¼ t Kosher Salt
¼ cup Coconut Flakes
Supplies
Bowls
Baking Sheet
Waxed Paper
Food Processor
Instructions
1) Fill a small bowl with warm water and soak dates for 10 minutes. Line a baking sheet with waxed paper.
2) Prepare 1 or more of the coatings in small bowls and set aside.
3)Pulse hazelnuts in food processor until finely ground.
4) Drain water from dates and add them and the cocoa powder to the food processor. Process 3-4 minutes until smooth. Add a tiny bit of water, if needed to get a smooth consistency.
5) Add in coconut oil, coconut flour, vanilla, agave and salt and process until combined.
6) Form dough into balls and roll in your choice of coatings.
7) Placed coated truffles on waxed paper covered baking sheet and chill for 5 or more minutes.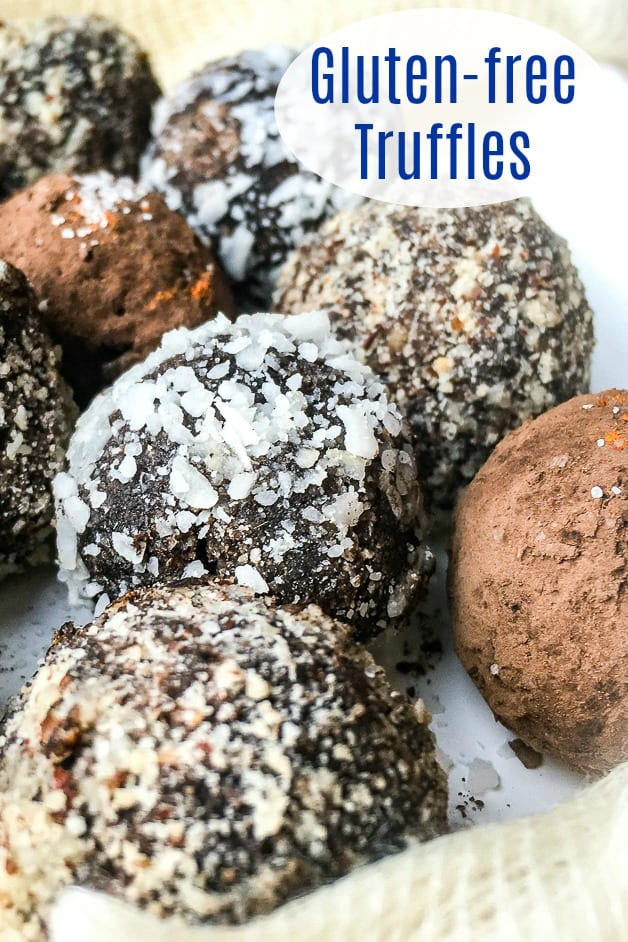 More from Mama Likes To Cook
Check out my vegetarian recipes, so you can get more great ideas for baking, cooking, blending and juicing.
Holiday Treat Recipes
Date Recipes
Date Travel
Shop Now
For a beautiful assortment of kitchen necessities and food gifts for the whole family, check out the current deals at these online stores.
Are you ready to have some delicious fun in the kitchen?