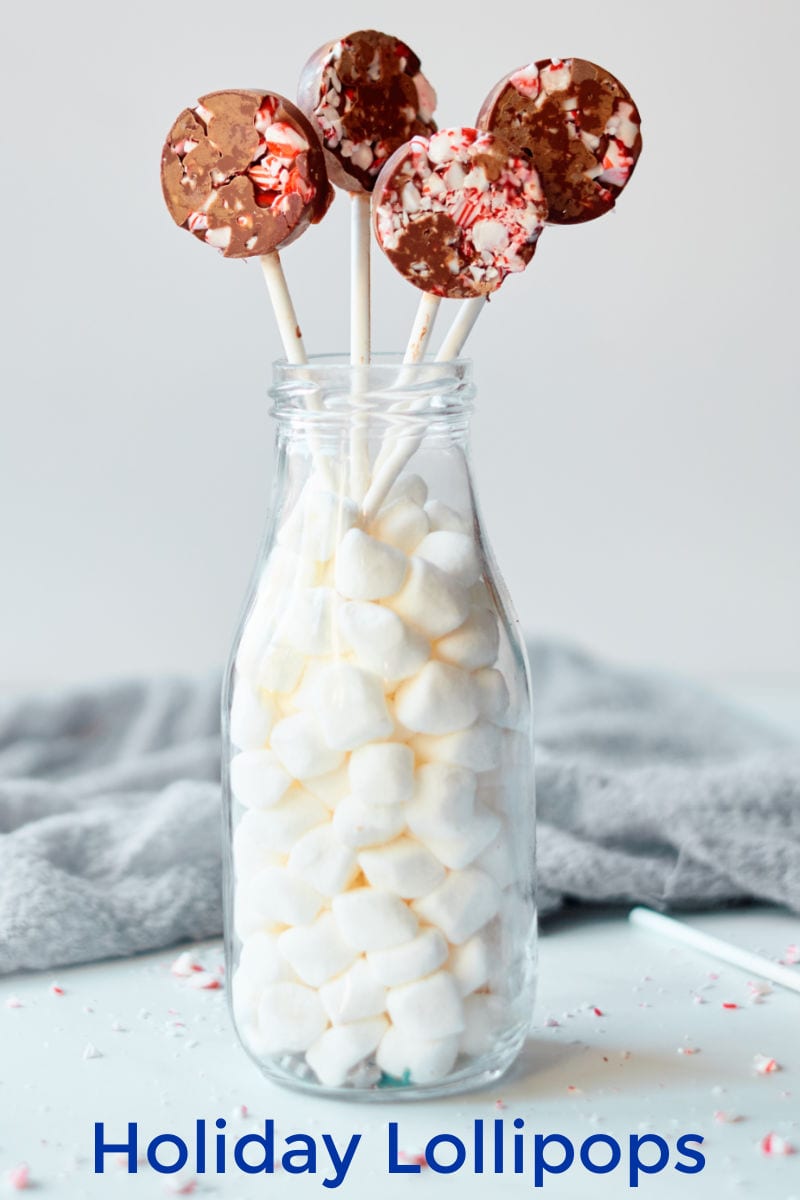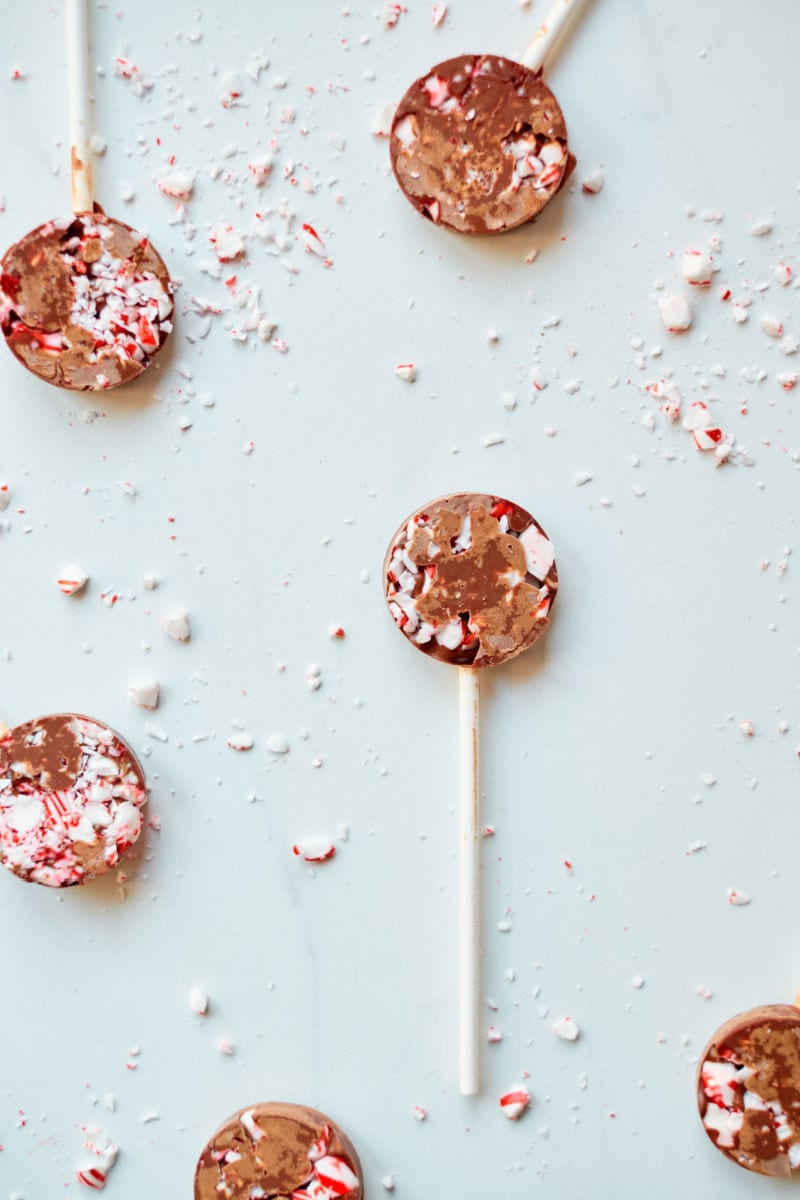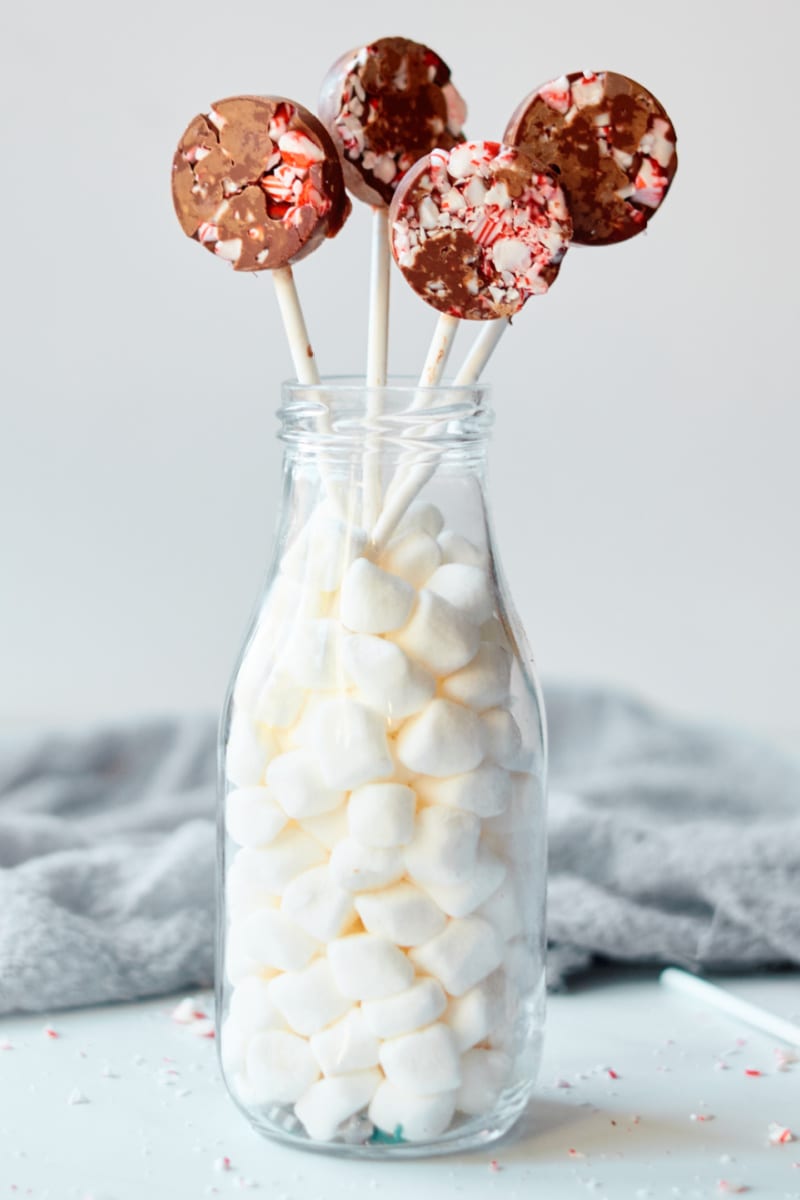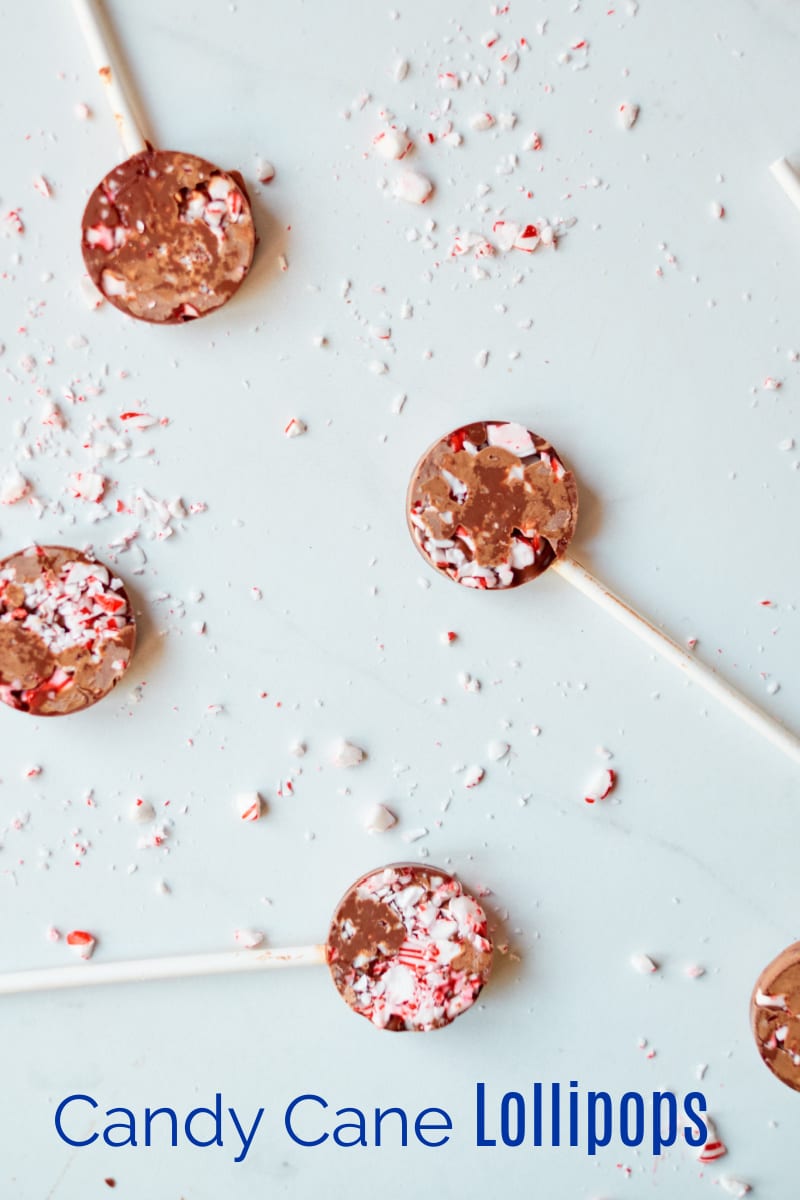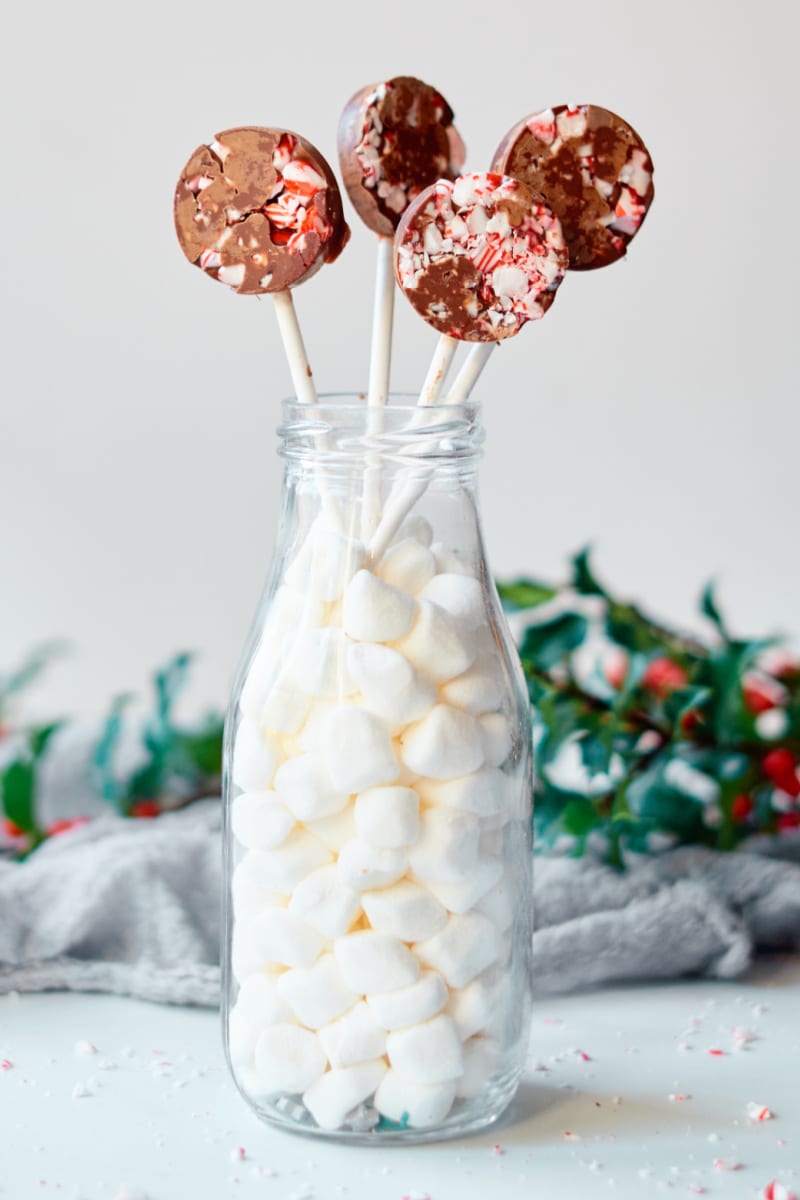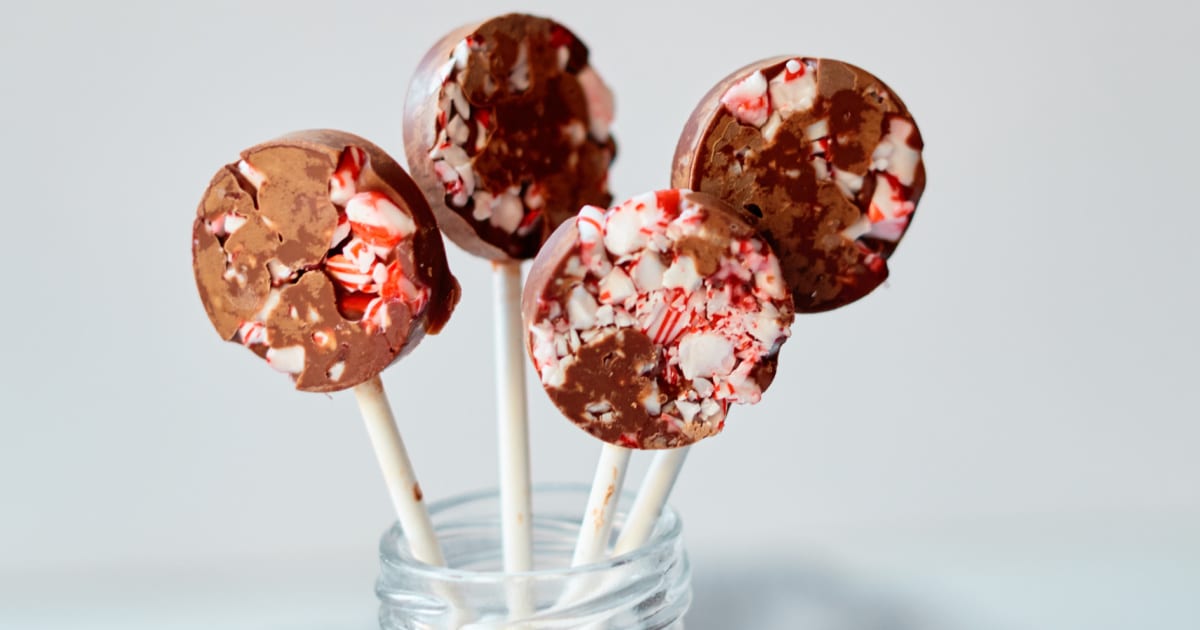 Make these chocolate peppermint lollipops, when you want an easy festive treat that captures the fun spirit of the holiday season.
There are just two ingredients, so the pops are fun and easy to make.
If you have kids who like to help, this is a great recipe for them to join in on the kitchen fun.
You can either use leftover candy cane pieces or you can purchase crushed candy cane bits that are ready to use.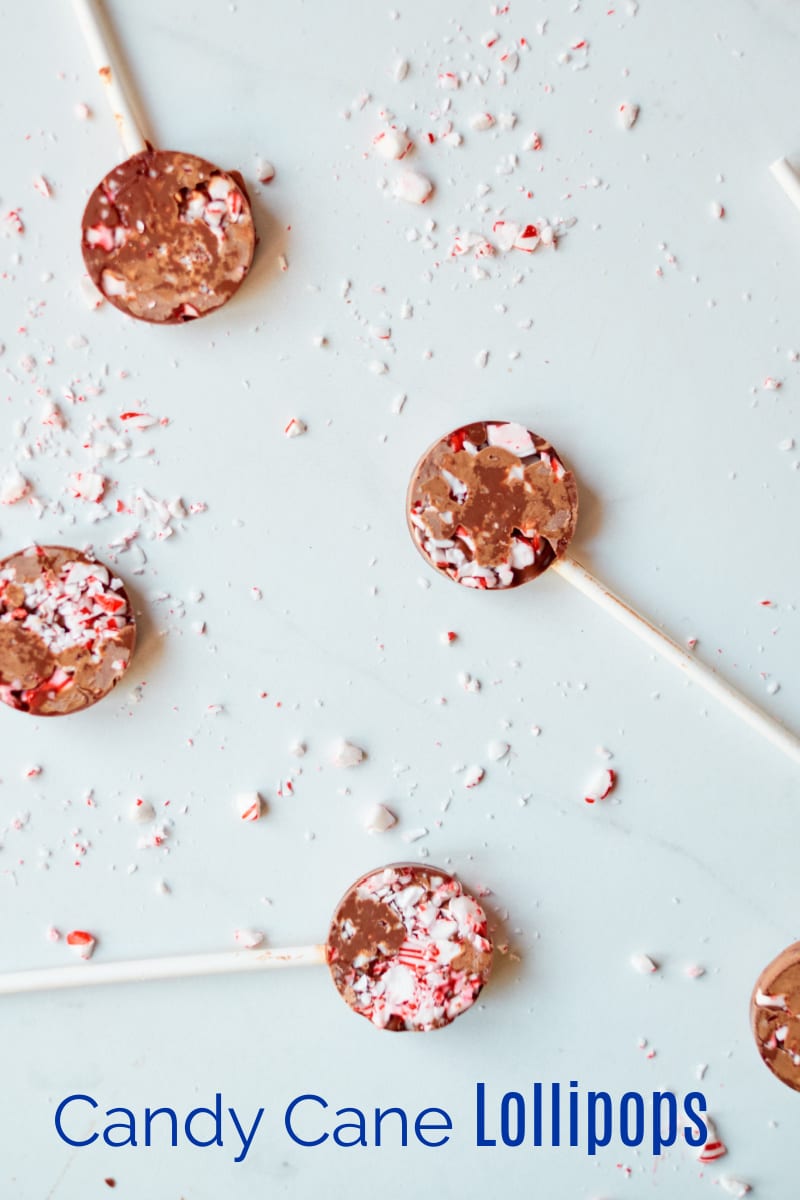 These lollipops are made with milk chocolate chips, so they have that classic chocolate peppermint taste combination that I associate with the holidays.
Feel free to make them with white chocolate chips, dark chocolate chips or colored candy melts.
Eat them right away or store the pops in an airtight container.
If you want to make them extra special, wrap each lollipop with cellophane and tie with a pretty ribbon.
The lollipop recipe is easy enough to make anytime, but they are also great to serve for a special occasion or to give as delicious little gifts.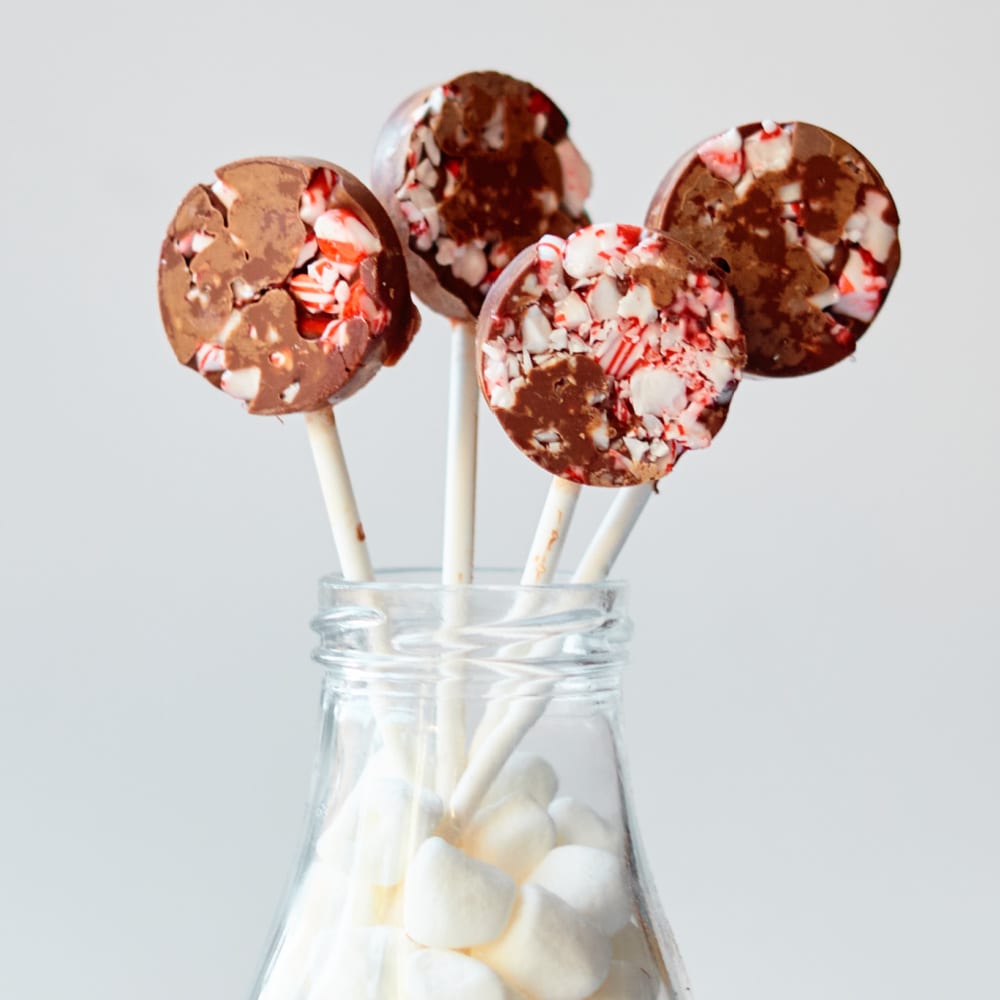 Chocolate Peppermint Lollipops Recipe
Prep time: 25 minutes
Total time: Overnight for setting
Makes: 8
Ingredients
¼ cup Crushed Candy Canes
1 cup Milk Chocolate Chips
Supplies
Microwave Safe Bowl
Silicone Lollipop mold
Lollipop Sticks
Instructions
1) Add some crushed candy canes into each mold.
2) Melt the milk chocolate chips in a microwave safe glass bowl. Microwave for 30 seconds and then stir. Repeat in 10 second increments until chocolate is creamy and completely melted.
3) Top with melted chocolate.
4) Insert a lollipop stick into each mold.
5) Refrigerate overnight to set.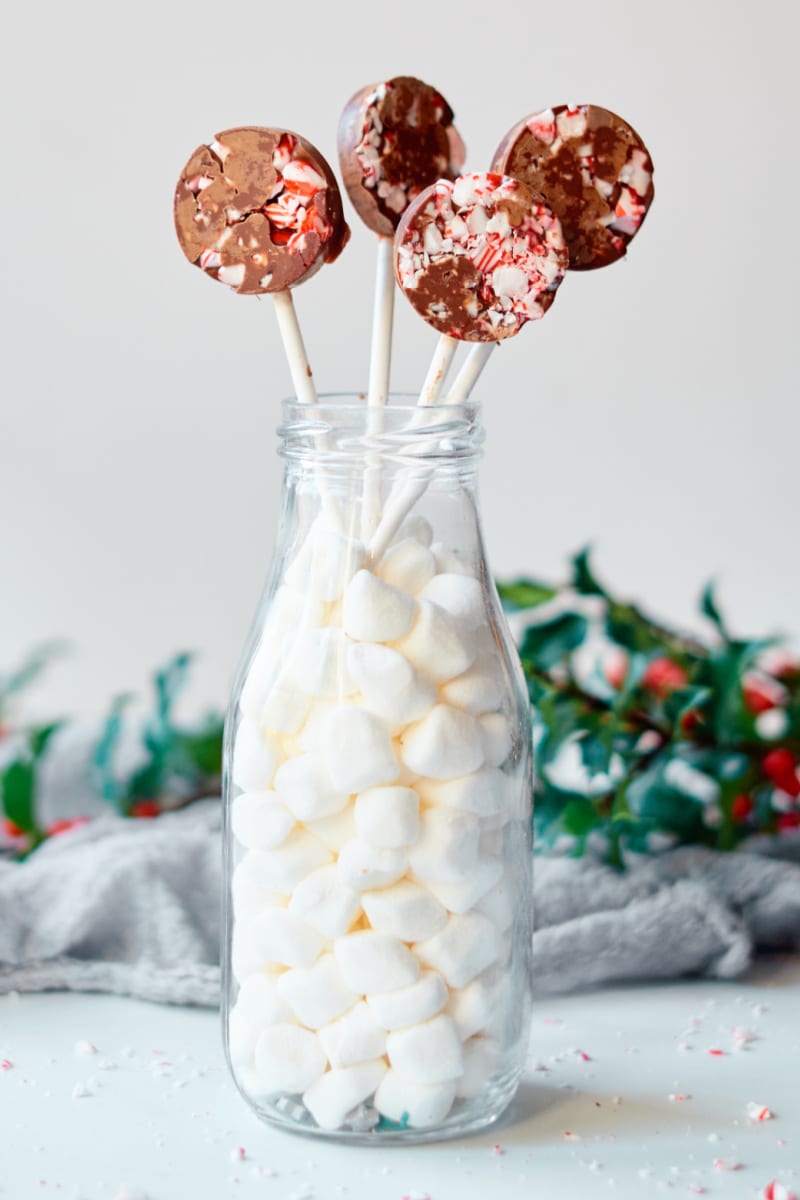 Check out my other dessert recipes, so you can get more sweet inspiration.
Following are a few of my other treat recipes that are great for the holidays:
Then take a look at the rest of my vegetarian recipes, so you can have even more delicious fun in the kitchen!