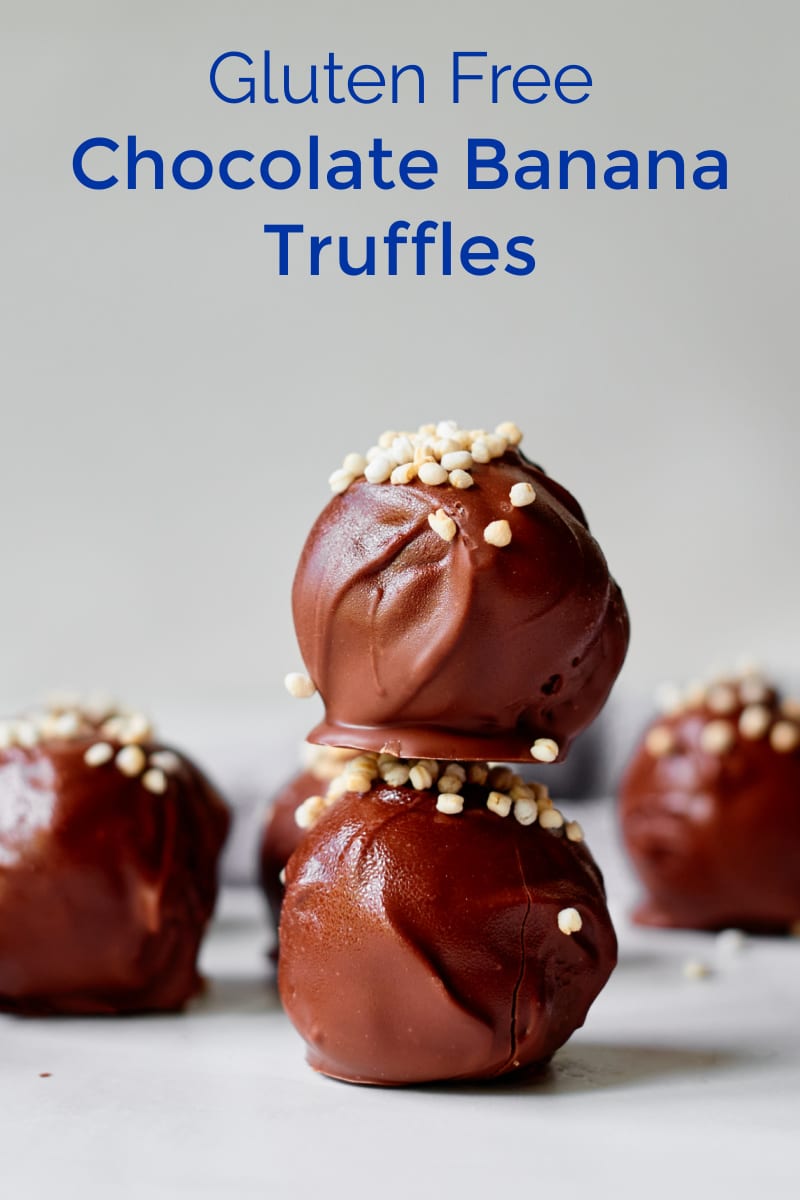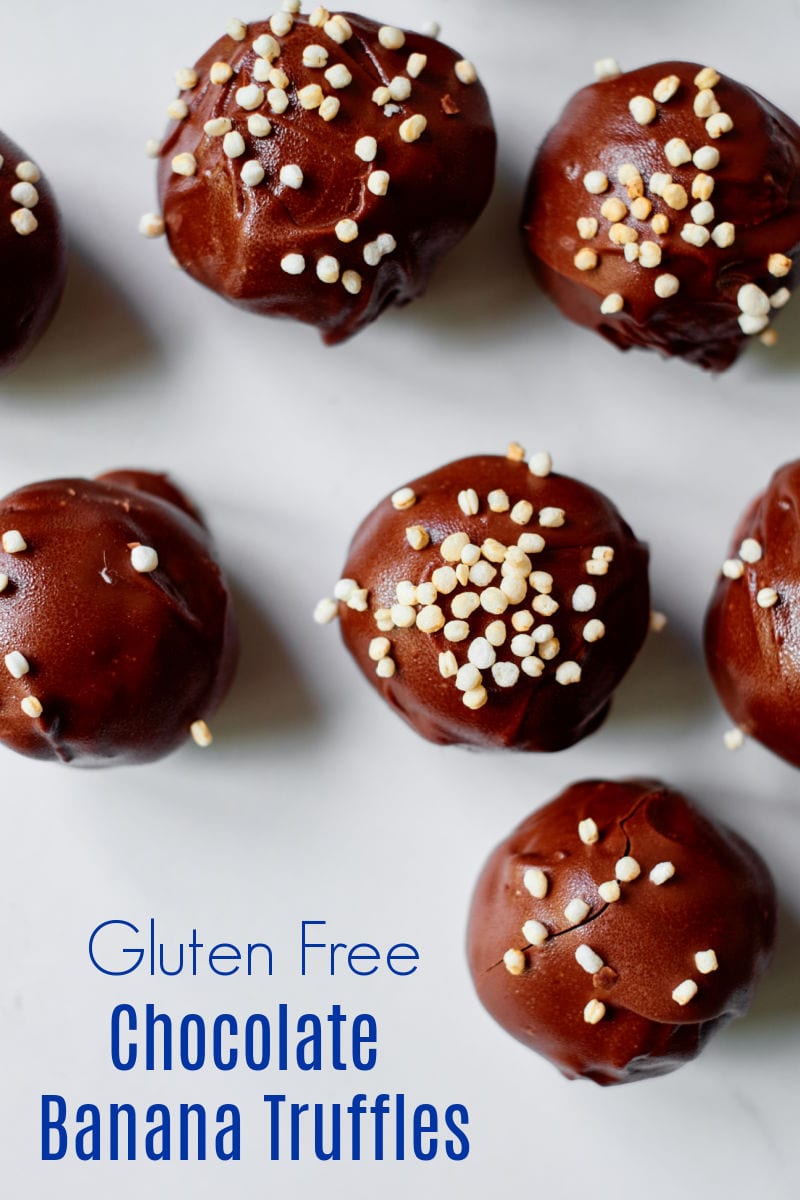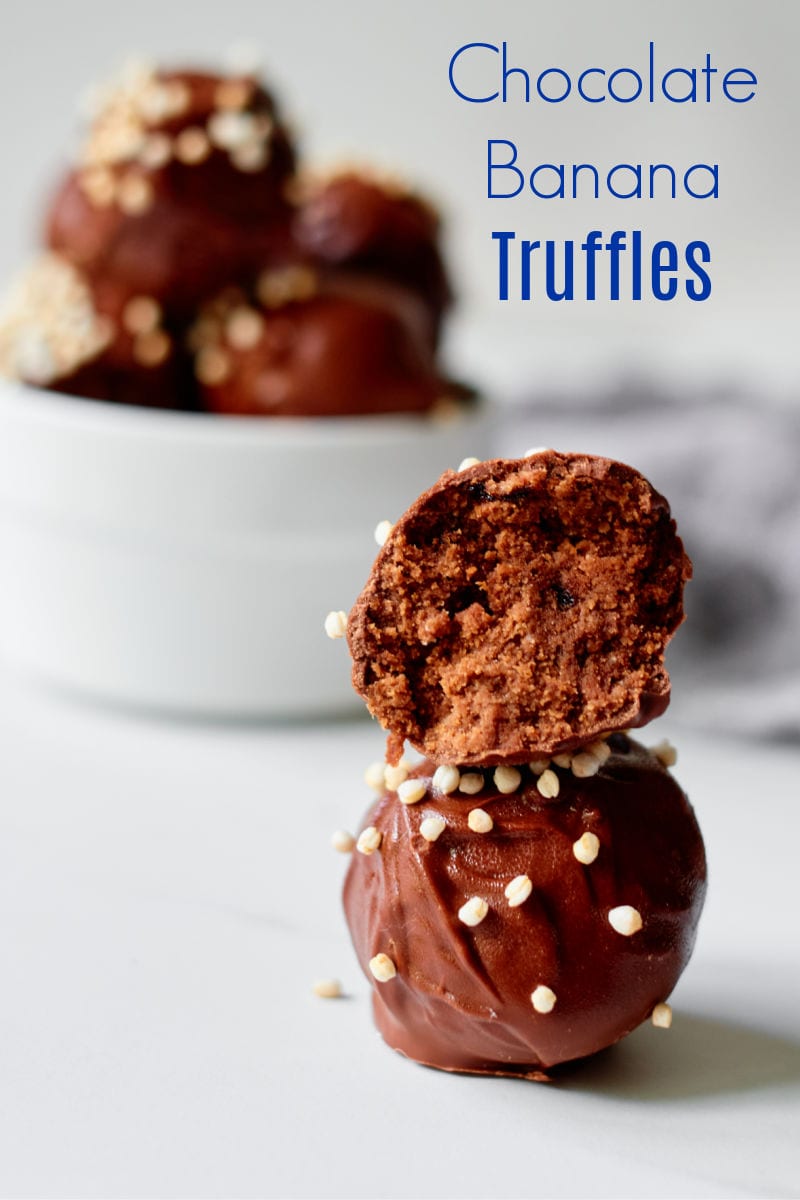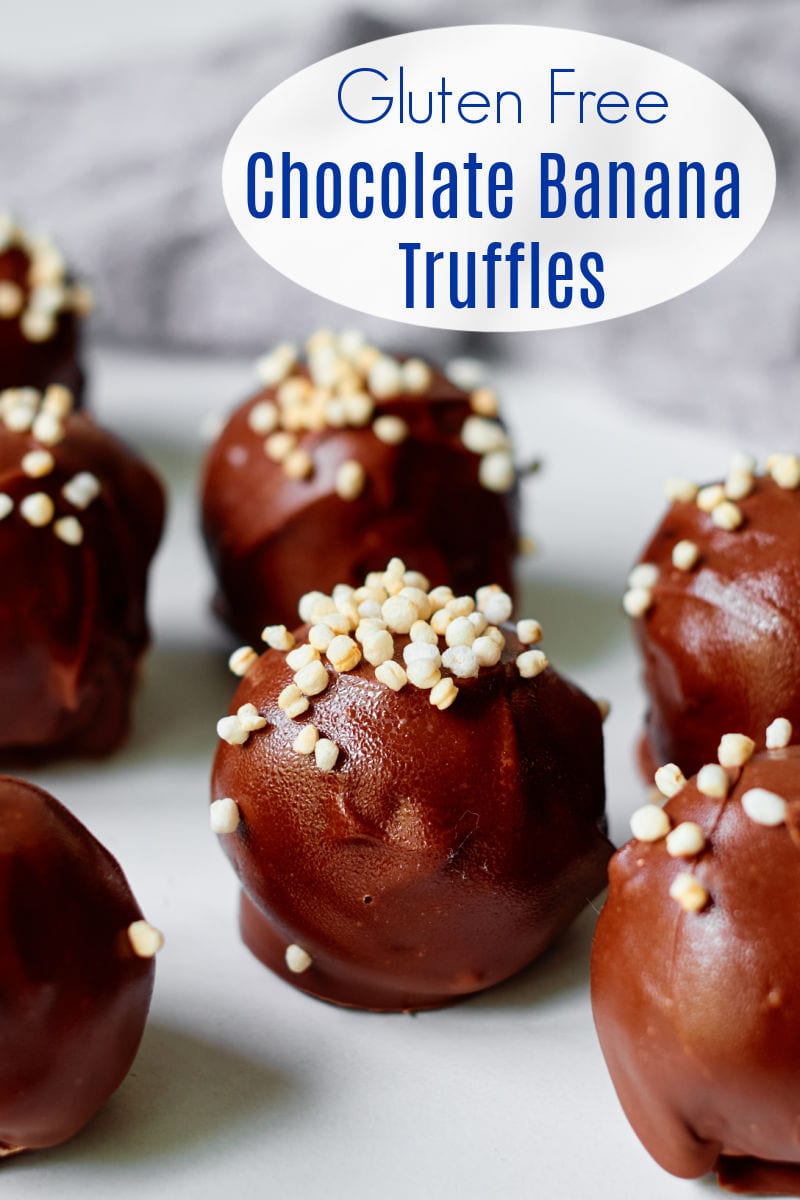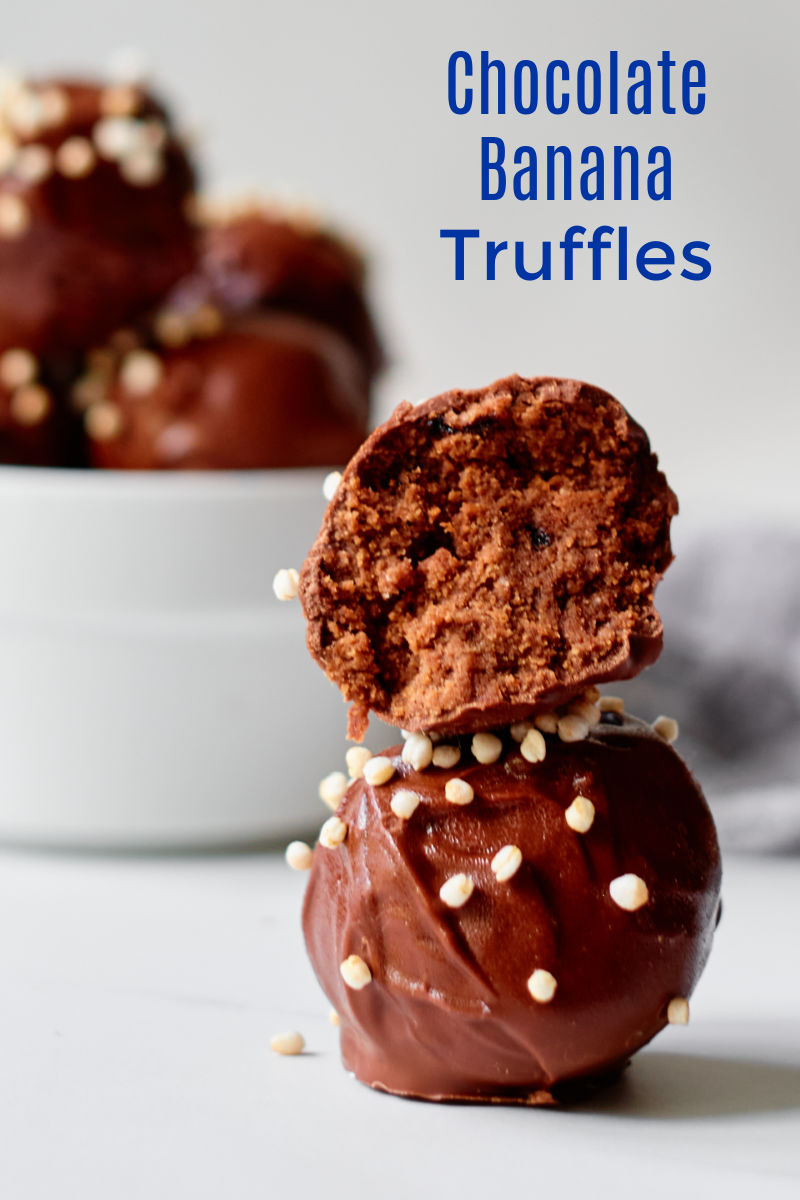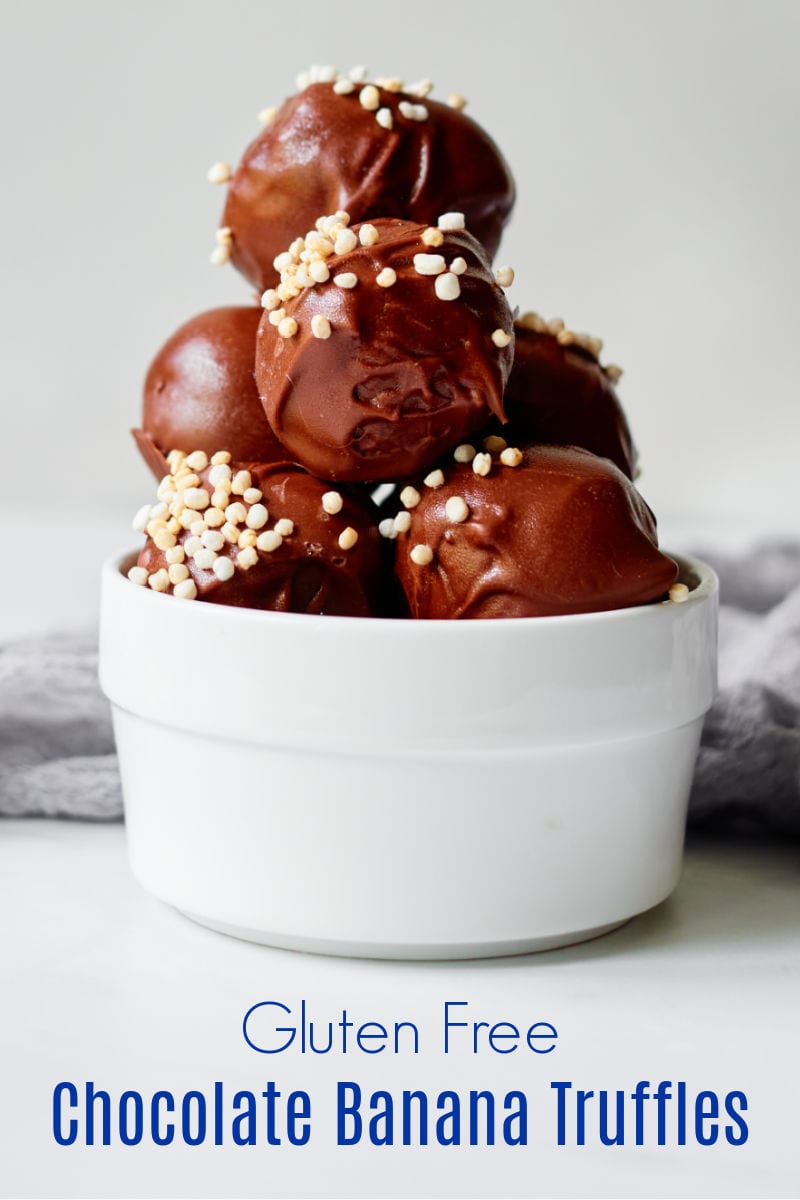 Gluten Free Truffles
Made with Bananas and Dipped in Chocolate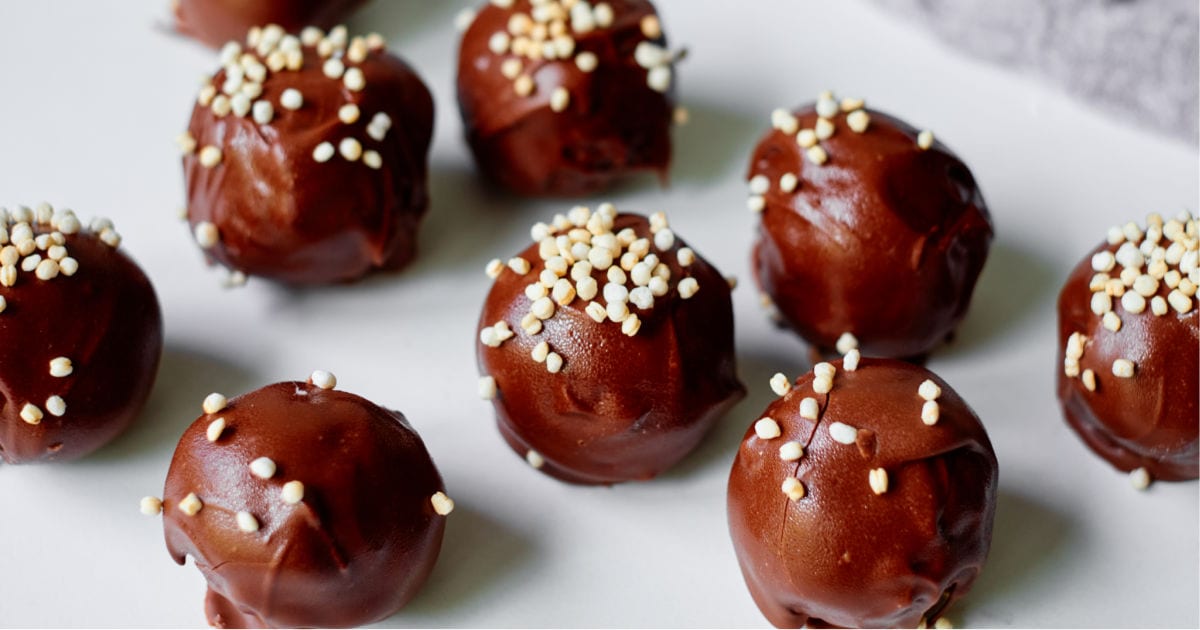 These chocolate banana truffles are gluten free, but they can be enjoyed by anyone who wants a chocolate dipped treat.
They are easy and fun to make, so invite the kids to join in as you roll and dip them.
Truffles are wonderful to give as a gift or to set out for all to enjoy for the holidays or another special occasion.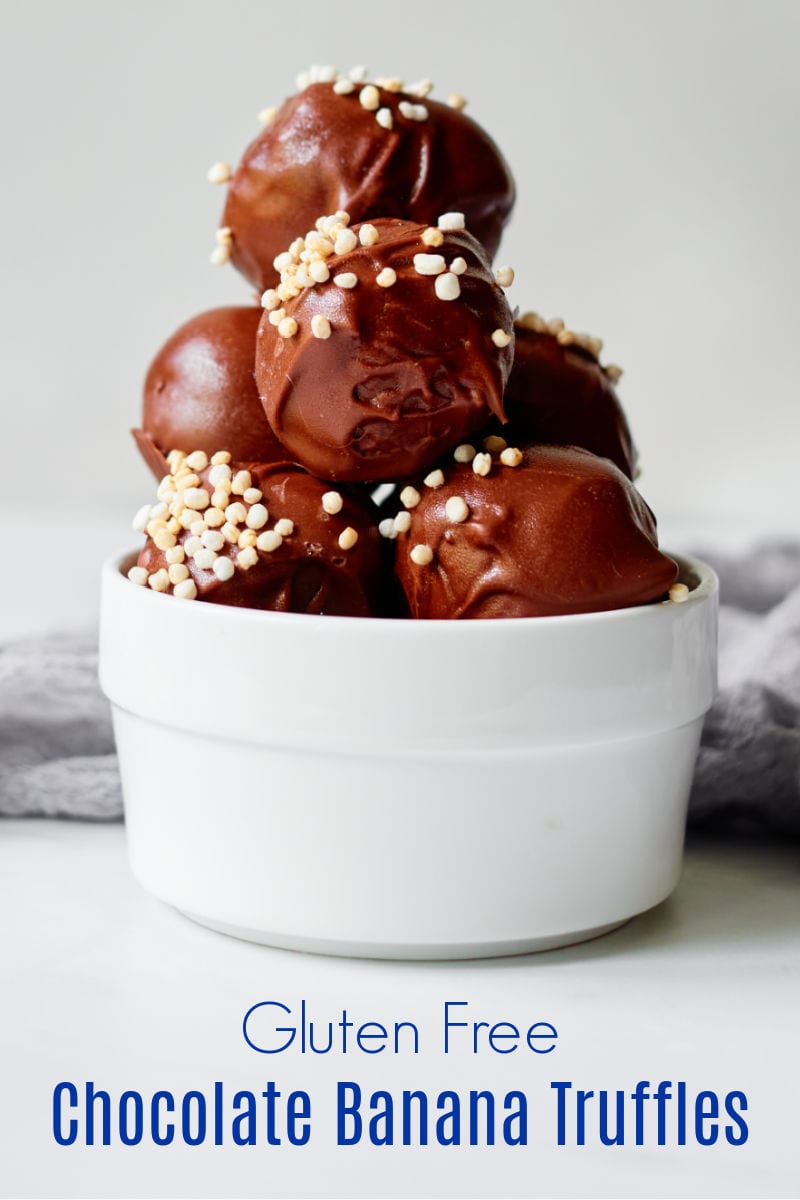 If you need to make sure these really are gluten free, the one ingredient you need to check is the chocolate chips.
Most brands of chocolate chips are naturally gluten free, but some have it added.
Just double check the ingredients, if this is a concern to you.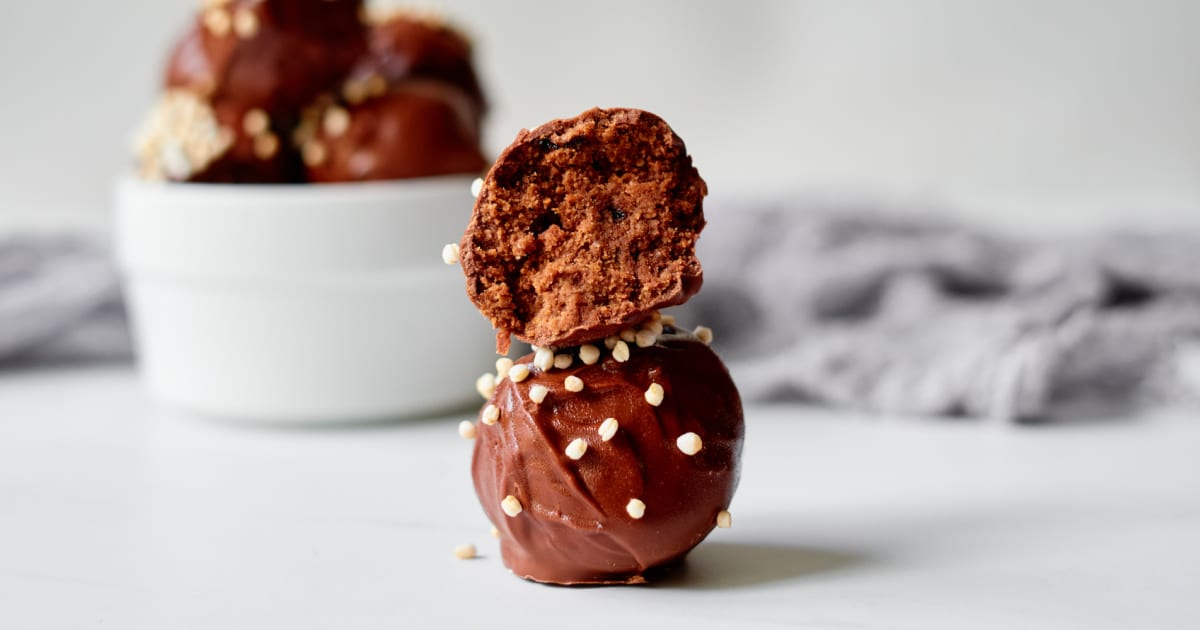 Bananas are the base of this recipe and no sugar is added, other than the chocolate chips that are melted for the outer coating.
You may need to adjust the recipe, depending upon how ripe your bananas are.
As we have all experienced, overripe bananas are a lot more liquid-like than the underripe ones.
They are also a little sweeter.
My recipe was made with 'medium' ripe bananas.
If yours are overripe, you'll need to add a little extra flour to keep your truffles from becoming mushy.
Feel free to use whatever bananas you have on hand, but then make minor adjustments to the flour.
Enjoy these tasty chocolate banana truffles for the holidays or anytime you want a gluten free treat!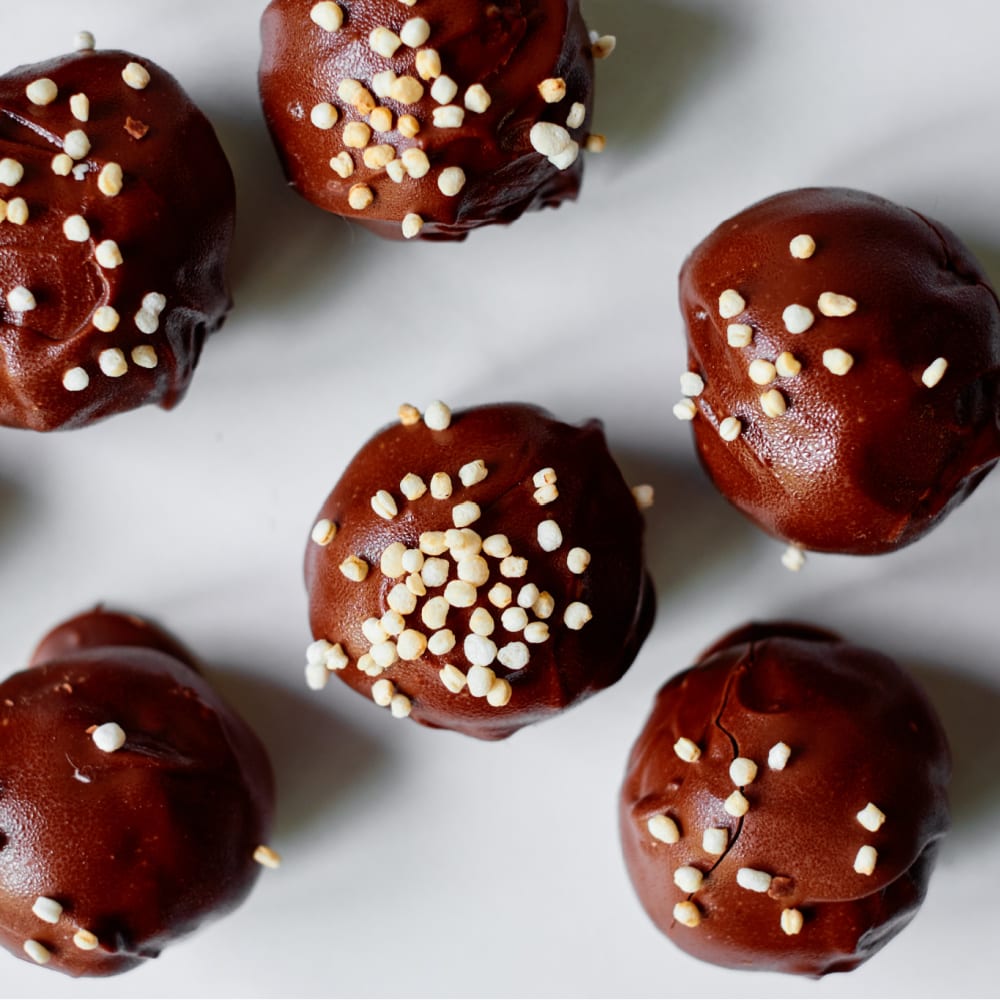 Chocolate Banana Truffles Recipe
Prep time: 25 minutes
Total time: Overnight
Dipping time: 10 minutes
Makes: 20+ truffles
Ingredients
2 Bananas
1 cup Coconut Flour
1 ¼ cup Almond Flour (more if using very ripe bananas, less if using firmer bananas)
3 T Rice Flour or Tapioca Starch
¼ cup Cocoa Powder
1 cup Chocolate Chips (gluten free)
1 T Coconut Oil
2 T Puffed Quinoa
Supplies
Mixing Bowl
Rimmed Baking Sheet or Tray
Parchment Paper
Dipping Fork
Instructions
1) Peel the bananas and mash them in a bowl until very smooth.
2) Mix in the coconut and almond flours little by little, so that you have a thick batter. You may not need all of the flour, if your bananas are a bit underripe. You may need a little more, if your bananas are overripe.
3) Stir in the rice flour (or tapioca starch) and cocoa powder. The consistency should allow you to mold into balls that hold their shape. If too soft, add a little more flour.
4) Line a rimmed baking sheet with parchment paper. Mold the batter into balls and place on the parchment, so that they are not touching.
5) Refrigerate overnight.
6) Melt the chocolate chips and coconut oil until completely melted and lump-free.
7) Dip the balls into the melted chocolate and immediately sprinkle with puffed quinoa before the chocolate sets.
8) Return to the refrigerator for about 10 minutes, so that the chocolate banana truffles finish setting.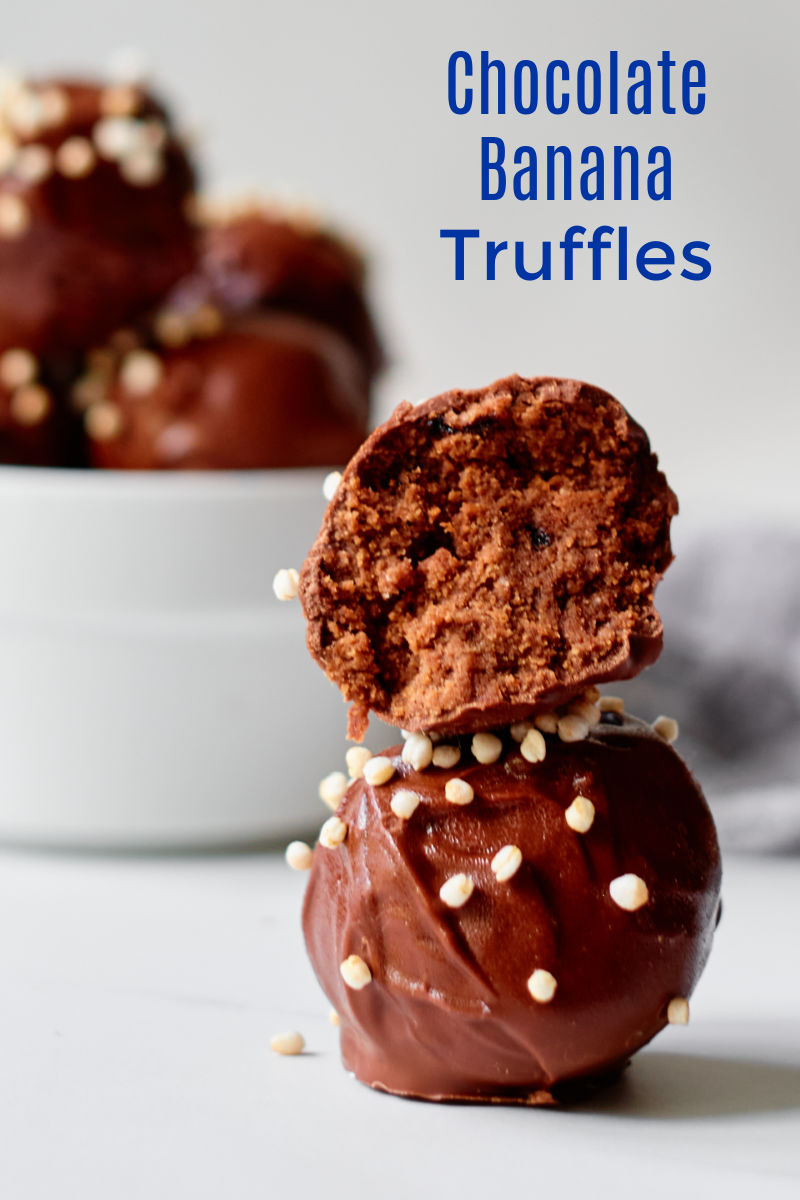 More from Mama Likes To Cook
Check out the rest of my vegetarian recipes, so you can get more great ideas for baking, cooking, blending and juicing.
Banana Recipes
Shopping Tips
For a beautiful assortment of kitchen necessities and food gifts for the whole family, check out the deals at these online stores.
Are you ready to have some delicious fun in the kitchen?