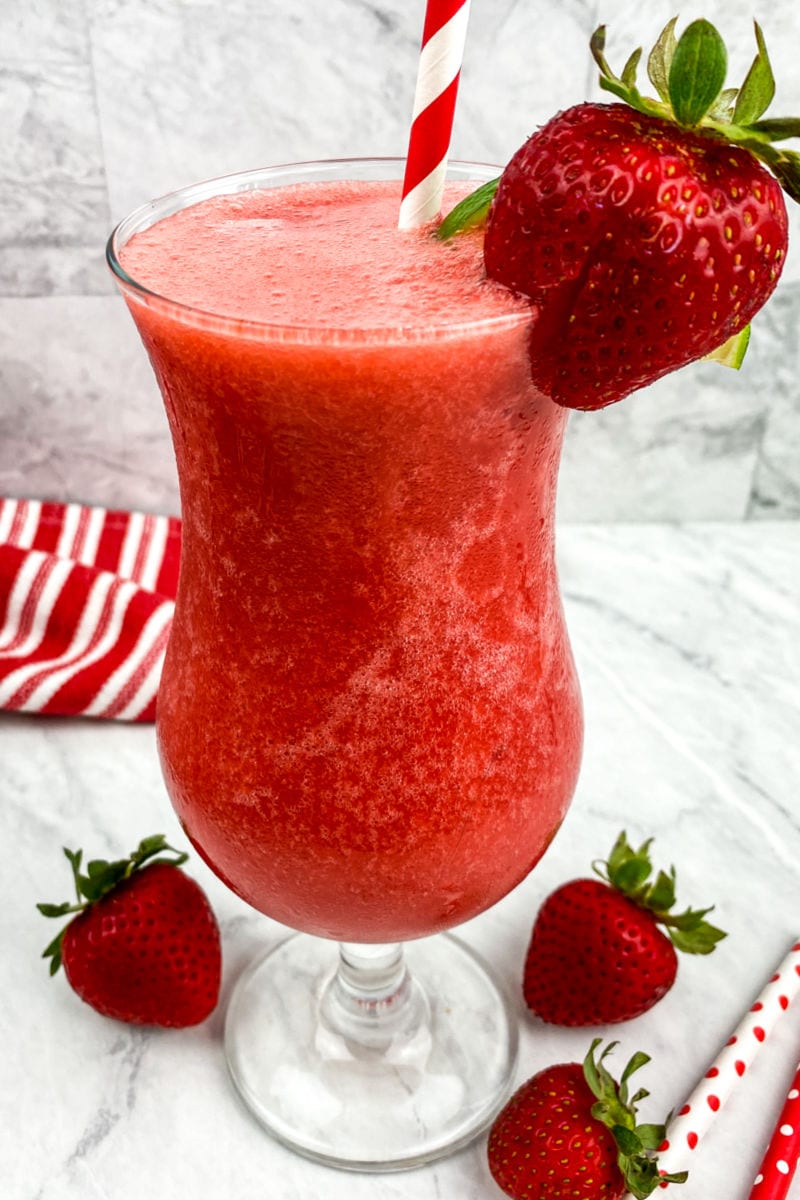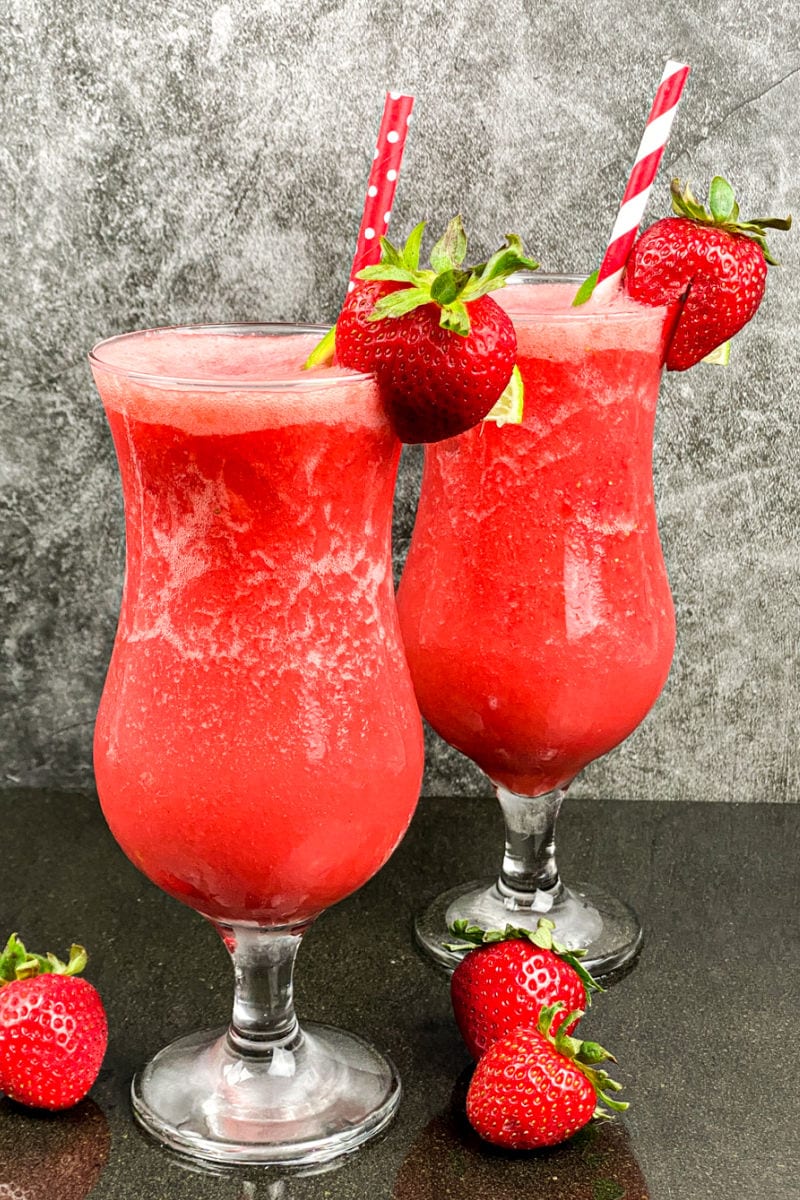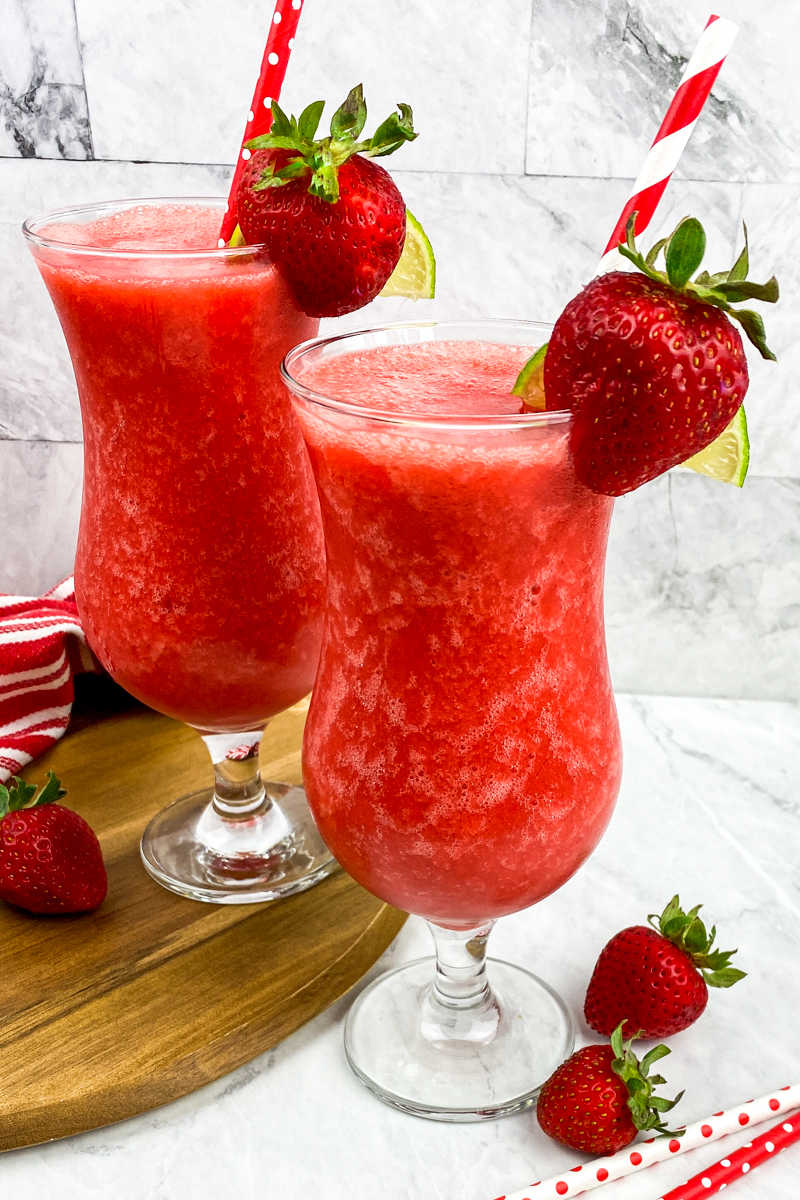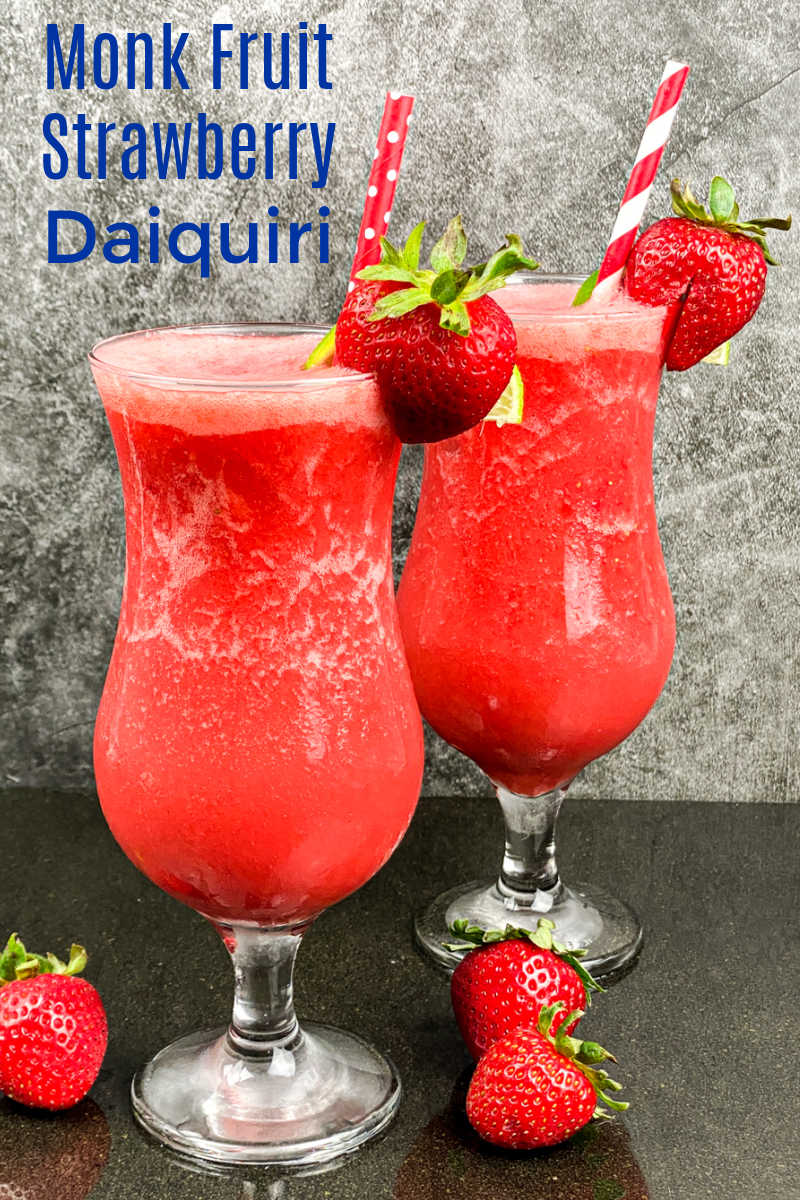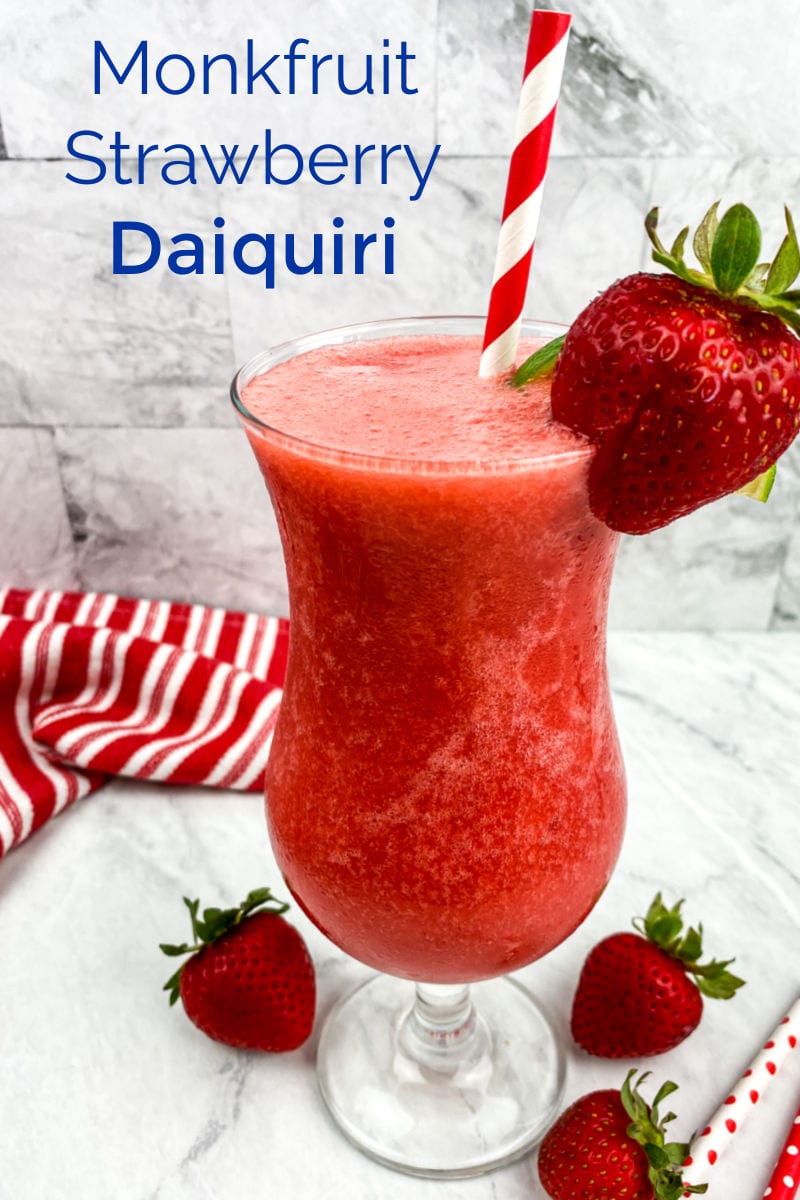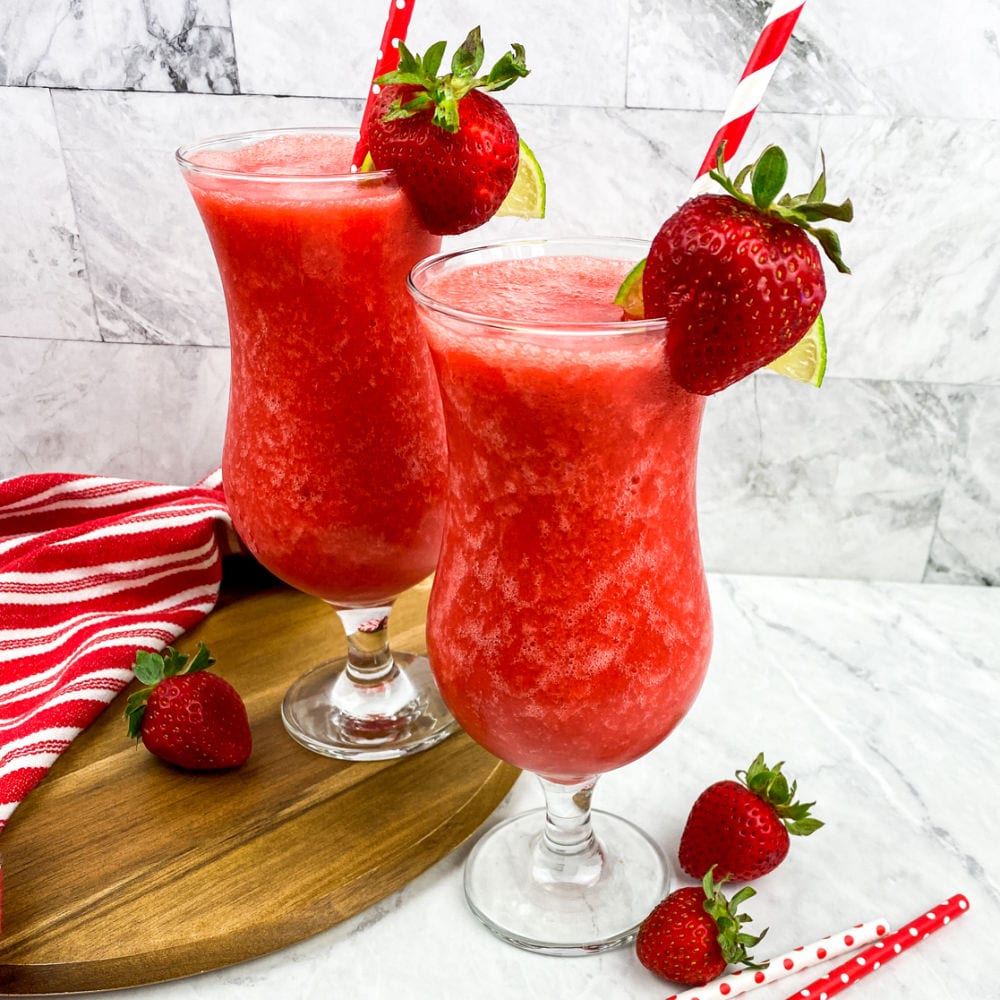 Sip a monk fruit strawberry daiquiri, when you want to enjoy a fun frozen fruit cocktail without any added sugar calories.
Blended drinks are typically my favorite to order, when I'm out for an evening or on vacation.
They are also really easy to make at home.
When you order a daiquiri at a bar, it will usually be made with a sweet simple syrup made from white sugar.
This one is made with zero calorie monkfruit, so is a better option for anyone watching their calories or following a keto diet.
Some of the other sugar alternatives leave a funky aftertaste, but I don't taste that at all with monk fruit.
This is just pure sweetness without the calories.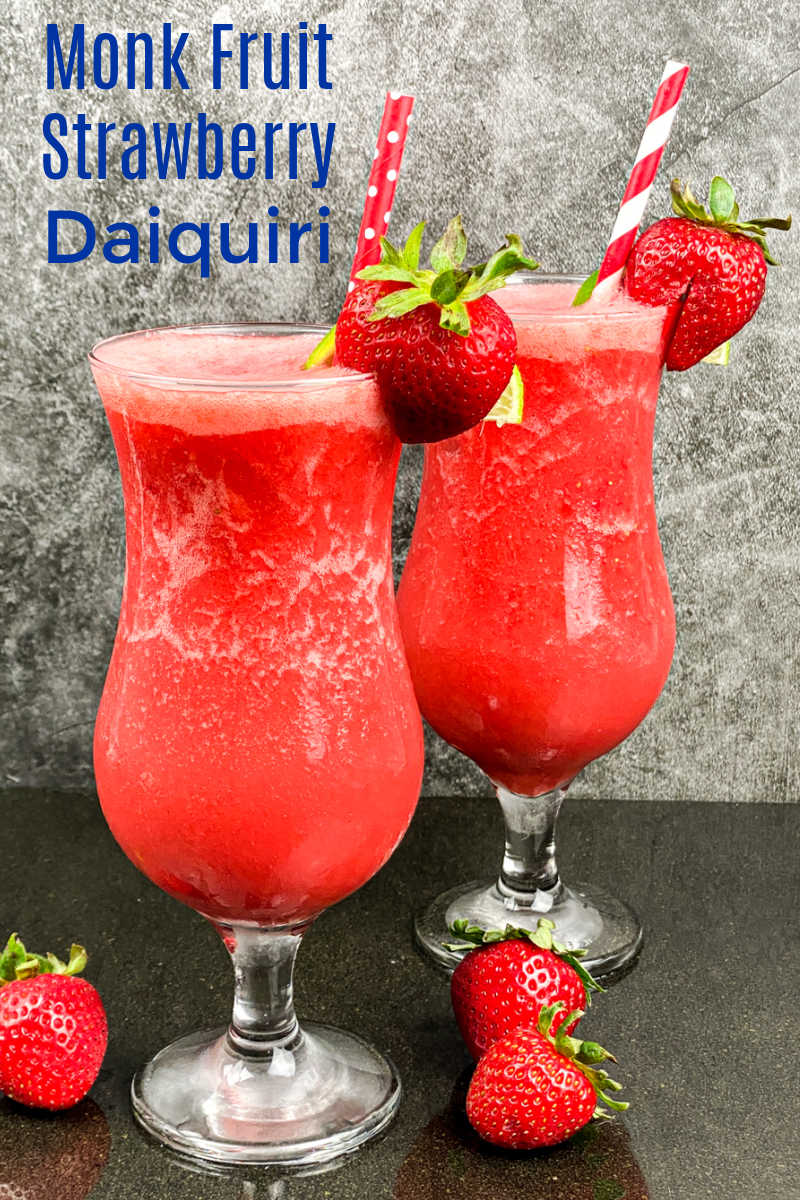 If you'd like to turn this into a mocktail for kids or for adults who aren't drinking, it's easy.
Just leave out the rum and replace it with water.
The frozen drink will still be fun and tasty without the rum.
The daiquiri cocktail tastes great and looks pretty!
Enjoy!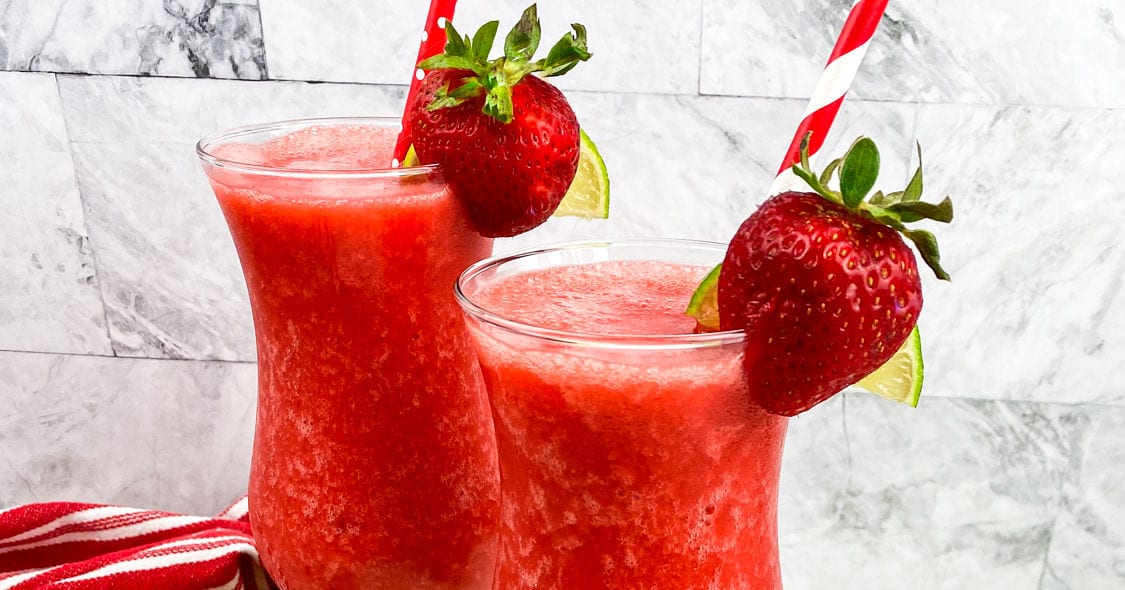 Monk Fruit Strawberry Daiquiri Recipe
Prep time: 10 minutes
Cook time: 5 minutes
Serves: 2
Ingredients
Sugar-free Simple Syrup
¼ cup Powdered Monkfruit Sweetener
½ cup water
Cocktail
2½ cups Strawberries, hulled
¼ cup Lime Juice
4 oz. Rum
6-8 Ice Cubes
Garnish
Strawberries
Lime Slices
Supplies
Strawberry Huller
Sauce Pan
Measuring Cup
High Speed Blender
Hurricane Glasses
Colorful Paper Straws
Instructions
1) Measure the monkfruit sweetener and water into the sauce pan. Cook on medium for a few minutes, so that the powder dissolves. Remove from the stove and set aside to cool.
2) First, add the ice cubes to the blender. Then, add the strawberries, lime juice, rum and 1/4 cup of the simple syrup to the blender.
3) Blend until smooth.
4) Taste and add a little more simple syrup, if desired. Blend again.
5) Pour into hurricane glasses. Garnish with a fresh strawberry or lime slice.
6) Serve immediately.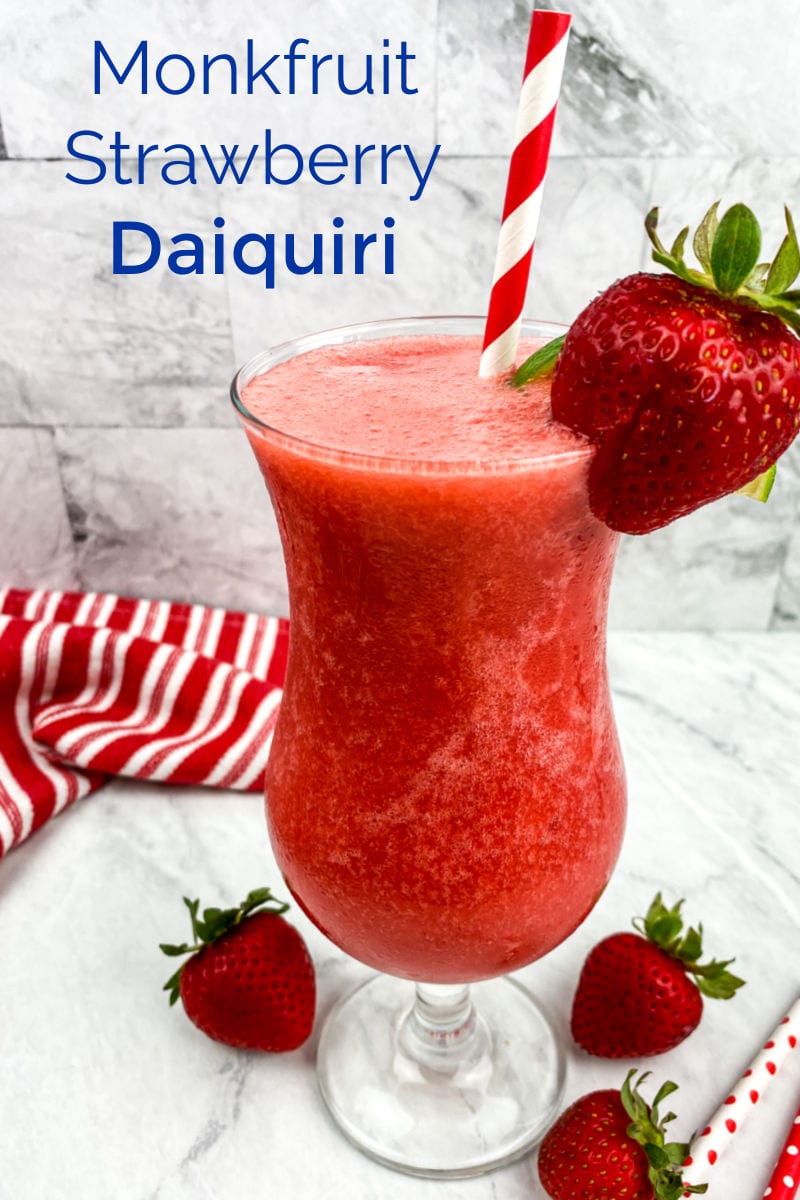 More from Mama Likes To Cook
Check out my other beverage recipes, so you can get more drink inspiration.
Following are a few of my favorite refreshing drinks:
Then take a look at my other vegetarian recipes, so you can have even more delicious fun in the kitchen!