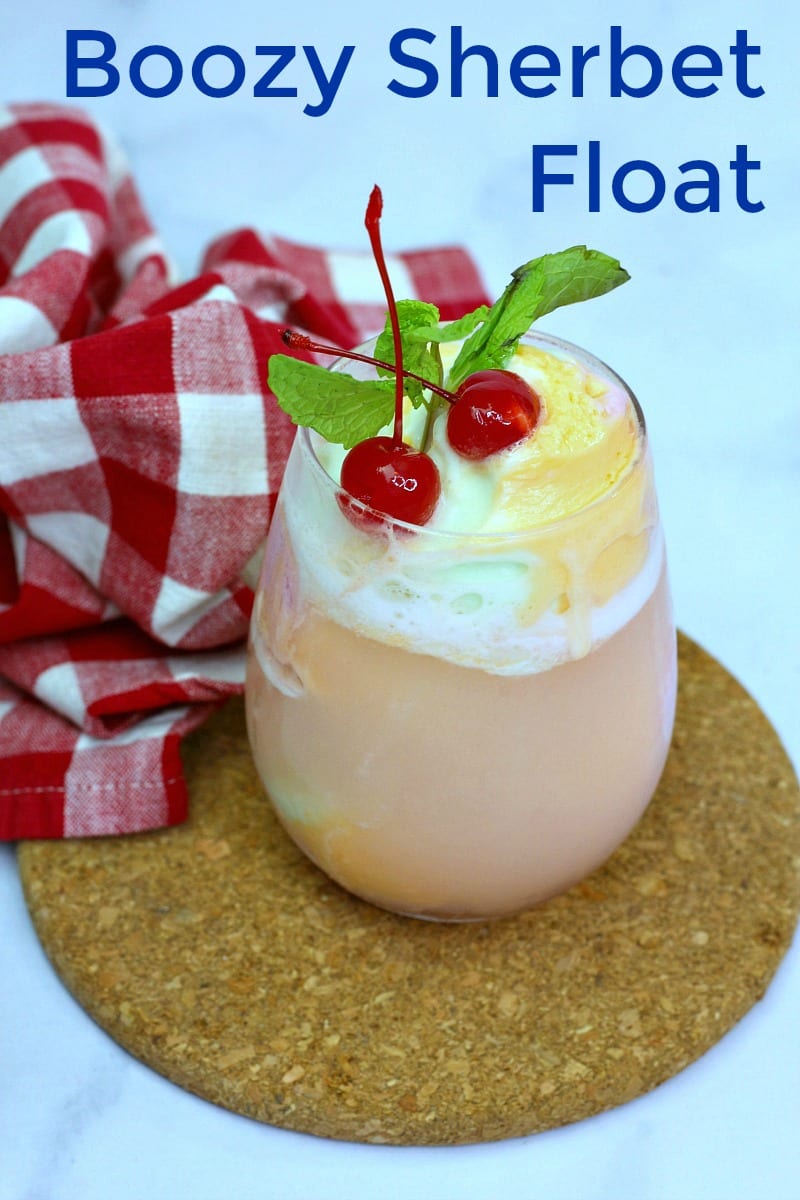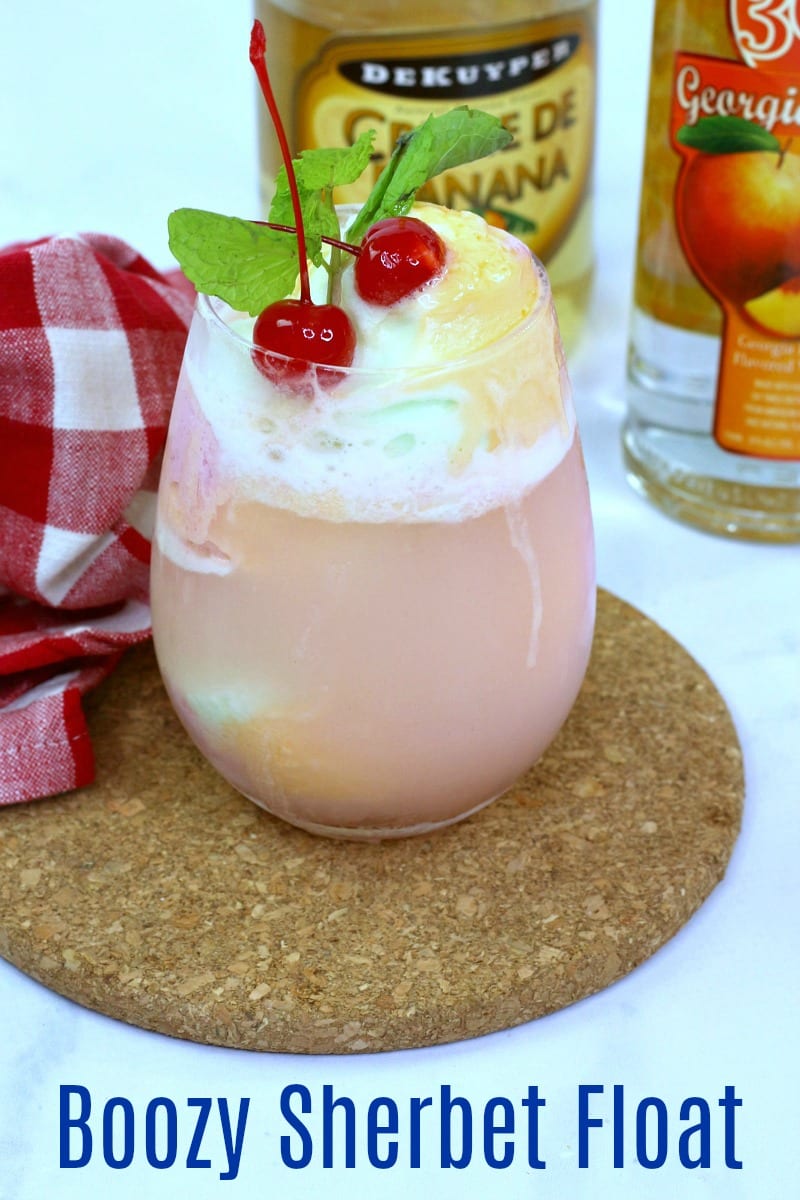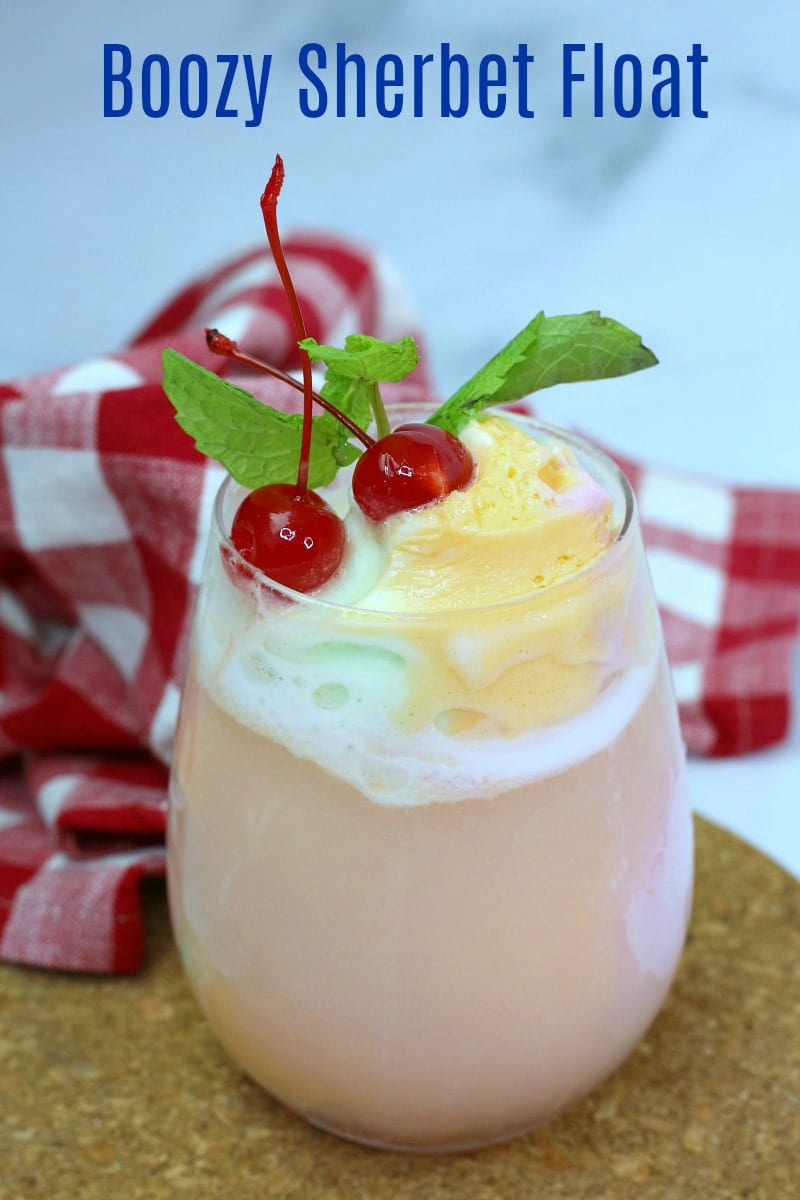 Rum Punch that is Full of Fun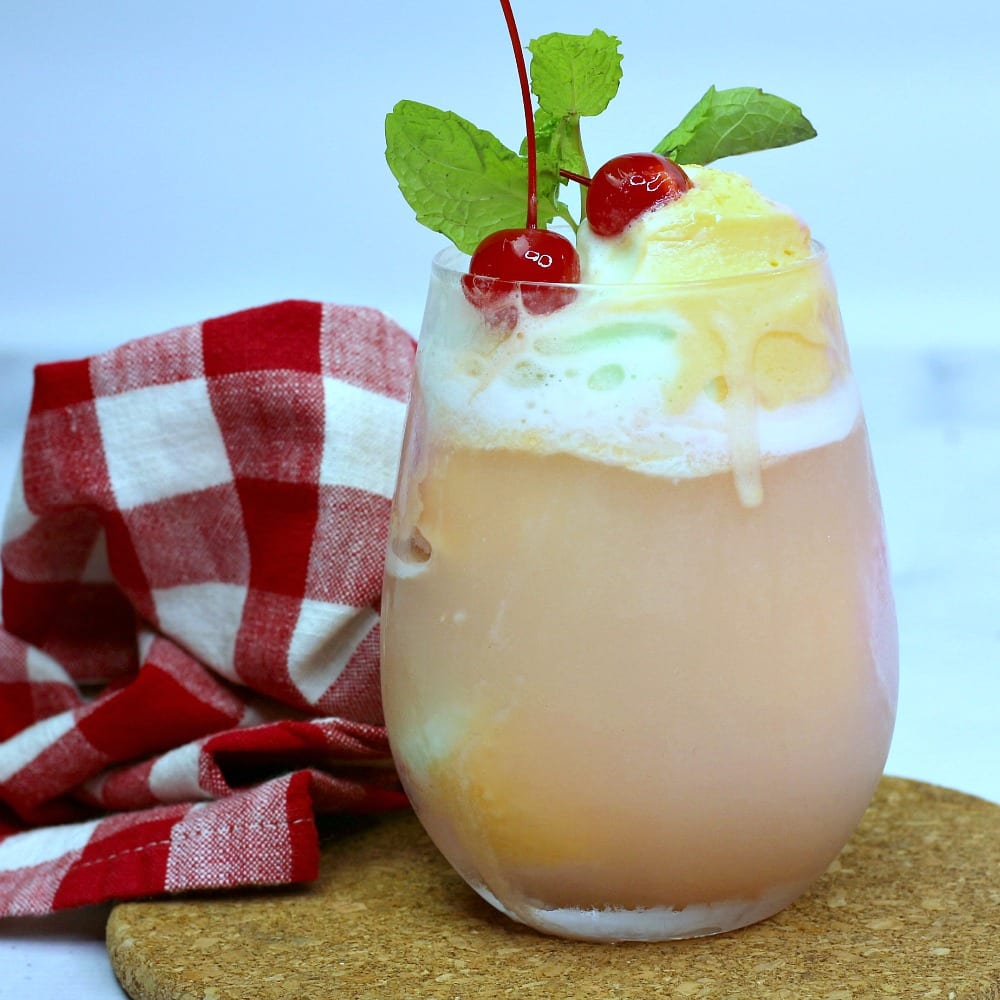 Try my delicious boozy sherbet float, when you want an adult beverage that is fun and refreshing.
The sherbet makes me feel like a kid again, but the beverage is definitely for adults.
It looks fantastic, even though it is really easy to make.
And the taste? Yum!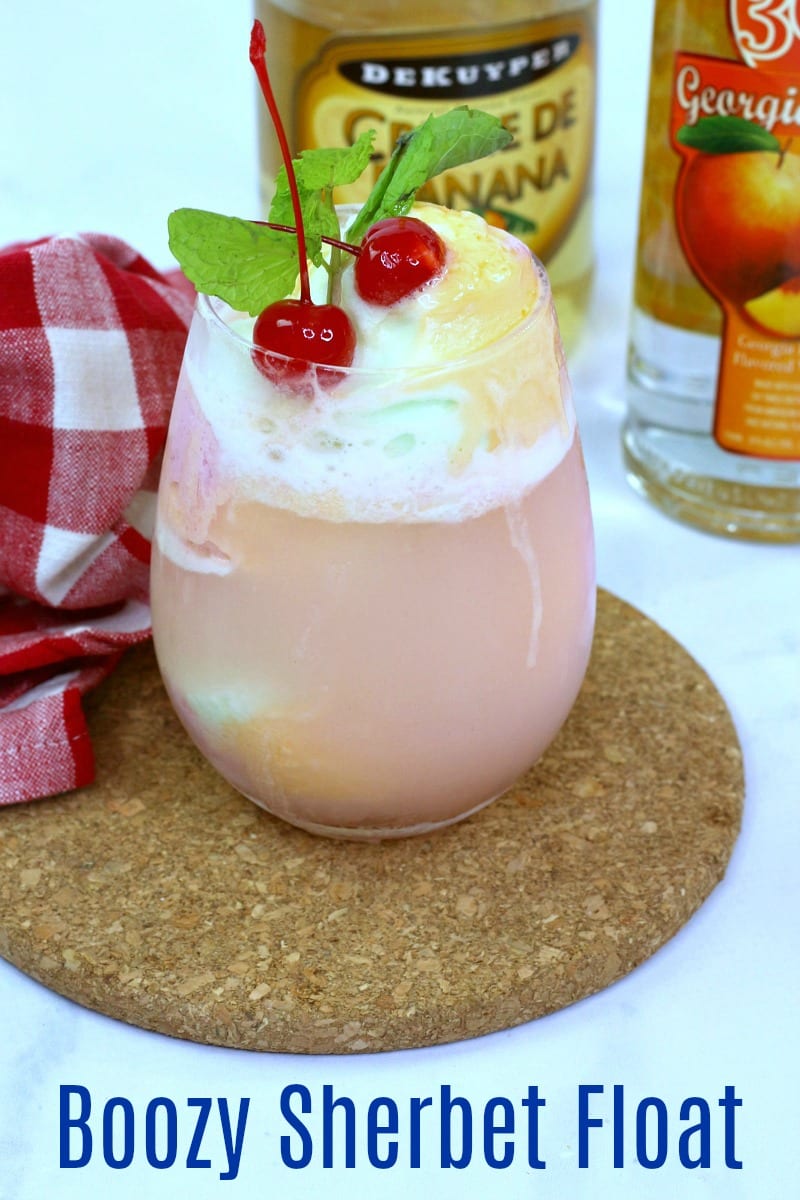 The cocktail is made with Captain Morgans and fruit liqueurs and it has a splash of lemonade added.
This one is made with rainbow sherbet, but feel free to try it with lime or pineapple sherbet.
Both of those flavors are excellent with this cocktail mix.
These adult floats are pretty enough to serve at a party, but you can also enjoy one on a quiet afternoon at home.
This is the kind of drink that I like to enjoy, when I'm reading a book outside in my hammock.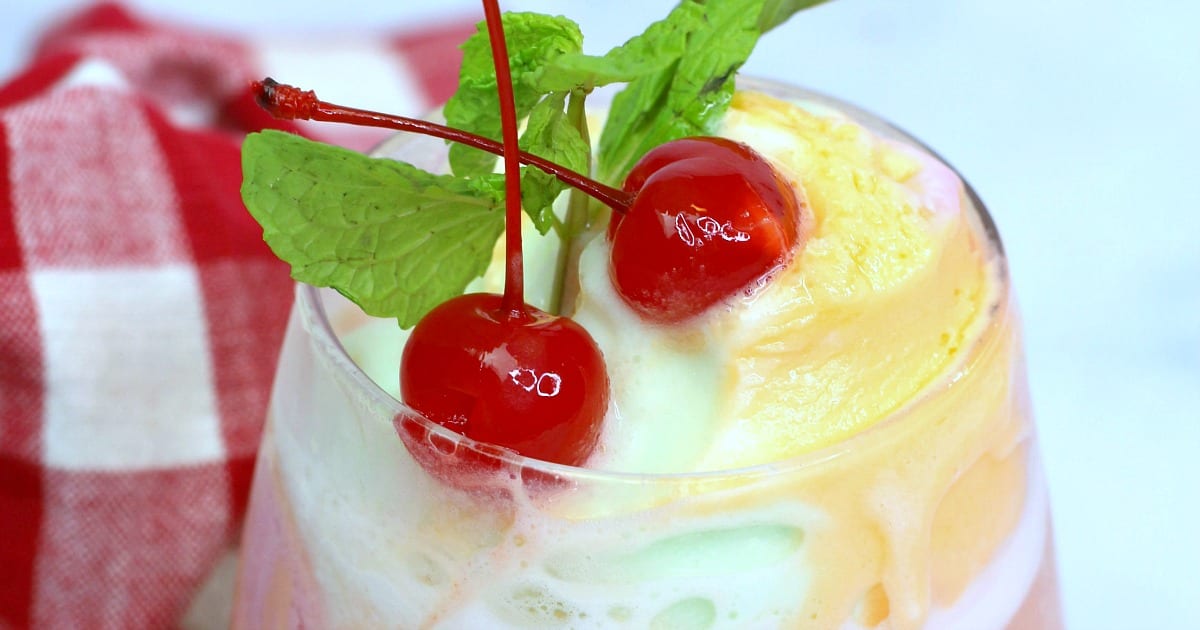 Boozy Sherbet Float
Ingredients:
3 Ice Cubes
1 oz. Captain Morgans Spiced Rum
1/2 oz. Banana Liqueur
1/2 oz. Peach Liqueur
2 small scoops Rainbow Sherbet
2 oz. Lemonade
2 Maraschino Cherries
Supplies
Cocktail Shaker
Ice Cream Scoop
Instructions:
1) Add ice, Captain Morgans, banana liqueur and peach liqueur to cocktail shaker.
2) Shake 15 seconds to chill and combine.
3) Add sherbet to glass.
4) Strain liquor and pour just the liquid (not the ice) over the sherbet.
5) Top with lemonade and garnish with cherries.
Add all liquors in a cocktail shaker and shake to combine.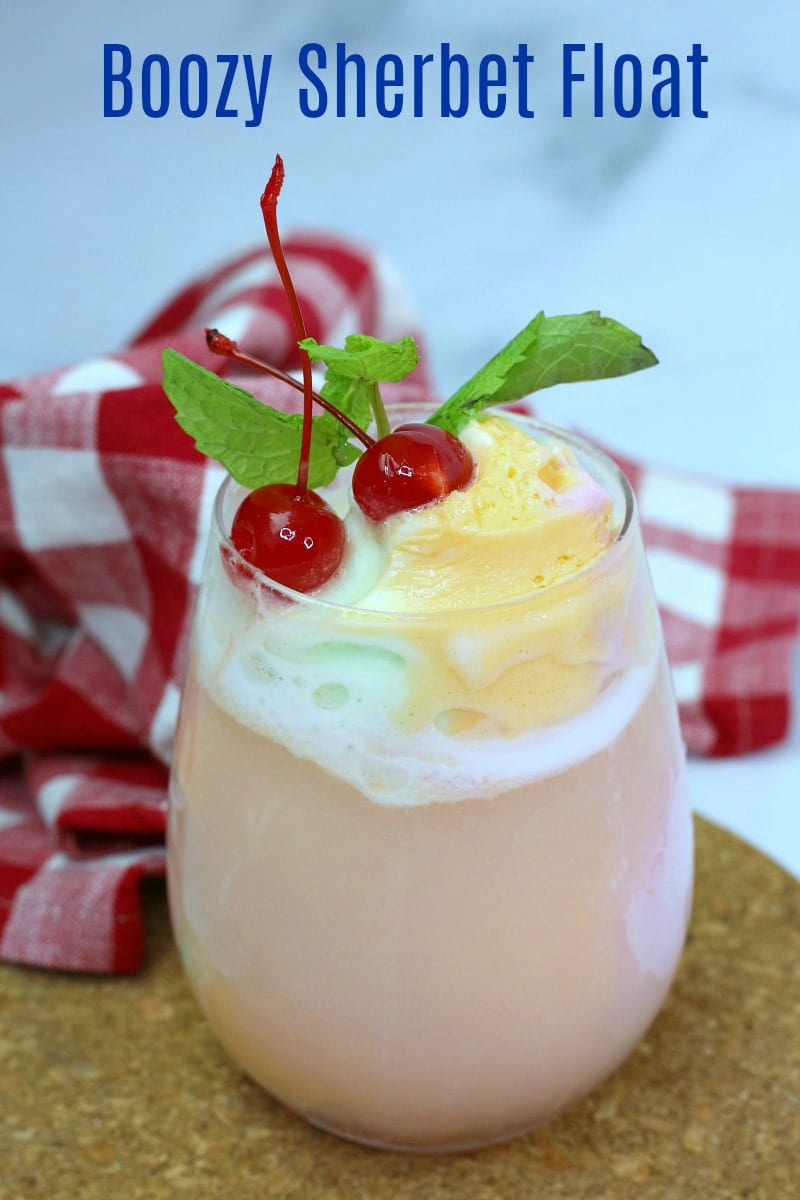 Check out my other beverage recipes, so you can get more drink inspiration.
Following are a few of my favorite fruity cocktails.
Then take a look at my other
vegetarian recipes
, so you can have even more delicious fun in the kitchen!