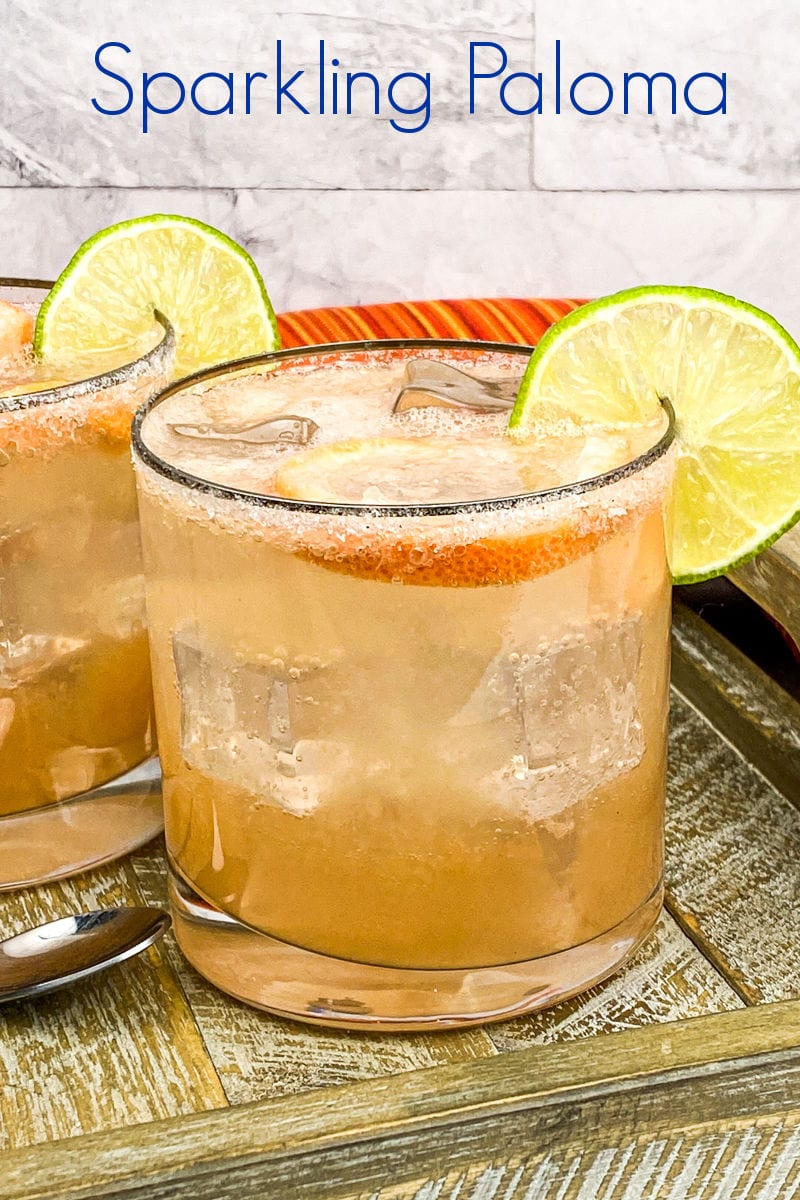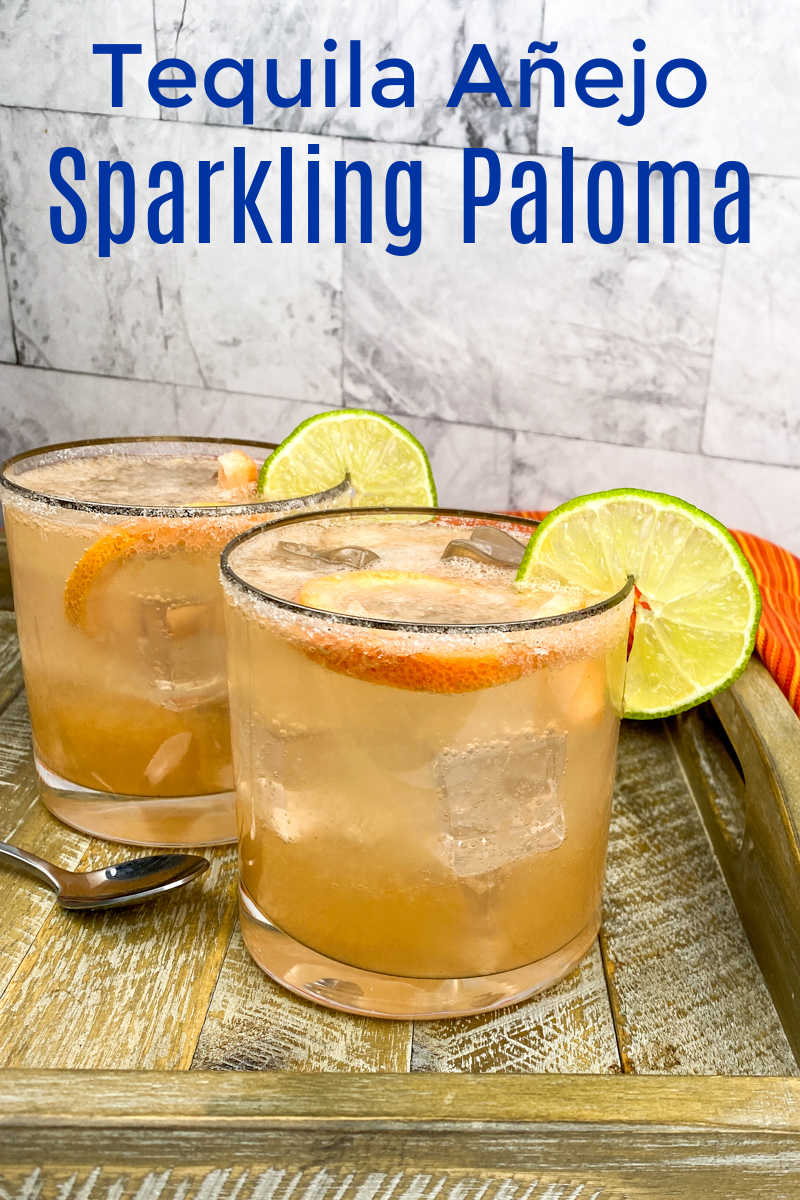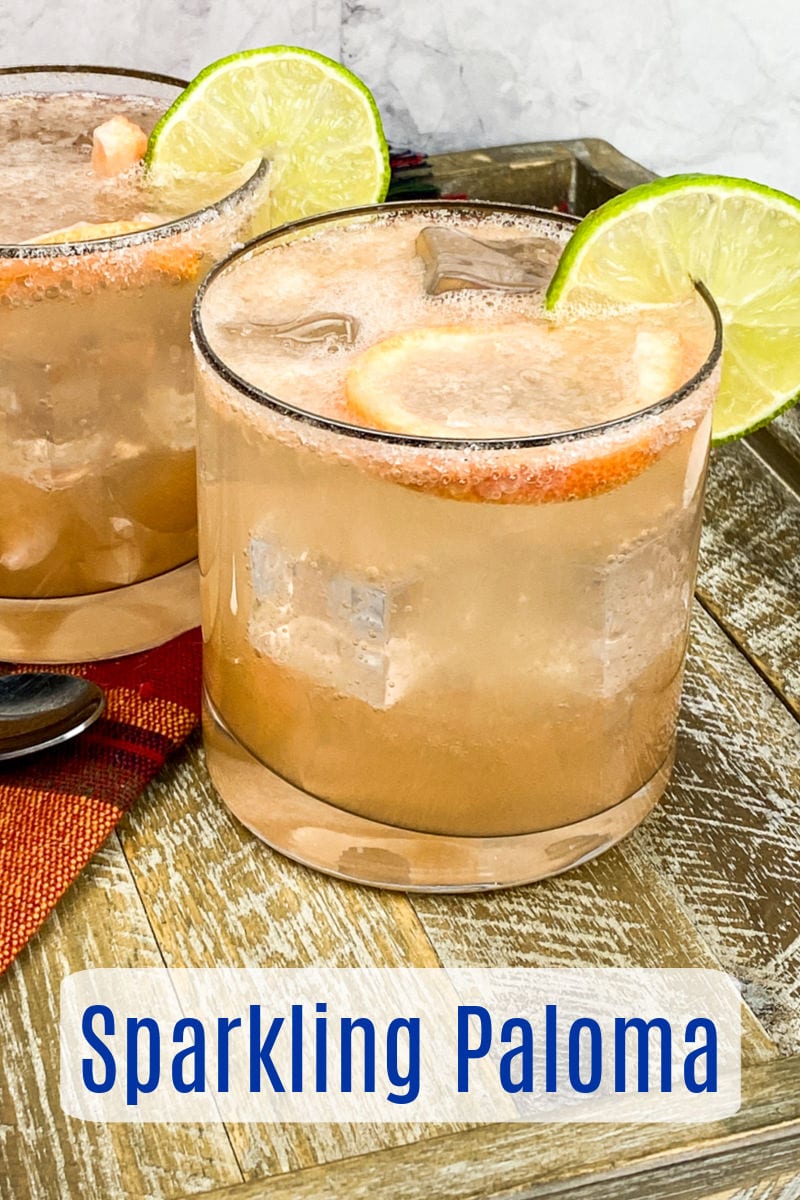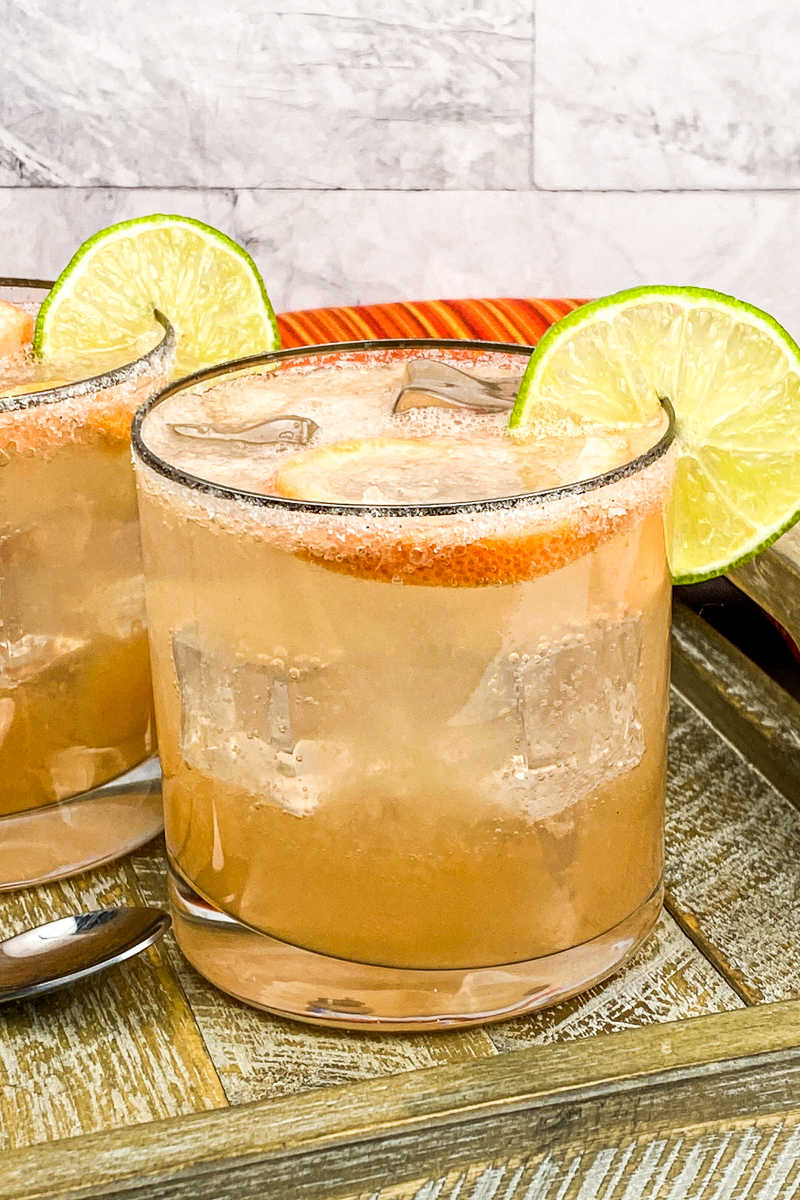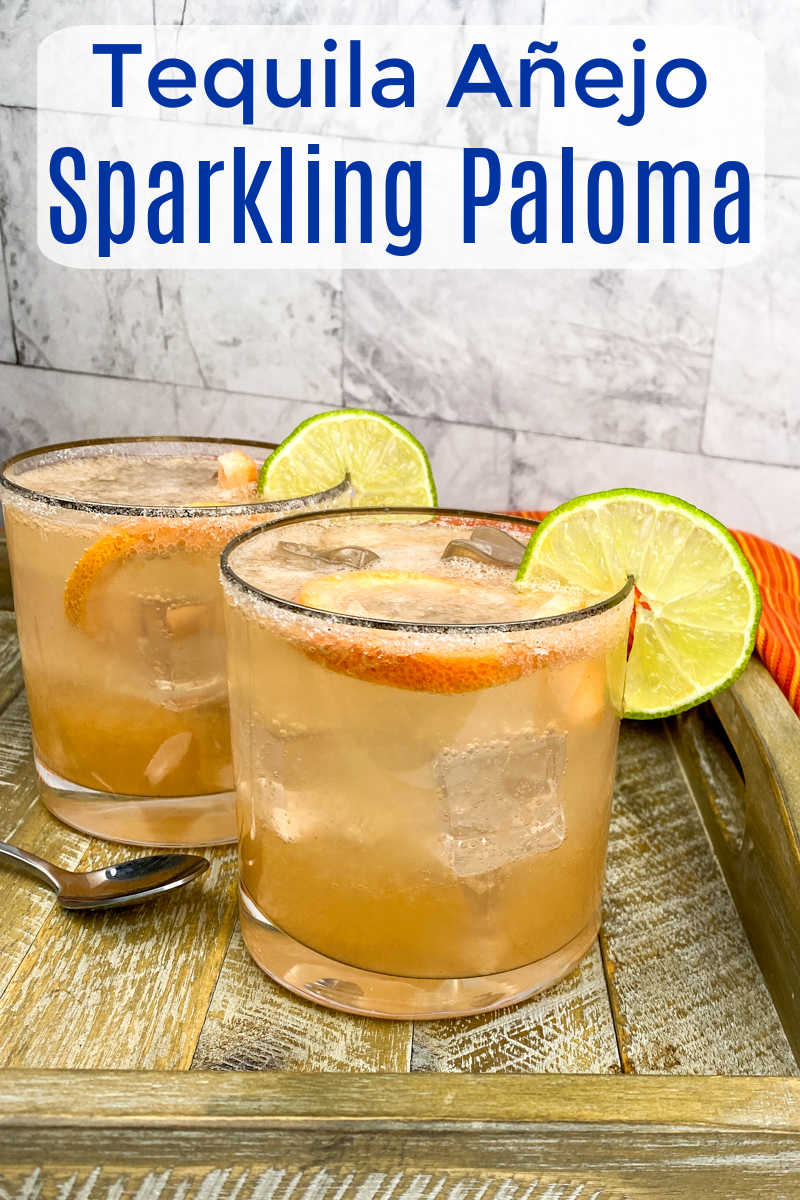 Sparkling Paloma Cocktail with Tequila Añejo & Fresh Juice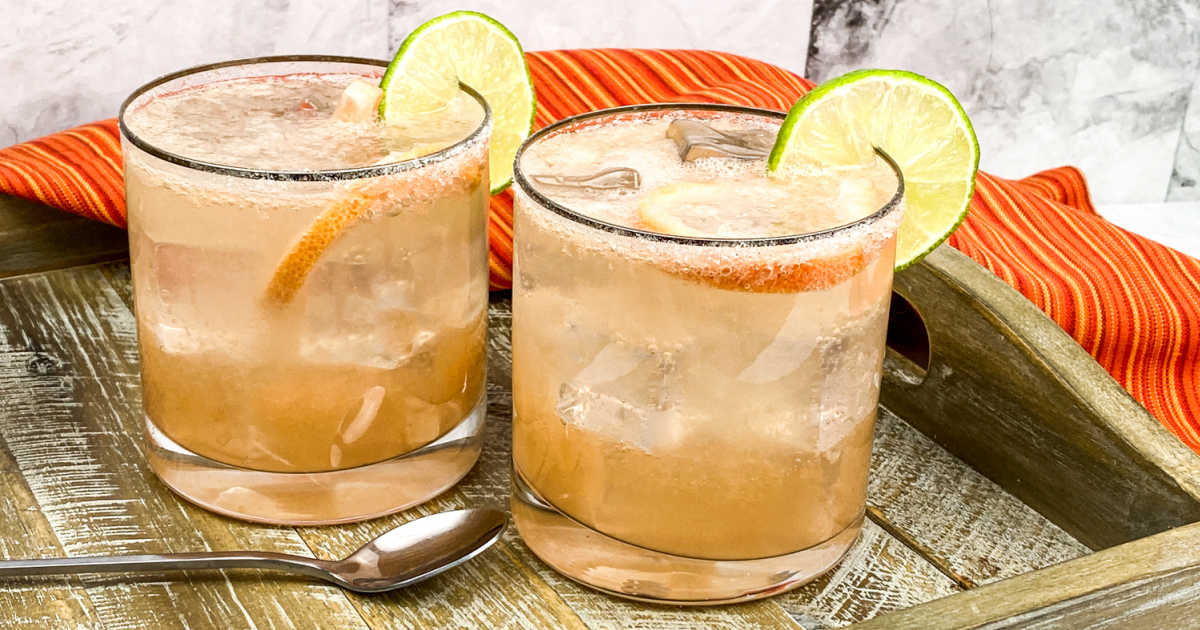 This aged tequila sparkling Paloma cocktail reminds me of Mexican vacations, so I savor the flavors of pink grapefruit and tequila añejo.
It is easy to enjoy a homemade Paloma at home, even though a hammock on a Mexican beach sounds really nice right now.
Many traditional Paloma cocktails are made with grapefruit flavored soda, but I prefer the natural taste of real fruit.
This recipe uses fresh pink grapefruit juice, so the fruit flavor really shines through.
Fresh squeezed is always preferred, but store bought is good, too.
Club soda is added for the bubbles.
I like adding a little agave nectar to sweeten the cocktail, but the choice to sweeten or not is up to you.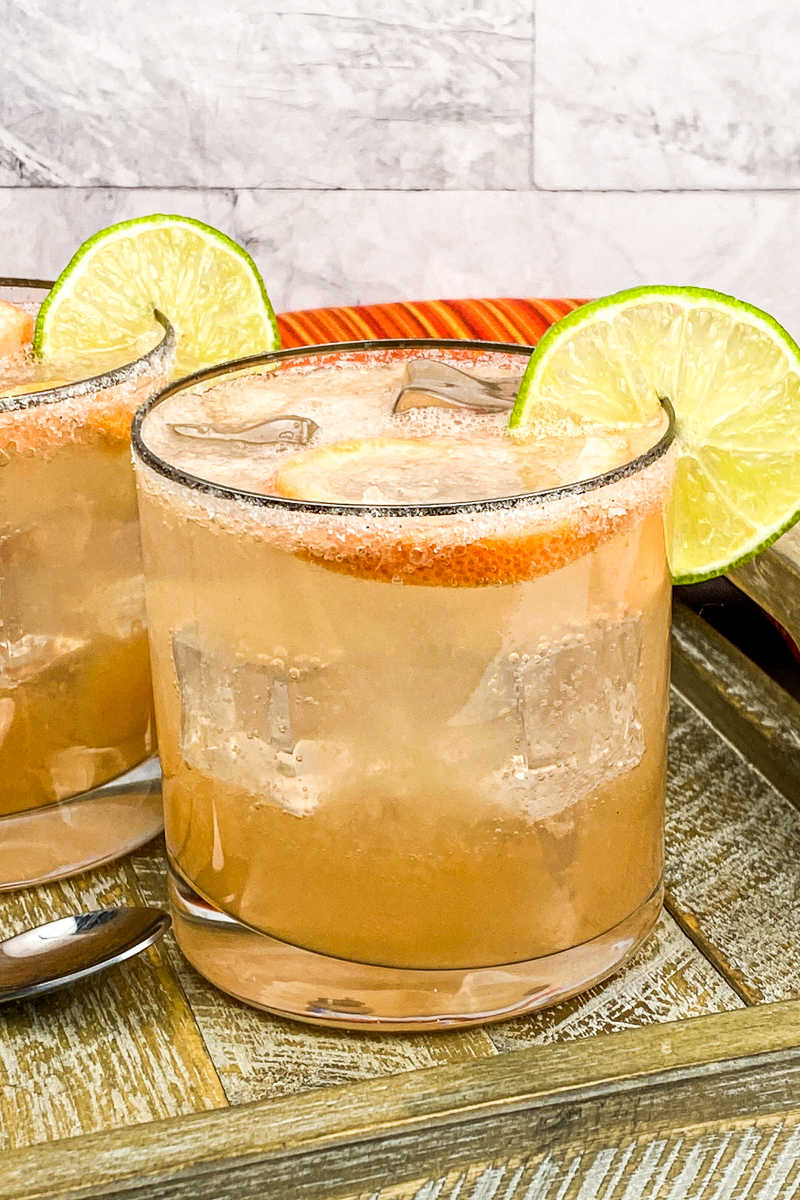 When I first tried tequila, I didn't like it at all.
Then I tried tequila añejo and liked it a whole lot.
Tequila añejo is aged, so it is smooth and full of flavor from the oak barrels used for aging.
The combination of smooth, aged tequila and fresh pink grapefruit juice is wonderful.
Salud!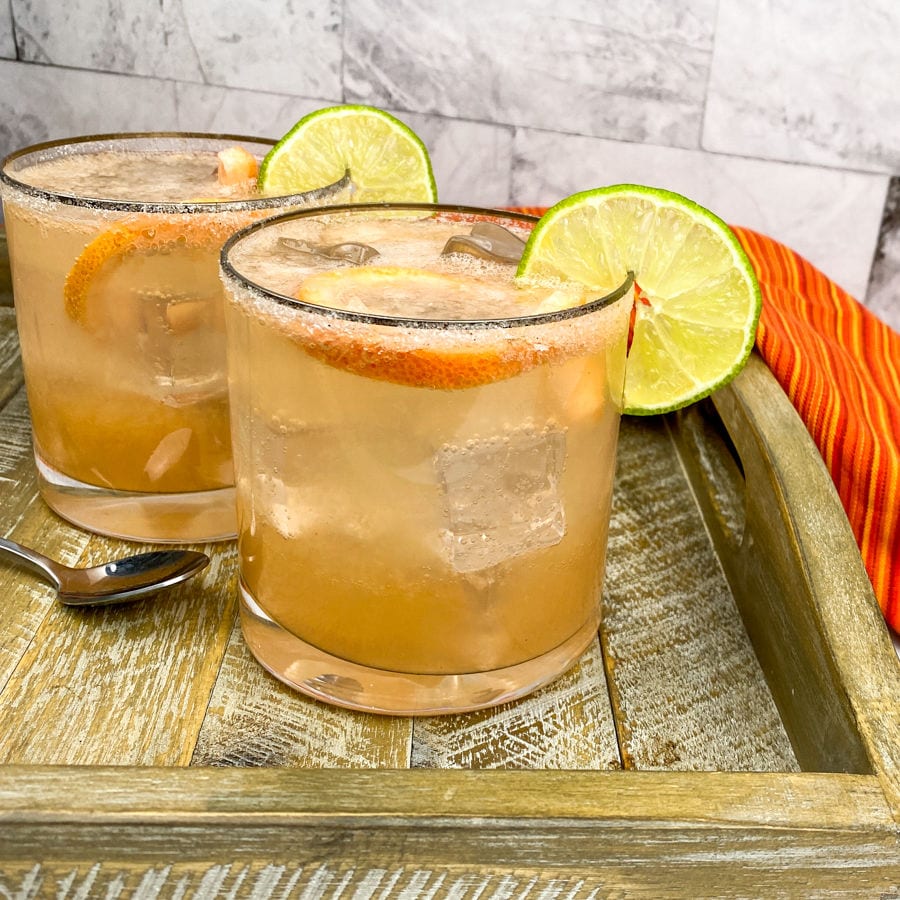 Aged Tequila Sparkling Paloma Recipe
Prep time: 15 minutes
Yields: 2 drinks
Ingredients
Rimming Salt
Lime
Ice
6 oz. Pink Grapefruit Juice
3 oz. Tequila Anejo
1 T Lime Juice
Club Soda
Agave Nectar to Taste (optional)
Garnish
Lime Slice
Strip of Pink Grapefruit Rind
Supplies
Knife
Small Plate
Jigger
Cocktail Mixing Spoon
2 Highball or Whiskey Glasses
Instructions
1) Pour the rimming salt onto a small plate that is a little larger than the width of your cocktail glasses.
2) Cut the lime into wedges. Wipe the rims of the glasses with a lime wedge, so that there is lime juice all the way around the edge.
3) Press the juicy rim into the salt. Move it around a bit, so that there is a nice layer of salt stuck to the rim of the glass.
4) Fill each glass with ice. Divide the pink grapefruit juice, tequila anejo and lime juice between the glasses. Optionally, add a little bit of agave nectar for a sweeter cocktail.
5) Briefly stir to combine.
6) Top each glass with club soda.
7) Garnish with a strip of pink grapefruit rind and lime slice.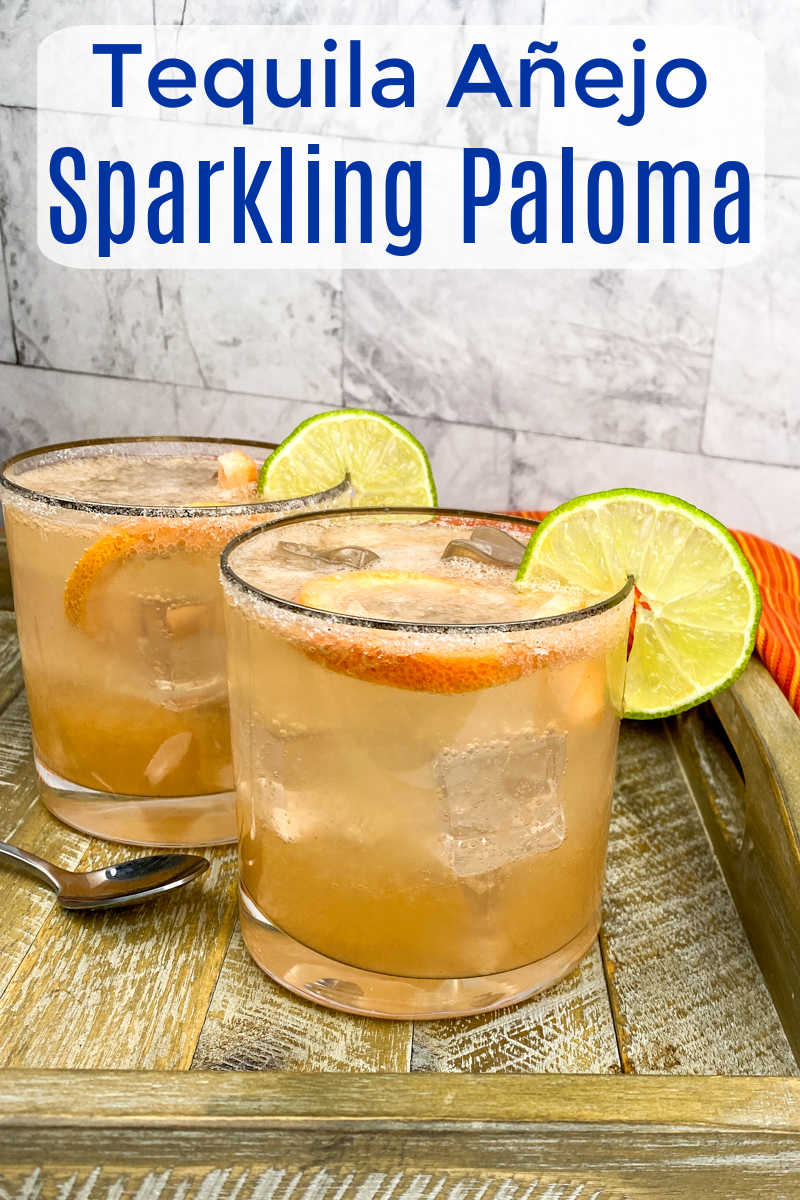 More from Mama Likes To Cook
Check out my vegetarian recipes, so you can get more great ideas for baking, cooking, blending and juicing.
Pink Grapefruit Recipes
Cocktail Recipes
Shop Now
For a beautiful assortment of kitchen necessities and food gifts for the whole family, check out the current deals at these online stores.
Are you ready to have some delicious fun in the kitchen?