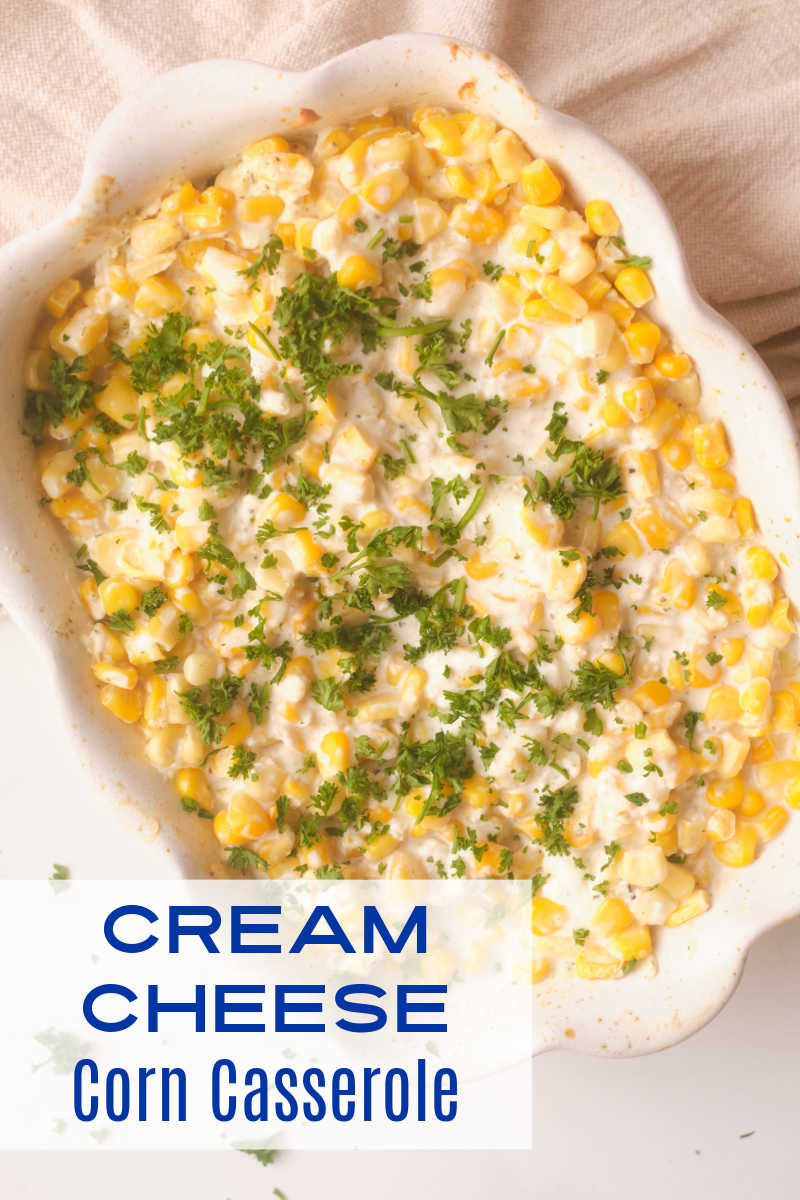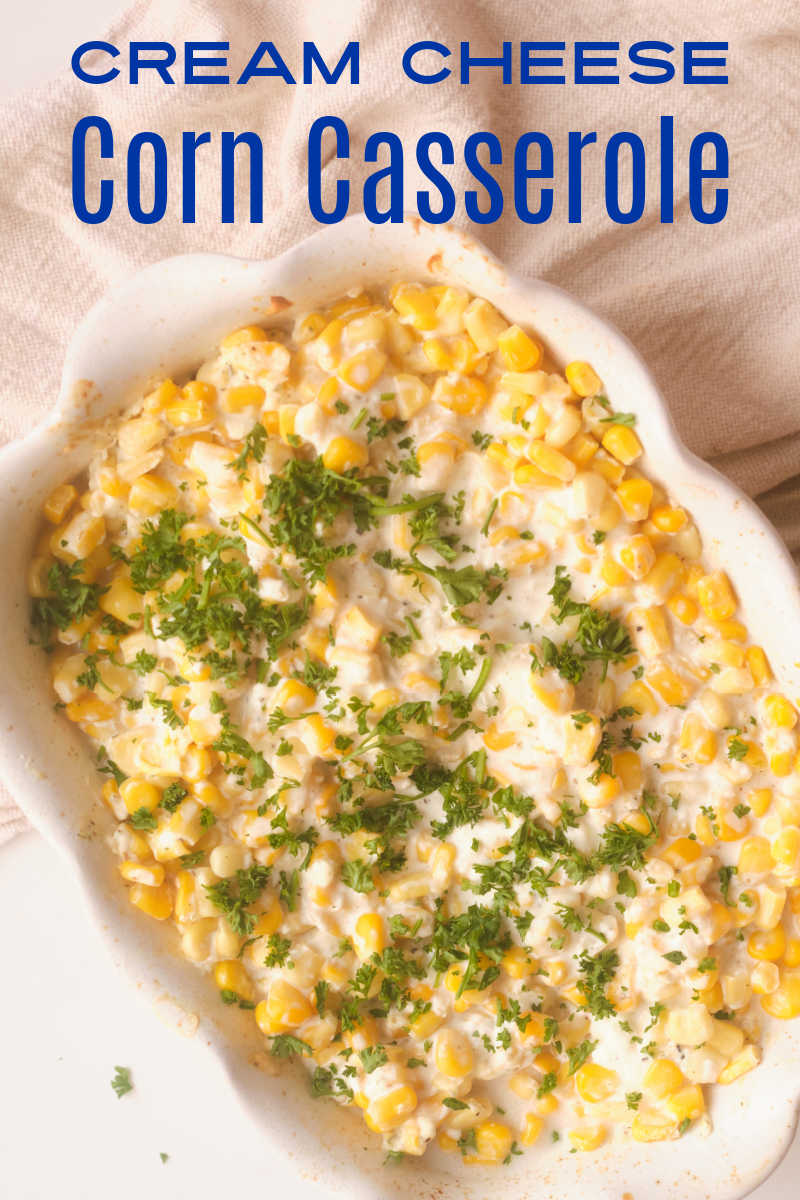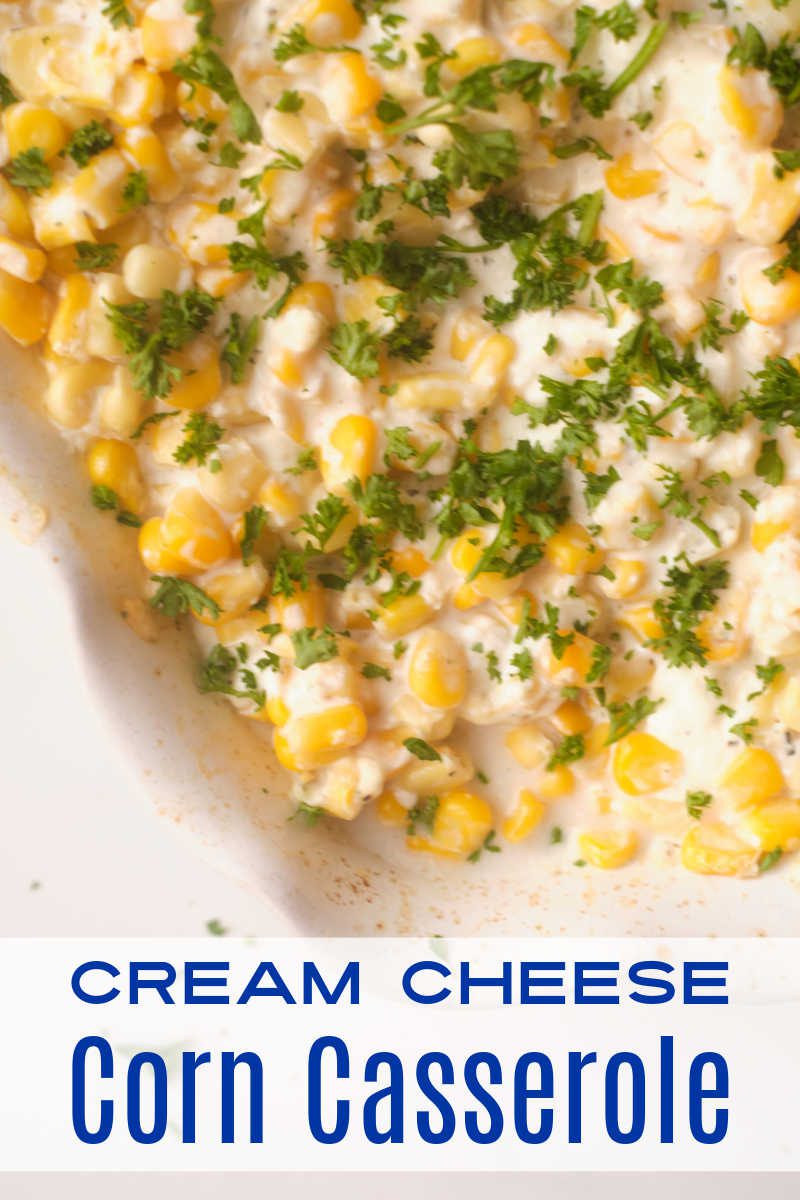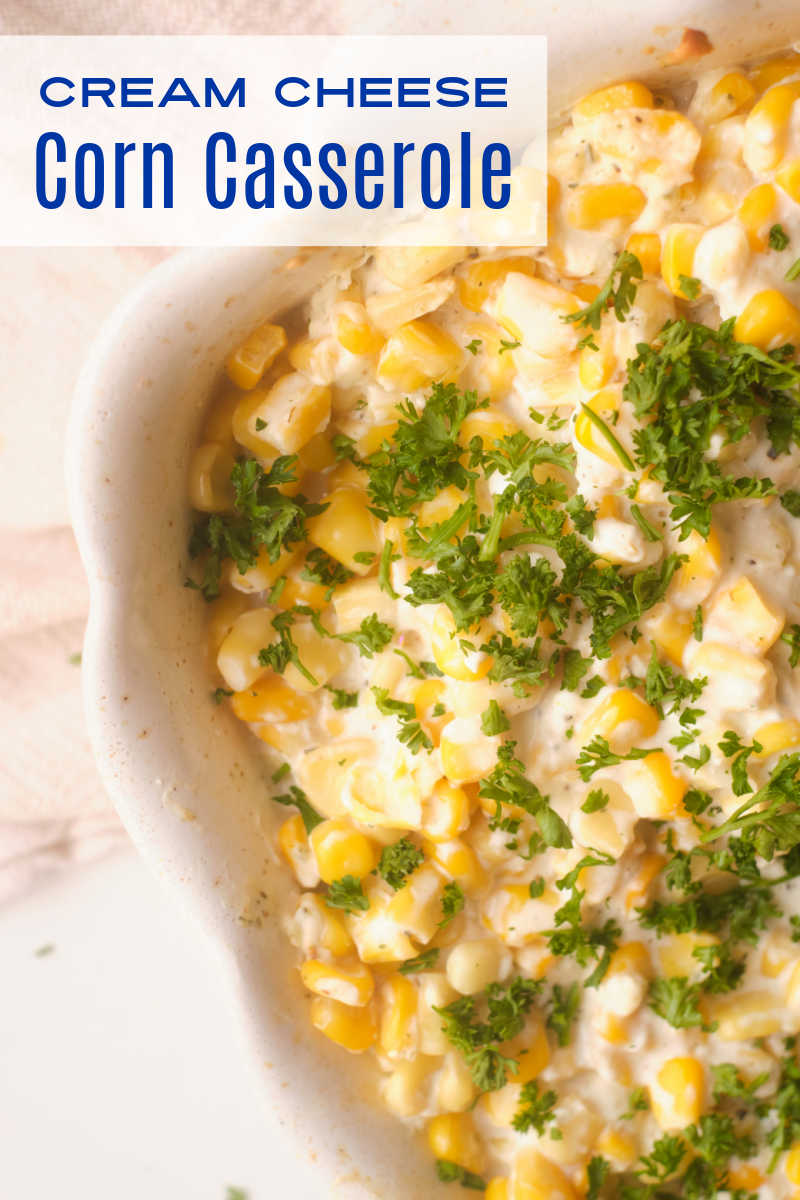 Cream Cheese Corn Casserole without Jalapeños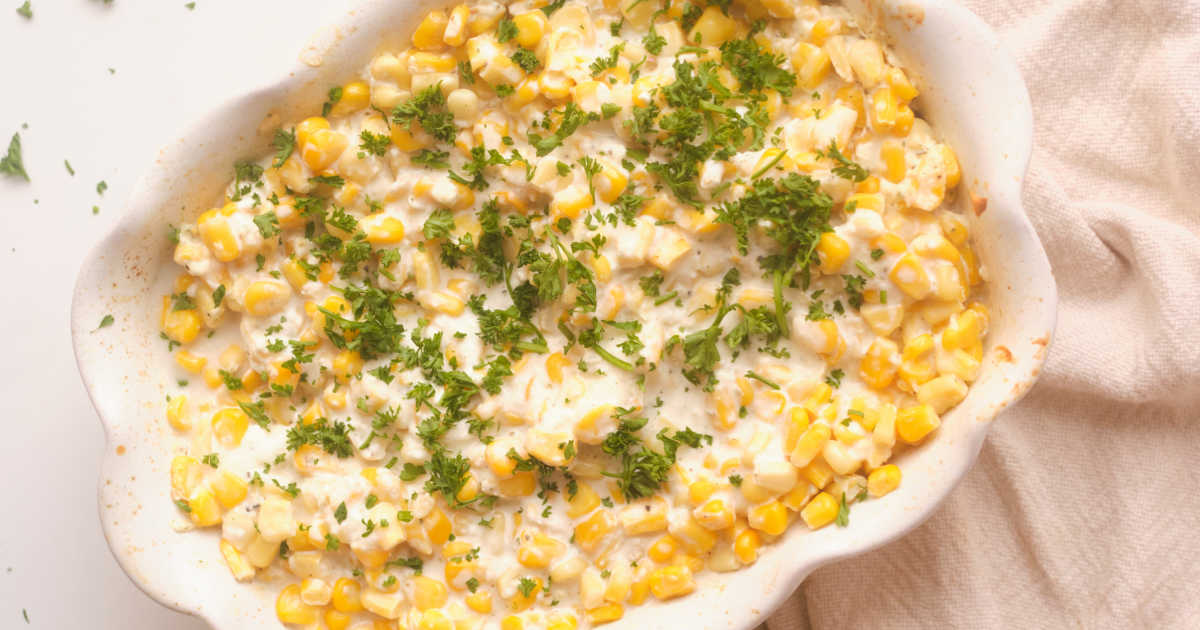 Enjoy this baked cream cheese corn casserole made with frozen corn, when you want an easy comfort food side dish the family with love.
There are just four ingredients in the casserole, so it really is easy to make.
No special skills are needed and kids can help you put it together, if they'd like to.
Is Frozen Corn Good In This Recipe?
I am a big fan of frozen corn and it definitely works well in this recipe.
Fresh vegetables are great, but frozen corn is something I like to keep on hand.
Frozen corn works well in this recipe, so the flavor, texture and look on the side dish is wonderful.
Does This Recipe Have Jalapenos or Other Spicy Ingredients?
There are no chile peppers in this casserole recipe, so it isn't spicy.
This makes it a great choice for kids and others who don't care for spicy foods.
If you like it hot, you are welcome to add your own personal spicy condiment to give it a kick.
However, the comfort food recipe is good without the heat.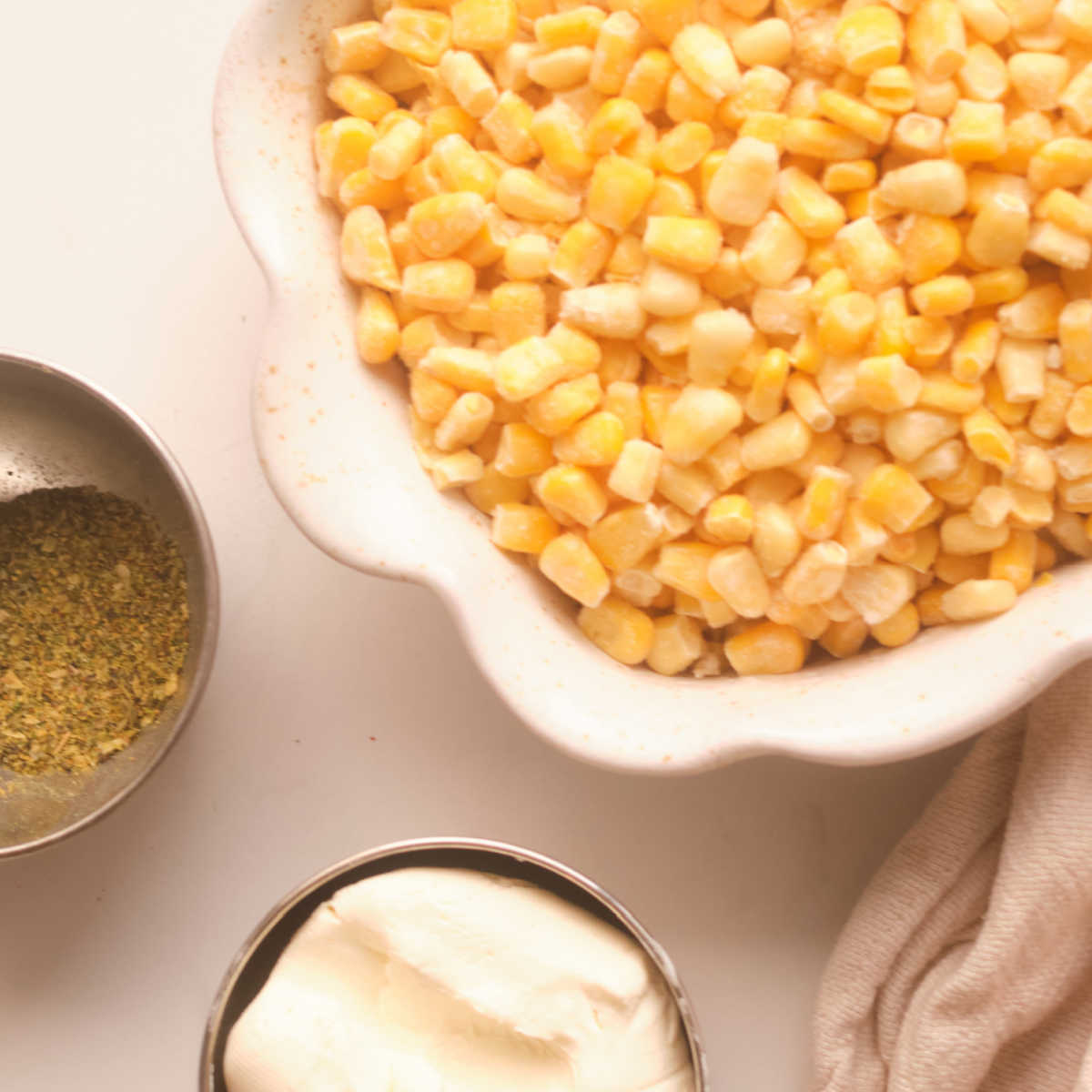 What Kind of Garlic Herb Salt Is Good?
I like using Trader Joe's Garlic Salt, since it comes with a built in grinder.
The flavors are extra potent, since you grind it fresh as you are adding it to the food.
If you have another favorite brand, that's fine to use, too.
You can also try it with lemon pepper or a regular seasoning salt, if that's what you have on hand.
Is The Corn Casserole Vegetarian?
This side dish is vegetarian, since it doesn't contain meat.
There is dairy in the recipe, so it is not vegan as written.
How Do I Make The Corn Side Dish Vegan?
We eat some dairy in my home, and I prefer this casserole with real cream cheese and milk.
If you'd like to make it vegan, you can use a plant based cream cheese and milk alternative.
I like Myoko's, Daiya and Kite Hill vegan cream cheese alternatives.
When choosing a plant based milk to use in this recipe, make sure you get one that is unsweetened and unflavored.
Almond, cashew or hemp milk would be my first choice to use in a dairy-free version of this recipe.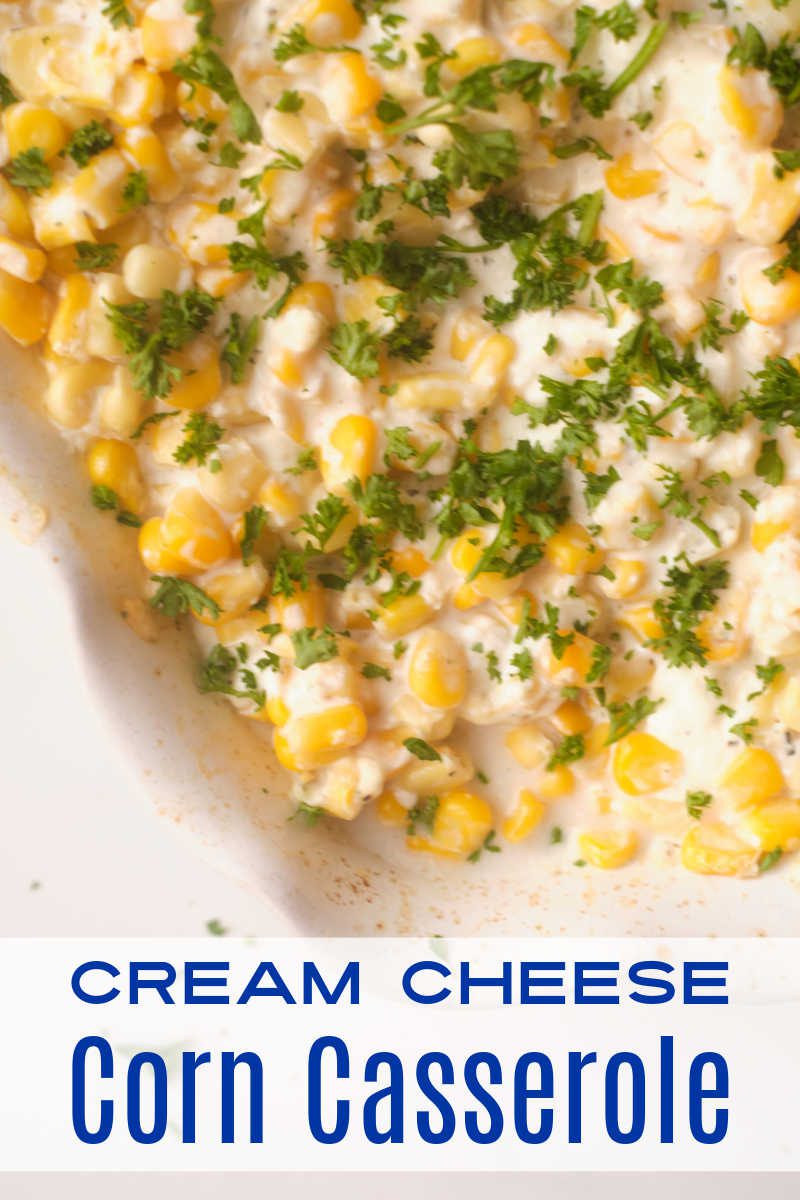 Is The Corn Casserole Gluten Free?
The ingredients in the casserole are naturally gluten free.
However, you will want to check all packaged ingredients to make sure there are no additives or possible cross contamination.
How Do I Store Leftover Cream Cheese Corn Casserole?
If you have leftovers, you can store them in the refrigerator or freezer in an airtight container.
Leftovers are great to take to work in a lunch box and can be reheated in the microwave.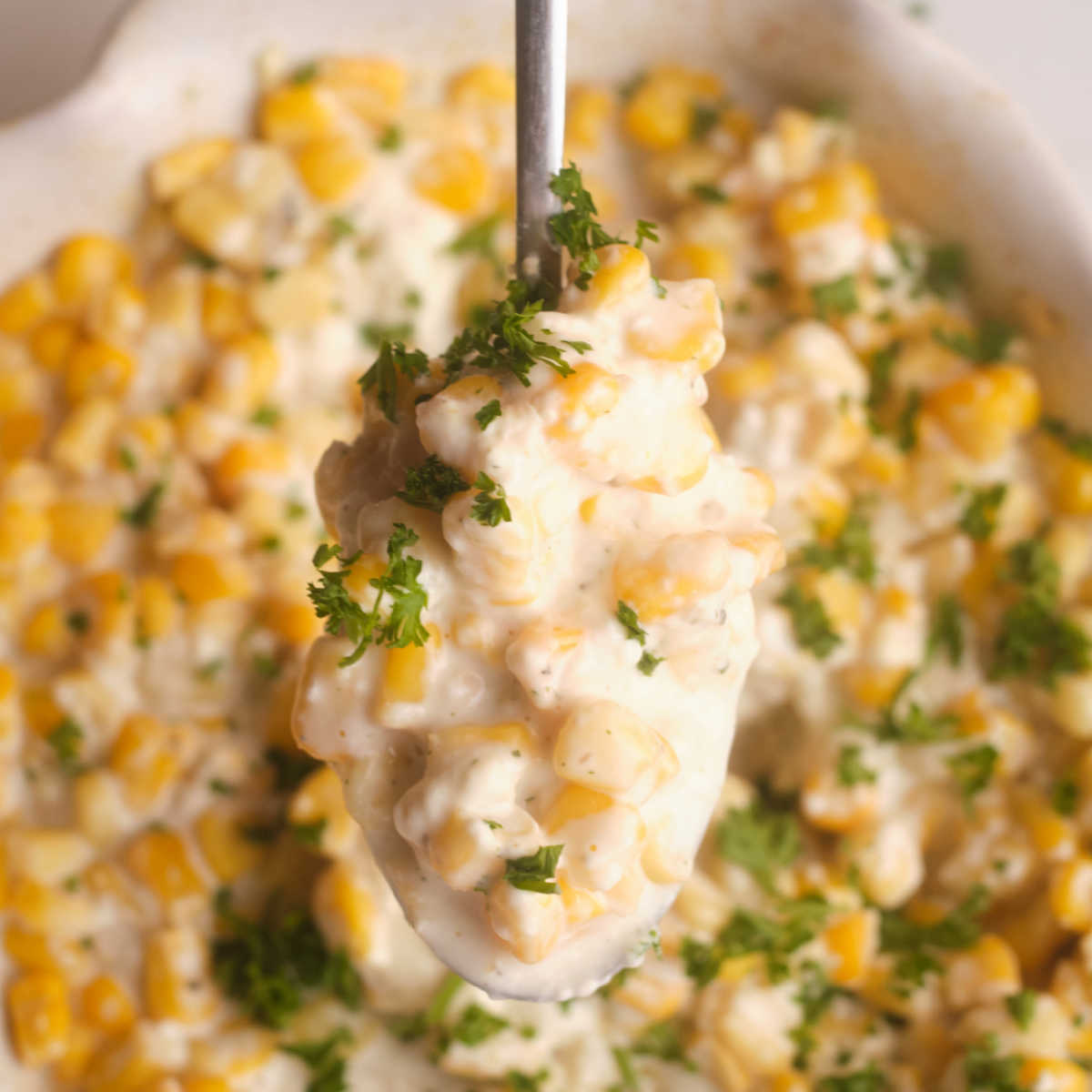 Baked Cream Cheese Corn Casserole Recipe
Prep time: 10 minutes
Total time: 40 minutes
Yield: 4 Servings
Ingredients
2 cups Frozen Corn
8 oz. Cream Cheese
¼ cup Milk
Garlic Herb Seasoning Salt (I like Trader Joe's)
Optional Garnish
Chopped Parsley
Supplies
Microwave Safe Mixing Bowl
Measuring Cup
Baking Dish
Instructions
1) Preheat oven to 375°.
2) Add milk and cream cheese to a microwave safe bowl and microwave on high for 1 minute. Stir in the garlic herb seasoning salt.
3) Add frozen corn to an oven safe baking dish and pour cream cheese mixture on top of the corn.
4) Bake at 375° for 20 minutes, so that it is bubbling and hot.
5) Enjoy!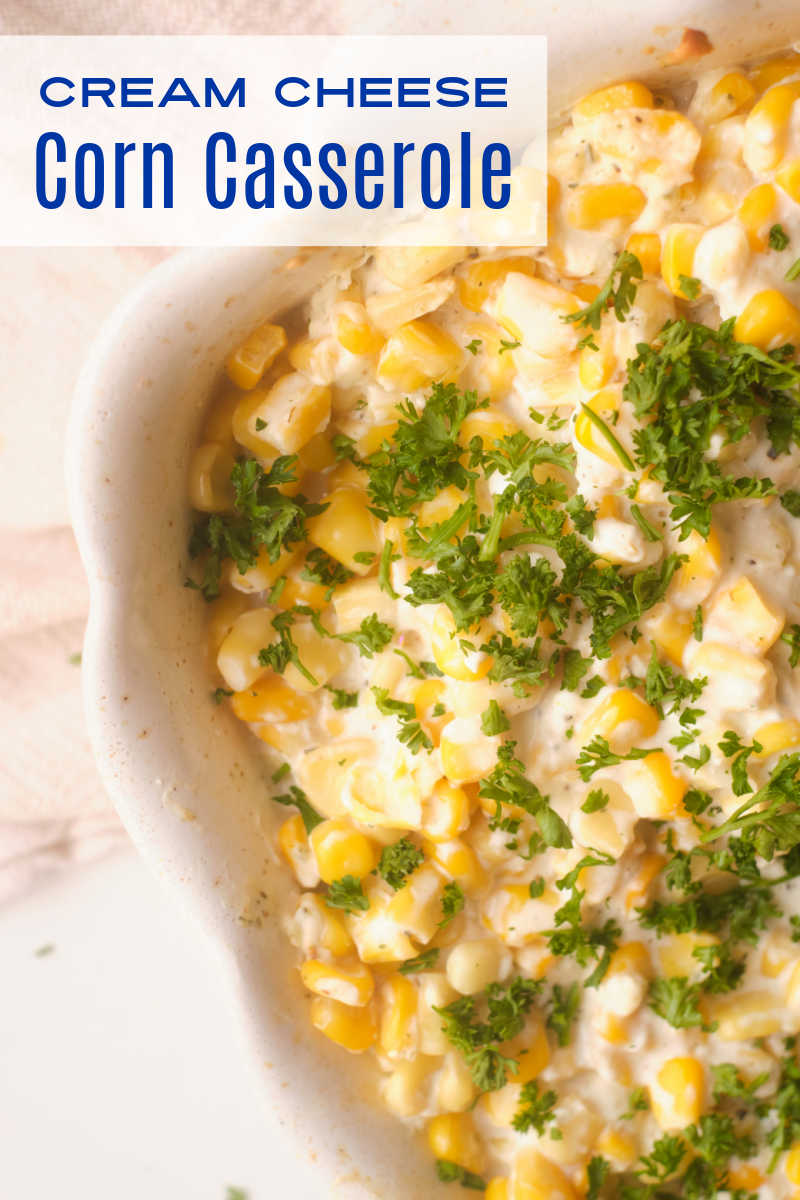 More from Mama Likes To Cook
Check out the rest of my vegetarian recipes, so you can get more great ideas for baking, cooking, blending and juicing.
Corn Recipes
Cream Cheese Recipes
Vegetable Side Dish Recipes
Shop Now
For a beautiful assortment of kitchen necessities and food gifts for the whole family, check out the current deals at these online stores.
Are you ready to have some delicious fun in the kitchen?